A 10-month review of Wisconsin's 2020 elections conducted by a conservative Milwaukee law firm concluded President Joe Biden won the state and found no evidence of the kind of fraud being alleged by allies of former President Donald Trump who falsely contend last year's presidential election was "stolen."
At the same time, the Wisconsin Institute for Law and Liberty found "it is almost certain" that "the number of votes that did not comply with existing legal requirements exceeded Joe Biden's margin of victory."
With the country's two major political parties sharply at odds over whether the 2020 presidential election was legitimate, the review, released Tuesday, walks a fine line in asserting there were serious problems with the way elections were run in Wisconsin in 2020, but that it's very unlikely those problems denied a Trump a second term.
"The purpose of the report is not to say that the outcome of the 2020 election is wrong," WILL president and general counsel Rick Esenberg said. The report says it was "shameful" and "embarrassing" for Trump to call on Congress to at least delay counting electoral votes and for some of his supporters to breach the Capitol on Jan. 6, although the report disputes that it was "a serious 'insurrection.'"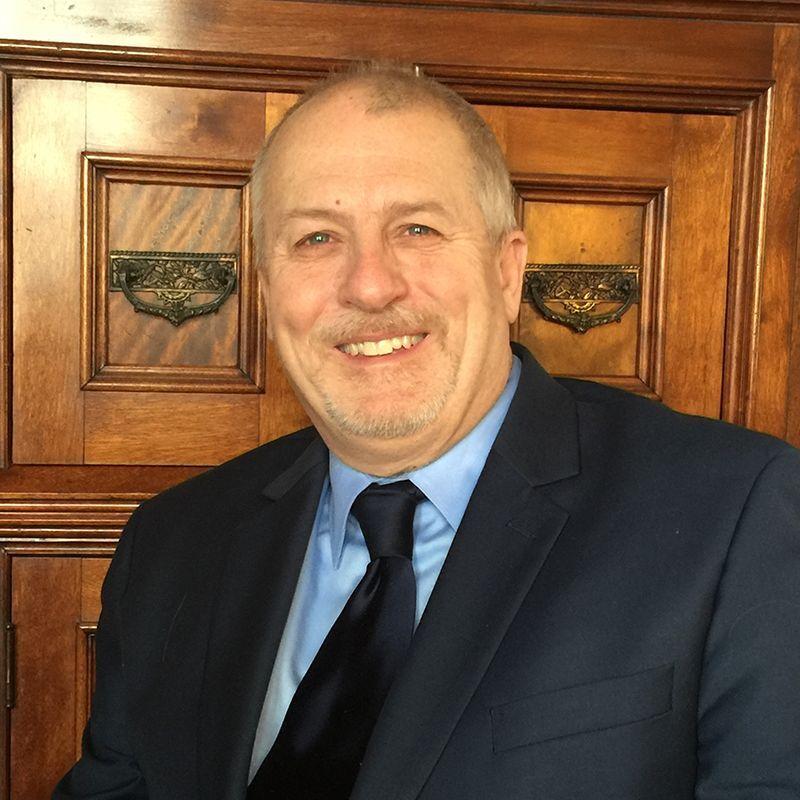 Biden won Wisconsin by about 21,000 votes out of 3.2 million cast, and state and federal courts, recounts, and elections officials from both parties have repeatedly found that last year's election was accurate and overwhelmingly secure. Esenberg denied that continuing to question how the election was carried out only serves to keep alive the myth of what's become known as the "big lie."
"I don't think that you instill confidence in a process by kind of blindly assuming there's nothing to see here," he said.
The report also says questioning an election's legitimacy is not a one-party affair, pointing specifically to questions raised by some on the left about the legitimacy of George W. Bush's election in 2000 and Trump's in 2016, as well as voting rights advocate Stacey Abrams' refusal to accept her loss in the 2018 Georgia's governor's race.
Among the report's findings:
There were "limited" instances in which people not eligible to vote cast ballots, or tried to, including 129 votes cast in which voters listed a post office or mailing center as their address, and 130 instances in which felons may have voted. In its own audit earlier this year, the Wisconsin Elections Commission identified 147 potential felons voting, and the report notes that, "This appears to occur every election" although prosecutors rarely pursue such cases.
While the authors of the report were unable to access voting machines, their efforts to "model" the machines turned up no problems in their performance, including those made by Dominion. Trump allies have falsely contended the machines changed votes from Trump to Biden or deleted Trump votes.
The Wisconsin Elections Commission and local clerks didn't immediately remove voters flagged as having possibly moved from the active voter list, something WILL sued over last year. A state appeals court ruled in February 2020 that local clerks, not WEC, were responsible for removing voters from the registration list and the state Supreme Court had done nothing to change that decision prior to the election. Ultimately, more than 205,000 voters were removed from the rolls because they hadn't cast a ballot in four years and may have moved and didn't respond to a mailing, elections officials said in August.
Elections procedures were not uniform across the state, and in some cases, may have broken the law. The firm points in particular to differing approaches clerks took to "curing" absentee ballot certificates submitted with incorrect or missing information, and to varying opportunities to cast in-person absentee ballots depending on where one lives.
Election grants from the Mark Zuckerberg-funded Center for Tech and Civic Life disproportionately benefited Democratic-leaning areas, which the report contends increased turnout for Joe Biden. Esenberg said that if private money is to be used to help secure and run elections, a public entity should be responsible for distributing it fairly.
The election's results were not "anomalous," meaning, for example, voting patterns aligned with long-term state and national trends of Democrats winning more in the cities and suburbs and Republicans winning more in rural areas.
A review of roughly 20,000 ballots from 30 wards, including some in Madison, found "a significant number of voters who voted for Biden and a Republican for Congress, while far fewer voters split the other way. This is consistent with the explanation that a key driver of Trump's loss was a segment of traditional Republican voters choosing not to support him."
Election rules
The Republican-controlled Legislature did not pass legislation in 2020 to address questions about how to conduct elections during the COVID-19 pandemic, meaning that WEC and election clerks were often faced with how to follow election laws while public health measures advised or mandated limits to public gatherings, such as at polling places, and kept people outside of health care facilities, such as nursing homes.
The state has multiple, overlapping safeguards aimed at preventing ineligible voters from casting ballots, tampering with the ballots or altering vote totals.
"Rules need to be set in advance and not made on the fly," he said, and if the bipartisan WEC and its staff had questions about what to do in such situations, they should have appealed to the Legislature and said "provide us with some relief."
WEC spokesperson Riley Vetterkind said he didn't know if the commission asked the Legislature for such help but said all the decisions about special voting deputies were made in public, widely reported and repeatedly reviewed.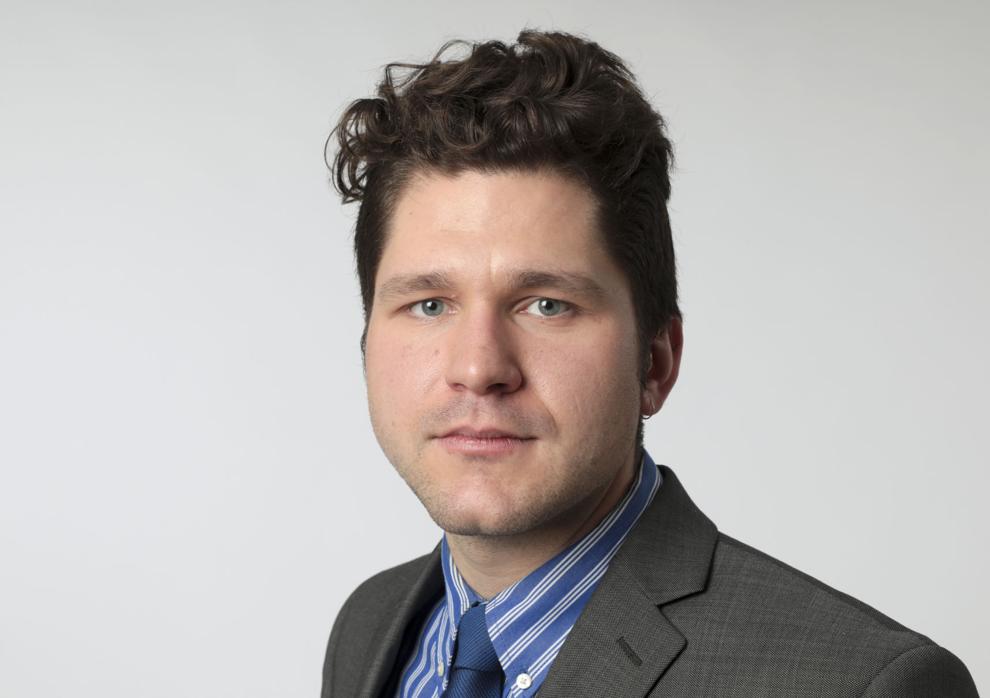 "Without action from the commission, many residents in Wisconsin care facilities could have and would have been disenfranchised and not able to vote in the 2020 elections," he said.
The commission also pushed back against other assertions in the WILL report, noting that the report itself indicated that felons who voted might have re-registered legally after completing parole.
As for ballot curing, the commission in 2016 voted to tell clerks "they could fix missing witness address components based on 'reliable information,'" according to an existing statement on the WEC website. "The motion to approve the guidance was made and seconded by Republican members of the Commission and it passed unanimously."
'New baseline'
The expansion of in-person absentee, or early, voting before the pandemic and of traditional absentee voting during the pandemic means that 2020 can't be seen as a one-off, Esenberg said.
"It becomes the new baseline," he said of the new voting practices, with any attempt to return to pre-pandemic election practices characterized by the left as "voter suppression."
WILL has been a powerful player in state debates over pandemic-related restrictions and voting procedures, filing suits to overturn public health orders that required masks and limited in-person school, to remove people who may have moved from the voter rolls and stop the use of ballot drop boxes.
The group says its interests do not always align with the state's Republican legislative majority, and Esenberg said Monday he doesn't back calls by some Republicans to charge members of the Elections Commission with crimes for decisions they made, either on 6-0 or 5-1 votes, to loosen election rules due to the pandemic.
"Failing such resignations, the Wisconsin Legislature should undertake all actions available to it under the law that are necessary to effect the above-named individuals' removal from the Elections Commission," the resolution states.
Republican Assembly Speaker Robin Vos, who has hired conservative former state Supreme Court Justice Michael Gableman to conduct a one-party investigation of the 2020 election in Wisconsin, thanked WILL for its work in a statement.
"The review confirms there were issues the Legislature can and should address," he said. "Our reforms must come forward and be signed into law. The governor cannot turn a blind eye when procedures and even laws are not being followed."
An October report from the nonpartisan Legislative Audit Bureau did not find any evidence of widespread fraud or abuse in the state's 2020 election, but did make 48 recommendations to the Legislature and WEC for improvements to how elections are run. WEC has begun the process of implementing many of those recommendations.
---
Year in review: The top Madison-area stories of 2020
It started out well enough. The Badgers were making a late-in-coming run at the Final Four. Hometown insurance behemoth American Family announced it was boosting its starting minimum wage to $20 an hour. Madison East Siders welcomed a new Pinney branch library.
The first two and a half months of the year feel like a different era, when news of a strange new virus infecting people in China was safely tucked away in the back pages of the newspaper and the heart-breaking images of a white Minneapolis police officer kneeling on the neck of a 46-year-old Black man had yet to go viral.
Then came March and successive waves of closures, cancellations, lockdowns, furloughs, layoffs, infections and deaths. If the subsequent uprisings over the killing of George Floyd weren't enough to remind America that it has plenty of work to do to overcome racism, the shooting of Jacob Blake in Kenosha tragically emphasized the point. And a divisive presidential election carried the tone of the year at the end.
While it may not be a year to look back on with particular fondness, 2020 no doubt is one to remember. Here's a look back at some of the top stories in the Madison area as they occurred.