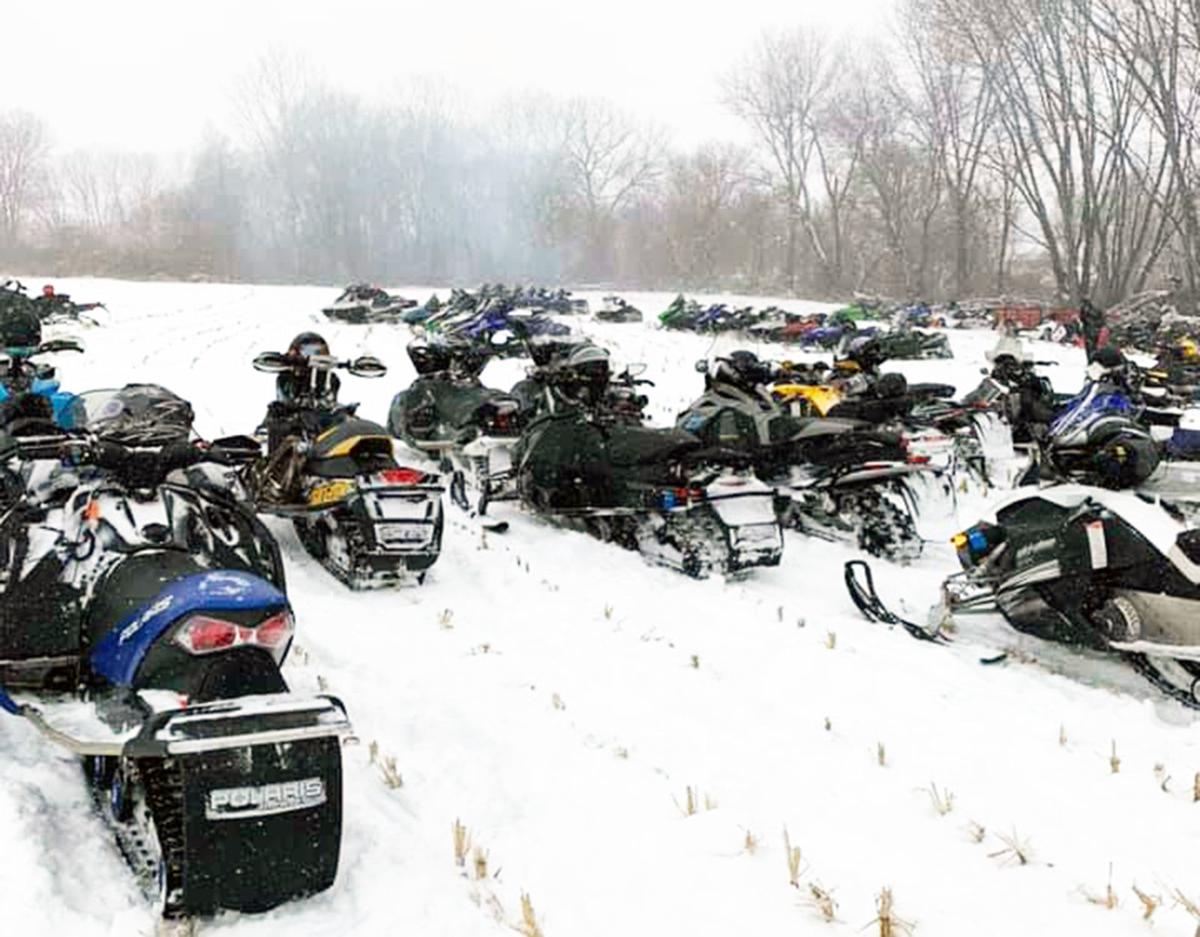 Columbia County's Land and Water Conservation Department and the county's snowmobile association are hoping to expand snowmobile trails in 2021.
The county will apply for about $71,000 in state Department of Natural Resources grants to add six new snowmobile trails to its existing 263 miles of trails.
"Clubs have worked with the associations and worked with us and have said, 'We'd like to get these trail systems considered," said Kurt Calkins, director of the Land and Water Conservation Department.
The county and association also applied for about $77,000 in state grant funds for bridge maintenance along already existing trails.
"There's a lot of older bridges out there; they've hit their lifetime of use," Calkins said. "We're (also) applying for a grant for a new bridge."
Calkins said it's unlikely all six new proposed trails will be approved, but he's hopeful that some will. He said that the county is usually successful in getting funding for bridge repairs.
Along with applying for new grant funds for new trails and bridge repairs, the county is awarded almost $82,000 annually for overall maintenance of the existing trails. This allows for about $250 per mile in maintenance, said Calkins.
This brings the total requested grant funds to about $160,000 for 2021.
The Columbia County Snowmobile Association, and its 11 clubs are responsible for the continued maintenance of the trails, using the funds the county receives through a contract between both entities.
The maintenance includes removing fallen trees or brush on the trails, marking the trails with signs and coordinating land use contracts between the association and property owners, said Lauren Lacy, president of the Columbia County Snowmobile Association.
Similar maintenance continues into the winter to ensure the trails stay clear and safe for riding once snow comes.
"Throughout winter they maintain them, making sure signs haven't fallen over or any storm damage," said Lacy. "Then doing the opposite in the spring, taking signs down, making sure their is no property damage. And keeping in touch with the land owners to make sure they were happy with the season."
Calkins said when the winter season is good, the trails are widely used and enjoyed by many people.
"Down in the south (in Wisconsin) we get some seasons that don't get a lot of snow," said Calkins. "In general as soon as we get snow, they're pretty widely used. I've had people tell me they've put 1,000 miles on their machine here. The program's always been well supported."
Lacy said last year was a good snow season for riders, and the association is always hopeful for a snowy season.
"Some years are worse or better than others," said Lacy. "We're just always prepared for that snowstorm in December or January. This last season we had a really good snow year and our trails were open a lot."
Get Government & Politics updates in your inbox!
Stay up-to-date on the latest in local and national government and political topics with our newsletter.