For the second time in two months, Madison is closing a homeless encampment on city land, this time at Reindahl Park on the East Side.
About 15 to 20 people had been camping at the 90.7-acre park in clusters of tents and equipped with tarps, grills, burn barrels, wood pallets and other belongings near the park shelter and East Washington Avenue. But recently, a church group helped move a number of people into hotels, leaving a smaller group there. The tents and belongings, however, largely remain.
A month ago, the city posted notices that all structures and personal property must be removed by Sunday, when a city ban on camping will be enforced and all portable toilets would be removed. All remaining items will be removed and may be disposed of.
"The encampment at Reindahl was authorized as a temporary arrangement," said Jim O'Keefe, city community development director. "Reindahl Park is a fully programmed neighborhood park. Active, public use of the park can't occur in the midst of a sizable encampment. It has also proven difficult to manage the growth of encampments in larger settings, like that at Reindahl, and ensure safe and sanitary conditions."
On Tuesday, Ald. Juliana Bennett, 8th District, introduced a resolution prohibiting the eviction of temporary encampments at the park.
The resolution, which will be considered by city committees with a council decision later, calls on the council to continue allowing public parks and other designated areas to be used as temporary encampments and would prohibit the removal and eviction of campers. But the city's initial order to close the camp will be in effect until the council decides otherwise.
The few campers at the park on Wednesday afternoon said they lack good outdoor options.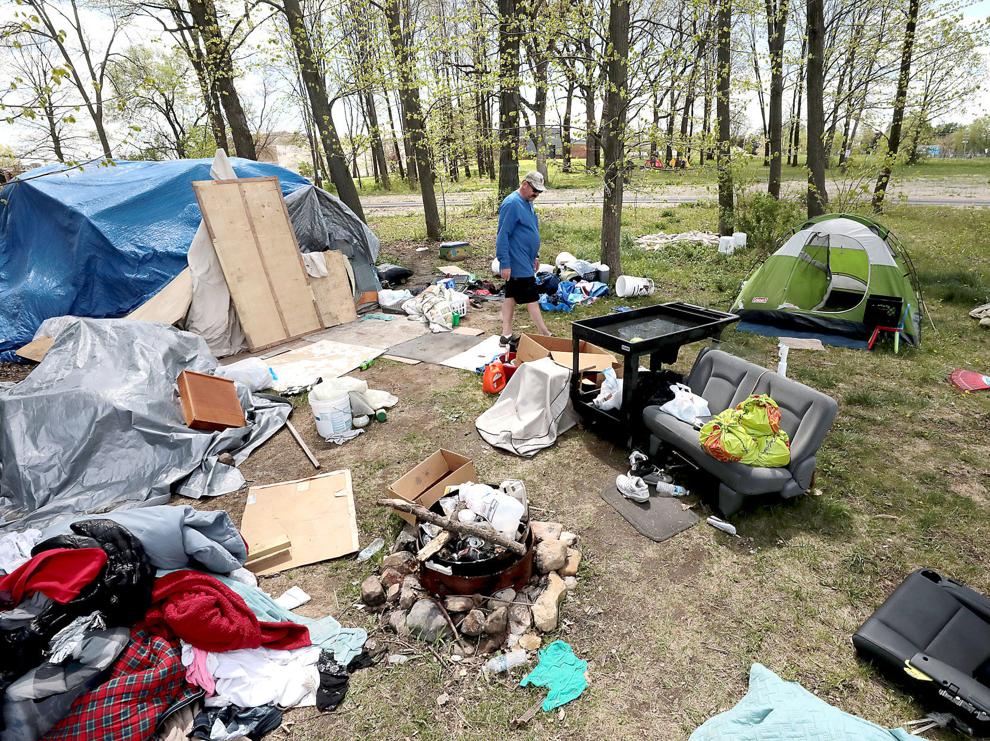 "We're trying to stay," said James DeGray, who has been homeless for about two years and relocated to Reindahl Park after the city closed an unauthorized encampment at McPike Park on the Near East Side at the end of February. He believes camping is a good choice during the pandemic. "This really is the best place we could be, aside from having your own home."
Maria Tran, an outreach worker with MachOne Health, one of several entities providing services to people at the site, said the campers need stability. "A lot of people have scattered because of fear," she said. "It would be nice if the city provided a place that allows stability. This park is big enough for everybody."
The city and partners have a temporary men's shelter at the former Fleet Services Building at 200 N. First St., which is usable for coming months, but a proposal to buy a building on the Far East Side to convert into a permanent men's shelter fell one vote short of approval early Wednesday. A council member who had an excused absence could make the purchase a reality at the council's next meeting.
Some, however, are uncomfortable in shelter.
Many of the campers have connections to someone already staying at Reindahl Park and have been homeless for a very long time, said Ben Jackson, an outreach worker for Porchlight Inc. Some staying there have stated that they will not move and if they are arrested for trespassing they will return when released, he said.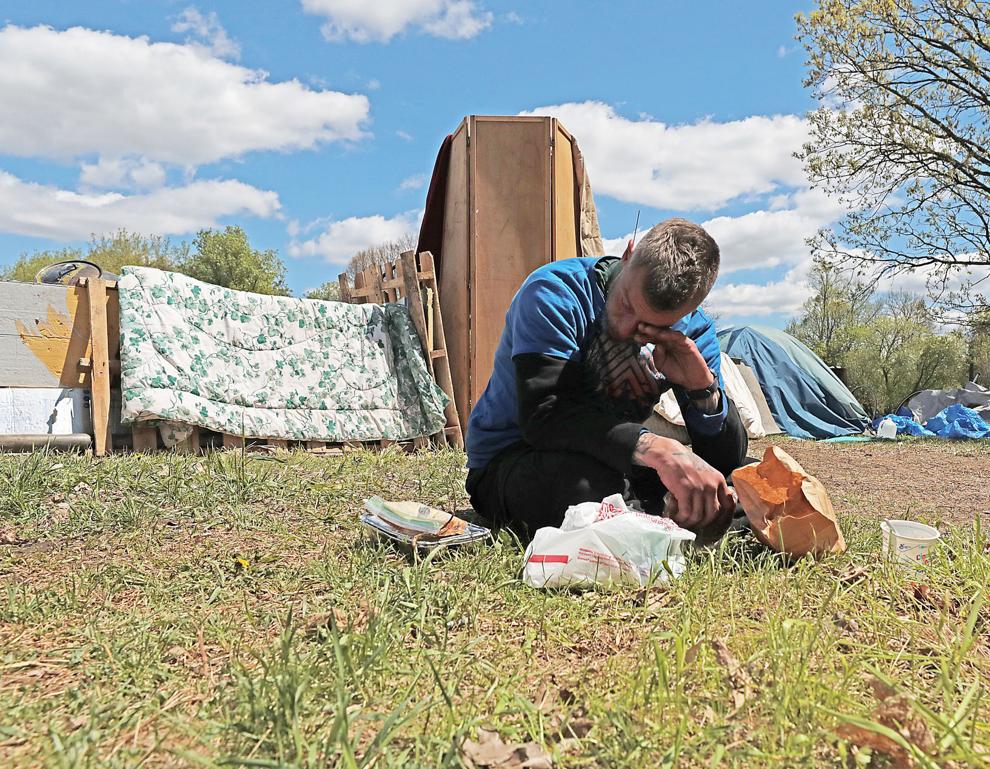 "I'm thinking about staying because they said I have to go," said camper Garrett Olson.
The city is acting to support the homeless but prefers that they use other forms of shelter, O'Keefe said.
"People experiencing homelessness are at different places, in different circumstances, and that's one of the reasons we've increased support to outreach efforts to help them connect people to the services they need," he said.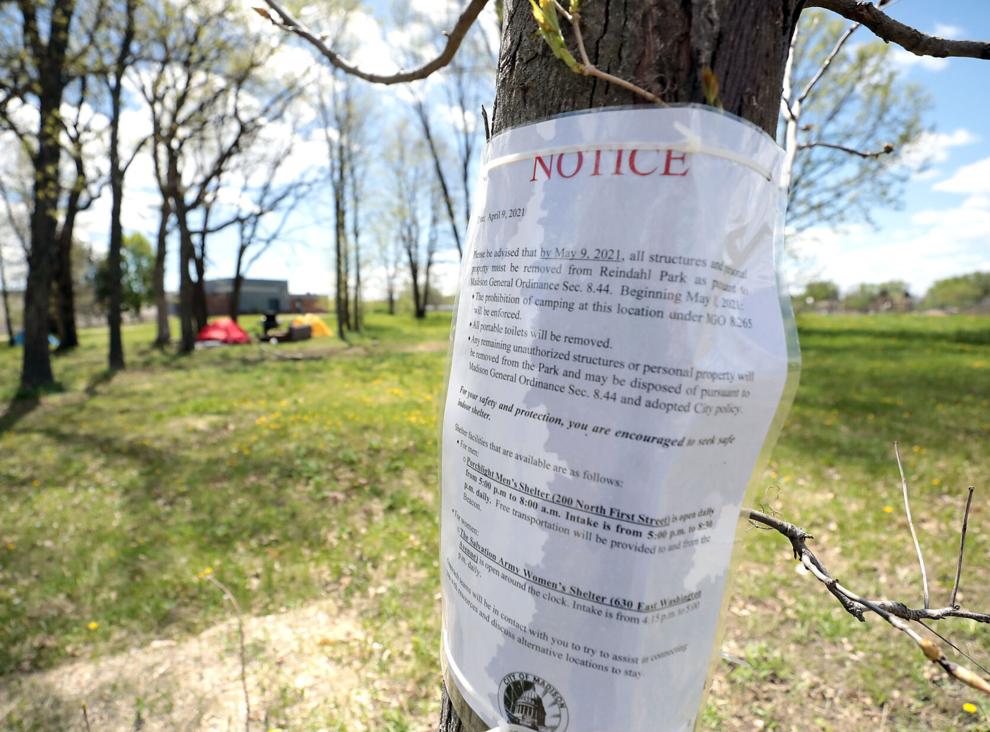 "The city doesn't wish to promote camping as an ongoing solution as there are very few places where that can be supported," he said. "As an alternative to camping, we have made a concerted effort to establish a safe, clean shelter venue and supported the expansion of the tiny house model."
Those campers moved to hotels, the city's temporary men's shelter, the Salvation Army's women's shelter on the Near East Side, and a new "tiny hut" village on the East Side, officials said. Some are also sheltering for the short term with friends or family while others relocated to Reindahl Park or the Starkweather Creek area. The city has cleaned and reopened McPike Park to the public.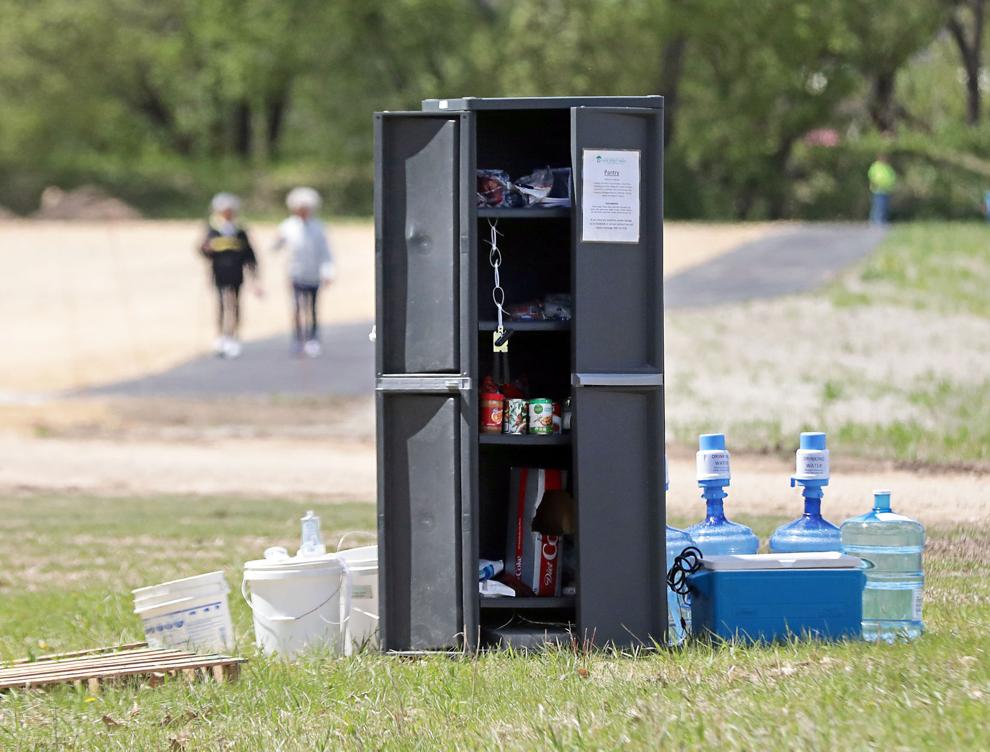 "Folks are frustrated and feel like they are being pushed further away from resources," said Michael Moody, co-founder with John Adams of the outreach group Catalyst for Change. "Starkweather/Highway 30 is the only 'legal' (outdoor) space open to them, and it is crowded."
Currently, between 80 and 90 men are staying nightly at the temporary men's shelter and between 40 and 45 women are staying at the women's shelter, O'Keefe said. Fewer than 10 are in medical respite shelters, while about 200 homeless are in hotels with up to 40 more on a waiting list, and about 100 families are in hotel shelter, he said.