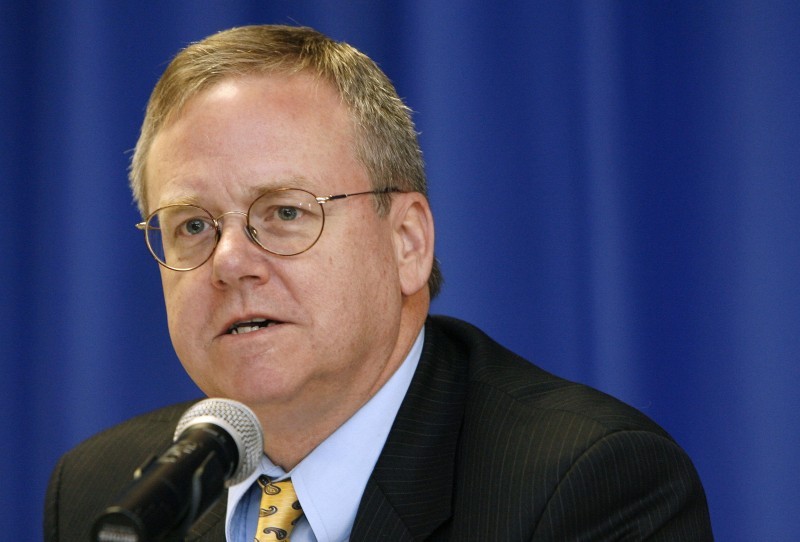 This week's announcement that health department Secretary Dennis Smith's pick for the state's new health officer is Karen McKeown, a young nurse from Tyler, Texas (pop. 109,000), has created a bit of a buzz in the local public health world.
"Who is THAT?" asked one official in a public health department located in southern Wisconsin. (I spoke to a half dozen or so people for this piece, and nearly everyone I talked to was so concerned about biting the hand that fed them, which is how they feared open criticism of a state appointee might be perceived, that they asked me not to reveal their names or even the particular places they work.)
A concerned employee in the state health department forwarded me a letter about the appointment that went out last week to the department and public health programs across the state. A press release with almost identical language was released Monday.  "Karen brings a wealth of knowledge across the health policy and public health spectrum and is a strong and effective leader," Smith says in the announcements.
But insiders point out that McKeown, who as the state's health officer is the administrator of the Division of Public Health, appears to have no background or degrees in public health, a specialty within the vast arena of health care.
She has been a nurse for 10 years at the East Tyler Medical Center, where she managed a 50-bed oncology ward at the mid-sized hospital, but such clinical work caring for individuals in a medical setting is very different than overseeing the health of the community at large, I'm told.
Wisconsin's health officer is charged with everything from making sure the state has an emergency plan for threats like H1N1 to managing environmental hazards like lead paint to coordinating immunization campaigns. Previous occupants of McKeown's job have boasted a lengthy list of experiences and advanced degrees in the specialty.
Dr. Seth Foldy, former Gov. Jim Doyle's last appointment to the post, was a pediatrician and the former Milwaukee health commissioner. He also held a master's degree in public health from the Wisconsin Medical College, according to the department's press release about his appointment in 2010.
What McKeown does have in addition to her nursing background is something she shares with her new boss, Secretary Smith -- experience as a fellow with the Heritage Foundation, a conservative think tank.  Just last month, Heritage published a 19-page paper by McKeown titled: "Empowering Patients as Key Decision Makers in the Face of Rising Health Care Costs," an article that Robert Kraig of Citizen Action of Wisconsin called a "weird mix" of conservative ideology and McKeown's own observations about work on the front lines of palliative care. (McKeown's piece argues "American values of limited government and individual liberty and responsibility" demand that patients and not "an unaccountable government body" control health care decisions.)
But it would be unfair to assume that a certain ideology or what some see as an unconventional resume mean that McKeown won't do a good job, says David Riemer of Community Advocates Public Policy Institute, an anti-poverty advocacy group. And her work in the trenches as a nurse could bring a breath of fresh air to the position.
"Abraham Lincoln didn't have any war experience and he proved a pretty good strategic military leader," Riemer says.
Indeed, a colleague at her Texas hospital and a former professor at Yale, where McKeown obtained a master's degree in nursing from a new part-time online program she completed over several years from her home in Texas, speak highly of her.  (McKeown received web-based instruction in the Nursing Management, Policy and Leadership program, flying to New Haven, Conn., once a month for intensive weekend workshops.)
In an email, Yale nursing school professor Donna Diers describes McKeown as "an outstanding student, dedicated, engaged and enthusiastic."
A profile in a magazine published in 2006 by the School of Nursing says she dreamed of the profession (politics was her other enticing option) ever since she was 10 years old -- a result of watching a grandmother suffer with poorly managed osteoporosis.
McKeown, who was homeschooled by her mother, also earned an associate of arts degree from Tyler Junior College, a two-year school, in 1998 and a bachelor's degree in nursing two years later from the University of Texas branch in Tyler.
Before assuming his post a year ago as Gov. Scott Walker's health secretary, Smith was a senior fellow at the Heritage Foundation, where he wrote articles criticizing President Obama's federal health care reforms, as well as Medicare and Medicaid programs as being unsustainable. Over the past year, Smith has led the Walker administration's  efforts to pare back the state's public health programs.
The news release about McKeown praises her as being a good fit for these ongoing efforts. "Her skills will be extremely valuable in this climate of declining federal public health funds," it says.
A request for an interview with McKeown was denied by a departmental spokeswoman.
---
Note: The story was slightly changed to add the name of the online Yale program McKeown participated in.