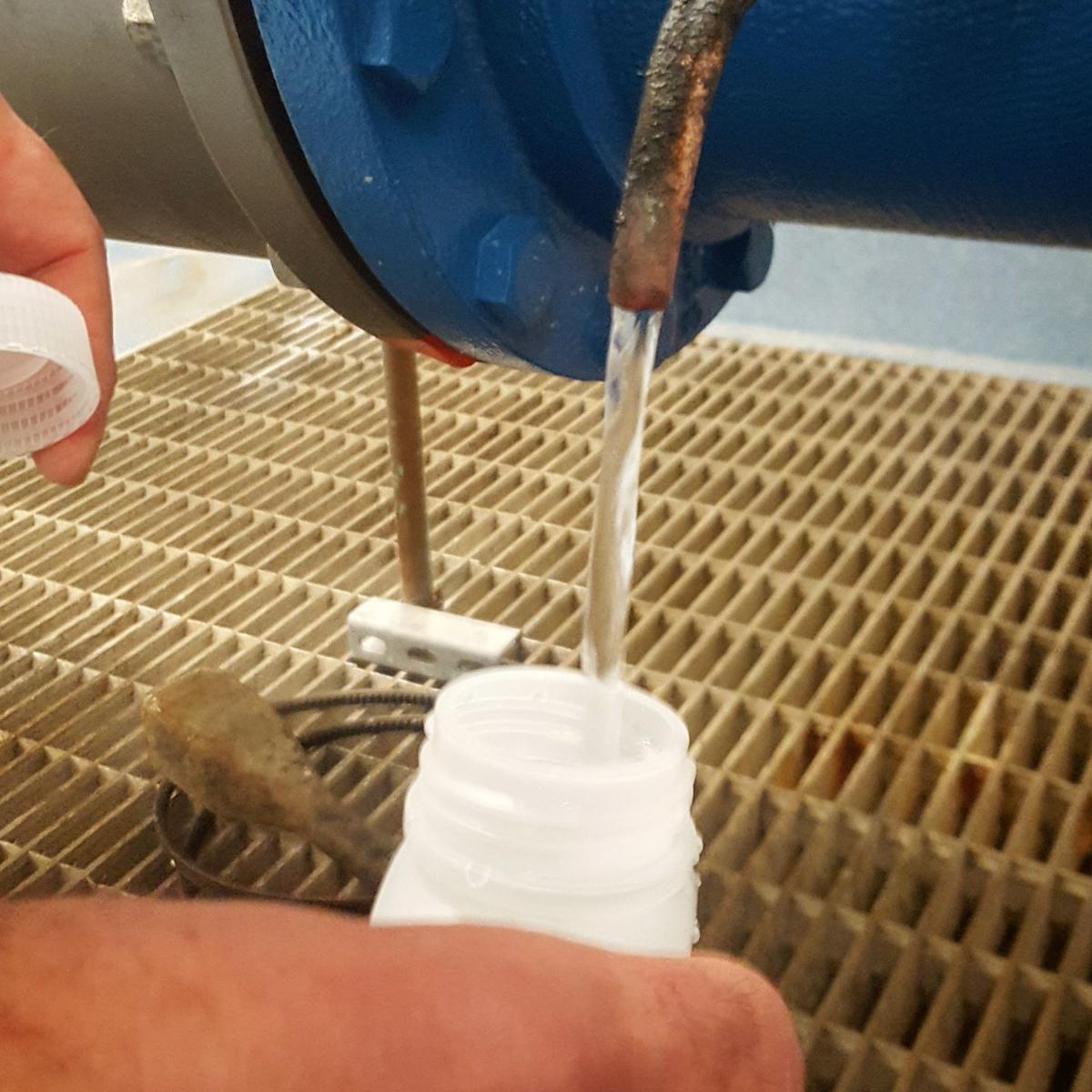 As of Monday, the city of Madison ceased using a well on East Washington Avenue that has been contaminated with chemicals likely originating at Truax National Air Base.
The decision follows the Madison Water Utility's plan to test Well 15, 3900 E. Washington Ave., monthly to track several types of unregulated contaminants called perfluorinated compounds, known as PFAS or Per- and Poly-fluoroalkyls. It also comes after the Wisconsin Department of Health Services announced plans to recommend a PFAS groundwater standard to the Department of Natural Resources, likely in the spring.
Madison Water Utility spokeswoman Amy Barrilleaux said the well went offline Monday, but there may be water from Well 15 remaining in reservoirs.
"Temporarily using other wells may give families who live in the Well 15 service area some peace of mind as state health officials examine the issue," read a statement from the utility. 
The statement said the decision to close Well 15 was made after discussions with Mayor Paul Soglin. 
Water Utility Board Chair Lauren Cnare said turning off the well is "appropriate" given the concerns of the community.
"It's important for us to be responsive to our customers concerns and this is one way that we can do that," Cnare said. 
Additionally, she said it is an "optimal" time to stop using Well 15 "without compromising the system" because water usage is lower than it is during the summer. 
Perfluorinated compounds are used to manufacture firefighting foams and have been found in products such as nonstick cookware, stain-resistant clothing and food packaging. They are typically found in groundwater near airports or landfills. The contaminants are highly soluble in water, do not degrade easily, are mobile in the environment and build up in the body. Implications for human health depend on the level and duration of exposure.
PFAS contaminant levels at Well 15 are not considered a threat to human health, and the water is safe to drink, according to the water utility. 
To compensate for the temporary closure of the well, the Madison Water Utility will rely on other wells to serve the Well 15 area, which includes areas along the East Washington corridor, the airport, the American Family Insurance headquarters and East Towne. However, the water utility said most residents in the area get a blend of water from Well 15 and one or more other wells.  
You have free articles remaining.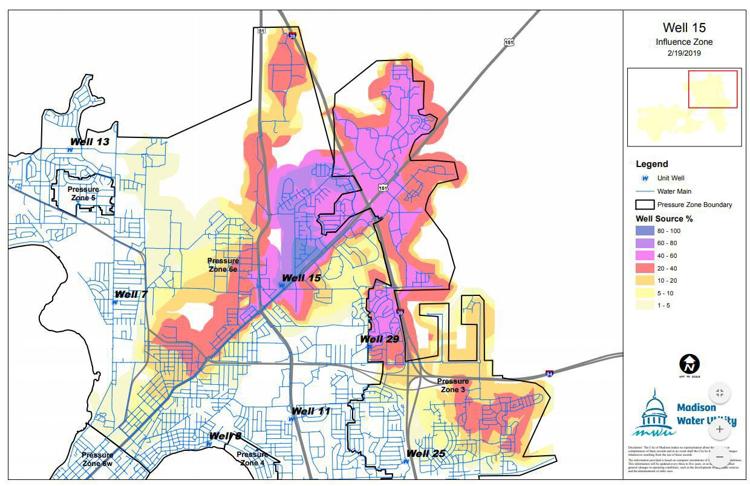 The Madison Water Utility will monitor two nearby reservoirs to make sure they stay filled without Well 15 in operation. Well 8 in Olbrich Park, typically used only during high-demand months because of naturally-occurring high levels of iron and manganese, could be brought on standby in the spring to assist with demand.
The utility will suspend PFAS testing at Well 15 while it is closed. On Feb. 26, the utility reported that Well 15 had an average combined concentrated of 11.4 parts-per-trillion of PFOA and PFOS, the two most prevalent types of PFAS compounds. 
The 2019 Public Health operating budget includes $5,000 to study PFAS substances in fish tissue and surface water. If adopted by the City Council, the Madison Water Utility would use some of the $5,000 for staff travel, testing of local waters and other costs incurred by the task force to prepare a report. 
District 15 Ald. David Ahrens, who is also a member of the Water Utility Board, is one of the alders sponsoring the task force. He said temporarily closing Well 15 is the "right thing to do."  
"It is the city's role first and foremost to get the very best information and to protect our residents," Ahrens said.  
The utility first found trace amounts of several types PFAS contaminants in Well 15 in 2017. A test in March 2018 of only Well 15 also showed results for a compound called perfluorohexanoic acid, PFHxA, which is often used in firefighting foams.
The contaminants found in Well 15 are currently unregulated in Wisconsin. The federal Environmental Protection Agency currently does not regulate PFAS compounds in drinking water but has set a lifetime health advisory level of 70 parts-per-trillion for two of the many types types of the PFAS compounds called PFOA and PFOS.
In its action plan released in February, the EPA announced it would propose a regulatory determination for establishing a federal maximum contaminant limit. It will also address expanding toxicity information for PFAS, developing new tools to characterize PFAS in the environment and guidance for facilitating cleanup of contaminated groundwater, and using enforcement tools to address PFAS exposure in the environment.   
Share your opinion on this topic by sending a letter to the editor to tctvoice@madison.com. Include your full name, hometown and phone number. Your name and town will be published. The phone number is for verification purposes only. Please keep your letter to 250 words or less.