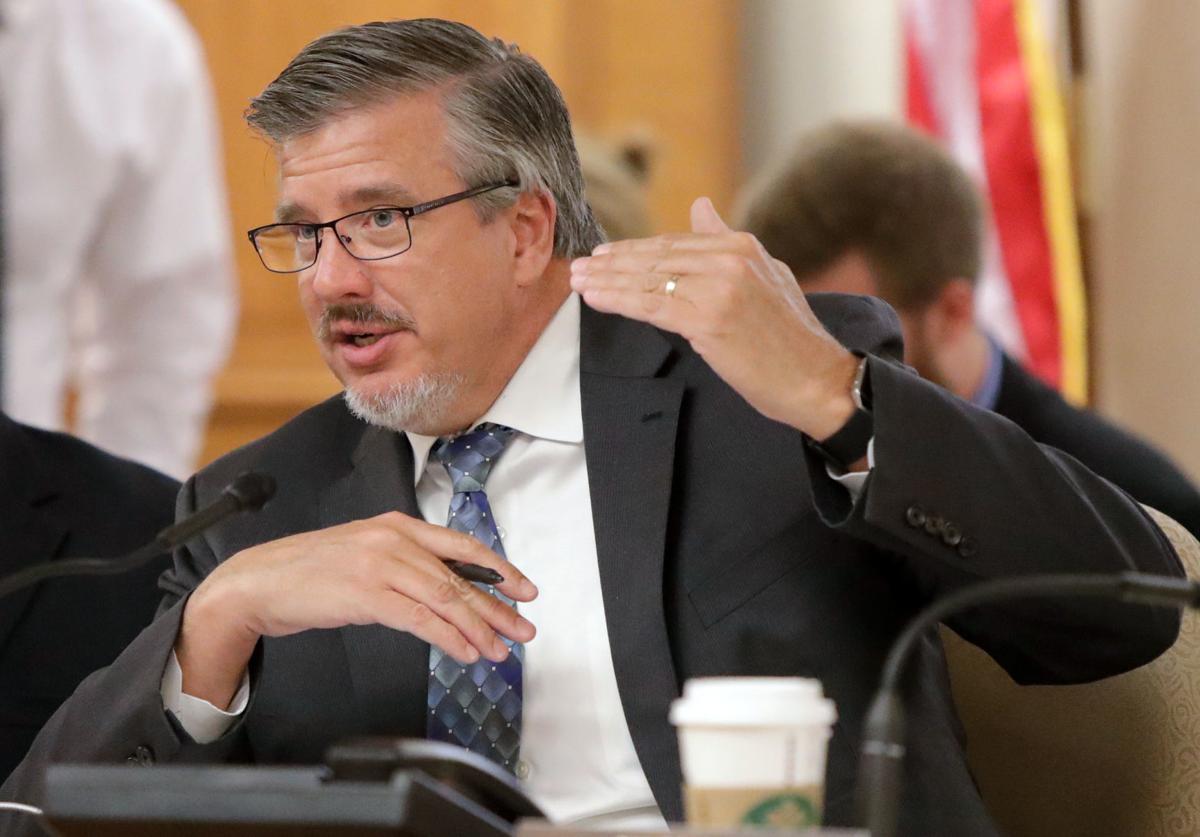 Republicans on the state's budget-writing committee approved a 2% annual wage increase for most state employees Tuesday, plus a 14% boost to the minimum wage for state prison employees.
The committee also set aside millions to fund compensation for prison employees working overtime as the state's correctional institutions struggle with vacancy rates.
Under the state worker pay increase Republicans approved, state employees would get a 2% pay bump on Jan. 1, 2020, and another one a year later. The measure they adopted does not go as far as Evers' proposal, which would have provided about $8 million more to boost pay for some positions to keep it on par with those in the private sector.
The University of Wisconsin System, which employs about 39,000 people statewide, proposed a 3% raise in each of the next two years. System president Ray Cross said in a Tuesday tweet: "Today's vote will help us attract and retain talent to build a better Wisconsin."
The Republican plan also gutted a provision Democratic Gov. Tony Evers put forward to increase the minimum wage to $15 per hour for employees of state agencies outside of the System, state Legislature and Courts.
The proposal to boost the Department of Corrections minimum wage, which Republicans passed 11-4, goes further than that of Evers by increasing pay for entry-level corrections employees by $2.35 per hour, from $16.65 to about $19 per hour by 2021.
Evers had proposed increasing the Corrections minimum wage to $18.22 per hour.
The wage hikes for correctional officers amount to a $37 million increase over current levels, more than the $24 million the governor had proposed.
GOP members of the Joint Committee on Finance, Reps. John Nygren of Marinette, Shannon Zimmerman of River Falls and Mark Born of Beaver Dam, said the package includes wage increases for more senior correctional officers by an amount similar to that of entry-level employees to achieve fairness.
Their plan would provide one-time service awards of $250 to correctional officers after 10 years served; $500 after 15 years served; $750 after 20 years served; and $1,000 after 25 years served and every 5 years thereafter.
OT pay addressed
Separate from those increases are those approved for overtime compensation for correctional officers. Republicans on the committee voted 11-4 for about $122 million over the two-year budget cycle to pay for prison worker overtime costs, about $7 million less than the governor proposed.
Part of the reduction in overtime is due to the pay raises for correctional officers, which have the potential to reduce the need for overtime in the coming years.
Republicans say the increase in funding will help address increasing position vacancies at many of the state's prisons and underscore the value of correctional officers.
The plan to boost funding comes as many of the prison system's security officer positions go unfilled. In April, 739 of the state's 4,651 correctional officer and correctional sergeant positions were vacant, representing a 16% vacancy rate.
Vacancy rates have contributed to low employee morale at some prisons.
The Evers administration has attempted to address the problem through a patchwork of $5 per hour temporary pay increases at select prisons. Republicans have criticized those temporary increases, arguing they could prompt corrections officers to leave their current positions for higher paying ones at other institutions, creating a new vacancy problem.
Taylor lashes out
Democrats on the committee, such as Rep. Chris Taylor, D-Madison, slammed members of the GOP for creating the vacancy crisis. Republicans previously instituted similar temporary pay increases, but by a lesser amount.
"We continue to hear this hypocrisy of going after this governor for doing targeted hourly add-ons to our maximum security prisons when you all did this but you did it ineffectively," Taylor said.
Republicans in their plan would bar employees receiving the $5 per hour temporary pay bump from receiving a $2.65 per hour raise until the second year of the budget cycle.
The Joint Finance Committee did not take up a proposal from Evers to provide $15 million to build 3 barracks-style units to house prisoners. They could reconsider the motion when they take up the state capital budget for large building projects.
Get Government & Politics updates in your inbox!
Stay up-to-date on the latest in local and national government and political topics with our newsletter.