Two state appellate court judges are set to face off April 2 for a seat on the seven-member state Supreme Court, setting up a high-stakes battle that could determine whether liberals have a chance to control the court next year.
Voters will choose between Wisconsin Court of Appeals Chief Judge Lisa Neubauer, who is supported by Democrats, or appellate Judge Brian Hagedorn, backed by Republicans, to replace retiring Justice Shirley Abrahamson for a 10-year term after no other candidate entered the race by Wednesday's deadline.
The importance the political parties place on control of the court was underscored by Republicans' unsuccessful attempt in a lame-duck session last month to move the date of the 2020 presidential primary to benefit their preferred candidate, Justice Dan Kelly, if he seeks election next year.
Candidates for the seven-member chamber are nonpartisan. However, political parties and outside groups typically support a specific candidate through fundraising, advertising and party infrastructure.
The nature of the races has led some to call for abandoning the nonpartisan label.
"The time is way past pretending these aren't partisan races," Republican strategist Brandon Scholz said. "Both parties are going to keep their foot on the gas."
For both Republican and Democratic operatives, the 2019 race is about seating the candidate who espouses their respective versions of independence and rule of law.
For some, such as Mike Tate, former chairman of the Democratic Party of Wisconsin, that means electing judges who aren't supported by outside groups that have also backed President Donald Trump and outgoing Gov. Scott Walker.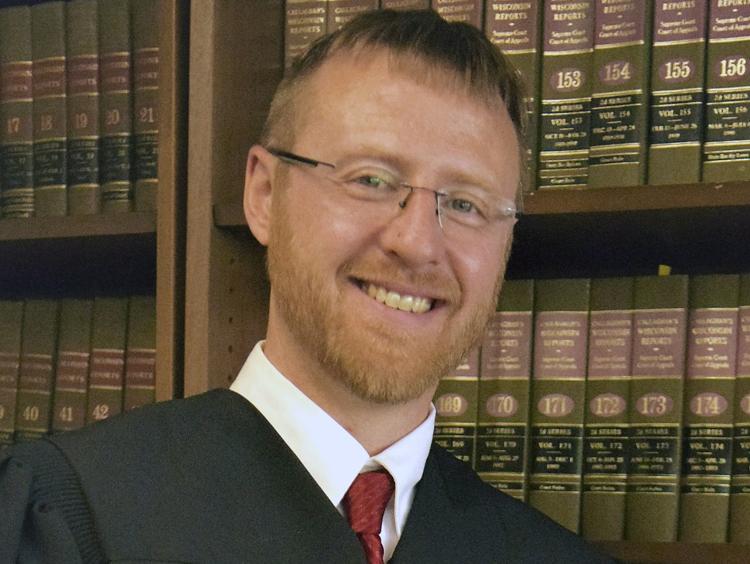 Candidates backed by Republicans currently hold a 4-3 majority on the court, down from 5-2 after Democratic favorite Rebecca Dallet won her bid against conservative-backed Michael Screnock in 2018. If Neubauer wins her race in April, replacing the liberal Abrahamson, it could pave the way for a Democratic favorite to flip the court if Kelly runs and loses.
But some say not to expect the overt partisanship that characterized the 2018 race. Tim Burns, a liberal Madison attorney who spoke openly about his political views, lost by a significant margin in the primary with Dallet and Screnock.
"That's not what voters want to see out of their judges," said Republican strategist Mark Graul. "The voting populace wants to see independent, fair-minded judges."
Graul said candidates typically are cautious about expressing their political views because it could force them to recuse themselves from corresponding cases if elected to the court.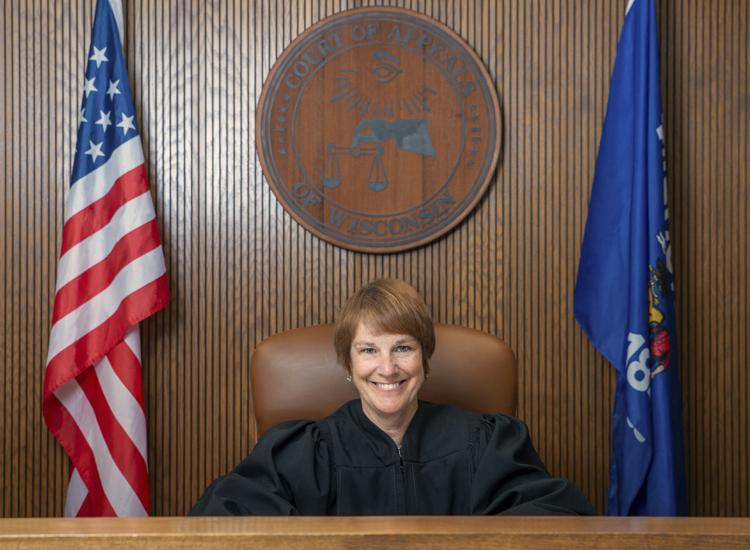 In separate interviews with the Wisconsin State Journal, both Neubauer and Hagedorn vowed to be impartial, though both have deep political connections. Neubauer's daughter is a Democratic state representative, while her husband, Jeff, was a legislator who also chaired the Democratic Party of Wisconsin.
Neubauer doesn't see those ties as a concern and said she is proud of her family's accomplishments. She pointed to broad support for her candidacy, especially from other appellate court judges, as well as a judicial philosophy that she said treats everyone before the court fairly.
"They need to have confidence that when they walk through the doors, there's no outcome in mind, there's no overriding ideology or agenda that's going to meet them when they present their case," she said.
Hagedorn served as Republican Gov. Scott Walker's chief legal counsel for nearly five years before Walker appointed him to the bench. But he, too, said he doesn't view his background as inhibiting his impartiality.
"The critical question is not whether you have views on the world, but whether you believe that those views are a part of what your job of judging is, and I don't," Hagedorn said.
Hagedorn, however, said Neubauer's endorsement of Abrahamson, who in his view takes a political approach to the court, is a concern. Neubauer pushed back, praising Abrahamson, the first woman elected to the state Supreme Court, as a role model for women and "a real force" on a number of issues such as access to the courts.
Lester Pines, a prominent Democratic attorney from Madison, said experience ought to weigh more than ideology.
Before being appointed to the Court of Appeals in 2015, Hagedorn was Walker's chief legal counsel, served as a law clerk for state Supreme Court Justice Michael Gableman, served as an assistant attorney general and worked in private practice.
Neubauer was elected to the Court of Appeals in 2008 and re-elected in 2014. She was presiding judge in her district between 2009 and 2015 and was then appointed as chief judge of the Court of Appeals and re-appointed in 2018. Prior to her judicial experience she worked as a litigation attorney and also served as a law clerk for Barbara Crabb, the former chief judge of the U.S. Court of Appeals for Wisconsin's Western District.
Strategists argue the outcome of this year's race will be determined by the usual suspects: endorsements, organizational support, and of course, money, which many expect will be spent lavishly by candidates and outside groups.
Neubauer already has raised $355,000 as of July, although $250,000 of that is in the form of a personal loan. Hagedorn has not yet filed a campaign finance report with the state.
But outside spending is expected to at least match 2018 levels, when more than a dozen groups threw down about $3 million, according to the Wisconsin Democracy Campaign.