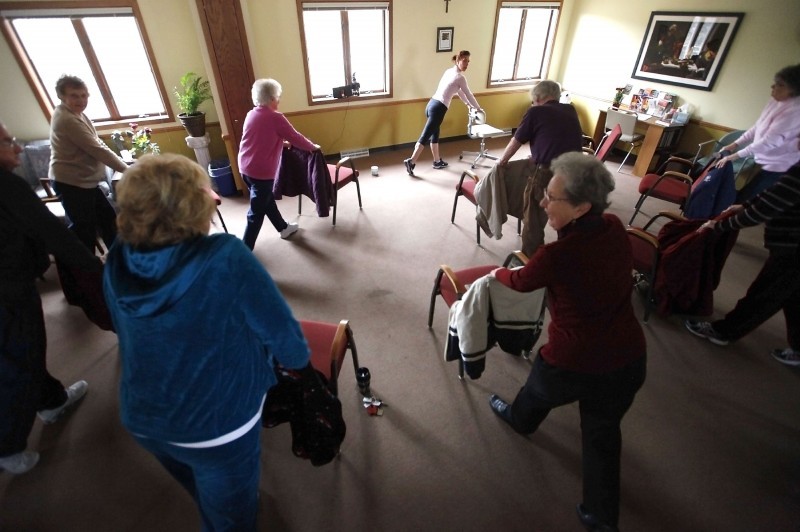 The number of Wisconsin residents older than 65 will double within 30 years, suggesting a host of challenges that future employers, leaders and taxpayers will face, a new state study shows.
Released Thursday by the state Department of Administration, the report by UW-Madison's Applied Population Laboratory predicts the state's overall population will grow by about 800,000 people by 2040, bringing the total to about 6.5 million.
The population change, officials said, will be spurred by immigration, an increase in births and longer life expectancy. The most revealing statistic deals with the state's aging population and hints toward future challenges.
"This is something we have been thinking about for a while," said Kitty Rhoades, Department of Health Services deputy secretary. "The delivery of health care and keeping people in their communities and out of nursing homes will be an increasingly important issue as we go forward."
According to the study, the number of residents over 65 will increase from 777,000 in 2010, date of the last U.S. Census, to 1.5 million. Residents over 85 will almost triple, going from 118,500 in 2010 to 287,000 in 2040.
Life expectancy over that period is predicted to rise from 77.3 years to 81.5 years for males and from 82 to 85.7 in females.
"The two biggest reasons for this surge are the introduction of the baby boomers into this age group and the medical improvements that are leading to longer lives," said David Egan-Robertson, one of the study's main demographers.
Census numbers show the percentage of people 65 and older has been growing nationwide for decades. In 1900, that demographic made up only 4.1 percent of the population. In 2010, it made up 13 percent. According to the Census Bureau, that was a faster rate of growth than the overall population.
Egan-Robertson said the lab will in the next six to nine months release more localized studies, breaking down the population trends of counties and municipalities. A 2009 state DHS study found no county had an elderly population greater than 27 percent in 2010. But officials predicted that by 2030, 29 counties will fall into that category, and another 32 will have elderly populations of greater than 21 percent, the study showed.
On average, Americans retire five years earlier than in 1950 and live some 12 years longer, a dynamic that is causing funding stress at the state and national level. Baby boomers, defined as those born between 1946 and 1964, are retiring at a rate of 10,000 a day since January 2011.
Gov. Scott Walker added $1.2 billion to the state's Medicaid program, the biggest increase in Wisconsin's history. But given the population shift, more money will likely be required in the coming years.
Nino Amato, executive director of the Coalition of Wisconsin Aging Groups, said to deal with the population explosion of the elderly, the state will likely need more primary care doctors, more nurses and more affordable dental care.
"But we shouldn't look at this as a problem," Amato said. "We should look at it as an asset. We will have a thriving population of people with experience and wisdom. To take advantage of this, we as a culture will have to start shifting our mind-set about older people in the workplace and what they have to offer."