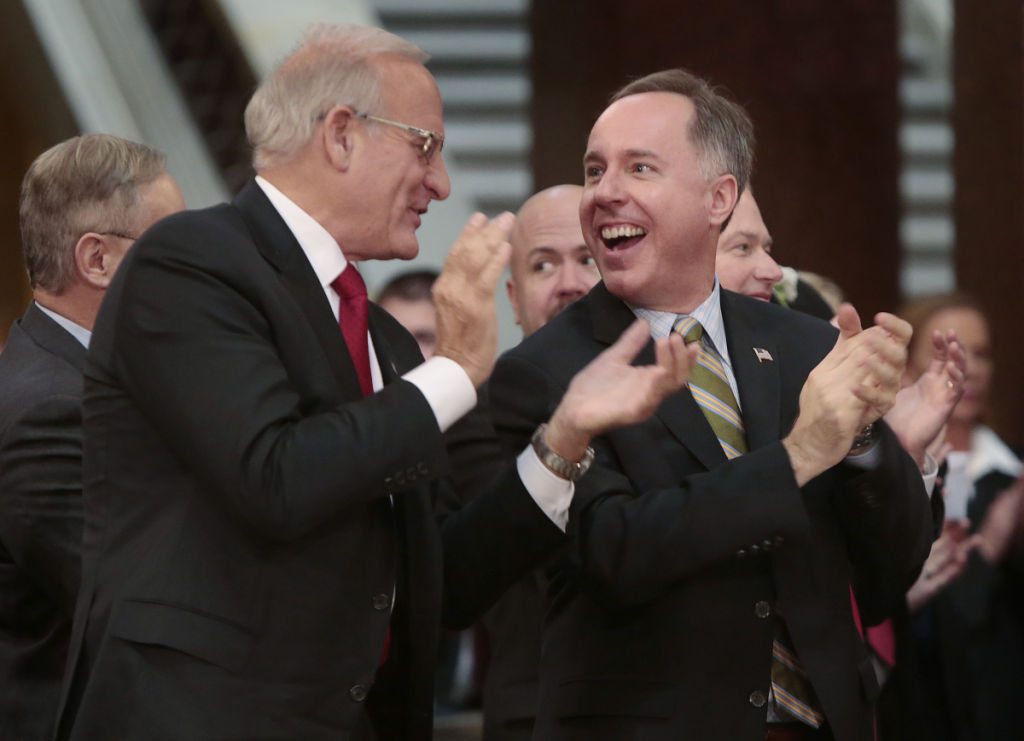 The Assembly is planning to increase the amount members can collect for overnight stays in Madison from $88 to $138.
It would be the first such increase since 2001, when an Assembly committee set the rate for what is known as a per diem at $88 for lawmakers outside Dane County and $44 for Dane County lawmakers.
Per diems are a fixed amount meant to cover food and lodging costs while lawmakers are in Madison doing state business.
State law already sets per diems for legislators at 90 percent of what members of Congress and federal employees can claim, so the change, which the eight-member Committee on Assembly Organization is in the process of voting on by ballot, would replace the Assembly policy with existing state law.
Kit Beyer, a spokeswoman for Assembly Speaker Robin Vos, R-Rochester, said she expects the final vote tally will be released Thursday afternoon.
Vos said the increase in per diem would be cost-neutral because the rate for legislators from outside Dane County who do not stay overnight would be reduced from $88 to about $69.
The new policy would limit lawmakers to collecting two per diems per week, unless one of the visits was an overnight stay, in which case it would be limited to one per week — even if the lawmakers need to travel to the Capitol more than that.
Legislators from Dane County, who currently can claim $44 for each day they come to the Capitol to conduct business, would be able to claim the $69 reimbursement, but not the higher amount for a hotel stay. Those who live within 25 miles of Madison would no longer receive mileage reimbursement for travel expenses.
The proposal also calls for the chief clerk to periodically report to the speaker on per diem amounts.
"This is not something that's going to cost taxpayers any more," Vos said. "I am going to maintain the ability to take away that second trip to make this as cost-neutral as possible."
State lawmakers claimed $1.16 million in per diems in 2013, including $858,480 in the Assembly. The average per Assembly district was $5,575 with Rep. Scott Suder, R-Abbotsford, receiving the most at $13,816.
Between 2007 and 2010, per diem expenditures averaged $1.18 million in odd-numbered years and $872,000 in even-numbered years, according to the nonpartisan Legislative Fiscal Bureau. There are fewer session days held in even-numbered years because of elections.
Per diem data for 2014 has not yet been released.
The per diem increase would come in addition to a 2 percent raise that lawmakers are already getting this session. Lawmaker salaries are now $50,950 per year.