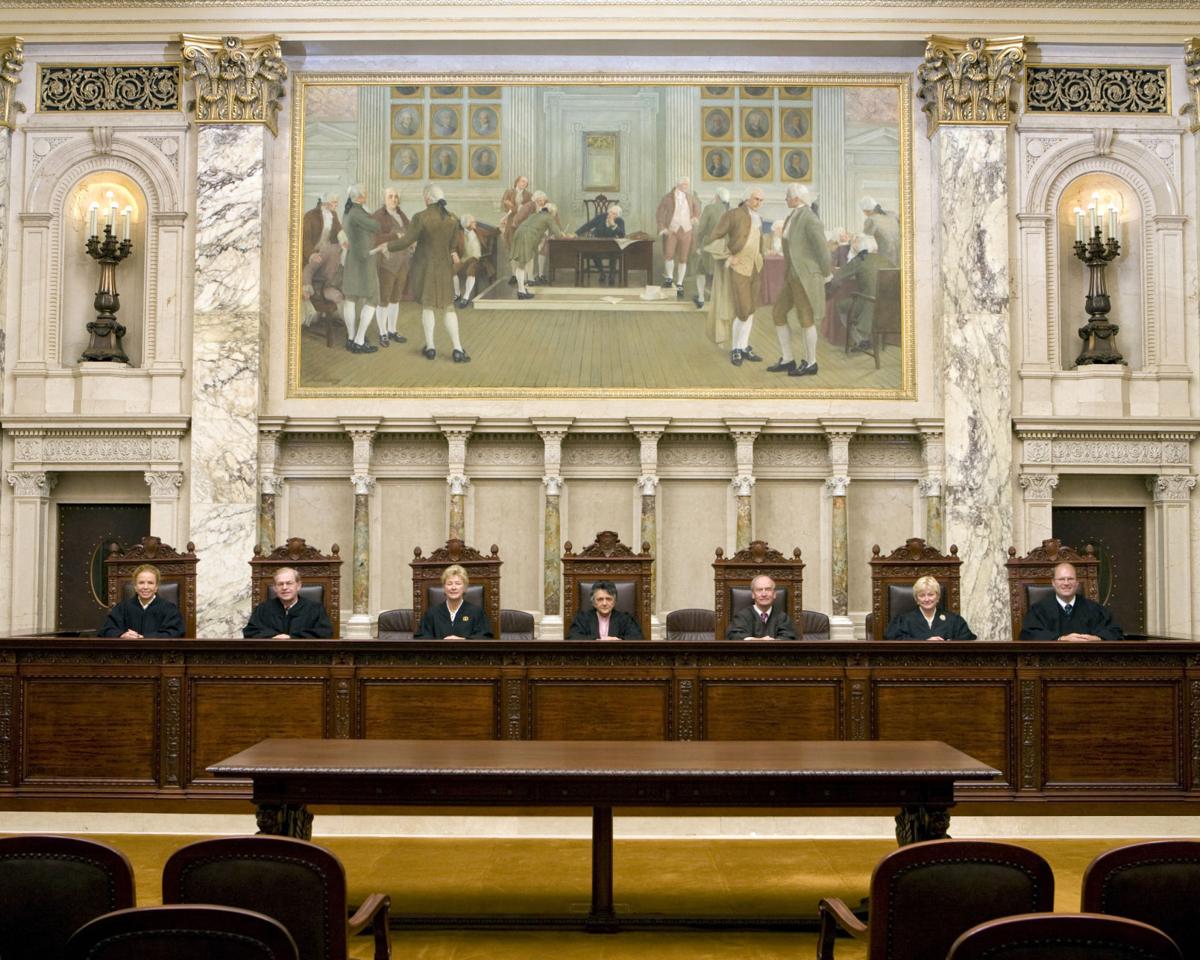 The Wisconsin Supreme Court on Tuesday postponed an open meeting about whether to bar judges, including those on the high court, from hearing cases involving people who donated significantly to their election campaigns, after a conservative group said it needs more time to prepare its opposition to the idea.
The Supreme Court, whose 5-2 majority leans conservative, was scheduled to take up a petition Thursday from 54 retired Wisconsin judges pushing for the rule change. But the open meeting was postponed until April 20 after Brian McGrath, a lawyer for the Wisconsin Institute for Law and Liberty, emailed the court to say his group intends to show that the petition "should be dismissed without a further and wasteful investment of judicial and public resources" and plans to submit its arguments in writing in the next 30 days.
Jenni Dye, a research director at the liberal advocacy group One Wisconsin Now, said in a statement that she's not surprised the court accommodated the group.
"The coalition of retired judges asking for this rule change were concerned about corruption or the appearance of corruption on the court," she said. "That the court would go along with this request from a conservative group is further proof the rules need to change to insulate the justices from influence of special interests."
The institute's president, Rick Esenberg, said he thinks the court is doing what it should by waiting for input from various points of view.
"What could possibly be the problem with taking the time to listen to a petition from someone with another perspective?" he said.
Esenberg said his group plans to argue that tightening the rules would inhibit free speech by steering individual supporters away from contributing to campaigns and amplifying special interest groups.
"Speech cannot happen without resources," he said. "If we're going to have elections, we need to be able to have a public conversation."
The postponement came the day a national campaign finance watchdog group, the Campaign Legal Center, sent a letter to the court urging it to adopt stricter rules, arguing that Wisconsin lags behind other states in preventing judicial conflicts of interest. The Brennan Center for Justice also sent the court a letter Wednesday urging a review of the rules.
Currently, donors can give up to $20,000 to Wisconsin Supreme Court candidates and a court can't force judges to recuse themselves from cases with possible conflicts of interest.
Former Milwaukee County Judge Michael Skwierawski, who helped write the petition, said he's troubled by the influx of money to judicial campaigns.
"It puts judges in a difficult position when all that extra money is forced on campaigns," he said, adding that even judges who act in good faith risk having the appearance of their independence tarnished.
"Someone cannot simply pay for a judge's election and expect the public to believe the judge could be fair on a case involving that party," he said.
The petition suggested requiring judges to recuse themselves if they have received campaign donations from any parties in the case of varying amounts, ranging from $10,000 for state Supreme Court justices to $500 for municipal judges. The proposal would include in the total any expenditures made to influence the outcome of an election, including those to third parties, though Esenberg expressed doubts about whether this would be viable. If more than four judges are recused for a case, the proposal suggests allowing an appeals court judge or retired Supreme Court justices to hear a case to ensure four judges.
Candidates currently are also free to coordinate with outside interest groups who spend money on so-called issue advocacy but stop short of endorsing specific candidates. That stems from a 2015 Wisconsin Supreme Court case centered on whether Gov. Scott Walker's campaign illegally coordinated with outside interest groups.
Now-retired Justice David Prosser, one of three conservative judges to halt the investigation, acknowledged at the time that some groups under investigation had helped his campaign, but he refused to recuse himself, saying the spending happened years ago.
Get local news delivered to your inbox!
Subscribe to our Daily Headlines newsletter.