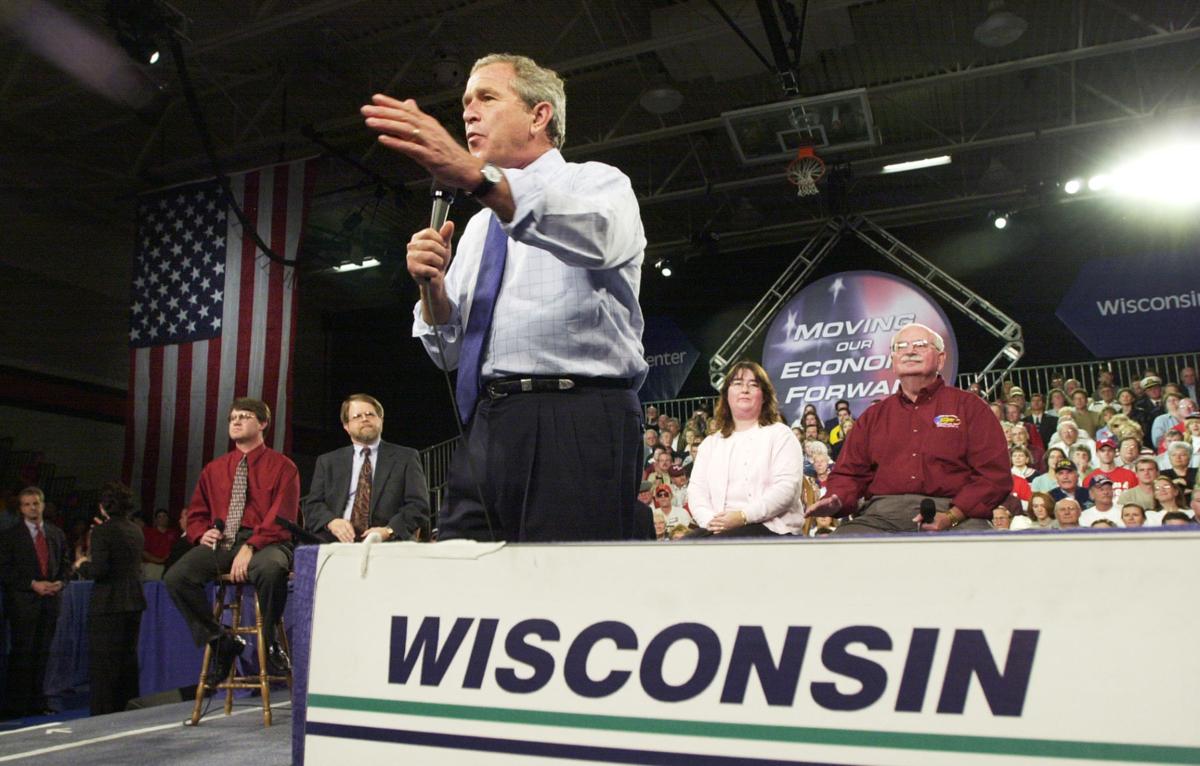 Former President George W. Bush is emerging from the political wilderness to help Republican senators facing tough re-elections this fall, including U.S. Sen. Ron Johnson of Oshkosh, The New York Times reports.
The report suggests Donald Trump's role as the presumptive Republican presidential nominee may be influencing Bush, who has stayed far from the limelight since leaving office in January 2009.
Bush is moving to aid "vulnerable (GOP) senators, including several whose re-election campaigns have been made more difficult by Donald J. Trump's presence at the top of the ticket," the report says. It says Bush "is deeply bothered by Mr. Trump's campaign message, especially his derogatory remarks about Muslims and immigrants."
Bush already has held fundraisers for GOP Sens. John McCain of Arizona and Kelly Ayotte of New Hampshire, the report said.
You have free articles remaining.
In addition to Johnson — who faces what's widely viewed as a stiff re-election challenge from Democrat Russ Feingold of Middleton — Bush is expected to aid Republican Sens. Roy Blunt of Missouri and Rob Portman of Ohio.
The report does not say when and where the fundraising events will be held. Johnson's campaign declined to comment on the report.
At the event with McCain, Bush reportedly "stressed the importance of preserving the Republican-held Senate as a 'check and balance' on the White House, suggesting that such a check was needed" regardless of whether the next president is Trump or presumptive Democratic nominee Hillary Clinton.
The Times also reported that "Johnson said he was looking forward to his reception with Mr. Bush."
"All the Bushes are people of integrity,' " Johnson said, according to the Times.