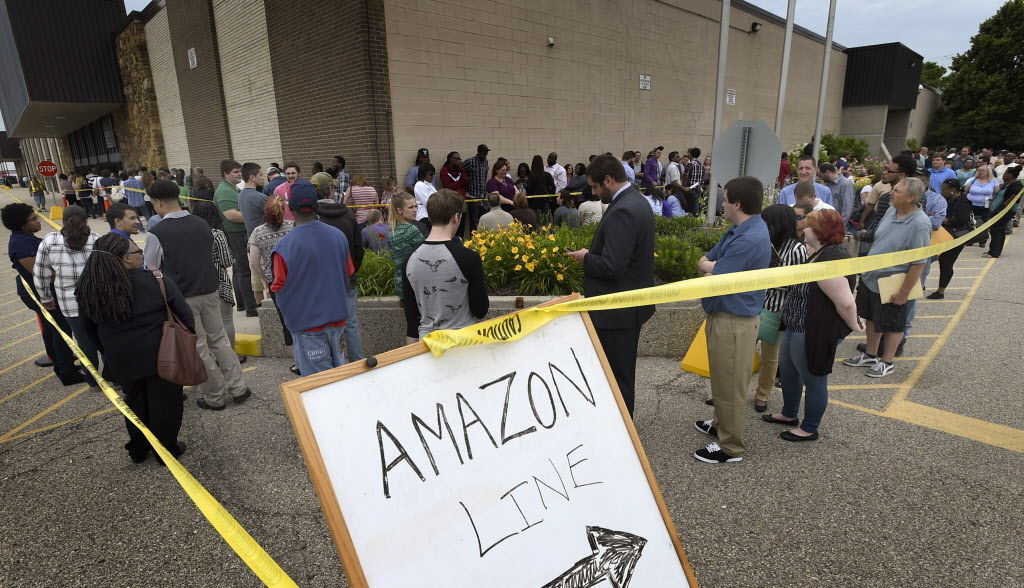 Wisconsin has fallen to 38th in the country in yearly private-sector job growth.
By percentage, 37 states did better between December 2014 and December 2015, including all but two other Midwest states. Only Illinois at 45th (loss of 2,800 jobs, minus-0.06 percent growth) and North Dakota at 50th (loss of 18,700 jobs, minus-4.8 percent growth) were lower among the 10-state Midwest group.
It's the fourth time in five years under Gov. Scott Walker that the state has ranked in the lower half of the rankings for December-to-December job growth. Wisconsin was 24th in 2014, 34th in 2013, 40th in 2012 and 37th in 2011 for a five-year average ranking of 34.6.
In the five years before that — a period that included the Great Recession — Wisconsin's average ranking was marginally better, 28.6.
Wisconsin experienced monthly job losses in six of the 12 months in 2015 but came out on the positive side thanks to some larger monthly gains in February and October.
The Current Employment Statistics program, from which the figures and rankings originate, surveys about 5 percent of employers for a quick look at the labor force. It's less complete but more timely than the Quarterly Census of Employment and Wages, which has a six-month delay.
In December's CES preliminary estimates, Wisconsin had a net loss of 5,000 private-sector jobs, including a loss or no gain in each service sector.
The state's unemployment rate ticked up to 4.3 percent in December from 4.2 percent in November.
Here are the rankings of 12-month job growth for states: