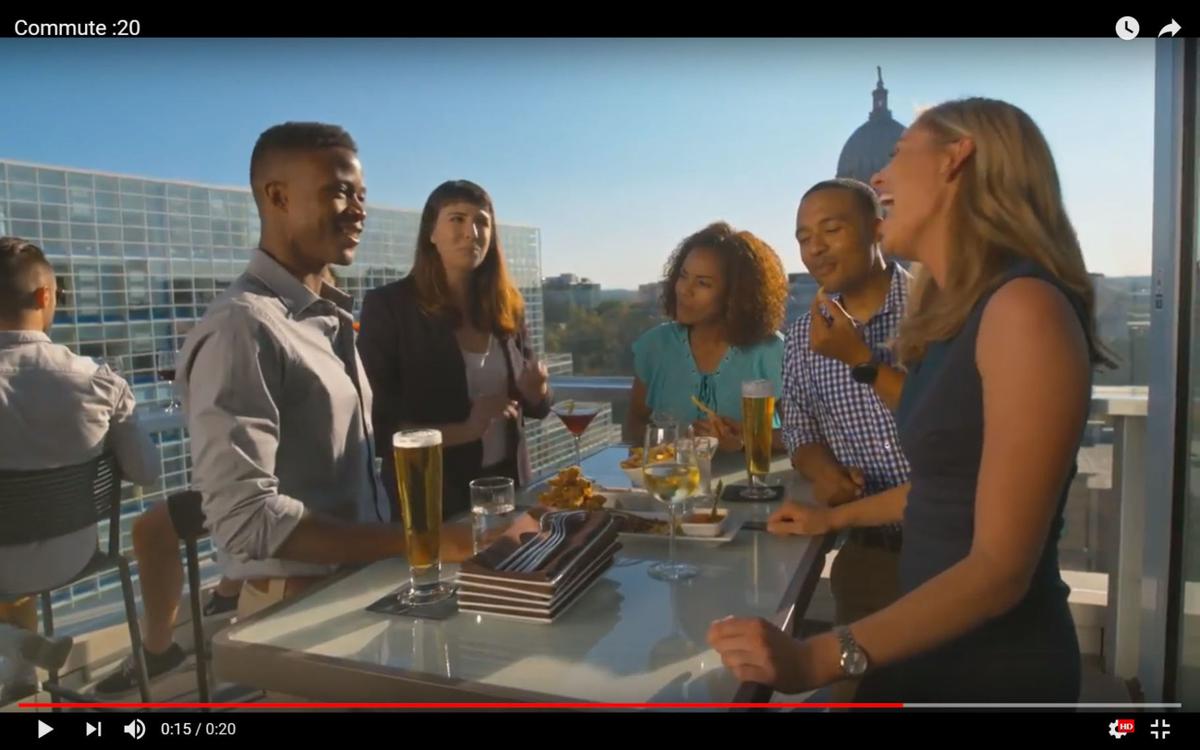 Madison: Home to a world-class university, drinks with a view of the Capitol, and sun-splashed kayaking next to a Frank Lloyd Wright-inspired convention center?
Or Madison: Home to rising crime, a stagnating economy and a population so radical it elected a mayor who once gave Fidel Castro the key to the city?
As part of an effort to draw more people to a state that faces a looming workforce shortage, Republican Gov. Scott Walker's job-creation agency has commissioned a marketing campaign with promotional videos that are much kinder to Madison than longstanding Republican portrayals of the city as an ultra-liberal, out-of-touch "77 square miles surrounded by reality."
One video from the Wisconsin Economic Development Corp. shows UW-Madison's Camp Randall and Bascom Hall. Another targeting millennials contrasts long commutes in Chicago with leisurely kayaking on Lake Monona and young people sipping drinks al fresco at a high-rise Downtown.
Then there was Walker's response this week to Madison Mayor Paul Soglin jumping into the Democratic primary for governor, which reprised the theme of Madison as a GOP punching bag.
"The last thing we need is more Madison in our lives," Walker tweeted on Wednesday. "@Paulsoglin is the latest extreme liberal who wants to take our state backward — just like he did in Madison, where businesses have left and murders have gone up."
The week before, he tweeted: "Look how far Democrats have drifted to the left when one of their leading candidates for Governor in Wisconsin is a mayor who gave brutal Communist dictator Fidel Castro the keys to the city!"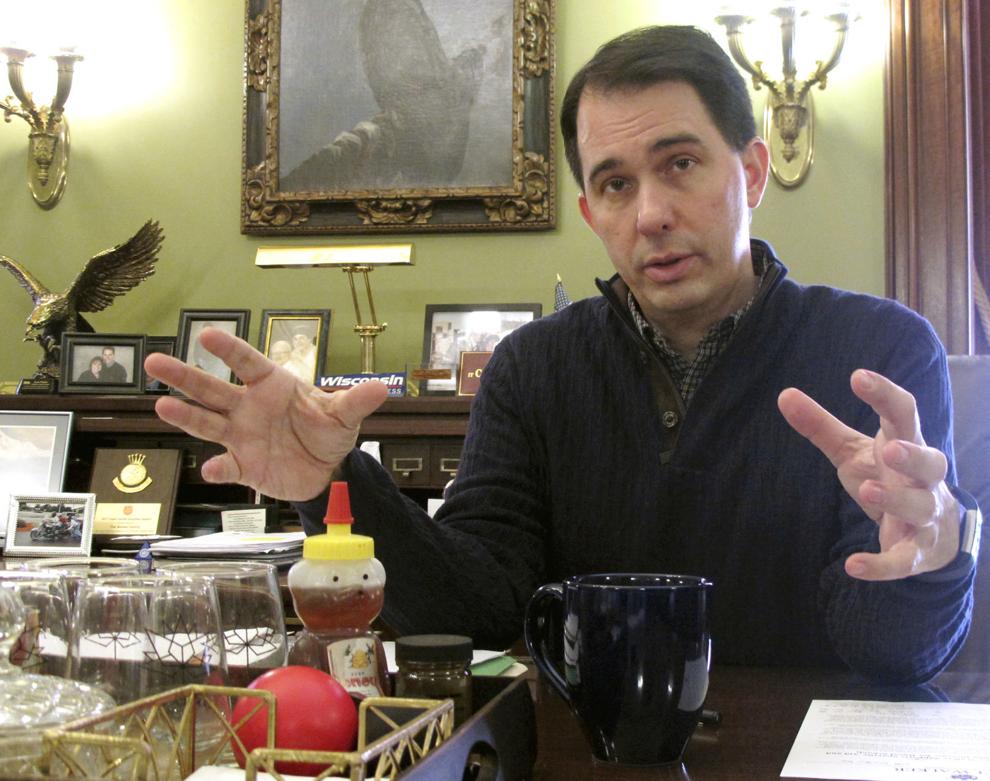 Lobbyist and former Republican consultant Brandon Scholz didn't see much of a contradiction between Walker's criticism of Madison and WEDC's efforts.
"It's a tweet," he said. The state's marketing campaign "is bigger and much broader than a come-to-Madison thing."
There's plenty to like about Madison, he said, but at the same time, city policies can be hostile to development, and "I don't want to pay Madison taxes or support Madison's foreign policy at the City Council."
Walker campaign press secretary Nathan Craft declined to discuss what message Walker was trying to send. Instead, he referred to another Walker campaign tweet, this one from Walker's senior campaign adviser.
"You can like the city & oppose the failed liberal policies that created the mess @ScottWalker fixed," Brian Reisinger tweeted on Jan. 10. "Madison would benefit from some common sense & Wisconsinites agree."
Soglin said Walker's decision to attack him on economic issues, crime and his 1975 Castro visit is aimed at raising money from his base.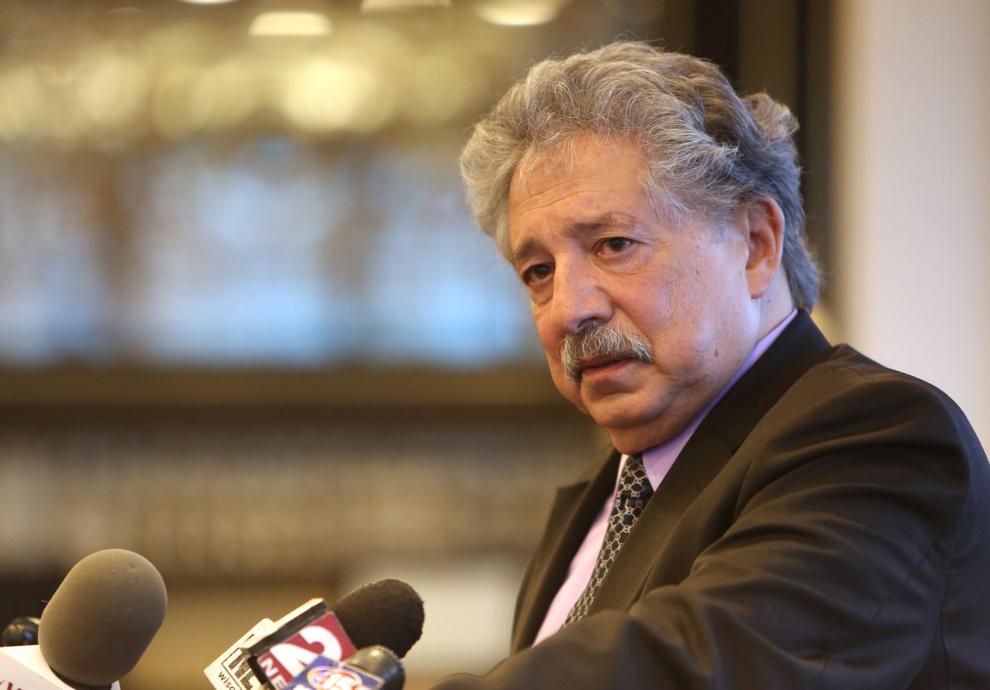 The governor is betting "the upside of raising money is better than the downside of the politics," he said, pointing to an unemployment rate that is lower than the state's and a crime rate that is low for a city of its size.
Madison had a record 11 homicides last year — surpassing the 10 in 2008. From 2011, when Soglin returned to the mayor's office, to 2017, the city has averaged 6.4 homicides a year.
Appealing to millennials
On Thursday, Soglin got a boost from at least two members of the demographic the state marketing campaign seeks to attract.
Emily Kuhn — a St. Louis native and the chief design officer for the Middleton-based, nonpartisan 1myVote app — points to data showing murders statewide under Walker have grown at a faster clip than the population. She also cited a study that showed, according to a Wisconsin Public Radio report, that "Madison and Eau Claire were the only metro areas in Wisconsin with higher numbers of new businesses than closures" from 2010 to 2014.
Former Madison City Council member Scott Resnick, the 31-year-old vice president of a Madison web design firm, said Walker is using "a Gen-X marketing strategy to lure millennials to Wisconsin.
"Someone should fax him that it won't work," said Resnick, who ran against Soglin for mayor in 2015. "His administration started a war against Madison and Milwaukee by decreasing infrastructure investments, reversing social policies, and diverging funding out of our public schools. He has no clue why Wisconsin's educated are fleeing the state."
Kuhn said voters using her company's app have shown more interest in "fixing roads, legalizing marijuana and term limits" than in murder rates and business losses.
WEDC spokesman Mark Maley said his agency and its marketing firm, Nelson Schmidt, began work two or three years ago on the Think-Make-Happen In Wisconsin initiative, "after WEDC began hearing from businesses and others around the state about the need to attract and retain talent."
"We are particularly proud of how communities across Wisconsin, including young professional groups who represent our core target market, have been part of this process and have adopted the Think-Make-Happen message to promote the unique attributes of their locations," he said.
The campaign launched this week is part of WEDC's 2018 operations plan, which the agency's board approved in July.
Maley didn't respond when the Wisconsin State Journal asked whether Walker's disparaging tweets about Madison serve to undermine his agency's efforts to attract more workers.
In an interview with WISC-TV Channel 3 on Wednesday, Greater Madison of Chamber Commerce president Zach Brandon, who served as deputy commerce secretary in Democratic Gov. Jim Doyle's administration, touted Madison's economic vitality and said: "To do something that might stall that out just because we're trying to score political points seems nonsensical to us."
Mark Gehring, co-founder of Madison health care technology firm HealthMyne, said perpetuating "this false 'elite, liberal Madison vs. the state' narrative is certainly not helpful" to bringing tech communities together from around the state.
But he didn't think disparaging statements from politicians about Madison "affect(s) our ability to attract talent" as "Madison is getting a national reputation as a hub for health care technology and other technologies, and is well known as a great place to live. Those factors far outweigh any comments between politicians."
Walker's comments might even help because the "young, talented, creative people that companies are seeking tend to lean Democratic," he said.
"I'm sure they already understand the political climate in Madison, but perhaps Gov. Walker's comments even help in some way to alleviate any concerns that Wisconsin is a 'red state,'" he said.
Referring to the crowded Democratic field vying to face off against Walker, Scholz said "Paul Soglin gives Gov. Walker an opening to jab at the prospective 17 candidates," none of whom stands out quite as much as Soglin, who has been mayor for a total of 21 years.
Republicans take shots at Milwaukee, too, he said, and "poking fun at Madison" is something even Madisonians do. "Paul Soglin just lights the board up a little more."Like Gehring, Scholz didn't think Walker's anti-Madison takes will dissuade people from coming to the city.
"Is that going to slow down a U-Haul truck going to Madison?" he said. "No."