Gov.-elect Tony Evers said Wednesday he wants to speak with Gov. Scott Walker about vetoing lame-duck legislation that Republican lawmakers passed hours earlier after an all-night session conducted mostly in secret.
Walker would have to sign the bills before leaving office next month for them to become law. As of Wednesday evening his spokeswoman had not responded to requests about whether and when he might sign the bills. Walker was in Washington on Wednesday attending the funeral of former President George H.W. Bush.
The most controversial bill, which would grant the Legislature more power over the governor and attorney general and limit early voting to two weeks before an election, passed the Senate 17-16, with Sen. Rob Cowles, R-Green Bay, the lone GOP "no" vote and all Democrats opposed.
A last-minute change to the bill scaled back a controversial provision restricting the attorney general. The original bill would have allowed a legislative panel to name outside special counsel to effectively replace the attorney general defending the state if a law is challenged.
Under the amended bill, legislative leaders still could choose to obtain special counsel to intervene in a case on its behalf if a statute is challenged in court. But the outside attorney would not act in place of the attorney general, as in the original proposal.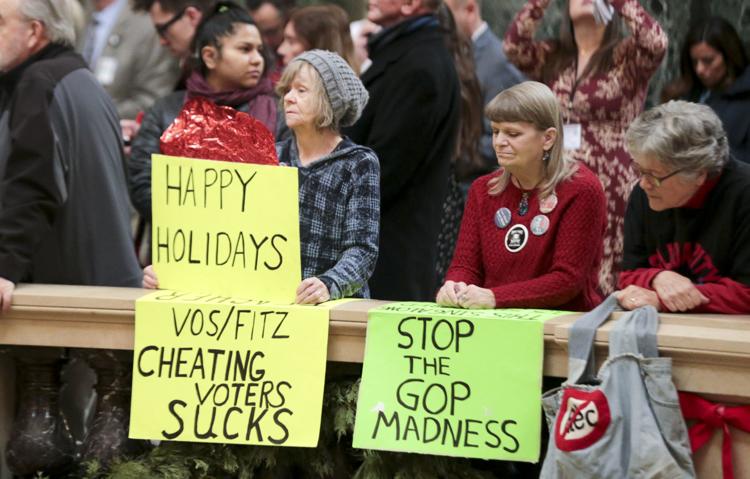 The Senate amendment to the bill was made public shortly before 5 a.m. Wednesday, and senators passed it at about 6 a.m.
The Assembly signed off on the scaled-back measure by a 56-27 vote about 8 a.m., with one Republican, Rep. Todd Novak, R-Dodgeville, joining all Democrats in opposition. Twelve of the votes were paired, meaning six Republicans and six Democrats didn't vote to account for planned absences.
A layperson's explanation of what the bills would do and how much they might cost from the state's nonpartisan legislative agencies was not available Wednesday afternoon.
In a news conference Wednesday afternoon, Evers called the bills "a hot mess" and said they set "a dangerous precedent."
Asked if he'd have any recourse if the bills become law, Evers said "everything's on the table, from litigation to other actions."
He also released a statement slamming what happened overnight.
"Wisconsin has never seen anything like this," he said. "Power-hungry politicians rushed through sweeping changes to our laws to expand their own power and override the will of the people of Wisconsin who asked for change on Nov. 6."
Democratic Attorney General-elect Josh Kaul said, "It's no accident that this bill was only released on a Friday afternoon and moved through the legislative process as quickly as possible. ... The people of Wisconsin deserve much better than this."
Cost estimates of the bills passed Wednesday remain unclear. Legislative Fiscal Bureau director Bob Lang said his staff is working to put together a memo for release sometime this week.
"I'll have another document that indicates what they did," he said.
One bill tweaks proposed changes for governance of Walker's jobs agency, the Wisconsin Economic Development Corp., which Evers has sought to dissolve. Under current law, Evers and Democrats in the legislative minority would appoint eight of 12 seats on its governing board.
But the amended bill would give legislative majority Republicans more appointments, ensuring they would maintain control of an 18-member board through September. After that the bill reduces the board to 16 members, with the governor and minority party legislators having as many appointees as majority legislators. The GOP-dominated board also would control who the agency's CEO would be until Sept. 1.
Sen. Kathleen Vinehout, D-Alma, said the new timeline raises the question of what the agency will be doing, and why Republican lawmakers want to protect it, for the next nine months.
Assembly Speaker Robin Vos, R-Rochester, said at a news conference Wednesday morning he hopes current WEDC CEO Mark Hogan would stay on in the position for the next nine months to change Evers' mind on the agency that he campaigned to dissolve.
Evers responded: "I don't think the people of Wisconsin expect me to have, like, a nine-month training period in order to make sure that I can figure out how to work on economic development."
The Senate amendment preserves the bill's restrictions on early voting, permitting it to begin no sooner than two weeks before an election.
That would curtail the current date window for early voting in large cities such as Madison or Milwaukee — shortly after record early voting totals, especially in those large cities, helped Democrats win every statewide race in the November election.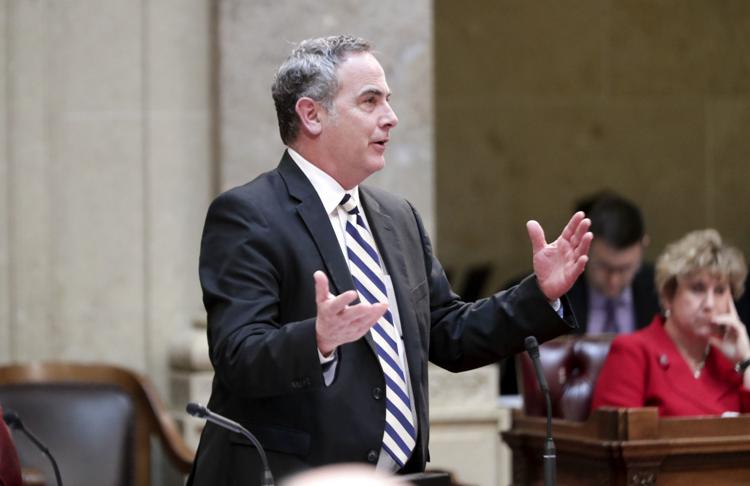 Vos said he's confident the provisions will be deemed constitutional and downplayed any costs involved in litigation.
Senators took up but failed Wednesday to pass an Assembly GOP bill dealing with health coverage for people with pre-existing conditions. The vote was 16-17, with Republican Sens. David Craig and Chris Kapenga joining Democrats in opposition. Craig and Kapenga had proposed another version of the bill that also was rejected in a related Senate vote.
Vos said he was "deeply disappointed" at that outcome and vowed to keep pushing the proposal in the next session. Disagreements about the pre-existing conditions protections were partially to blame for delays in votes Tuesday, he said.
The bill would have barred insurers from denying coverage to people with, or charging them more on the basis of, a pre-existing health condition — though with exceptions if the person had a gap in coverage.
The bill lacked the federal Affordable Care Act's broader suite of protections for people with serious health problems, such as the assurances that certain basic benefits are covered or that coverage will not be capped.
It also would not have applied to those who get their insurance through a self-funded employer plan, because federal law only permits the federal government to regulate those plans.
One of the bills passed Tuesday writes into law some of Walker's signature health and human services initiatives, including a Medicaid waiver approved in October by President Donald Trump's administration. It requires some childless adults on Medicaid to comply with work requirements and pay premiums and co-pays.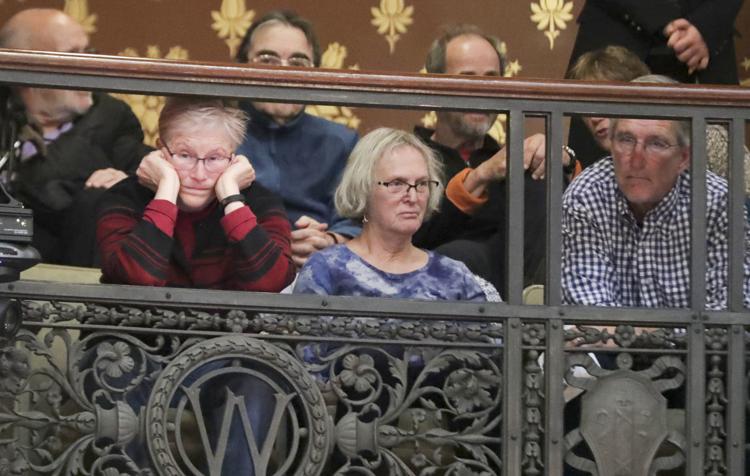 Another bill, dealing with taxes and transportation, includes a tax break for certain high-earning small business owners. It is proposed to align the state tax code with the federal tax cut measure enacted by congressional Republicans and Trump in December 2017.
The bill also aims to direct federal transportation funds to certain projects to exempt those not receiving federal money from federal requirements on worker wages and environmental protections.
State Journal reporter Kelly Meyerhofer contributed to this report.
Protesters target GOP lame-duck session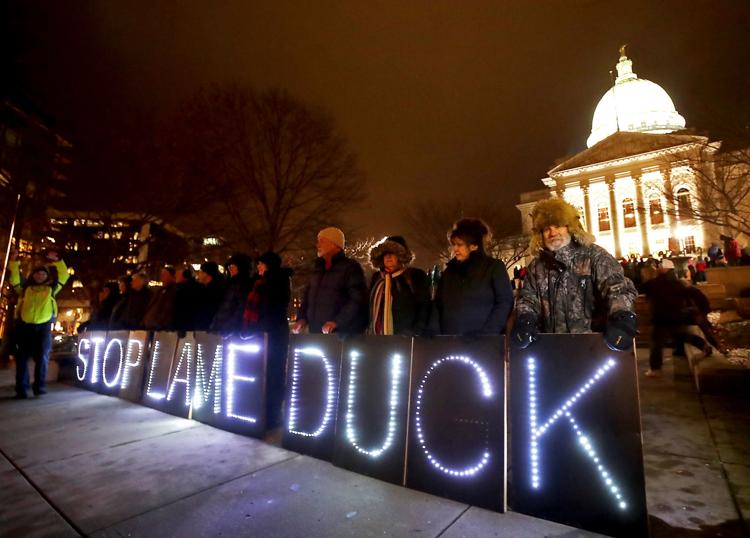 Protesters target GOP lame-duck session
Protesters target GOP lame-duck session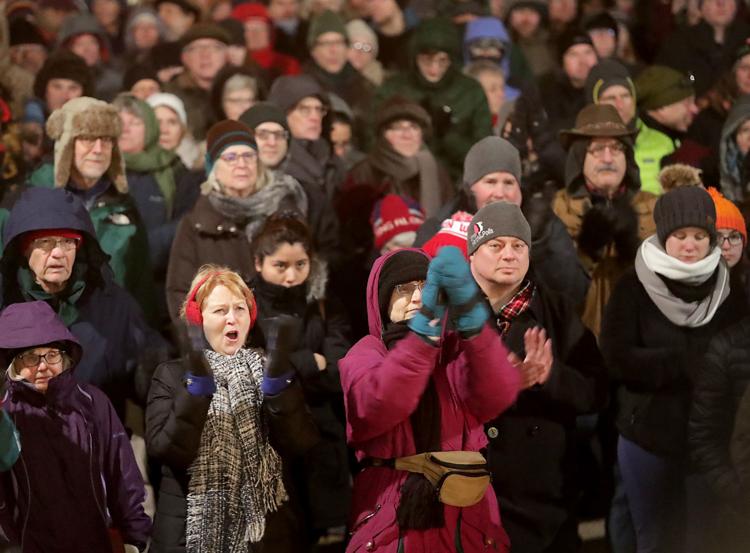 Protesters target GOP lame-duck session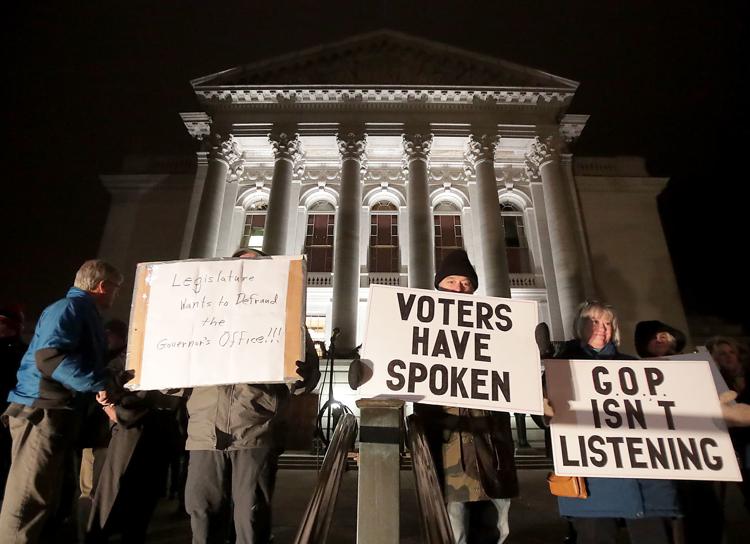 Protesters target GOP lame-duck session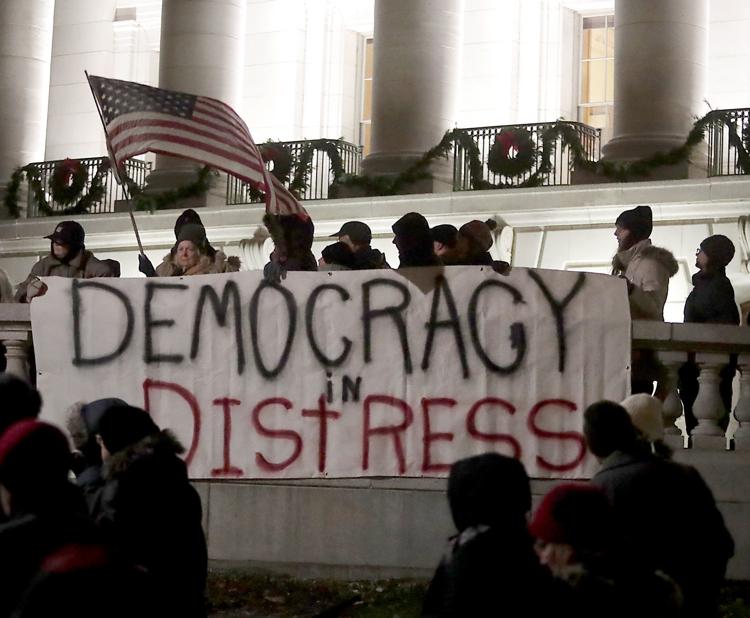 Protesters target GOP lame-duck session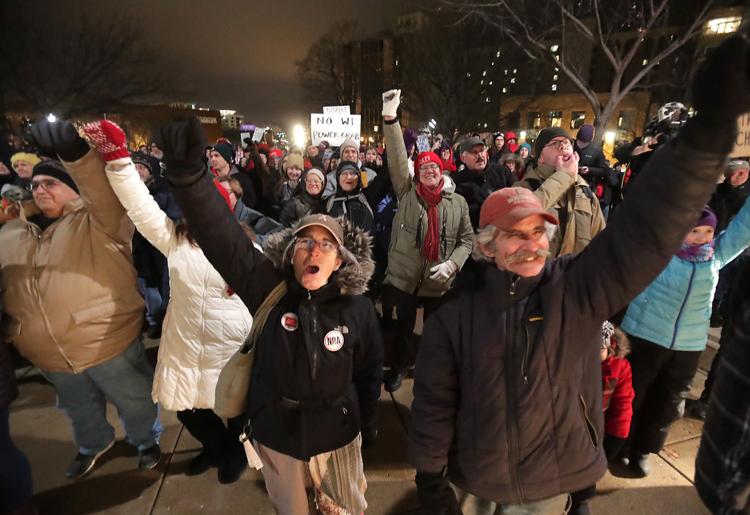 Protesters target GOP lame-duck session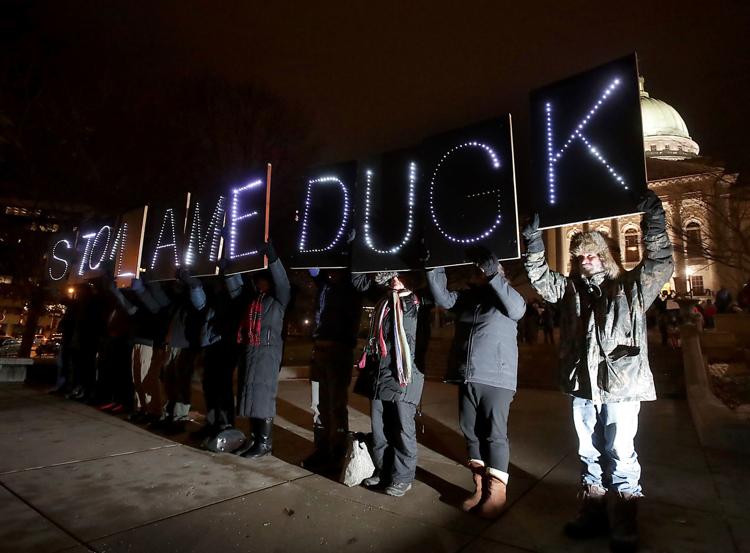 Protesters target GOP lame-duck session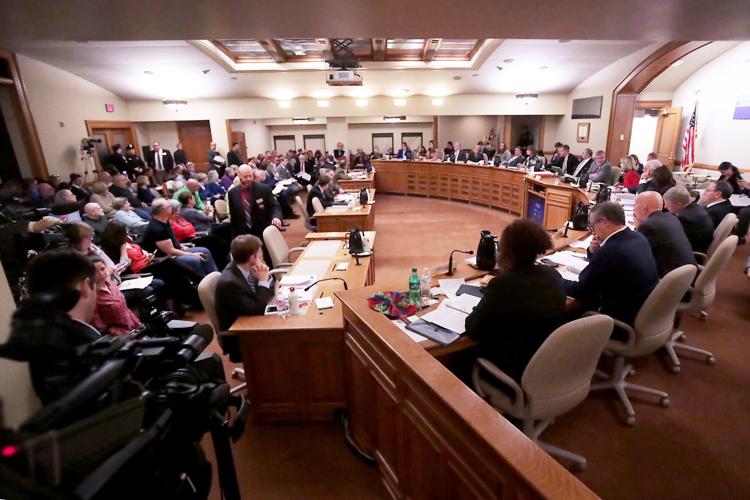 Protesters target GOP lame-duck session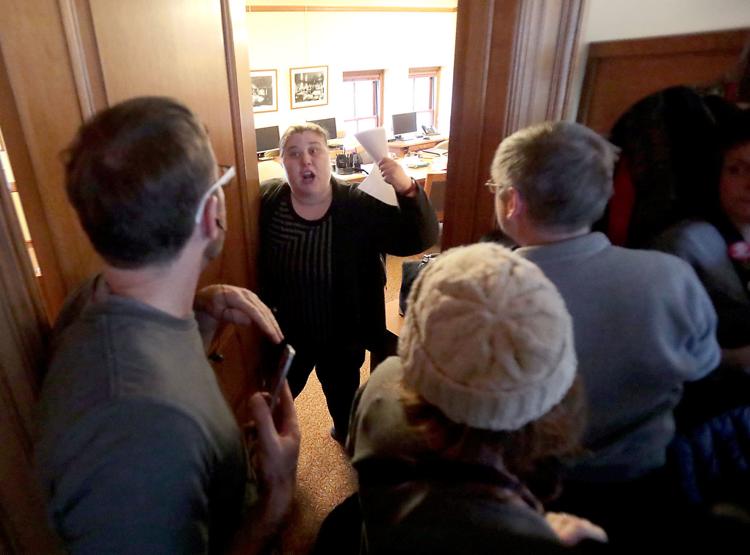 Protesters target GOP lame-duck session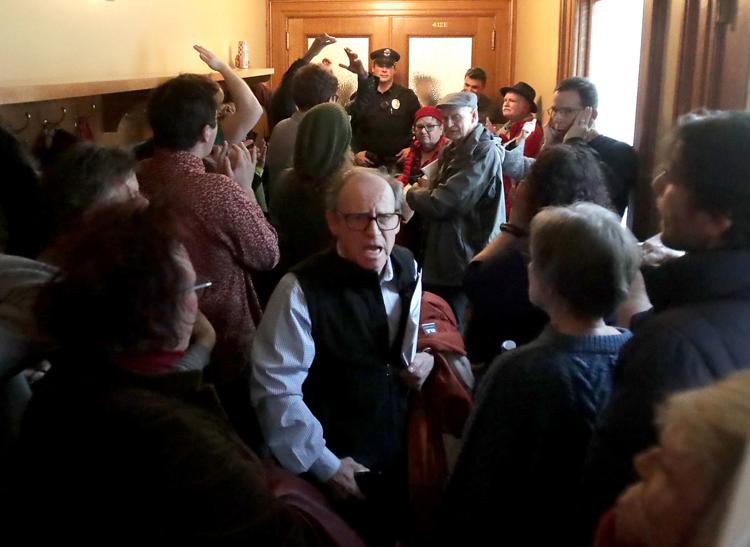 Protesters target GOP lame-duck session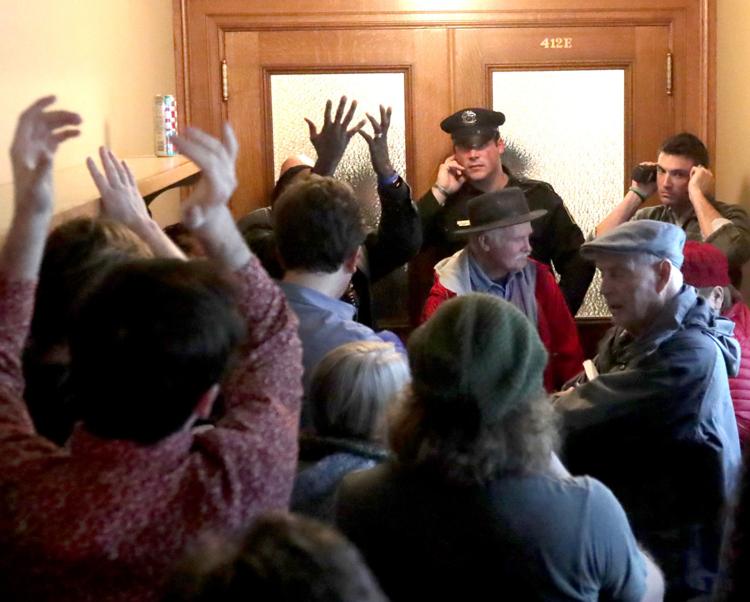 Protesters target GOP lame-duck session
Protesters target GOP lame-duck session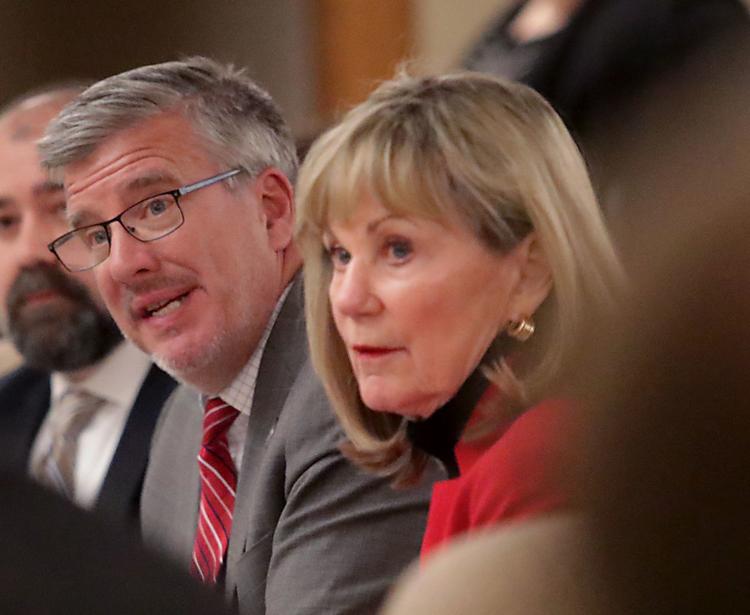 Protesters target GOP lame-duck session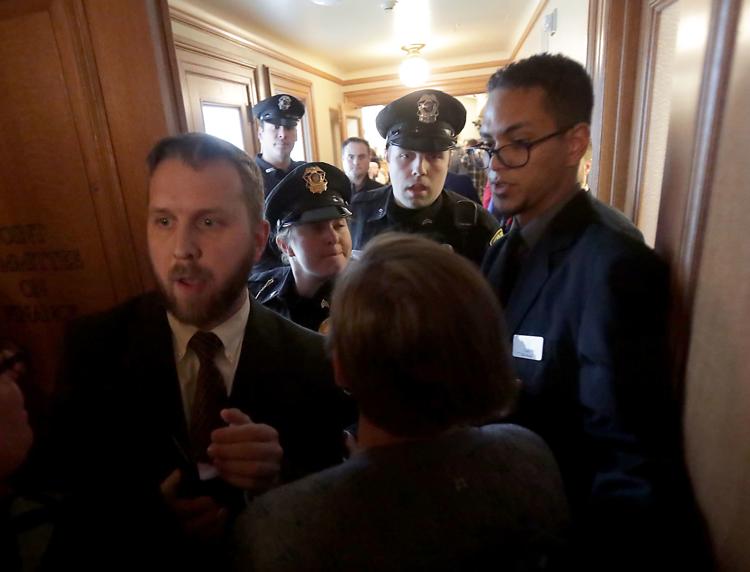 Protesters target GOP lame-duck session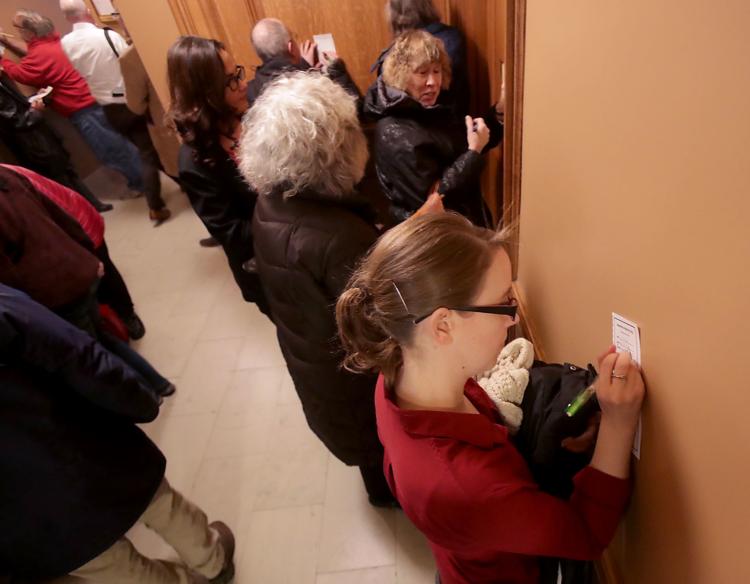 Protesters target GOP lame-duck session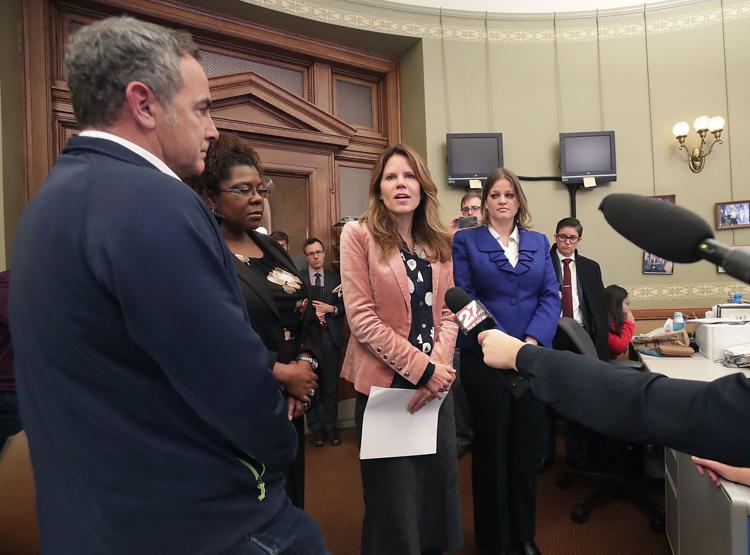 Protesters target GOP lame-duck session