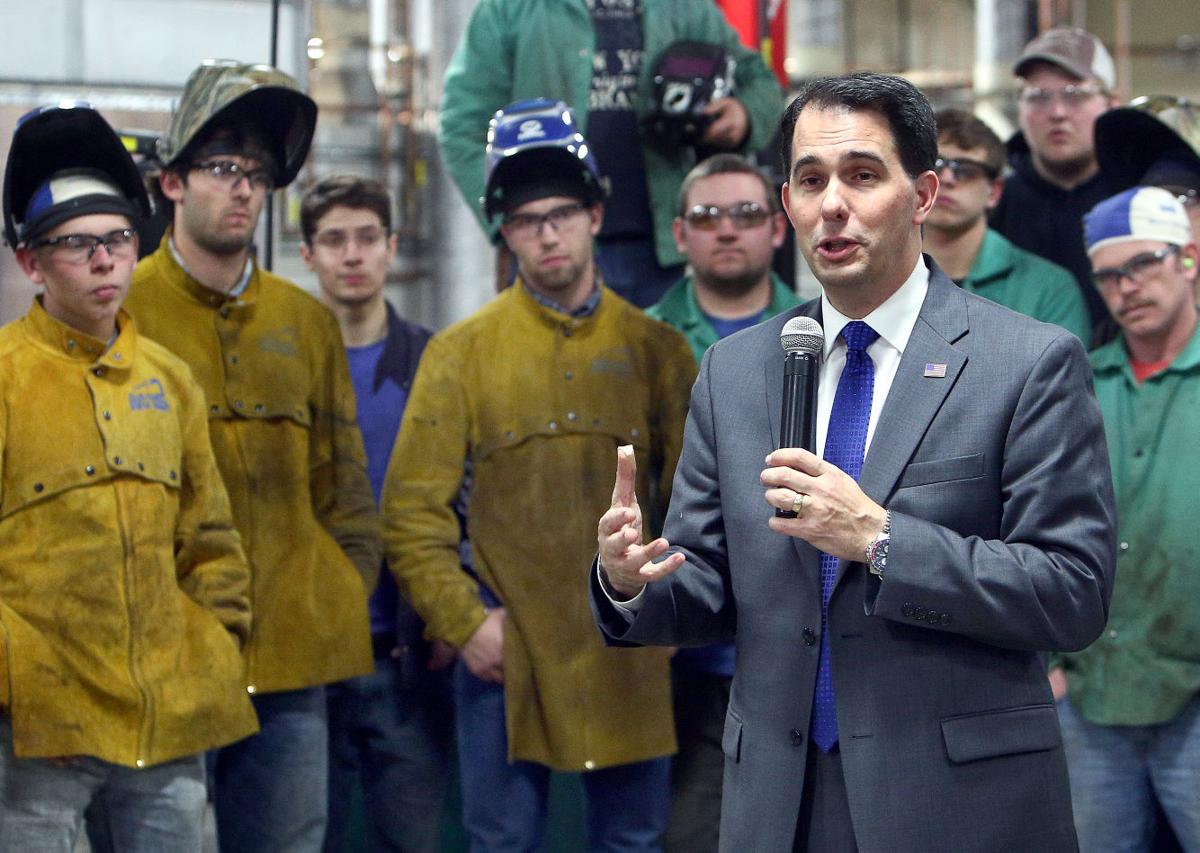 Wisconsin's economic growth has continued to lag its neighbors and the nation in the five years since the passage of Act 10. But property taxes have flat-lined and unemployment is at its lowest level in 15 years.
The collective bargaining law may have played some small role in those outcomes. But drawing definitive conclusions about the impact of Act 10 on the economy is a challenge.
On the one hand, more than 350,000 public employees had to pay more for pension and health insurance premiums. That left far less money in the pockets of teachers and local and state government workers to spend on goods and services or to invest.
UW-Madison economist Steven Deller, for example, said at the time that he and his wife, also a university employee, saw about an $800 per month reduction in take-home pay, which led them to cancel weekly cleaning and lawn care services.
On the other hand, forcing public workers to increase those contributions helped Republicans cut corporate and personal income taxes by more than $3 billion and keep a lid on property taxes as the economy improved. Walker also used Act 10 to justify cuts to schools and municipalities, but didn't impose layoffs or furloughs as did other states facing budget deficits.
Between June 2011 and June 2015 the state added 133,100 private-sector jobs, a 5.7 percent increase. The national average over that period was 9.3 percent. If Wisconsin had grown jobs at the same rate it would have added 216,000 jobs.
Walker had promised to help create 250,000 jobs in his first term.
Deller had projected that more than 21,000 jobs would be lost as a result of Act 10 due to reducing the spending power of public workers, but he hasn't done a follow-up study.
Wisconsin Taxpayers Alliance president Todd Berry noted that in 2011 the state was facing a roughly $3 billion budget deficit and the money was going to have to come from somewhere. In addition to layoffs or furloughs, the alternative could have been higher taxes, which would have taken money out of the economy through different pockets.
Timeline: Scott Walker's 2011 battle over union rights
New Republican Gov. Scott Walker was barely a month into his first term when he unleashed a political firestorm in Wisconsin in February 2011. He said he planned to fix a state budget deficit by forcing higher benefit costs onto public workers and eliminating nearly all of their collective bargaining rights. Soon, an unprecedented fury rained down on the Capitol and lasted for about a month. Here's a look at what that time was like.