Gene Purcell, a state public broadcasting leader, died Saturday as the result of a motorcycle crash. He was 61.
"He was smart and kind and selfless. And he loved deeply," said Purcell's wife, Ruth Purcell. "He was passionate about broadcasting, about his family, about his interests."
Ruth said she hasn't asked to learn a lot about the crash.
"I'm just not ready really to face that yet," she said, noting that the police involved in the crash team are going to talk to her later this month.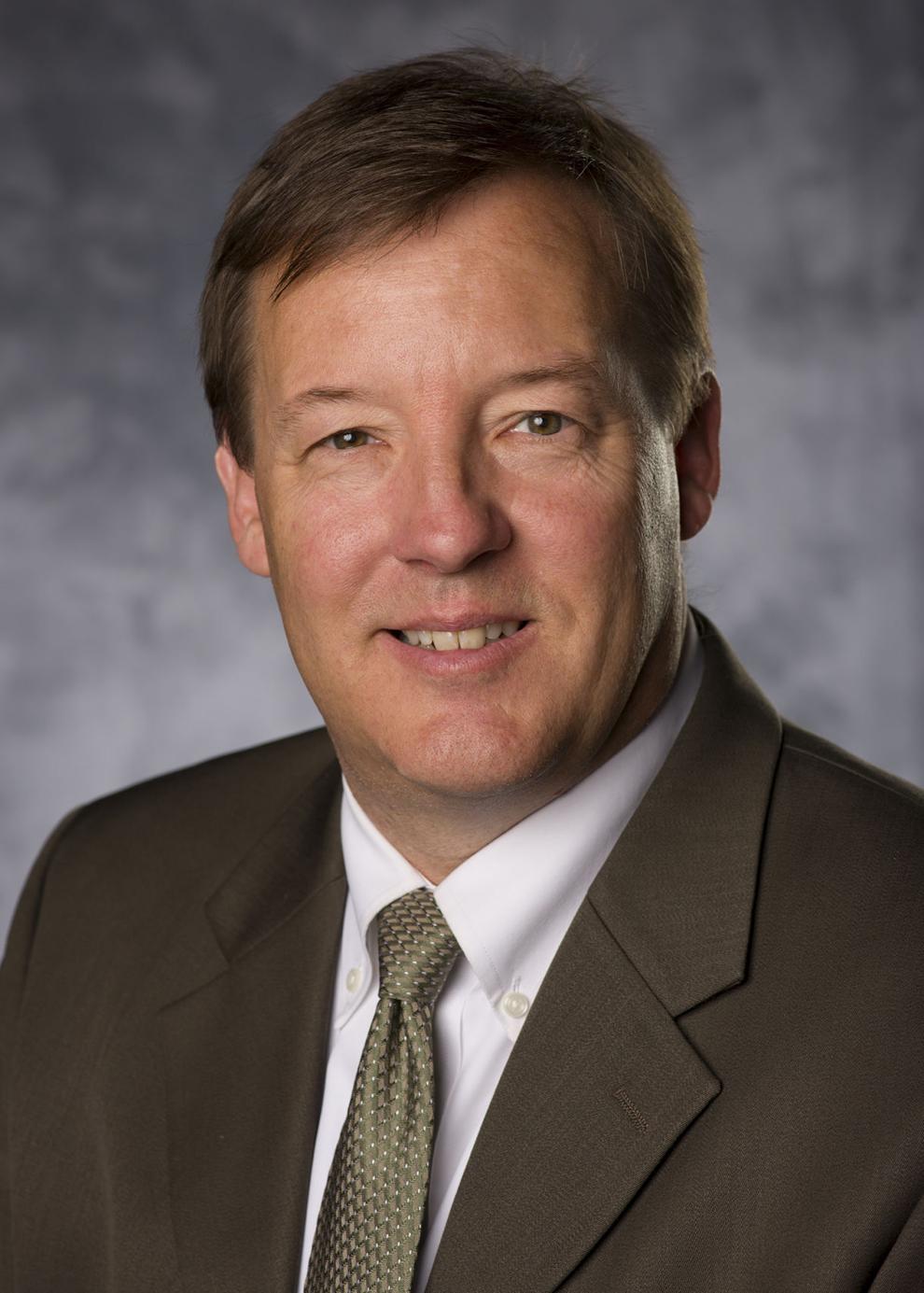 In August 2018, Purcell became director of Wisconsin Public Media, which is the parent organization of Wisconsin Public Radio and Wisconsin Public Television, now called PBS Wisconsin.
Purcell steered Wisconsin Public Media's administrative transition to UW-Madison from UW-Extension and led the state's public media organizations through the pandemic, ensuring uninterrupted service and expanded educational resources for students, educators and families, said Erik Ernst of PBS Wisconsin.
Before that, Purcell was executive director of The Wisconsin Educational Communications Board for about a decade. The agency, in partnership with the UW Board of Regents, oversees most public radio and television stations in the state.
"Any service that the state provides that attracts nearly a million users every single week has value," Purcell said in a Sunday morning show on WKOW-TV in 2015, when, under then-Gov. Scott Walker, Purcell's agency faced a budget cut of about 13%.
Purcell held leadership roles in the National Educational Telecommunications Association, Wisconsin Broadcasters Association and the University Licensee Association, and had recently been named board chair of the Wisconsin Center for Investigative Journalism.
Ruth, who runs her own marketing and media relations company, Purcell Communications, said that as a broadcaster, her husband wanted to make sure that all people could access accurate information "especially in a time where people can choose what they want to believe."
UW-Madison Chancellor Rebecca Blank noted Purcell's passion for his work in a Monday statement.
"He was deeply committed to the Wisconsin Idea that both Wisconsin Public Radio and PBS Wisconsin embody," she said. "He leaves behind him a legacy of excellence in these organizations. More than that, he was just a great person who drew people in. We will miss him."
A love of music
Before moving to Madison in 2006, Purcell, a UW-La Crosse graduate, served as regional manager for Wisconsin Public Radio in La Crosse. A story in the La Crosse Tribune detailed the couple's massive collection of jazz, rock, blues, funk and folk music.
At the time, they had 3,000 records, a thousand CDs, and another thousand 45s. They were also moving their juke box.
"Ninety-five percent of our music has never been on the radio," Purcell said then.
"He's just got an encyclopedic knowledge of rock music," said Reid Magney, a spokesperson for the Wisconsin Elections Commission who met Purcell while working in the La Crosse media market. "Fantastic musical taste, and not just rock, he also knew just a ton about jazz."
Magney worked at the La Crosse Tribune in the early 1990s and often crossed paths with Purcell, who was in charge of coordinating media pools when a big case came across the county circuit court system.
Magney called Purcell "a peach of a guy, and willing to help you out, anytime you needed something," including when Magney installed an in-floor heating system for his house one weekend.
Magney and his wife, Janine Melrose, were part of a group of La Crosse expats with media jobs in Madison who gathered together at the Union Terrace or Le Tigre Lounge on Midvale Boulevard on Madison's West Side.
"Gene loved that place," Magney said.
Another longtime friend of Purcell, Terry Bell, said he never saw Purcell lose his composure "or be anything but kind. And I think that's what people appreciate most about him."
A gift to strangers
Purcell was an organ donor, and Ruth said it was immediately determined that his kidneys would go to two people.
"Even though he was 61," she said, "he was so healthy and strong that the organ procurement people believed that between his skin and bones and everything else, he was going to help more than a thousand people."
Knowing that, Ruth said, makes the loss of her husband easier, because it's consistent with who he was — "the kind of person that was giving and cared about others."
Ruth is planning a celebration of Purcell's life later this month.