It's almost over. Whether 2017 was a year you'll cherish or one you wish you could forget depends, of course, on your perspective (and maybe your politics).
Let's start with something most of us can agree on: That Rumor is sure a good dog. The friendly German shepherd from Edgerton delighted fans of all ages when she won Best in Show at the prestigious Westminster Dog Show in February.
And while they still have one more test this Saturday, the football Badgers almost got us to the College Football Playoff.
We've hooked — but haven't yet landed — a $10 billion liquid-crystal display plant, thanks to a record $3 billion-plus in taxpayer subsidies. Not everyone loves the plan.
The year brought tragedies, too: Five workers killed in a devastating plant explosion in Cambria, and families lost 11 loved ones to homicides in Madison, tied for the most in a year.
Here's a look back at the top local stories of the year.
January
Jan. 1: After declaring the Green Bay Packers could "run the table," quarterback Aaron Rodgers leads the team to a sixth straight victory, clinching the NFC North title with a 31-24 win over the Detroit Lions.
Jan. 2: The University of Wisconsin football team defeats Western Michigan 24-16 in the Cotton Bowl after a crushing loss to Penn State in the Big Ten Conference Championship the month before. It is the Badgers' first major-bowl win since winning the Rose Bowl to end the 1999 season.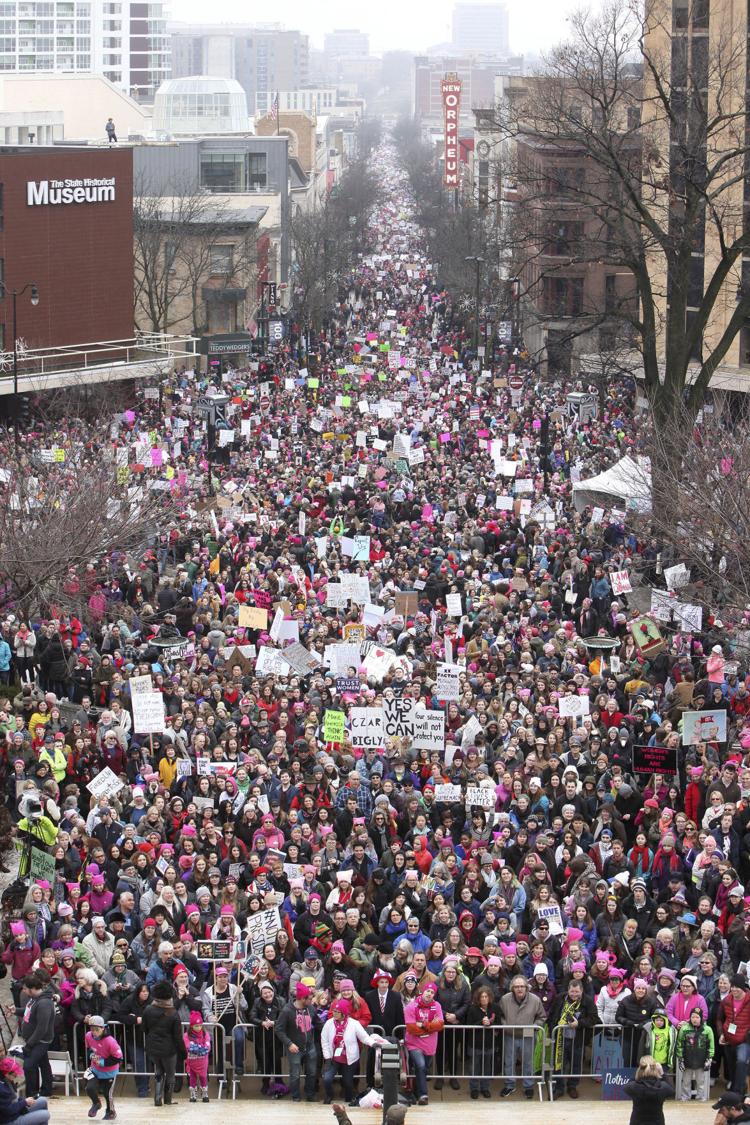 Jan. 21: An estimated 75,000 to 100,000 people march on the state Capitol a day after President Donald Trump's inauguration as part of the Women's March on Madison. The demonstration coincided with "sister marches" across the nation.
Jan. 23: A group of current and former inmates at Wisconsin's youth prison file a federal lawsuit alleging their constitutional rights have been violated. The lawsuit is the first of several from inmates at the troubled Lincoln Hills School for Boys and Copper Lake School for Girls in Irma.
February
Feb. 6: Ralph Armstrong settles for $1.75 million from the state, Dane County and city of Madison after serving more than 25 years in prison for the conviction, which was overturned in 2005, of the murder and rape of a UW-Madison student in 1980.
Feb. 12: A speeding car jumps the median of a Madison highway and lands on a vehicle, killing Kirk U'Ren. His wife, Jennifer Steiner, dies from injuries two weeks later, orphaning the Cottage Grove couple's 1-year-old twins. Brandon Ballweg, the driver, is sentenced in September to 15 years in prison.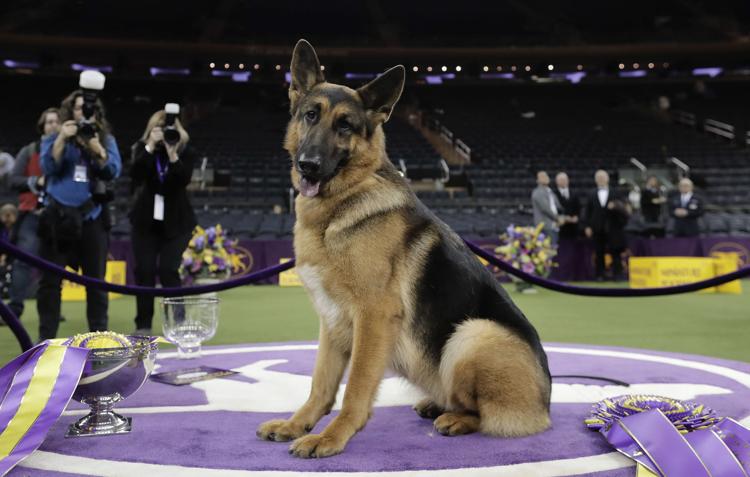 Feb. 14: Rumor, a German shepherd from rural Edgerton, becomes America's top dog after winning Best in Show at the Westminster Dog Show.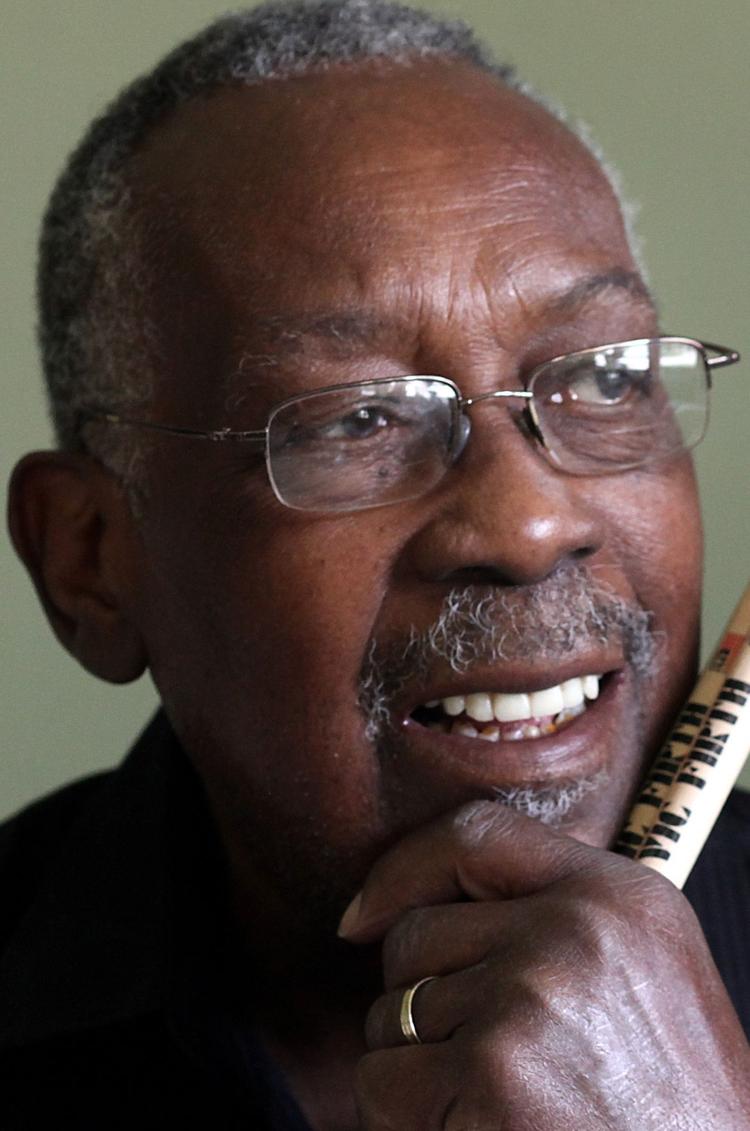 Feb. 18: Longtime Madison resident Clyde Stubblefield, the famed "Funky Drummer" for James Brown's band and one of music's most sampled drummers, dies of kidney disease at 73.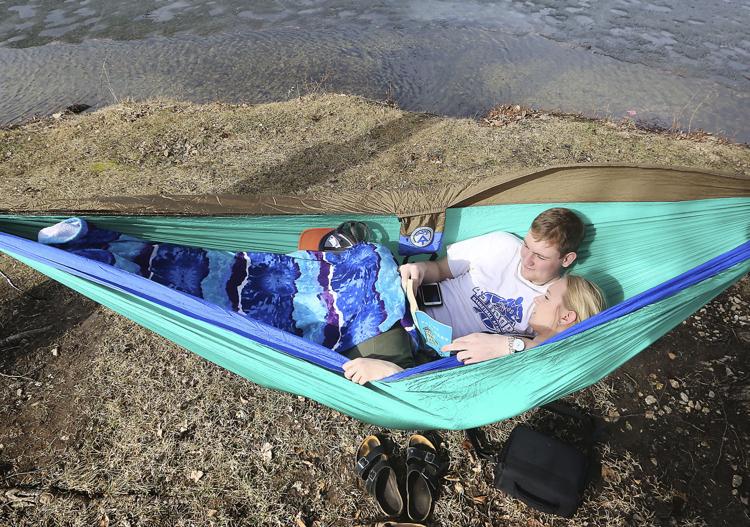 Feb. 22: Peaking at 68 degrees, the day marks the warmest temperature ever recorded in Madison during the winter months of December, January and February while capping five days of record-setting temperatures.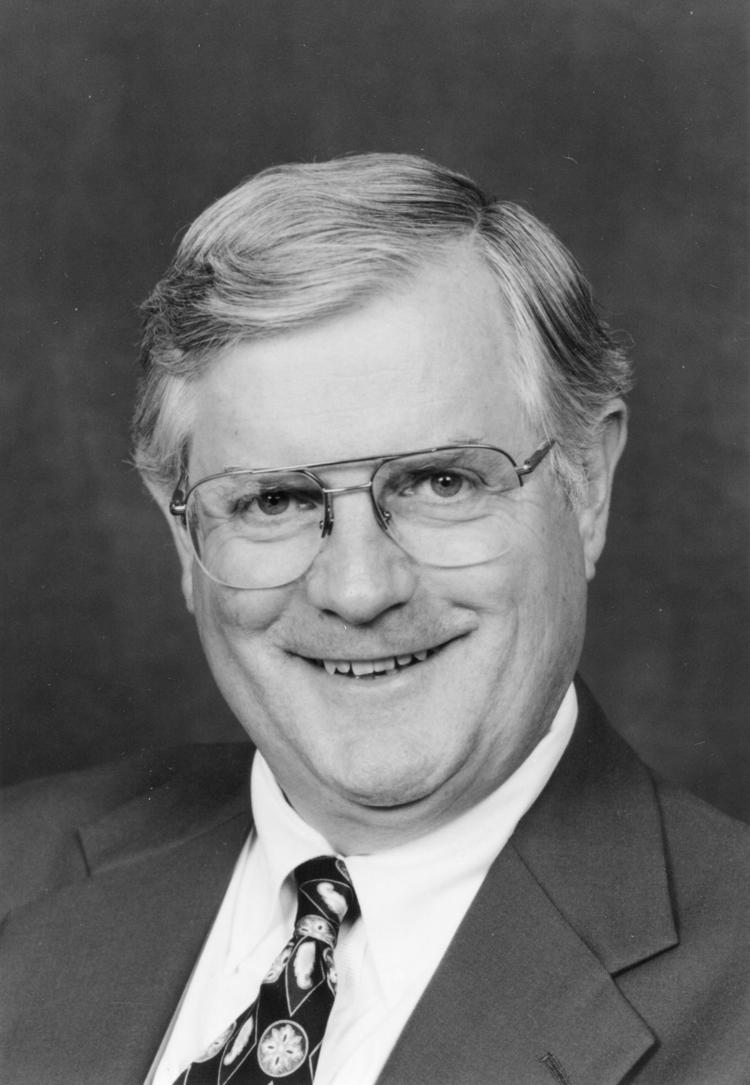 Feb. 22: Ed Garvey, a lawyer who led NFL players through two strikes and started the Fighting Bob Fest, dies of Parkinson's disease at 76.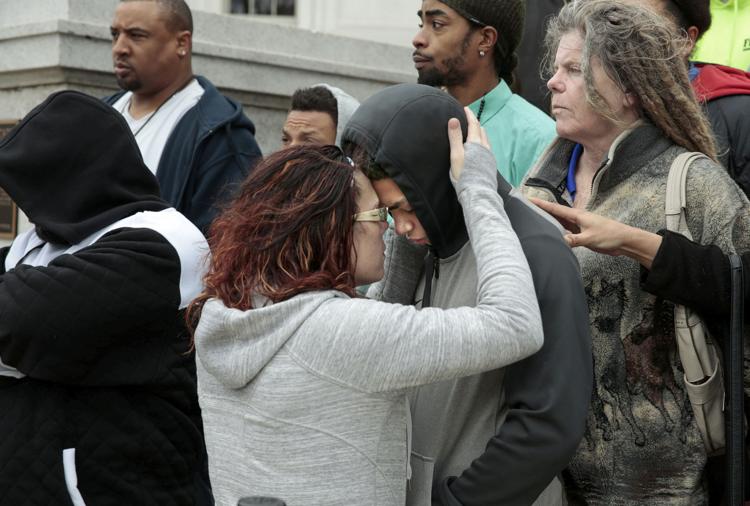 Feb. 23: The city of Madison's insurer settles a federal civil rights lawsuit with the family of Tony Robinson -- a black teenager fatally shot by police officer Matt Kenny in 2015 -- for $3.35 million, the largest settlement in state history for a police shooting.
March
March 1: David Edwards, 31, dies after being shot in his car at an East Side gas station. Police have yet to apprehend a suspect in Madison's first homicide of the year.
March 7: The Wisconsin Supreme Court rules in a 5-2 decision that Madison's Metro Transit cannot prohibit users from taking firearms aboard the city-owned buses.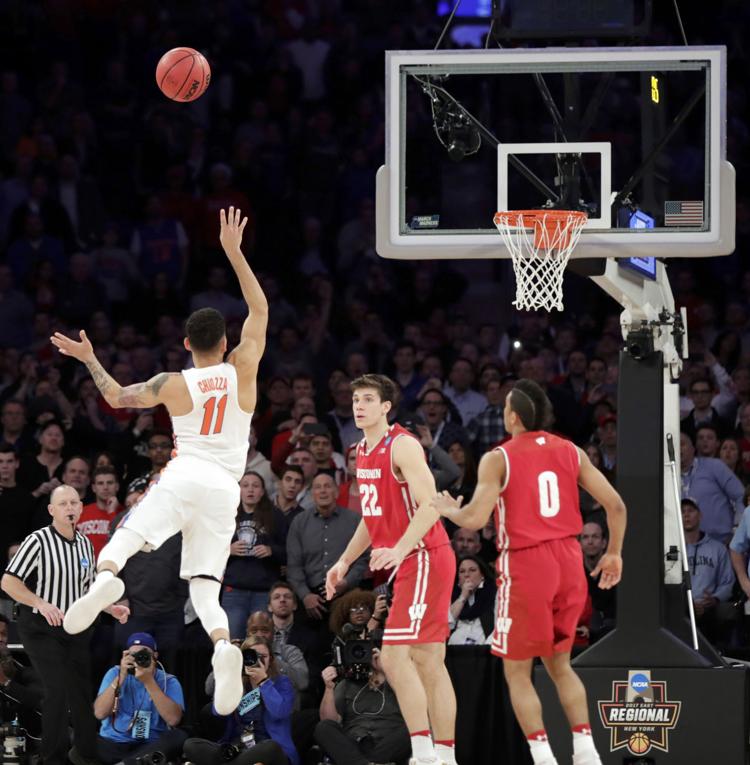 March 24: With a last-second shot, the University of Florida beats the University of Wisconsin men's basketball team in overtime during a Sweet 16 match up of the NCAA's men's basketball tournament.
March 27: After a night out celebrating his birthday, Andrew Nesbitt, 46, is found stabbed to death in his Downtown apartment. In October, a jury finds Darrick Anderson guilty of first-degree intentional homicide.
April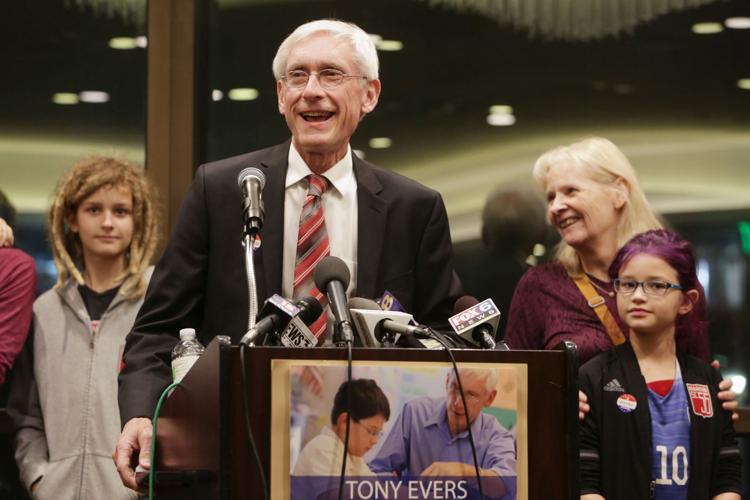 April 4: By a wide margin, state schools superintendent Tony Evers defeats Lowell Holtz in the 2017 spring election to lead the state's Department of Public Instruction for his third term. Evers is currently vying to be the Democratic nominee to challenge Gov. Scott Walker in 2018.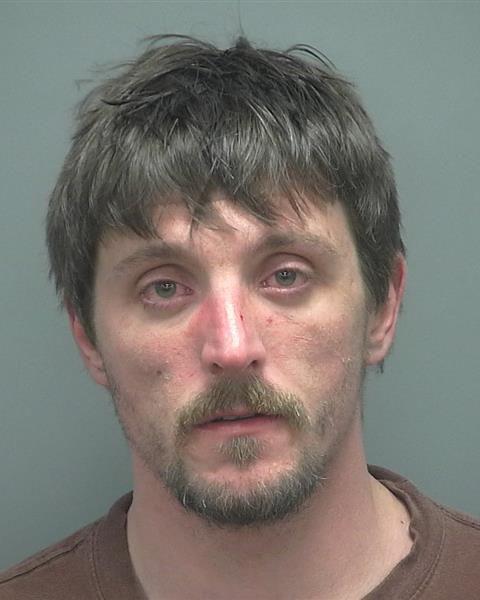 April 4: Janesville felon Joseph Jakubowski steals 18 firearms from Armageddon Supplies and sends anti-government manifesto to White House, setting off a national manhunt. He is captured 10 days later and sentenced in December to 14 years in federal prison.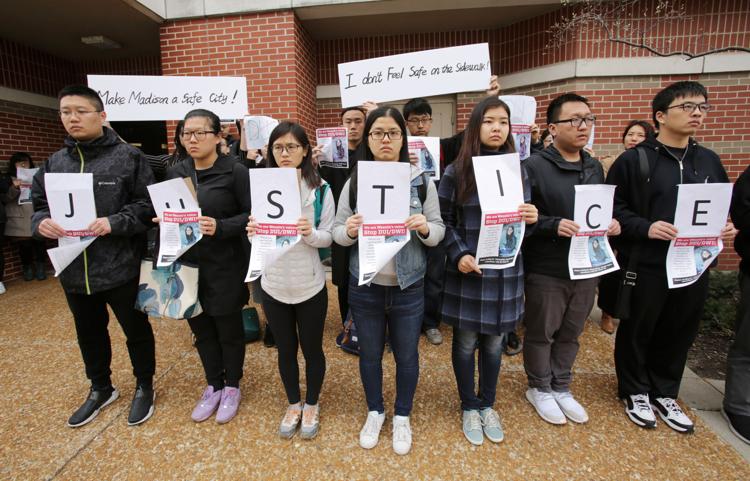 April 15: Wenxin Huai, a UW-Madison graduate student from China, is killed after an intoxicated Kong Vang strikes her with his vehicle. Vang pleads no contest to a homicide by intoxicated driving charge in December.
April 28: Black Hawk Middle School principal Kenya Walker resigns amid a financial review of the mishandling of funds at the school.
April 28: Agnes Bram, 82, is found dead in her Middleton home. Jack Hamann is charged with allegedly killing Bram, his landlady, and enters an insanity plea in November.
May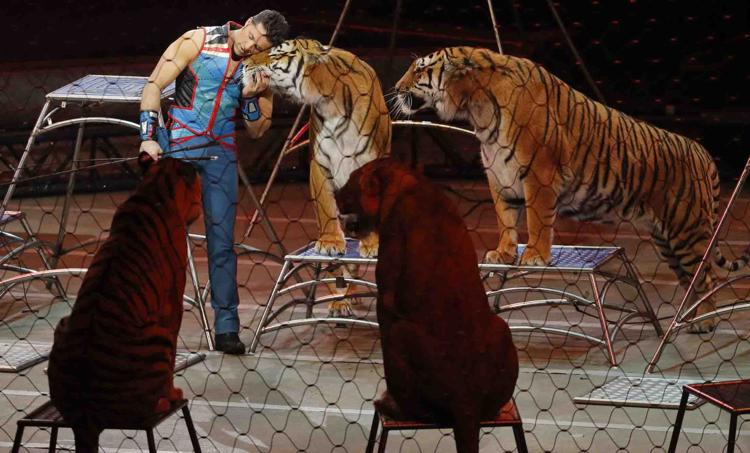 May 21: The curtain closes for good during the last performance of the Ringling Bros. and Barnum & Bailey Circus in New York. The Ringling Bros. got their start in Baraboo in 1884.
May 30: Michael Meaderds, 33, is shot and killed during a home invasion at his North Side apartment. Four men -- Emmanuel Johnson, Steven Johnson, Odum Carter and Devon Davis -- have been arrested and charged in the case.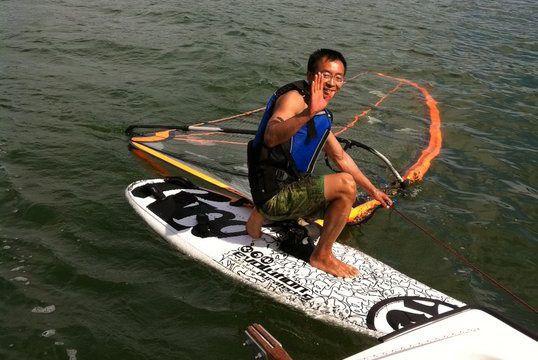 May 31: A boat with UW-Madison's life-saving operation strikes and kills windsurfer Yu Chen, 43, on Lake Mendota.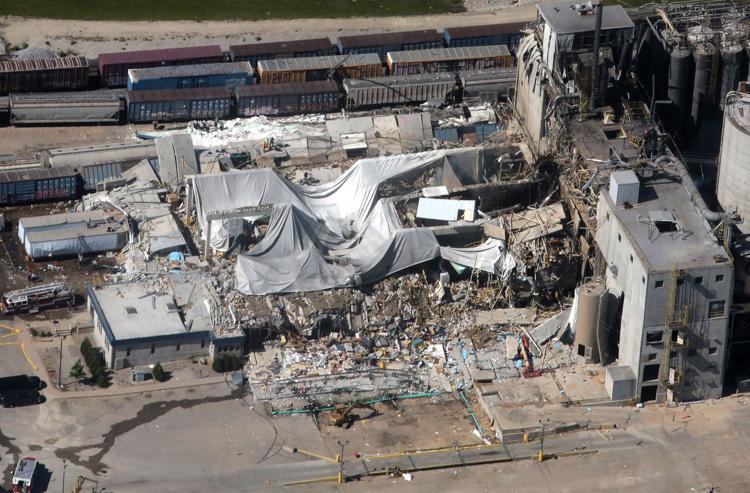 May 31: A massive blast at Didion Milling corn processing plant in Cambria results in the death of five employees, devastating the village of less than 800 people about 40 miles north Madison. Didion is appealing a $1.8 million the U.S. Department of Labor issued to the company in November.
June
June 10: Jameel Easter, 25, is shot and killed in a parking lot on the Far East Side of Madison. No suspects have been identified.
June 19: The U.S. Supreme Court announces it will take up a case challenging Wisconsin's legislative districts that its Democratic challengers say amounts to unconstitutional gerrymandering in favor of Republicans. (UPDATE ON CURRENT STATUS)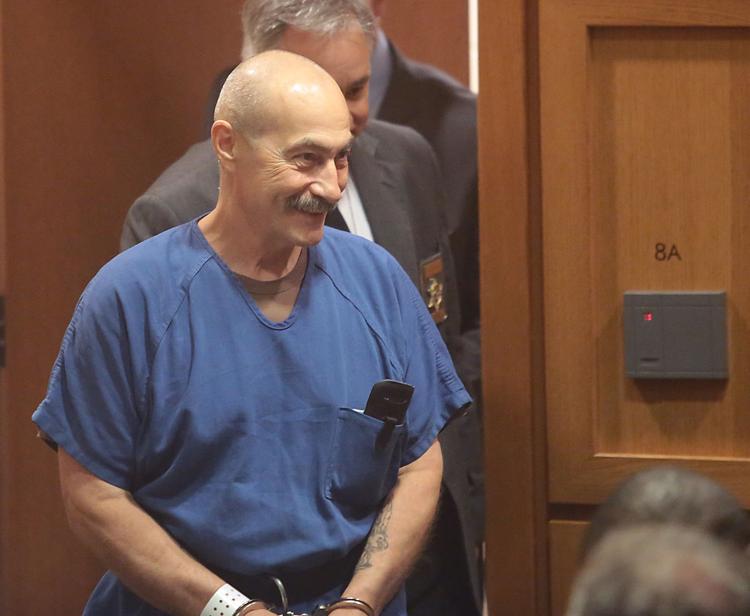 June 23: Richard Beranek goes home after 27 years in prison on a rape conviction of a rural Stoughton woman that was later overturned. Prosecutors are weighing the possibility of a retrial.
June 24: Gerald Moore, 52, is stabbed to death in his South Side apartment. Moore's roommate, Ronald Redeaux, is charged with intentional homicide.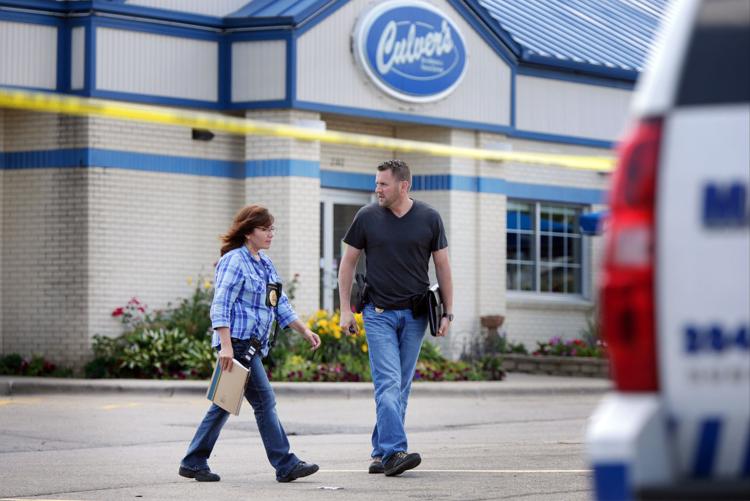 June 27: Armed robbers at a South Side Culver's deny contractor Christ Kneubuehl, 56, medical aid as he suffers an apparent heart attack and dies. Xavier Fleming and Nicholas Ivy are charged with felony murder.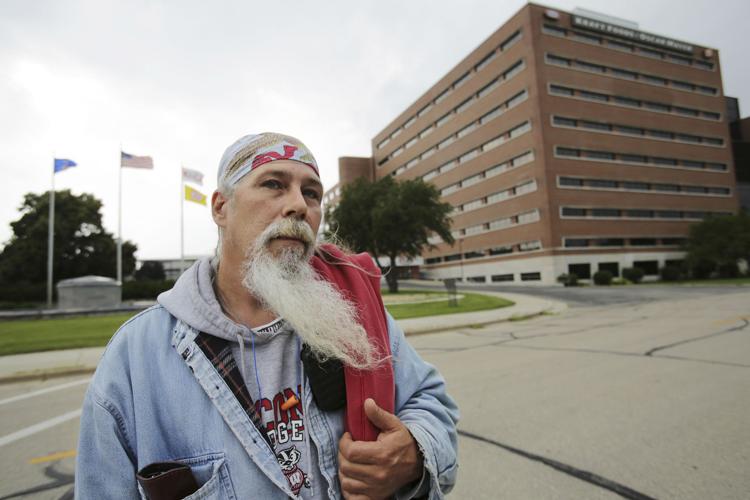 June 29: After almost 100 years in Madison, the East Side Oscar Mayer plant formally ends production. The facility is later purchased by a company that specializes in refurbishing shuttered factories.
July
July 2: Kub Herr, 30, dies after being shot in a North Side apartment by his friend, Ger Lee, following an argument. Lee shots himself and dies two days later.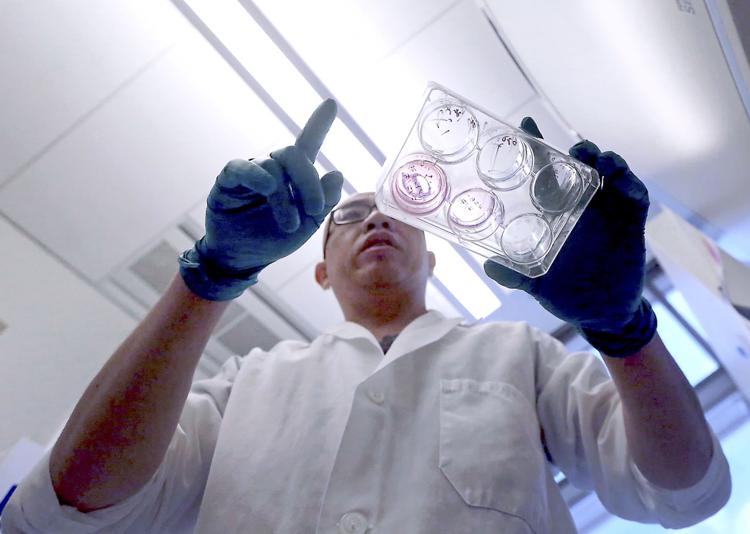 July 10: UW-Madison researchers report they've grown functional human artery cells that helped lab mice survive heart attacks, a step toward one of stem cell science's major goals.
July 13: A jury awards the family of Ashley DiPiazza -- who was fatally shot by police in 2014 while pointing a gun at her head -- $7 million in damages, finding two Madison officers used unreasonable force when the rounds were fired.
July 19: La Crosse-based Kwik Trip announces it is buying PDQ Stores and will convert the stores to the Kwik Trip brand.
July 25: Riccardo Simms, 29, is shot to death while sitting in his car on the Southwest Side. No suspect has been apprehended.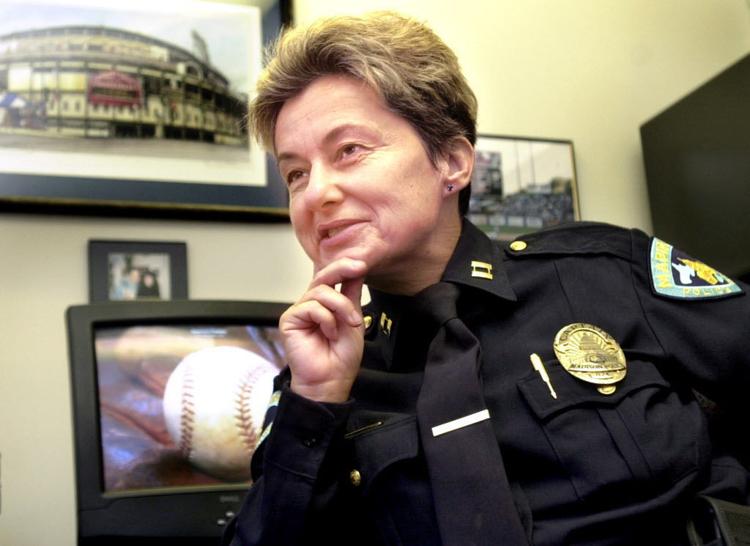 July 27: Retired Madison police Capt. Cheri Maples dies at 64 months after suffering life-threatening injuries from striking a van on her bicycle.
July 28: Ciara Philumalee, 24, is killed and a man injured in a North Side shooting. Four people -- Jennifer Lovick, Donald Davis Jr., Nicole Marco, and Korey Johnson -- have been charged in taking a part in the shooting.
August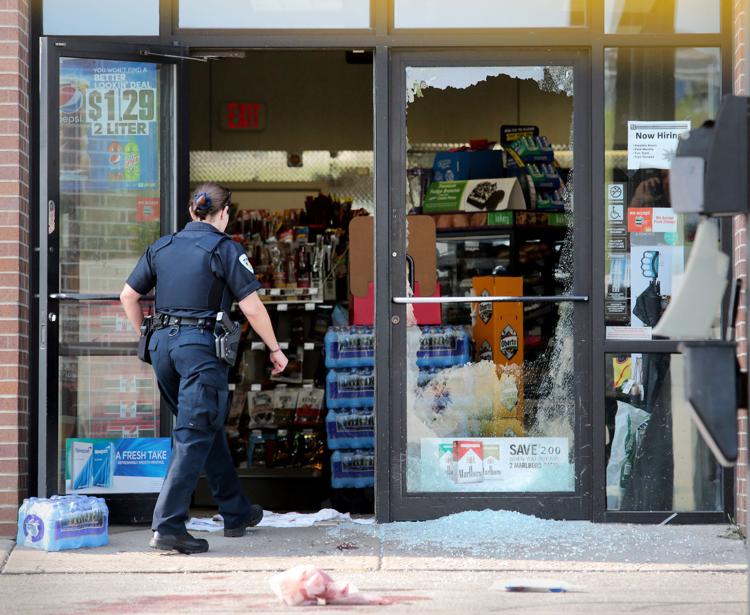 Aug. 2: Kendrith Young, 33, is killed in a shooting outside a 7-Eleven convenience store on the South Side while another man is injured. In December, Curtis Langlois is sentenced to life in prison for the murder. Dametrius Reeves also faces homicide charges.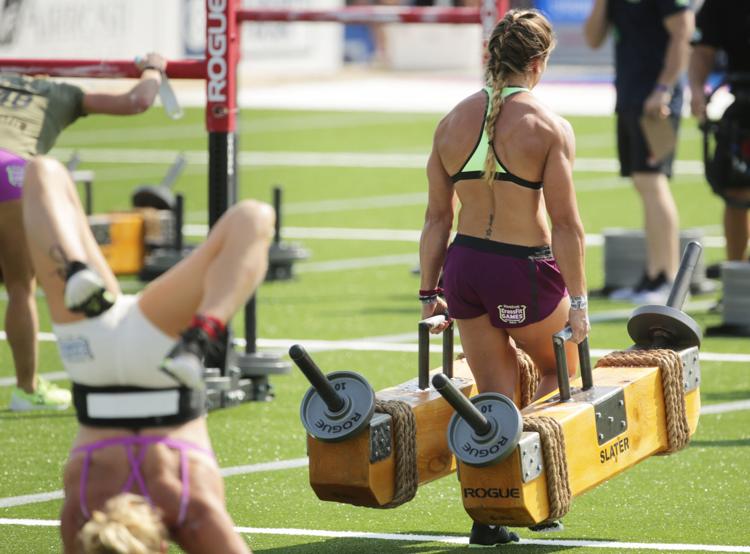 Aug. 3: Some of the fittest athletes in the world descend on Madison to compete in the four-day CrossFit Games.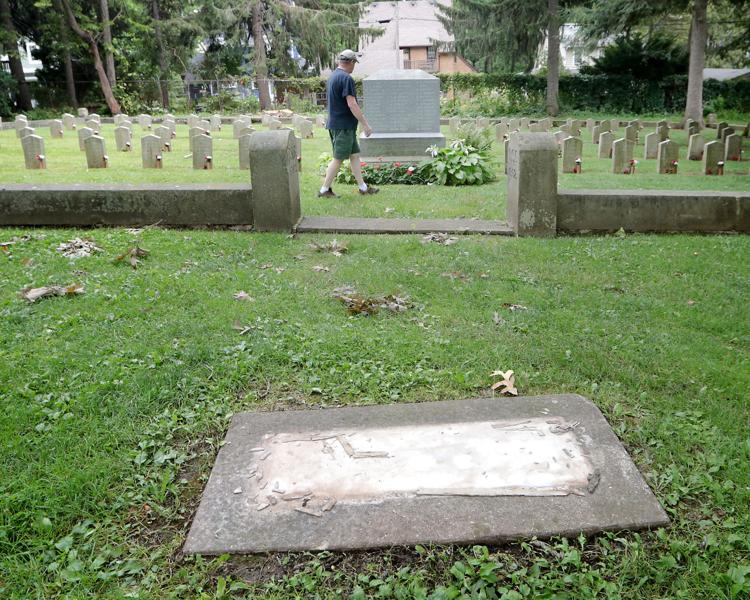 Aug. 17: In the wake of deadly violence at a white supremacist rally in Virginia, Madison Mayor Paul Soglin orders the removal of a Confederate monument in the city-owned Forest Hill Cemetery.
Aug. 26: Nathan Priewe, 28, dies after police say he got into a fight with Cody Bauer at a Deerfield tavern. Bauer is charged with felony murder.
Aug. 28: Madison Area Technical College officials announce plans to expand the college's campus in the historically under-served South Side, purchasing land at Park Street and Badger Road to construct a building.
Aug. 29: State Department of Natural Resources Secretary Cathy Stepp is leaving the agency after six years to join the federal Environmental Protection Agency.
September
Sept. 7: Rep. Peter Barca, D-Kenosha, announces he's stepping down as minority leader in the state Assembly. Rep Gordon Hintz, D-Oshkosh, is selected to replace Barca.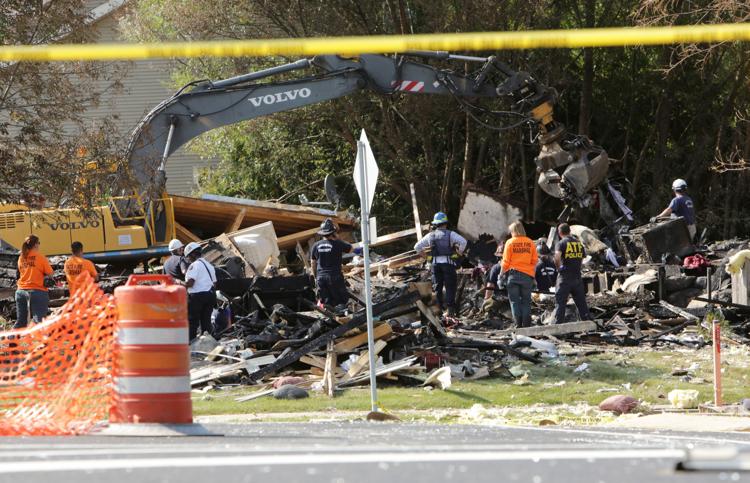 Sept. 13: An explosion destroys a home on the Southwest Side. Homeowner Steven Pirus is arrested days later for allegedly causing the explosion to cover up murdering his wife, Lee Anne Pirus. The death marks the 11th homicide of the year, surpassing a previous high of 10 set in 2008.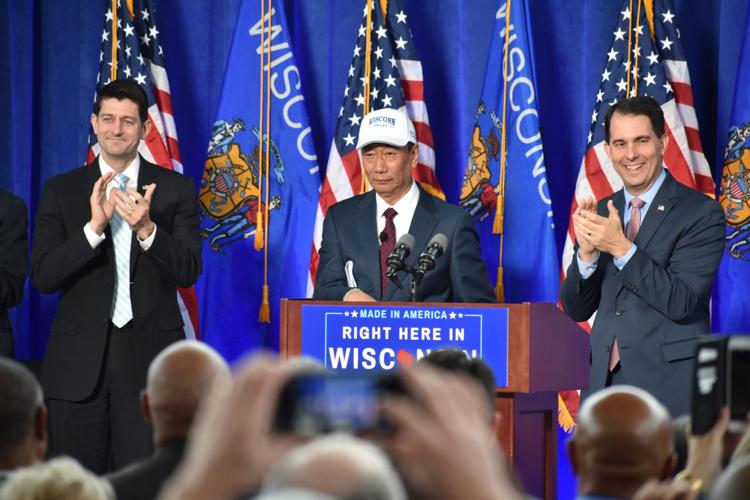 Sept. 14: The state Assembly approves a $3 billion incentive package -- the largest in state history -- to aid electronics maker Foxconn in building a $10 billion facility in southeastern Wisconsin that could employ up to 13,000 people. The deal, championed by state Republicans as an economic driver but criticized by Democrats as a corporate giveaway, is later signed by Gov. Scott Walker.
Sept. 21: Gov. Scott Walker signs the long-delayed 2017-19 state budget. The $76 billion plan, which should have been completed July 1, increases K-12 funding, continues a University of Wisconsin tuition freeze and cuts property taxes for typical home. Opponents criticize a lack of long-term road funding and tax cuts that primarily benefit the wealthy.
October
Oct. 6: The University of Wisconsin's Board of Regents adopts a policy that establishes mandatory punishments for students who repeatedly engage in violent or disruptive protests on campuses.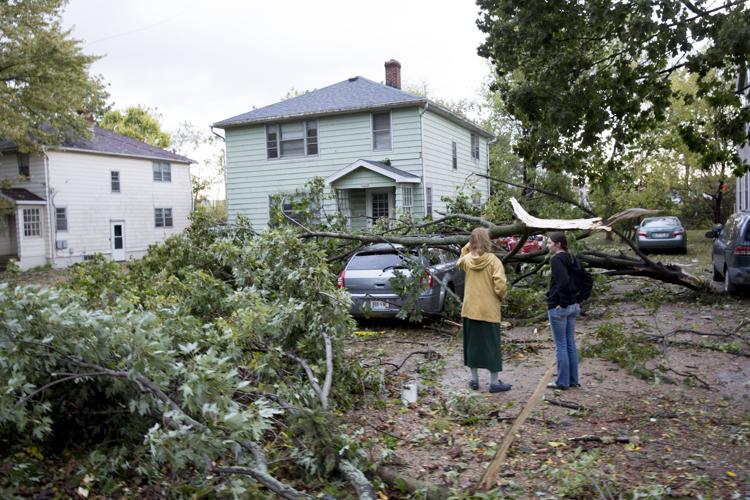 Oct 7: A rare late-season tornado touches down on the city's East Side, felling trees and damaging property but causing no injuries.
Oct. 12: Madison drug trial analysis Covance is set to begin first human trial on vaccine design specially for leprosy.
Oct. 15: Rodgers breaks the collarbone on his throwing arm after taking a hit from Minnesota Vikings linebacker Anthony Barr during a Packers loss in Minneapolis, putting the star quarterback out for weeks.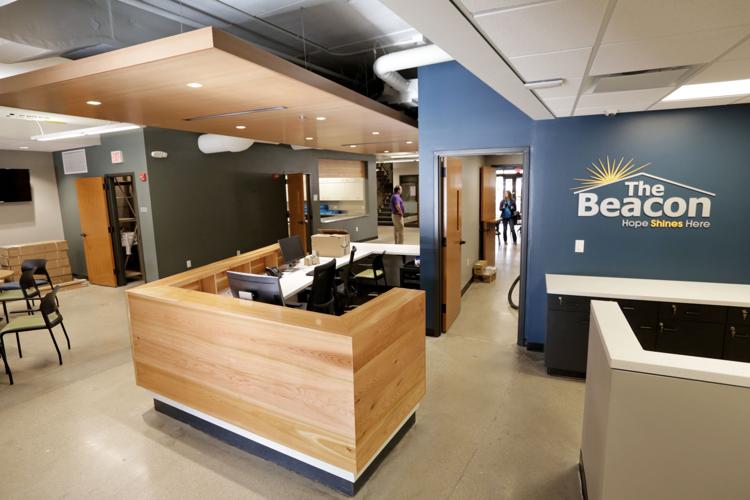 Oct. 16: The Beacon, a long-sought resource center for the homeless, opens. The joint project provides laundry facilities, meals and social service meeting space to serve homeless families and individuals.
November
Nov. 5: Walker announces he is running for a third term as governor.
Nov. 7: Becoming the 28th state to do so, the Wisconsin Senate votes to request an unprecedented national convention to allow for amending the Constitution "for the limited purpose of requiring the federal government to operate under a balanced budget." Thirty-four states need to be in favor to hold the convention.
Nov. 8: Exact Sciences Corp., maker of colorectral cancer screening test Cologuard, announces it will build a second processing laboratory at the former Spectrum Brands property on the Southwest Side over a location in Fitchburg.
Nov. 8: Congressman Mark Pocan, D-Black Earth, undergoes triple bypass heart surgery to preempt an unspecified "cardiac issue."
Nov. 9: The Board of Regents votes to have Wisconsin's two-year UW Colleges become branch campuses of nearby four-year universities by the start of the 2018 school year.
Nov. 14: Nancy Zieman, host and co-producer of public television show "Sewing With Nancy," dies at 64 in her Beaver Dam home after a long fight with cancer.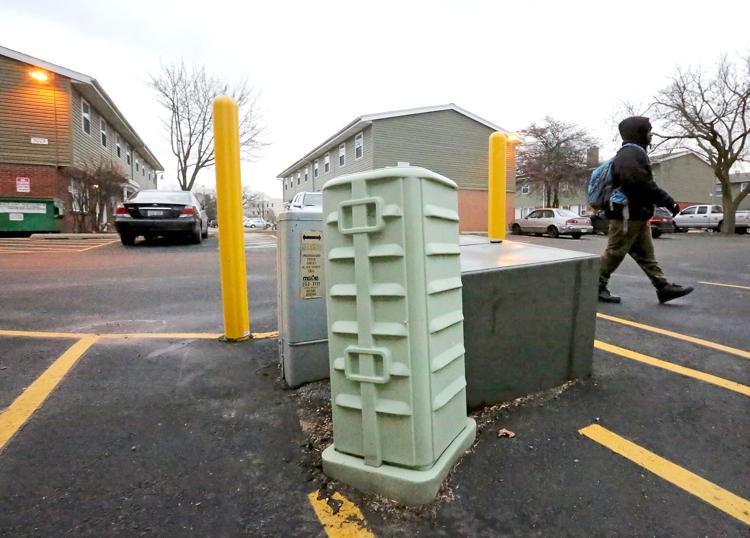 Nov. 20: Madison terminates a $512,000 contract with local company ResTech Services that was in charge of a troubled pilot program to deliver low-cost internet to low-income neighborhoods.
Nov. 20: The Dane County Board adopts a 2018 budget that includes $76 million for a massive capital overhaul of the jail system's facilities.
Nov. 27: Ted Bruno allegedly stabs his roommate, 46-year-old Kim Gaida, to death, but he says Gaida stabbed him first in their Stoughton home. Bruno is charged with first-degree intentional homicide.
December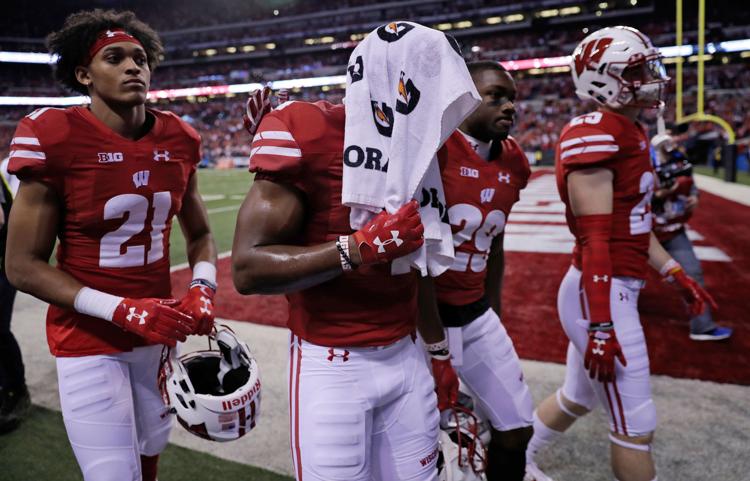 Dec. 2: The Badgers' College Football Playoff hopes are crushed as the team falls to Ohio State 21-27 in the Big Ten Conference Championship. The only loss on the season drops the Badgers out of playoff contention and sends them to the Orange Bowl on Dec. 30.
Dec. 6: The state Department of Justice recommends disciplinary action, but no criminal charges, against several members of the disbanded Government Accountability Board and others after documents about a now-shuttered investigation into Walker's 2012 recall election are leaked.
Dec. 11: Walker signs a bill lifting a moratorium on gold and silver mining in hopes of boosting northern Wisconsin's regional economy. The moratorium was put in place in 1998 over environmental concerns.
Dec. 21: The future of Madison's Air National Guard base is bolstered with the announcement that it will become home to a squadron of F-35 fighter jets.