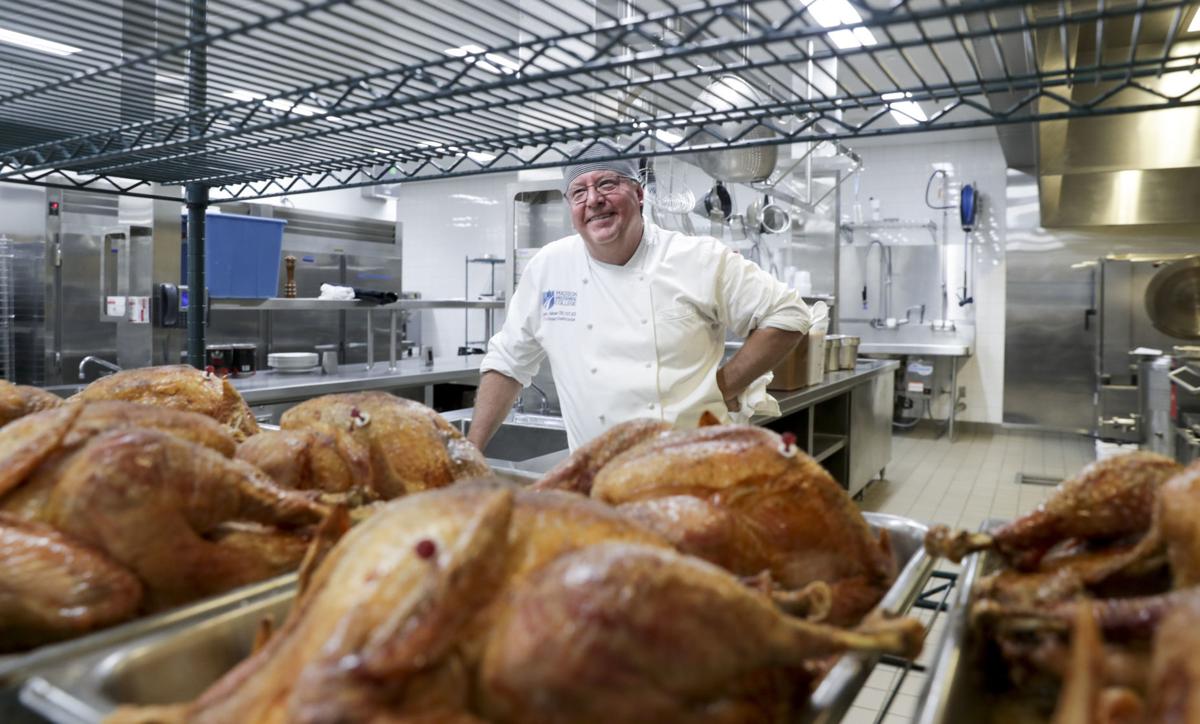 Thanksgiving in America is known for turkey, stuffing and football. But the holiday also has its own distinct fingerprint when it comes to electricity use.
On a typical weekday, electricity use peaks twice: once in the morning as people get to work and school and again around 7 p.m. when they get home, turn on the television and cook dinner.
Weekend use is generally lower and the peaks come later in the day.
Not surprisingly, Thanksgiving Day looks more like a weekend. Overall demand is much lower, and the major peak comes around noon as people prepare their feasts. Even with all the football games and reruns of "A Christmas Story," the evening peak is barely a blip compared to a normal Thursday.
"Usage tends to be very consistent throughout the day," said Annemarie Newman, a spokeswoman for Alliant Energy. "Businesses are closed — that drops total demand for energy."
"The other thing we don't see is the 4 to 7 p.m. residential peak."
Black Friday's load resembles an average weekday but with much lower overall demand.
Electricity use varies year to year based on temperature, especially in southern states where electricity is more often the primary source of heat.
As for the cost of that electricity, Alliant Energy estimates its customers can cook a 16-pound turkey with gravy, mashed potatoes, green bean casserole, dinner rolls and pumpkin pie all for about $1.38.
With natural gas appliances, the cost is just 37 cents, according to Alliant.
Whenever possible, the Madison-based utility suggests using a microwave oven, which uses about half the electricity as a conventional oven.
According to the U.S. Energy Information Administration electricity is the most common heat source in U.S. kitchens, especially in the south. Natural gas is more common in kitchens in the northeast and west.
Although electricity is the most expensive heat source, households with electric stoves and ovens tend to spend slightly less money on cooking energy, averaging about $31 in 2015, the last year for which data are available.
Get local news delivered to your inbox!
Subscribe to our Daily Headlines newsletter.