They followed him home and beat him in the street.
They showed up at his house, cracked him on the head with the butt of a gun and told him he was conspiring against the Venezuelan government.
When men with guns riding government motorcycles kept showing up at his home in Cabudare, Venezuela, looking for medicine meant for anti-government demonstrators, Carlos Bernal knew it was time to leave the country.
Last year, 26,403 Venezuelans applied for asylum in the United States, nearly three times the number of any other nationality, according to data from U.S. Citizenship and Immigration Services. And while thousands of Venezuelans flood large cities like Miami, Madison and Wisconsin have seen an increase in the number of Venezuelan asylum seekers.
Bernal, 38, came to Madison from Venezuela seeking asylum in April 2018. He has a degree in electrical engineering and worked for Movilnet, the largest telecommunications company in Venezuela, for nearly 10 years. In 2014, Bernal began participating in peaceful protests against President Nicolás Maduro.
Bernal made signs and marched in the streets of Barquisimeto, a city in the northwestern part of the country, about 225 miles from Caracas. He said the Maduro regime "does not respect the constitution" of Venezuela. At one point, he helped get medicine for his neighbor — a paramedic — to aid protesters injured in the streets of Cabudare, a smaller city just east of Barquisimeto. It wasn't until 2017 that the government began giving him trouble, he said.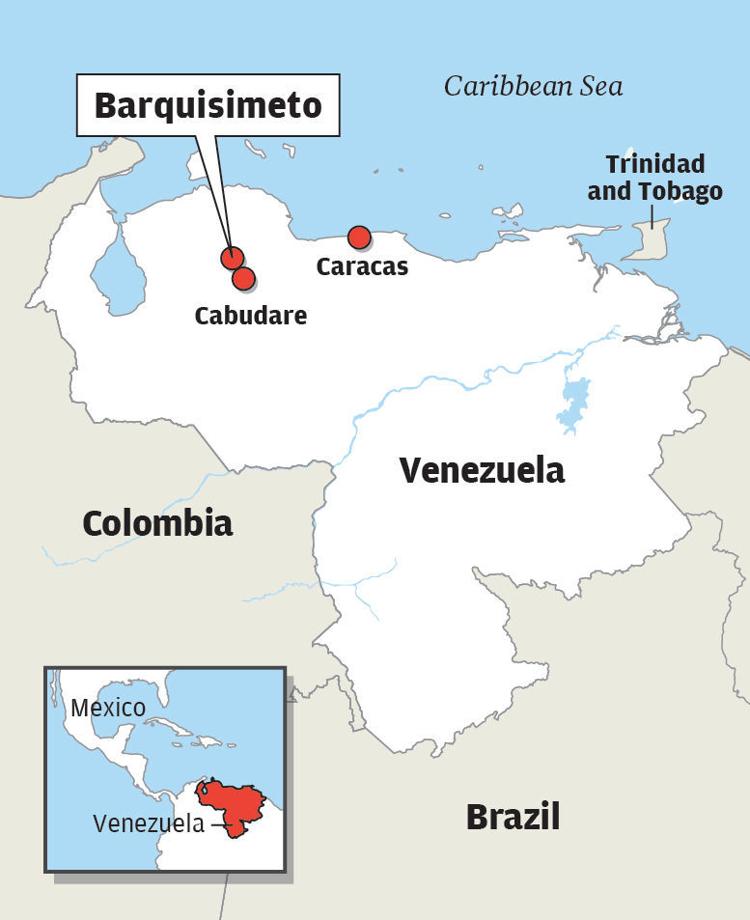 On April 6, 2017, Bernal was chased by men in vans and motorcycles while on his way home from work. When he tried to escape, he crashed into a garbage barrier protesters had made to block off the street.
"When I crashed, they came and hit me," Bernal said. "They took my computer and my phone out of the car."
Just over a month later, two men on a motorcycle showed up at Bernal's house. He said the men pushed him into his house and were looking for medicine, but Bernal had already delivered it to his neighbor. Bernal's mother was home, but she "never knew what happened."
"They hit me there," he said, pointing at a scar made by a gun just below his hairline. "I needed to go to a hospital."
Later that year, Bernal helped pay for his ex-wife and two children, 15 and 8, to move to Canada.
"I had feared for my children," he said. "I did not want my children living in Venezuela in that moment."
After helping pay for his children to leave the country, Bernal didn't have enough money to leave Venezuela himself. The country's currency controls, which require individuals to buy dollars through the state, made it even harder.
Bernal collected $1,200 in Amazon gift cards. He used the funds to buy cell phones, which he then sold for Venezuelan bolivars. This, along with $500 he got from the insurance from his car crash, paid for his ticket to Orlando, Florida, on April 8, 2018. Eight days later, he was with his cousin Carla Franco in Madison.
"I always told him to come to Madison," Franco said.
Franco was born in Venezuela and lived with Bernal until she was 16. She moved to Spain when Hugo Chavez was president.
"The situation in Venezuela was horrible," Franco said. "The violence, all the things that are happening now."
In Spain, she met her husband, who was born in Madison. They moved here permanently in 2011.
Franco met Luis Dompablo, owner of the Caracas Empanadas food cart, on the Capitol Square in Madison nearly six years ago. She and her husband, Juan Martinez, have worked there ever since.
Dompablo, who has lived and worked in Madison since 1988, opened his second food cart, Caracas Arepas, in April 2018, right as Bernal arrived.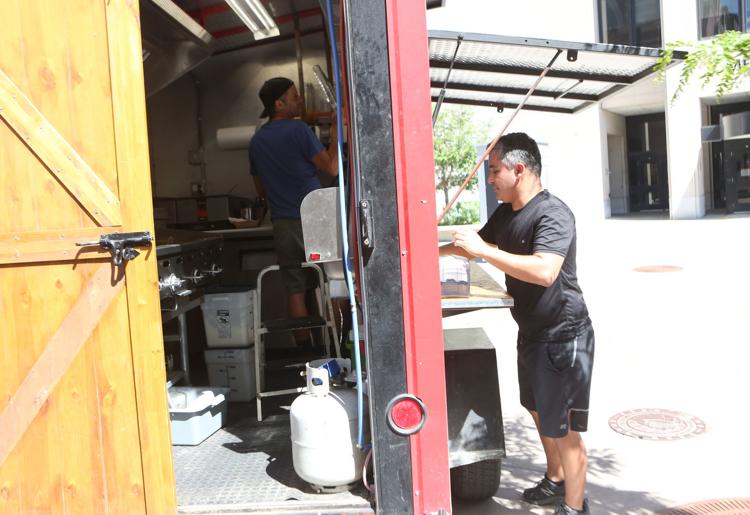 Bernal began his application for asylum through the U.S. Citizenship and Immigration Services on Dec. 6. Just over a month later, he had an interview in Chicago where he told immigration officials about how he was attacked by the Venezuelan government.
On Jan. 28, Bernal was granted asylum. The whole process took 53 days.
"For me, this was very fast. I had luck," he said. "I know some people who have (spent) three years in the U.S. and they are (still) waiting to get an interview."
"They need to eat and pay rent," he added. "They do not know what is going to happen."
Armando Aguilar, Bernal's other cousin who came to Madison at the end of March, said he thinks getting asylum is all about luck.
Aguilar met three Venezuelan families in Orlando who applied for asylum just days apart. Although the families had similar stories, one was granted asylum, one was denied and one has not heard back in six months.
He attributed the difficulties of obtaining asylum to high volume. Since there are more people applying in Florida than in Chicago — where Bernal applied — he said the process is longer and more difficult. 
"Most Venezuelans, when they move here to the states, they go to Florida," Aguilar said. "Basically everyone has a relative or a friend in Florida, so they go there. The public offices where they take the asylum cases are packed full."
Aguilar is planning to apply for asylum soon. Like Bernal, Aguilar participated in anti-government protests, blocking off streets with garbage and burning tires. When neighbors informed on him, men came to his home and fired rubber bullets through the windows. Days later, people broke into his home at night, broke furniture and told him he was going to "disappear." 
"(The police) started shooting into our apartments," Aguilar said. "(They had) guns and rubber bullets and tear gas."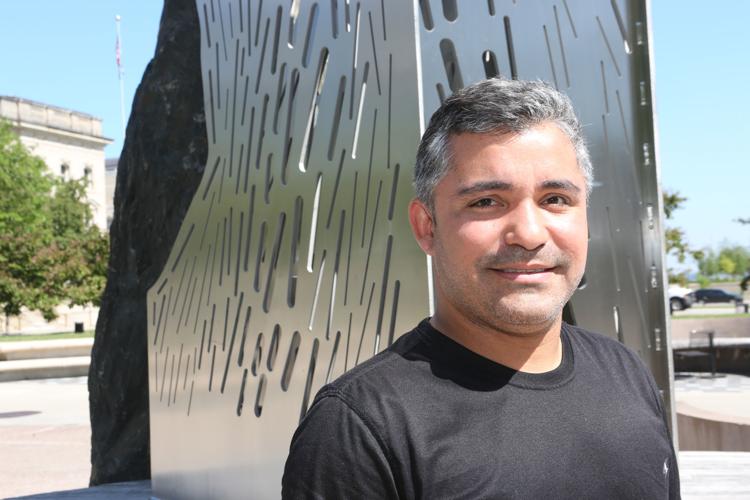 The United Nations estimates 5.3 million Venezuelans will have fled the country by the end of 2019.
Milwaukee-based immigration and deportation defense attorney Theodore Chadwick, who represented Bernal in his asylum case, has noticed this trend in Wisconsin.
Chadwick said the number of Venezuelan asylum cases he has worked on has increased tenfold since 2014. He now has approximately 20 pending or recently approved asylum cases from across the state.
And he said the speed of asylum cases isn't just luck.
Chadwick attributed the expedited asylum cases to a January 2018 Trump administration initiative that prioritizes newer filings.
Since people who have had an asylum case pending for over 180 days can qualify for work authorization in the U.S., Chadwick said the administration believes people are using the process simply to obtain this authorization.
"The Trump administration didn't want people to just fraudulently file for asylum just to get work authorization," Chadwick said. "And so they changed the way that they did interviews, which was to put everyone who already had work authorization — everyone whose case had already been pending for 180 days — they basically moved them to the back of the line."
While this policy has expedited the asylum process for people who applied after 2018, it has made it hard for the thousands of others who have waited years.
"What I tell clients… is the chances are that you will have this case done in probably two months after filing," Chadwick said. "However, if there is any sort of delay and you get put to the back of the line, you are looking at probably at least a three- to four-year wait for an interview."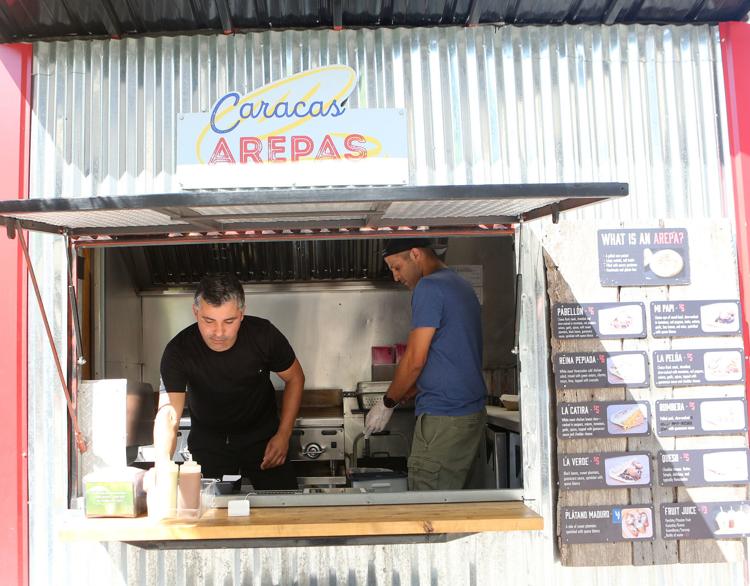 Bernal said his transition from Cabudare to Madison was easy. In addition to having his cousin and her family in the city, Bernal said Madisonians are helpful and welcoming.
Last winter, Bernal was driving downtown when his car slid off the road and into a ditch. Two people pulled over and helped him.
"It was great," he said. "The people are good."
Bernal said he likes Madison because it is small and relatively quiet, just like Cabudare.
"I like Madison so much because it is like my city in Venezuela," he said. "It is just pretty cold here."
He added, however, that he misses his kids, Miguel, 15, and Ana, 8. They live in Newfoundland, Canada, with Bernal's ex-wife, Maria, and her new boyfriend.
Bernal said that since his children do not yet have residence in Canada, it is not a good idea for them to leave the country. Similarly, Bernal does not have his green card, denoting permanent resident status, and cannot travel to Canada.
Additionally, Bernal's asylum prevents him from returning to Venezuela. His mother, 71, still lives in Barquisimeto. She was one of the millions of Venezuelans affected by the nearly weeklong power outage in the country in March.
"I worry for my mother, my dad and my sisters." he said. "When I get the green card, maybe we can meet in another country."
Bernal plans to apply for his green card next January. U.S. immigration law allows asylees to apply for lawful permanent resident status after they have been physically present in the U.S. for at least one year since being granted asylum. Permanent residents are free to travel outside the U.S. for short periods of time without penalty or risk to green card status.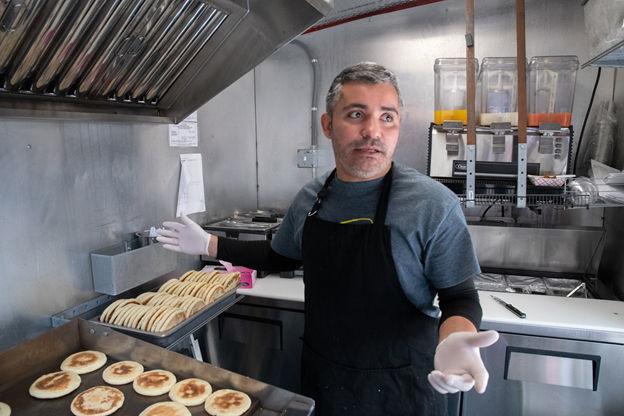 Much like Bernal, Aguilar and Franco, Dompablo left Venezuela because the country was suffering under Chavez. But he said the problems are "much worse" under Maduro.
He added that while Chavez had a "talent of controlling the mess," Maduro and the current regime are "just sucking the blood out of the country."
"We thought it was bad, but now it's awful. It's horrible," Dompablo said. "If you are against the government right now… they will take you, put you in jail, they'll beat you up, they torture you. It's much worse."
Dompablo said he has seen an increase in the number of Venezuelans in Madison since he arrived more than 30 years ago. He attributed the increased emigration to government hostility, as well as a lack of access to food, clean water and medicine. Despite this increase, he said there is not a strong Venezuelan community in Madison.
His food carts fill that hole.
"Most of us are from Venezuela," Dompablo said. "We are in the same bubble. We are all suffering the same pain. We always start talking about what's going on in the country and asking each other what our families are doing."
Bernal said he is grateful for Dompablo and Franco, whom he lived with for three months before renting a basement apartment in Oregon. He said he is thankful for learning English and how to cook.
Bernal wakes up early to prepare more than 80 ground corn dough cakes for the Caracas Arepas truck, where he works at least five days a week. When he is not selling arepas in the truck on State Street or the Capitol Square, he cooks and cuts meat and vegetables to prepare for the next day.
This routine of daily cooking is something new to Bernal. He didn't cook much in Venezuela.
"My mom did that," he said, adding that he still texts her asking how to cook certain foods.
Dompablo said Bernal is smart, driven and has an incredible work ethic. He has made a lot of progress since he started working at Caracas Arepas just over a week after arriving in Madison.
"When he came he was awful," Dompablo said, laughing. "He didn't even know how to cut an onion."
Now, Bernal is one of the best employees Dompablo has ever had. He added that Bernal picked up cooking quickly and has become the go-to guy in the food cart.
"If he leaves one day, I think I'm gonna cry because he takes so much work away from me," Dompablo said. "He sees something, and he goes and does it. That's an employee that is like the dream guy."
In addition to making arepas all week, Bernal takes English classes every Wednesday through the Literacy Network. Just like at Caracas Arepas, Bernal is a leader in his English class, according to his teacher, Marie Simpson.
"He's a very motivated student," Simpson said. "He is often one of the first people to try something or to speak up in class."
Between work, learning English and talking to his mom back in Venezuela, Bernal keeps busy. But one thing is constantly on his mind.
"Sometimes I feel so bad," he said. "I miss my kids."
Bernal hopes to see his kids sometime this year.
"We are planning to go next year to Disney," he said, opening Instagram.
He clicked on a picture of Miguel and Ana at an airport in Venezuela. It's from June 28, 2017. That's the last time he saw them.
"Every day, I think about my kids," Bernal said. "I love them."