DEFOREST — With the last shards of daylight reflecting off a shallow wetland, Susan Foote-Martin is straining to hear over the din of toads and killdeer.
She picks up the trill of a gray tree frog calling out in search of a mate.
"There it is — flutter call," she says. "Do you hear it, Mark?"
"No," her husband replies.
"It's way on the other side."
They sit on the side of the road for a minute before recording their results and heading off to the night's next stop on this auditory frog hunting expedition.
"Oh, there it was," Susan said.
"Yeah, there's one right there," Mark agrees. "Eastern. There's two of them at least."
For nearly four decades, the couple have spent three evenings a year driving around the marshes of southern Columbia County, listening for spring peepers, leopard frogs and American toads.
They are among dozens of "citizen scientists" who are part of North America's longest-running volunteer amphibian survey, which has helped Department of Natural Resources biologists define the distribution, status and population trend for the state's 12 known frog and toad species.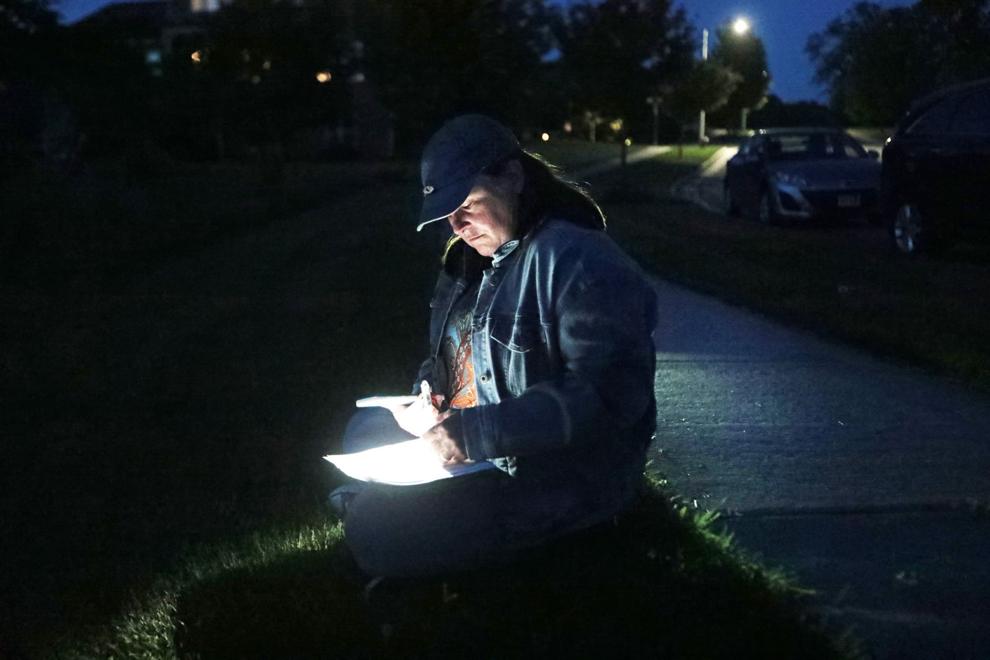 "The annual assessments basically give biologists like me an idea what's going on with these species," said DNR conservation biologist Andrew Badje, who coordinates the frog and toad survey. "From there, we can put up some red flags ... to basically get ahead of the curve."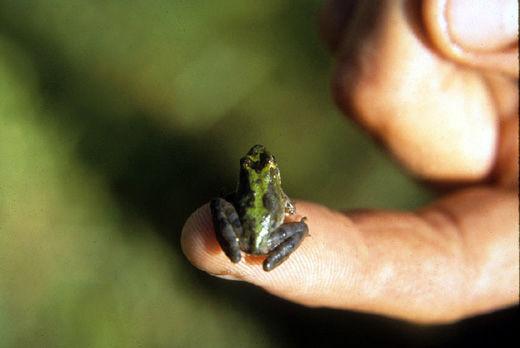 Across the state, citizen scientists collect data on frogs, toads and turtles, as well as bats, bees, butterflies and wolves. They identify rare plants, monitor water quality, and track all types of wildlife on trail cameras.
While the term "citizen scientist" came into vogue over the past couple of decades, volunteers have long been observing and cataloguing nature.
Launched in 2016, the Wisconsin Department of Natural Resources has collected more than 50 million photos through Snapshot Wisconsin, a citizen-science initiative to catalogue wildlife.
"The concept of normal folks not trained as scientists ... collecting high-quality data is not new at all," said Eva Lewandowski, who coordinates the DNR's Citizen Based Monitoring network. "Before science was really a career, people were amateur scientists. Usually rich people."
While retirees are well represented in the modern ranks, there are volunteer opportunities for all ages and experience levels.
"There's pretty much a type of citizen science activity for whatever people are looking for," said Marci Birkes-Geffert, who volunteers with her husband, Andrew, on the DNR's frog and bat surveys. "You don't need to have any background in ecology or conservation ... The idea is just citizens are out there keeping an eye on things and helping share that data."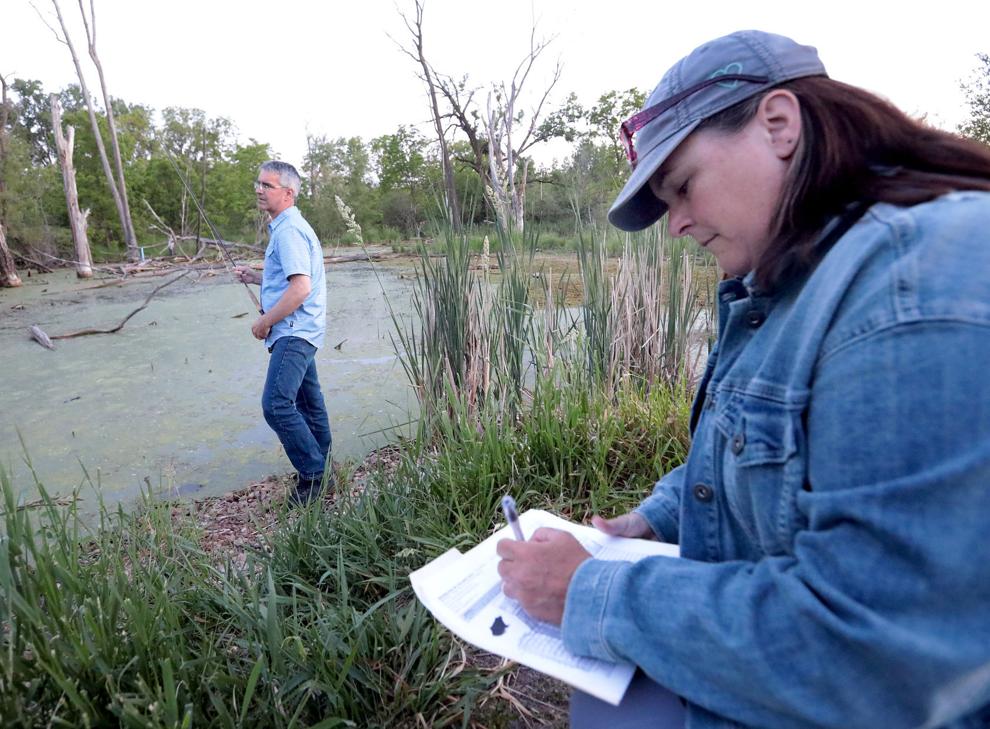 The data they gather provide a level of detail state resource managers couldn't do on their own.
"Some projects have hundreds or even thousands of volunteers," Lewandowski said. "It's just not feasible to have that many people out covering the state day after day. When you have the power of volunteers you can get so much more information or people hours than you could without those volunteers."
But it's not just the professionals who benefit.
Lewandowski said volunteers learn about nature and often use that knowledge to inform decisions about how to improve habitat in their own yards.
"They do us a service and I hope we give them a great experience," Badje said.
10,000 nights
Officially launched in 1984, the frog and toad survey is the longest-running auditory survey in North America, with volunteers logging more than 10,000 nights at nearly 100,000 sites.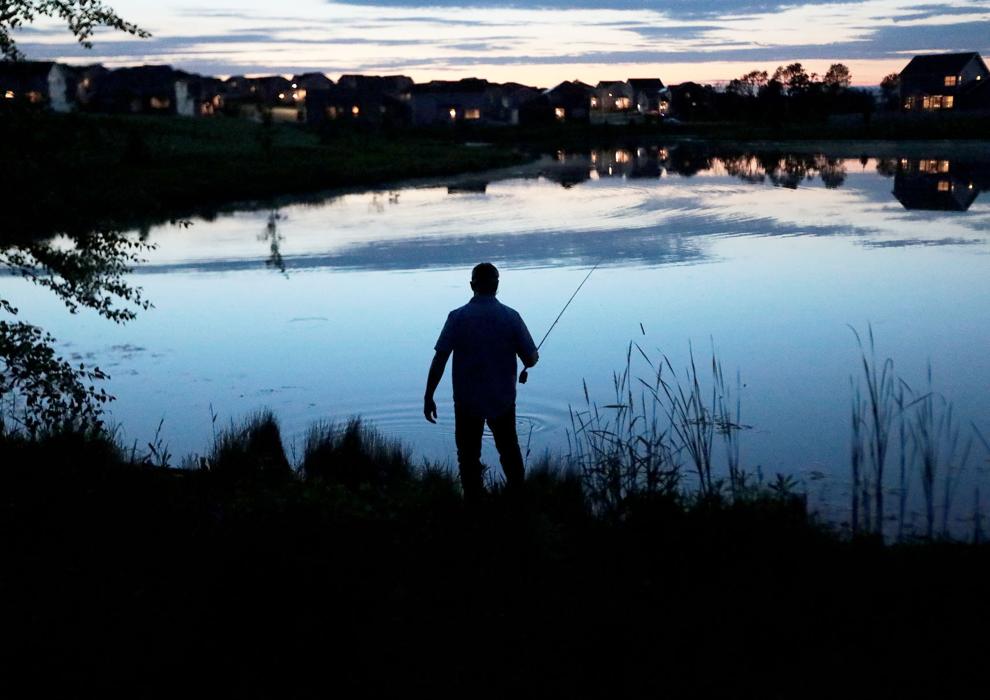 Volunteers are assigned to one of 180 routes — with roughly two in each county — to survey on three nights throughout the spring and summer. They stop at 10 predetermined locations to listen and document the presence of each species on a scale of zero to three, with three being too many frogs to count.
This year the DNR added another survey in which volunteers pick one site to monitor as frequently as possible throughout the spring and early summer in an effort to understand how fluctuating weather conditions affect the breeding season.
Badje said while the COVID-19 pandemic interrupted some data gathering in the spring of 2020, the pandemic has spurred record interest in citizen participation.
"People are more in tune with the environment since they've been stuck at home," Badje said. "More people want to connect with nature."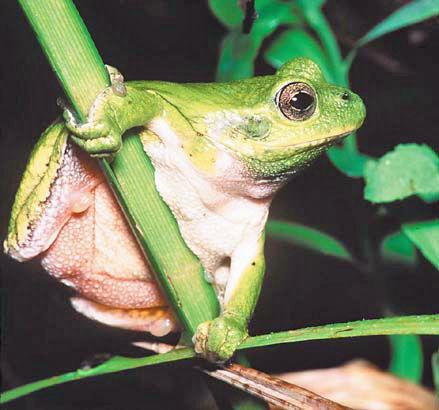 Citizens at work
Birkes-Geffert and her husband have been participating in citizen science projects for about 15 years, counting amphibians in Michigan and helping salamanders cross the road in New Hampshire. Since moving to Wisconsin, they've worked on the frog and toad survey as well as a bat survey, which entails driving around with a special microphone on top of their car.
They don't always hear a lot of frogs on their route in suburban Verona, which consists mostly of retention ponds. But that's all part of the work.
"Are they coming and using these manmade locations?" she said. "Even when you hear nothing, it's still worthwhile data."
Both retired DNR biologists, Mark and Sue Foote-Martin have been part of the survey since even before it began, helping plot a route around the Audubon Society's 700-acre Goose Pond Sanctuary that they've managed since 1979.
They've recorded seven species on their log sheets.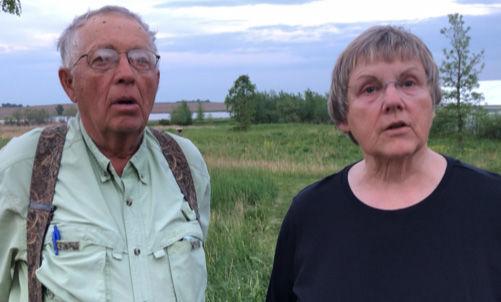 Over the years, Foote-Martin has seen frog populations fluctuate with changes in weather patterns: if a pond goes dry, the frogs disappear. When water levels rebound the following year, they return.
"It's one of the mysteries that makes nature-based work so interesting," she said. "It's like a detective story."
---