If all goes as planned, Simon Gilroy will be growing cotton in space this weekend.
A SpaceX Falcon 9 rocket scheduled to blast off Thursday from Florida's Kennedy Space Center will carry 48 seeds from the UW-Madison botanist's lab to the International Space Station, where astronauts will attempt to grow them in a system developed in Madison.
The idea is to see how gravity affects the root systems, information that Gilroy said could help breeders develop new strains that could be grown more efficiently back on Earth.
"Cotton is a really environmentally impactful plant," Gilroy said. "It uses a lot of water. It uses a lot of fertilizer. It uses a lot of pesticides. But it has a big economic impact."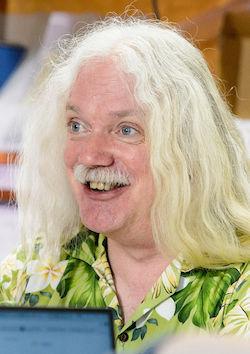 On Earth, gravity guides plant roots down into the soil in search of water. By removing gravity, Gilroy hopes to reveal the other influences that determine which direction the roots grow and how they branch out.
"There's really only one place to do that," Gilroy said. "The space station."
Though his lab has sent other plants into orbit, Gilroy said as far as he knows, this will be the first time cotton has been grown in space.
Working out of a lab at the Space Center in Cape Canaveral, Gilroy and his team have spent the past week preparing the 48 seeds, as well as a backup set in case the launch is scrubbed.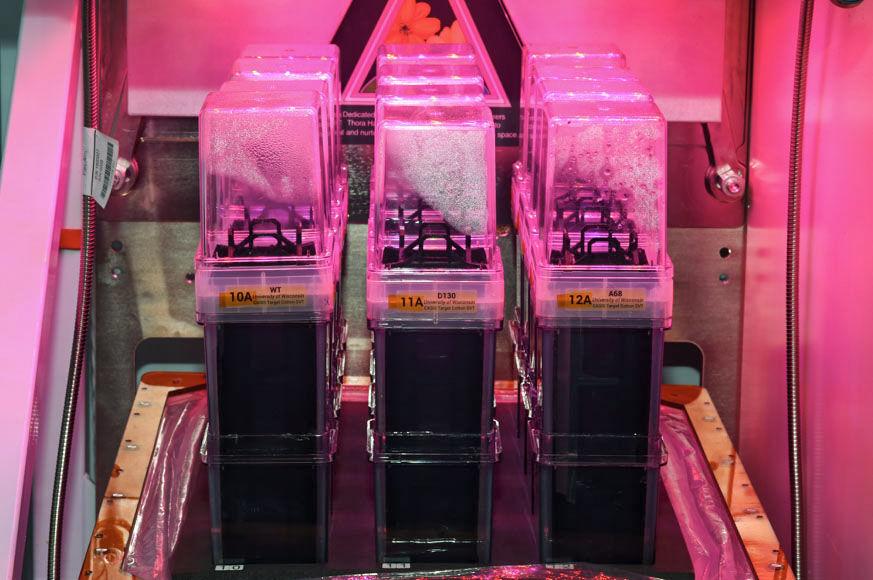 Once the capsule arrives at the space station some 250 miles above the Earth, astronauts will germinate the seeds and load them into special chambers within the station's "Veggie" unit, an astro-horticulture system designed by engineers at Orbitch, now a division of Sierra Nevada Corp.
Three different strains of cotton will grow for six days as astronauts photograph the roots and relay data about temperature and carbon dioxide levels. On the ground in Florida, Gilroy's team will grow plants under nearly identical conditions — but with gravity.
The Madison company plans to increase staff by 25 percent by the end of 2016 as a result of parent company Sierra Nevada's contract with NASA.
The plants will then be frozen and sent back to Earth in July, when the Dragon capsule is scheduled to splash down in the Atlantic Ocean.
Because cotton roots grow about an inch per day, the seeds are packed in special petri dishes to prevent them from germinating during the roughly 40-hour journey.
"Cotton is a crazy awesome plant," Gilroy said. "It's amazing. This guy is supercharged."
By studying thousands of years of fossilized pollen, scientists found the planet's vegetation is changing as fast today as it did at the end of the last ice age.
Gilroy said his experiment will also help researchers understand how to better grow plants in space, where the lack of gravity makes it especially difficult to water them.
"You can be a bad gardener anywhere. I've killed many plants on earth by being a bad gardener," Gilroy said. "Once you work out the gardening, plants grow pretty well in space."