In a muddy trench where an old farming field and a frequently flooded gorge meet, a retired physics professor with a long gray beard, a retired entomologist in a green hard hat and two young men covered in dirt and mud wrangle a drilling machine out of some tree branches in between swats at mosquitoes and gnats.
They're perfect strangers, but they've come together to build a boardwalk along a new addition to the Ice Age Trail. At stations along the trail, volunteers were cutting lumber, while others wielded chain saws and cans of stump removal spray, everyone with a cooler or bottle of water close by. And at each site, a defibrillator for the many retired volunteers — just in case.
More than 150 volunteers of all ages, work backgrounds and places on the map spent five days this week completing the segment of trail, a loop off the main path in the town of Cross Plains that will open to the public at noon Sunday.
The new hiking trail is a 1.5-mile expansion of an initial trail that was created last year, but with new structures, a bridge and two boardwalks.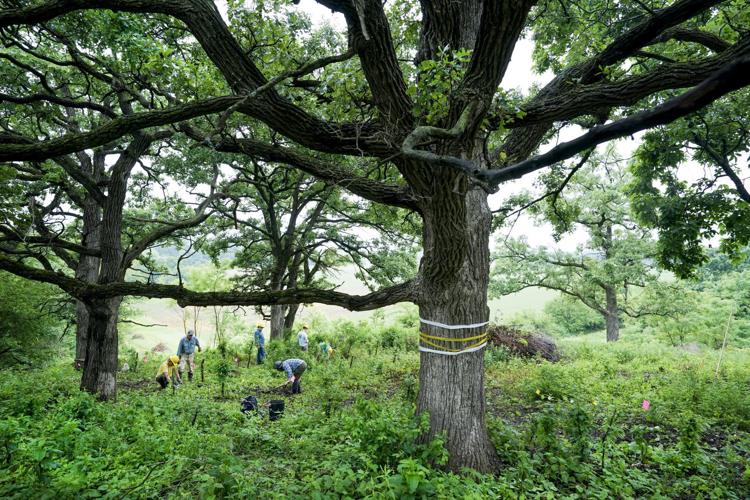 The project was one of several similar projects each year aimed at rebuilding or expanding parts of the more than 1,000-mile Ice Age Trail, which traces the southernmost extent of the last continental glacier.
"Without [the volunteers], none of this would happen," said Tim Malzhan, director of trail operations for the Ice Age Trail Alliance. "The Ice Age Trail would just be a line on the map. We make it real."
Most of the volunteers Wednesday had little to no experience building trails. Professors, plumbers, farmers, nurses and others, young and old, were on hand for the work.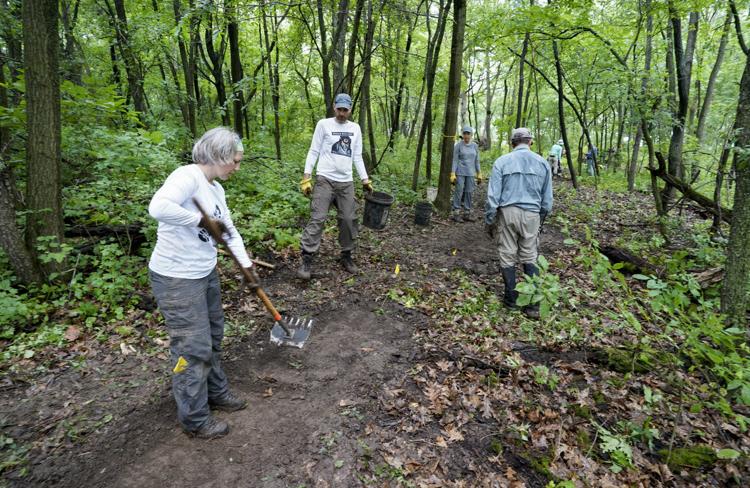 With just three full-time Ice Age Trail Alliance employees on site, including Malzhan, trained volunteer crew leaders helped guide volunteers through the work, which included manual and technical labor.
Throughout the week, the alliance offered free camping and meals for the volunteers, who were encouraged to bring long sleeves, work boots and gloves, camping gear, a water bottle and bug spray.
Each work site along the trail focused on a specific building task. There was a lumber cutting and woodworking site, tree- and rock-clearing sites, a boardwalk-building site and a bridge-building site. Much of the wood and stone from the area were reused to help build the trail or will be saved to maintain and improve it down the road.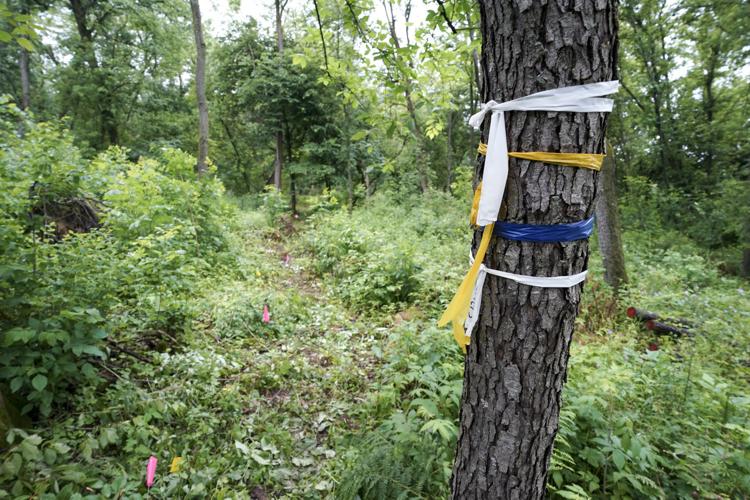 One volunteer, Rich Propp, 77, of West Bend, has helped build trails for 10 years. Propp, who was using a power saw at the lumber cutting site, said that when he retired from factory work a decade ago, he was looking for some type of volunteer work and "fell into" the trail work crew after a friend told him about the West Bend chapter.
"I'm not much of a hiker, but I just like building trail, building boardwalks," he said. "That's what keeps me going."
But for Propp, it's the camaraderie that keeps him coming back.
"There's doctors here, nurses, teachers, lawyers," he said in between jokes with the other crew members at his site. "And you wouldn't know it."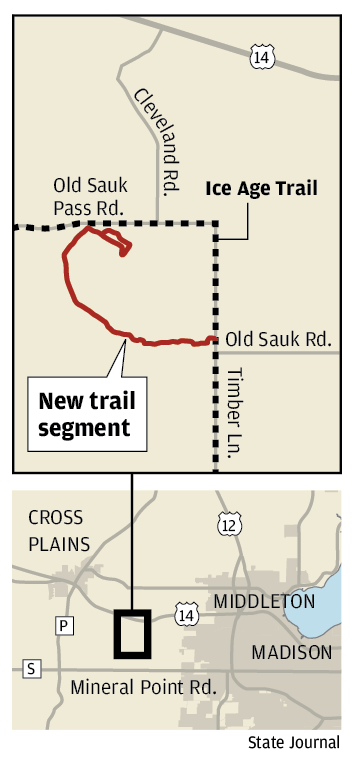 The trail will highlight prairies, woodlands and the Upper Wilkie Gorge, formed when the glacier melted.
The trail also will loop up to what used to be the Wilkie Farm. The Wilkie family sold its 157-acre property to the National Park Service in 2002 for use along the Ice Age Trail.
"It's a tribute to them for wanting to recognize the unique character of their land and wanting the public to be able to appreciate it as they have, as they did through their lives," Malzhan said.
The Wilkies weren't the only neighbors who demonstrated a love for the geological spot. Joe Wholian, a retired plumber and carpenter from Middleton, lives just two miles from the trailhead and joined the crew midday on Wednesday, the first day of the project, to help out. He said he and his wife hike the Ice Age Trail often, so it felt like the right thing to give back to help build and maintain it.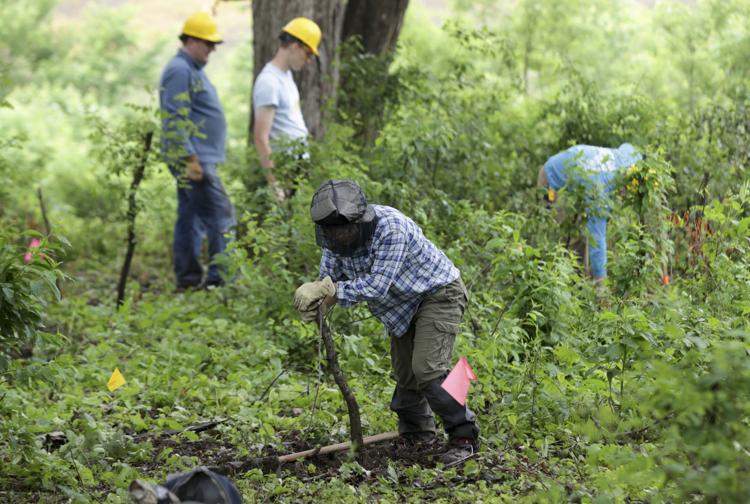 The new trail loop, at 8075 Old Sauk Pass, is just the beginning of a master plan for the Cross Plains Ice Age Interpretive Site. The Ice Age Trail Association is working in coordination with the National Park Service, Dane County, U.S. Fish and Wildlife Service and Wisconsin Department of Natural Resources to turn the site into what Malzhan said will be the "closest thing akin to a national park in Wisconsin."
The trails on the site will eventually expand to be about 20 miles long, Malzhan said, but for now he hopes it will serve as a space for education, and for visitors to get "a first-hand lesson in Wisconsin geology and natural history."
"This is a really cool site because of the geologic story," he said. "We're sitting 1,500 feet from where the last continental ice glacier was."