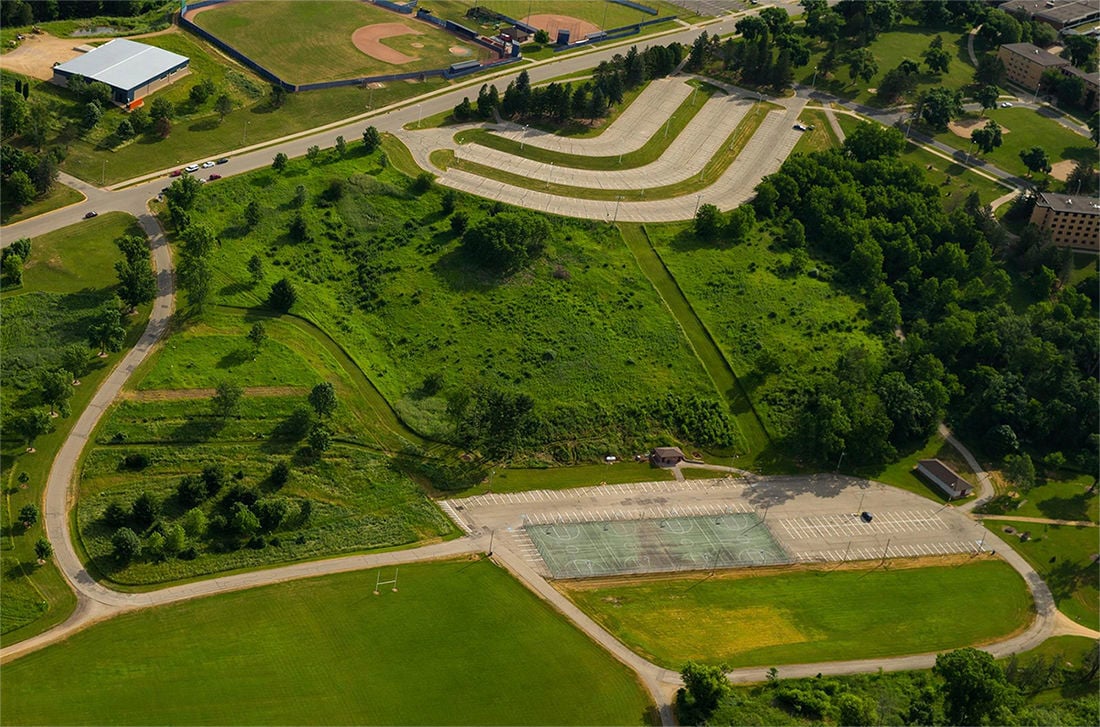 UW-Platteville has received approval to build what will be Wisconsin's largest state-owned solar array.
The Wisconsin State Building Commission approved plans Thursday for the $3.4 million project, which is expected to supply almost a fifth of the campus's electricity needs and save about $217,000 a year in energy costs.
The 2.4-megawatt project was spurred by a 2018 petition, signed by more than 300 students, calling on the university to achieve 100% renewable energy by 2030. More than 82% of students agreed with the goal in a May 2019 student referendum.
"We are excited to take this momentous step in our commitment to sustainability," Chancellor Dennis J. Shields said in a statement. "These efforts will save taxpayer money and have a lasting impact on future generations of Pioneers. I am proud that UW-Platteville can serve as a model of innovation and pave the way for other state agencies to follow suit."
Only five U.S. colleges and universities generate more of their energy from on-site solar arrays, according to a 2020 report by the Environment America Research & Policy Center.
The panels will be built on a five-acre hillside in the campus' Memorial Park. Construction is scheduled to start this spring, and the system should be operational this fall.
The system will connect directly to 32 campus buildings where the electricity is used rather than feeding power onto the grid, an arrangement that maximizes the benefit to the university and reduces strain on utility networks.
It is expected to meet about 17% of campus demand and is set up to accommodate future battery storage.
According to the application approved by the building commission, the energy savings will allow the university to pay off the project in 16 years.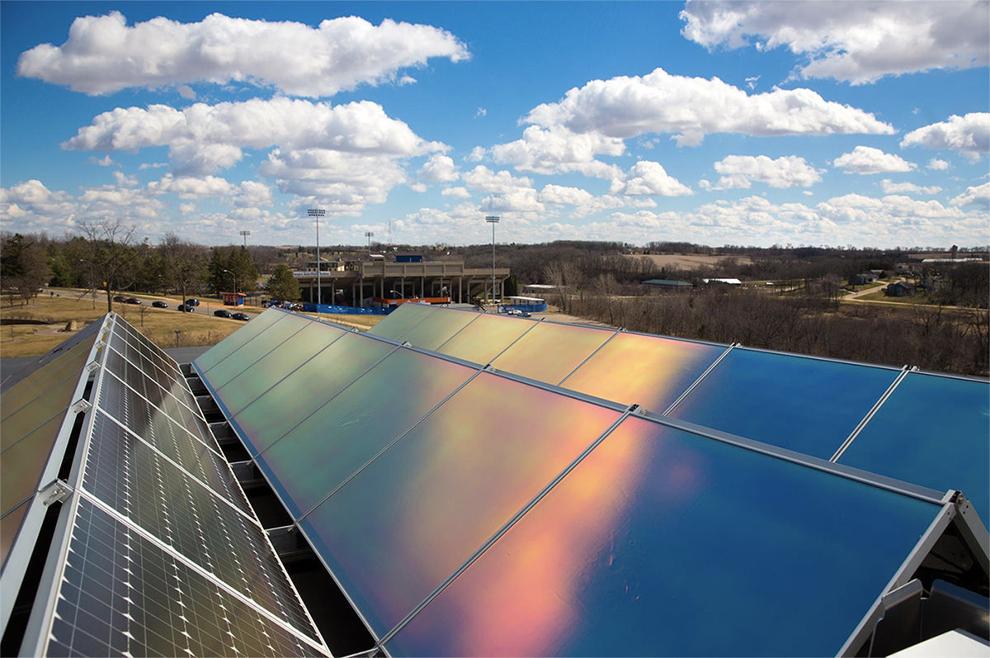 The university, the only one in Wisconsin to offer a four-year degree in renewable energy, says faculty will incorporate the project in their courses, and students helped develop the project, which includes native pollinator plants and room for sheep to graze among the panels.
The campus currently has a 5-kilowatt solar system atop its Engineering building, along with a smaller solar array and a 20-kilowatt wind turbine.