Madison Mayor Satya Rhodes-Conway has pledged to improve the city's communications about toxic "forever chemicals" but is resisting calls to establish a task force and study the health impacts.
The mayor outlined her position in a letter last week to the Sustainable Madison Commission, which had called on the city to take action to protect residents from PFAS compounds that have contaminated soil and water around the airport.
It's been almost three years since the Department of Natural Resources ordered the city, Dane County and National Guard to clean up PFAS contamination at the airport where firefighters trained for decades using fluorinated foams.
That cleanup has not begun, though the National Guard says it has received authorization from the Department of Defense to move forward with an investigation through the federal Superfund, a process that could take 13 years or more.
Meanwhile the chemicals, which have been linked to cancer and reproductive disorders among other health issues, have made their way into groundwater, leading the city to close one of its wells, and into Starkweather Creek and Lake Monona, where health officials have warned anglers to limit consumption of fish.
Madison residents may be asked to conserve water in the event of a hot, dry summer to ensure adequate supplies while a contaminated East Side well is out of service. 
The DNR recently approved the county's plan to figure out where PFAS-contaminated groundwater is seeping into the stormwater system and seal up leaky pipes. The plan also calls for additional sampling of the highly contaminated Starkweather Creek to get a better idea of where PFAS are coming from.
The airport will also continue using an experimental technology that the DNR previously said had failed to keep PFAS out of lakes and streams.
In an April 27 letter, the Sustainable Madison Committee called on the city to revive stalled legislation to establish a task force, conduct a public health impact assessment to determine the risks for those consuming contaminated water or fish, and "create transparent and understandable" public communications about the dangers of the chemicals and the status of cleanup efforts.
Saying she agrees that the city could do better about communication, Rhodes-Conway pledged to hold multiple community meetings each year for residents to get updates and ask questions of city staff; provide regular status reports from the city-county public health department; regular updates for the city council and other committees; and fresh efforts to inform anglers of contamination in fish.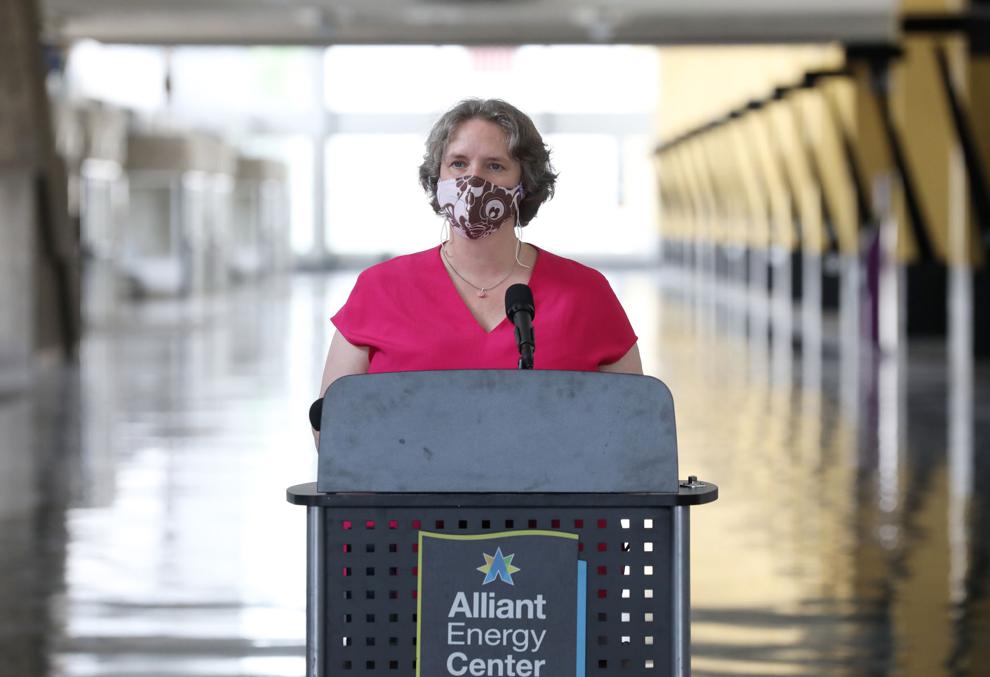 The mayor said she has asked health officials to help connect subsistence anglers with other resources, such as food pantries.
"We will also plan to engage with communities that may eat more local fish in their diets to learn more about how we can better support their dietary, cultural, and/or other values that relate to fishing," she wrote.
But she pushed back against calls for task force and health assessment, pointing to health advisories and standards issued by the state Department of Health Services.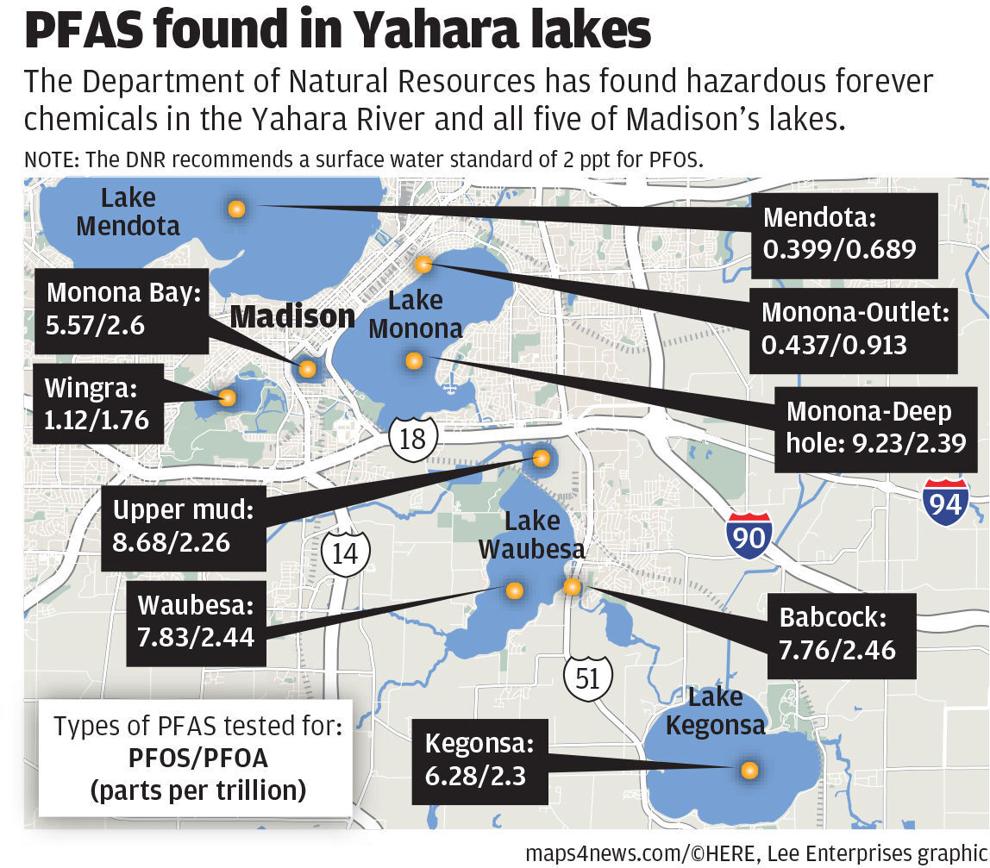 "I believe the City can play a more meaningful role by supporting these standards and working with other agencies to help meet these standards than by repeating the health impact assessments that have occurred," Rhodes-Conway wrote.
In 2019, former Ald. David Ahrens introduced legislation to create a task force to explore the effects of PFAS contamination, develop a framework for addressing contamination at the airport and analyze the Madison Metropolitan Sewerage District's role in redistributing the chemicals in sludge spread on farm fields.
The ordinance was shelved six months later amid opposition by city staff.
Rhodes-Conway questioned how a task force would improve what's already happening and said she would support the city's participation in a task force but does not "currently see a strong case" for the city to lead it.
"It might be more effective if led by a regional or state agency," the mayor said.
Kaul, a Democrat, and 18 attorneys general submitted comments Monday asking the agency to regulate PFAS as a class.
Rhodes-Conway noted the city does not control the sewerage district, which has not released any PFAS data, but said she would pass on the concerns to the five commissioners she appointed to the nine-member utility commission.
"Ultimately, I believe we share the same goals of working across agencies and organizations to clean up contamination for our residents and our environment," Rhodes-Conway wrote. "I hope I also have made clear that the City cannot tackle these issues alone, and that we are actively working with other units of government engaged in these efforts."