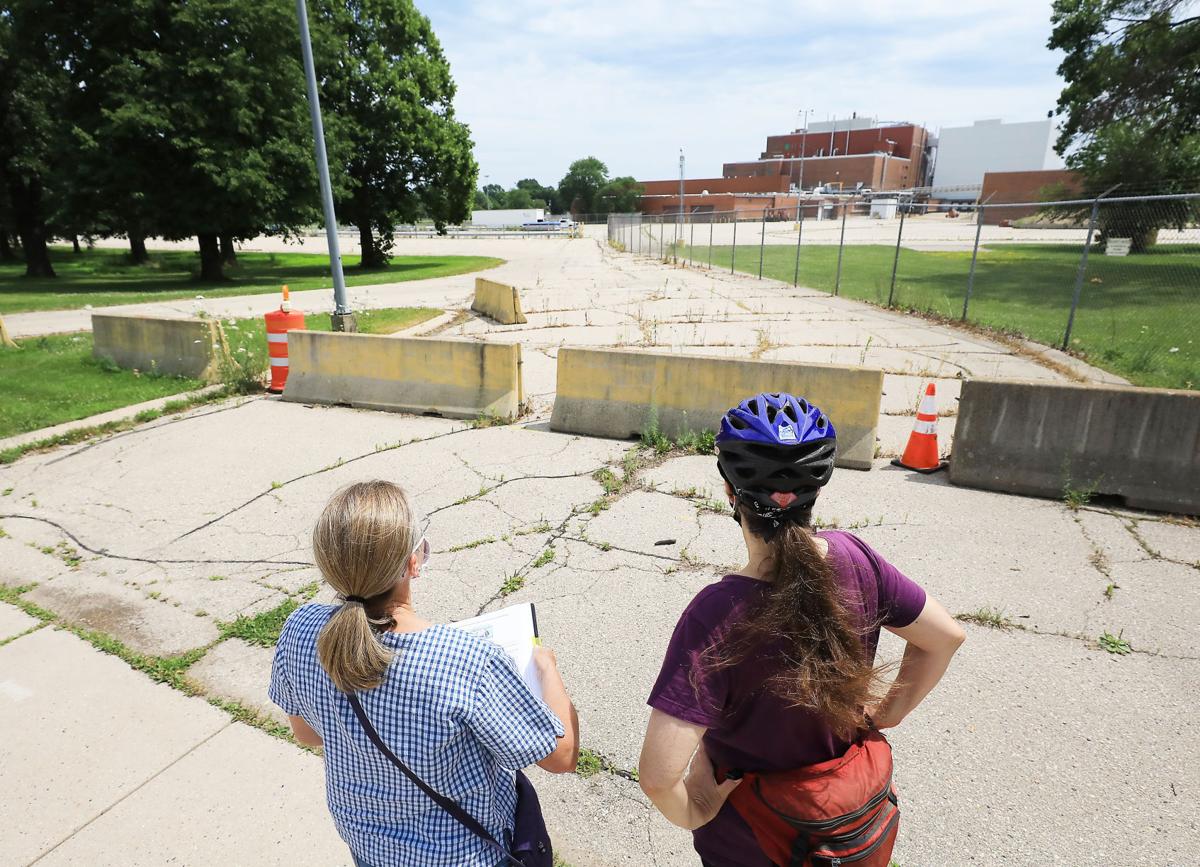 Not long after moving to Madison in 2016, Beth Sluys got involved with community groups brainstorming new uses for the sprawling Oscar Mayer plant, which was scheduled to close the next year, thinking it was an opportunity to revitalize a rundown section of town.
Nearly four years and dozens of meetings later, her enthusiasm is tempered by what she's learned about environmental hazards in and around the site.
"I thought it could be something really terrific for the North Side," she said. "When I see what's in the ground, that scares me."
With city leaders poised to approve a redevelopment plan that promises to bring thousands of new jobs and homes to the city's North and East sides, concerns over contamination from a century of industrial use, a lack of greenspace and disenchantment with the process has turned some people who want to see the site redeveloped against the current vision.
Others worry about who will get stuck with the cost of cleanup, which former Mayor Paul Soglin estimated in 2016 could cost up to $20 million.
The Midwest Environmental Justice Organization last week asked the council to send the plan back for more work, citing gaps in the city's knowledge of contamination and a lack of public awareness about those problems.
"Environmental justice, which requires addressing race and class disparities in exposures to pollution and meaningful engagement of those most affected, is not served by the current plan or the process that led to it," said Maria Powell, executive director of the organization she founded 15 years ago to address pollution affecting subsistence anglers.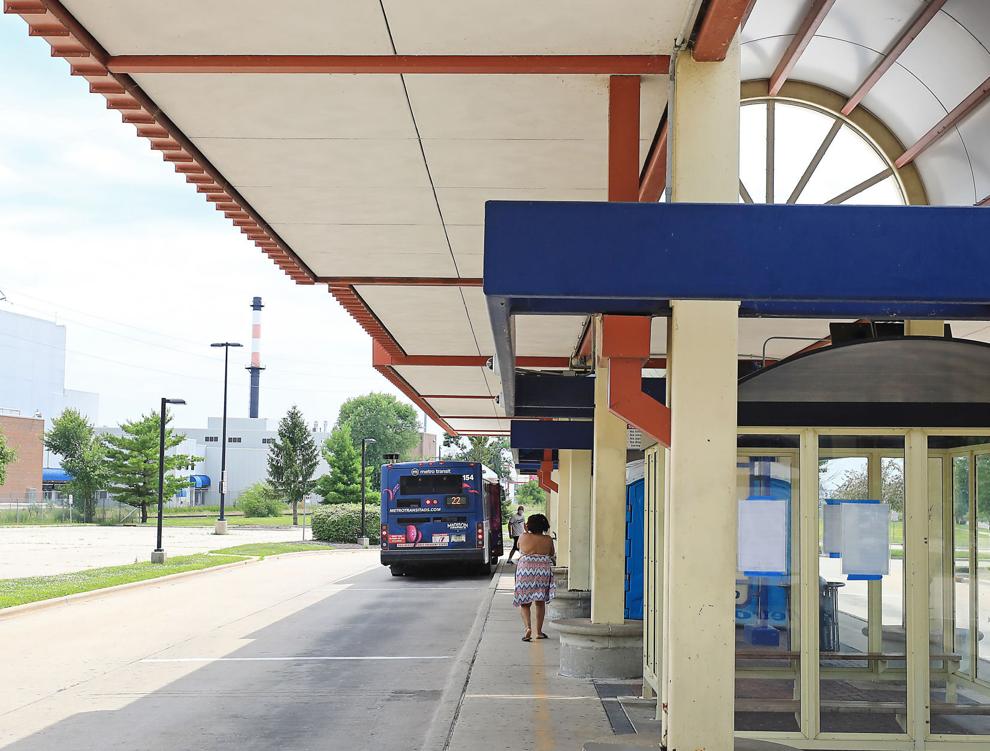 Years in the making, the 58-page Oscar Mayer Special Area Plan, reviewed by five city committees, includes just one mention of contaminated soil, which it acknowledges is "a factor that can potentially impact the financial viability of redevelopment and will need to be addressed prior to any redevelopment projects."
But there have been dozens of documented spills on the former Oscar Mayer site and neighboring properties within the planning area. Known contaminants include cancer-causing solvents, petroleum products, coolants, ammonia and other toxic substances.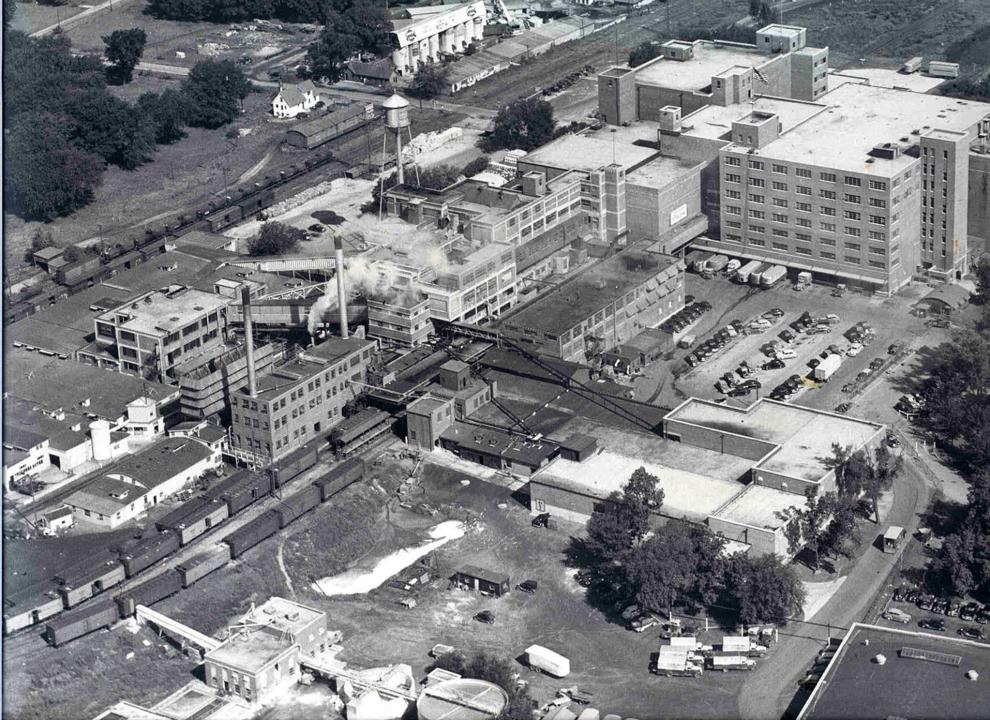 The state Department of Natural Resources considers many of the spills remediated, while cleanup and monitoring continues on others. Yet community and environmental organizations are just as concerned about what isn't known: How far underground chemical plumes have spread and what other substances may be in the ground, left behind from a century of industrial activity, which included burning coal and manufacturing plastics and pesticides.
"This was a lot more than Weinerville," said Dolores Kester, a North Side resident who hired an environmental law firm to compile a report on some of the known and potential contamination. "It's a big evolution from a century ago when the Mayer brothers came up here from Chicago. This neighborhood has known that."
No due diligence?
Coupled with the redevelopment plan before the council is the city's effort to buy about 15 acres of the former Oscar Mayer site for a Metro Transit bus facility.
Site investigations conducted for the current owners, a partnership of companies that specialize in reselling former factories, revealed soil and groundwater contaminated with trichloroethylene, a volatile organic compound known as TCE that has been linked to kidney and liver disease, as well as cancer.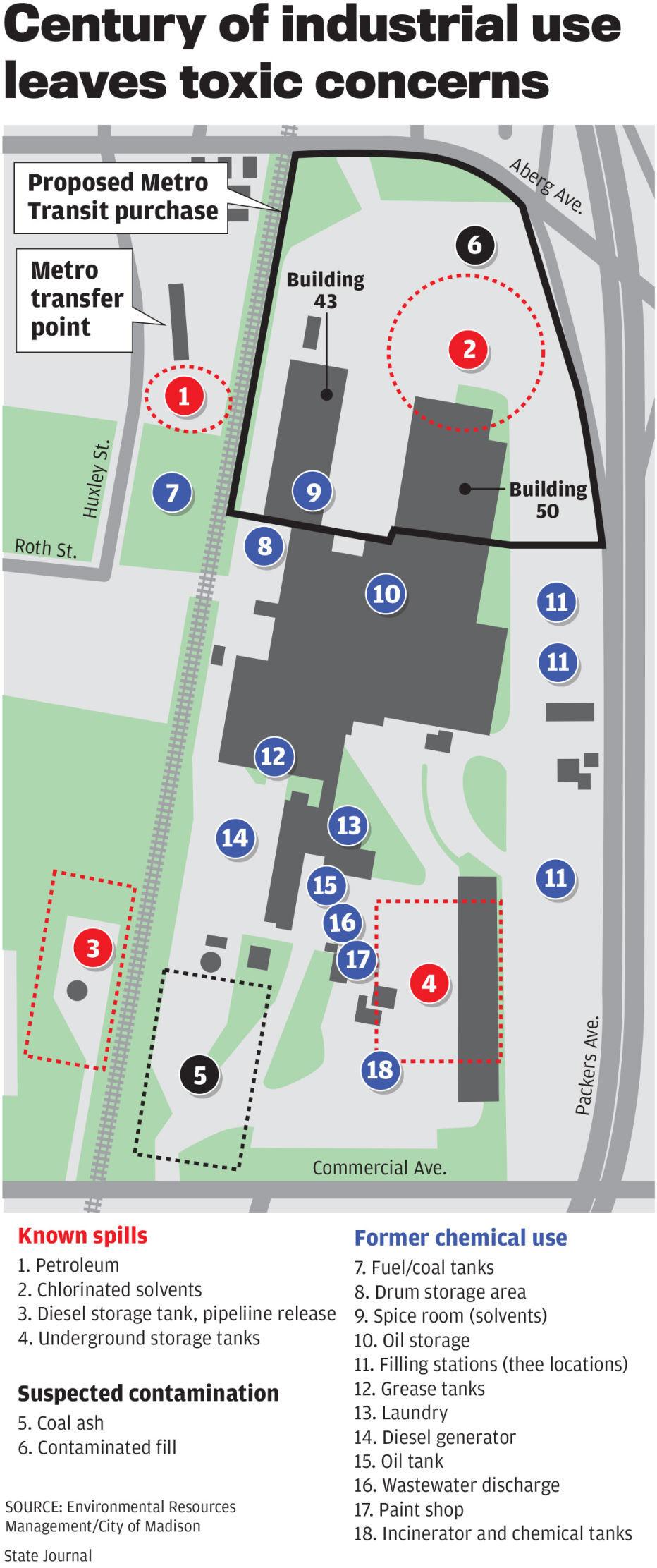 Based on a preliminary study, the city last year put out a request for proposals seeking an environmental contractor to further investigate the site, but that effort was scrapped because of a legal agreement between the current owners and Oscar Mayer parent company Kraft Heinz that the city says prohibits any additional testing until the city buys the land.
That arrangement has prompted criticism from Ald. Syed Abbas, who represents the district surrounding the site.
"If the city is going to purchase this, there is an environmental liability," Abbas said. "We don't want to go and buy the property in the dark."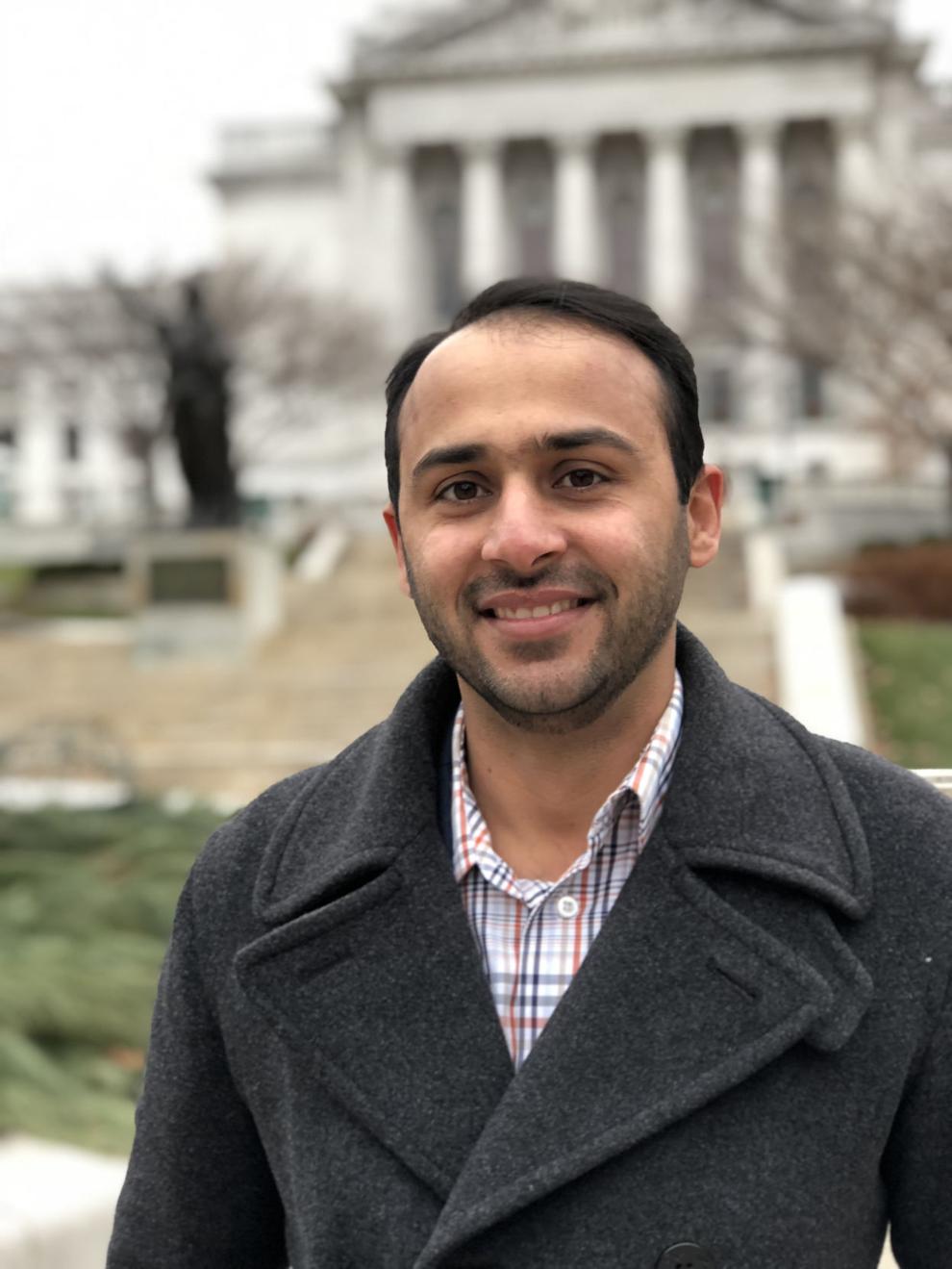 While the Metro Transit facility is permitted by the plan before the council on Tuesday, the timeline has been delayed while the city works to craft a purchase agreement.
Tom Lynch, the city's director of transportation, expects to have something for the council to approve this fall. Assuming the deal goes through, Lynch said the city would begin a site investigation and could begin using some of the site as early as 2021, though full operations may not begin until 2023.
The Transparency Project
With a degree in environmental sciences and experience working as a safety officer on two Superfund cleanup sites, Sluys knew enough about brownfield redevelopment to suspect there would be problems with the Oscar Mayer site.
She confirmed her suspicions through records obtained from the city and the DNR's spills database. But she questions why the information hasn't been discussed more openly.
"The plans are barreling right along," Sluys said. "The contamination has not been shared at any of the public meetings I've been to — and I've been to many."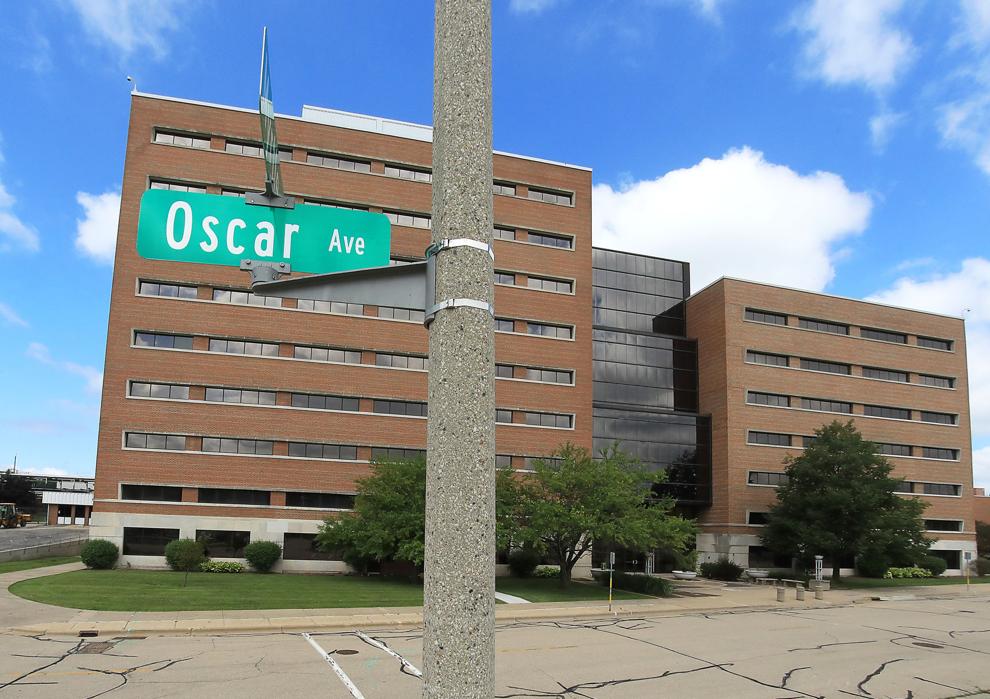 When she asked about contamination, Dolores Kester said city officials pointed her to the DNR reports, which the retired attorney found incomprehensible.
"I'm not a hydrogeologist. I'm not an engineer," Kester said. "I'm in a strange land ... I need a map. I need a translator. I need a dictionary."
So Kester hired Midwest Environmental Advocates to review the site history and summarize the environmental hazards "in plain English."
"The problem is what is not in it," Kester said. "If it was an area where no spill occurred, or nobody happened to notice, it hasn't been tested. There are areas ... where no testing has been done."
Liability and leverage
City officials say they are committed to additional testing, but don't have the authority to do so on private property. Rabin did not address questions about the legal agreement with Kraft Heinz, which city officials have not seen.
"That's something they're definitely not sharing with us," said Brynn Bemis, a hydrogeologist with the city's Engineering Department.
A Rabin spokeswoman said the company is "committed to working collaboratively with the WDNR to investigate and remediate the identified releases to protect human health and the environment."
Meanwhile, the city has enlisted an environmental consultant and attorney to craft a purchase agreement for the Metro Transit project that officials say will protect the city from liability for any additional pollution it finds.
The city has also received a $300,000 brownfield grant from the U.S. Environmental Protection Agency that Bemis said could pay for additional studies.
By purchasing the land the city would not necessarily be on the hook for cleanup, as the DNR could assign that responsibility to the original polluter. But often those seeking to redevelop brownfields end up doing the work, said Darsi Foss, administrator of the DNR's environmental management division.
"It tends to work out, just because of people's motivations," Foss said. "Oscar Mayer's still around, but is Oscar going to move to the speed that the new developer wants them to?"
While conceding the 910 Mayer agreement "isn't ideal," Bemis said moving forward is the best way to ensure the contamination is cleaned up.
"You first have a plan, then the redevelopment and the cleanup happen at the same time," Bemis said. "Redevelopment — now you have leverage. That's when the cleanup happens."
In a memo sent to council members Friday, project manager Dan McAuliffe rejected any suggestion that the plan recommends development without remediation.
"There are laws that ensure properties are evaluated for potential contaminants and that remediation occur if necessary prior to new construction and occupation of spaces," McAuliffe wrote.
Mayor Satya Rhodes-Conway said the Oscar Mayer site is "the most cost-effective alternative" for a bus barn and that the city "has a track record of remediating properties for other uses."
But Powell said the history of the site illustrates why the state's environmental remediation rules — known as NR 700 regulations — are ineffective.
"Oscar Mayer and Kraft Heinz operated there for decades and there are still numerous open sites," she said. "These activities should have been investigated, cleaned up, and closed by now. Clearly NR 700 is not working."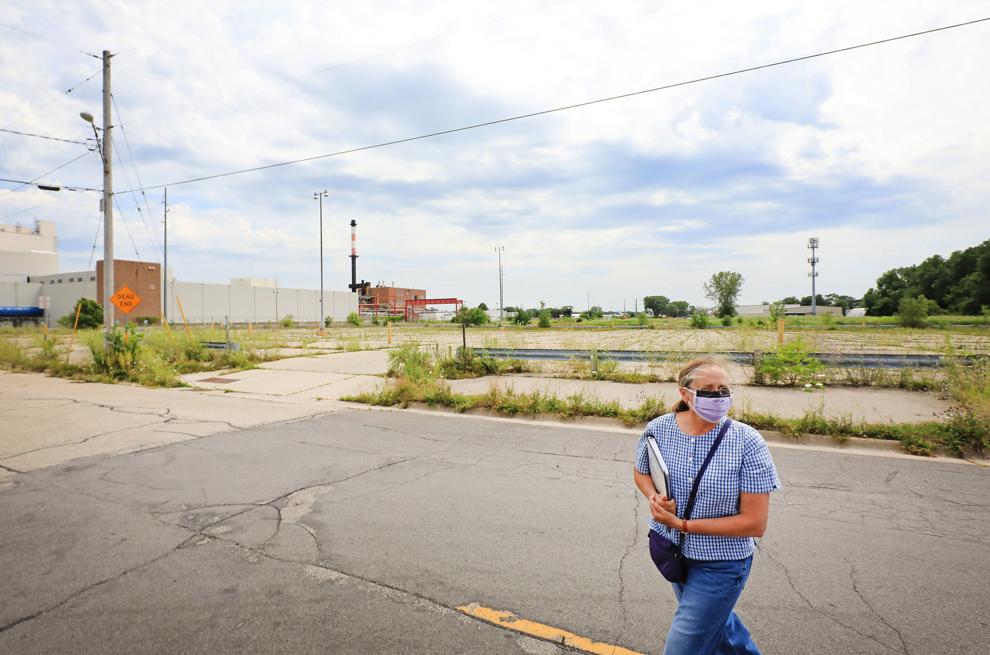 Unseen damage
Critics of the plan worry that the contamination may have spread.
Powell said TCE fumes coming through the Spice House floor were measured at levels she has "never, ever seen before," which she believes is indication of a massive plume of contaminants.
"It's got to be really bad," Powell said. "We need to know where it ends."
Bemis said private wells formerly used by Oscar Mayer likely drew the solvents deep underground where it would not create a risk of seeping into basements. While solvent plumes can travel for miles, Bemis said there is no evidence of the solvents getting near a city well.
Abbas has asked for additional testing to see if contaminants like TCE — but also fluorinated compounds known as PFAS — may have migrated from the Oscar Mayer site into areas slated for residential development or nearby neighborhoods where residents often struggle with water in their basements.
"We know the source is here," Abbas said. "The thing we need to figure out is how far it went. ... That's why it's important for the city to step in and do comprehensive testing."
While opponents say they still want to see the Oscar Mayer site redeveloped, they want more public discussion before a plan is approved with assurances that taxpayers aren't stuck with the bill while corporate polluters are let off the hook and developers reap the profits.
"This is a real opportunity for the city," Sluys said. "But everything is colored by what we don't see under our feet."



Through the years: Madison's Oscar Mayer plant in photos(tncms-asset)a363038c-5c3d-11e7-9201-00163ec2aa77[11](/tncms-asset)