The Wisconsin Department of Natural Resources says it will again consider the impact on lakes and streams before granting permits for high-capacity wells, reversing practices of the past four years.
The decision was announced Tuesday, a month after Attorney General Josh Kaul issued a letter reversing the guidance of his Republican predecessor on an issue that is under consideration by the state Supreme Court.
In a statement, the DNR said it will "act pursuant to its duty to protect and preserve navigable waters under the public trust doctrine" — the idea that navigable waters are held in trust by the state for the benefit of all.
In his May 1 letter, Kaul withdrew a 2016 opinion by former Attorney General Brad Schimel saying a 2011 law known as Act 21 prohibits the DNR from considering the cumulative impact of wells that can draw more than 100,000 gallons of water per day, which are often used to irrigate farm fields.
Kaul said Schimel's guidance had been undermined by two court decisions in a case that resulted in eight well permits being tossed out.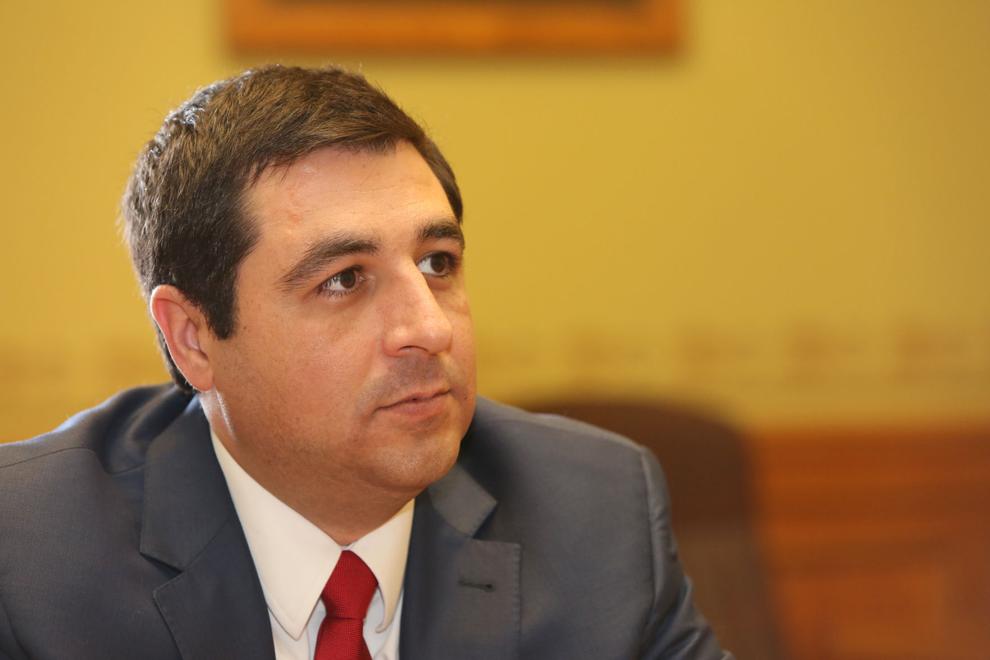 In that case, now before the state Supreme Court, a Dane County judge tossed out eight high-capacity well permits issued in spite of DNR staff concerns about substantial impact on nearby public waters.
An appeals court later upheld that decision, saying Act 21, which limits state agencies' authority to things "explicitly permitted" by statute, did not supersede a previous Supreme Court opinion that the DNR has a duty to protect the waters of the state.
Kaul's letter, which drew praise from environmentalists and was condemned by industrial and agribusiness interests, notes the Supreme Court will ultimately resolve whether his predecessor's opinion accurately interpreted the law.
The DNR said it will now make "a fact-specific determination in each case and will consider environmental impacts when reviewing a proposed high capacity well application if presented with sufficient concrete, scientific evidence of potential harm."
Among the criteria, it will consider whether a proposed well:
Falls within a groundwater protection area.
Will result in more than 95% water loss.
Degrades safe drinking water or groundwater or impacts public safety.
In combination with existing wells, will result in a significant adverse impact to navigable water, a public water system or certain springs.
In those cases, the DNR said it may approve wells with specific conditions on location, construction or operation.
Schimel issued his 2016 opinion in response to a request from Assembly Speaker Robin Vos, R-Rochester. Vos pointed to a backlog of permit applications and asked Schimel to review a Supreme Court opinion — issued one month after Act 21 — that said the state needed to ensure that well owners didn't deprive others of their rights to use state waters.
By the time Schimel issued his opinion, the DNR had placed 187 high-capacity well applications on hold at the applicants' request rather than deny them because of the harm the wells would cause to surrounding waters.
Within months, all 187 applications were approved, and dozens of wells were allowed to pump more water despite DNR reviews predicting harm would be caused.
Since Schimel's opinion, the DNR has approved 713 high-capacity wells, according to the agency's database. No permits have been denied in that time.
The Legislature's budget committee in January released $487,300 to the DNR for an ongoing study on the effects of high-capacity wells on three lakes in central Wisconsin. The DNR is expected to issue a report in 2021 on whether additional groundwater protections are needed for the area.
The DNR said it will now make "a fact-specific determination in each case and will consider environmental impacts when reviewing a proposed high capacity well application if presented with sufficient concrete, scientific evidence of potential harm."
The DNR said it will now make "a fact-specific determination in each case and will consider environmental impacts when reviewing a proposed high capacity well application if presented with sufficient concrete, scientific evidence of potential harm."