A bill to restrict the use of firefighting foams containing certain hazardous chemicals is "a needed step forward," according to the Wisconsin Department of Natural Resources, but it doesn't go far enough to address widespread pollution from the compounds known as PFAS.
The bill, authored by Sen. Robert Cowles, R-Green Bay, would limit where firefighters and others could test or train with foams containing PFAS, which are highly fluorinated compounds that have been found in drinking water across the state, including Madison's.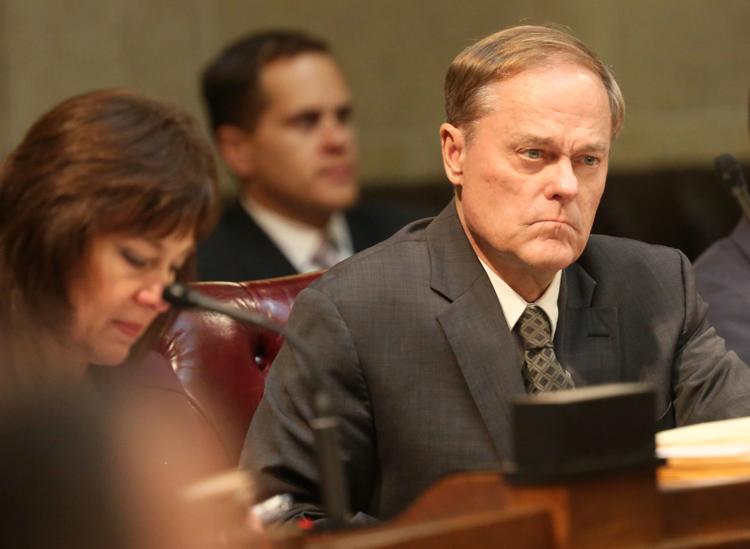 It would allow the use of such foam only in emergency fire response or in testing areas that the DNR determines have "appropriate containment, treatment and disposal measures."
The human-made compounds — also found in food packaging, non-stick cookware, water-resistant clothing, carpeting and other products — have been shown to increase the risk of cancer and other ailments.
Co-sponsor Rep. John Nygren, a Republican from Marinette, which is struggling with high levels of PFAS contamination, likened the bill to shutting off the spigot.
"This is a good thing," said Darsi Foss, director of the DNR's environmental management division. "However, for decades, this foam has been used with no regulation throughout the state."
Foss, speaking at a Senate committee hearing Tuesday, warned that the state has only begun to discover the extent of pollution from more than 3,000 PFAS compounds, and encouraged lawmakers to create standards for other industries and to provide tools for addressing historic pollution.
"We know that we will find more historic and ongoing PFAS contamination from many sources, not just firefighting foam," Foss said.
Foss suggested modifications to the bill, including a requirement that emergency responders take steps to contain the foam used on fires.
The bill has support from major industry groups, including Wisconsin Manufacturers and Commerce, the American Chemistry Council — which reported spending six hours lobbying on behalf of the bill — and the Fluorocouncil, a trade group for companies that manufacture fluorinated compounds.
Foss said the DNR also supports a Democratic-sponsored bill known as the CLEAR Act, which would require the DNR to establish enforcement standards for PFAS in air, water and soil, and to hold polluters responsible for cleanup.
That bill has the support of environmental groups but not manufacturing and industry groups.
Maria Powell, executive director of the Midwest Environmental Justice Organization, said Nygren and Cowles' bill is a "good start."
"We should be moving toward fluorine-free foam. They're available and being used in airports in other countries," Powell said. "We would like to see bipartisan support on the CLEAR Act, too. If they don't get Republican support it's not going forward."
Meanwhile, Gov. Tony Evers has directed the DNR to begin drafting standards for the amount of PFAS allowed in surface, ground and drinking water. He has also ordered state agencies to create a website on the dangers of PFAS and to work with municipalities and wastewater treatment plants to explore screening programs.
The Madison Water Utility has indefinitely closed one well on the city's East Side because of elevated levels of PFAS believed to come from years of foam use during training exercises at the Truax Air National Guard Base.
La Crosse and Rhinelander have also shut down municipal wells because of PFAS contamination.
Sen. Mark Miller, a Monona Democrat who co-authored the CLEAR Act, said Nygren's bill simply puts into law standards that the industry has already adopted.
"This is a serious problem — something we cannot address with halfway measures," Miller said. "We need to put into law how we're going to deal with the existing contaminants."