Nearly two out of three Wisconsin fire departments are storing foam containing hazardous PFAS chemicals that could cost millions of dollars to safely dispose of, according to a state Department of Natural Resources survey.
Based on the survey conducted this spring, the DNR estimates there are between 63,200 and 96,300 gallons of foam on hand, including more than 30,000 gallons of expired or unwanted foam. That's significantly more than the agency had previously predicted.
The survey also found that 62% of departments that have used the foam do not have any guidelines, policies or best practices in place for using it. Most fire departments said they reserved the foam for use on flammable liquids, but 38% reported using the foam on all types of fires.
Darsi Foss, environmental management division administrator for the DNR, said she was surprised to find the foam in such widespread use.
"I wouldn't have expected a lot of small towns," Foss said. "We have heard that some of this was donated. It's not cheap foam and it has a special use."
Sun Prairie Fire Chief Christopher Garrison, president of the Wisconsin State Fire Chiefs Association, said members are committed to getting rid of foam containing PFAS, which have been linked to cancer and other illnesses.
"We have to do the right thing," Garrison said. "Let's get rid of it and do it properly."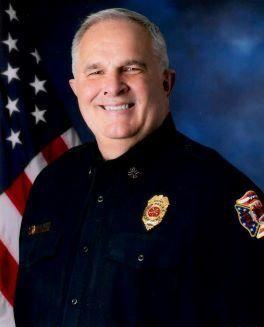 But he acknowledges that finding the funding — and a suitable replacement — will be a challenge.
Garrison estimates it will cost well more than $50 a gallon to hire contractors to collect and dispose of the foam. That could be more than $20,000 for Sun Prairie, a cost that would be out of reach for many small fire departments.
"If I have to pay for it I'm going to have to take a cut somewhere else," Garrison said. "I'll bite the bullet and do so."
What happens to that unwanted foam is another question.
It can be incinerated or solidified and buried in a landfill, but there are problems with both, said Eric Uram, a Madison-based environmental consultant who chairs the Sierra Club's toxics committee.
The Environmental Protection Agency has not determined if incineration actually destroys the compounds, and binding agents can break down over time, which could allow the PFAS to leech into groundwater.
There are emerging technologies that have the potential to break apart the PFAS molecules, but for now the Sierra Club recommends communities or state agencies continue to store the foam.
"Hold it within a warehouse until we can get a little further down the road," Uram said. "Instead of rushing to get rid of it now with so many unanswered questions."
The survey was done in response to a 2019 executive order from Gov. Tony Evers. The agency contacted each of the state's 825 fire chiefs to figure out how much foam was being stored and what it might cost to develop a state collection and disposal effort as well as to understand how and where the material is used.
Of the respondents, 77% said they had purchased, stored, used or trained with fluorinated foams. Most still had some on hand. The DNR estimates the average fire department has between 80 and 112 gallons.
Garrison noted that nearly three-fourths of all departments responded to the survey, which he sees as an indication of willingness to address the problem.
"Nobody's hiding things here," he said.
In response to a survey question about disposal, fire departments reported using it up, donating foam to other agencies, selling it, and paying contractors to remove it. Many said they were unsure what to do with it. One reported flushing it down the sewer.
The DNR did not identify the survey respondents.
The Madison Fire Department last year became one of the first in Wisconsin to stop using fluorinated foam. The department paid North Shore Environmental Construction $8,850 to collect and dispose of 610 gallons of concentrated foam in an Oregon landfill.
Known as Act 101, the law restricts the use of fluorinated foam to emergency situations and testing facilities that the DNR determines to have "appropriate containment, treatment, and disposal measures."
The DNR's policy board last month tabled a rule that would define those terms after industry groups and some Republican lawmakers objected to some of the proposed standards. The agency is working on a revised rule to present to the Natural Resources Board in October.
PFAS are a group of largely unregulated synthetic compounds found in firefighting foam as well as food packaging, non-stick cookware, water-resistant clothing, carpeting and other products that have been shown to increase the risk of cancer and other ailments. The chemicals do not break down in the environment.
They have been found in drinking water, groundwater, surface water, soil, sediments, air, fish and wildlife, as well as human blood samples. PFAS have been detected in all of Madison's municipal wells.
Be the first to know
Get local news delivered to your inbox!