Dramatic but feasible action could cut greenhouse gas emissions from Dane County in half over the coming decade, boosting economic development and improving health but falling short of the cuts scientists say are needed to avert catastrophic climate change.
Those are the key findings of the county's Climate Action Plan, which is scheduled to be released Monday.
According to a copy provided to the Wisconsin State Journal, the plan calls for:
Development of enough solar and wind generation — along with storage — to meet 80% of the county's electricity needs.
Countywide energy efficiency programs for buildings and transportation systems.
Programs to reduce driving and encourage the adoption of electric vehicles.
Farming practices to capture more carbon.
Together, these actions would cut in half the county's estimated 7.5 million metric tons of greenhouse gas emissions and put it on a path to deep decarbonization. Yet the modeling used shows it would fall "far short" of the goal of a carbon-neutral economy by 2050.
That, according to the plan, will require additional measures and technologies not yet available, such as ways to heat buildings and water without natural gas and alternatives to fossil fuels used in transportation.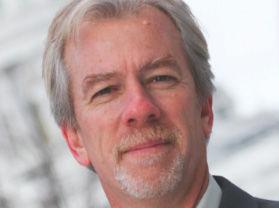 "It really is a 10-year plan — a plan that was intentionally meant to get us on a path to deep decarbonization," said Keith Reopelle, head of Dane County's Office of Energy and Climate Change and the lead author of the report. "The fact is there's going to need to be some innovations in technology and new policies."
Developed over the past two years at a taxpayer cost of $194,260, the plan is just that — a road map to reducing greenhouse gas emissions.
It outlines more than 100 individual steps that individuals, businesses and local governments can take to reduce their carbon footprints but includes no mandates. Implementation will require widespread private-sector participation.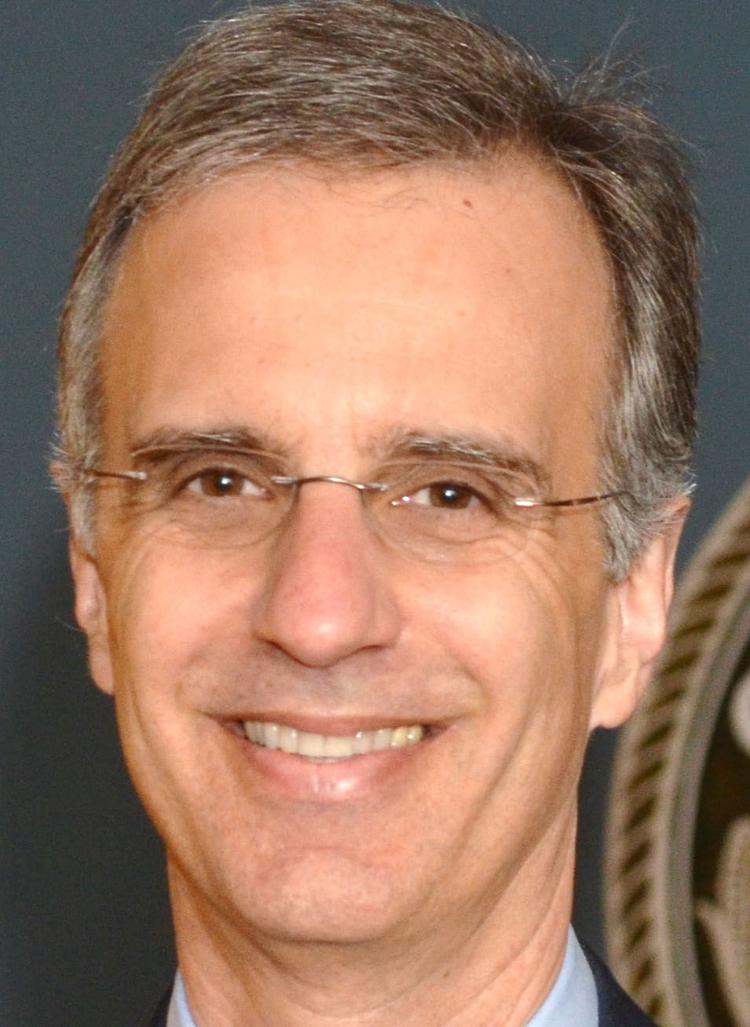 "There's low-hanging fruit," said County Executive Joe Parisi. "There are folks in the business community who, if they felt they could afford it, would do a solar or renewable energy project. We're giving folks the know-how and information on how to do that immediately."
Clock is running
Dane County residents are already suffering the effects of climate change, such as historic flooding in 2018 that claimed one man's life and caused an estimated $155 million in property damage, according to the plan.
The impacts — including temperature extremes and increased precipitation — are expected to intensify over the coming decades, according to UW-Madison climate scientists cited in the plan.
Dane County residents alone can't change that trajectory. The Intergovernmental Panel on Climate Change says worldwide emissions need to fall 45% by 2030 and to zero by 2050 in order to hold warming to 1.5 degrees Celsius, a threshold above which the results could be catastrophic.
Parisi acknowledges the county's limited role but said he hopes the plan — the first of its kind in Wisconsin — can serve as a template for other communities.
"The ideal would be to have a national government that recognizes the task at hand. Unfortunately we don't have that," he said. "We can't wait for the ideal situation. This is the art of the possible."
Steep price drops for renewable energy and a groundswell of public support have created an opportunity for local leadership on climate change, said Greg Nemet, a professor of public policy and environmental studies at UW-Madison.
"There's a much stronger place for local action than there was five or 10 years ago," Nemet said. "Once people see some of these examples they're pretty interested and eager to adopt. ... That can lead people to make different decisions."
Community effort
The plan is not a response to specific county legislation; rather, it was an initiative of Parisi, who created the Office of Energy and Climate Change in his 2017 budget.
"Clean energy in general has been a focus of mine," Parisi said. "It's something the community is really concerned about and wants movement on."
While she had not seen the final plan, Dane County Board Chairwoman Analiese Eicher said the board supports the mission.
"The County Board of Supervisors has always been committed to sustainability," she said. "It's something that is at the forefront of a lot of our minds, particularly with what we went through with the flooding of 2018."
The county has already made significant investments in offsetting its own electricity use with renewable resources and just last week completed the final phase of a $29 million project to capture methane from the county landfill as well as private-sector manure digesters for use as renewable transportation fuel, also known as biogas.
The county expects to recoup the biogas investment in just four years and has shaved tens of thousands of dollars in electricity costs by switching to solar.
"We felt it was important that we walk the walk first," Parisi said. "But it's also important to make this a county-wide and community-wide effort."
The plan does not include a price tag for the actions, which Reopelle said would have cost another $100,000 to model, but concludes that they would boost economic development as well as equity and public health.
"It would have showed us we were going to be saving a lot of money," Reopelle said. "The vast majority of emissions reduction measures are very cost effective. Businesses and homeowners are going to save a lot of money."
Some unsatisfied
The plan was developed with input from 38 organizations and 75 individuals, including municipal governments and environmental groups such as Clean Wisconsin and the Sierra Club but also businesses and utilities, which have historically been the largest contributor of greenhouse gas emissions.
Reopelle said there was a deliberate effort to include diverse perspectives, including environmentalists as well as traditionally marginalized populations and industry.
"We have to work with the entities responsible for the emissions to reduce the emissions," Parisi said. "We have to partner with them."
Zach Brandon, president of the Greater Madison Chamber of Commerce, said while there is disagreement on some items in the document, the business organization supports the broader goal of "working collaboratively to address this challenge."
"We believe — and I think the other members of the council would agree — that sustainability is built on a foundation of education, partnership and incentives," Brandon said. "It is rarely, if ever, built by mandate."
Others say the plan doesn't go far enough.
Jon Becker, who chaired a federally supported county-level climate work group from 2011 to 2013, hadn't seen the final draft but said the goals fall short of the county's responsibility to eliminate all carbon emissions.
"While there were several positives to the November draft of this report, there was too much fossil fuel carbon left on the table, for too long," Becker said. "Seven years ago, these goals were seen as cutting edge. Now they are being adopted by the most eco-progressive governments."
Competing crises
The county had originally hoped to release the plan last fall, but Reopelle said the 198-page document took longer than expected to be completed.
Parisi acknowledged the release would have looked different prior to the COVID-19 health emergency, but said it's important not to lose focus on climate change, and the initiatives outlined in the plan will be key to rebuilding the economy.
"The health crisis is going to be the main focus for a long time — for months if not years," Parisi said. "But the two are not mutually exclusive. We're going to need every tool."
He said there are lessons to be learned from the pandemic response that can be applied to climate change.
"The climate crisis is also a crisis; it's just unfolding at a slower pace. But it's still real and knocking at our door," Parisi said. "Pretending it doesn't exist is not a good strategy."
"The fact is there's going to need to be some innovations in technology and new policies." Keith Reopelle, head of Dane County's Office of Energy and Climate Change and report's lead author
"The fact is there's going to need to be some innovations in technology and new policies."

Keith Reopelle, head of Dane County's Office of Energy and Climate Change and report's lead author
Be the first to know
Get local news delivered to your inbox!