Wisconsin's second-largest coal plant and source of carbon dioxide will shut down by 2025 as utilities continue the shift away from fossil fuels.
Alliant Energy, the majority owner and operator of the Columbia Energy Center near Portage, announced the retirement to the plant's workers Tuesday morning.
David de Leon, president of Alliant's Wisconsin utility, said closing the 45-year-old plant will allow it to avoid some $250 million in maintenance and upgrade costs while also speeding the company's transition to clean energy.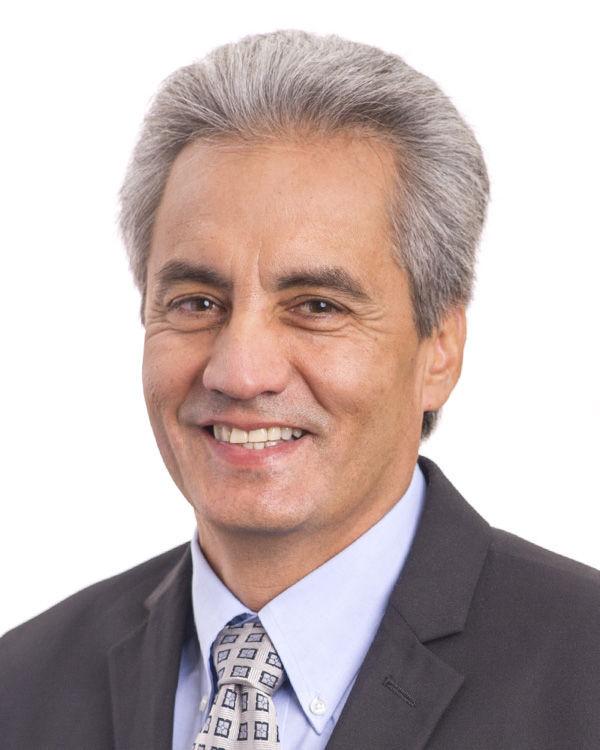 "It's a facility that's served our customers well for many, many years," de Leon said. "Columbia's provided a tremendous amount of energy for the entire state."
Environmental groups praised the announcement as a critical step toward slowing global climate change that will also reduce local air and water pollution.
"What's really exciting about this is Alliant is putting words into action," said Elizabeth Katt-Reinders, deputy director of the Sierra Club's Beyond Coal campaign, which has long sought to close the plant. "This is a critical decade. Long-term goals are great, but we cannot wait to take action."
Retiring the 1,100-megawatt plant early will eliminate an estimated 97 million tons of carbon dioxide as well as smog-causing pollutants such as nitrogen and sulfur dioxide.
"It's an enormous win for the state, for the climate, for public health," said Katie Nekola, general counsel for Clean Wisconsin. "And it makes economic sense."
National trend
The planned closure puts Alliant on track to be Wisconsin's first large utility to eliminate coal and follows a national trend as cheaper sources of energy push coal plants into the red.
Alliant previously announced plans to close its 417-megawatt plant in Sheboygan next year and cease burning coal at three plants in Iowa, though it will continue to operate a 725-megawatt plant in Ottumwa and also owns shares in three other Iowa coal plants operated by MidAmerican Energy.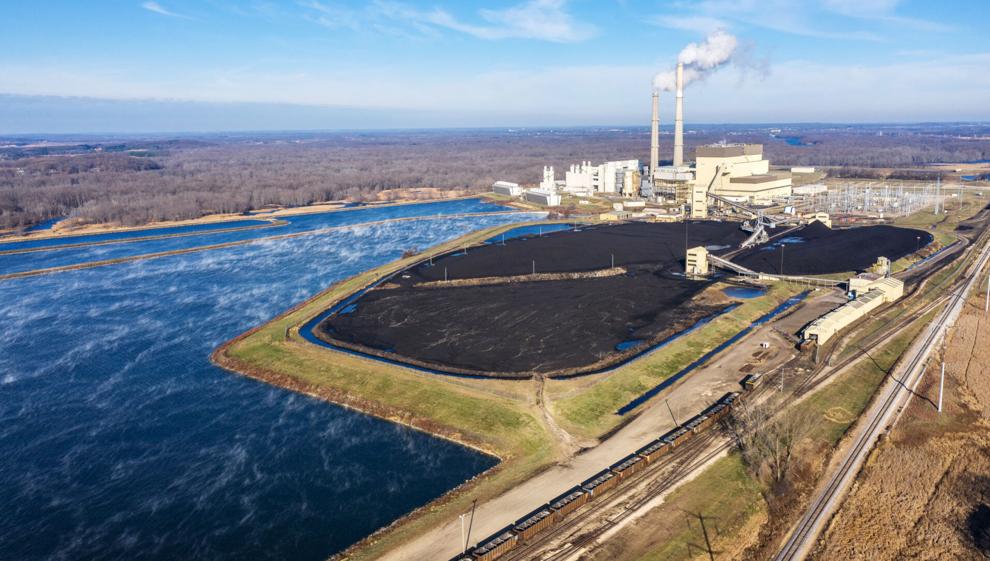 Impact on jobs
De Leon said about 40% of the plant's 110 workers will be eligible to retire before the plant shuts down, and Alliant will work to help others find jobs within the company or train for new careers.
Tony Bartels, business manager for the International Brotherhood of Electrical Workers Local 965, said the news did not come as a surprise, though the retirement date was earlier than he had expected.
"We were notified over a year ago that the company was planning to move forward with getting out of coal," he said.
Bartels said about 30 union workers — most of them from Alliant's Sheboygan plant — have already moved into other jobs, while others who don't want to relocate have taken advantage of tuition reimbursement offers.
Alliant says it will also work with community leaders to determine the best use for the 3,000-acre site.
Ripple effect
Shuttering the Columbia plant will also reduce the fossil fuel footprints of two other utilities: Wisconsin Public Service Corp. owns a 27.5% share of the plant, while Madison Gas and Electric owns 19%.
MGE president Jeff Keebler said the plan is a key step in the utility's efforts to cut 65% of its carbon emissions by 2030. It will eliminate about two-thirds of MGE's coal-fired generation capacity.
"We have said since introducing our clean energy and carbon reduction goals, if we can go further faster, we will," Keebler said. "This and our significant investments in renewable energy represent our ongoing commitment to a cost‐effective clean energy transition that benefits all of MGE's customers."
A spokesman for WPSC's parent company, WEC Energy Group, said the retirement "is the next step in our plan to build a bright, sustainable future as we invest in renewable energy projects in Wisconsin and reduce emissions by 70% by 2030."
In just over 12 months, Wisconsin utilities have announced plans to shutter four coal plants, putting Wisconsin utilities on track to retire more than half the state's remaining 5,846 megawatts of coal-fired capacity over the next five years. Those same utilities already closed six coal plants with a combined capacity of 2,300 megawatts since 2015.
Millions invested
Columbia is the state's third-largest electricity generator but second-biggest source of carbon dioxide, emitting more than 5.8 million tons in 2019, according to the U.S. Energy Information Administration.
Jeff Ripp, director of regulatory affairs for Alliant, said the potential for future carbon regulation under the Biden administration did not factor into the decision, which was based solely on current economic and regulatory factors.
"This decision is driven by what's best for our customers," Ripp said.
The three utilities together have yet to recoup about $958 million of their investment in the plant, much of that associated with a roughly $800 million pollution control upgrade installed as part of a 2013 settlement for air pollution violations.
It will be up to the Public Service Commission to determine how much of that remaining investment they can recover from ratepayers, and whether shareholders could lose money because of the plant's closing.
"We're pleased that there may be an opportunity to save taxpayers money by switching to clean energy," said Tom Content, executive director of the Citizens Utility Board. "It also re-emphasizes how critical it is to find a way to retire these older plants without the customer having to pay the full profit."
With Tuesday's announcement, Wisconsin has just three coal-fired plants not scheduled for retirement: Weston, a 945-megawatt plant in Marathon County owned by WPSC and Dairyland Power; JP Madgett, Dairyland's 387-megawatt plant in Alma; and We Energies' 1,400-megawatt Elm Road generating station, which was completed in 2011.
Katt-Reinders praised Alliant for being the state's first utility to involve outside stakeholder groups such as the Sierra Club in long-term resource planning.
"We hope that other utilities in the state follow suit … within the next five years," she said. "We cannot wait until the end of this decade. ... We need to start having utilities take action now."
---
Fave 5: Reporter Chris Hubbuch picks his top stories from 2019