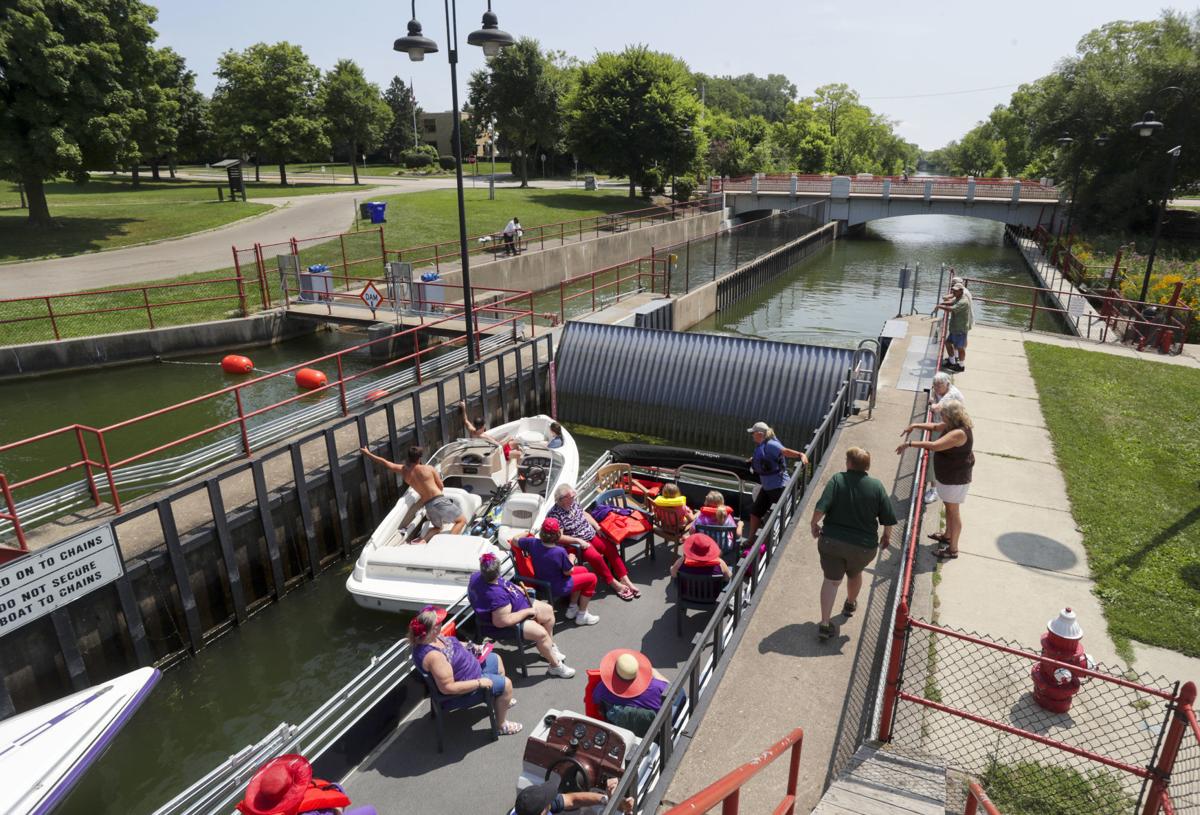 Year after year, more pavement and rooftops cover the land around the Yahara lakes.
The hard surfaces send rainwater rocketing toward the lakes instead of allowing it to seep into the soil, where it may take a much slower route or even stay in groundwater for years.
Meanwhile, the weather keeps getting wetter, and high-intensity rains are more frequent.
Increasingly, the lakes are rising above the maximum level set by the state, and the area may be on the cusp of flooding unlike anything in the last 100 years, said Ken Potter, a UW-Madison emeritus professor of civil and environmental engineering and an expert on flooding and stormwater management.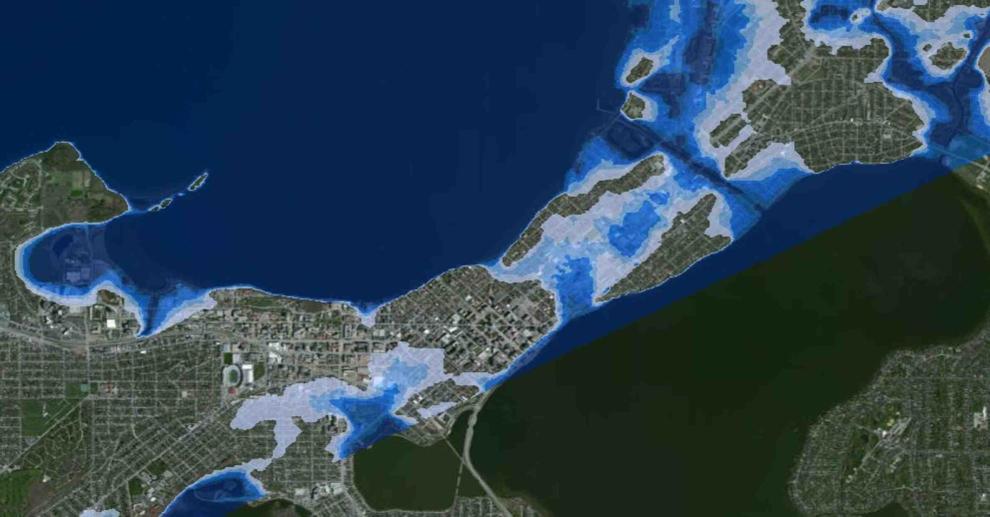 "We've just been at the fringes of serious problems except for a few vulnerable areas, but we haven't had big flooding here," Potter said.
Because the risks are rising in a place with so many homes huddled around the water, Potter wanted to learn more.
Up to 14 inches of rain fell on Sauk County. Lake Delton rose until it breached a strip of land separating it from the Wisconsin River. The lake washed into the river, taking five houses with it.
A little farther south, 810 square miles were submerged along the Baraboo River, closing Interstate 90-94-39 for days and causing millions of dollars in property damage.
What if that storm had been centered over Lake Mendota where the Tenney dam and earthen embankments separate the lake from the Isthmus?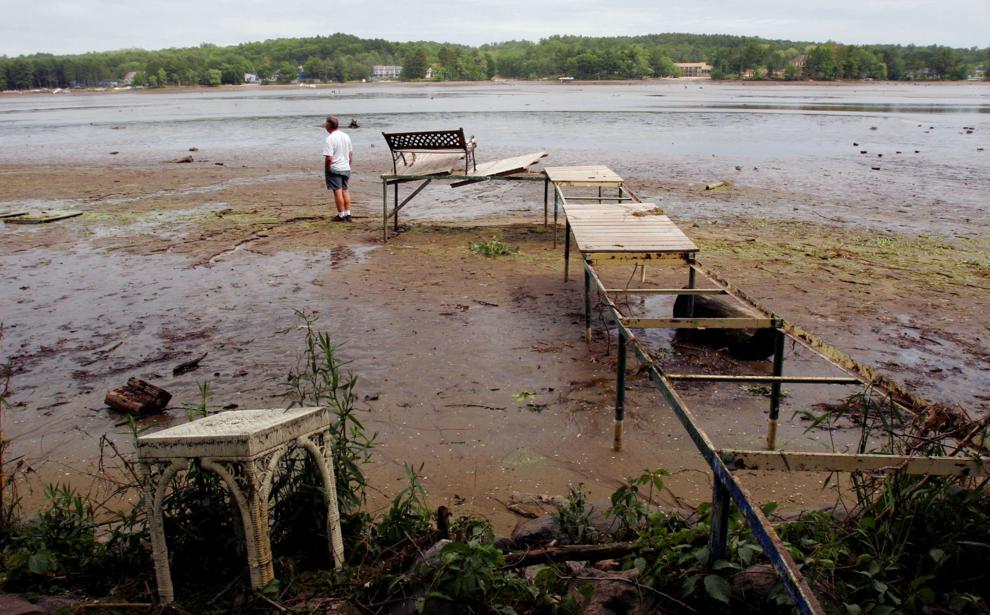 Potter's analysis found that enough water would have accumulated for the lake to top the dam by 3 feet. The water would have then rushed downstream at a rate of 3,400 cubic feet per second — five times the normal rate – and far more than the Yahara River could contain.
Potter didn't examine how much property damage might have been caused, or how long it might have taken the water to drain downstream, but UW-Madison research done subsequently showed portions of the Isthmus would have been inundated.
Madison and other communities continually replace and improve stormwater systems, but Potter is concerned that it may not be enough.
Last year, Potter led a panel of private consulting engineers and representatives of state and local government agencies that called on Dane County to adopt stricter standards to control the volume of runoff allowed from new developments, and to set fees to help pay for designs that ensure water would soak into the ground, evaporate or be used in some way.
Builders have resisted higher costs in the past. This year they were among the groups that persuaded Gov. Scott Walker and a majority of state lawmakers to forbid ordinances that are tougher than state standards. State standards allow developments to roughly double runoff, Potter said.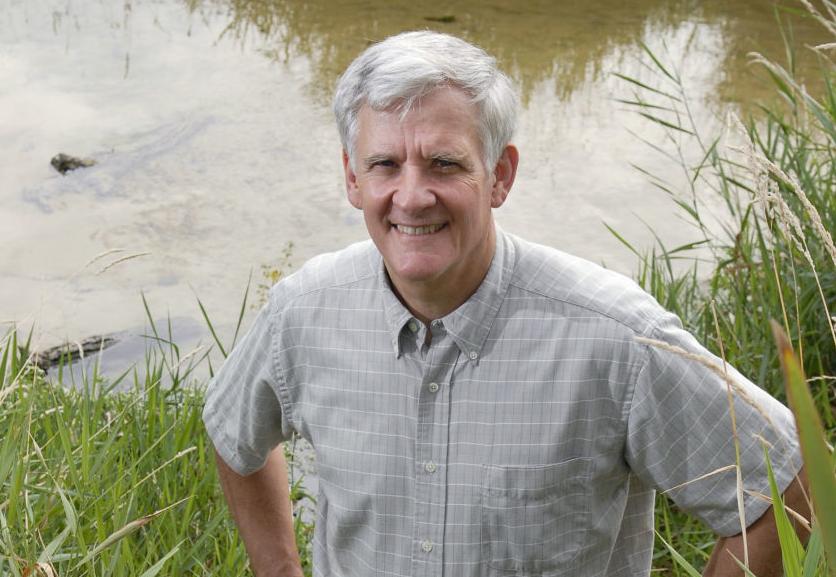 Rising lake levels
While many new developments have retention ponds, they don't deter runoff, Potter said; they only delay it. Other features such as wetlands and rain gardens can reduce the volume of stormwater runoff that ends up in the lakes.
But policymakers are moving in the opposite direction. The state has repeatedly reduced wetland protections in the last decade.
Lake Mendota levels have been rising since 1916. Since 1993, Lake Monona has hit seven of its 10 highest levels of the past 100 years.
Since 1970, the Yahara River's volume has been 30 percent higher than it was in the previous four decades, and annual average precipitation for the Madison area has been 13 percent greater.
Water running off streets and rooftops not only increases flood risk; it also carries pollutants, including those that cause beach closings, tangle boats in weeds and make the lakes smell bad.
"Without major changes in stormwater policy, damages from Yahara lakes flooding will increase dramatically in the future," Potter said.