Wisconsin's utility customer advocacy group has joined landowners, local governments and environmental groups urging Wisconsin regulators to reject a proposed high-voltage power line project, which they call outdated technology.
In a legal brief filed Friday, the Citizens Utility Board said there's no evidence the $500 million line, known as Cardinal-Hickory Creek, is needed for reliability and it may not deliver the benefits its owners promise.
The group, which represents the interests of residential and small business ratepayers, said the project appears to provide more benefits to out-of-state power producers than ratepayers and that there is a "significant risk that the line, if constructed, will result in net costs rather than net benefits for Wisconsin customers."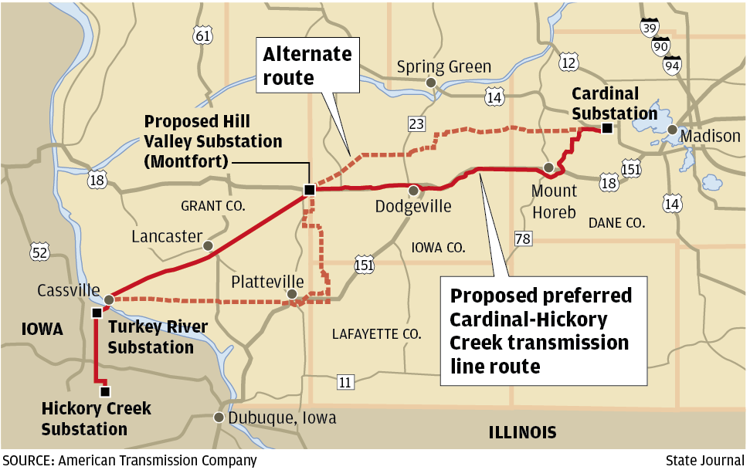 The utilities and clean energy advocates say the line is needed to bring power from the west to population centers, and that numerous existing and planned wind and solar projects are depending on it to deliver their full output.
They argue the line will deliver between $23 million and $350 million in net benefits to Wisconsin under "the most plausible" future scenarios studied. In the worst-case scenario, they say, it would cost Wisconsin customers just $25 million over 40 years to relieve congestion that is keeping wholesale energy prices higher than in neighboring states.
The Public Service Commission must decide by Sept. 30 whether the project is needed and in the public interest.
Opponents argue the line is an old approach to generate profits for its owners. They say there has been inadequate study of newer and cheaper alternatives, such as in-state solar and battery storage.
"This Commission has to save the utilities from their penchant for living in the past," wrote SOUL, one of more than a dozen groups fighting the project.
Cardinal-Hickory Creek is the last of 17 "multi value projects" — determined to provide a combination of reliability and economic value and deliver renewable energy — approved nearly a decade ago by the regional agency that controls the grid and energy markets in 15 states and one Canadian province.
Opponents say that MVP status does not translate to need.
"The MVP portfolio may make sense as a portfolio but time has passed this project by, given advances in technology that have brought down the cost of solar and storage," said Tom Content, executive director of CUB. "A lot has changed since MISO (Midcontinent Independent System Operator) approved the whole package. Look at the drop in solar prices in the past five years."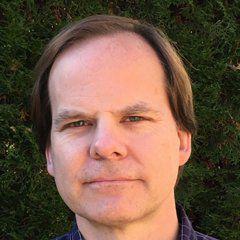 Dane County, which opposes the line, argues the applicants failed to demonstrate a need and overstated certain impacts. The county points to a finding by commission staff that Wisconsin ratepayers would be better off if the project were delayed two years.
"Applicants cannot possibly demonstrate that there is justification for this Project, when Commission staff have shown that a delay of two-years will only serve to bolster Wisconsin transmission customers," wrote Carlos Pabellon, the county's deputy corporation counsel.
The Driftless Area Land Conservancy and Wisconsin Wildlife Federation have been some of the fiercest opponents of the line, which they liken to land lines and telephone poles in an era of wireless technology.
They say Wisconsin ratepayers would be better served by investments in local renewable generation and storage and improving existing transmission lines.
"The proposed CHC transmission line is a 1990s approach," the groups wrote in their brief. "The Applicants may be stuck in their highly-profitable past of huge capital investments, but, on behalf of the Wisconsin public and consumers, the PSC must not be."