A white buck, a black wolf, a golden eagle. Moose, fishers, badgers, and — finally — a cougar. These are some of the millions of animals captured and catalogued over the past four years by a network of trail cameras throughout Wisconsin.
Launched in 2016, the Wisconsin Department of Natural Resources has collected more than 50 million photos through Snapshot Wisconsin, a citizen-science initiative to catalog wildlife.
Trail cameras, triggered by motion and heat, snap photos of animals (and occasionally people) as they pass by. The photos — about 45,000 per day — are uploaded into a crowdsourcing platform called Zooniverse, where people all over the world can browse through and help classify the species and note characteristics such as gender and age.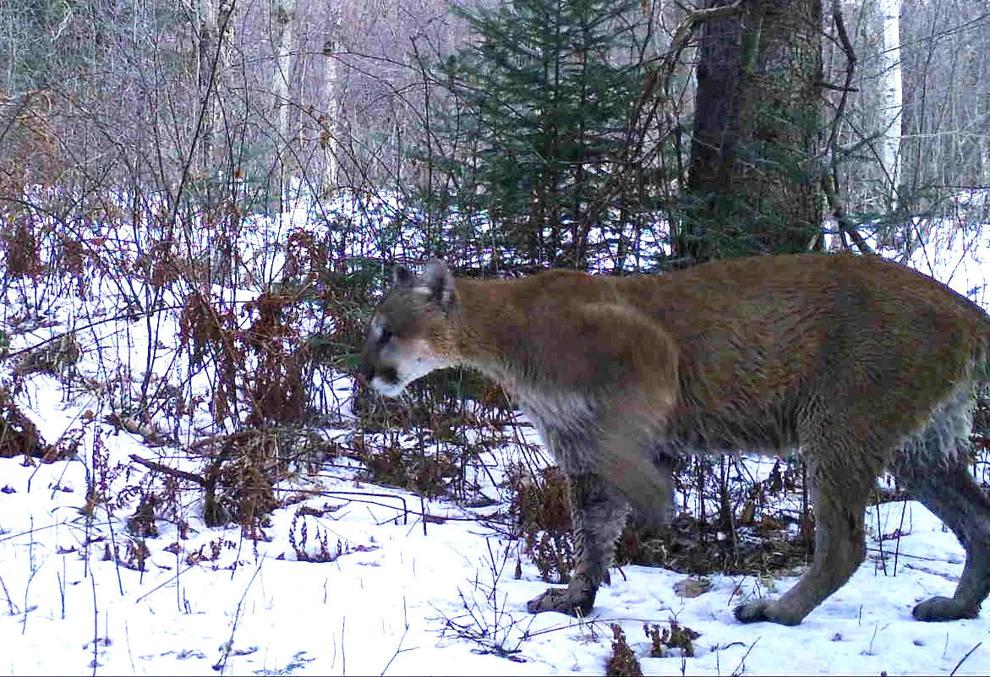 About 1,800 volunteers host more than 2,100 trail cameras in all 72 counties.
The DNR uses the data to better understand animal populations and movements, estimate deer and elk populations and inform wildlife management decisions.
Data are also posted to an online dashboard where people can see where animals have been found and track their activity by time of day.
"These trail cams act as fixed points on the landscape. It helps us to capture this really long-term dataset across the state," said project coordinator Christine Anhalt-Depies.
Anhalt-Depies said the cameras have captured most mammals and large birds that would be expected in Wisconsin.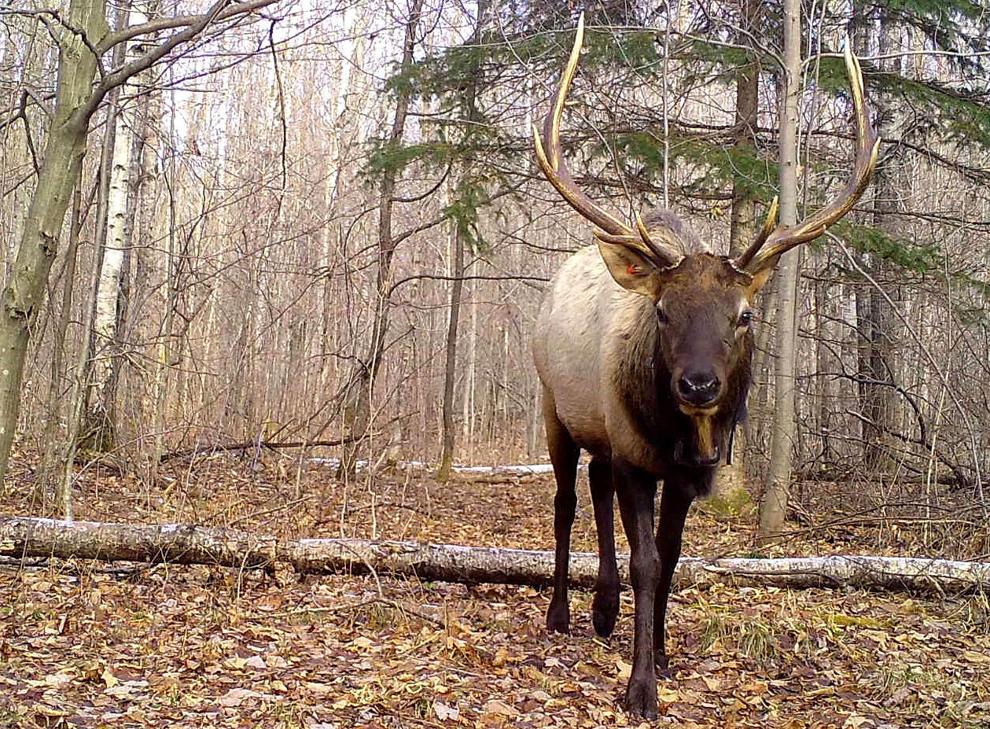 Squirrel and deer are among the most common species, but trail cams have captured bear, wolves and badgers, too, as well as some rarely seen creatures such as fishers, moose and marten and, just this year, a cougar prowling through Waupaca County.
"It took us a couple of years and 2,100 trail cameras to get there," Anhalt-Depies said. "But we did this year capture one."
They aren't just mugshots, either.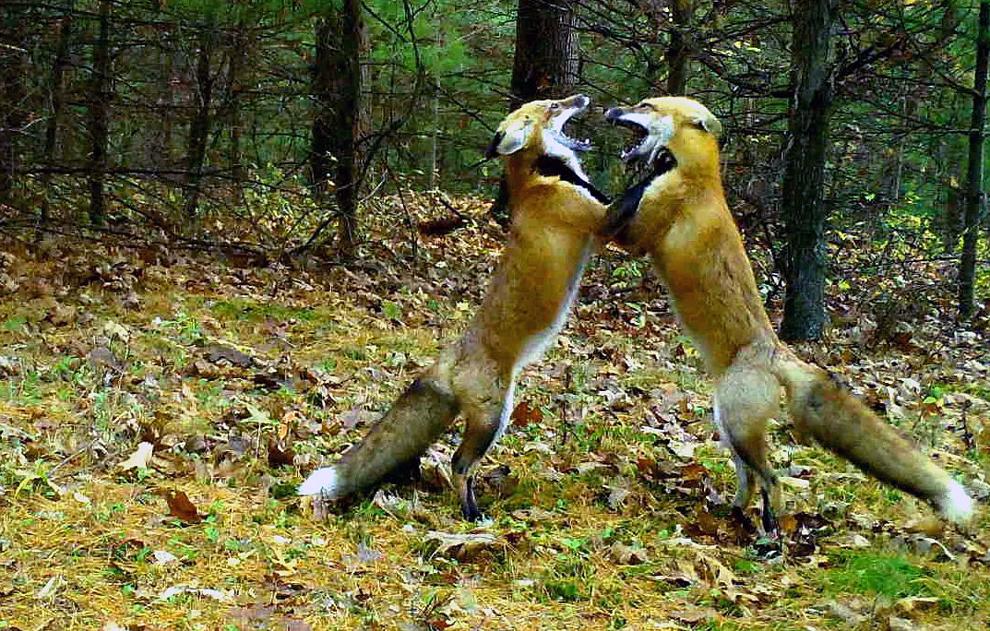 A pair of red foxes fight in Marquette County. A bear and coyote cross paths in Juneau County, while an Adams County gobbler fans his tail for a nonplussed hen. A short-tailed weasel scampers across the snows of Ashland County, barely distinguishable from its background except for the black tip of its tail.
Anhalt-Depies, who earned a PhD studying citizen science at UW-Madison's Department of Forest and Wildlife Ecology, said most volunteers are interested in learning more about local wildlife and helping to protect natural resources.
"This is a really tangible way for people to get involved with DNR wildlife research," she said. "Anyone around the world can then help. We do have folks from all around the world helping to classify. No special training is needed."
There is also a large contingent of educators, such as Tim Sprain, a seventh-grade science teacher from La Crosse who monitors three cameras with his students.
A self-described farm kid who grew up hunting and trapping before studying wolves in college, Sprain said the cameras fit into his philosophy of engaging youths through experiential learning.
"They just can't wait — most of them are city kids," Sprain said. "Even the country kids get so darn excited when they see something they can't identify."
Sprain, whose Jackson County camera has photographed bobcats and wolves, said the most exciting moment was catching a fisher on a camera in Hixon Forest, an 800-acre park within the city limits.
"I feel like it's opened up a path for a lot of our kids," Sprain said. "This overemphasis on literacy — it's important, but it has unintentionally de-emphasized the rest of life. These are science skills that would lead to a passion and a profession."
[Editor's note: This story has been updated to correct the department where Christine Anhalt-Depies earned her PhD. It was at UW-Madison's Department of Forest and Wildlife Ecology.]
---