In 2012, the U.S. Department of Agriculture updated the Wisconsin plant hardiness zone map. Outside of a coterie of gardeners and growers who use the map to determine what plants will survive in a given climate, the change was not widely noticed.
But the new map marked a sea change. It was a visible testament that the federal government had accepted what scientists have been saying for decades: The climate is, in fact, changing.
The new map extended the state's warmest zone — with temperatures bottoming out at minus 10 to minus 15 degrees — from two small pockets clinging to the Lake Michigan coast near Manitowoc and Milwaukee to a swath that runs from the Illinois border up the coast to the tip of Door County.
Madison, which used to be the westernmost point of the next warmest zone — with coldest temperatures bottoming out at minus 20 to minus 15 degrees — is now squarely in the middle.
The coldest zone — minus 35 to minus 40 degrees — has fallen completely off of the map.
Also little noticed was a 1.1-degree increase in the average state temperature between 1950 and 2006. It was, after all, a very small change over decades. The effects could be brushed off as weather anomalies: historic floods, February thaws, autumn heat waves.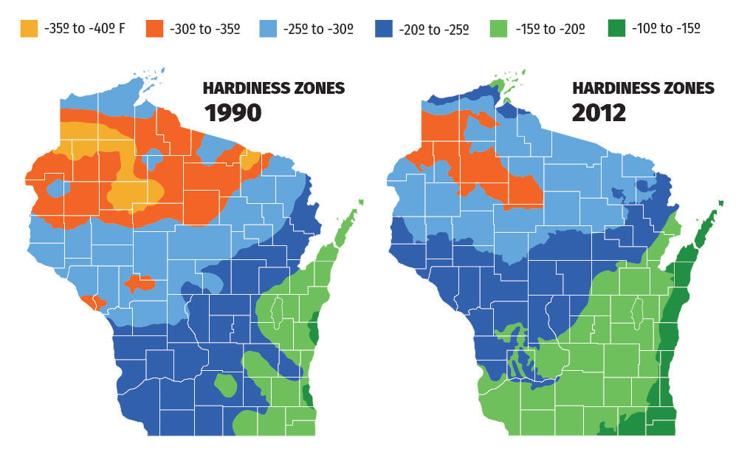 There are still people who refuse to see what the vast majority of scientists consider self-evident. The president has called climate change a Chinese hoax. The governor's chief environmental agency, the Department of Natural Resources, has eliminated climate research, disbanded its science bureau and scrubbed all mention of climate change from its website. The agency's communications director didn't respond to a Cap Times request for an interview on the subject.  
"It's very difficult to get some people's attention that they really need to do something now," said Jack Sullivan, a former DNR science chief who retired two years ago when the Legislature disbanded the agency's science bureau. "What they do now could benefit the citizens of the state of Wisconsin for generations to come, but I don't think they think long-term like that."
Even some farmers, who more and more have to deal with erosion from heavy rains and other issues related to changing weather patterns, are not concerned.
"That's a challenge," said George Koepp, agricultural extension agent for Columbia County. "Some farmers seem to ignore it. There are some."
Badger State folks have a front-row seat to the effects of global warming, which are significantly more pronounced in northern latitudes. In Wisconsin, more than states to the south, climate change is ushering in earlier springs, later falls, less snow, less lake ice, more floods, more drought, more algae.
Scientists with the University of Wisconsin-Madison's Initiative on Climate Change Impacts — an effort to identify climate change fallout and offer coping strategies — believe that the effects can be mitigated with reduced greenhouse gas emissions. They believe that policy makers and public agencies can take measures to adapt.
But those measures are on indefinite hold.
"It's disappointing, particularly with the shutdown of the DNR science bureau that WICCI collaborated with," said Michael Notaro, a UW-Madison professor on the front lines of climate research.
At UW-Madison, scientists have documented the changes for decades. They've based their computer modeling on how much or how little greenhouse gas emissions humans might send into the atmosphere. Lately, they're leaning toward the worst-case scenarios.
"In the last decade or two decades we've been tracking more often than not on the high-end emissions scenario," Notaro said. "Not to say that we shouldn't look at both, but that's kind of where we're at right now unless things change. Our country's certainly not changing in the right direction right now."
What does that mean for Wisconsin? Here are some examples.
The temperature is rising
In 2011, WICCI released a comprehensive report on climate change. One of the many findings was the 1.1-degree statewide temperature increase between 1950 and 2006. Scientists expect the average statewide temperature to rise by another 6 or 7 degrees by mid-century, and possibly as much as 9 degrees. Even discounting the worst-case scenario, that's an acceleration over the increase between 1950 and 2006 by a factor of about eight.
The result, scientists predict, will be more and longer lasting heat waves. In the southern part of the state, expect 21 additional 90-degree-plus days a year and an extra week in the north, where changes are already in high gear. Average springtime temperatures in the northern regions are up as much as 3.5 degrees, and wintertime increases are up by 4.5 degrees.
Between 1950 and 2006, northwestern and central Wisconsin saw subzero days decline by two to three weeks, and sub-zero days are expected to decrease by two to three more weeks in the next 33 years.
As UW researchers put it in their report, Wisconsin is warming, but it's even more dramatically becoming "less cold."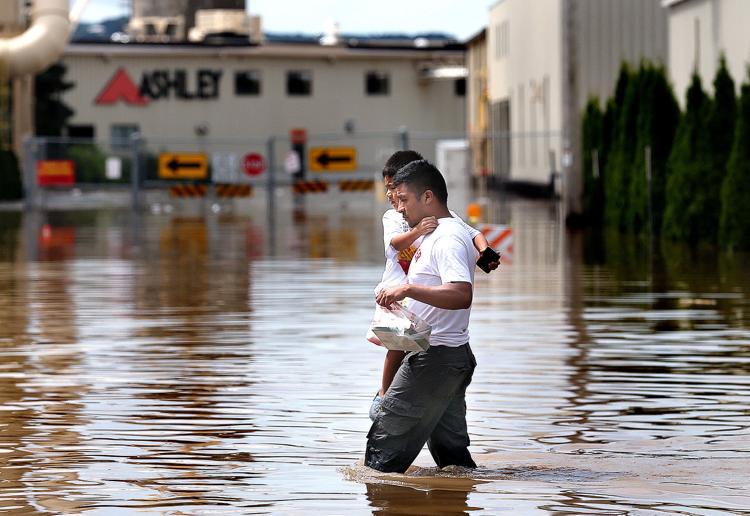 Flooding is getting worse
The rise in temperatures increases the air's capacity to hold moisture, and that moisture has been unleashed with historic fury over the past decade.
"In the last six years, Wisconsin has seen five 100-year floods and one 1,000-year flood," wrote Tyler Esh, Eau Claire County emergency management coordinator, in a recent column.
As flooding becomes more commonplace, homeowners, businesses and taxpayers are increasingly bearing the brunt of the costs from drenched basements, washed-out roads and bridges, power outages and overburdened stormwater and sewage systems.   
On June 9, 2008, Lake Delton disappeared after flooding eroded the dam that contained the 245-acre man-made basin, washing away three homes, damaging others and dealing a heavy blow to the $1 billion Wisconsin Dells tourist economy.
That was the most visible catastrophe from the string of rainstorms that hit the Midwest that year, but it was not the only one.
The swollen Kickapoo River devastated the village of Gays Mills, which was still reeling from flooding the previous year. The Wisconsin, Rock, Crawfish and Baraboo rivers unleashed torrents of water and mudslides that closed interstates, state highways and other roads, flooded homes, and drowned one man stranded in his car in the town of Summit.
Last year, after what one official called "massive" and "unprecedented" torrential rains, residents of the city of Burlington were subjected to power outages, worries over contaminated water and health concerns from the proliferation of mold. The storm prompted the evacuation of hundreds of residents in Arcadia. Seventeen counties declared states of emergency.
The proliferation of heavy rain events has prompted the Army Corps of Engineers to revise its flood forecasts and prompted officials in 28 communities in the Milwaukee area to launch $400 million worth of flood-management projects, including raising bridges, a practice that's becoming common nationwide.  
"What used to be the norm is no longer the norm," Rob Davis, Milwaukee's flood-control program manager, told the Milwaukee Journal Sentinel. "The norm is much higher."
Researchers have been tracking ice cover on Lake Mendota since 1855. The average number of ice-cover days per season has dropped from 122 for the first 20 years the record has been kept to 79 during the last 20, a decline of 35 percent.
Scientists have only been keeping track of northern lake ice since 1982, but data since then indicates an even more rapid decline. Using Trout Lake in Vilas County as an example, the first 10 years of record keeping show an average of 114.6 days of lake ice, compared with 111.6 days for the last 10 years. That three-day decline exceeds the 2.3 fewer days of lake ice during the same timeframes on Lake Mendota. If the trend remains constant — and experts believe that it's accelerating — ice cover on Trout Lake will be shortened by more than a week in 25 years.  
Even more remarkable is the decline of ice on the Great Lakes. According to a study by the American Meteorological Society, from 1973 to 2010, annual average ice coverage on the Great Lakes declined by an alarming 71 percent — and projections are that there will be little or no open-lake ice coverage in the next couple of decades. The result: in the short-term, a vast increase in lake effect snow; in the long-term, less snow, more freezing rain.
Wisconsin's recreation industry is taking a hit
Wisconsin's recreational fishing opportunities bring about $2 billion a year to the state. But the demise of the walleye and the brook trout threaten to take a bite out of the fishing economy.
According to University of Minnesota researcher Gretchen Hansen, today's 326,183 acres of walleye-dominated Wisconsin lakes are projected to decline to 47,813 acres by 2040. Meanwhile, the 187,975 acres where largemouth bass rule will balloon to 414,400. And the acres in which the two species co-exist, now a mere 20,025, will see an increase to 226,134.
And what of the brook trout? A 2011 report by the DNR's Matthew Mitro and John Lyons (before the agency put an end to climate change research) and U.S.Geological Survey researcher Jana Stewart predicts that an increase of 1.8 degrees would shrink the brook trout population by 44 percent by mid-century. And that's the "best-case scenario." A "moderate-case" scenario, an increase of 5.4 degrees, would wipe out 94 percent of the species, and a "worst-case" scenario, a 9-degree hike, would doom the species in the Badger State. Meanwhile, warm-water species like channel catfish, smallmouth and largemouth bass and black crappie will thrive.
You have free articles remaining.
Wisconsin's status as a recreational destination has been affected in other ways as well. Remember last winter's Birkebeiner? With more than 10,000 entrants, the northern Wisconsin institution is the biggest cross country ski race in North America. But not in 2017. It was cancelled for lack of snow. Organizers are hoping to improve conditions with snow-making equipment, but they caution that it won't save the race if there's no snow cover.
Low-snow years threaten not only Wisconsin's lauded ski trails, but will also keep away downhill skiers, snowmobilers, ice fishers, snowshoers and other winter enthusiasts who bring millions of dollars to the state.
According to a 2012 study out of the University of New Hampshire, Wisconsin takes a $179 million hit during low-snow years versus high-snow years in downhill skiing alone, including lost ski resort revenue and added economic activity, as well as a loss of 1,237 jobs.
And while there was no economic data to determine the impact of low-snow years on snowmobiling, in the 2009-10 season, there were more than 2 million snowmobile visit days in the state. Unlike ski resorts, snow-making technologies won't help the taverns, motels and other small businesses that depend on snowmobilers.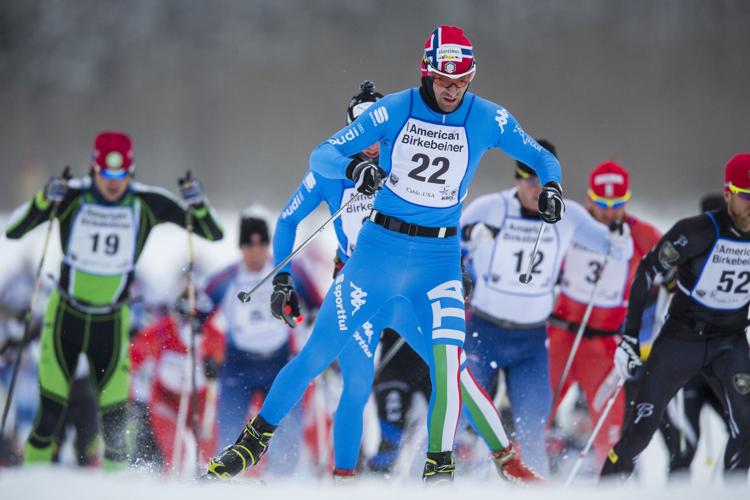 Forest trees are feeling the heat
According to the DNR, the forestry industry in Wisconsin generates $24.7 billion in economic activity, providing more than 64,000 jobs. But rising temperatures and resultant drought, forest pests, diseases and invasive species are putting stress on the supply chain.  
Regardless of what trees are there to harvest, getting to them is becoming more difficult. Over the past 60 years, the duration of ground freezes has declined by about three weeks, shortening the time when forest roads can handle equipment to haul off harvested trees. That trend is expected to continue.
A 2014 project by northern Wisconsin's Florence County, along with the Sustainable Resources Institute, looked at a 400-acre parcel of county-owned forest where as much as 90 percent of the trees had fallen victim to drought and forest insects.
"This is an ongoing issue that is unfortunately common to many landowners in northern Wisconsin," reads a summary of their work.
A 2014 study of 16 million acres of northern Wisconsin and western Upper Michigan forests found that increasing temperatures have led to earlier growing seasons. Longer growing seasons mean trees will need more water to survive.
But rainfall is coming less often. And when it does come, it's more likely to come in buckets.
The July 2016 rainstorm in northern Wisconsin was dramatic. Some areas received 8 to 10 inches of rain in a 24-hour period, and two districts of the Chequamegon-Nicolet National Forest sustained extreme damage, with culvert crossings, bridges and roads damaged or washed out.
Wisconsin's 17 million acres of forest comprises about half the state, and the trees that make up those forests are changing. Species like the black spruce, balsam fir, quaking aspen, paper birch and white spruce are expected to see sharp declines over the next century, according to WICCI.
Research by Jonathan Pauli, an assistant UW-Madison professor of forest and wildlife ecology, shows that a steep decline in snow cover duration has pushed the habitat for the snowshoe hare 29.5 kilometers north since 1980. The adaptable rodent, which turns from brown to white in the winter, is becoming more vulnerable to predators as it stands out in a russet landscape.
Small mammals like voles and shrews that tunnel beneath the snow for protection from the cold air and predators will lose their winter habitat. Reptiles and insects that can withstand seasonal freezing depend on snowpack for stable temperatures. Without it, they become exposed to drastic fluctuations that they might not survive.
Without snow, deer become more mobile, allowing for increases in their populations as they avoid predation.
Birds that never wintered in Wisconsin, like the red-bellied woodpecker, are starting to find cold-season homes in the northern parts of the state.
The length of the growing season increased by 12 days across Wisconsin between 1950 and 2006. With spring coming earlier and the first fall freeze coming later, it would seem that climate change is a good thing for farmers.
The longer growing season has had benefits, primarily an increase in corn yields. But then it gets complicated. Some projections indicate that an expected five to 10 additional 95-plus-degree days could hurt yields. Increased rainfall could help. Late-summer drought could hurt.
It's a mixed bag, said Koepp, the Columbia County ag extension agent.
And changes in rain patterns have farmers struggling with soil erosion.
"You end up with these 2- to 3-inch rain events in two to three hours versus a half-inch or an inch over six to 12 hours," Koepp said.
As a result: "We get more runoff. It causes more ditches and gullies and moves soil to places we don't want it. A lot of farmers are working to cover crops and try to keep that soil covered as much as possible."
Higher temperatures also increase ground-level ozone, which can harm plants. Scientists report that ozone levels in some rural areas have already cut into yields of soybeans and winter wheat.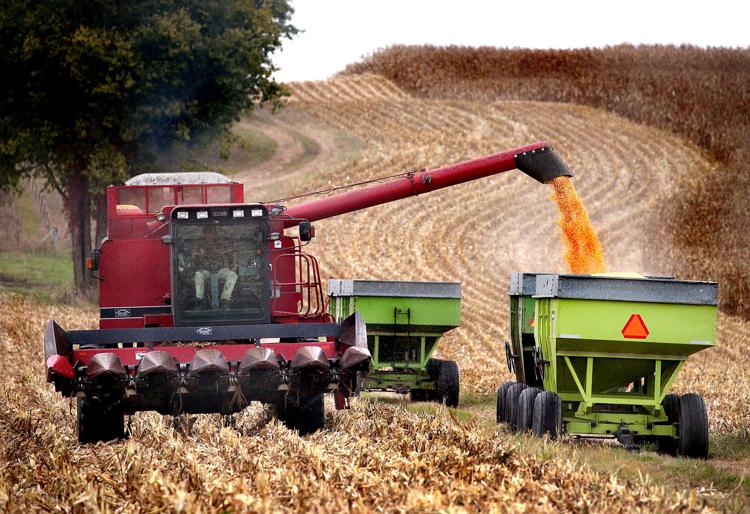 In addition to being bad for plants, ozone can take a human toll, causing lung, heart and respiratory problems.
That's just one of a long list of climate change-related public health concerns.
While some state agencies have scrubbed climate-change concerns from their websites, the state's Department of Health Services isn't one of them. Its website contains a document entitled, "Understanding the link between climate and health," which cites the WICCI report as its source.
The two-page document lists an assortment of concerns: flood-related food and waterborne illnesses; injuries and drowning; heat-related loss of life, especially among the elderly and socially isolated; respiratory distress from air quality degradation; more pollen; food insecurity and drinking water shortages; icier winter conditions leading to increased traffic injuries and death; more toxic blue-green algae.
One can also expect an increase in such ailments as cryptosporidium and giardia as heavy rain events overload municipal stormwater and sewer systems.  
There will be more power outages, more stress and more mental health issues.
The white-footed mouse might look cute at first glance, but a single mouse can carry dozens of tick nymphs, which in the second year of their life-cycle will graduate to full-fledged deer ticks. The warmer it gets, the range of the mouse expands northward. So the number of white-footed mice in any given area is an indicator of Lyme Disease-carrying ticks the following year.
Also in recent years, the disease-carrying lone star tick has established itself in Wisconsin and the Asian tiger mosquito, a Zika carrier, while not established, has been spotted, according to DHS.
The state Department of Health Services warns that warmer and wetter weather could also pave the way for more mosquitoes carrying West Nile Virus and for the incursion of mosquitoes that  carry other serious viruses, including Jamestown Canyon infection, chikungunya fever and dengue fever.
Action could help preserve the state's natural resources. For instance, trees that can adapt to the warmer temperatures could be planted now to preserve the forest. More trees could be planted along trout streams to provide shade.
There are measures local, state and federal governments can take to protect property and lives. Milwaukee, La Crosse and Dane County are implementing strategies to deal with the flooding that's expected to be commonplace in coming decades, like increasing the capacity of culverts and channeling floodwaters to green spaces and retention areas where it will soak into the ground rather than overtake roads and neighborhoods.
But Republican legislative majorities are rolling back state and federal measures.
And scientists are pessimistic.
 "It would be nice if the climate information that's being produced could be put into action," said UW's Notaro. "That's obviously not going to be happening for awhile."
Sullivan, the former DNR science chief, is taking the long view.
"It's very disappointing to see it happening," he said. "But the pendulum will swing, and it'll change. That's the bright side."