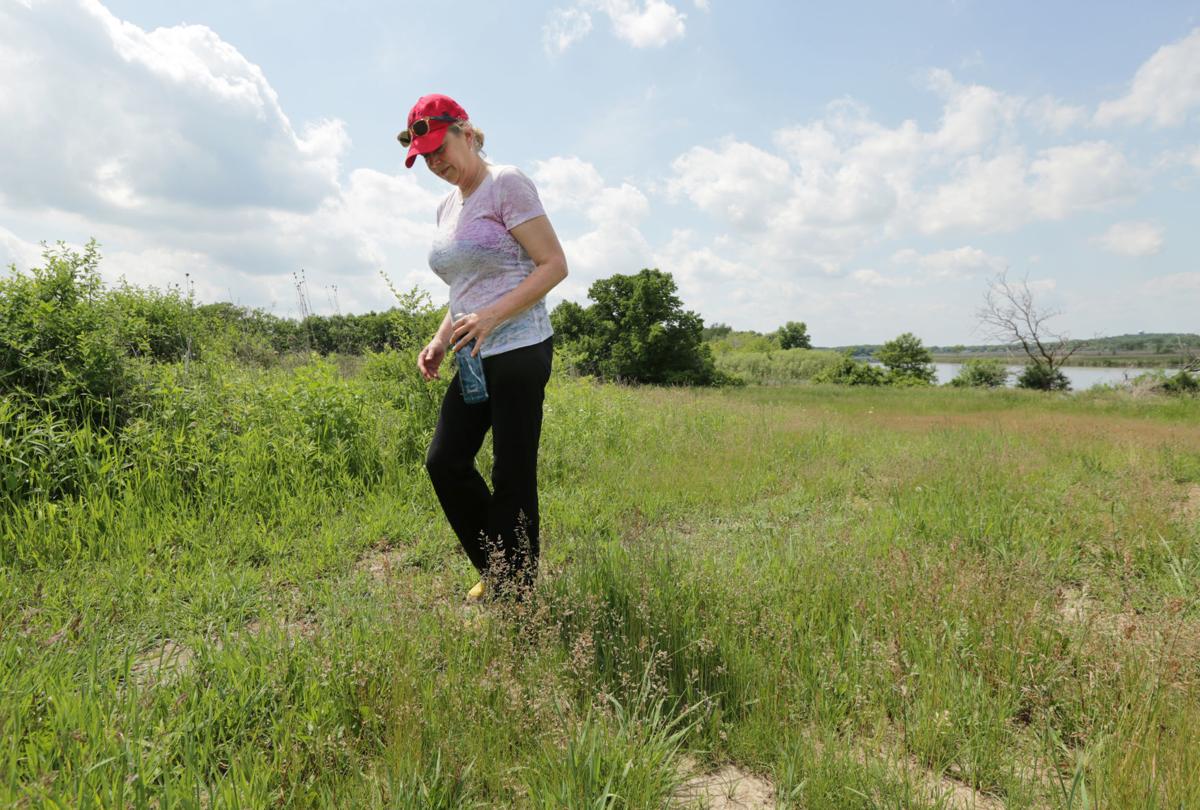 As many as 12,000 years ago one of the first and most enduring human settlements in what was to become Wisconsin was established on the edge of a broad glacial lake.
Today the ancient site is fallow farmland on a narrow elbow in the Yahara River.
But for millennia it held significance for nomadic bands of people who rendezvoused there year after year, and for hundreds of subsequent generations of native people who made heavy use of the location until about 200 years ago.
"This is a site that had an enduring importance to people for 12,000 years," said Sissel Schroeder, a UW-Madison anthropologist who in 2001 began studying the 37 acres that rises over the river a few miles south of McFarland. "That's really remarkable."
The site has yielded large numbers of spear points crafted by its early inhabitants, and many remnants of later times including shards of pottery and remains of homes and tools for working wood and hides. White boulders in the river were once arranged to funnel fish together to make them easier to catch.
The site provided more than food and water.
"More than just drinking water and a place rich in food resources – it may have also had some cosmological significance." Schroeder said.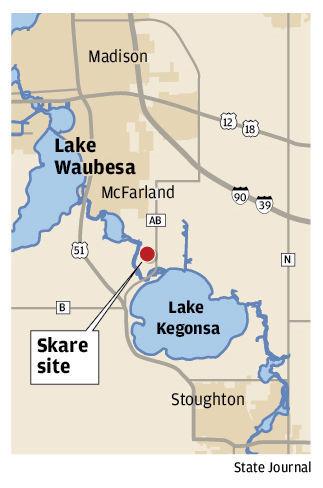 Archaeologists call the land Schroeder studied the Skare site, for the family who farmed the land for many years.
The first people who lived there migrated to North America over a land bridge from Asia, spread across much of the southern part of the continent, and moved north after the last glacier receded. Called Paleo-Indians, they traveled in small family groups from camp to camp.
Crucial exchanges in a strange land
When the nomads found the Skare site it was a peninsula or island rising a few feet from the surface of the glacial lake. The nomads traveled in small family groups from camp to camp.
"It's kind of exciting thinking about the psychology of the people who first came here," Schroeder said. "They came into a land they previously hadn't known anything about. They were adventurers."
Flows of water, the weather and plant and animal life — all of these were in a state of flux after the glacier withdrew.
Rendezvous locations like the Skare site were rare, and very important. They allowed the small groups to meet up and exchange important information about the unfamiliar and rapidly changing environment.
When they met up, they would discuss places where they had found the special kinds of stone they made into tools. It would also have been an opportunity to find mates and join in rituals related to religious beliefs.
You have free articles remaining.
Ancient artifacts — and then doubts
Water levels have dropped since the time of the early Paleo-Indians. Today, the Skare site overlooks a stretch of the river where it is fed by natural springs in a large wetland.
It's an unassuming place. An old farm field bordered by leafy riverbank on the west, and sea of cattails to the north. A few houses are visible to east and south.
For decades its location was kept secret by a prolific — and ultimately suspicious — amateur collector of Indian artifacts.
Theodore Kouba was a tree expert, nature lover, and writer who worked for government agencies and resided with his wife in Madison until he died in 1993. One collection of his essays is still available at the Madison Public Library.
Starting when he was a boy growing up on an Iowa farm, Kouba loved finding Indian arrowheads.
Kouba found scores of stone projectiles on the Skare site, including some with distinctive fluting — long depressions that may have helped hold the point on the end of a spear or dart — that marked them as extremely old, Paleo-Indian handiwork.
But in 1970 Kouba also made what scientists later agreed must have been false claims about finding six unlikely artifacts at the site, Schroeder said. That cast a cloud over other Skare finds.
Dispelling questions
Doubts lingered until Schroeder began investigating in 2001, shortly after she was hired by UW-Madison. Today she is chairwoman of the university anthropology department.
Schroeder and her students dug several inches into the soil, below where the Skare family's plow had ever turned up the dirt.
Among the artifacts they found was the base of a Paleo-Indian spear point.
Schroeder's investigation confirmed that very few of Kouba's finds were hoaxes, and the hundreds of other stone tools and spearheads found there were authentic indications of a major, and long-lasting gathering place for Paleo-Indians and Native Americans.
Schroeder also found remains of small wooden structures with basins dug into their earthen floors to make them cooler in the summer and warmer in the winters. She found pot shards, corn kernels and corn cobs.
Thin slices of the type of rock — called chert — still work their way to the surface centuries after they were chipped off in the making of sharp projectiles and other tools.
As a spearhead dulled through use, it was sharpened again and again until it was too thin to work any further. Then it was discarded.
Mounds on Edgewood Dr.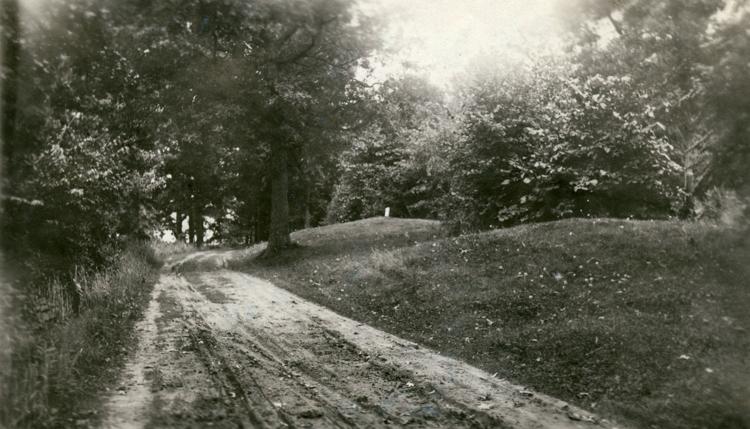 Steamboat "Scutanawbequon"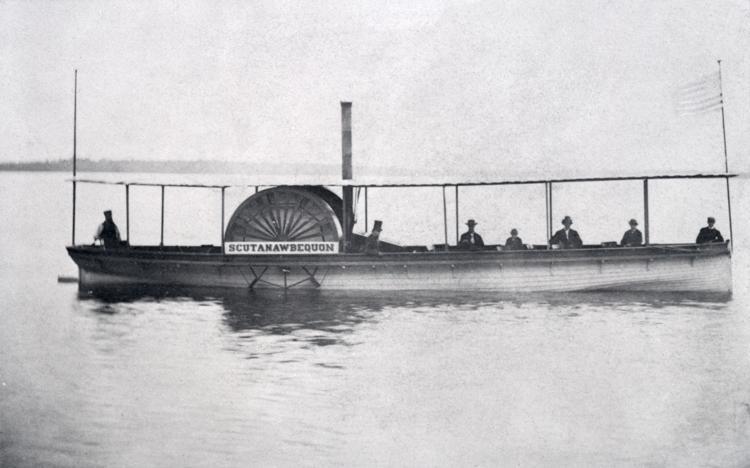 Lake Monona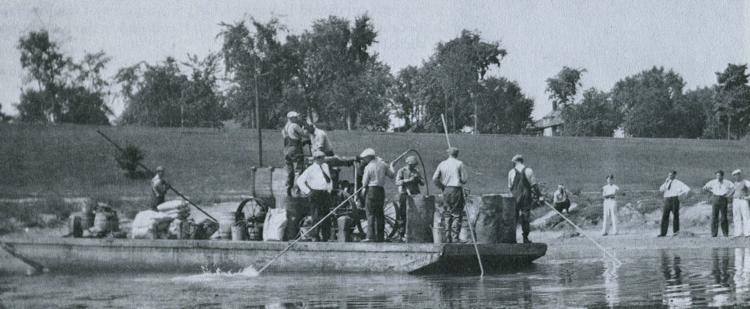 Yahara River from Williamson St.

Madison bird's-eye view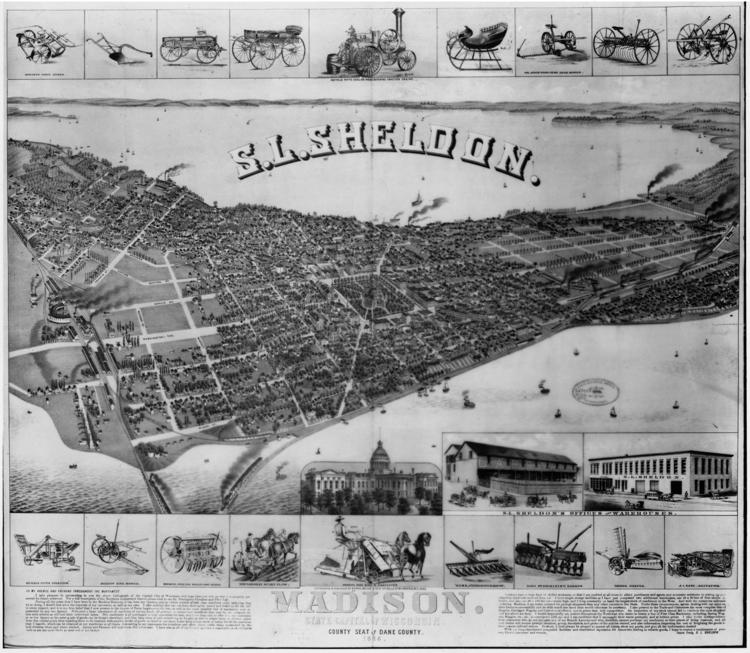 Mound on the Dividing Ridge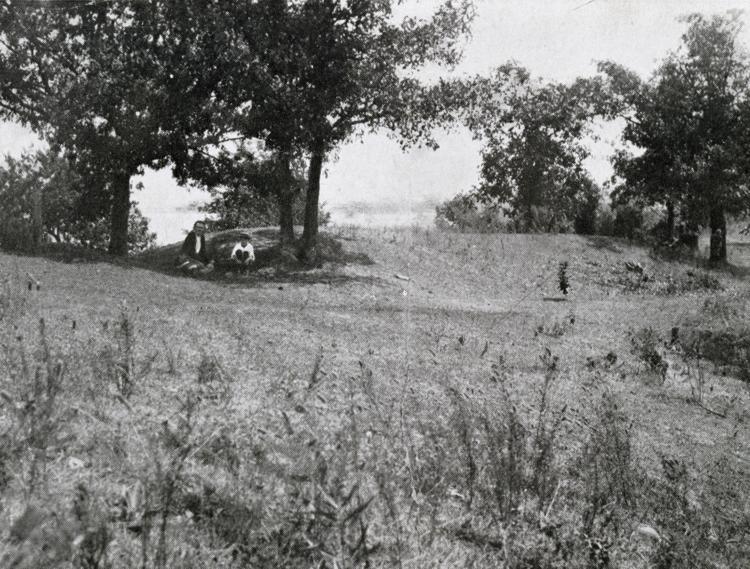 Crest of the Dividing Ridge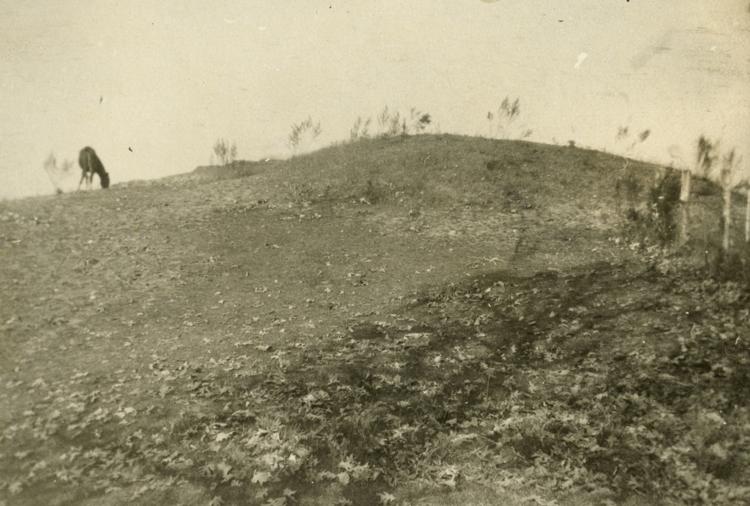 Woman in sand pit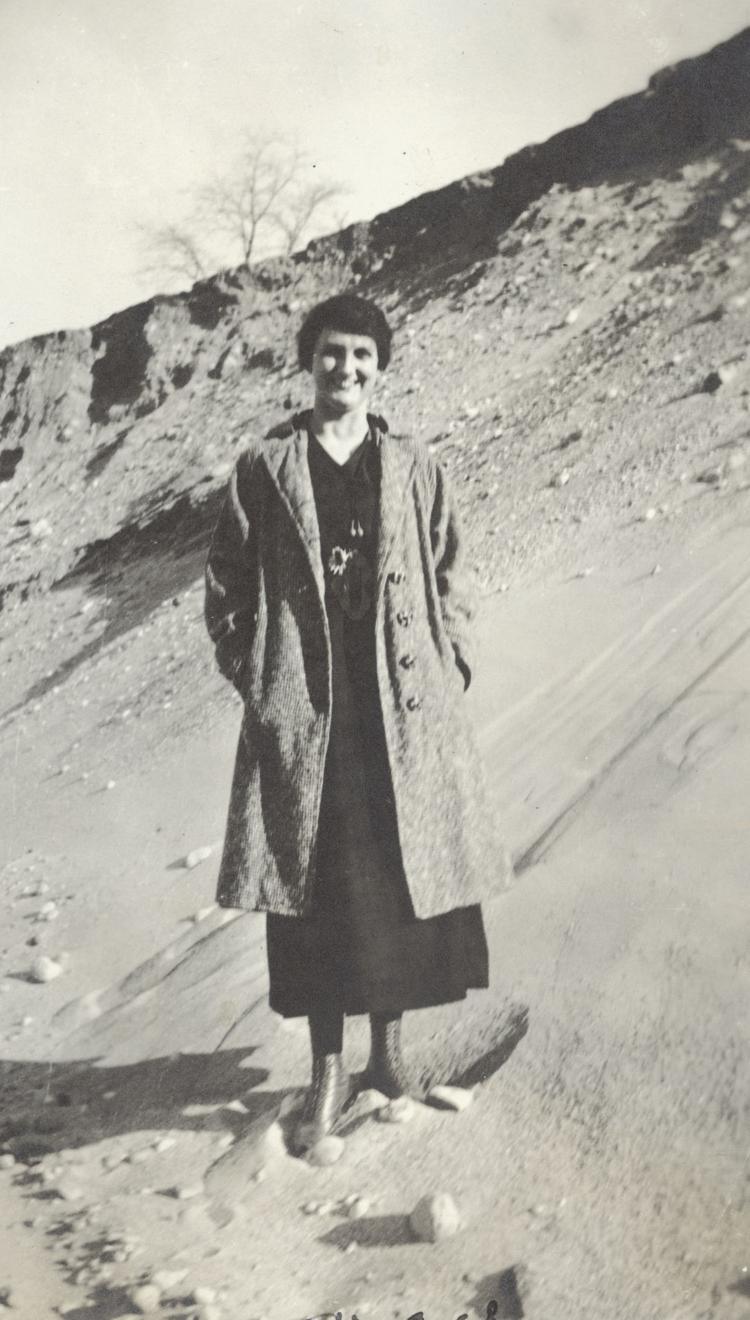 Native American map of Lake Mendota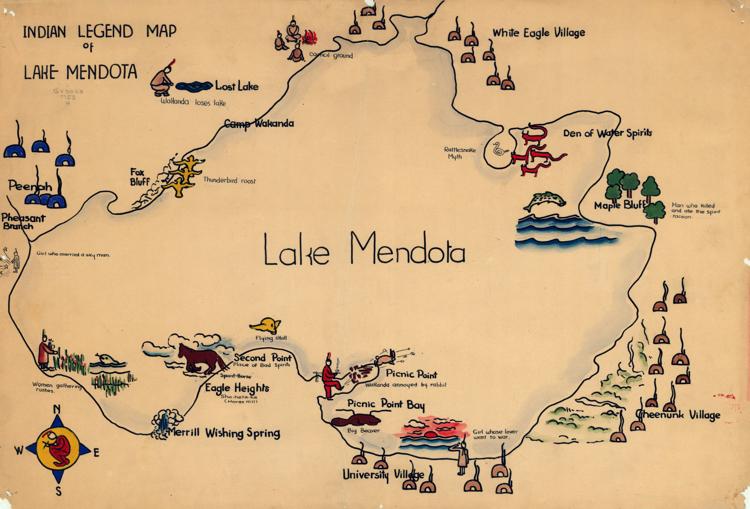 Plan for Madison as a model city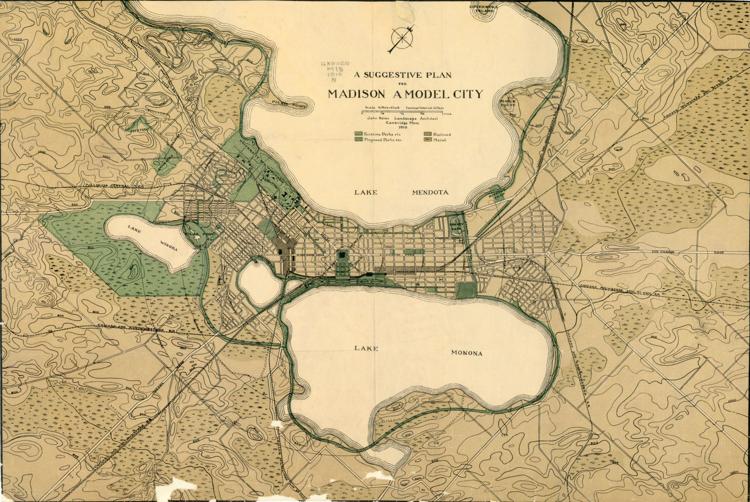 Fish catch from Lake Mendota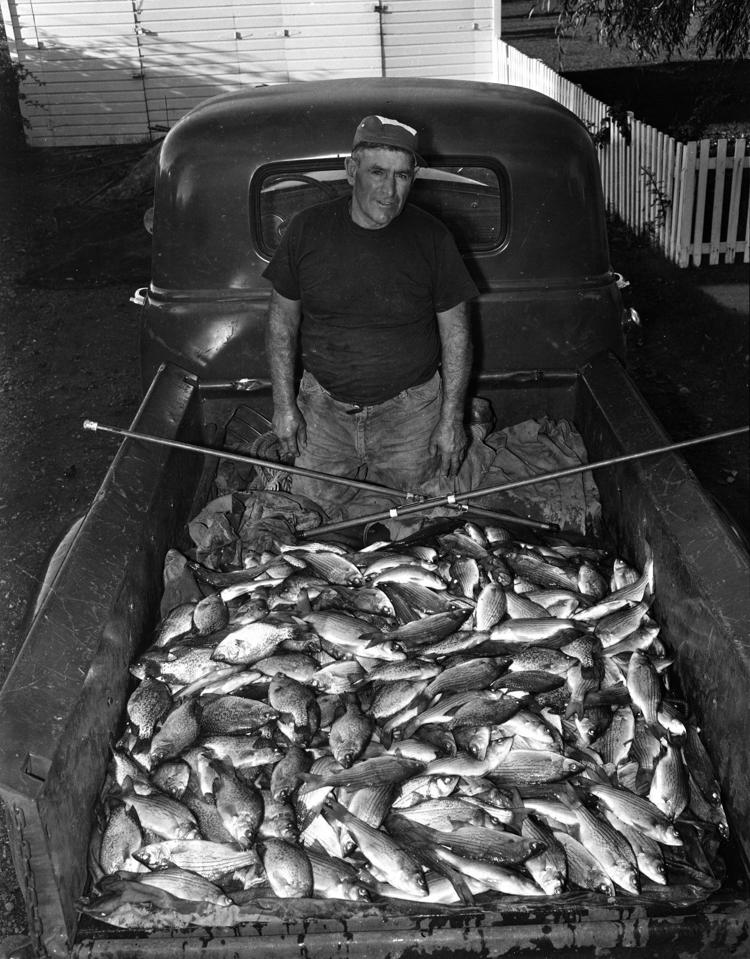 Linear mounds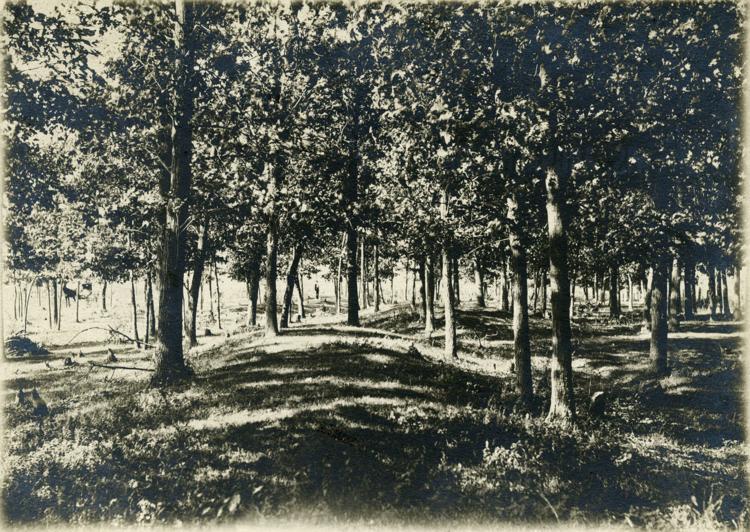 New state park on Lake Kegonsa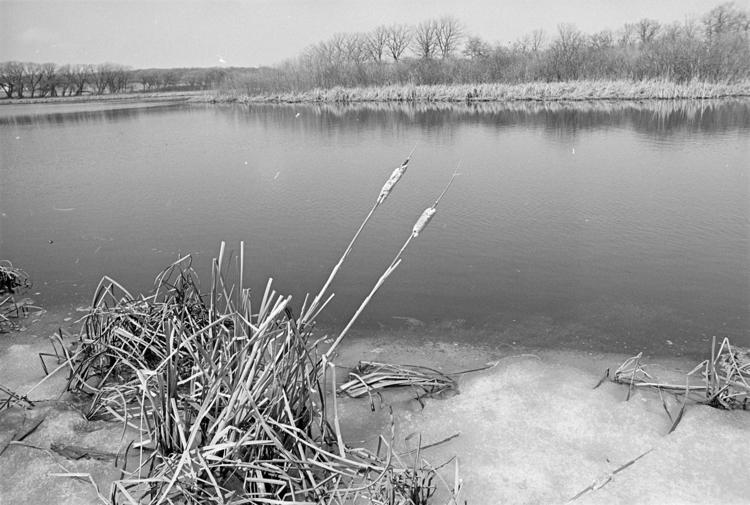 UW varsity crew vs. California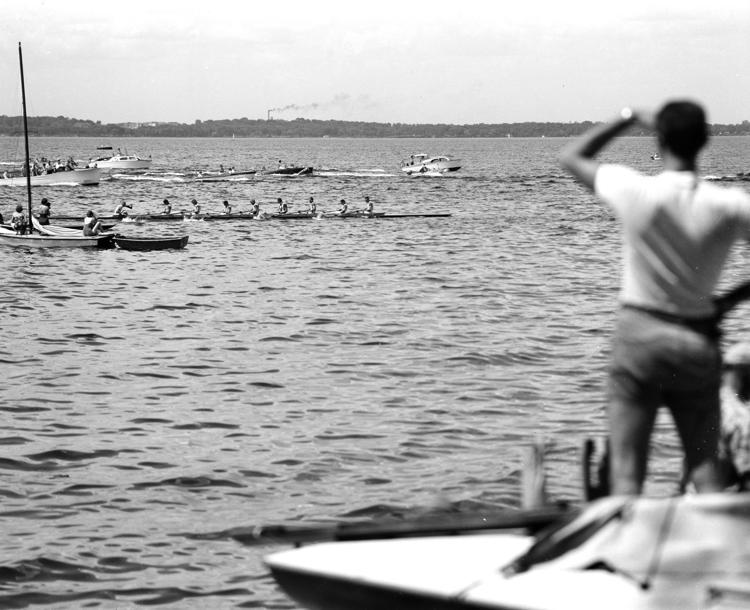 Ice fishing on Lake Mendota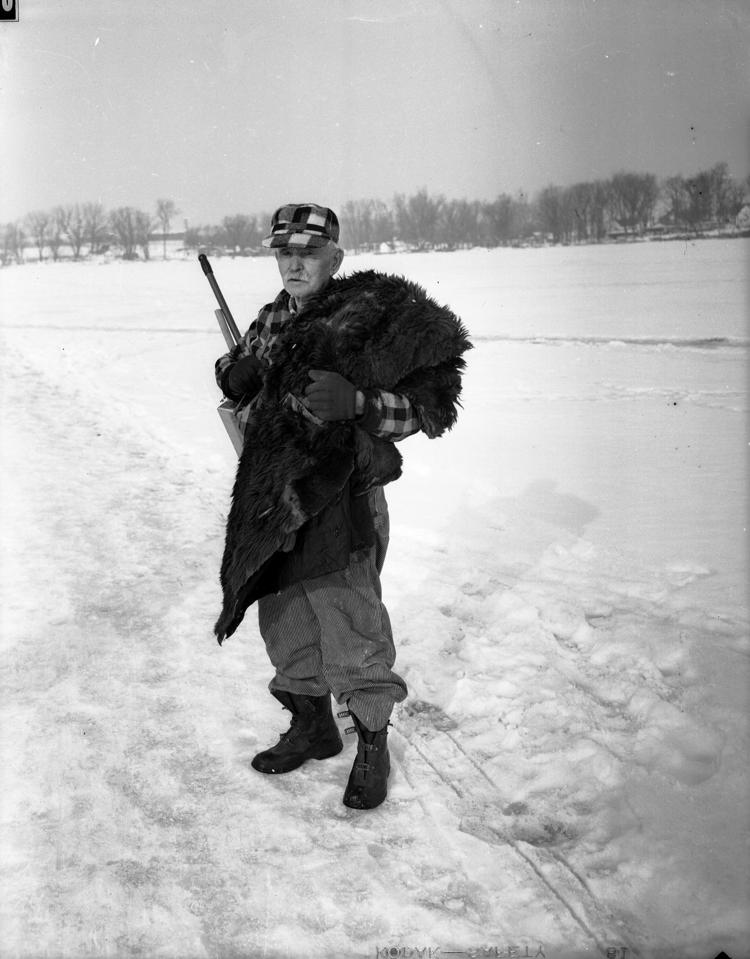 Vilas Park beach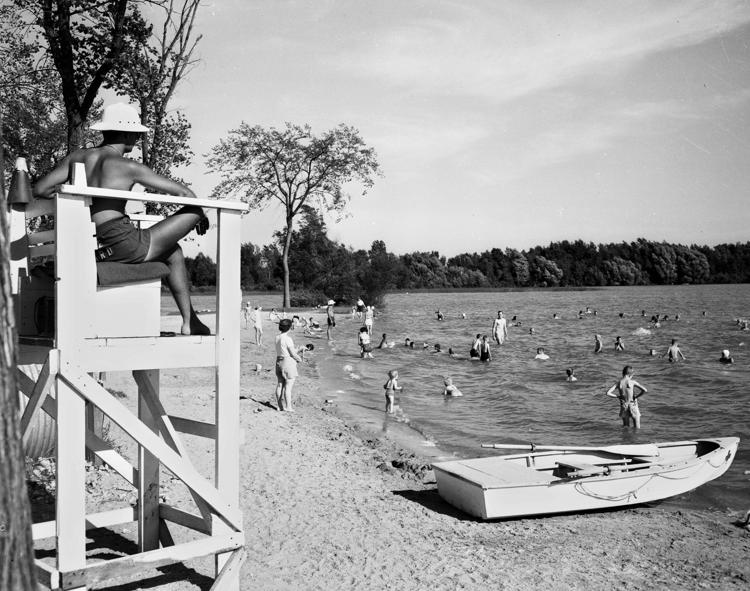 Shoreline at UW-Madison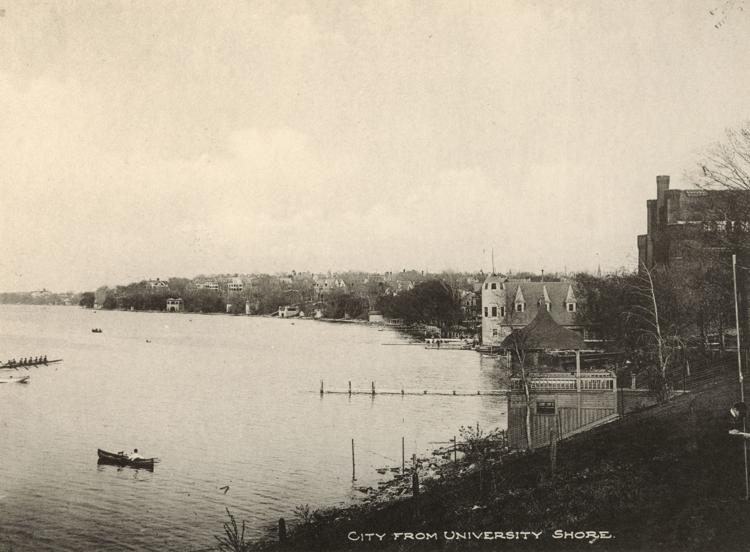 Aerial view of Governor's Island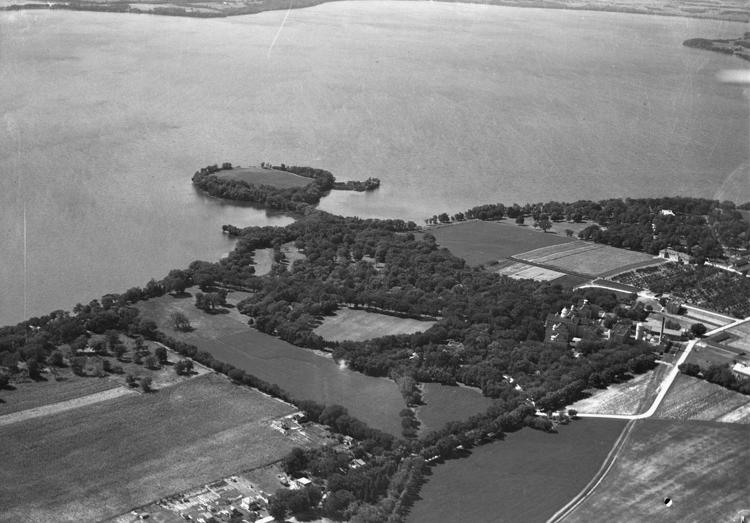 Frank Lloyd Wright boathouse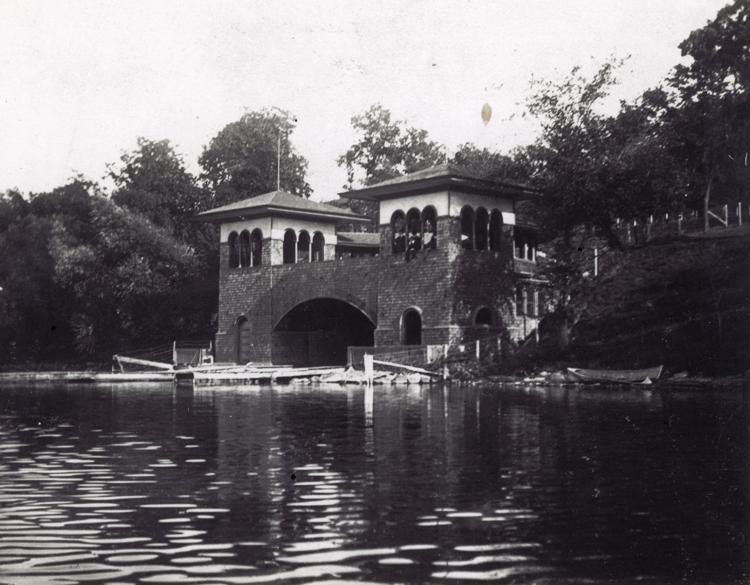 Formal group on steamboat
Lake Mendota near UW varsity boat house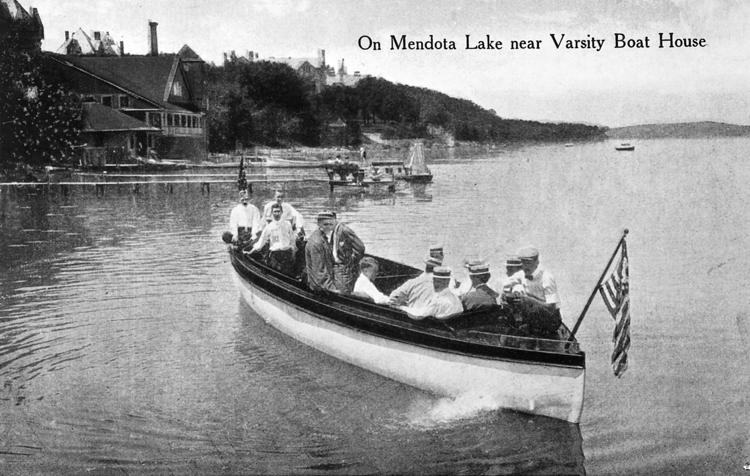 Lake Waubesa at Crescent Park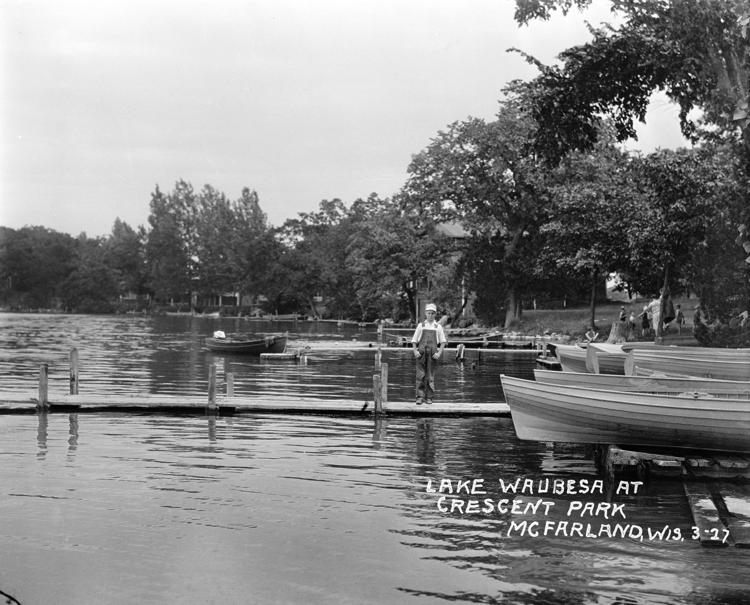 Ice fishing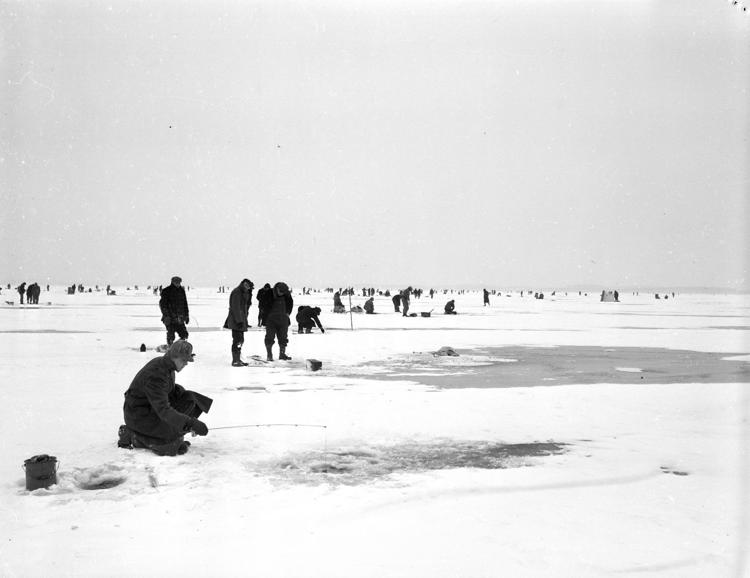 Water skiers on Lake Mendota
Lake Monona rowboat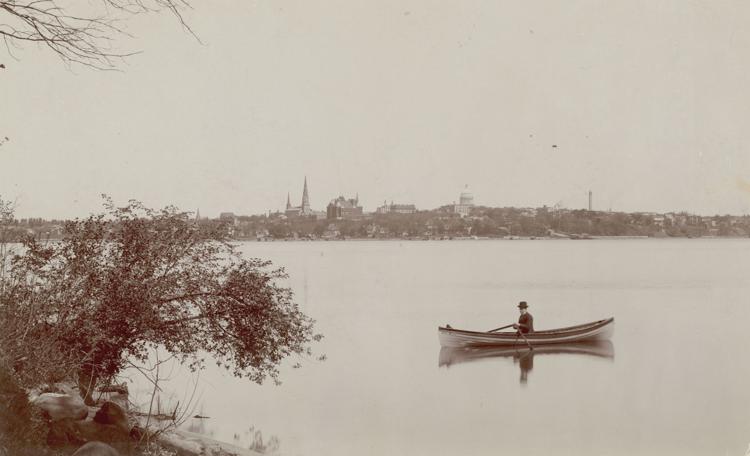 Aerial view of isthmus toward Lake Monona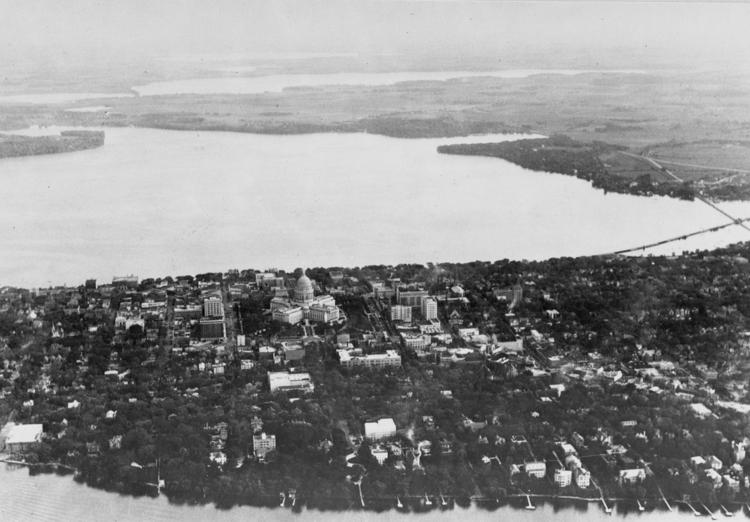 Lake Kegonsa log cabins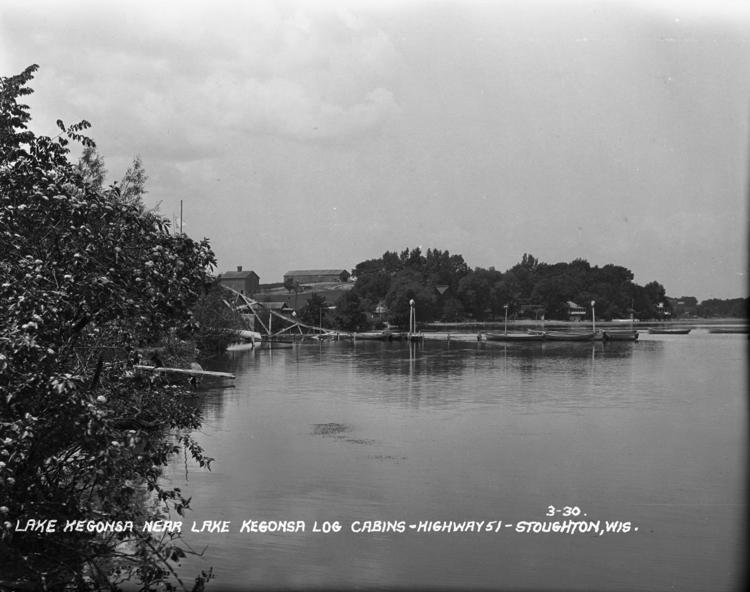 Mendota Yacht Club members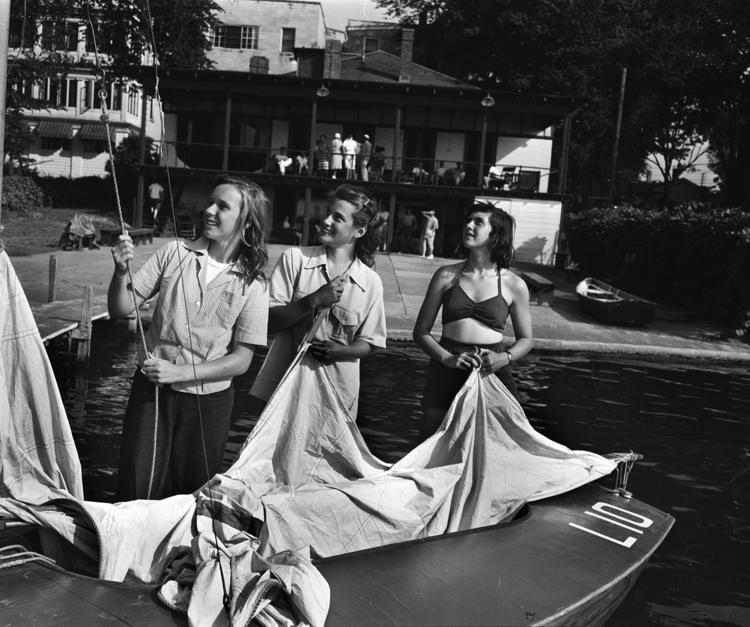 Boat houses on Lake Monona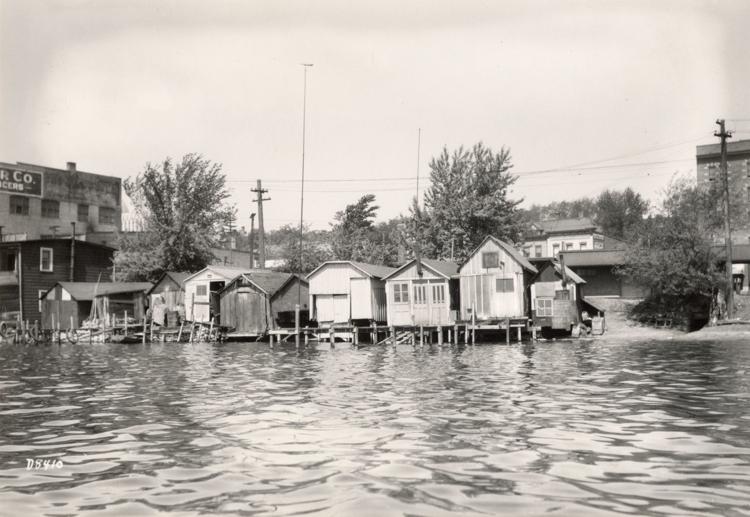 Tonyawatha Spring Hotel from across Lake Monona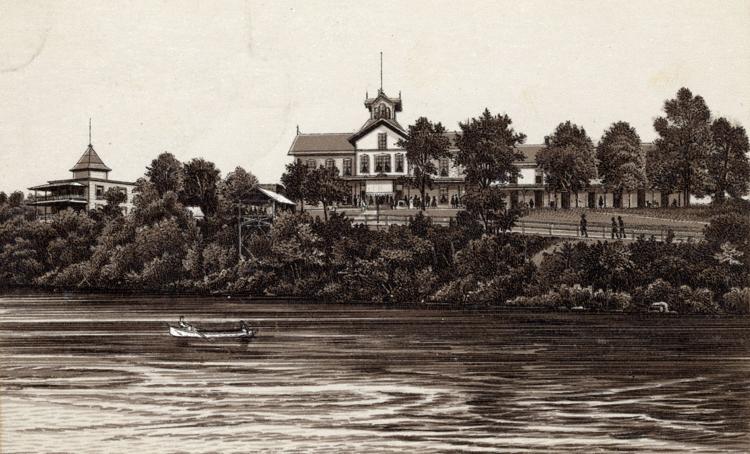 Yahara River painting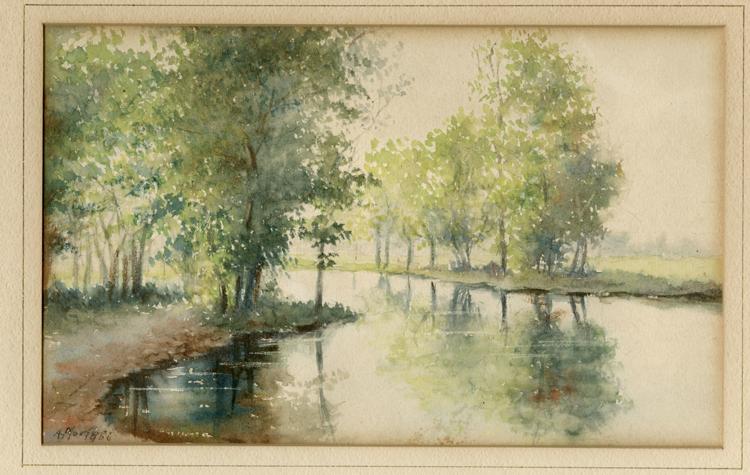 Burial mounds on the Edgewood campus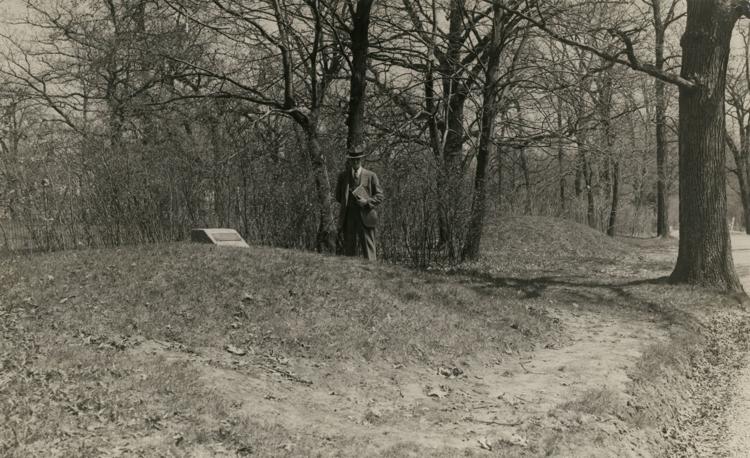 Steamboat landing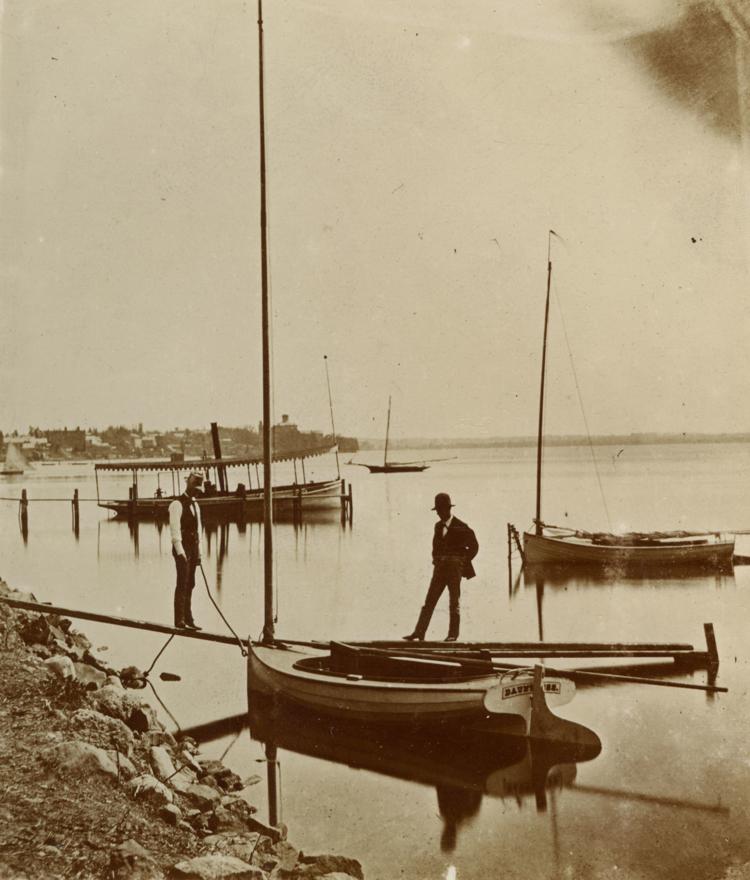 Farwell's mill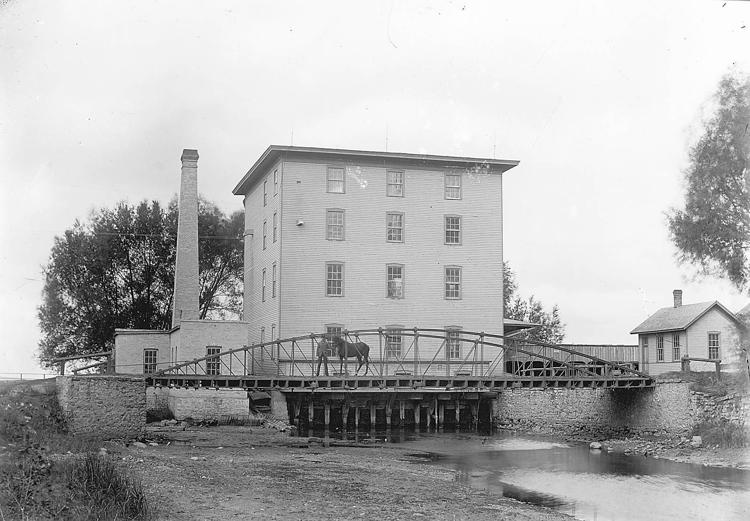 Eben Peck cabin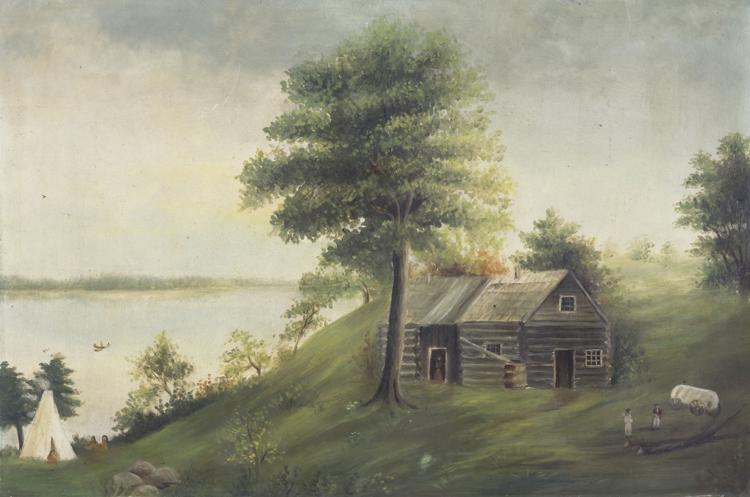 Waubesa Trail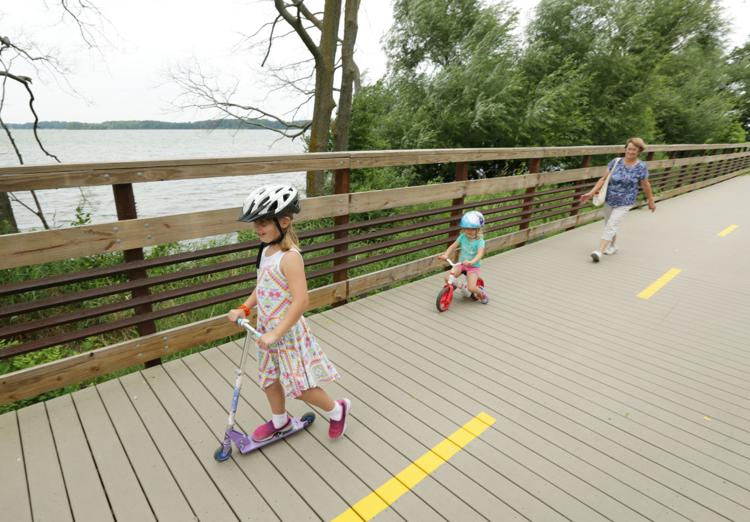 Kiteboarding on Lake Waubesa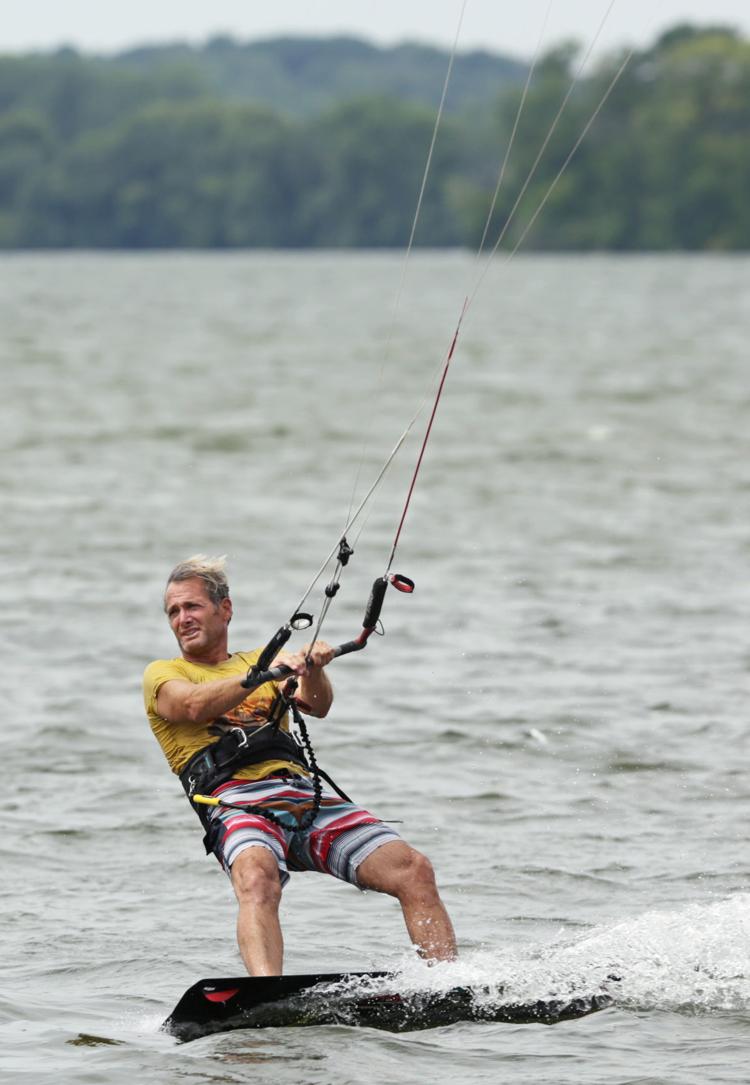 Madison's Isthmus: An aerial view
Speedboat aerial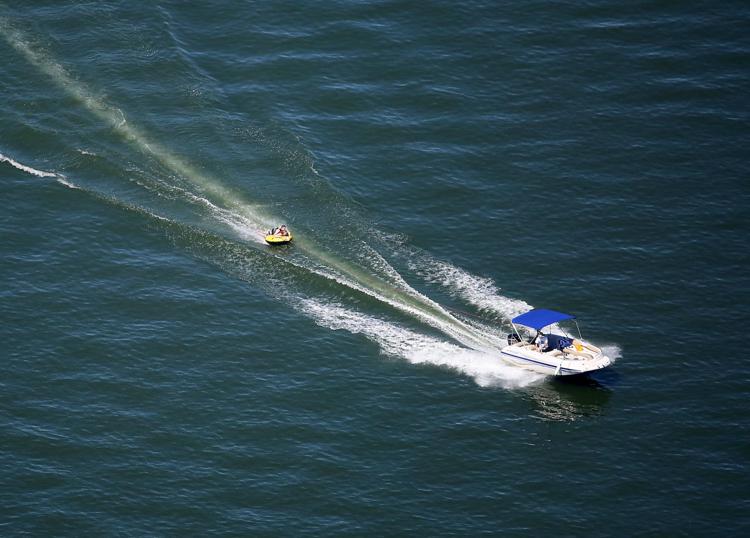 Terrace Aerial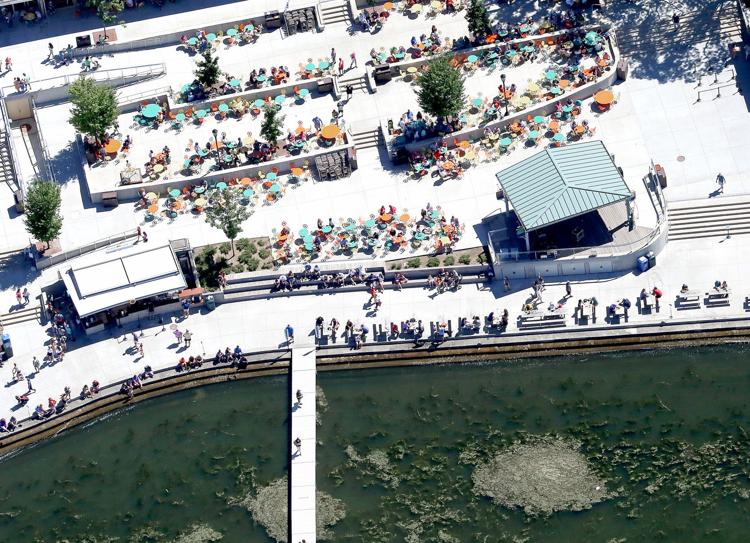 Madison's lakes: An aerial view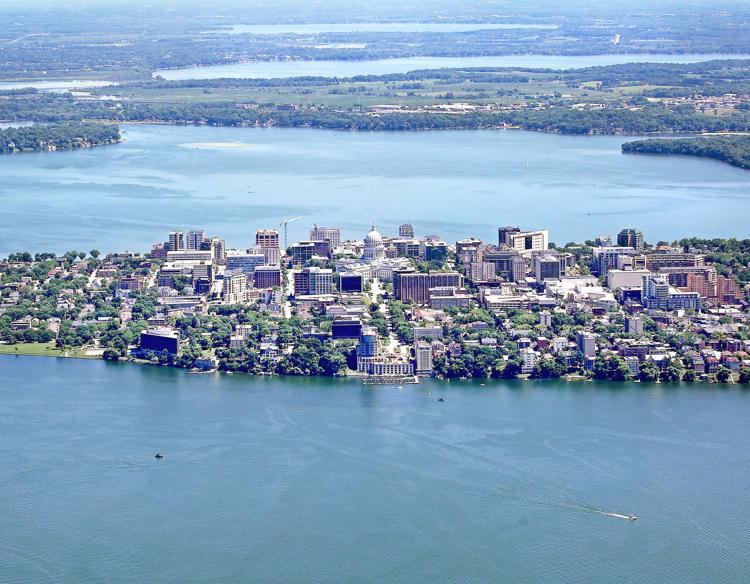 Goodman kayakers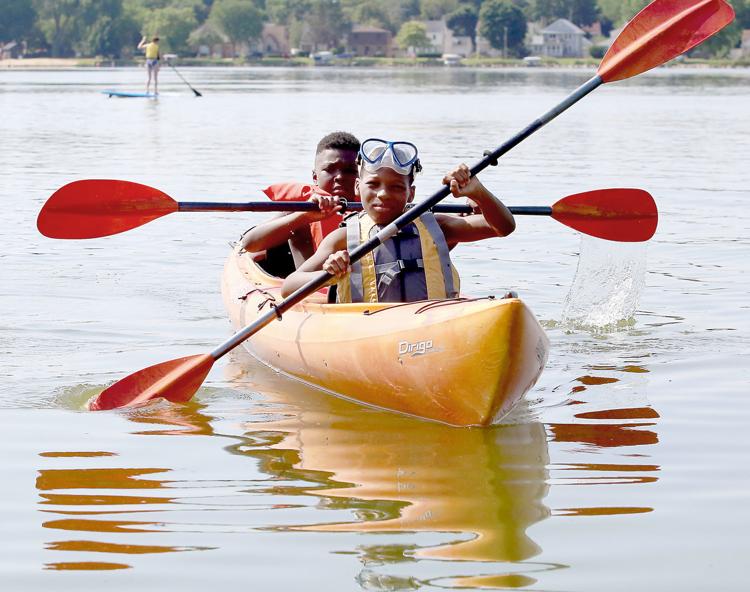 Loons on Lake Wingra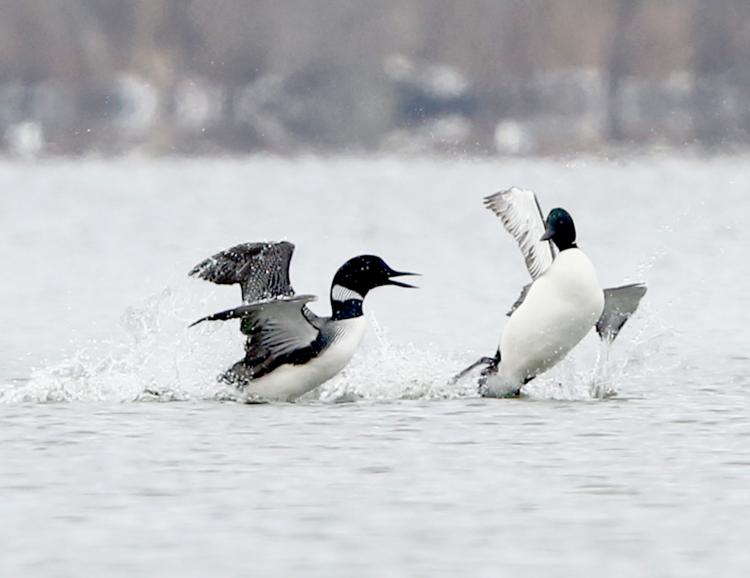 Swans on Lake Mendota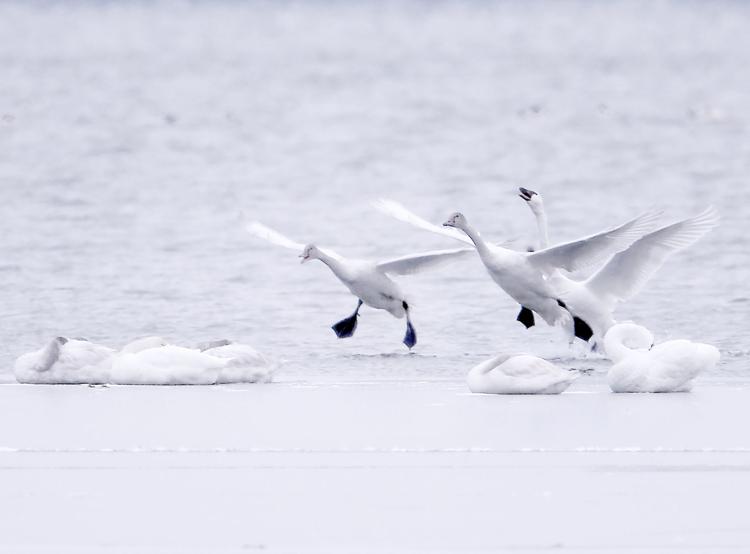 Anglers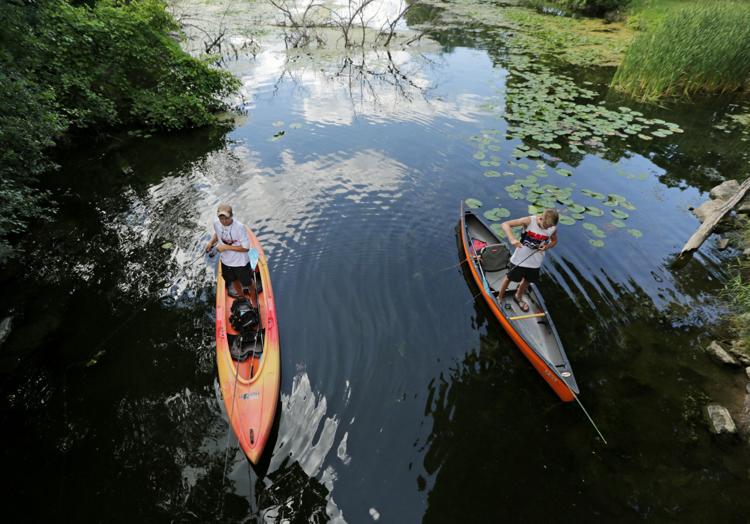 Muskies at dam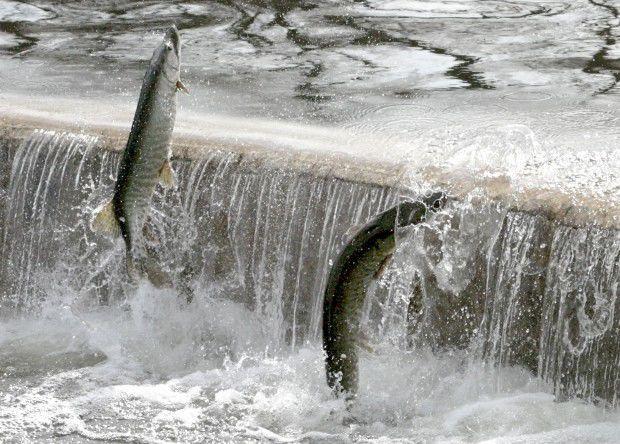 Lakes Aerial for gallery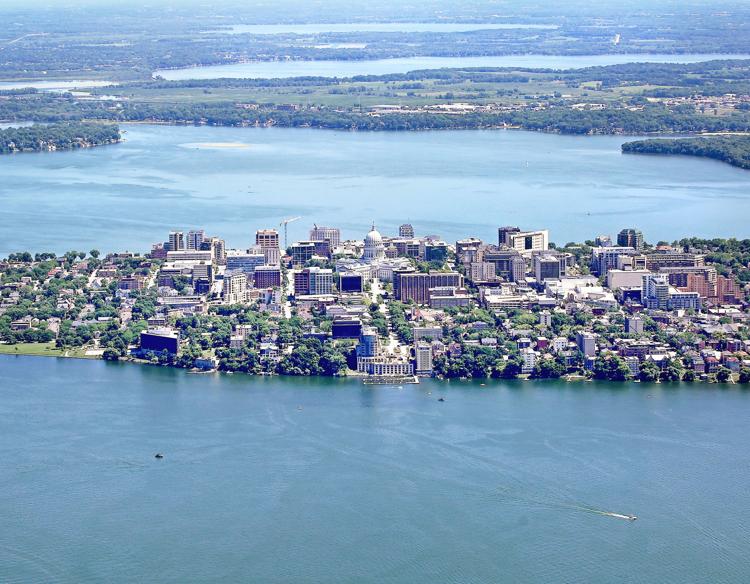 Paddle and Portage for gallery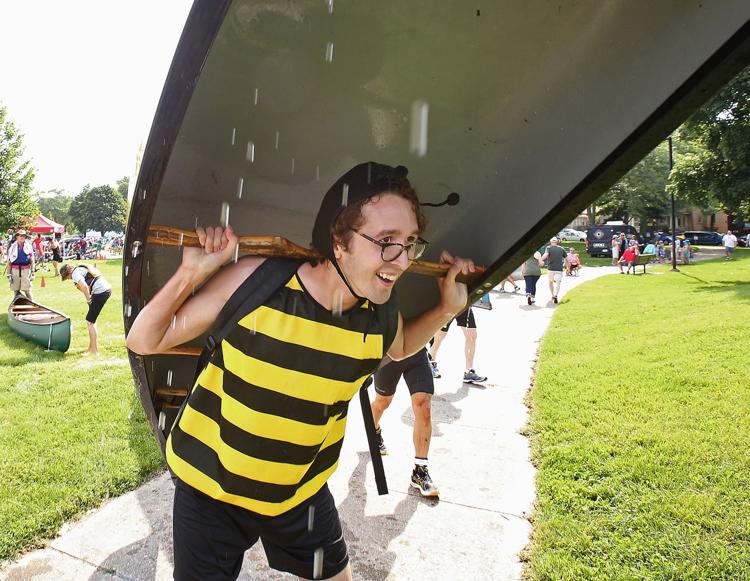 Shake the Lake fireworks