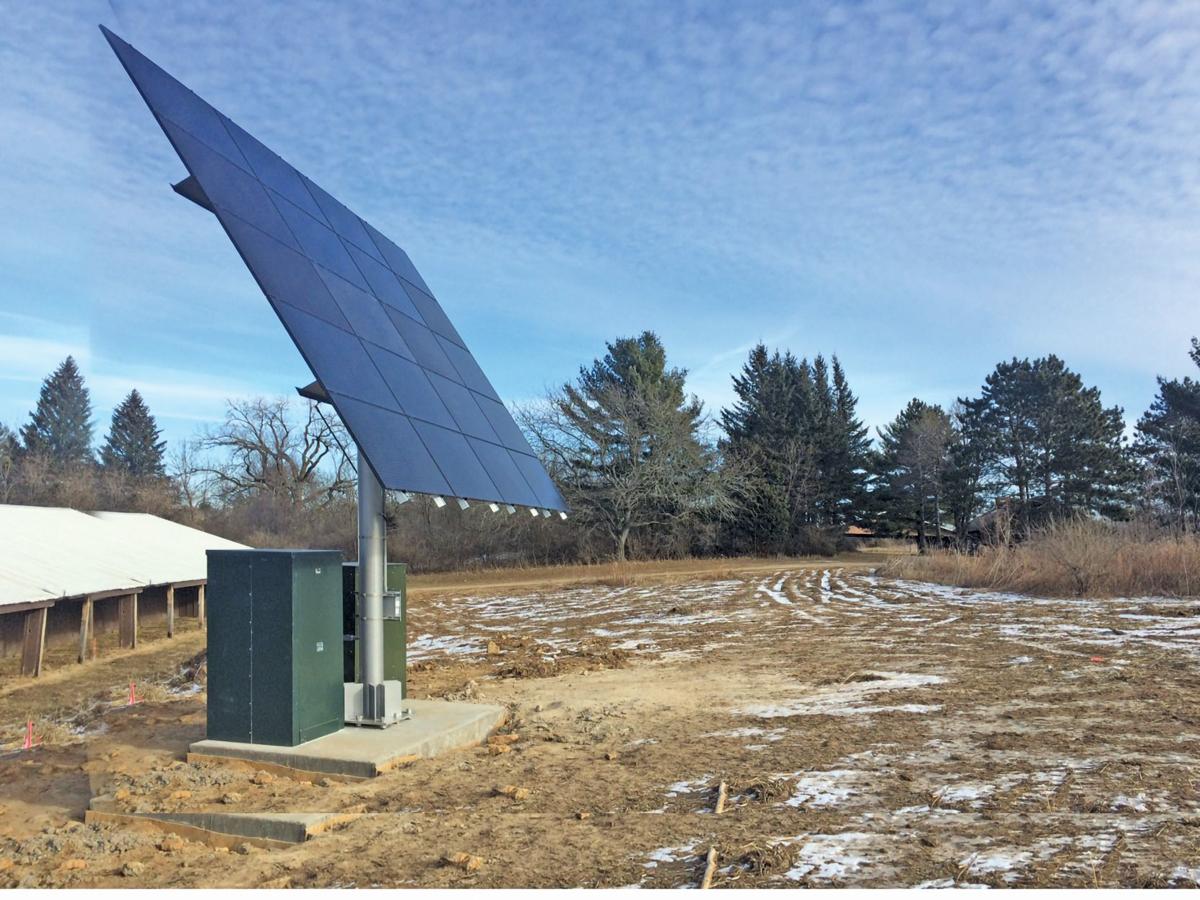 In a first for a Wisconsin utility, Alliant Energy has helped a customer go off the grid.
The Madison-based utility this spring installed solar panels and batteries to power a pair of state Department of Natural Resources buildings in a remote park south of Sauk City.
Alliant says the system — which is known as a "microgrid" and consists of a 6-kilowatt solar array, 42-kilowatt-hour battery and computer controls — was about half the cost of rebuilding an aging power line through steep and rocky terrain.
The utility left the existing meter, and the DNR will continue to pay the same rate for clean energy generated on site as it did before.
"Increasing the extent to which the DNR and state government as a whole is moving to green energy is clearly a priority," said Mark Aquino, DNR secretary's director and acting parks director.
Gov. Tony Evers has set a goal of transitioning the state to 100% carbon-free electricity by 2050. Another order established a goal to develop energy efficiency, sustainability and renewable energy standards and opportunities for all new and existing state facilities.
Matt Seguin, the DNR's parks and recreation area supervisor for the southwest district, added that Alliant will be able to remove the "fairly unsightly" power line that did not meet with the aesthetics of the 800-acre Black Hawk Unit of the Lower Wisconsin Riverway.
With a cost of less than $200,000, the project did not require regulatory approval.
As a regulated utility, Alliant is required to provide safe, reliable and affordable electric service to all customers within its territory, but there's nothing in the law saying it has to use the electricity grid to deliver that service.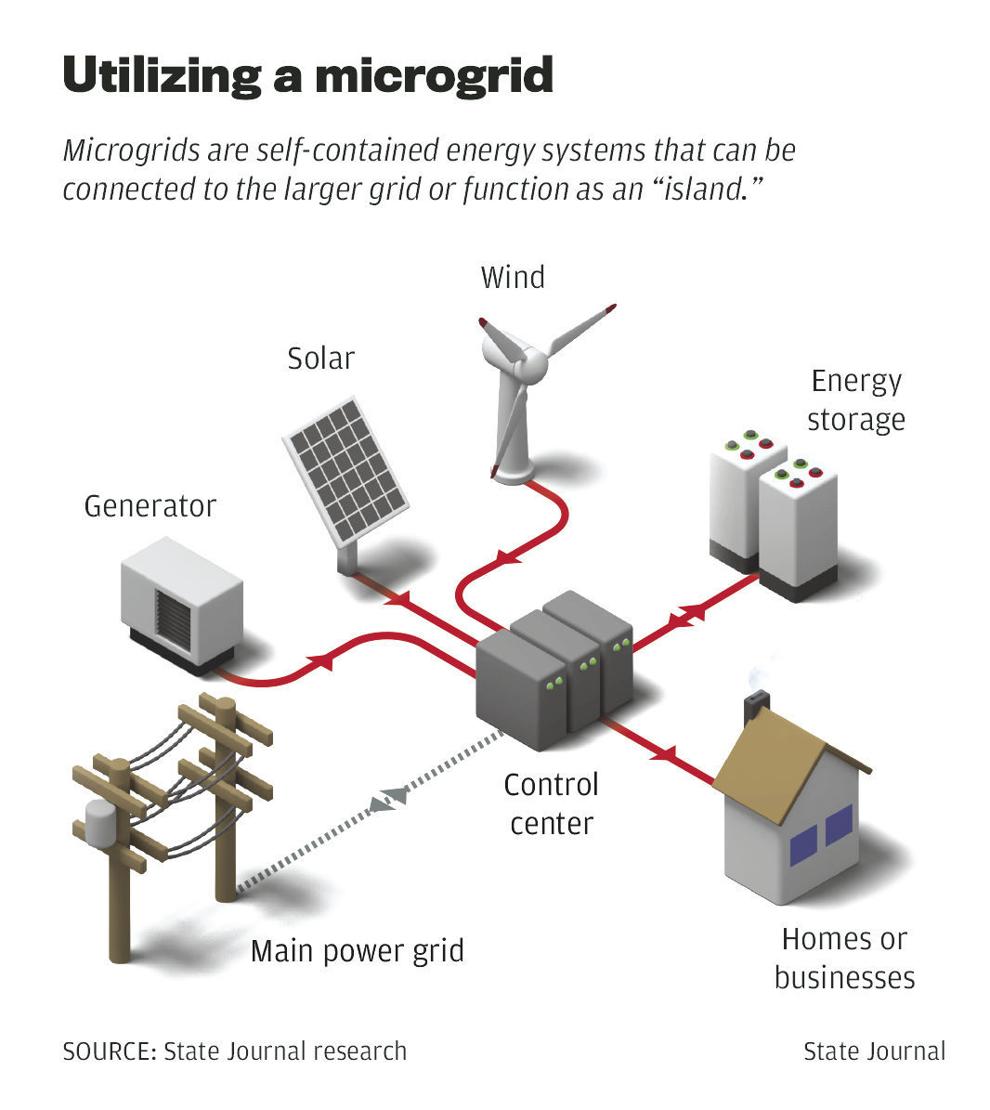 In 2018, Faith Technologies installed a $3 million demonstration microgrid with multiple generation sources at the Bubolz Nature Center in Appleton.
But the Black Hawk project is believed to be the first in the state built by a utility to serve a customer and could serve as a template for preventing defections.
"This was a great opportunity to test the concept," said Joe McGovern, director of engineering solutions for Alliant. "It's pretty small and that's the reason we wanted to test it. You're not putting some residential home or business at risk" of losing power.
McGovern said the project was modeled in part after a program by Vermont's Green Mountain Power, which in 2016 became the first utility in the nation to provide off-grid service to a handful of isolated homes with solar panels, batteries and backup generators.