A prowling pachyderm was spotted ambling through a Baraboo neighborhood Friday morning.
The elephant had escaped from Circus World before exploring a residential area off Rivercrest Drive near the museum grounds. Jaime Lynn, who lives in the neighborhood, said the animal was munching on leaves from her neighbor's trees and plants.
"She was just having some breakfast, I guess," Lynn said.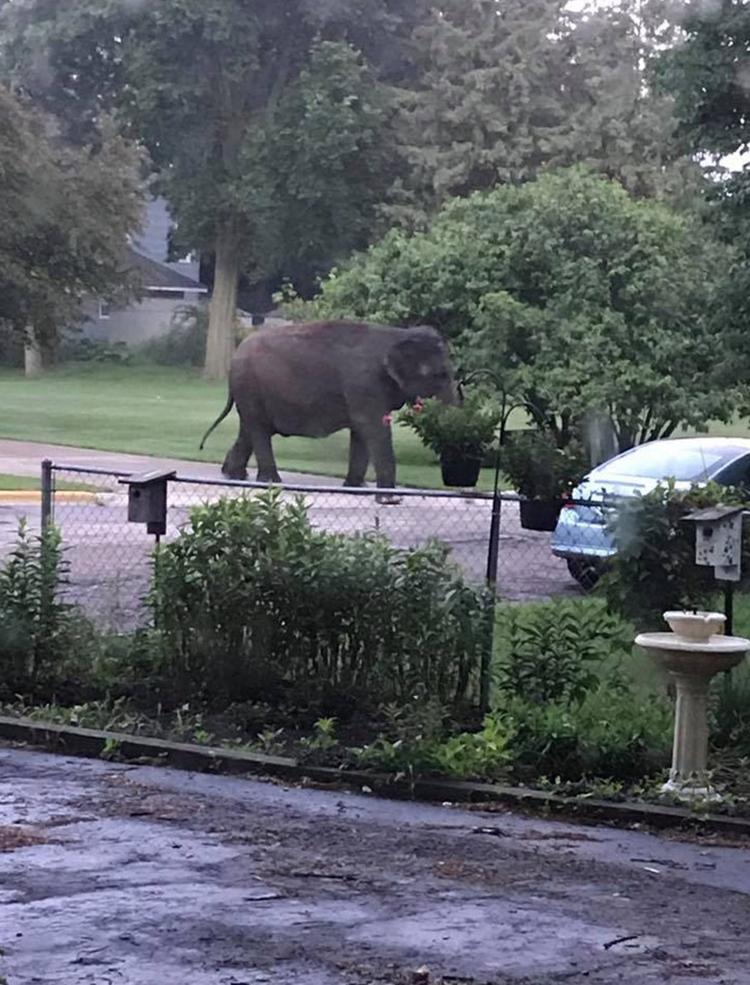 According to the Sauk County Sheriff's Department, a call reporting the wandering elephant came in shortly after 5 a.m. Friday. Circus World Executive Director Scott O'Donnell said the elephant was loose for 15 to 20 minutes before Baraboo police notified the museum of the escaped animal. He said the elephant's trainer led her back to Circus World without incident.
The elephant, Kelly, escaped with the help of an accomplice: Isla, another 40-ish female elephant, undid the latch that locked the door to the barn, O'Donnell said.
"An elephant has about 100,000 muscles in its trunk, so they can get really good at playing around and picking at things," he said.
Circus World is the summer home of the two Asian elephants, who perform daily under the museum's big top tent. Circus World contracts with animal trainers to perform during its summer performance season from the end of May through August.
O'Donnell said Circus World staff will keep a closer watch over Kelly and Isla to prevent more morning strolls through Baraboo this summer.
"We're going to keep a better eye on her friend, who we now know has a mischievous streak to her," he said. "I'm not making light of any of it — we'll check all of our protocols, as we should, and take the appropriate measures."