Nadine Ridley was in a dark place — but the sparks off a welding torch brought her out.
Ridley had been slowly working toward a liberal arts degree at Madison Area Technical College. But after the birth of her two sons, ages 1 and 3, Ridley battled post-partum depression and felt like motherhood was overtaking her individuality.
A switch to MATC's welding program, though, has helped Ridley find herself while nearly doubling her salary potential. She's part of a growing trend of more women training to become skilled trades workers.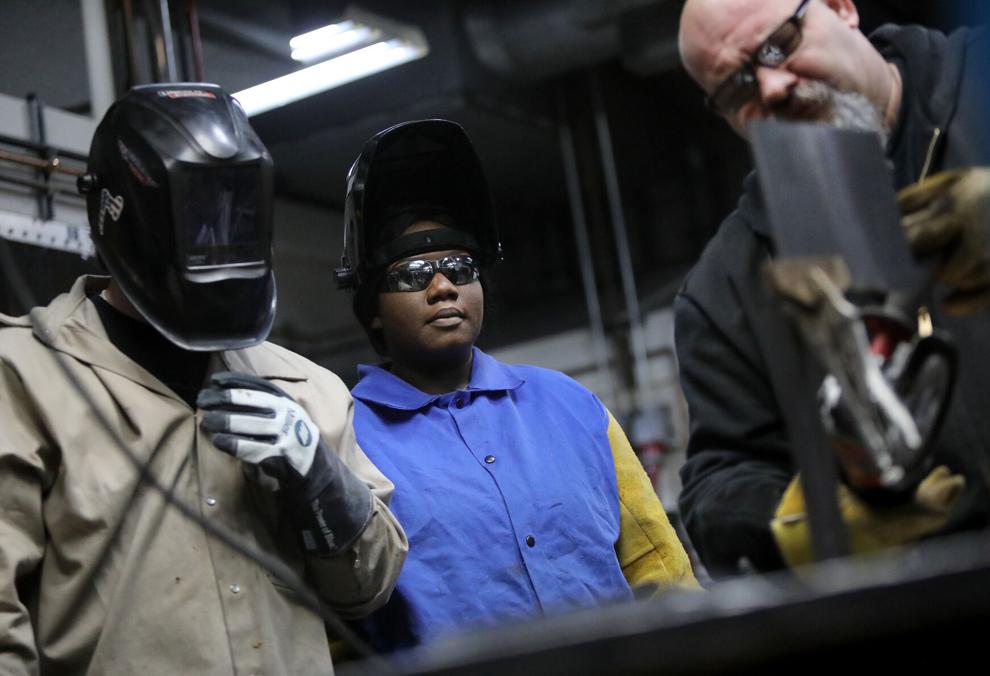 At MATC, close to a third of those in the welding certificate program are women, and the metal fabrication program has two female students out of 36.
Six women are enrolled in MATC's construction and remodeling program, a diverse department that boasts a dozen students who are people of color and others who identify as LGBTQ or have physical or neurological disabilities.
That aligns with MATC's enrollment trends over the last five years, said welding program director and instructor Tony Stute.
Instructors in metalworks programs expect to see the number of female students increase as more girls enroll in the college's summer camps and take dual-credit high school trades classes, Allen Weishoff, metal fabrication co-program director, added.
"I feel like such a badass, just kicking down those standards, knocking down those stereotypes," Ridley said. "It makes me feel so powerful, holding a torch in my hand."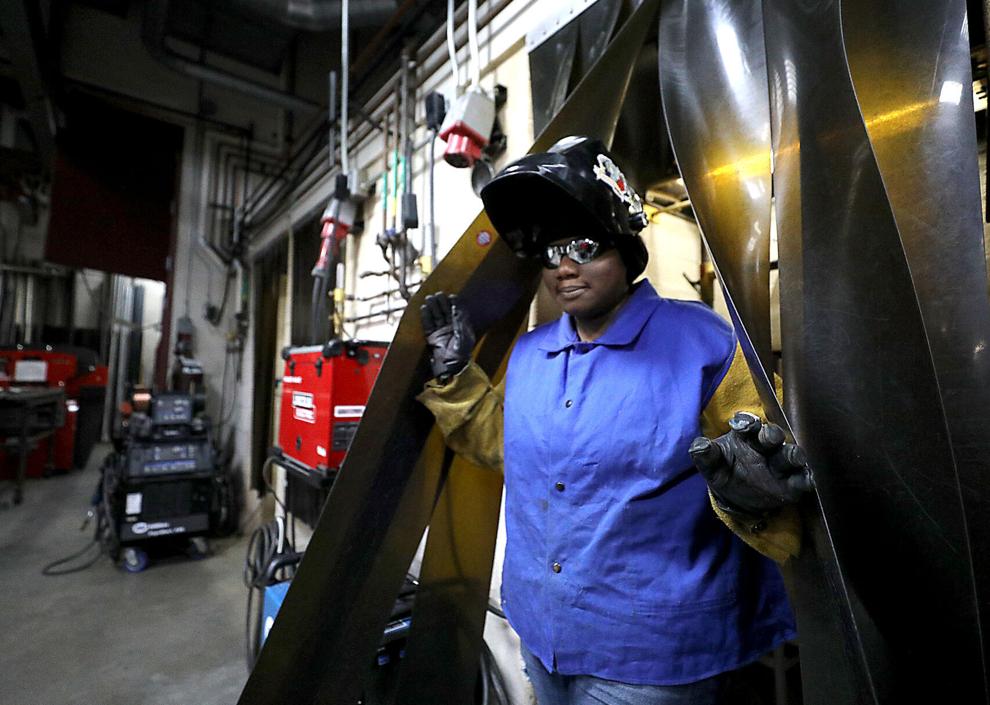 Welcoming environment
When construction and remodeling instructor Sandy Thistle first entered the carpentry industry in the late 1990s, she got a cold reception from her coworkers, who were mostly male.
Carpentry was Thistle's second attempt at finding a career that fit. As a former gymnast and an avid outdoorswoman, Thistle recalls, carpentry piqued her interest: It allowed her to be outside and develop mental stamina as her arms grew tired from putting in screws above her head.
It was that stamina, or maybe sheer stubbornness, Thistle explained, that kept her in the industry as male coworkers looked down on her or would disregard her expertise because of her gender. Now, as an instructor, Thistle said she works to create a welcoming environment from the start.
Thistle's support network was the other women in the apprenticeships — for her students now, it's everybody, she explained.
"I feel like that's one of the things our program does, is it takes folks who are outliers in this in the trades industry and provides them with a super solid foundational skill base and knowledge so that they can go out there and be competitive and successful," Thistle said.
Welding instructor Hannah Wolf has a similar philosophy. She teaches beginning welding classes, where she instills that the craft is more approachable than some might expect.
Growing up, Wolf dreamed of being a horse veterinarian, and later she earned a degree in addiction psychology before realizing any job she wanted required a master's degree — and additional debt. She had welded just once before, as a junior in high school, before starting MATC's program.
Wolf often sees herself in her students, the ones whose optimism turns to fear as soon as they realize that the only thing standing between them and wielding a torch is a one-hour presentation on how not to light yourself on fire.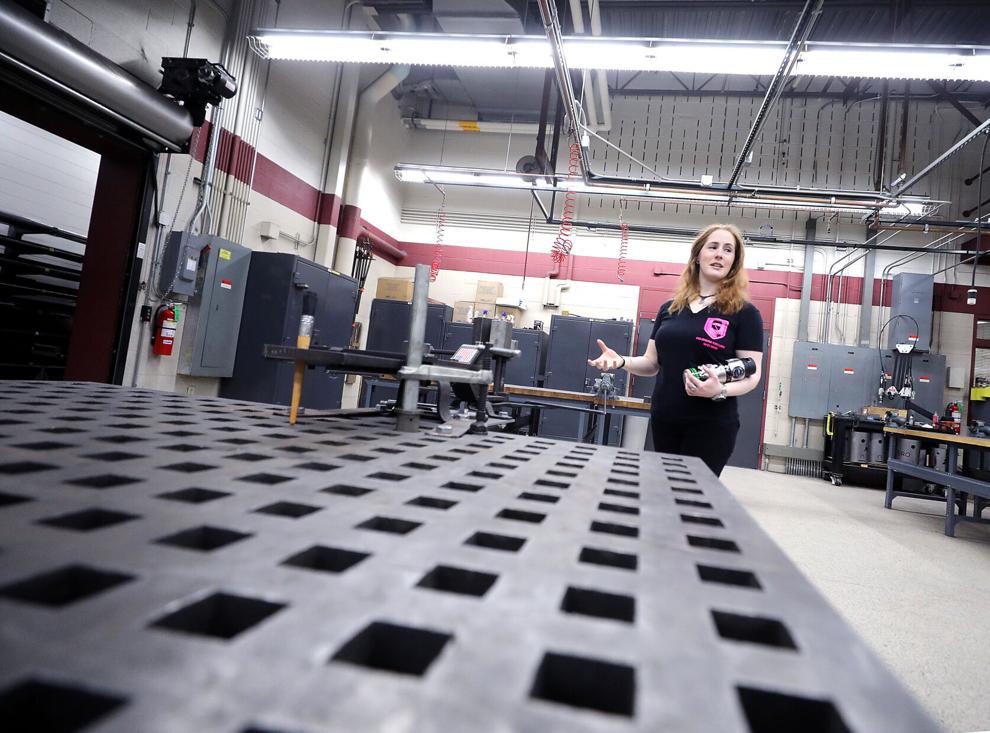 But in the end, there's no gender criteria in the rubric, Wolf said.
"I hear so often, 'I can't, I can't possibly do that,'" Wolf said. "A lot of times, we as women, we like crafts, right? You've run a hot glue gun before. You didn't really think too much about that — you plugged it into the wall, you held the two things and you (glued it). Congratulations, that is a weld."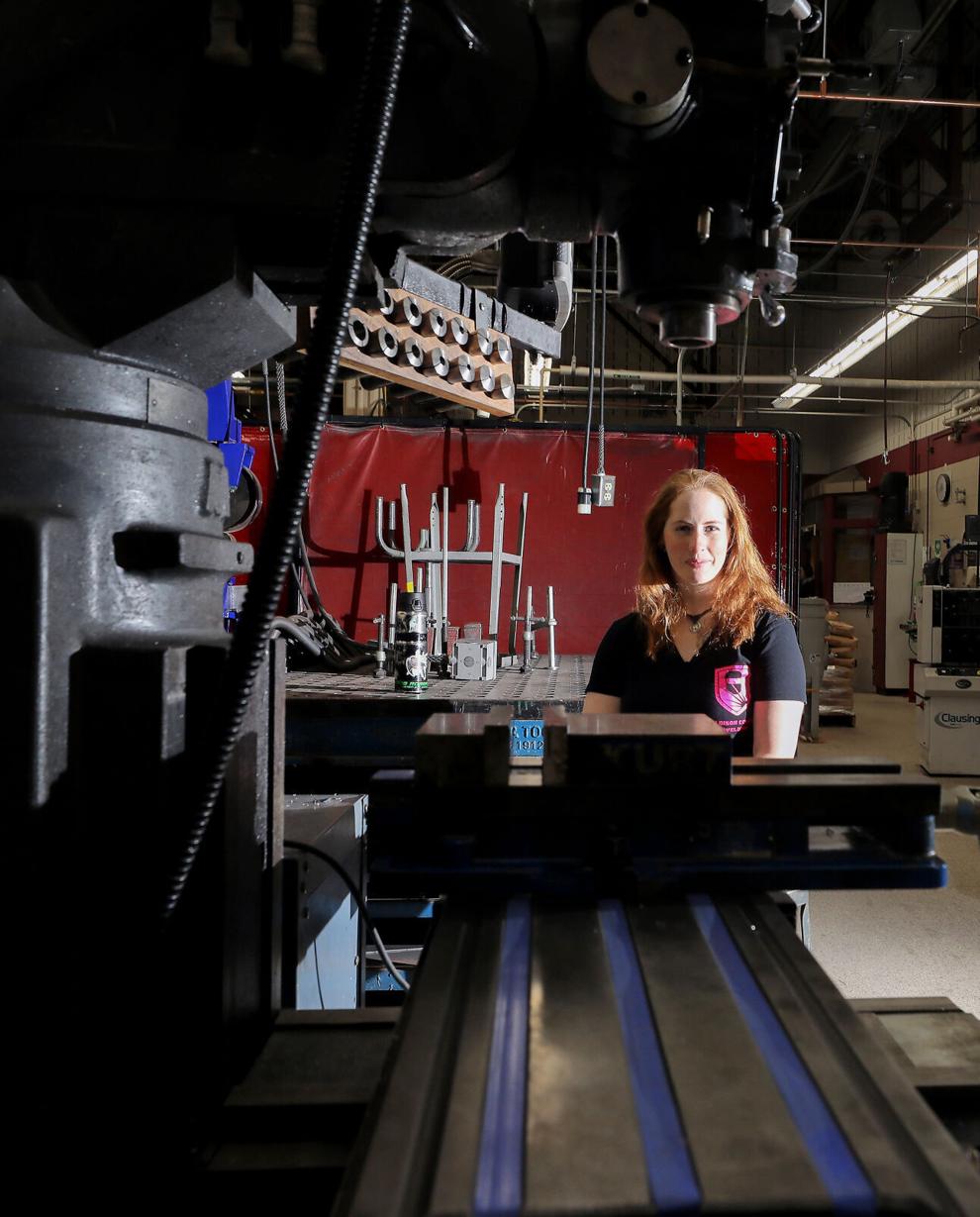 New opportunities
Metal fabrication student Amanda Neumaier's career options were limited.
A Madison native, Neumaier worked in fashion design in New York City for a decade. Then the COVID-19 pandemic hit, and Neumaier moved home and her full-time job was reduced to freelancing.
Neumaier had already been contemplating metalwork as a new career. A scant selection of textile jobs in Wisconsin made the decision to switch easy.
Neumaier is the only woman in her metal fabrication cohort at the Truax campus. She leans on her experience of being a blacksmith's apprentice in high school, which helped her pay her way through fashion school years ago.
"It really felt like I had made the right decision, from a sense that I really enjoy working with metal and I enjoy taking things from 2D to 3D," Neumaier said. "There's so much that metal can do that fabric can't."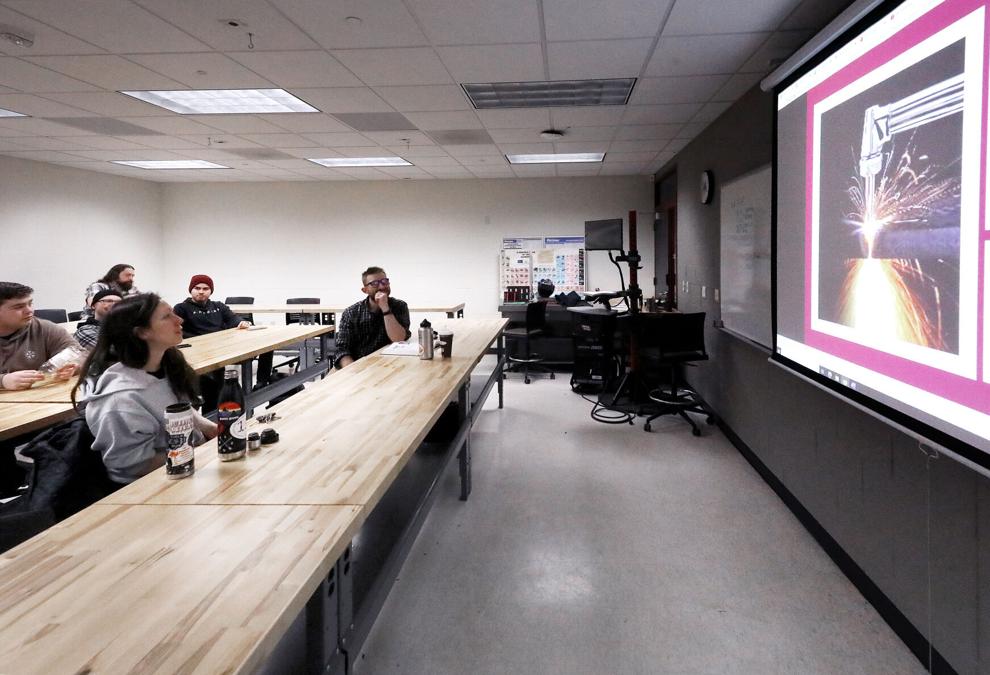 And while Ridley is learning to weld to regain her sense of self, it's also to provide a better life for her sons. Ridley makes $13 an hour juggling two jobs, full-time school and family life. When she graduates from the program, she has better-paying options. Her top choice is one that would pay her $24 an hour.
At that income, Ridley would be able to set money aside for her children's futures and access other opportunities for her family.
"After you have a kid, it can be really hard. You can feel like you don't have a place in the world outside of being a mom," she said. "But when you step outside of being a mom and go back to the person that you used to be, (it's) 'She has a lot of courage, she's powerful, she pushed out a child, she could do anything.'"