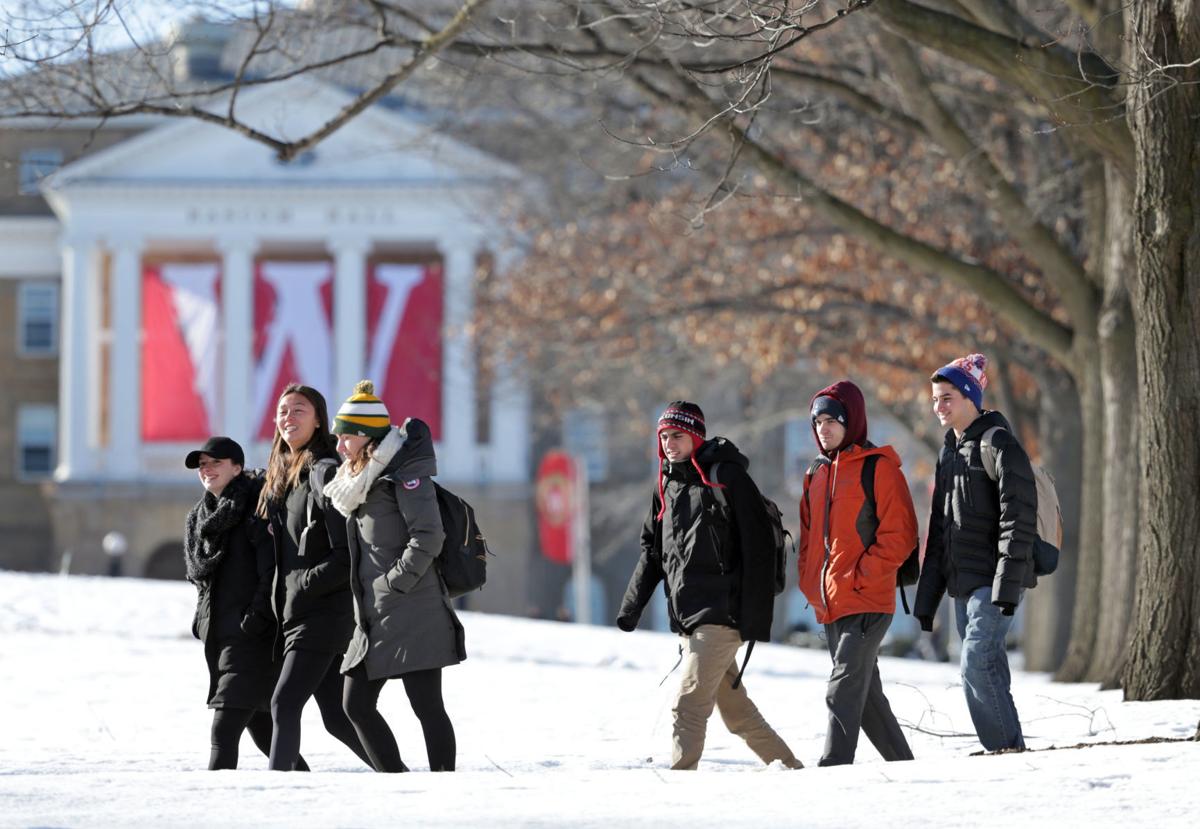 Newly proposed rules put forth last week by President Donald Trump's education secretary would reduce the liability of UW-Madison and other Wisconsin universities investigating sexual assault by changing the definition of what constitutes sexual harassment.
U.S. Education Secretary Betsy DeVos' proposal tells schools how to interpret and apply the 1972 federal civil rights law known as Title IX, which bans discrimination based on sex in schools that get federal funding.
Under the Obama administration's 2011 guidance, sexual harassment was defined as "unwelcome conduct of a sexual nature."
The much narrower definition under DeVos that colleges would be required to act on: "Unwelcome conduct on the basis of sex that is so severe, pervasive, and objectively offensive that it effectively denies a person equal access to the recipient's education program or activity."
Erin Thornley Parisi, executive director of the Rape Crisis Center of Dane County, is already concerned that the revision will have a chilling effect on victims, essentially reversing the more supportive environment that the #MeToo movement fostered last fall.
"These are egregious proposed changes that will make schools less safe and discourage people from coming forward," Thornley Parisi said.
She said sexual assault cases are already under-reported, and she fears recent events — such as the confirmation of Brett Kavanaugh to the U.S. Supreme Court after allegations of sexual misconduct from Kavanaugh's high school and college years emerged — have diminished victims' confidence in coming forward.
"It sends a clear message," Thornley Parisi said of the proposed rules. "It's about protecting offenders. It's about protecting Brett Kavanaugh and the future Brett Kavanaughs."
The new guidelines detailed in a 149-page plan largely reinforce "due process" rights for students accused of sexual misconduct, though DeVos said in a statement that schools should offer a safe environment for everyone.
"Every survivor of sexual violence must be taken seriously, and every student accused of sexual misconduct must know that guilt is not predetermined," DeVos said. "We can, and must, condemn sexual violence and punish those who perpetrate it, while ensuring a fair grievance process. Those are not mutually exclusive ideas. They are the very essence of how Americans understand justice to function."
You have free articles remaining.
The Education Department estimates the changes could save the nation between $286 million to $368 million over the course of a decade. The guidelines do not take effect until a 60-day public comment period passes.
UW-Madison's climate
UW-Madison's 2015 campus climate survey reported that a quarter of female undergraduate survey respondents reported experiencing nonconsensual penetration or sexual touching.
One change would make colleges and universities hold live hearings on sexual assault and harassment accusations where representatives for the accused and accuser would be allowed to cross-examine the other party.
UW System policy already specifies that if the accuser or witnesses testify at a hearing, the accused has the right to question them.
To avoid direct confrontation between the accuser and accused at the live hearing, questions can be asked by advisers or submitted through the hearing's committee chair, according to university spokeswoman Meredith McGlone. The victim may also testify via Skype.
Another change reduces colleges' responsibilities to investigate, limiting their liability to cases in which there are formal complaints. An "informal resolution" process that allows for anonymous complaints is another avenue available at UW-Madison, but it's unclear whether those complaints would warrant an investigation under the proposed rules.
UW-Madison and the University of Wisconsin System issued statements last week saying they are examining how the proposed rule would affect their policies should it take effect.
"Sexual violence and sexual harassment remain all too prevalent on university campuses and can have devastating personal and educational consequences for those who are victimized," UW-Madison Chancellor Rebecca Blank said in a statement. "UW–Madison has developed policies and practices that are timely, fair and ensure both parties have equal participation rights."