An explosion of COVID-19 cases in Dane County, the vast majority of which are linked to UW-Madison, drove a statewide record number of cases on Thursday.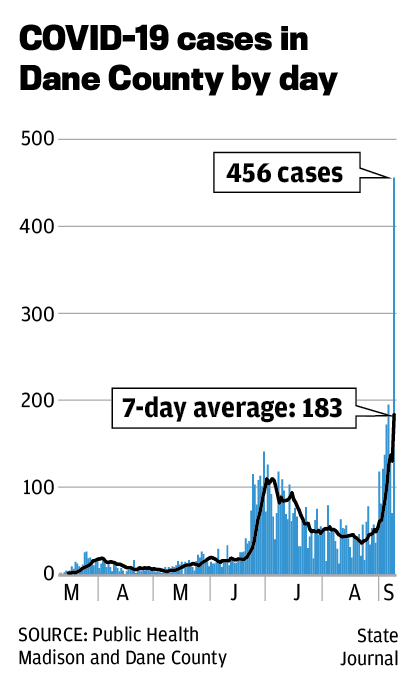 Dane County Executive Joe Parisi for the second consecutive day asked the university to expand its testing capacity and hire more contact tracers, and urged students to be more forthcoming when contact tracers call.
Parisi's plea came a day after UW-Madison announced a two-week pause on in-person instruction and a quarantine of more than 2,200 students in two of the largest dorms — actions that drew criticism from some who said the measures aren't enough to control the dozens of campus outbreaks and tempered praise from others who were grateful that at least some sort of action had been taken.
For some students, the temporary retreat to remote classes renews questions about the cost of their college degree and why they are paying the price of a face-to-face education for an online learning experience.
For local leaders, the next two weeks are critical to contain the crush of COVID-19 cases.
"Our community is experiencing its first sustained, significant surge of illness since this terrible pandemic began," Parisi said in a statement. "The task before all of us is great, as we are facing a public health emergency. We will have some incredibly difficult and sad weeks ahead if we don't rally together now and stop this deeply disturbing trend."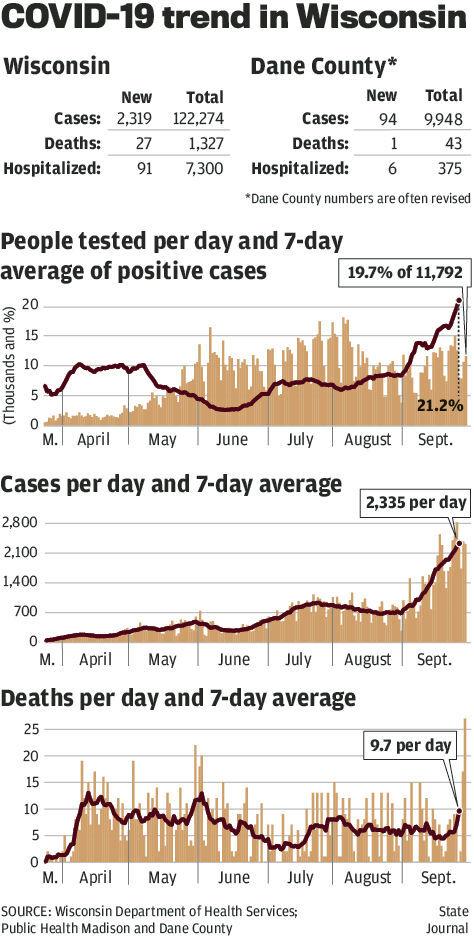 Public Health Madison and Dane County estimates up to 85% of the county's new cases involve people tied to the campus, director Janel Heinrich said at a Thursday news conference.
"A number of young people" contacted by the city-county public health department have not been helpful in sharing who they were in contact with, complicating the work of contact-tracers who are trying to limit community spread, Parisi said.
Tuition refund deadline
At UW-Madison, students on Thursday weighed what the semester ahead of them will look like and whether it is worth the price of what they feel is a diminished college experience.
Freshman Drew Strand is headed home to Minnesota because he expects classes will remain online and his dorm will remain in lockdown after the two-week period ends.
"We're still paying the same tuition," he said. "And we'll be sitting in Minnesota."
Students have until Friday to withdraw from a class and receive a 100% tuition refund, according to the registrar's office. The deadline to receive a 50% tuition refund is Sept. 25, the last day of the two-week suspension of face-to-face courses.
Those deadlines caught the eye of Jojo Sardina, a graduate student studying genetics, who said he was glad UW-Madison announced the pivot to all-online classes before the 100% tuition refund deadline had passed.
But he also found it a bit "suspicious" that the university went with just a two-week pause on face-to-face classes instead of moving online for the rest of the semester. The approach, he said, may give students "false hope" for a return to the type of classes they want when, he said, it's unlikely UW-Madison will be able to resume in-person classes this semester.
University spokesman John Lucas said UW-Madison is providing students with flexibility, noting that the deadline for withdrawing from the term without a record on their transcript was extended from Wednesday to Friday.
"UW-Madison's biggest concern continues to be for the health and well-being of our students, faculty, staff, and the broader community," he said.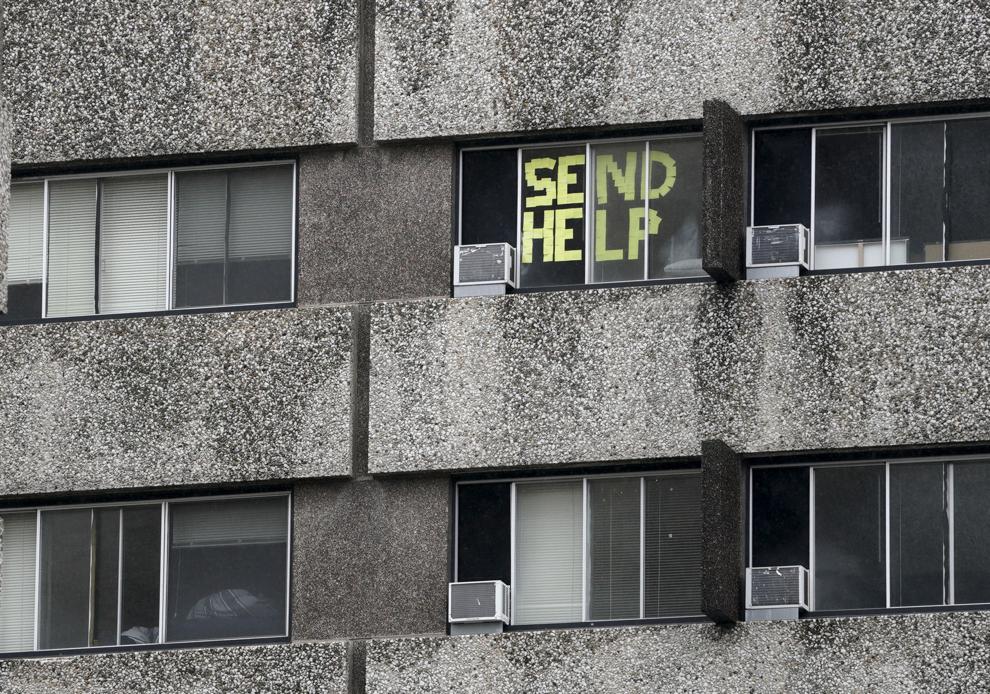 Warning signs
The short-lived nature of UW-Madison's reopening could be a harbinger of what's to come at other University of Wisconsin System campuses.
For example, UW-La Crosse reported on Thursday that it has ordered one of its dorms to "shelter-in-place" because of a surge in cases.
Other UW campuses have less-robust testing programs than UW-Madison, meaning their leaders are making decisions with less data informing them about infection levels in their community.
The UW System recently began publishing a report of daily COVID-19 testing results on campuses, which does not include cumulative test results nor does it distinguish between students living off-campus and those in dorms. 
System spokesman Mark Pitsch said cumulative test results are being collected, but will not be published in the daily report because it could be misinterpreted as a total across all testing locations, including results from off-campus sites. He said the System is "monitoring" available data on students who test positive at an off-campus test site, but will also not be reporting this information as part of its daily public report.
"Our dashboard is designed to provide data that is consistent across universities and reliable," he said.
For example, UW-Whitewater's COVID-19 dashboard shows 120 students have tested positive in the past two weeks, though that could be an undercount because not all off-campus testing of students and employees is reflected in the university's data.
Interim UW-Whitewater Chancellor Greg Cook told the Whitewater City Council earlier this week that his campus was "not far behind" UW-Madison, according to the Janesville Gazette.
To help give the university teeth in enforcing off-campus parties, Cook and other campus leaders asked the council to pass an ordinance placing a cap on the number of people allowed at indoor and outdoor gatherings. He laid out how uncontrolled virus spread would inevitably lead to online instruction. Some students would then disappear from the campus community, placing local businesses and rental properties in jeopardy.
"If there's anything we can do to improve our situation before it deteriorates any more, I hope we'll put our great minds together and figure out what that might be," he continued. "I hope it's not too late."
A few speakers during the meeting's public comment portion accused Cook of "fearmongering," the newspaper reported. In the end, the council rejected the proposal.
State Journal reporter Anna Walters contributed to this report.
Editor's note: This story has been updated to correct information on what data the UW System is collecting and publicly reporting. 
---
COVID-19 in photos: How Wisconsin is managing the pandemic
COVID-19 in photos: How Wisconsin is managing the pandemic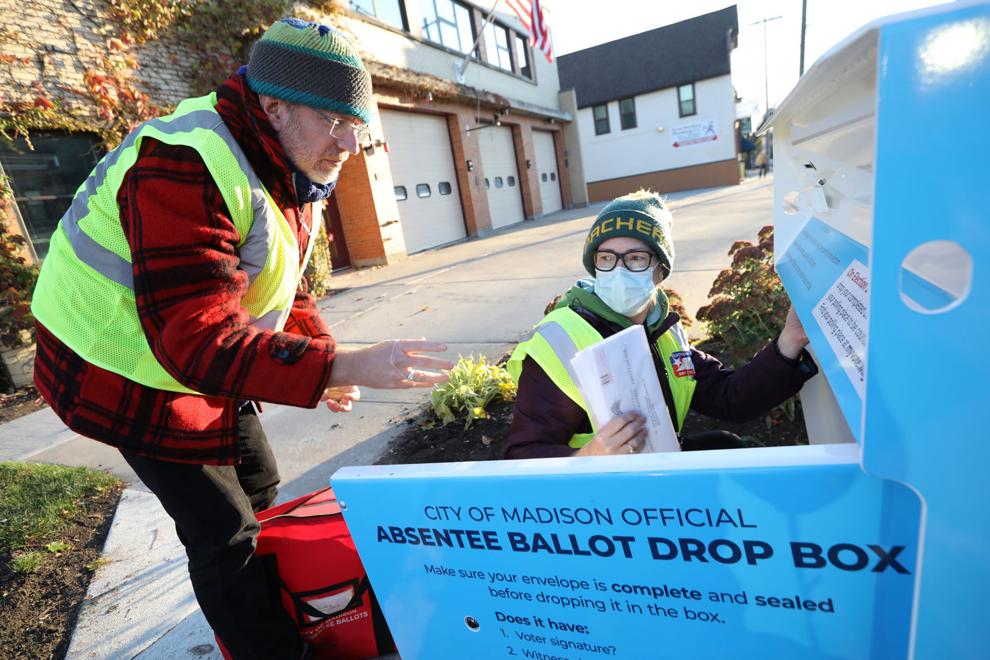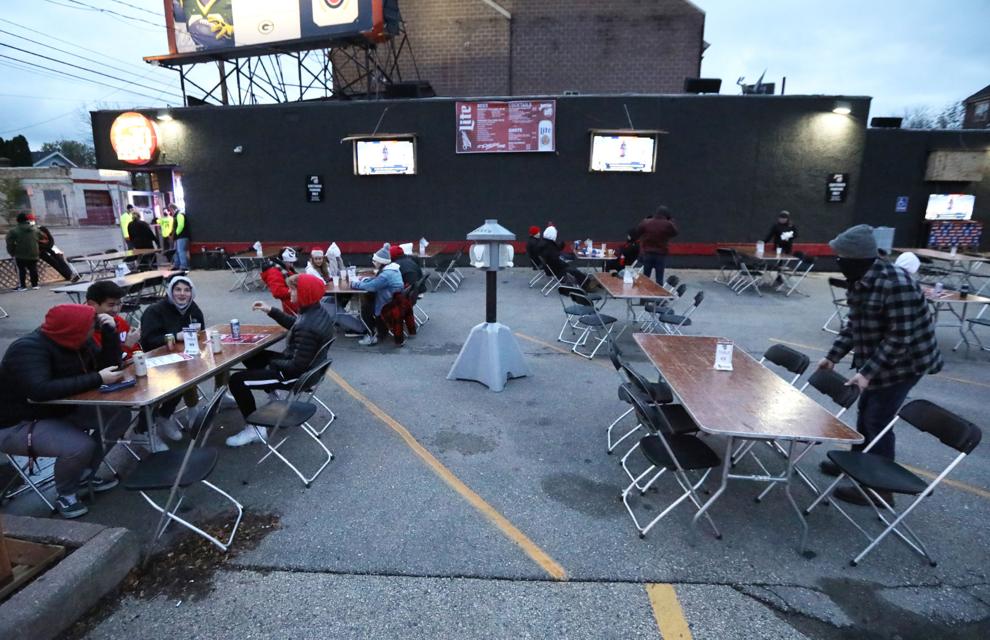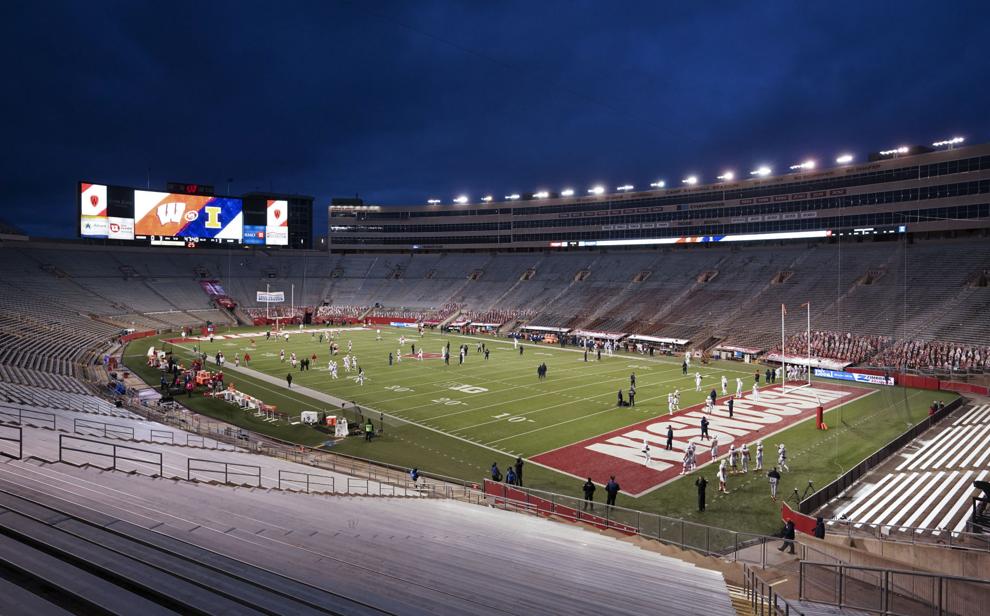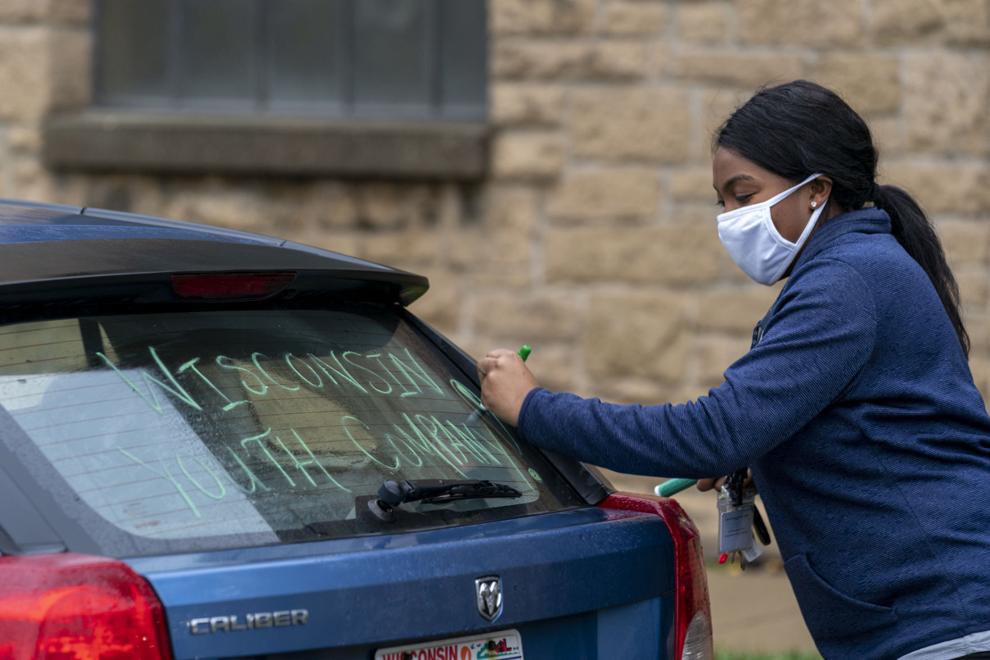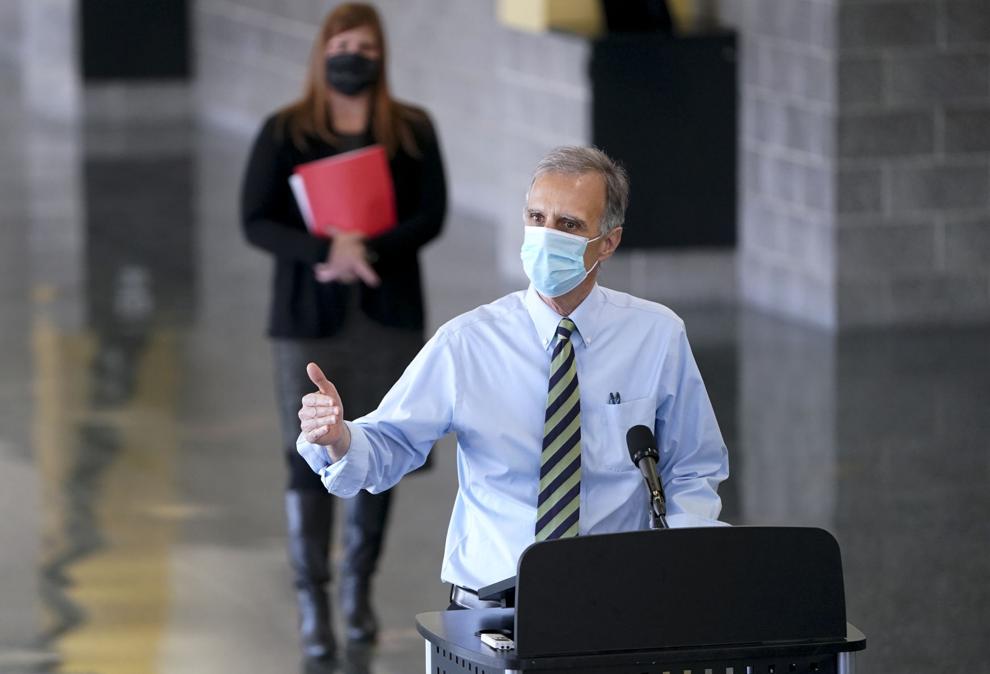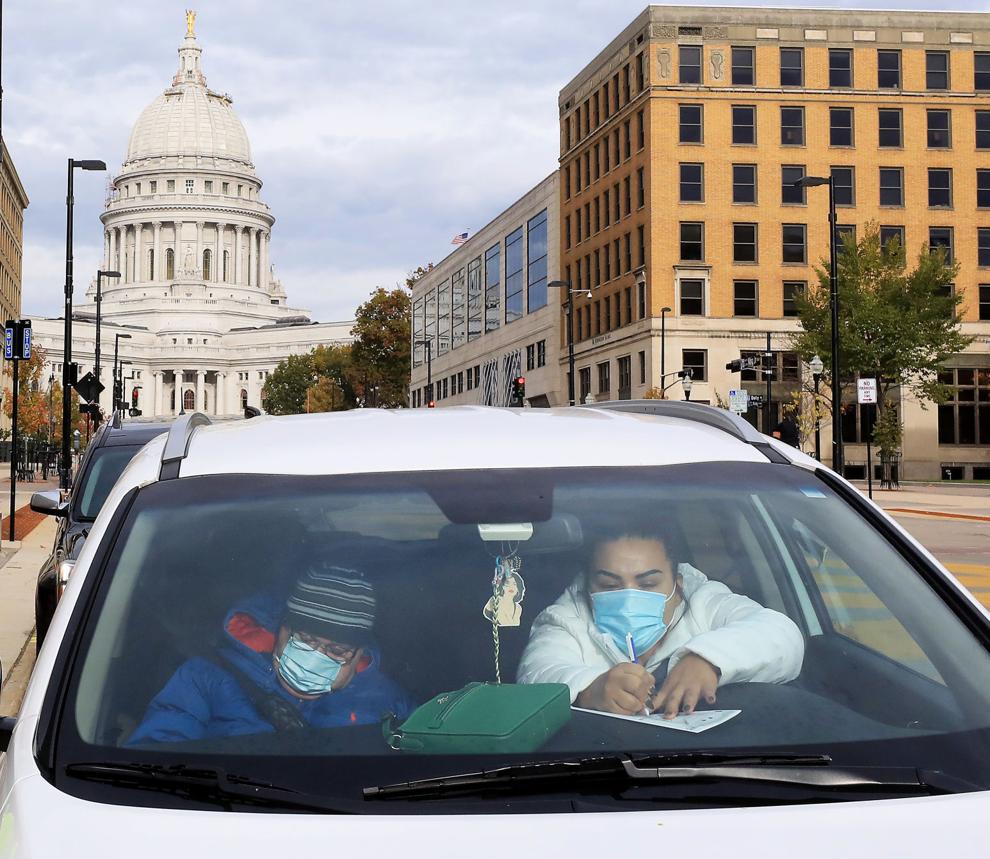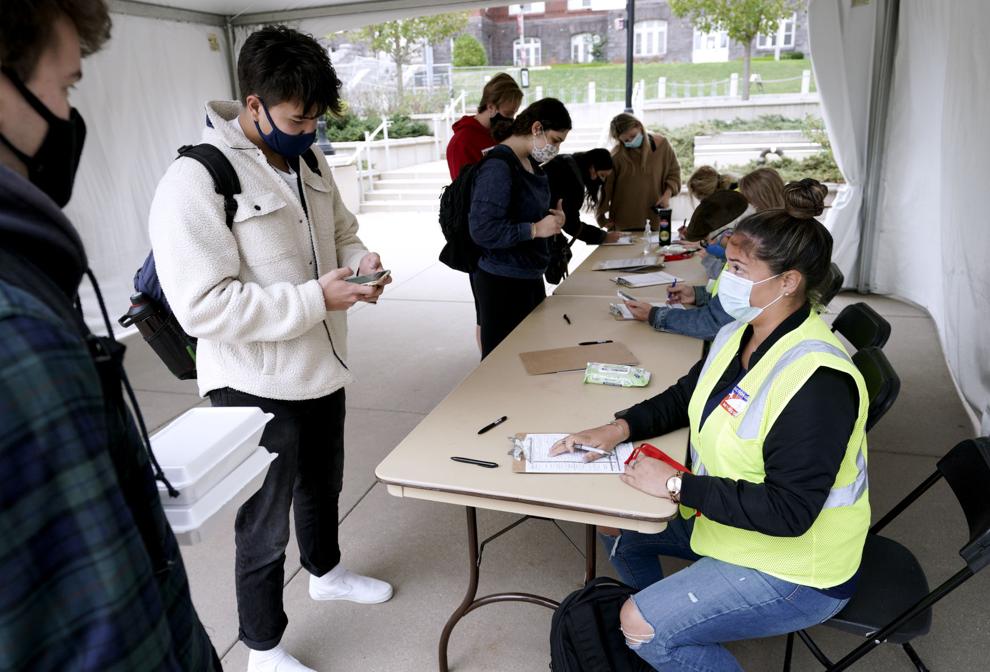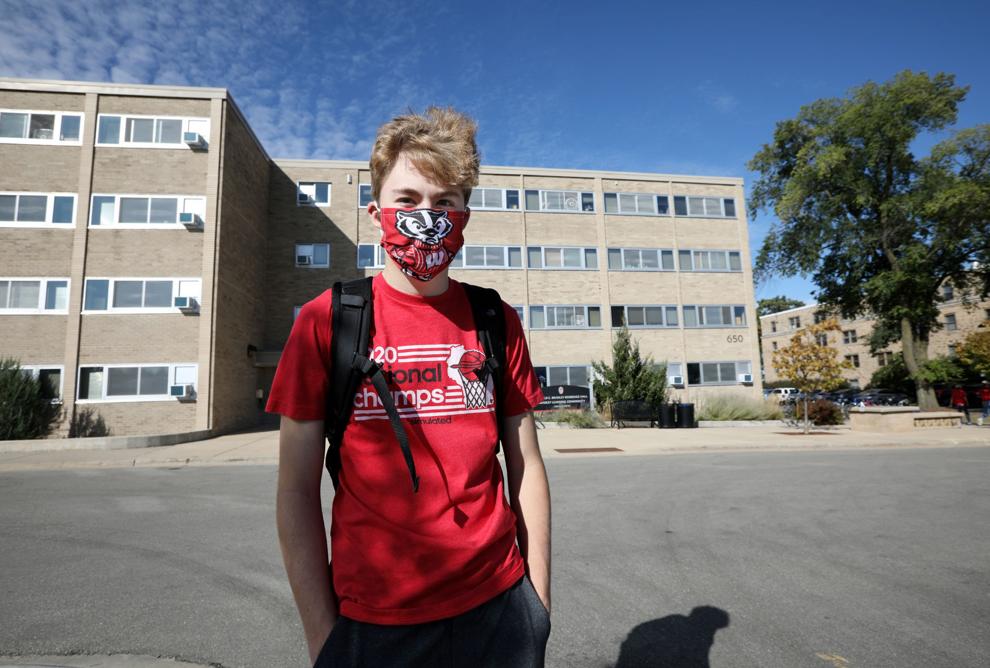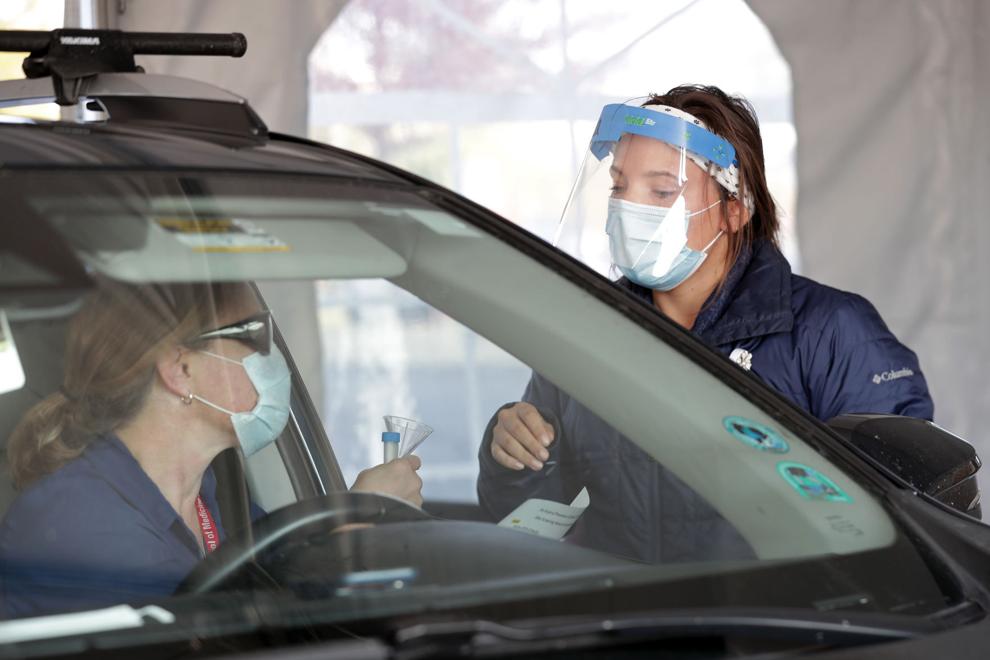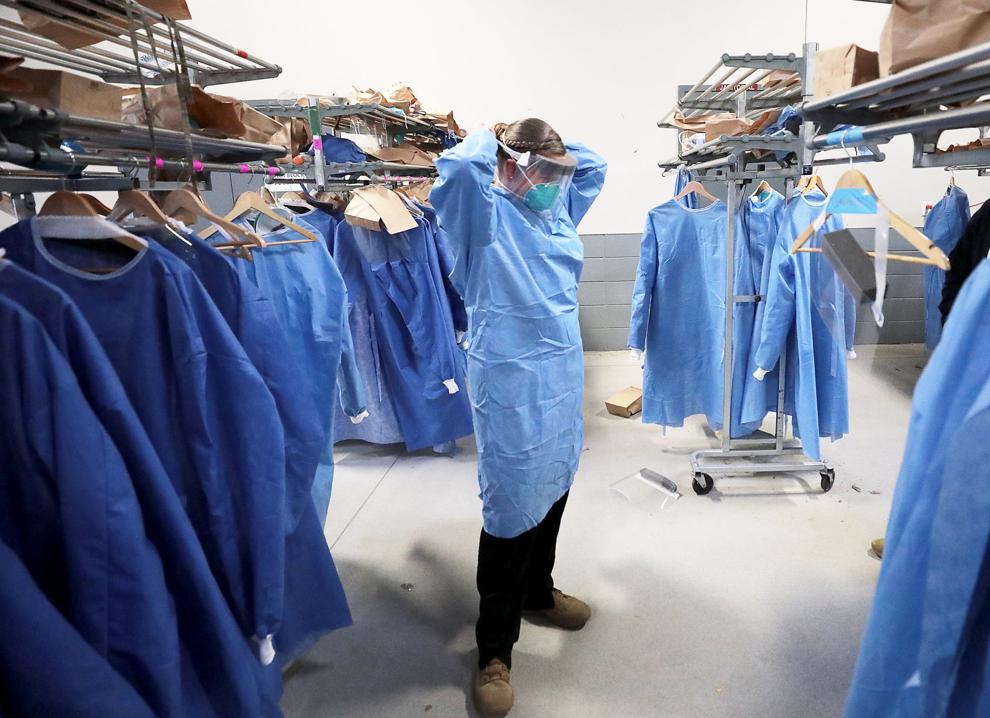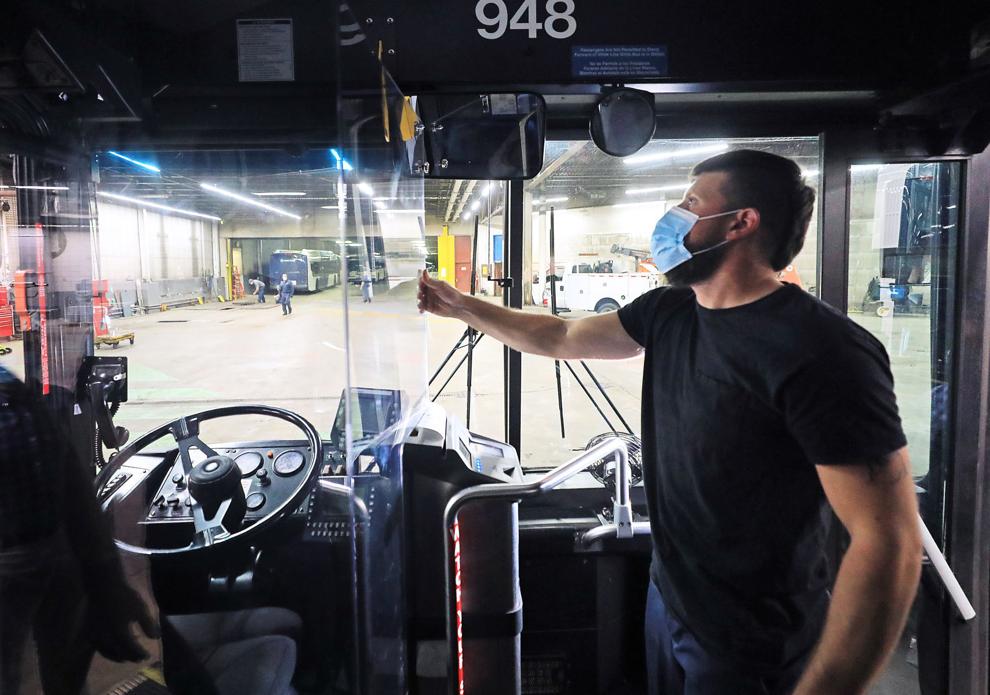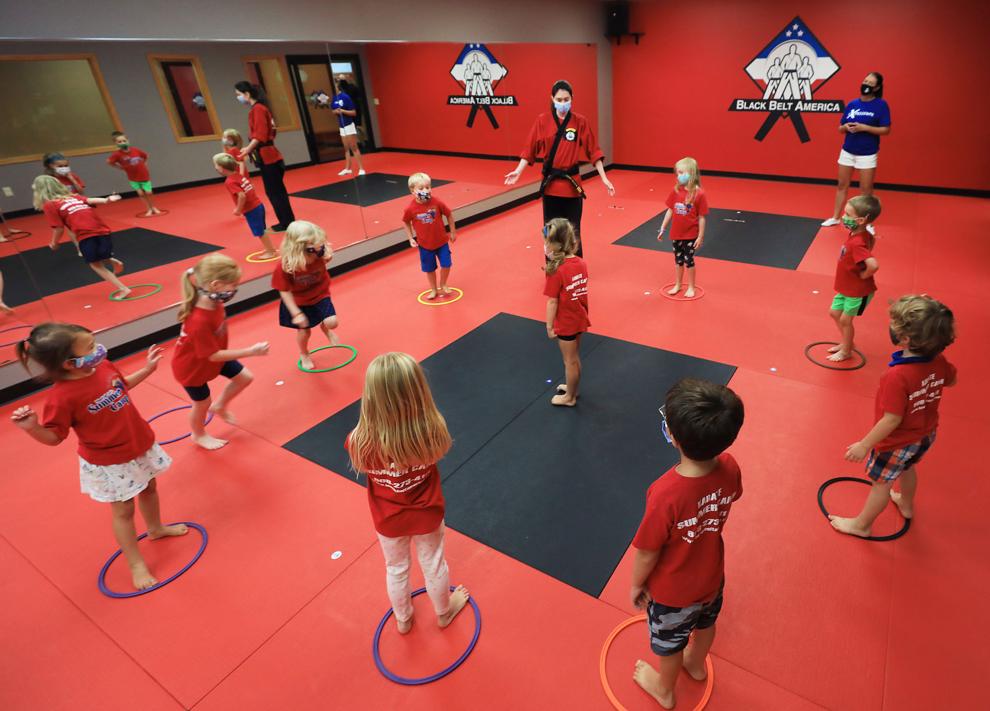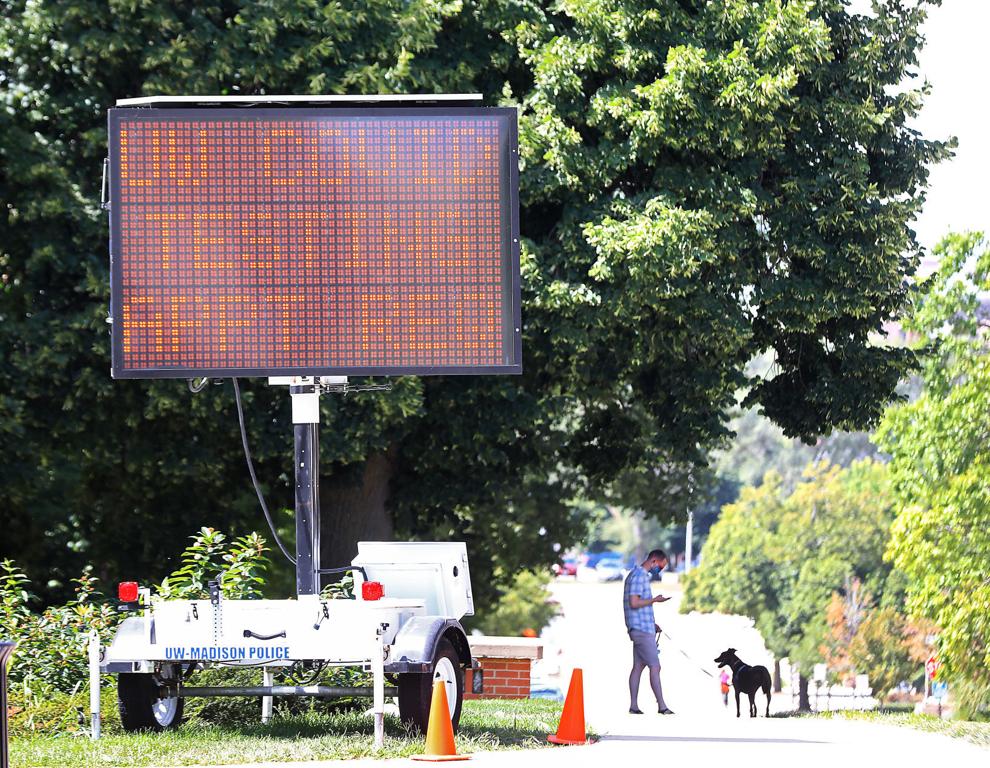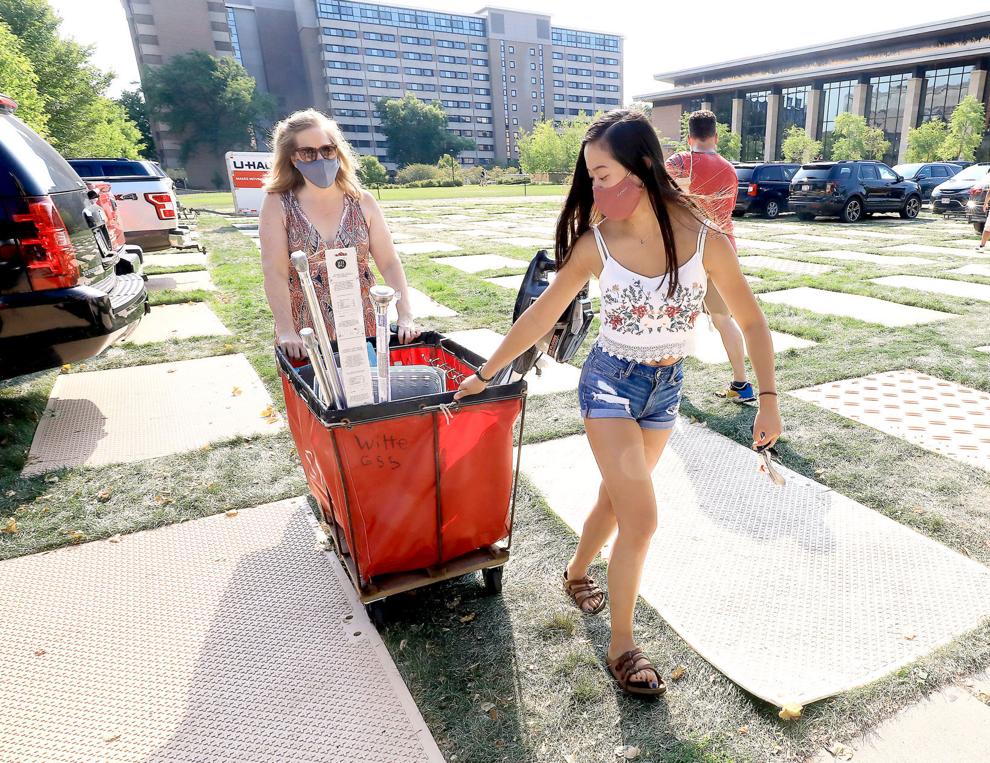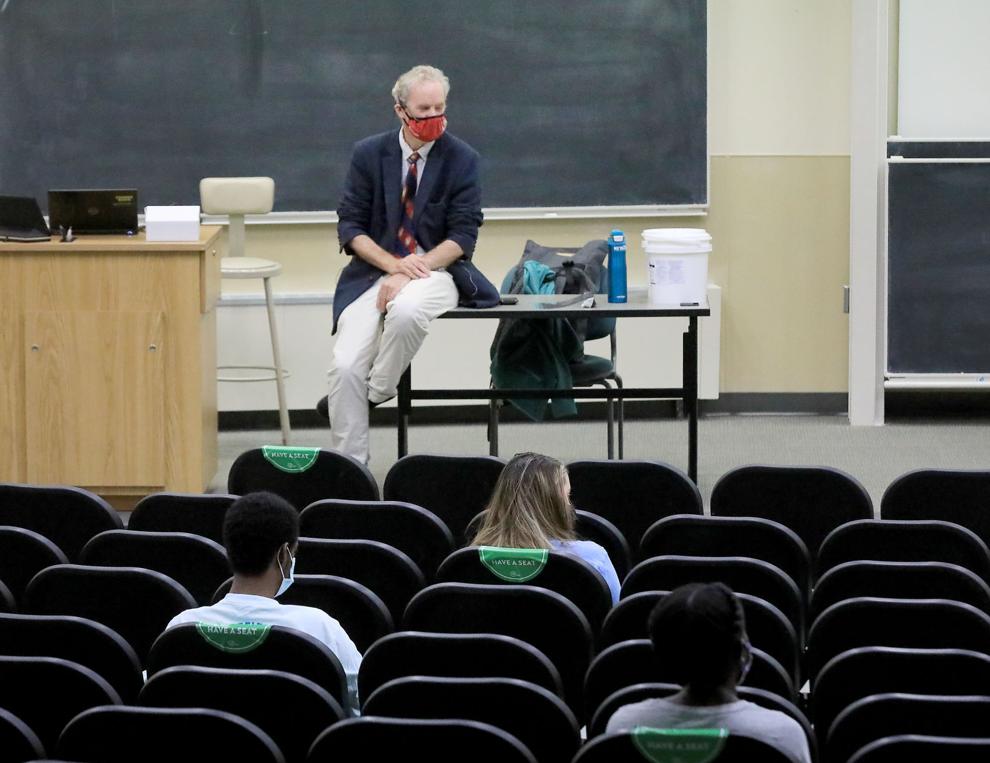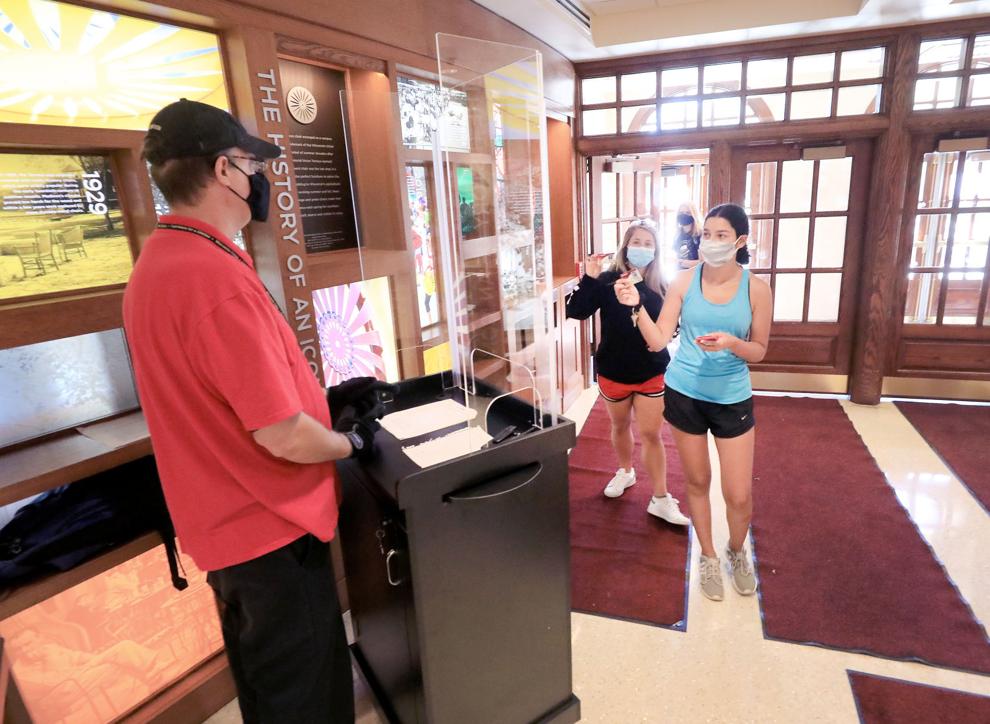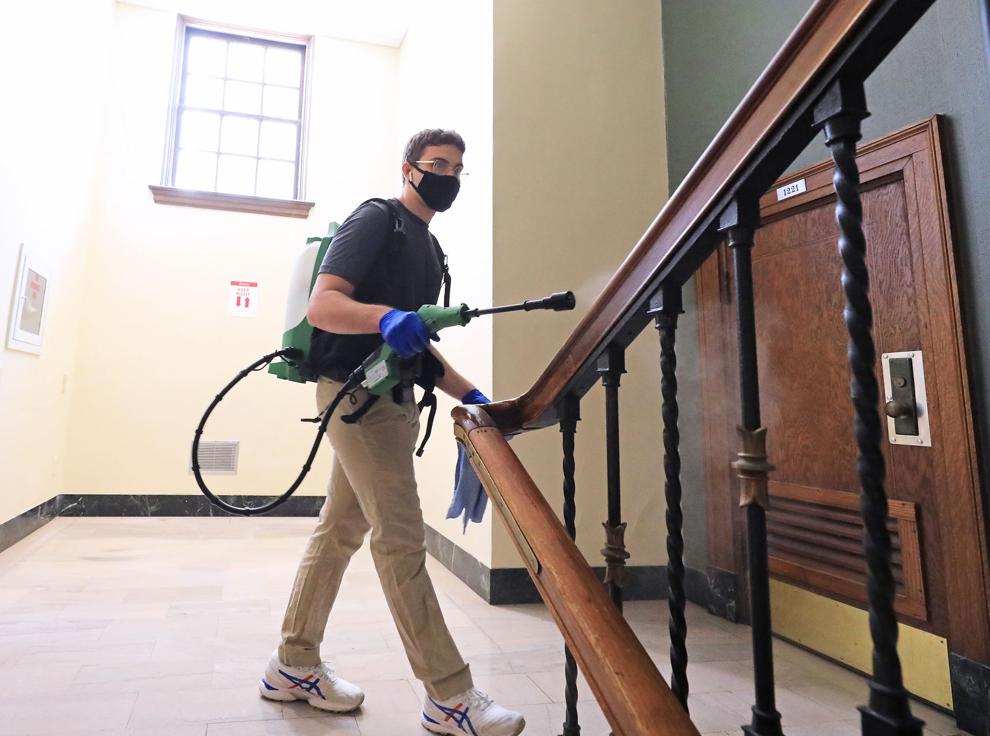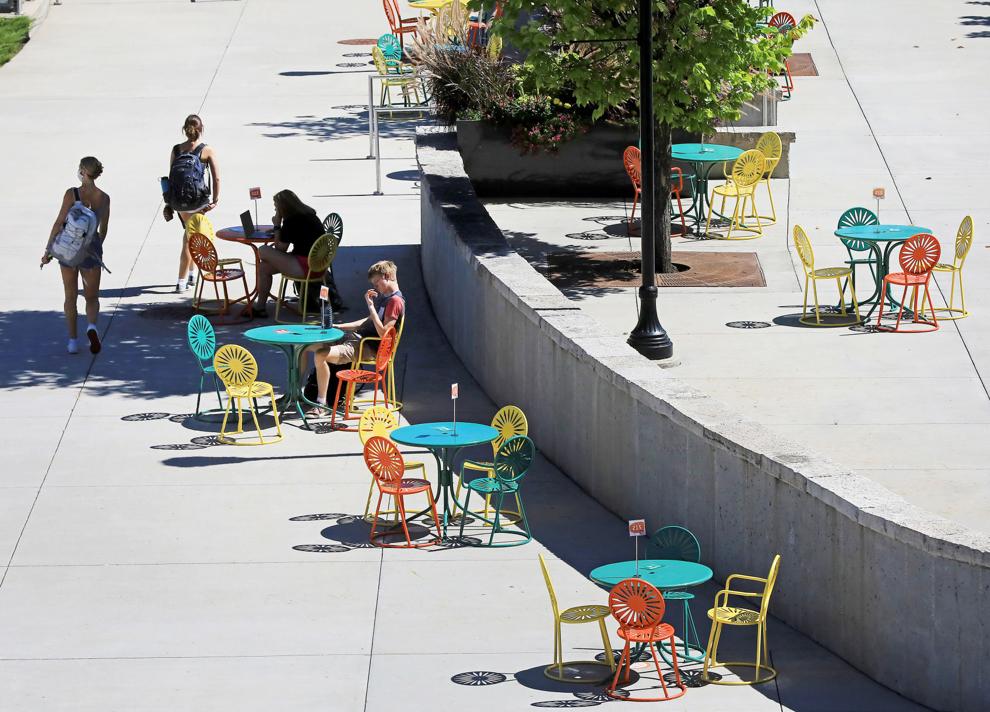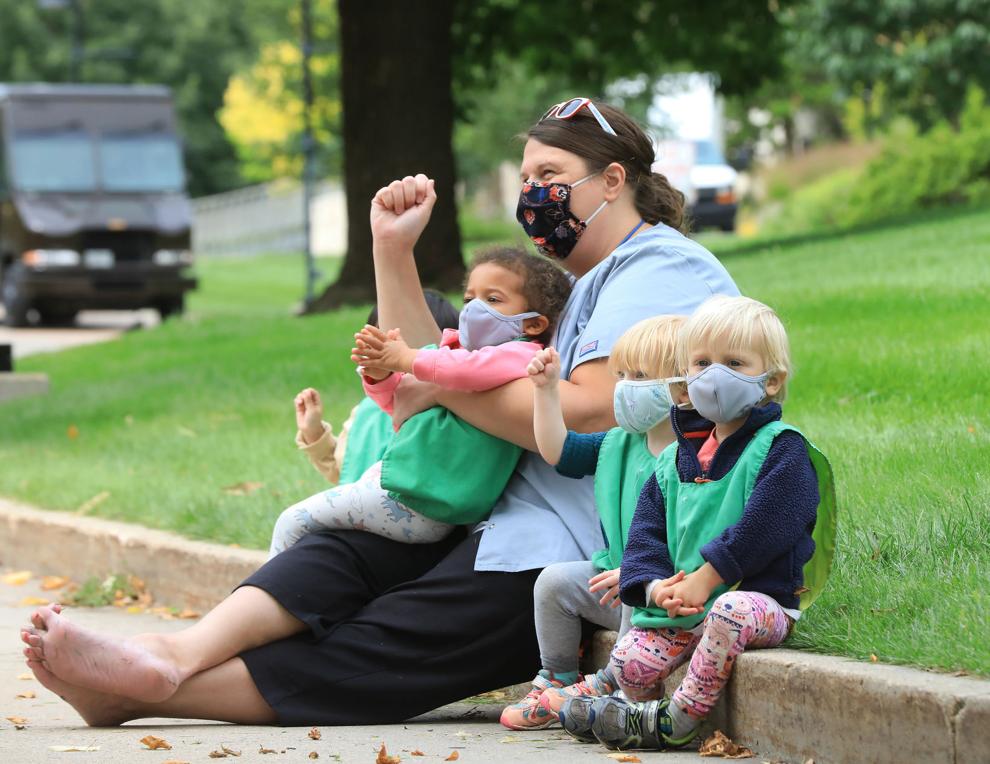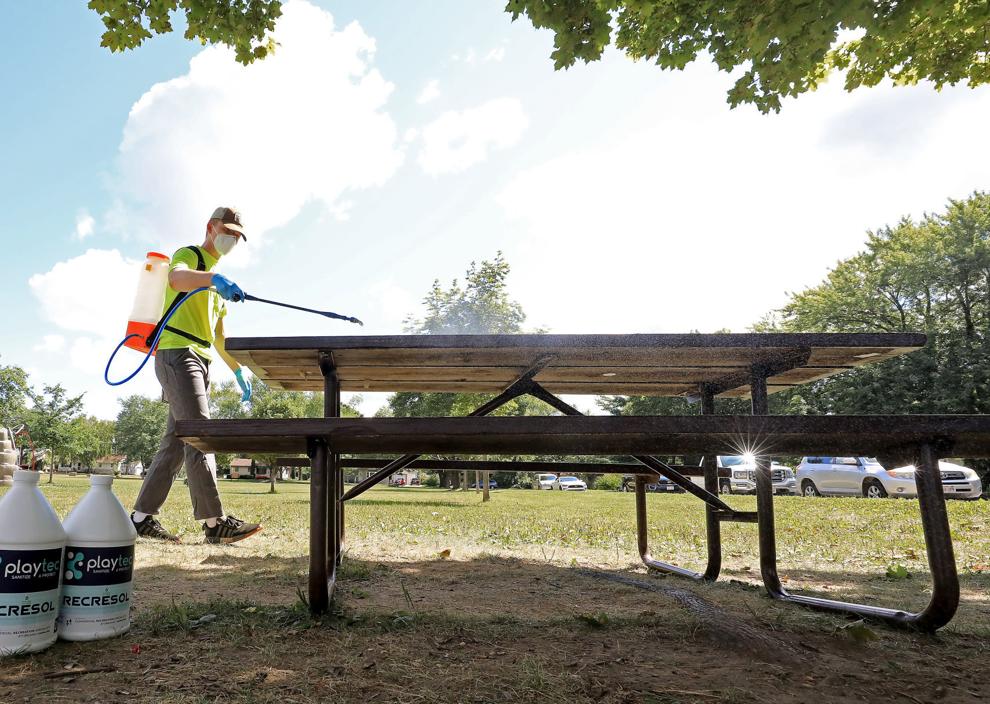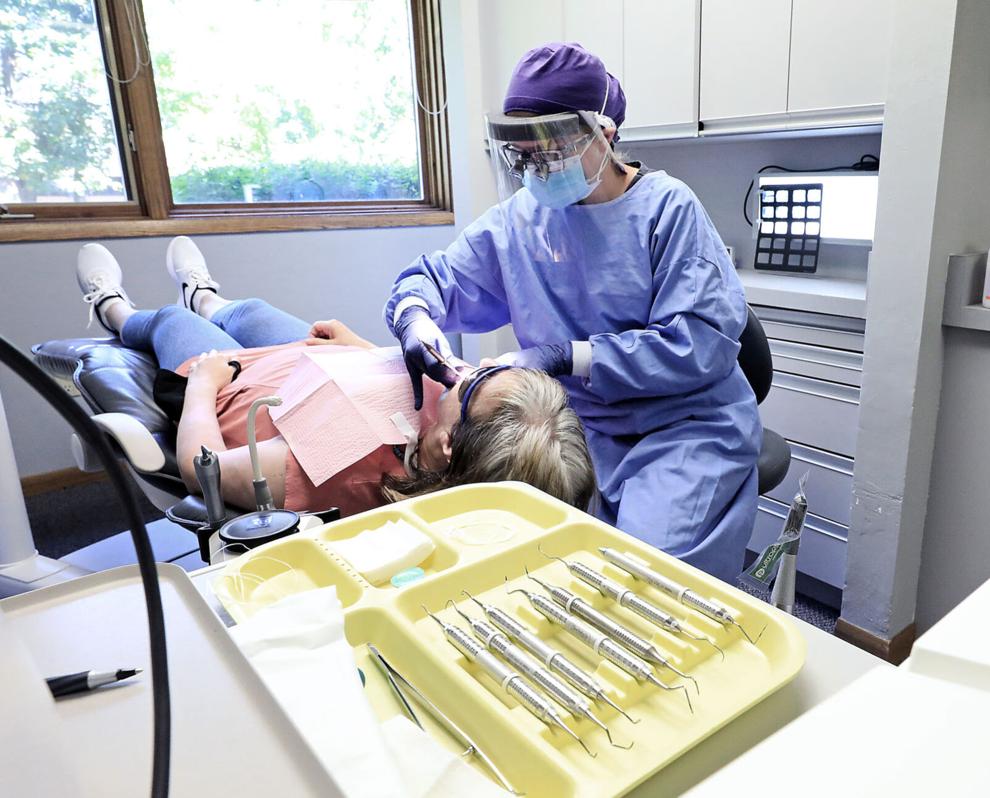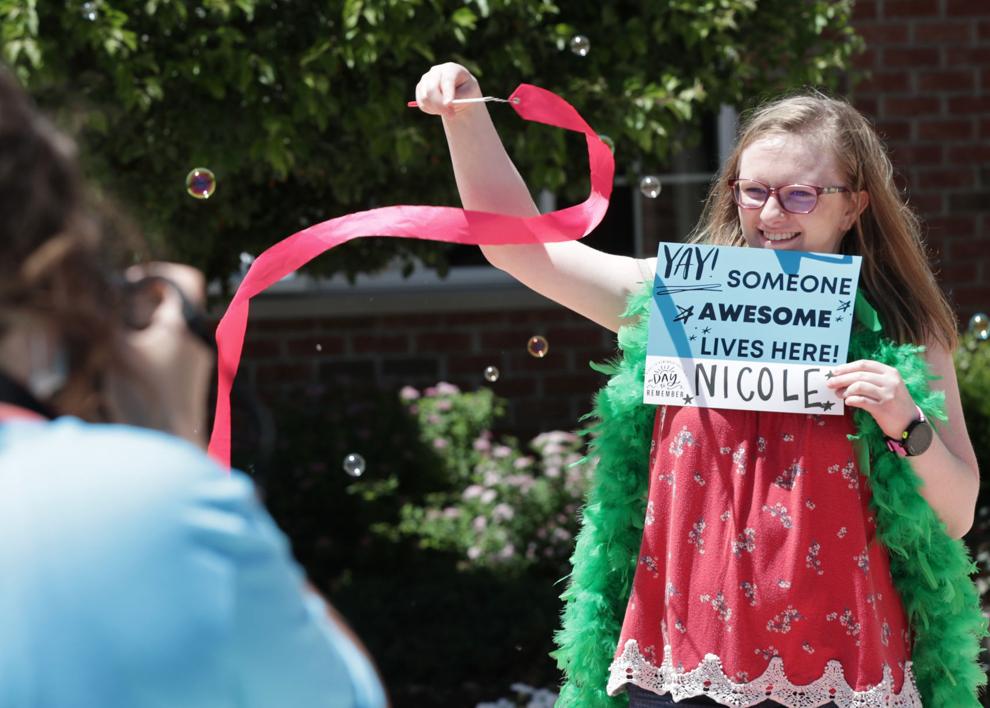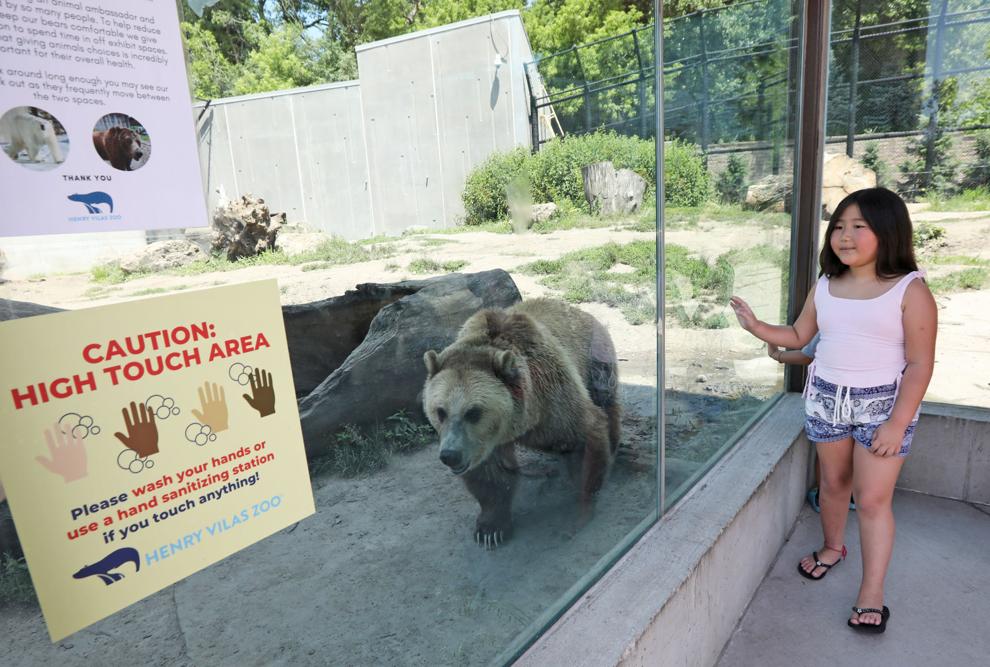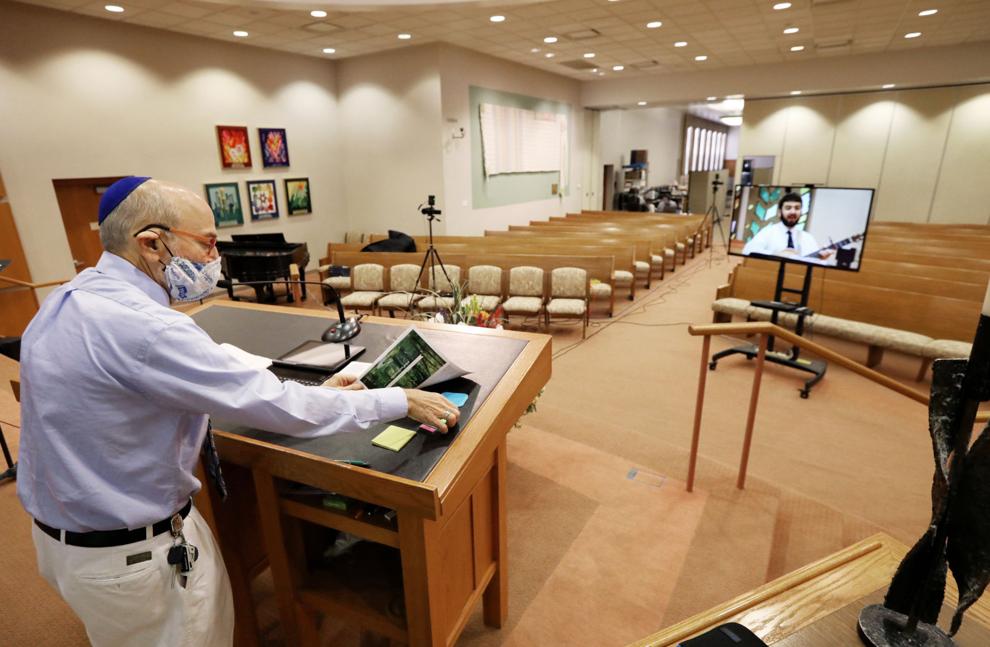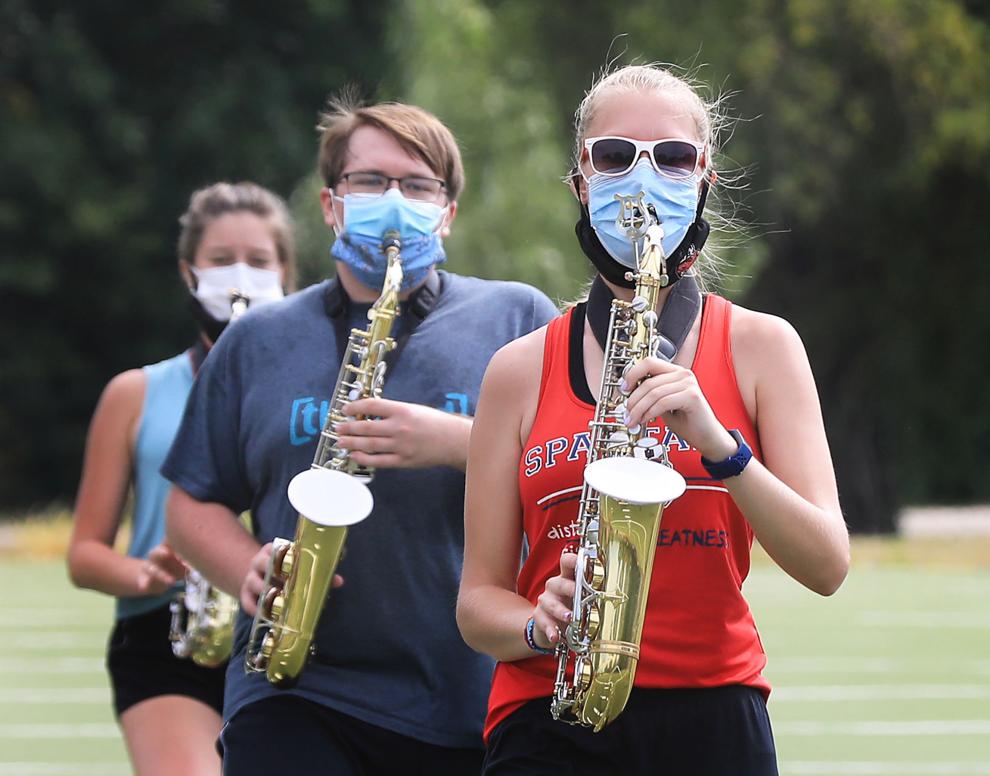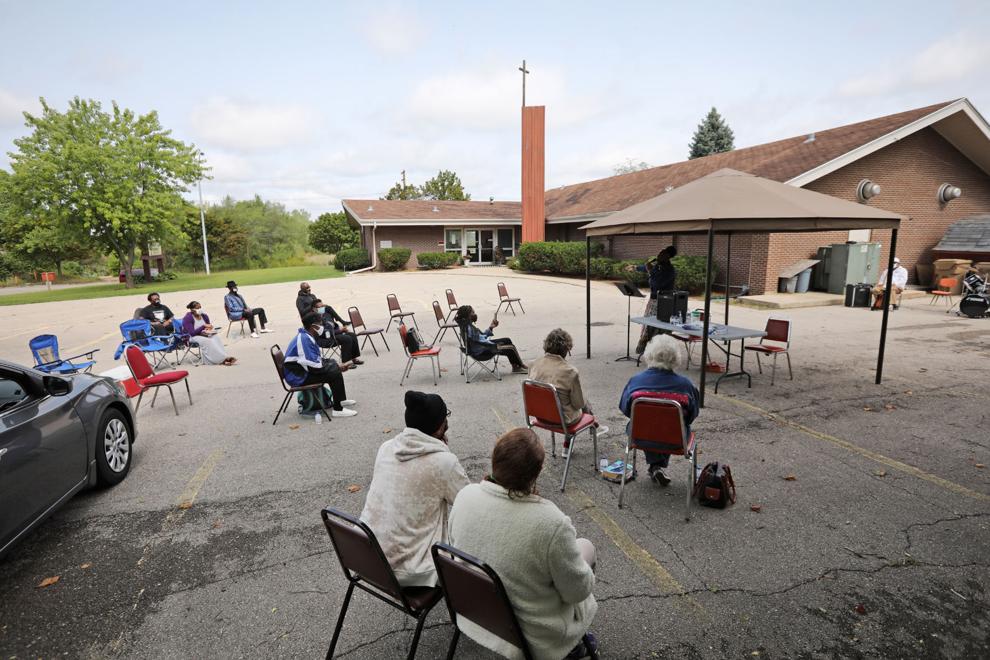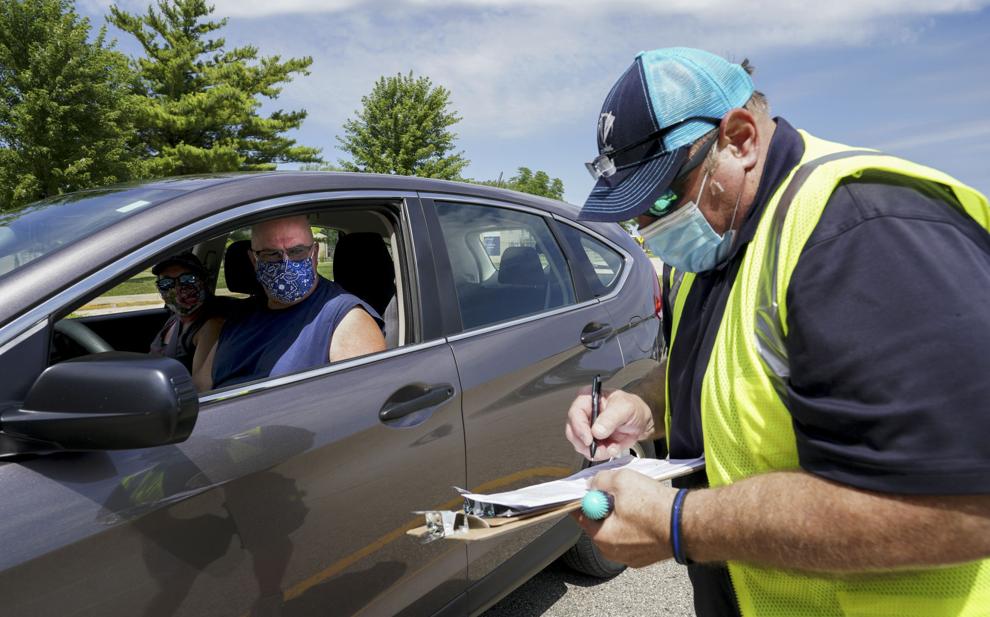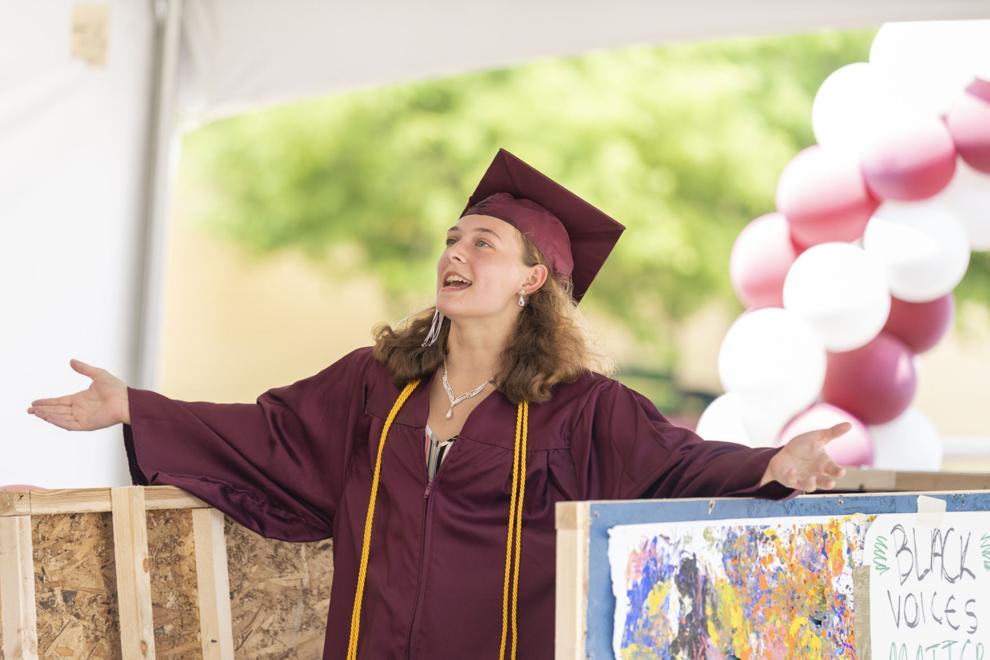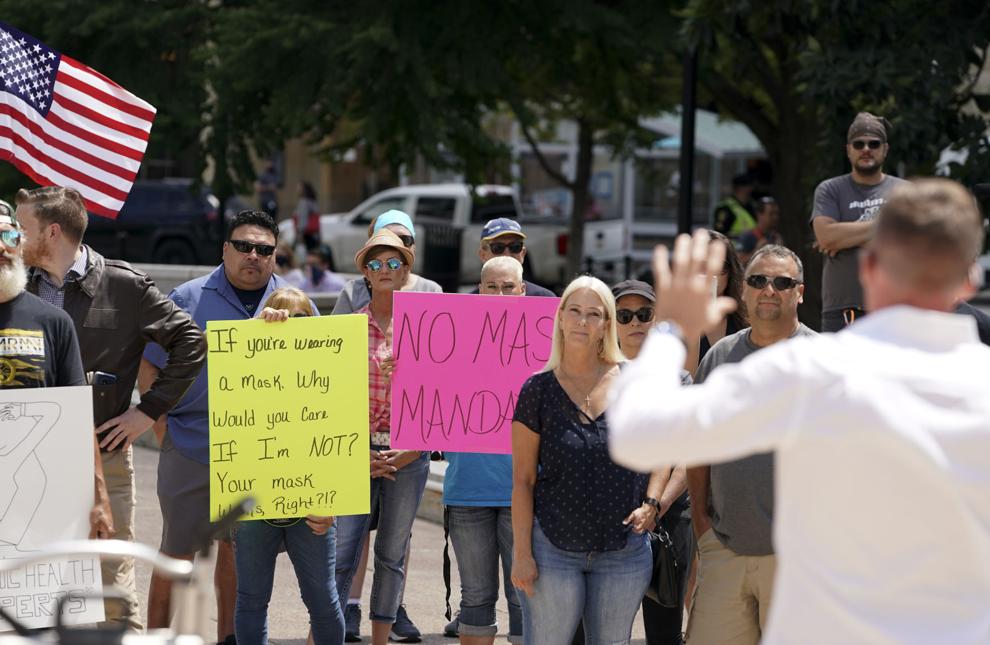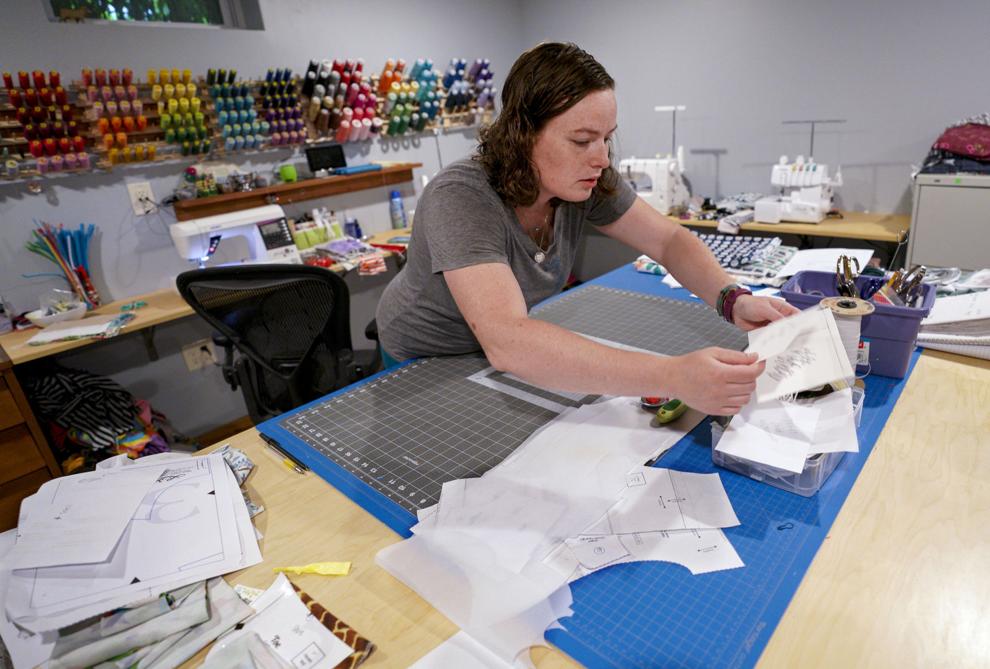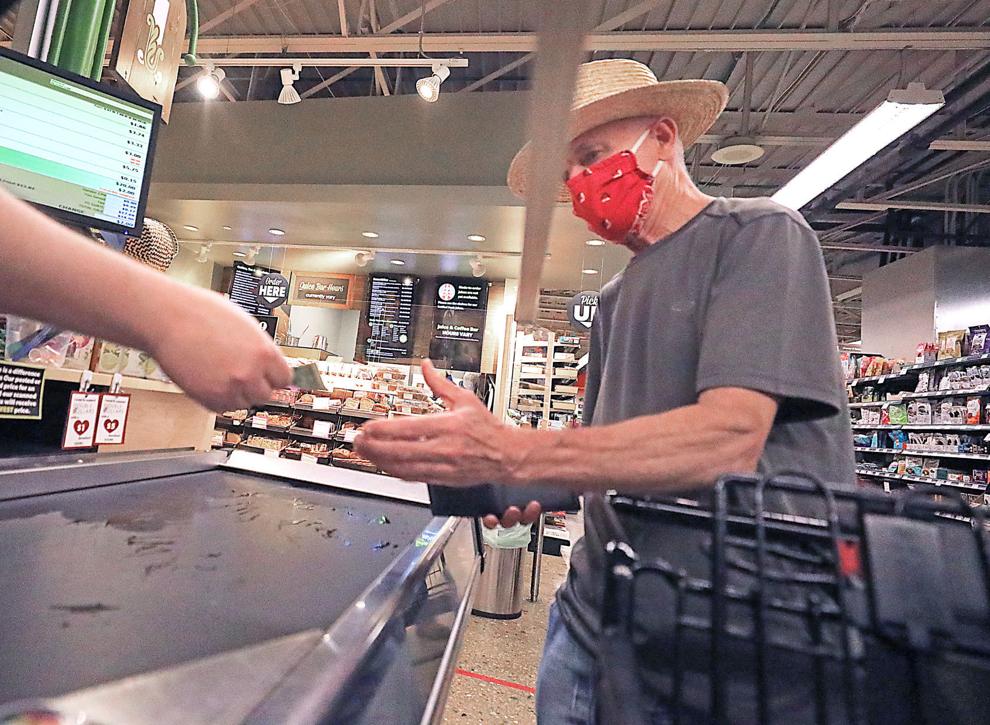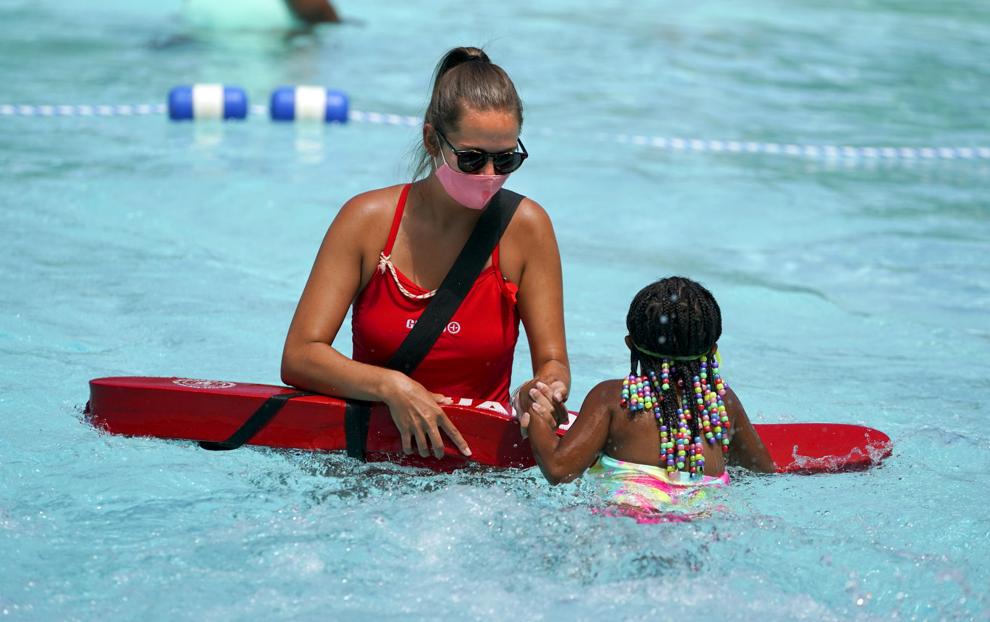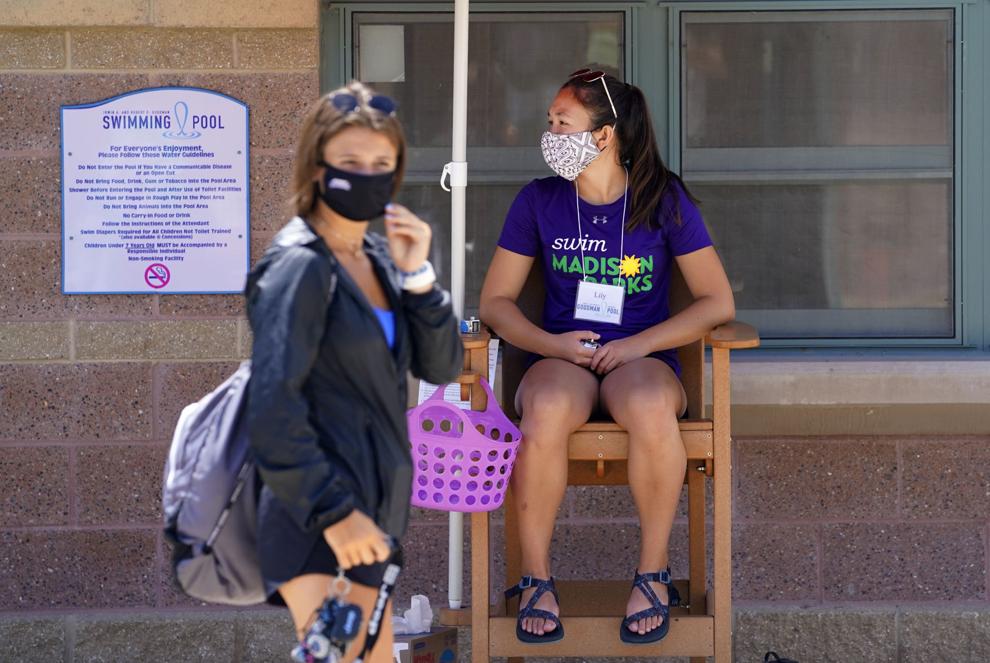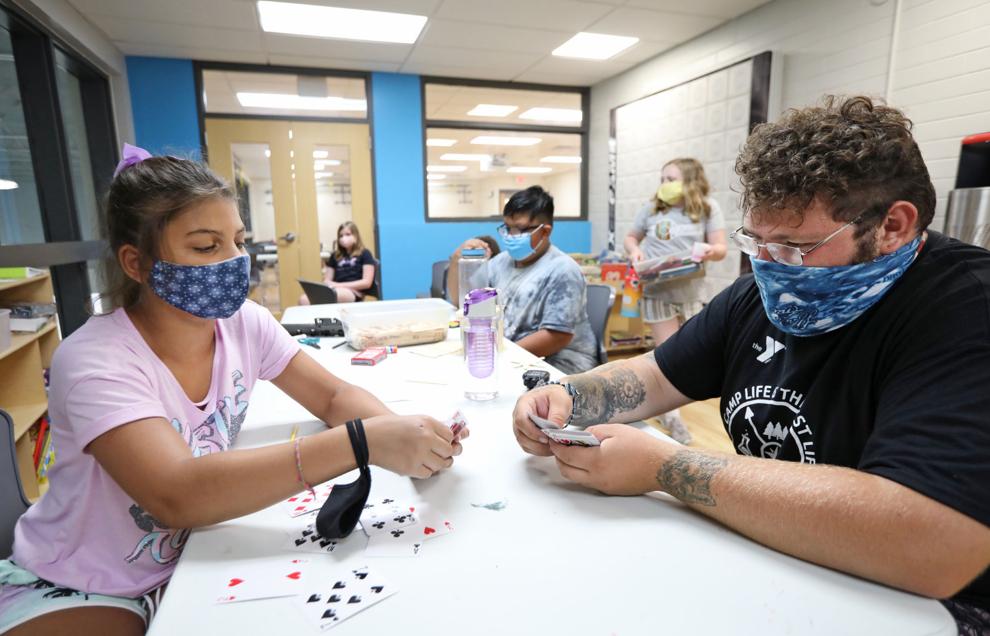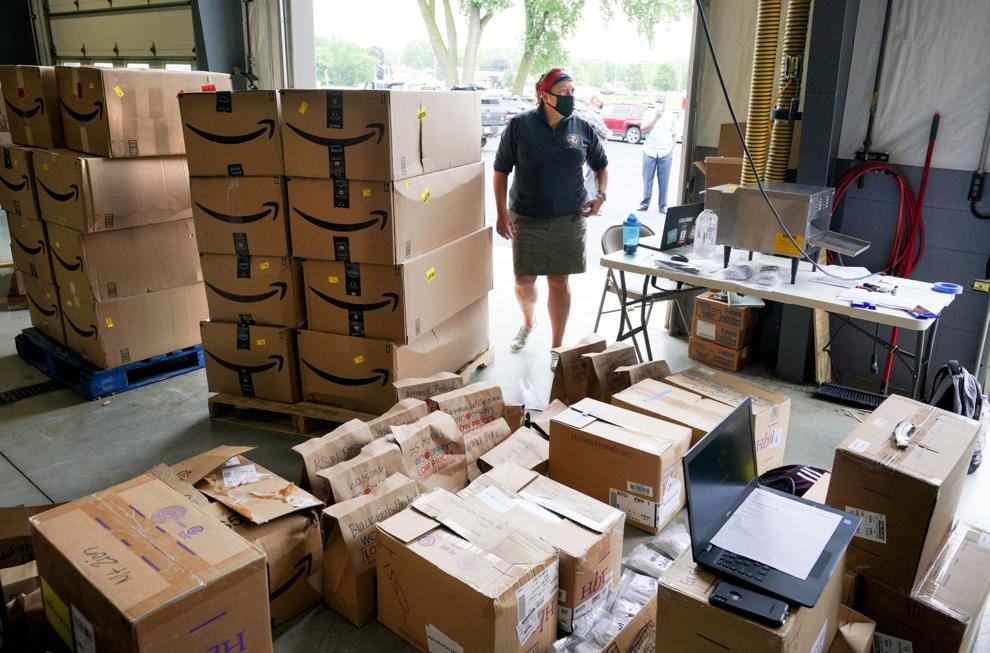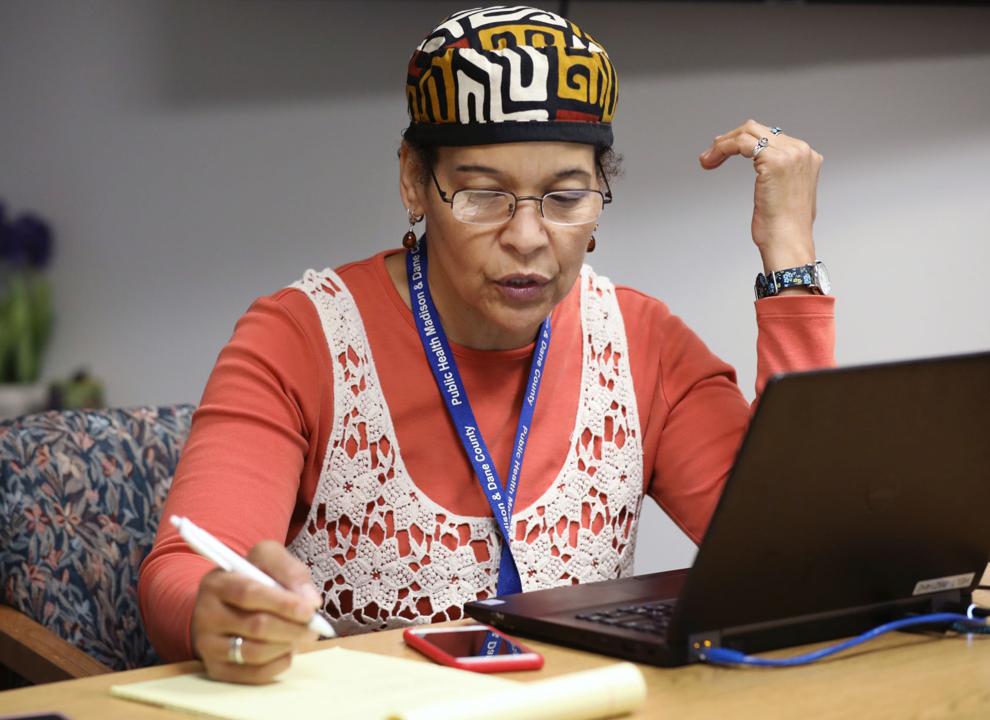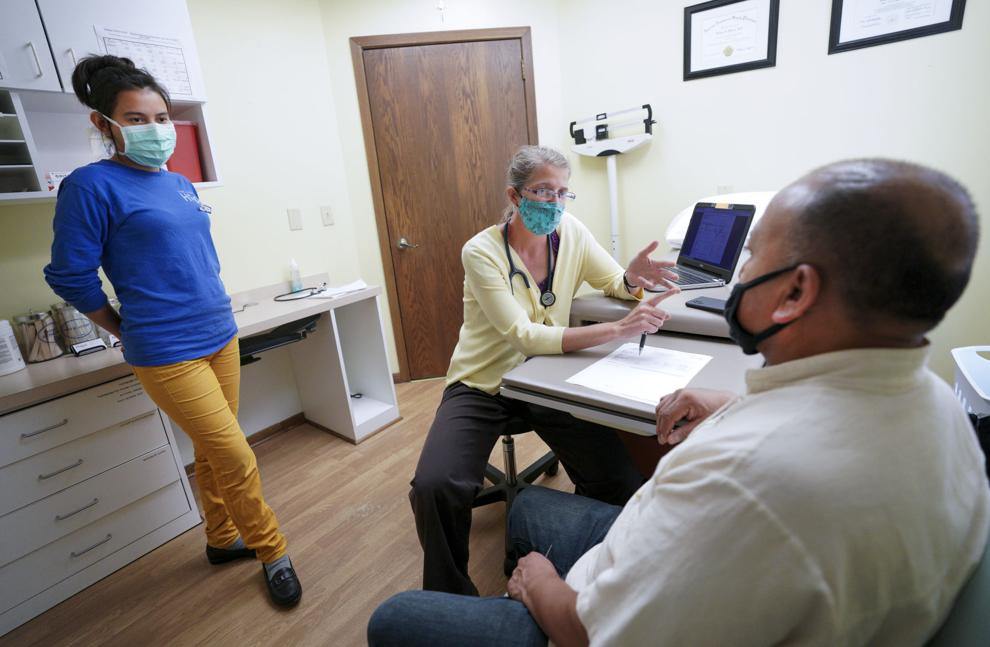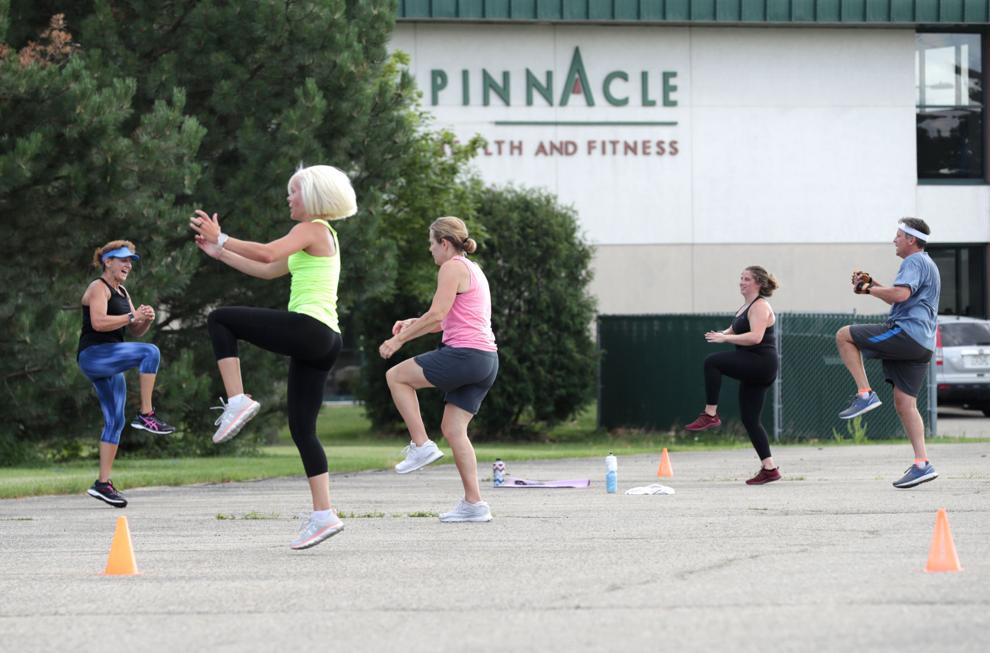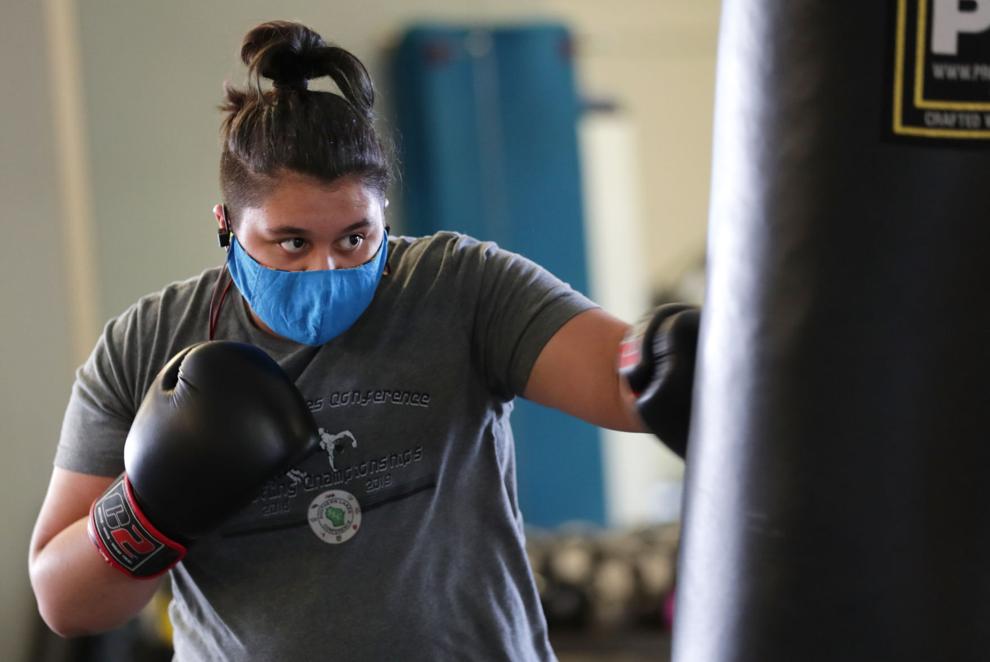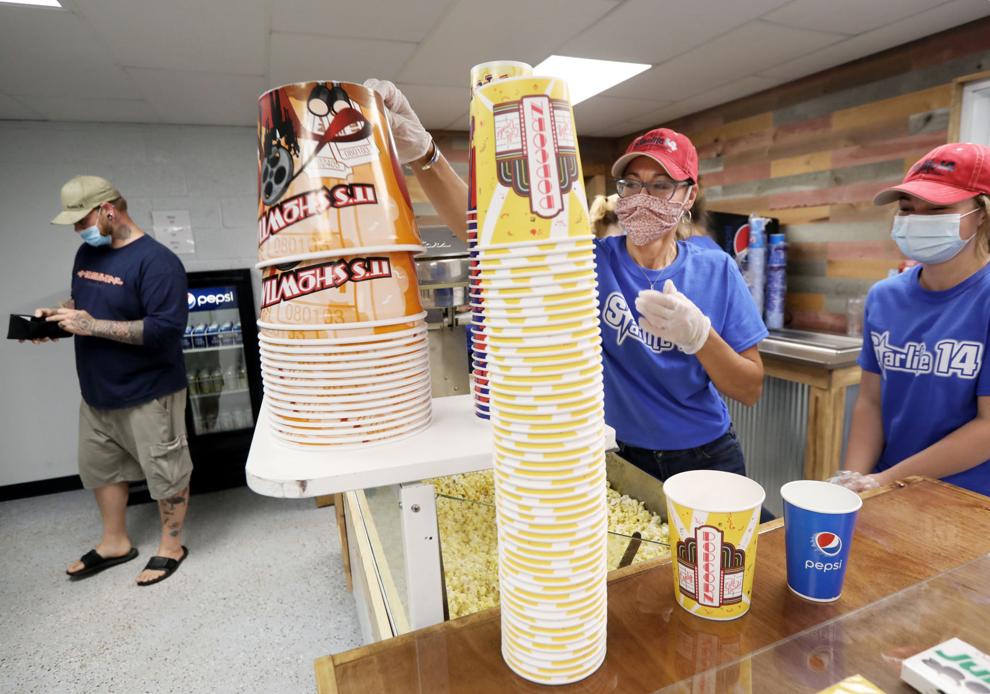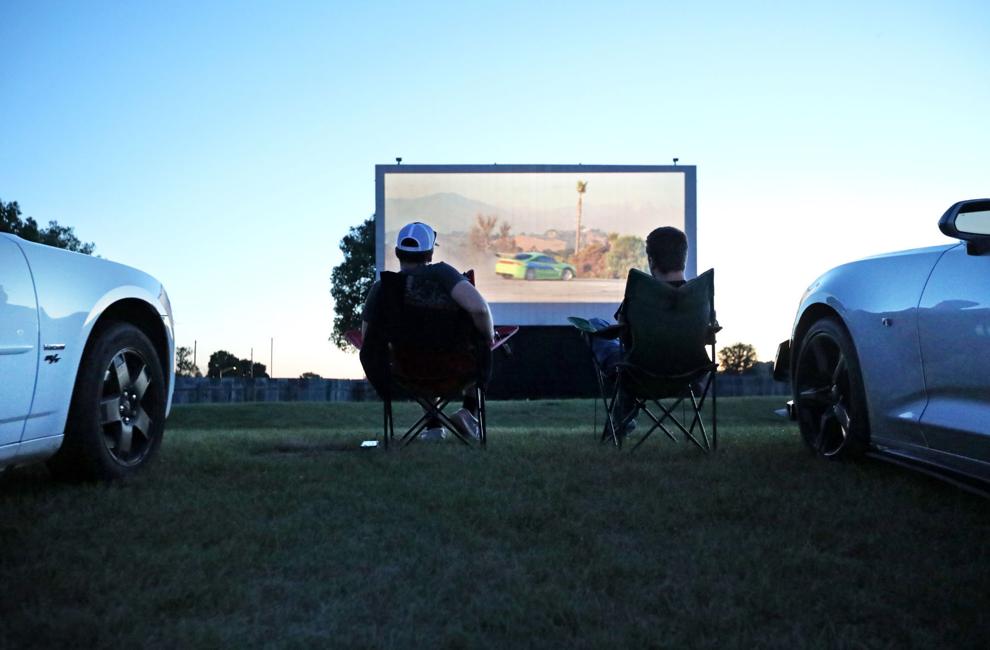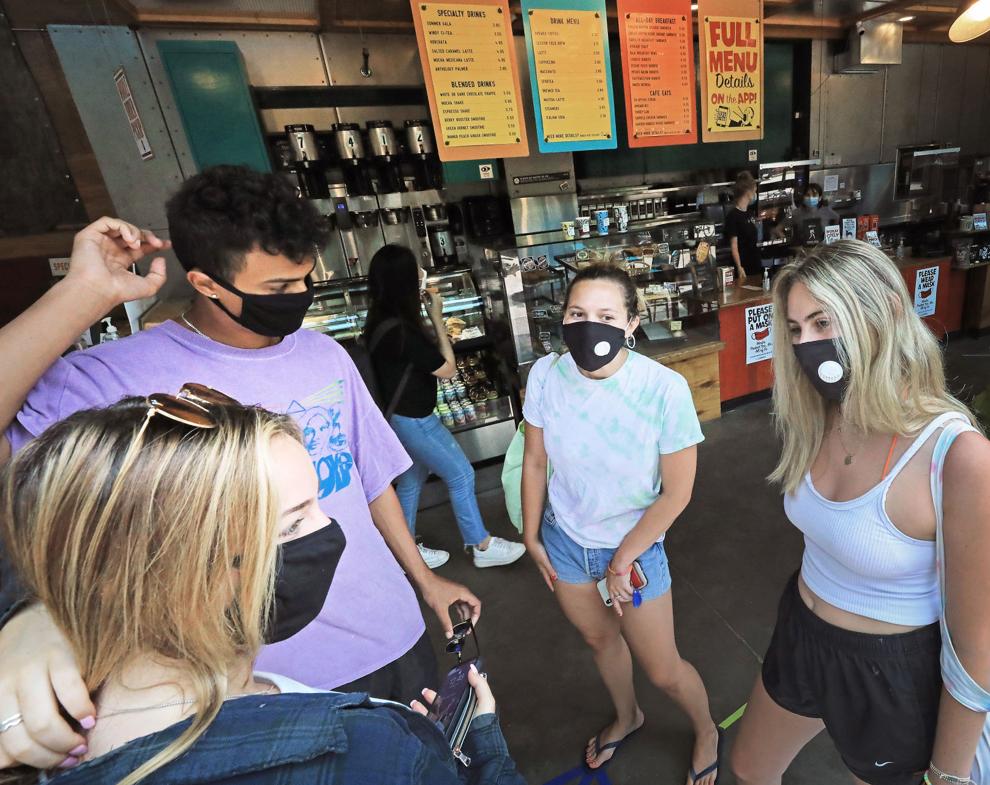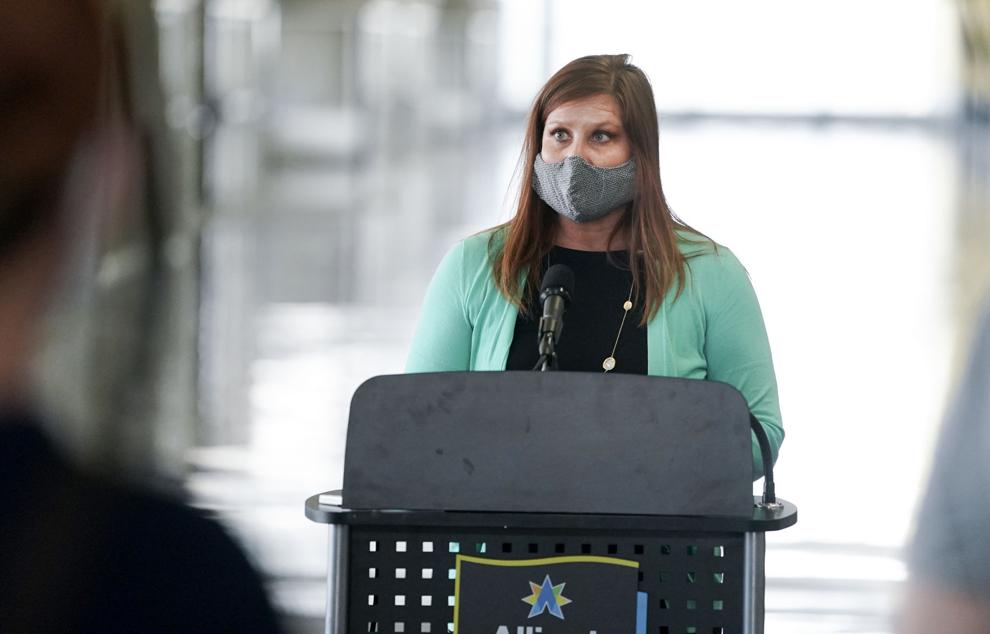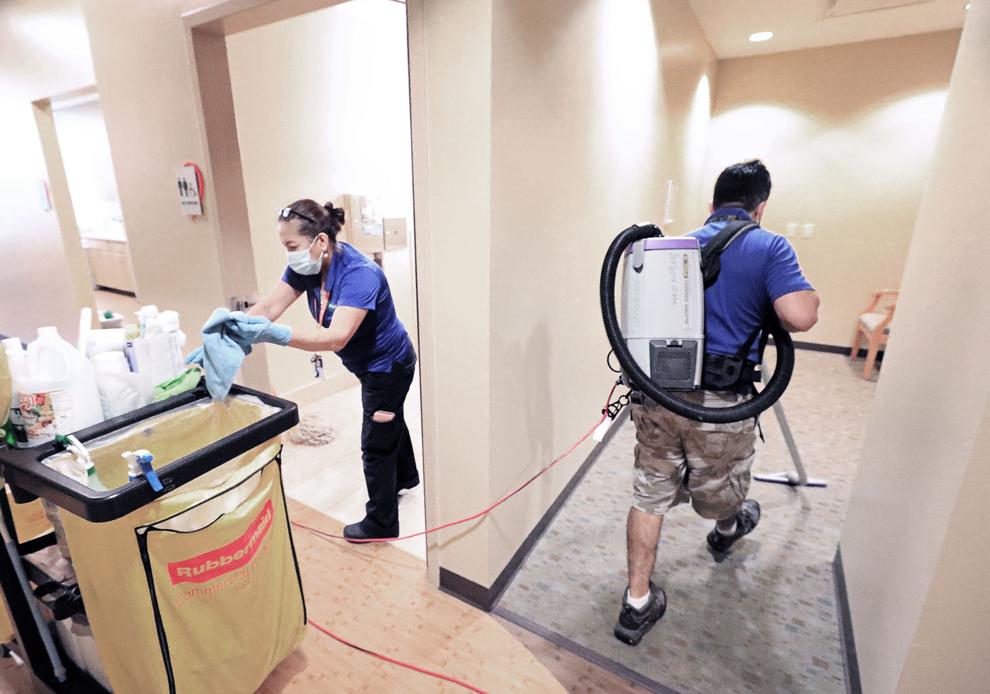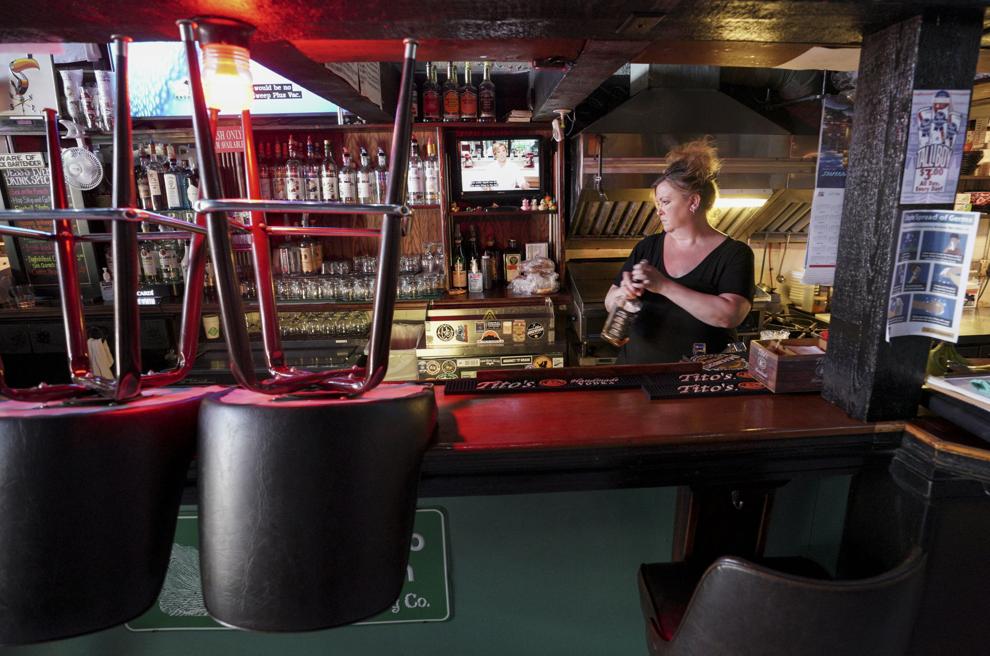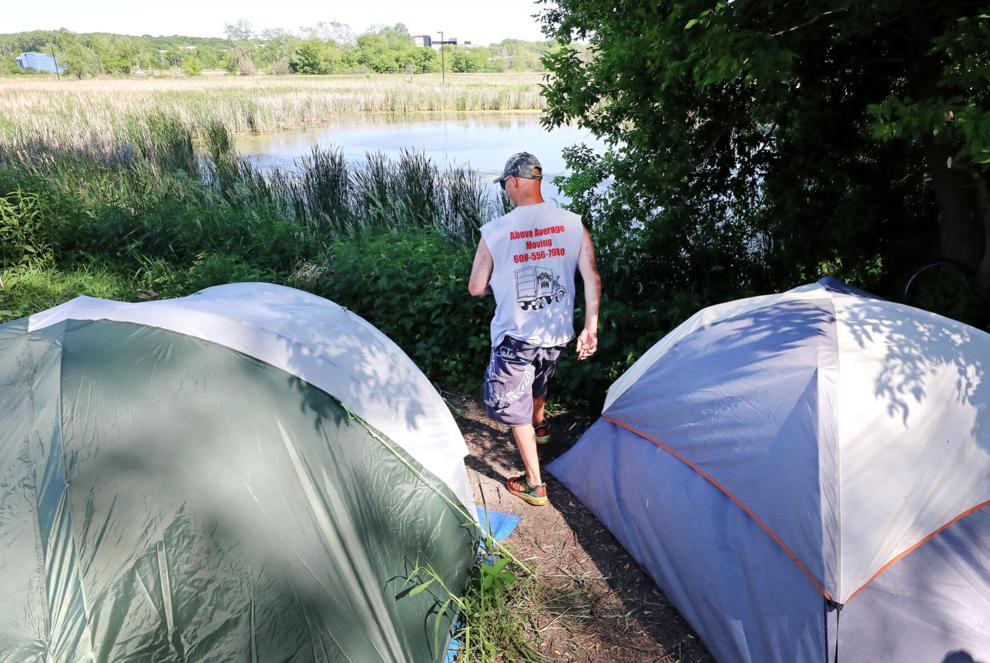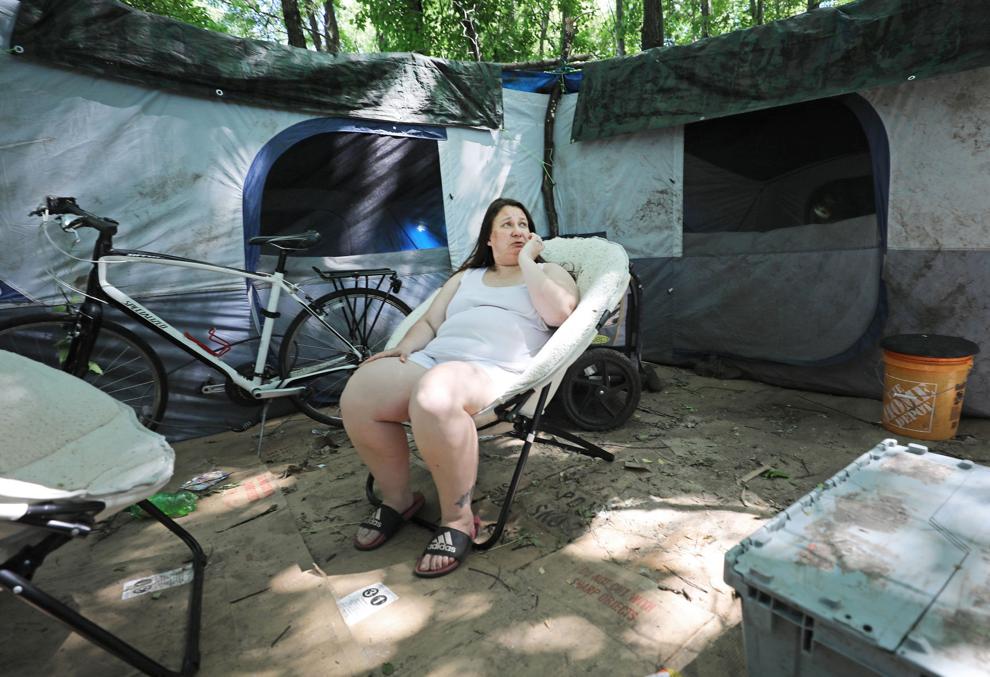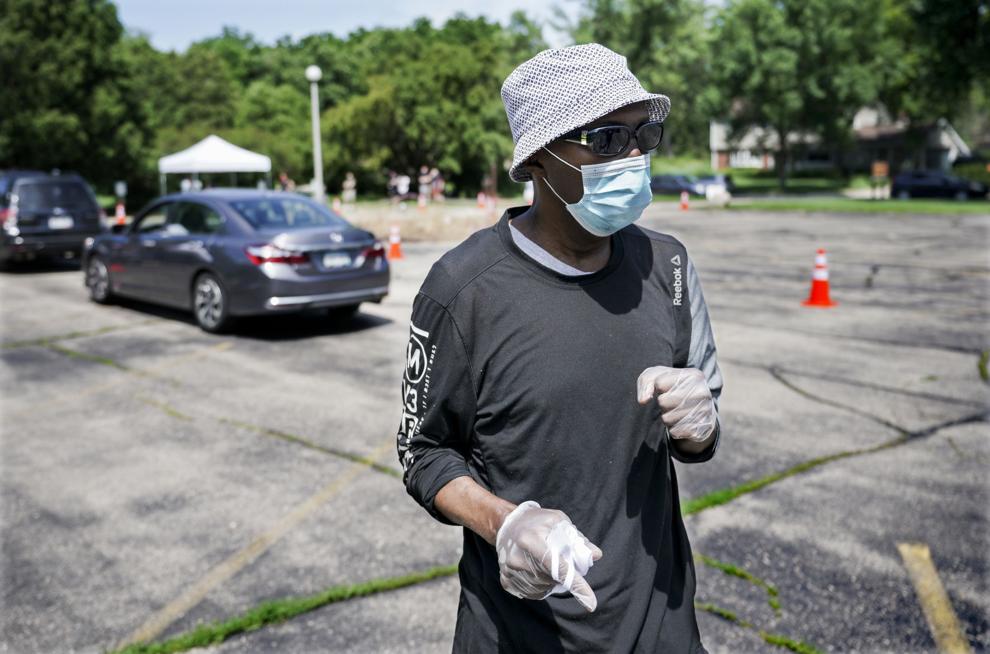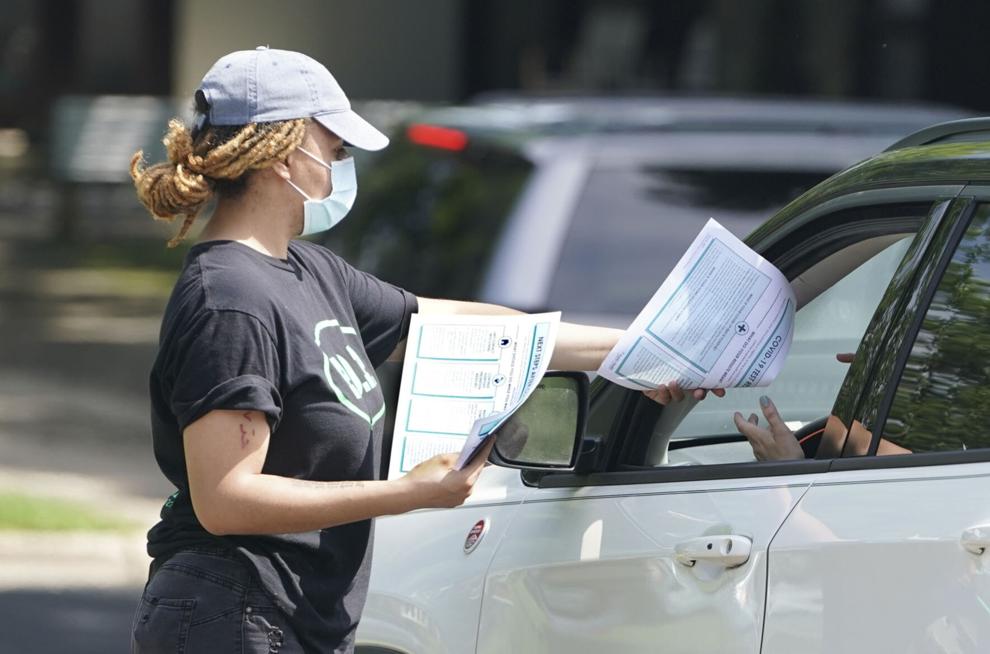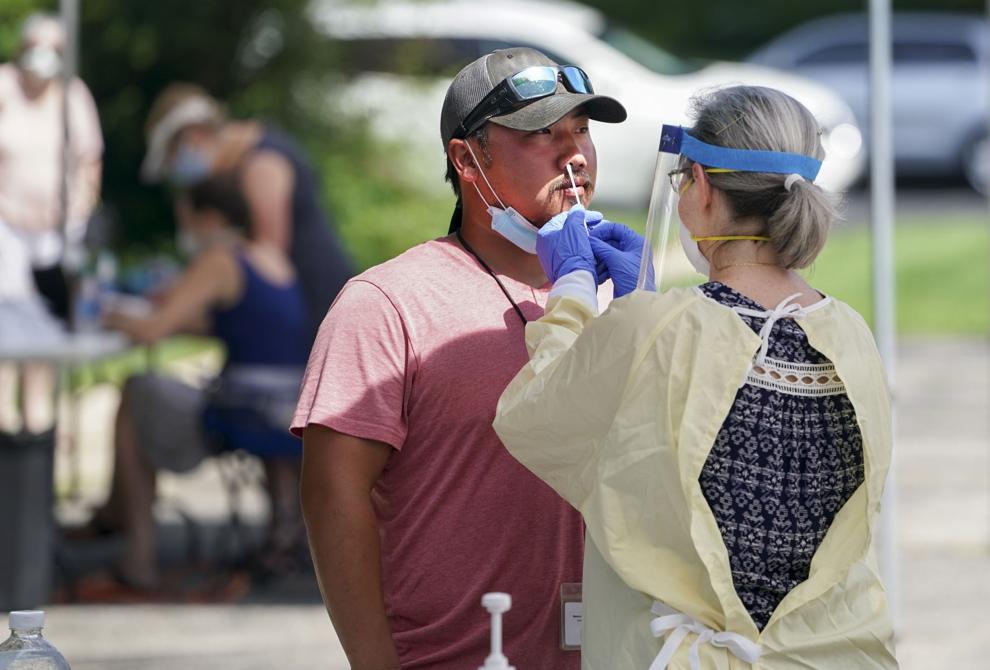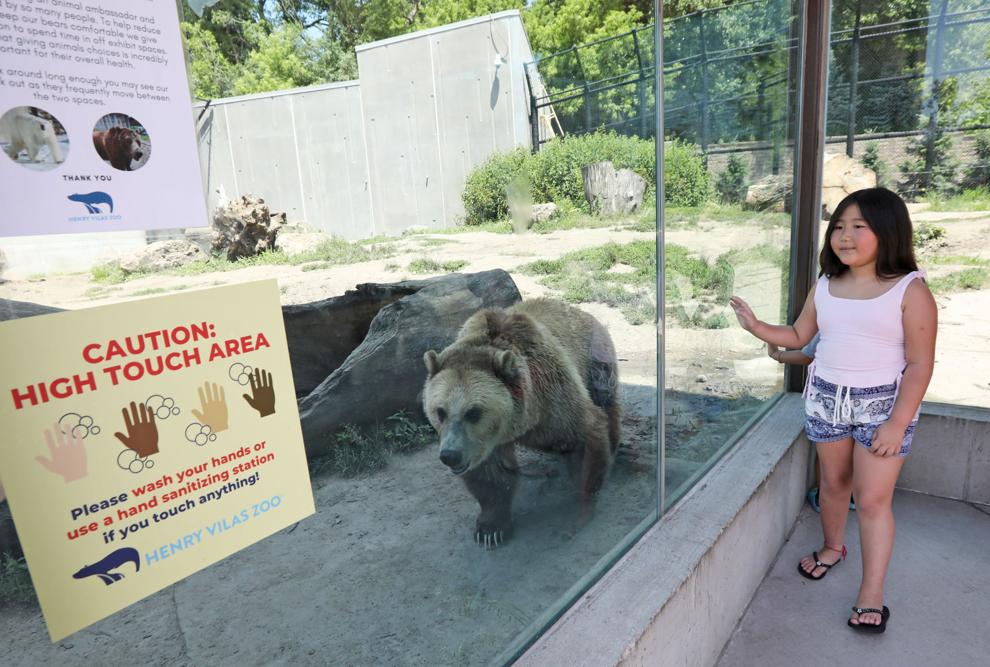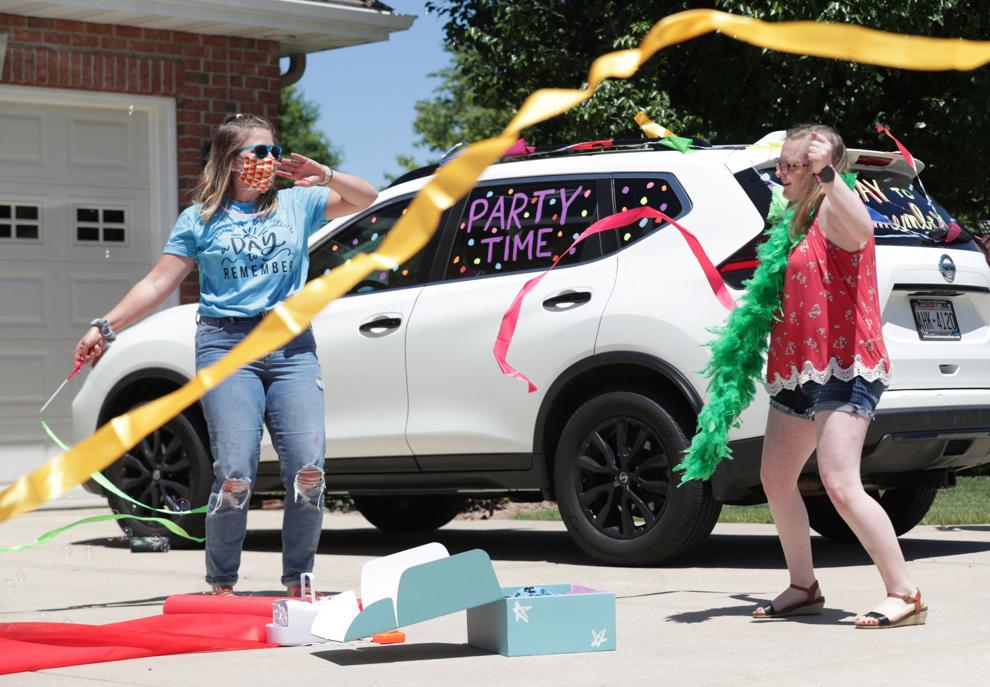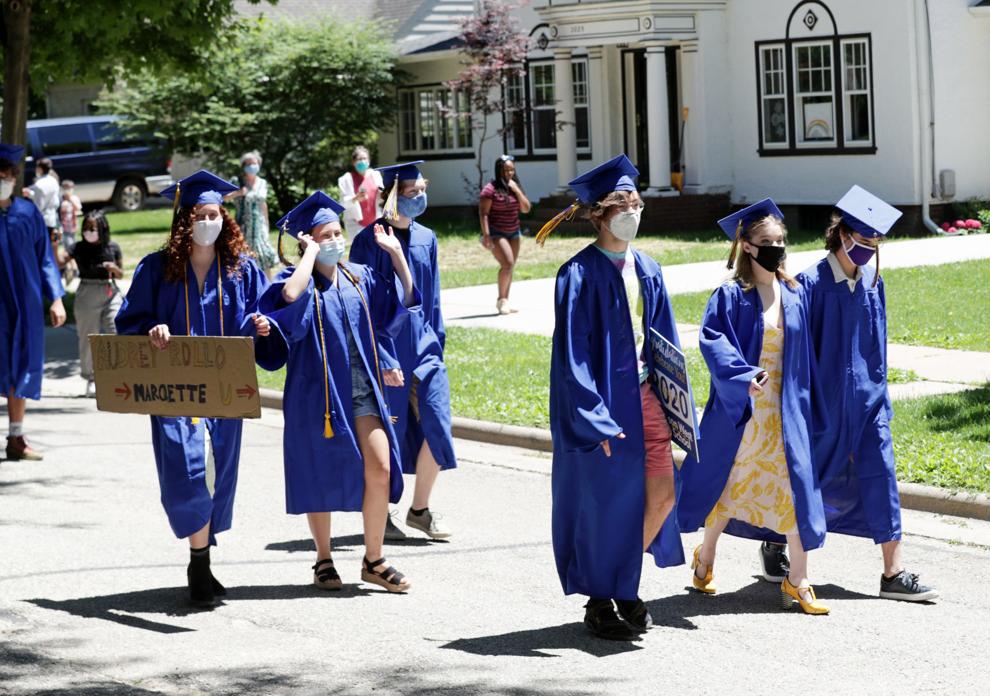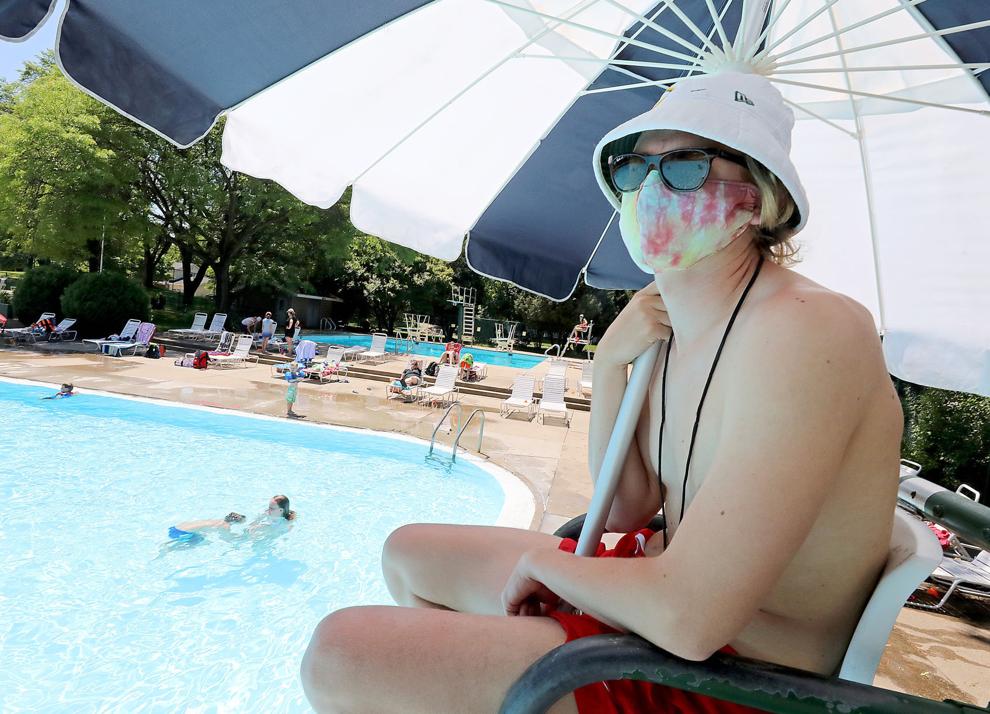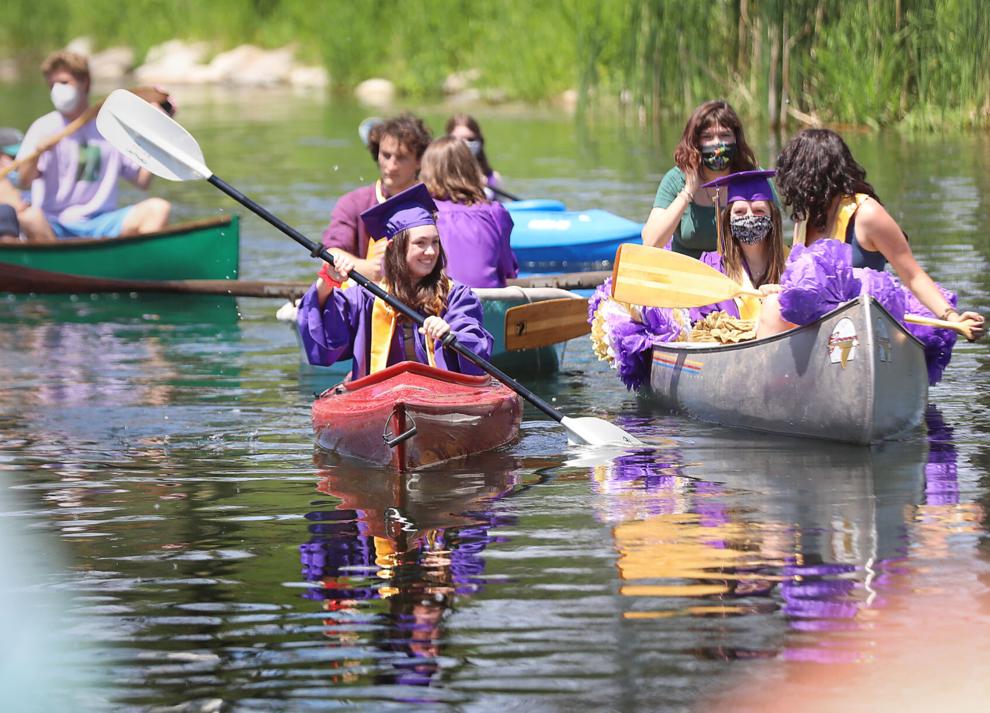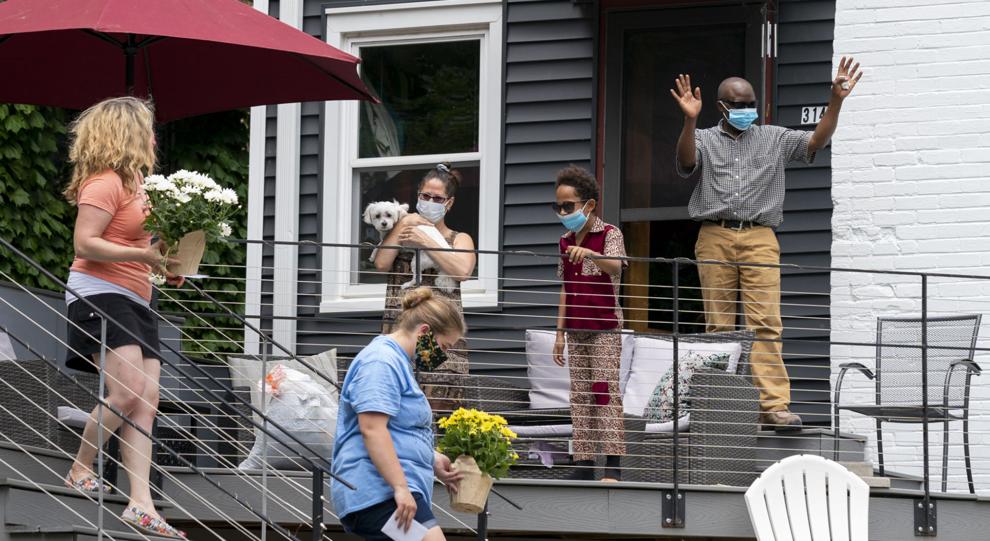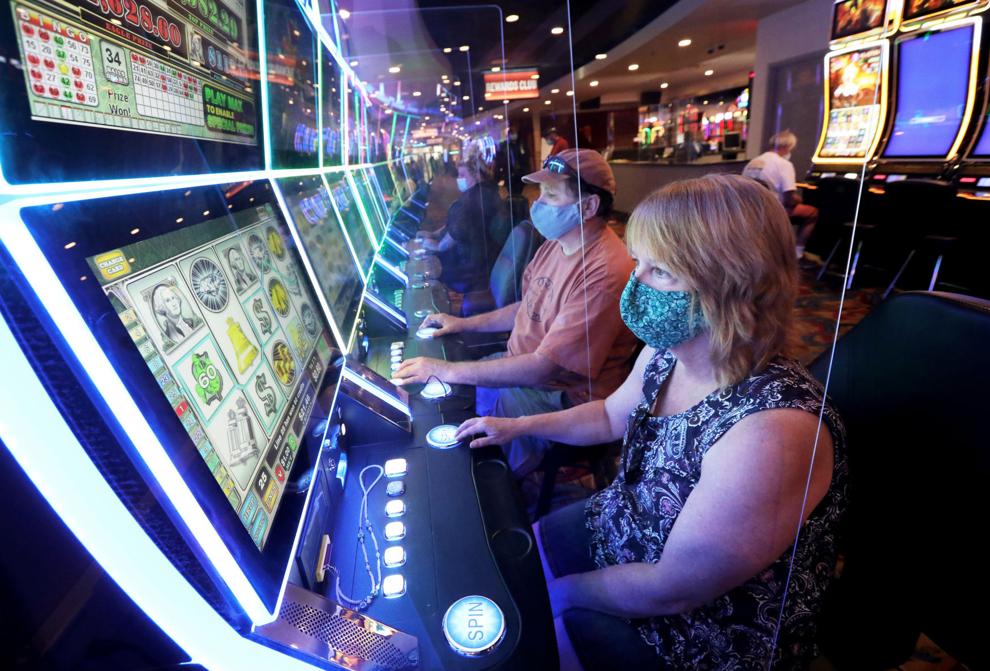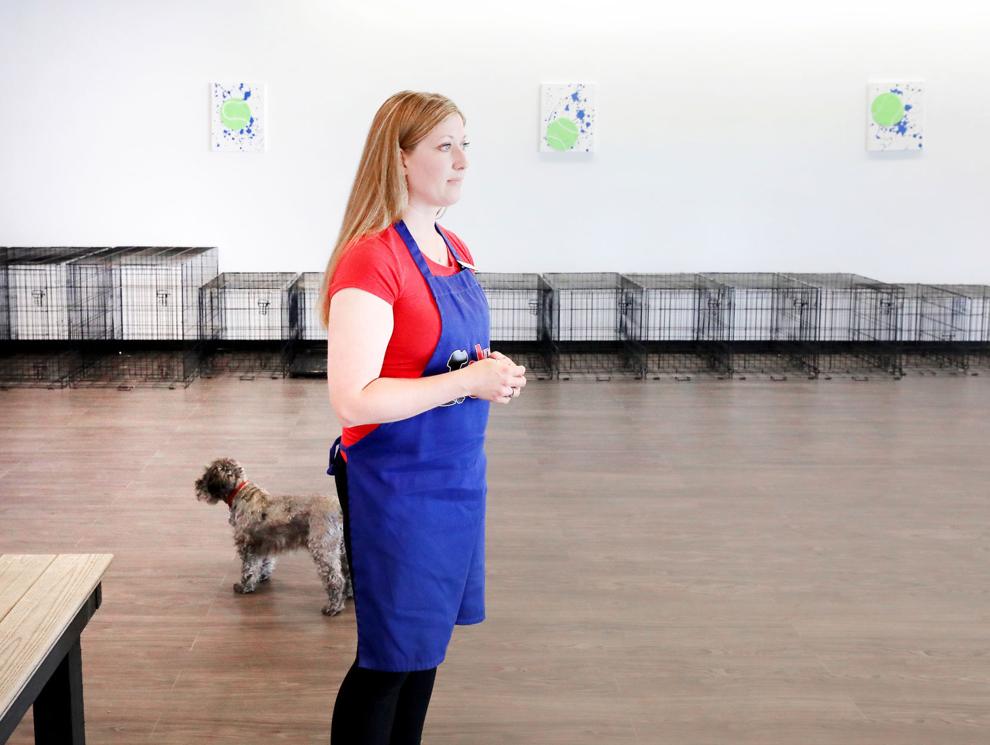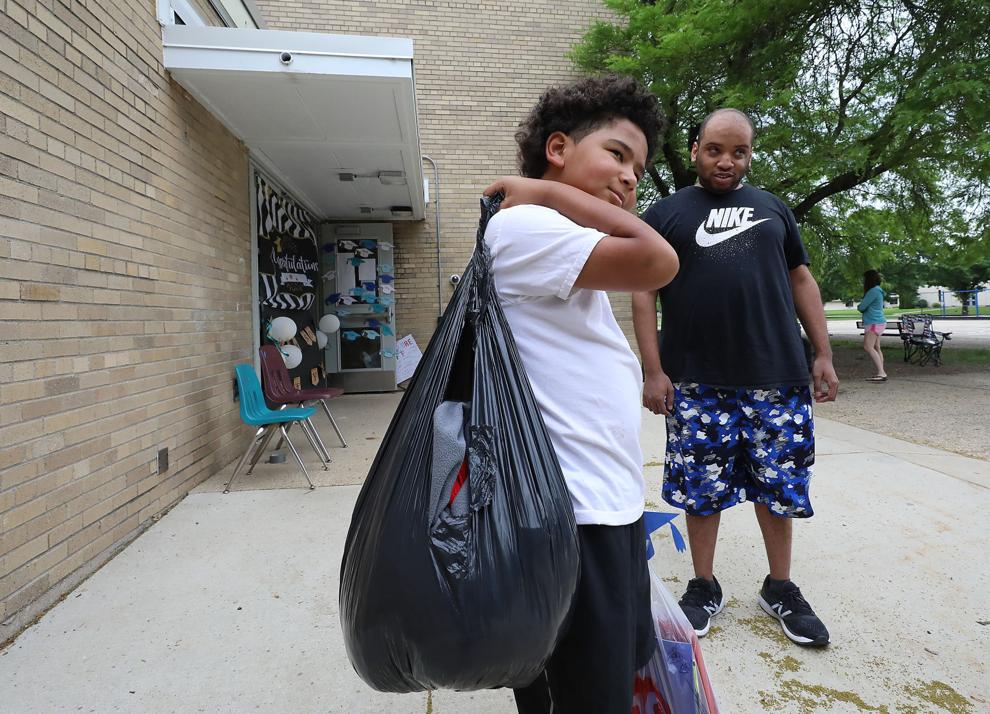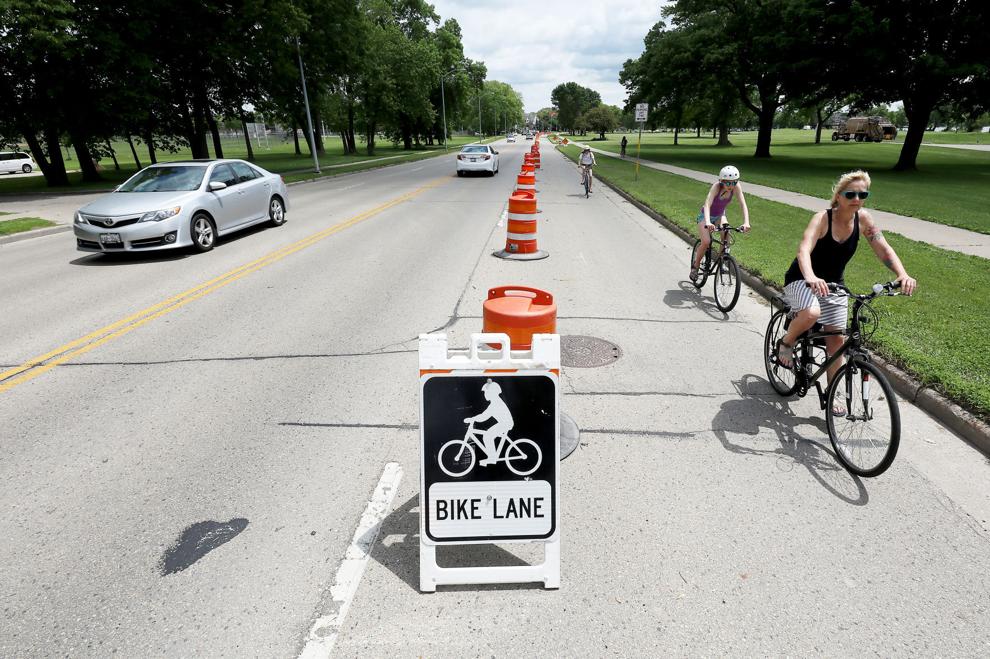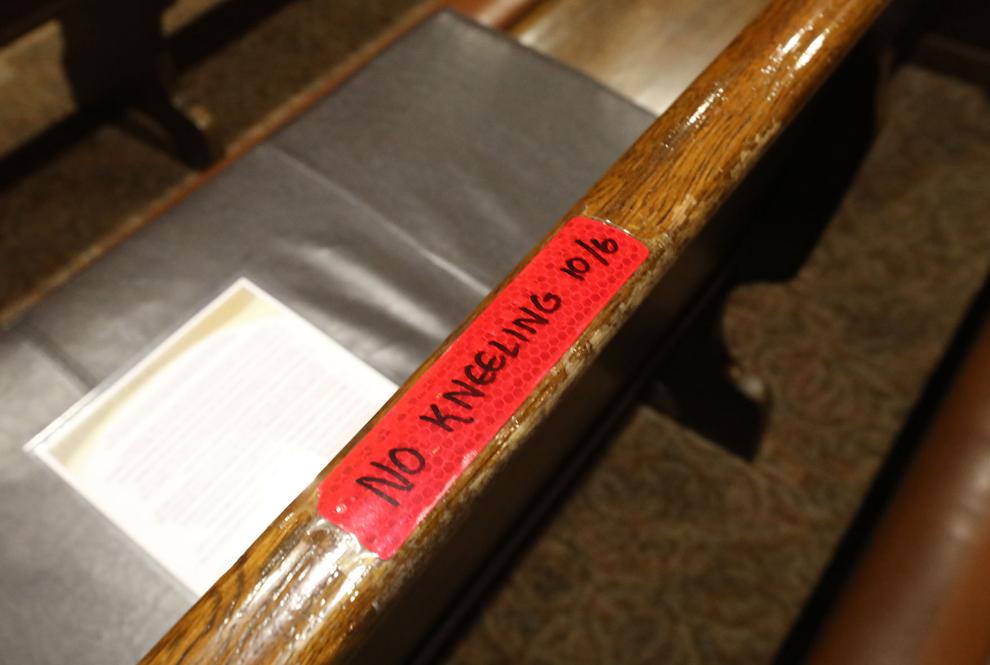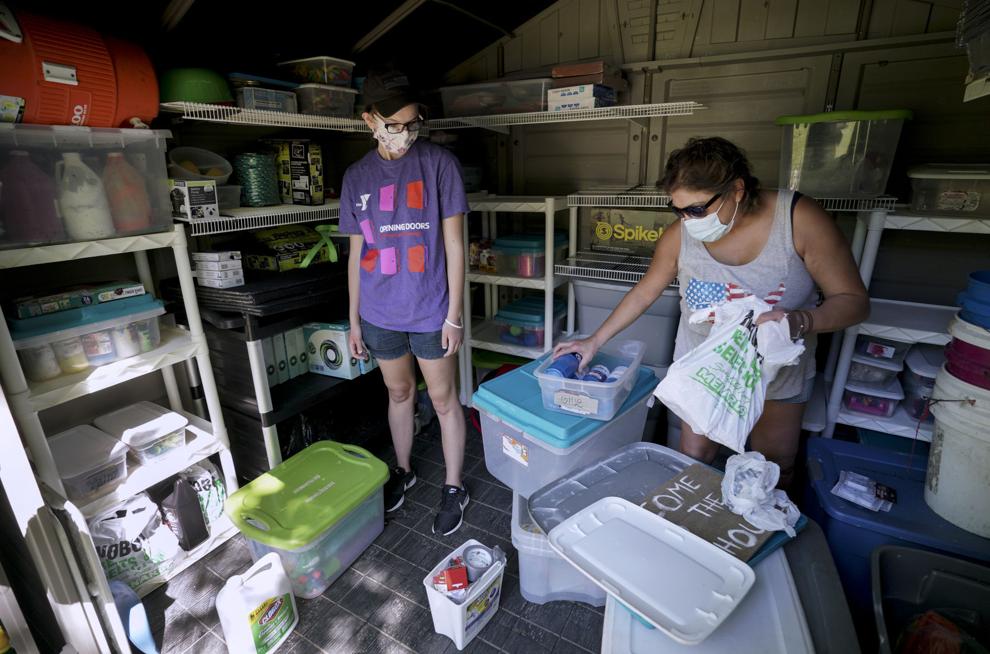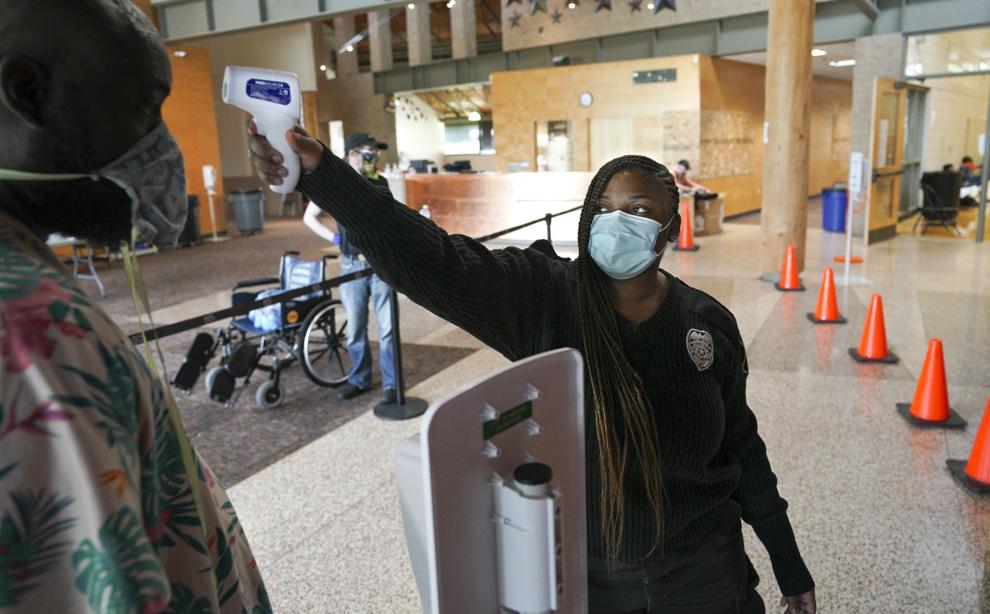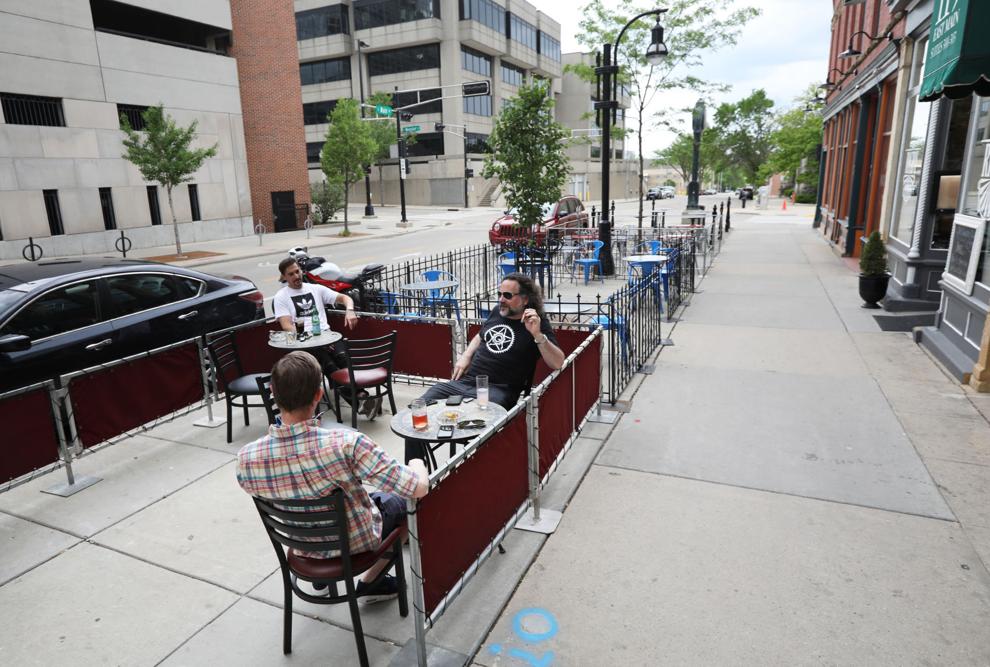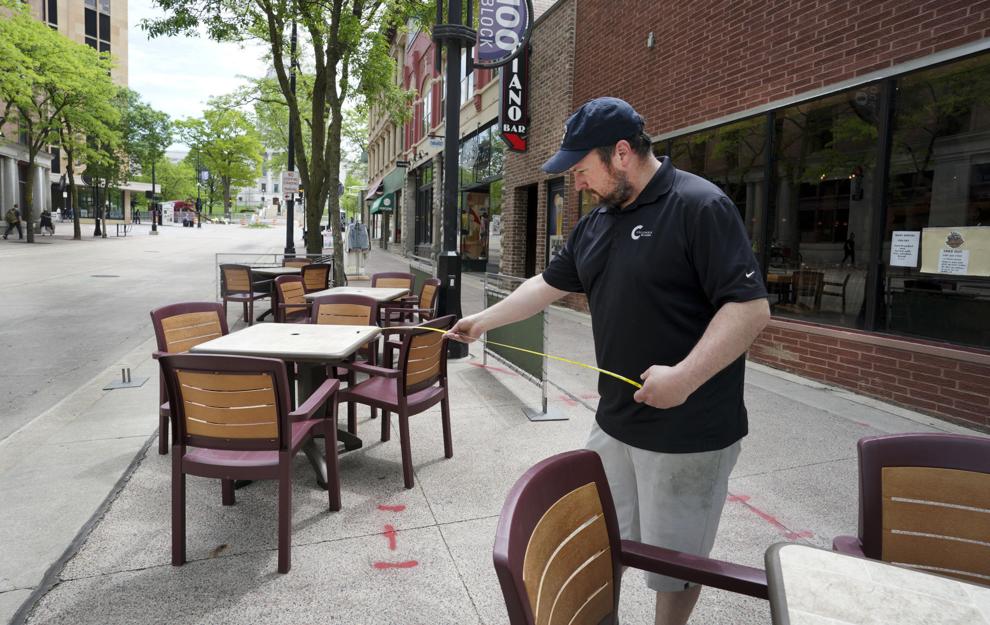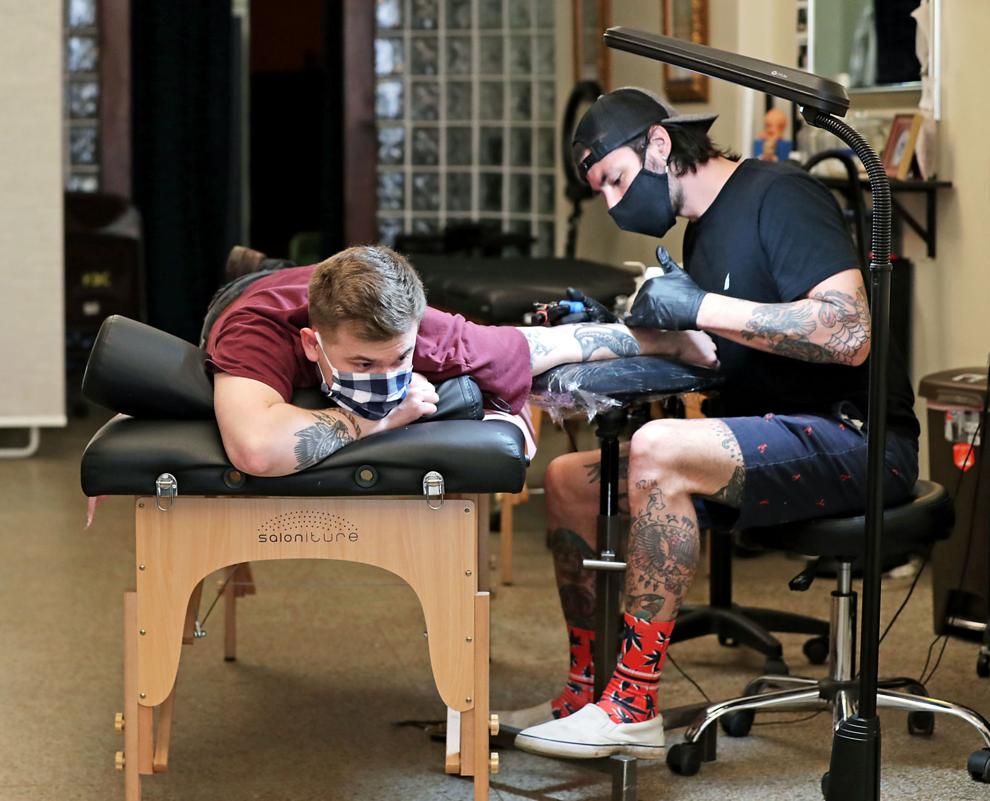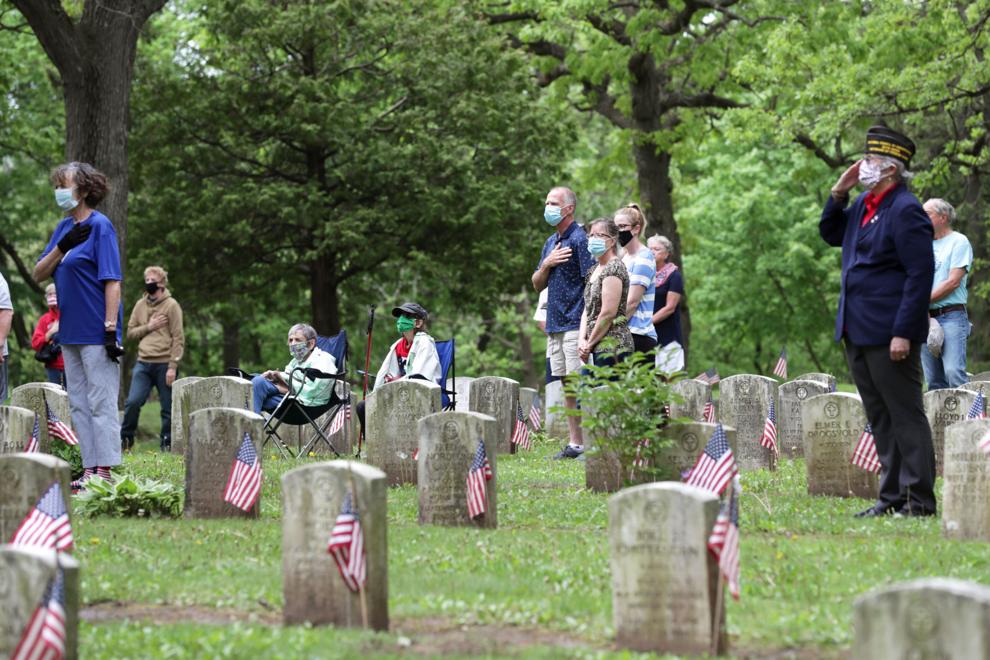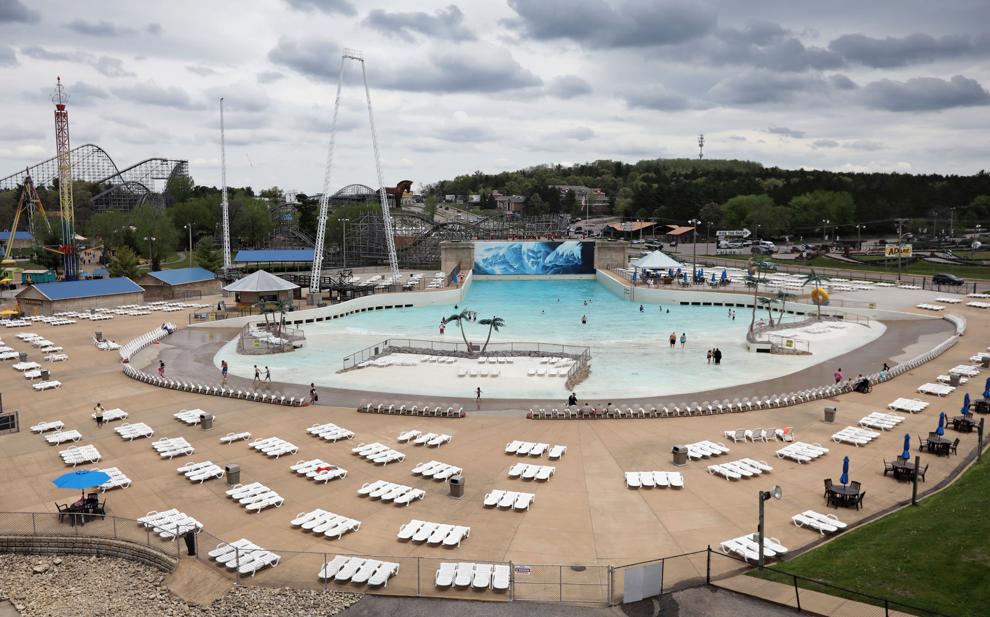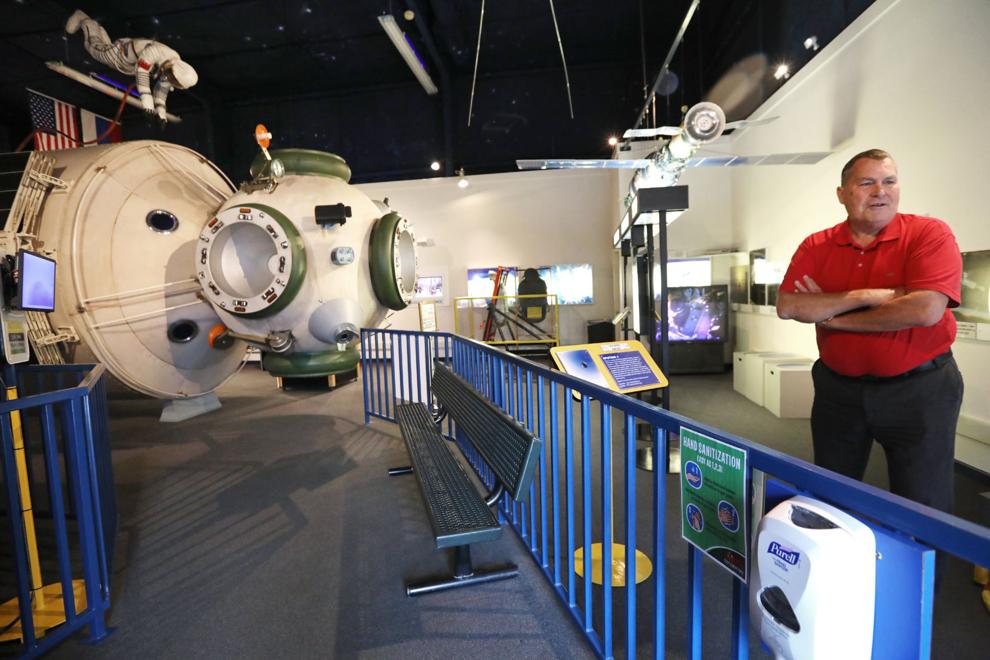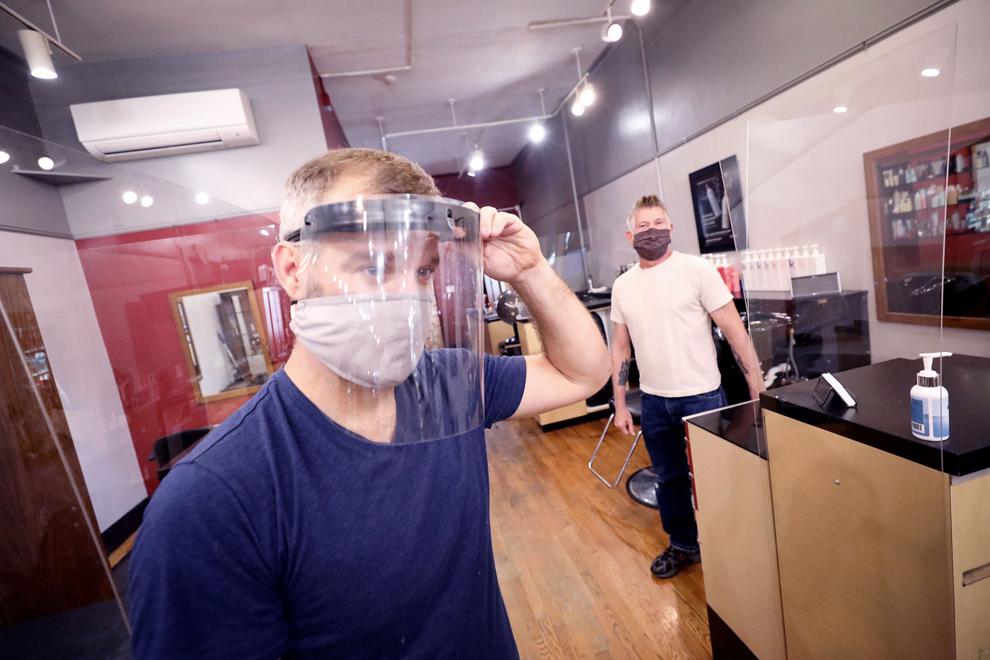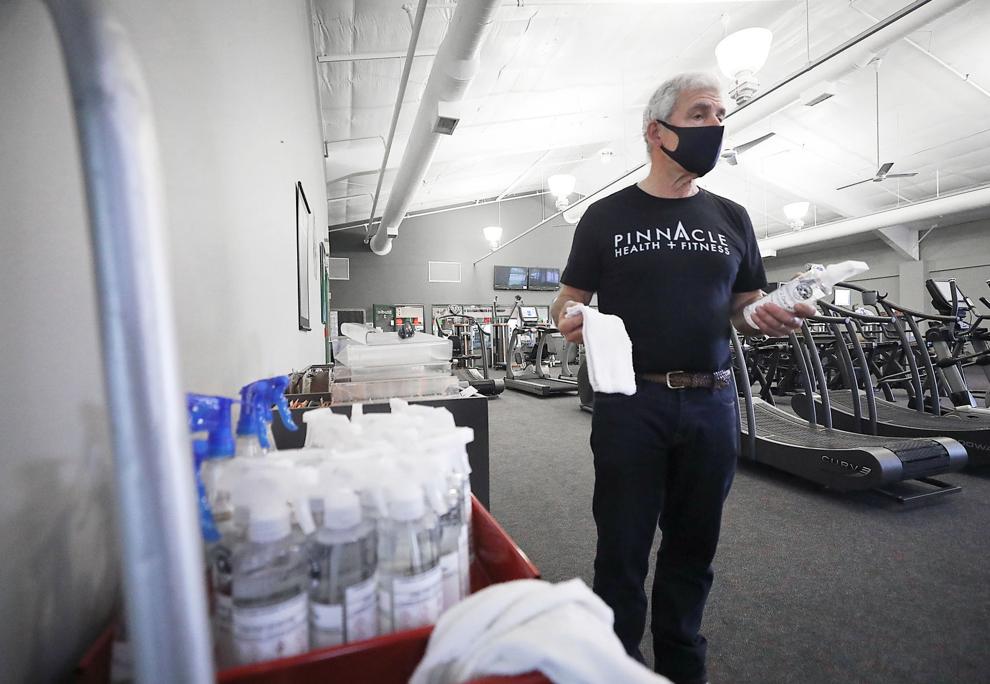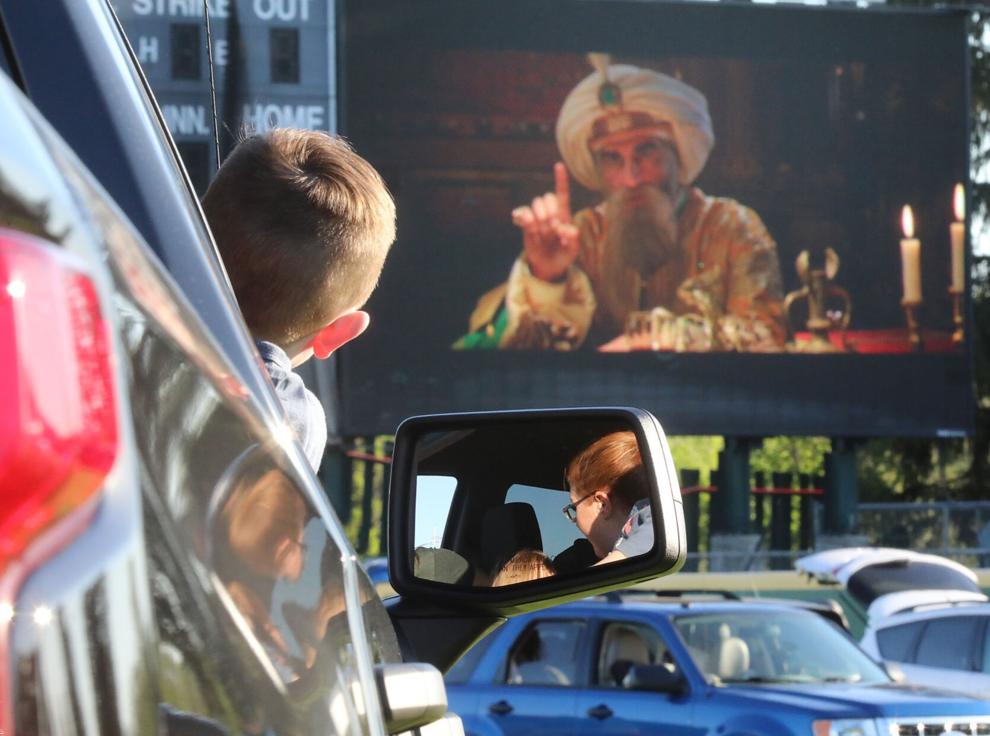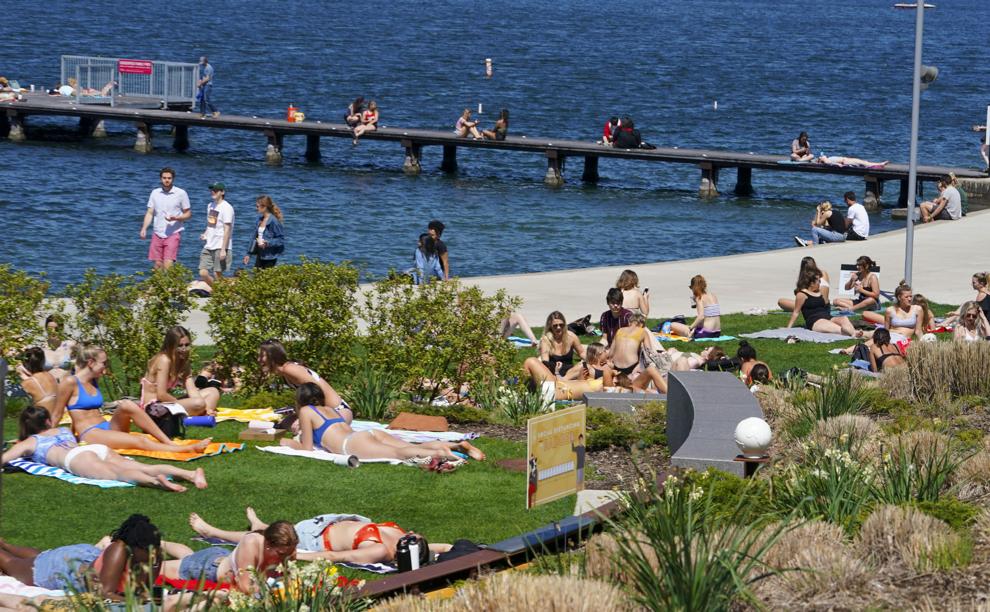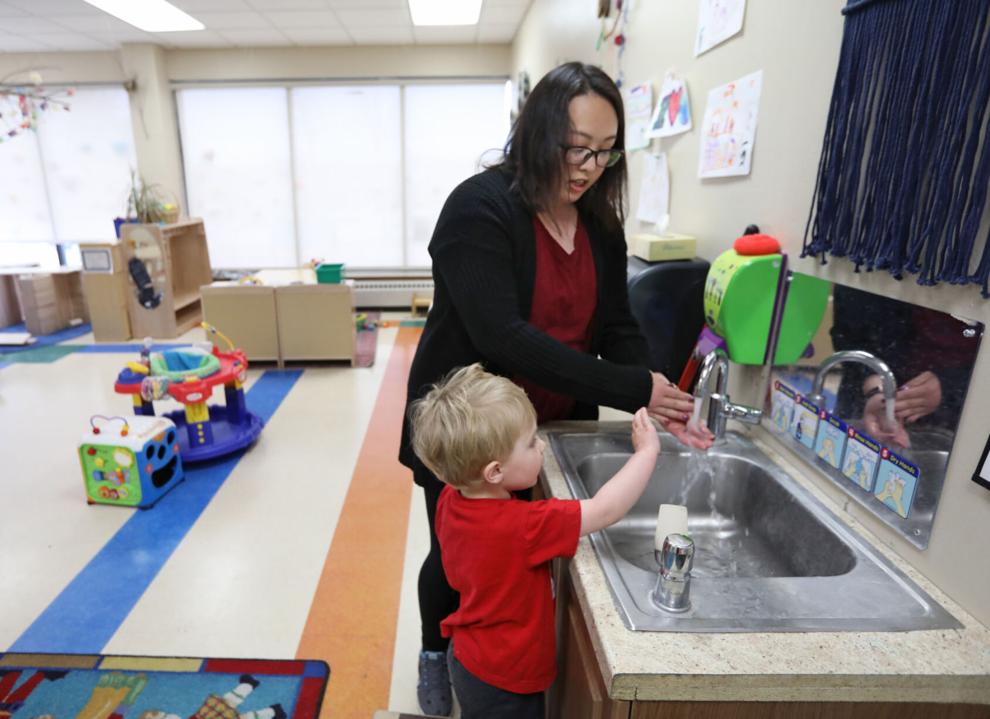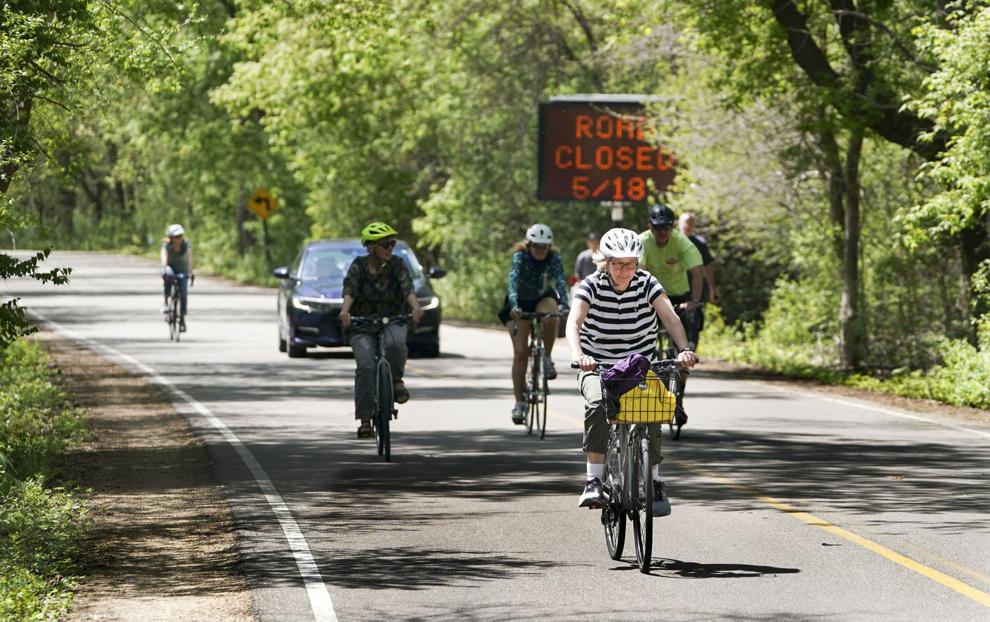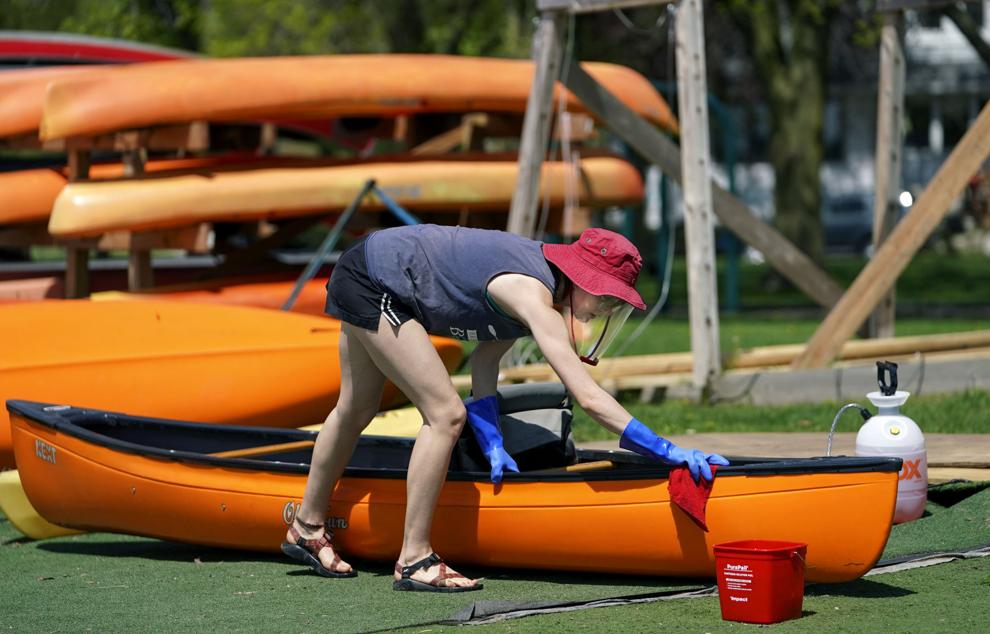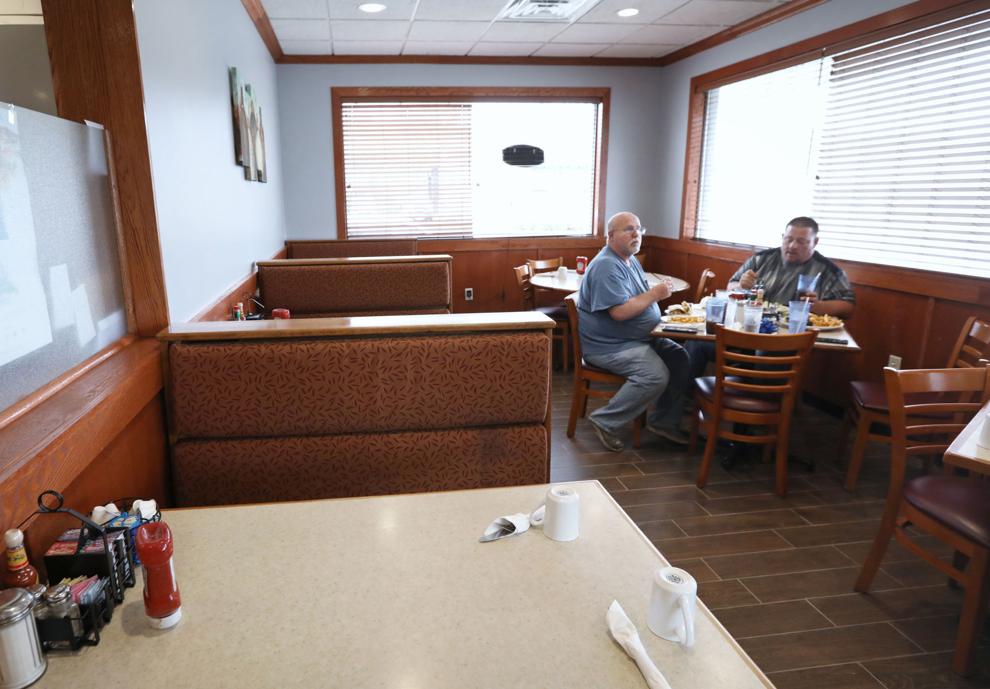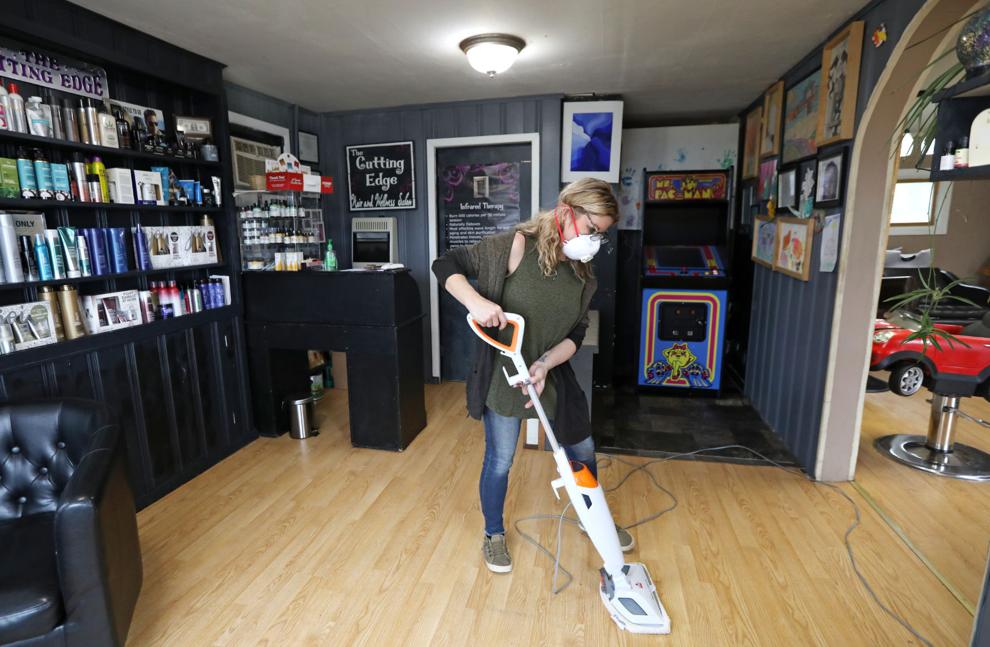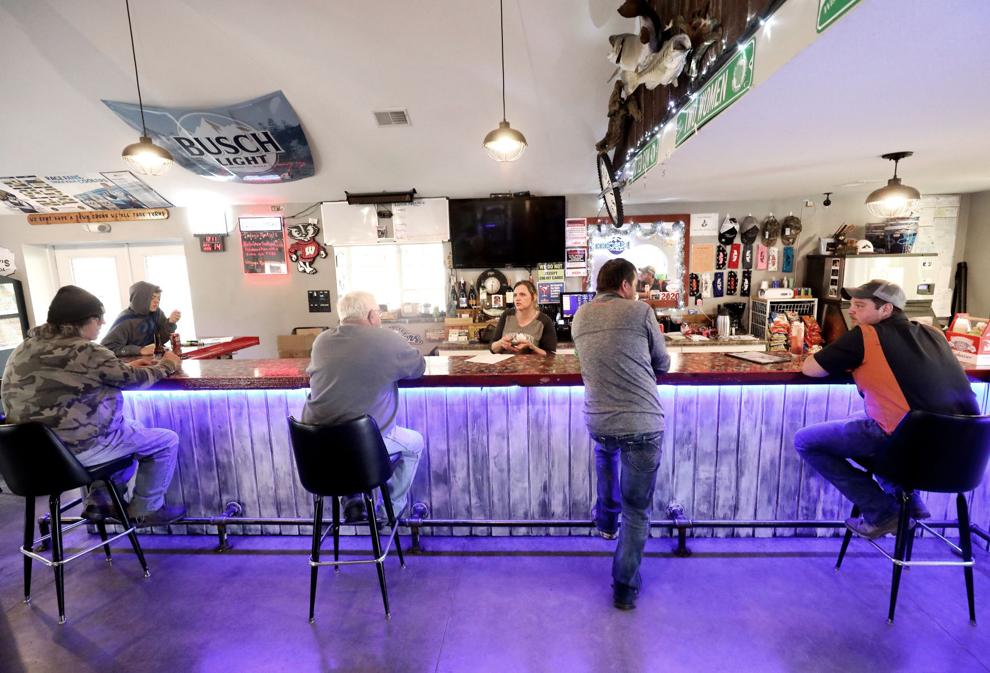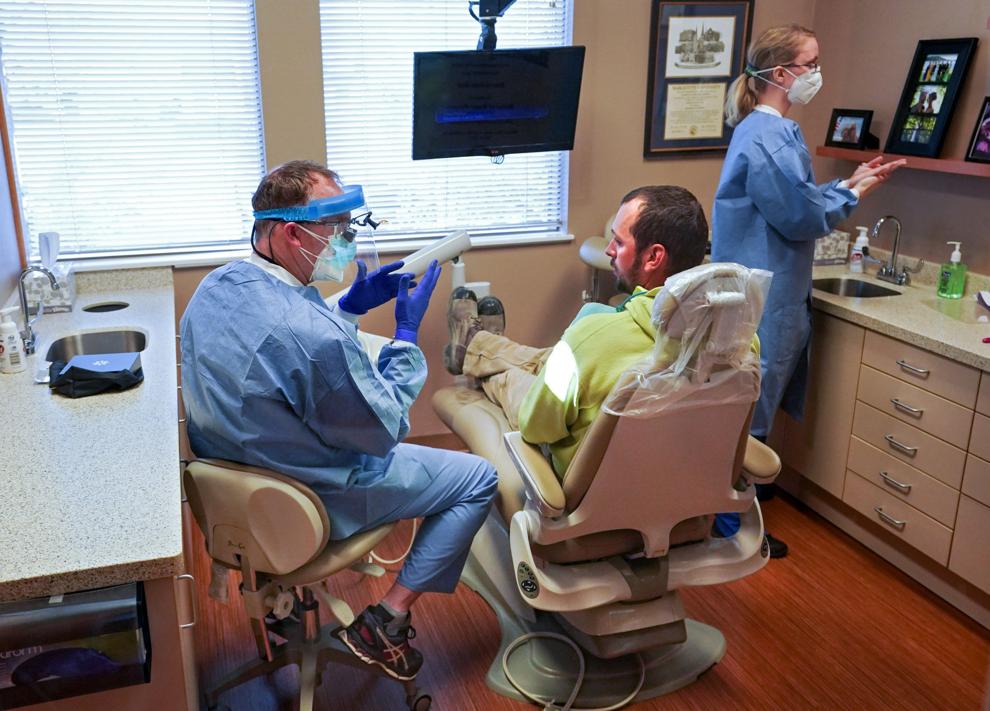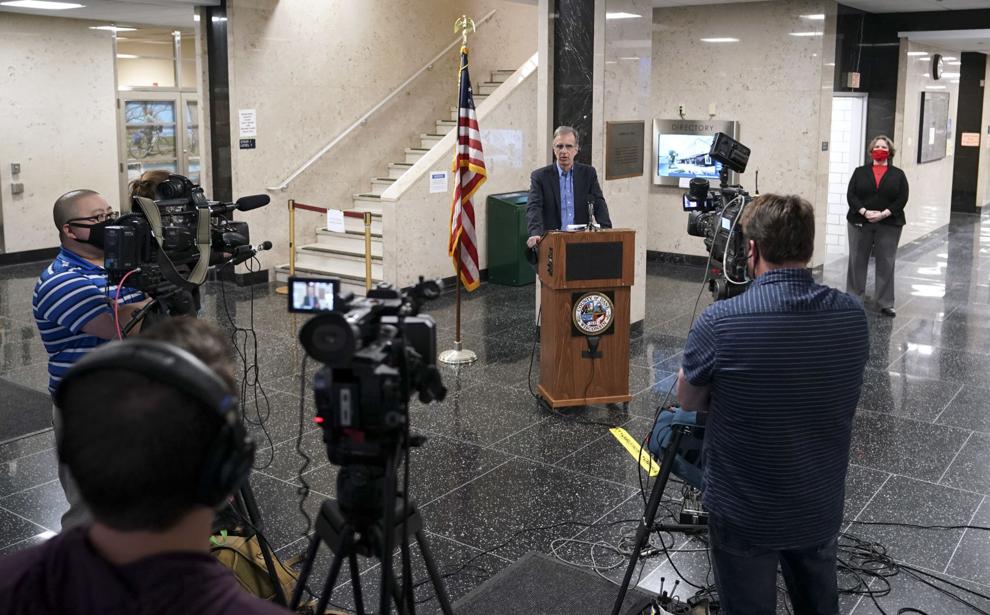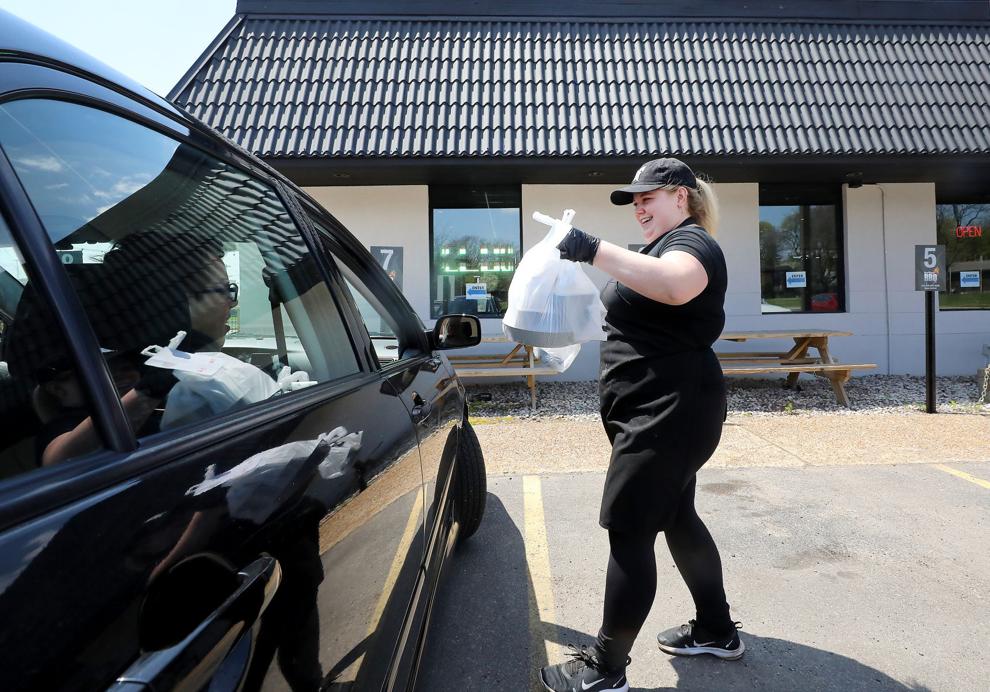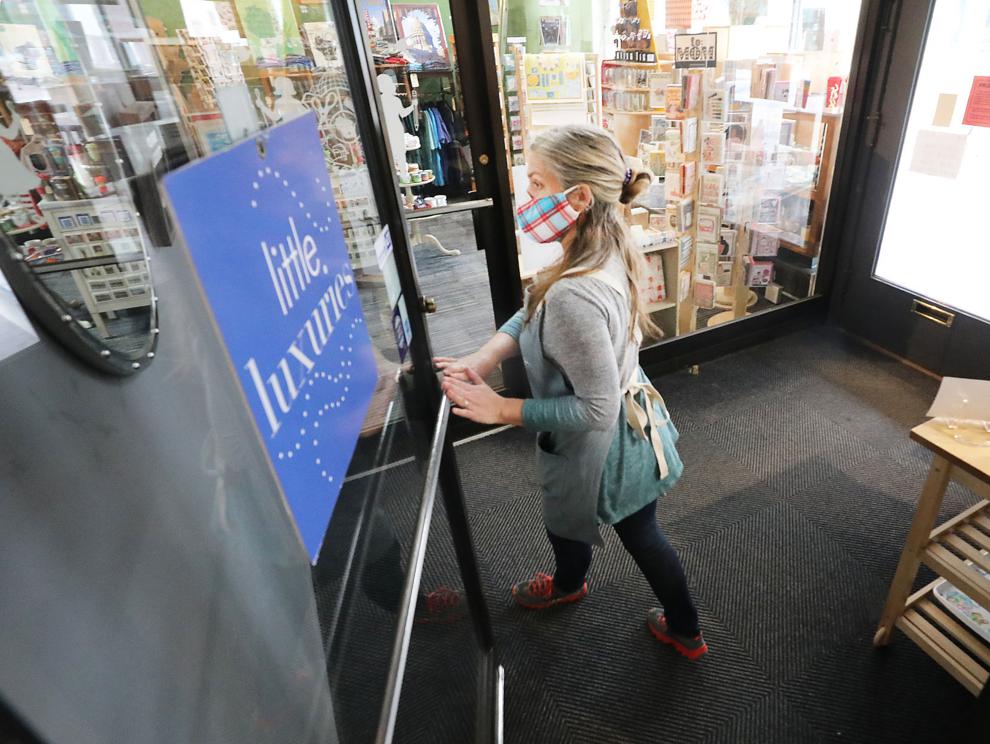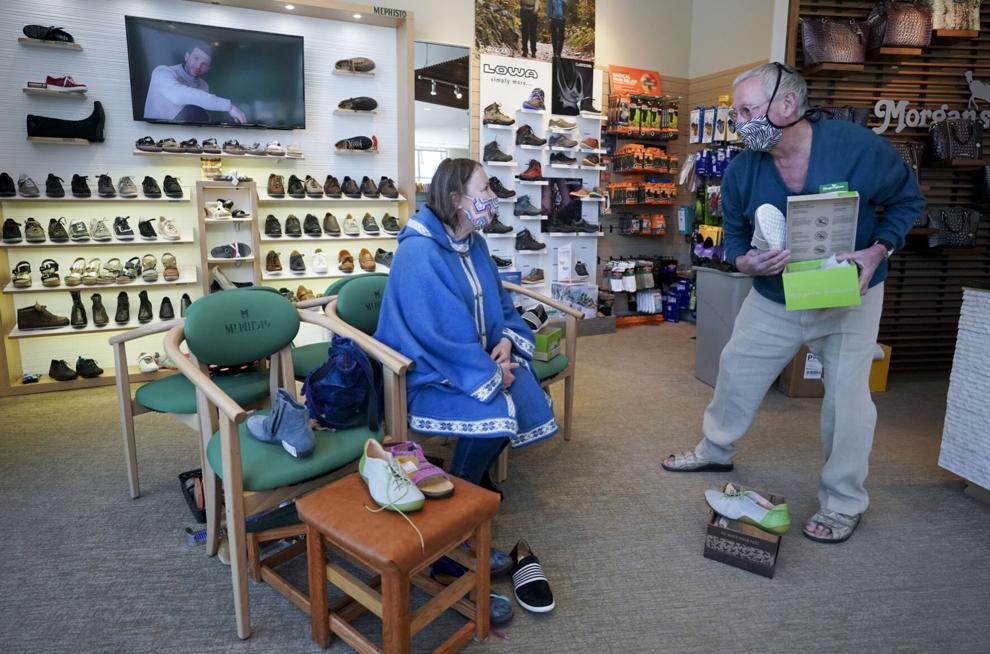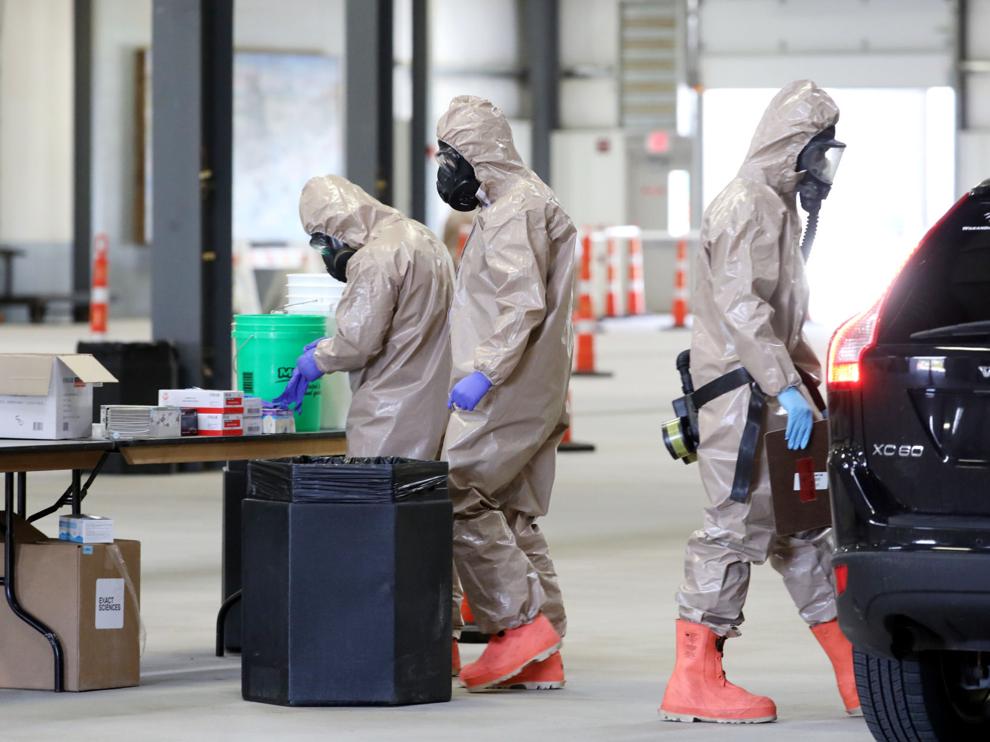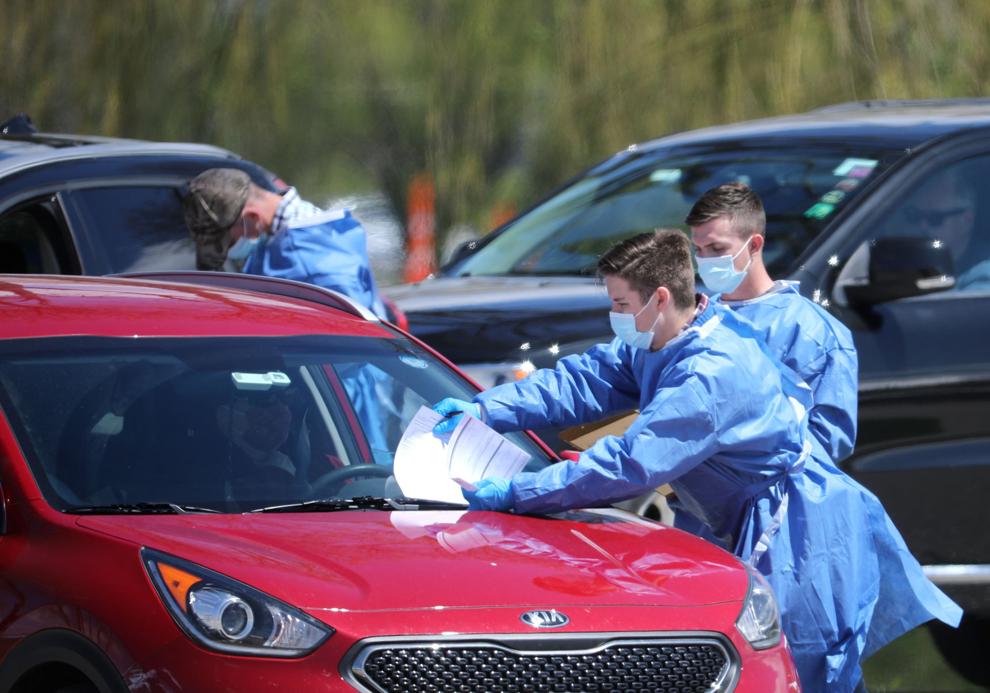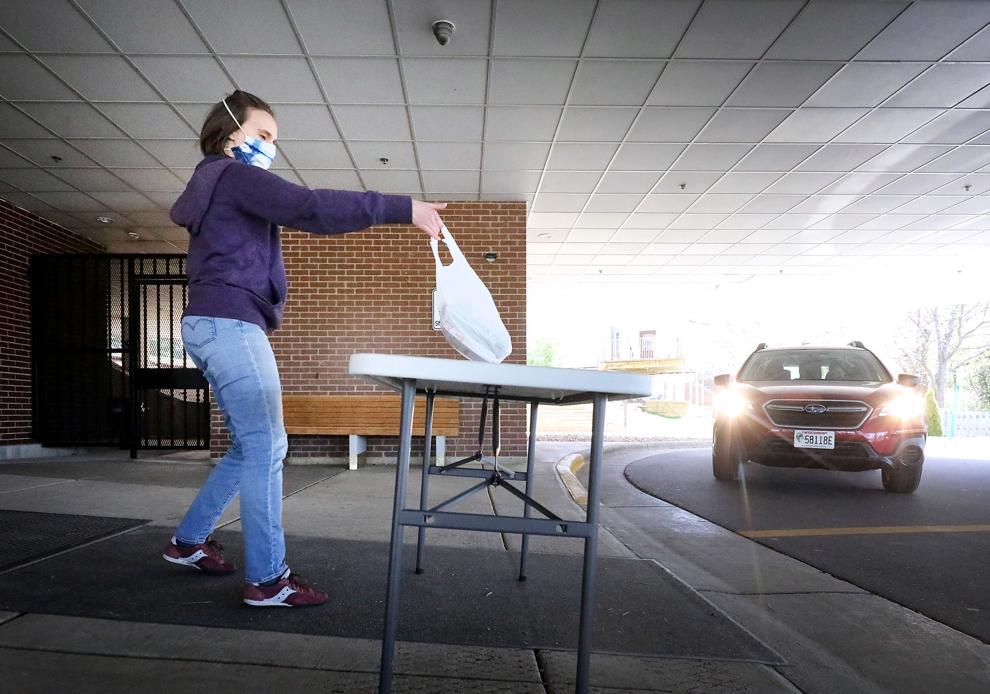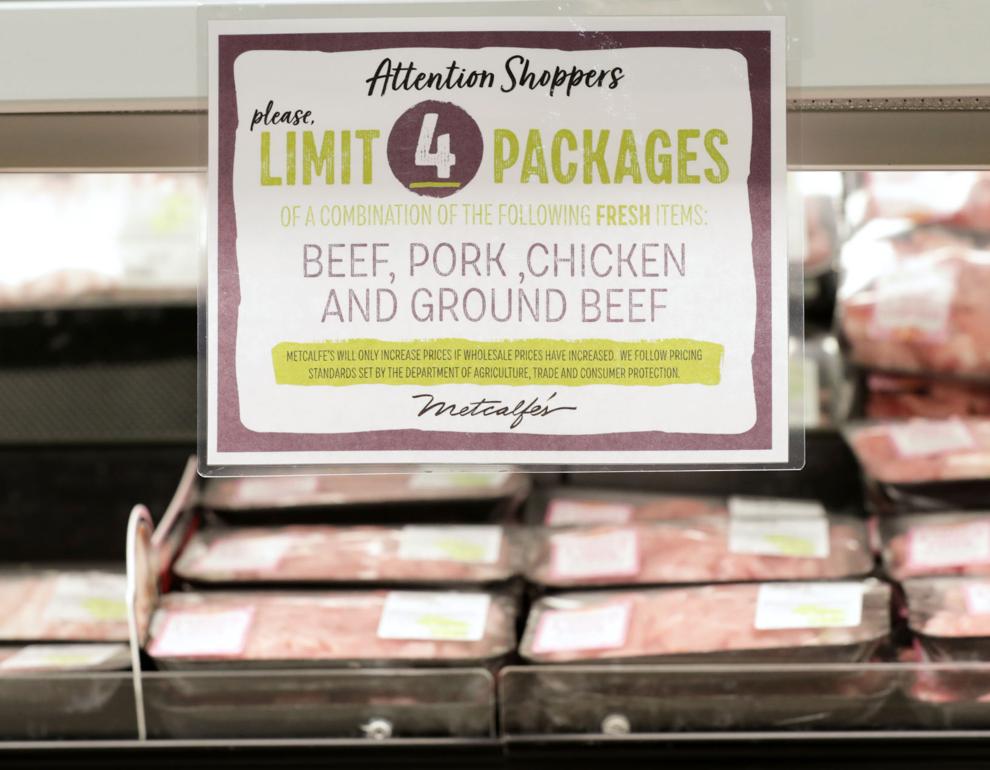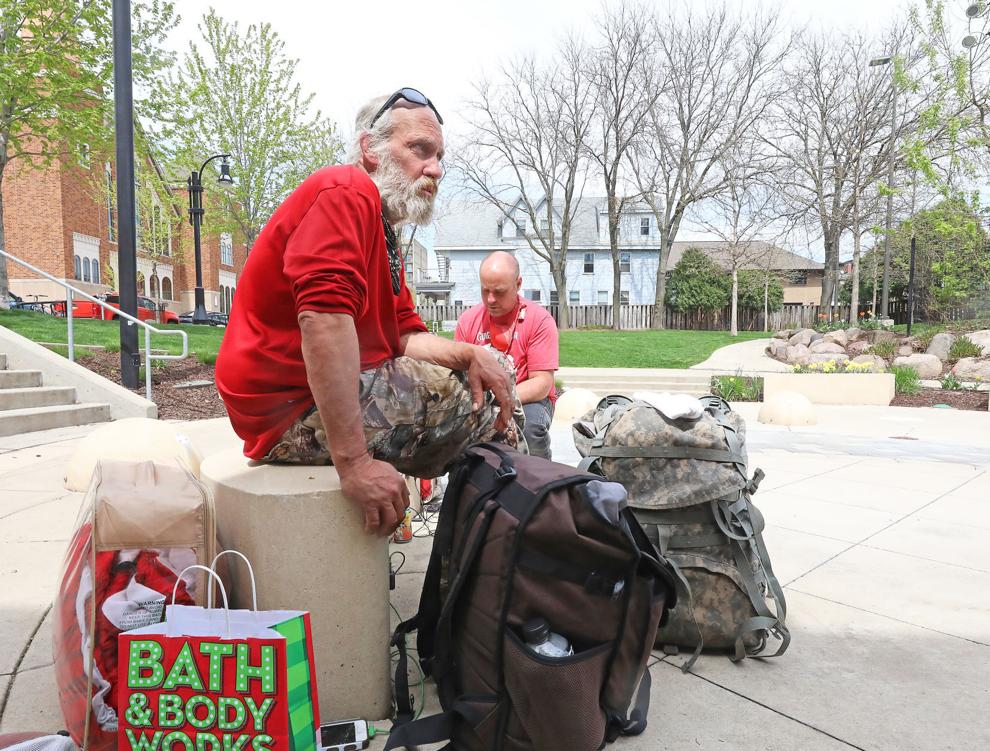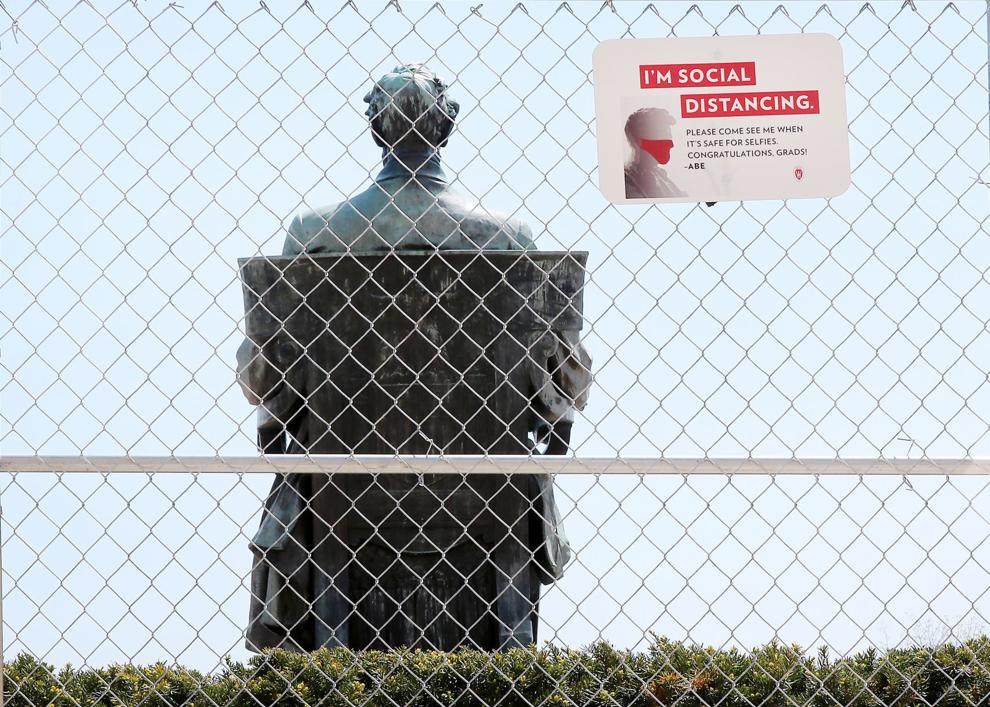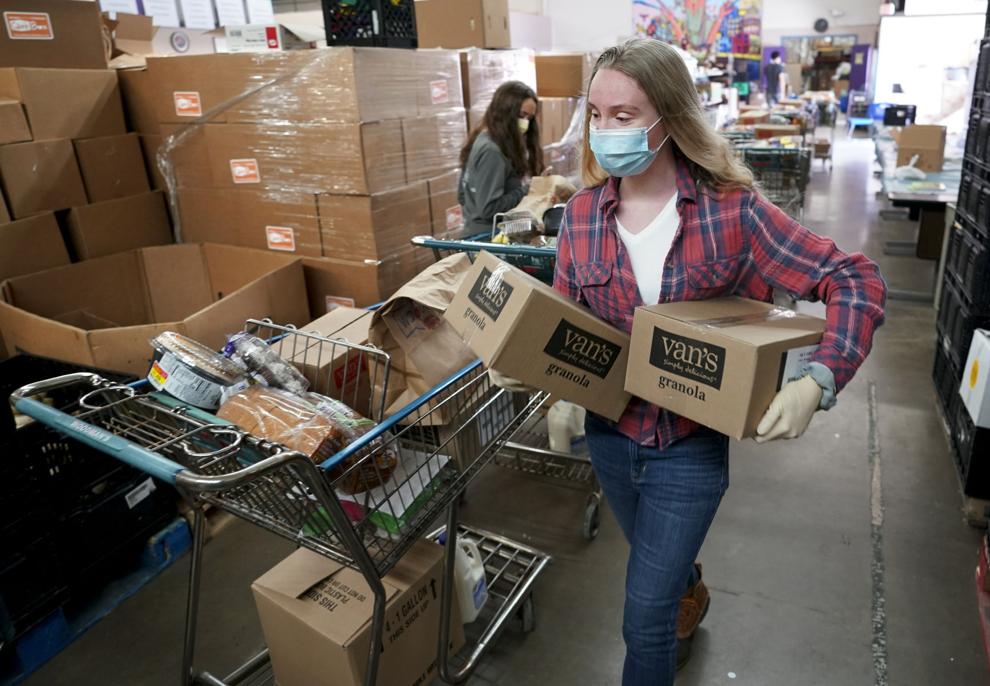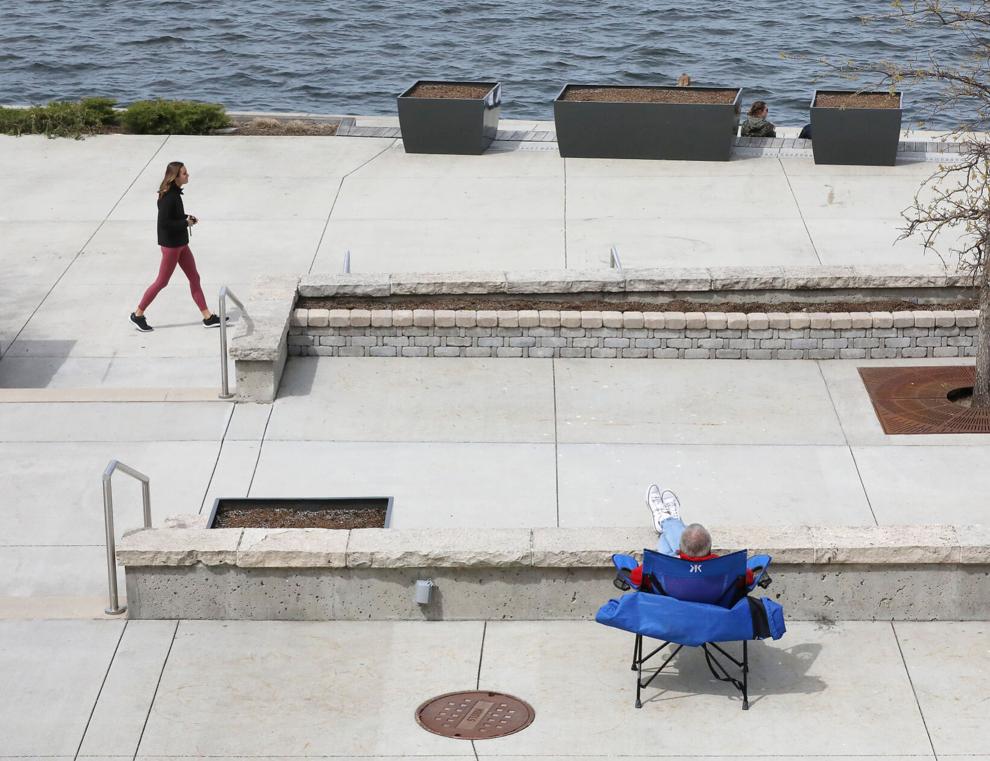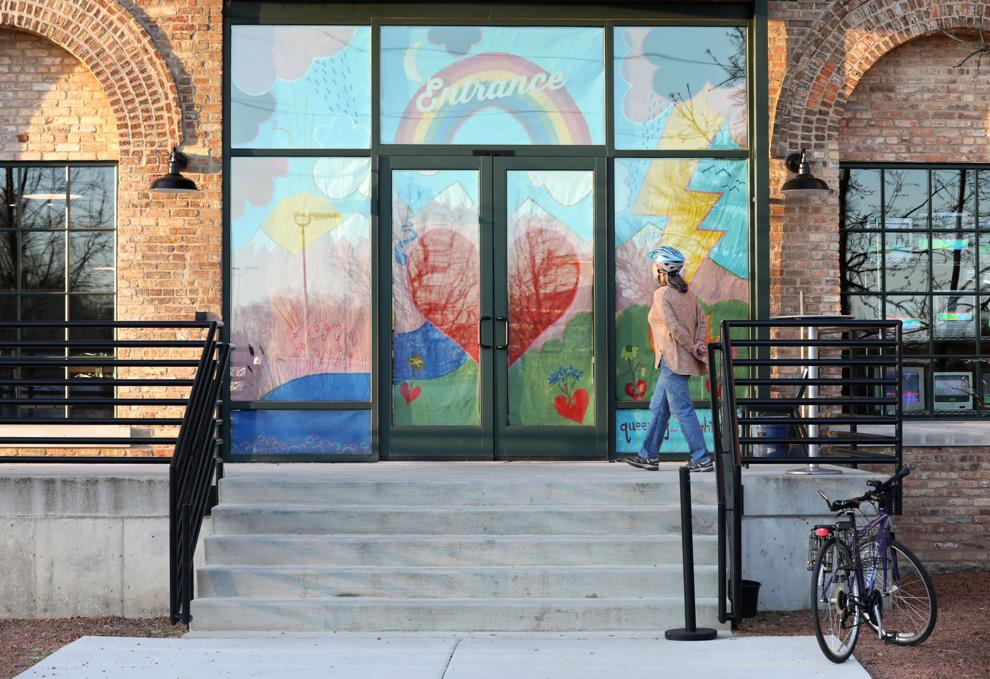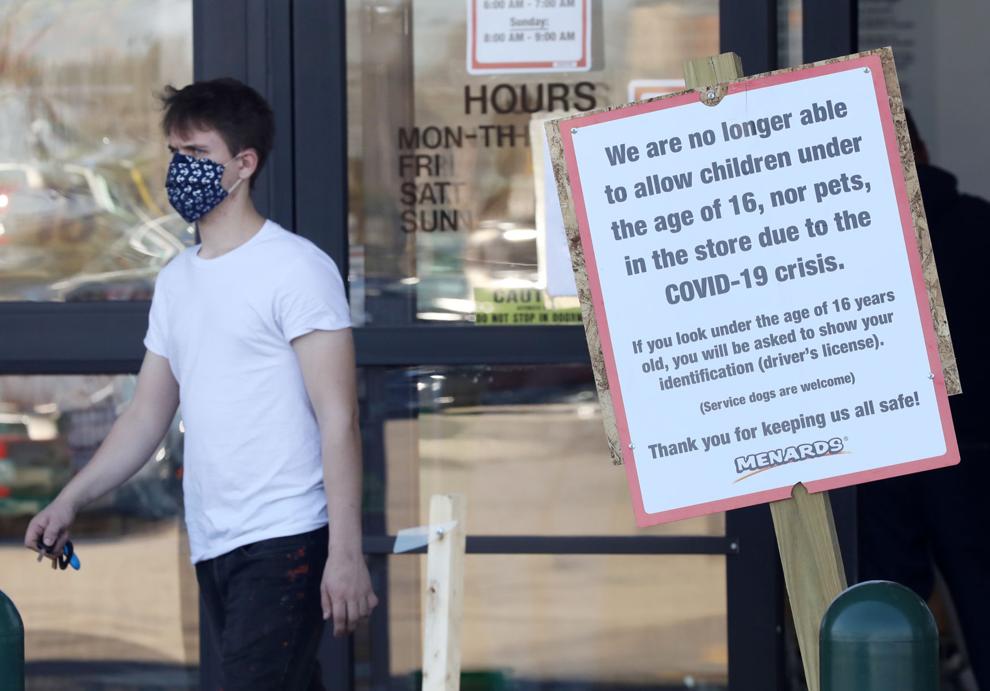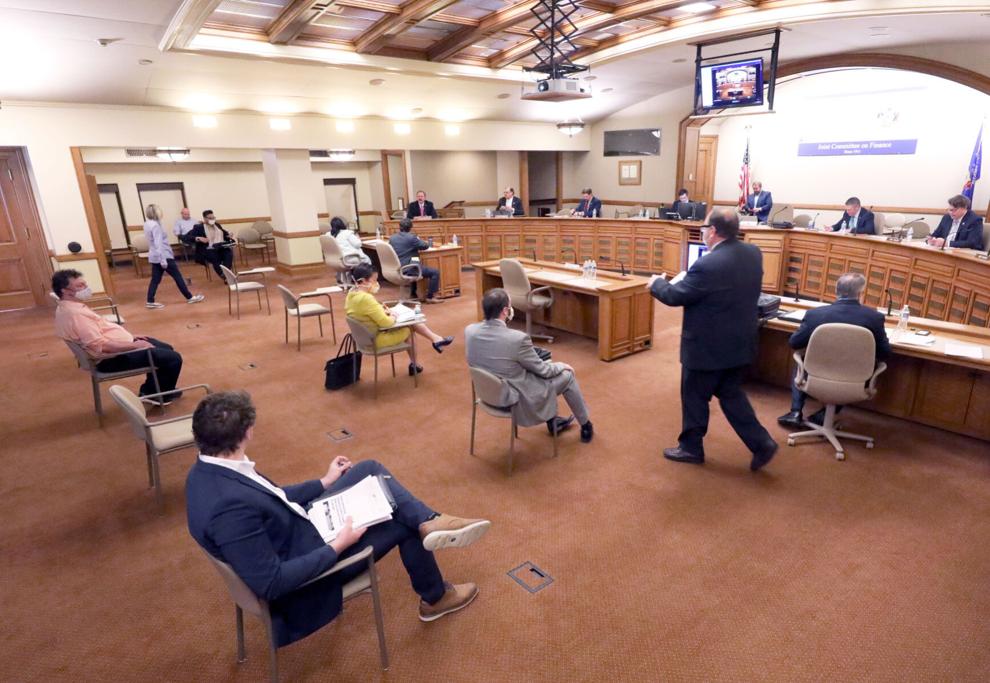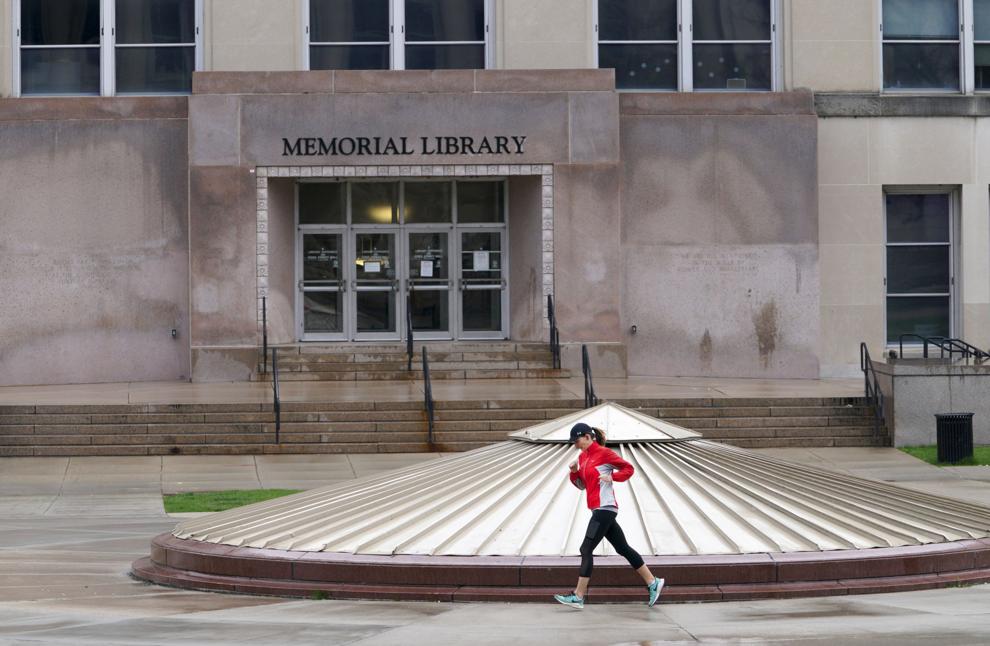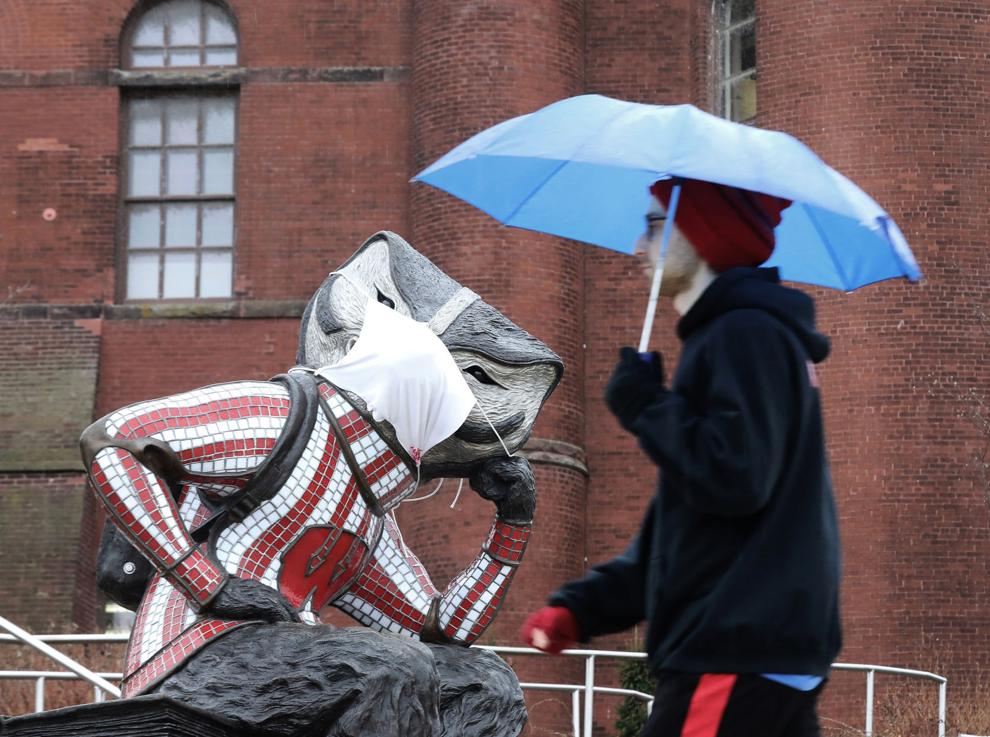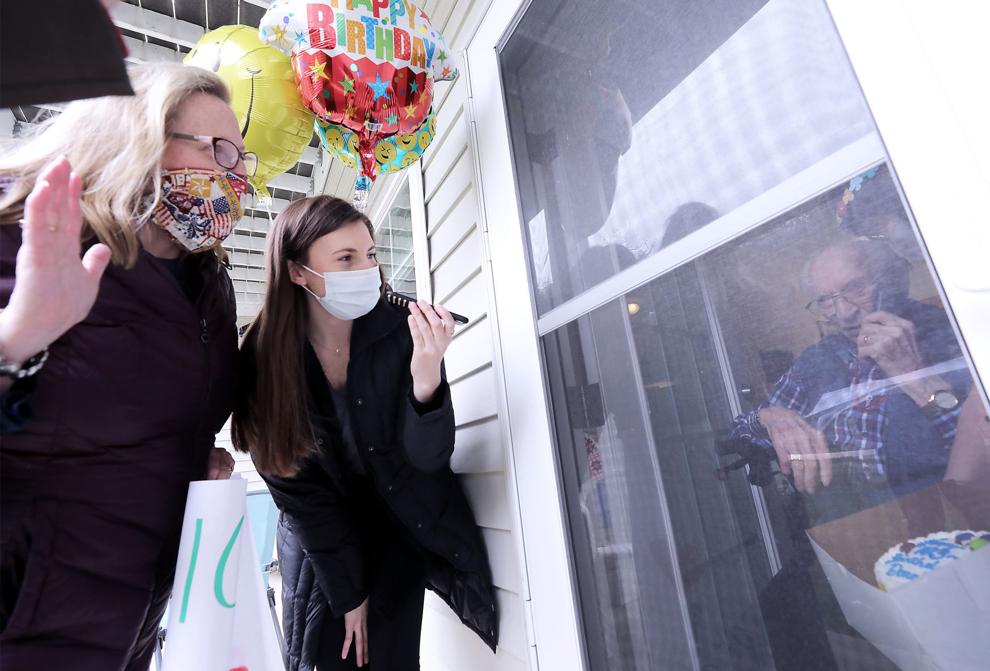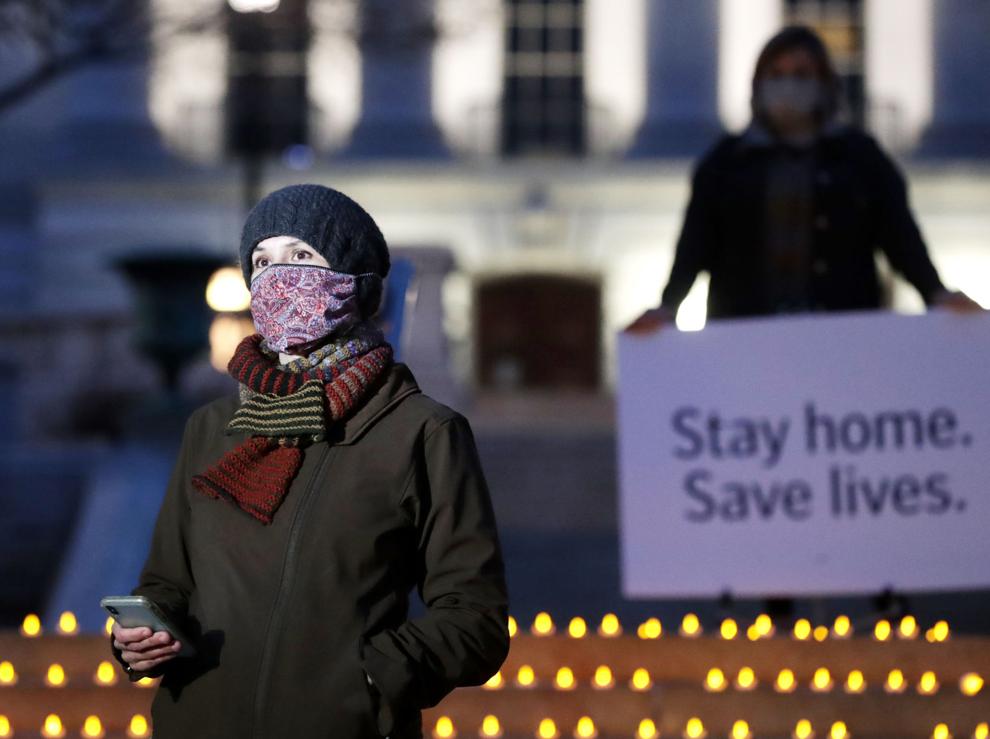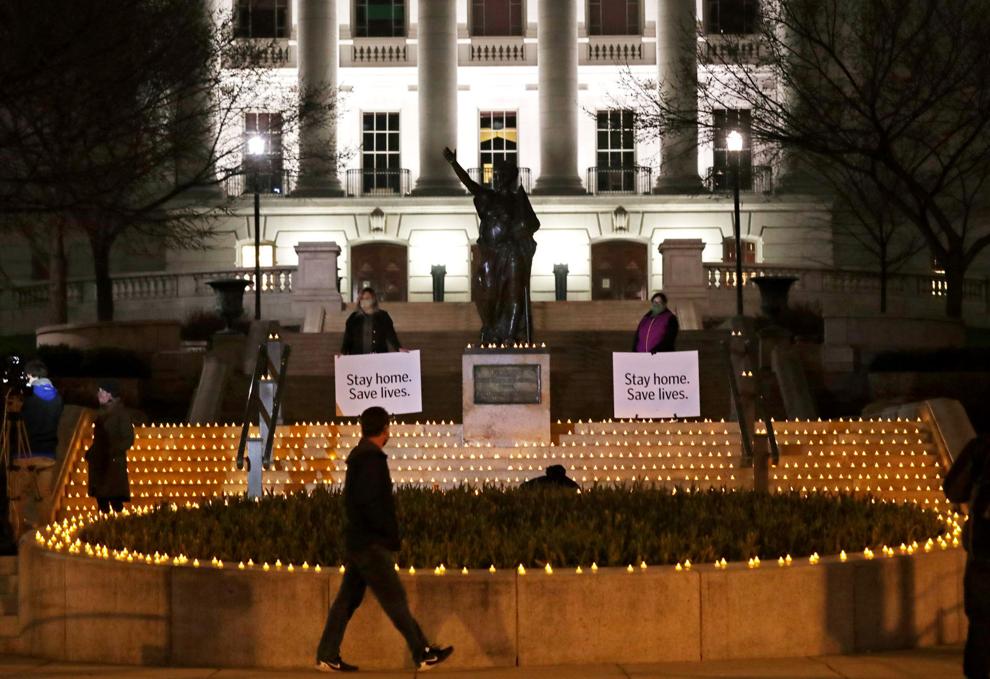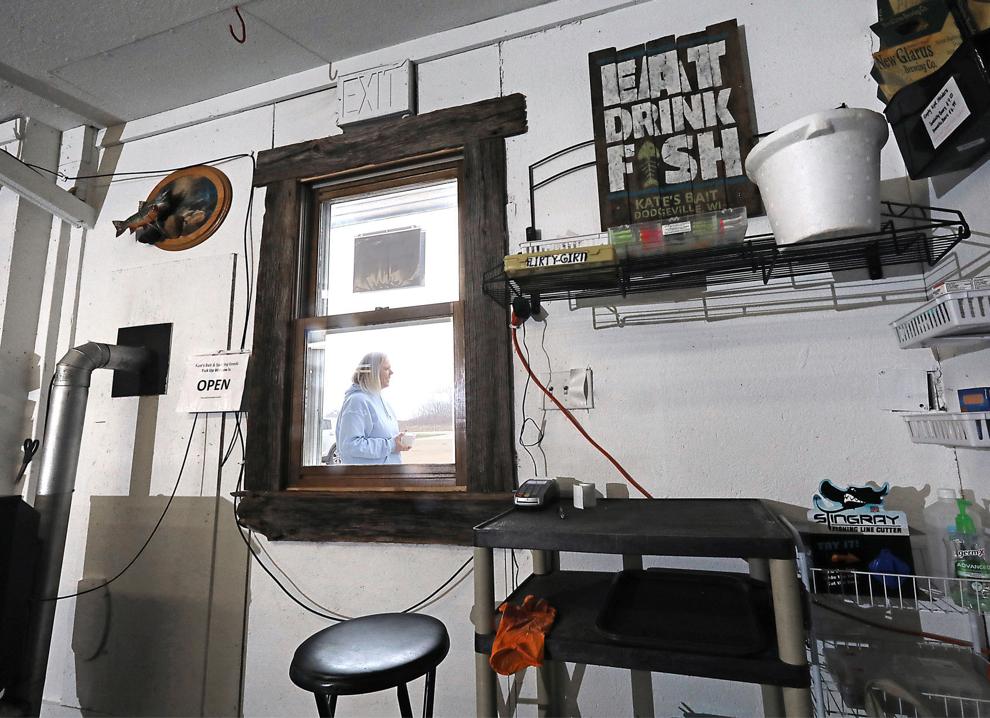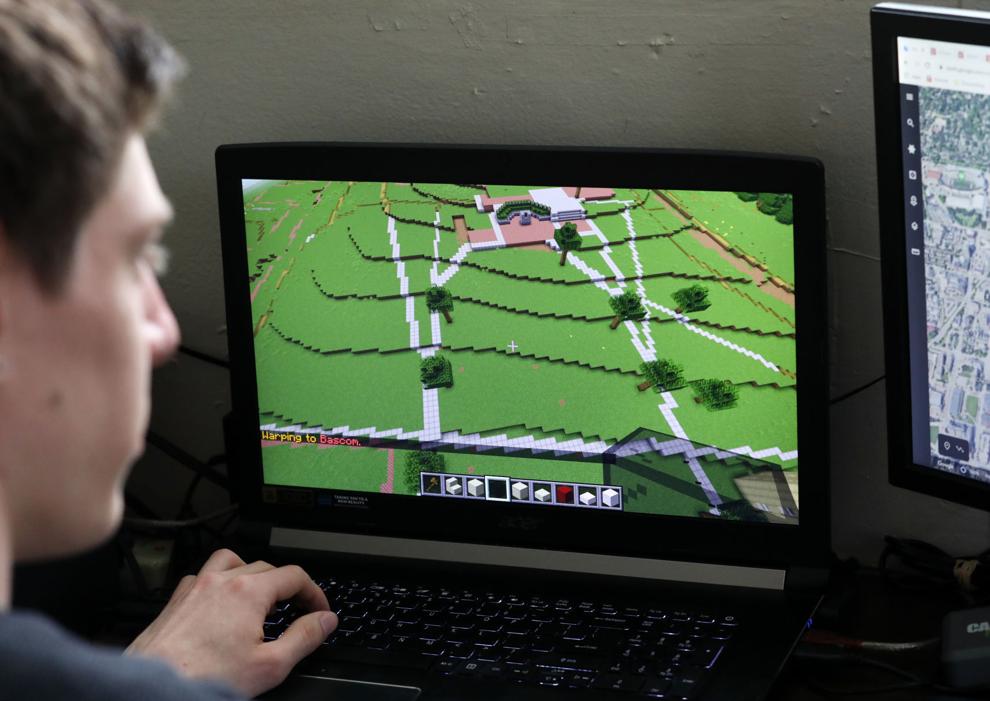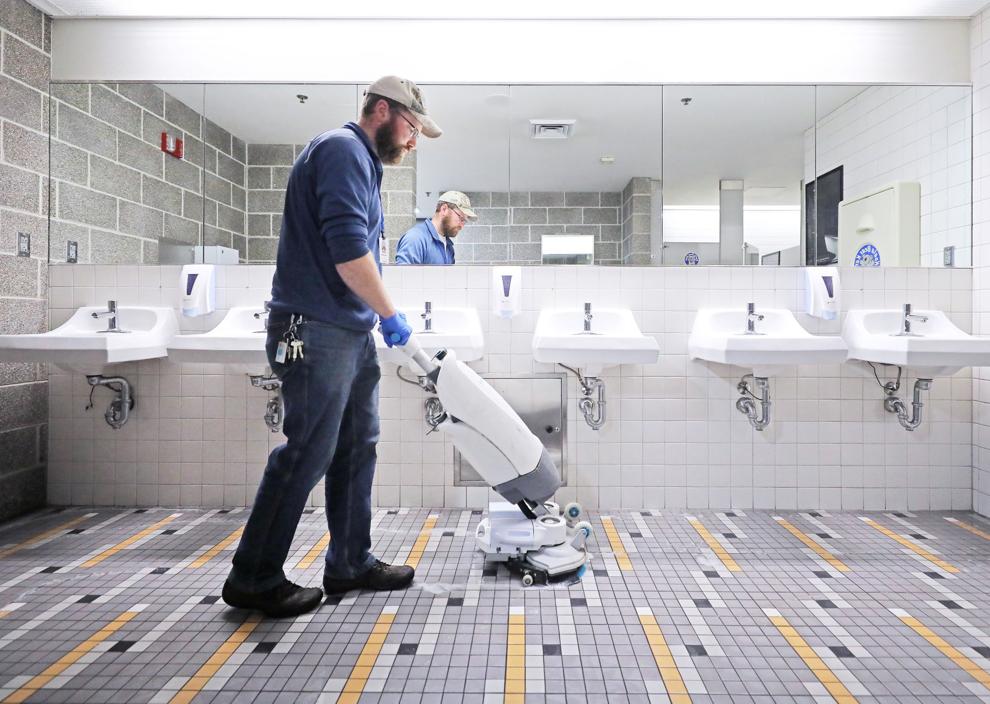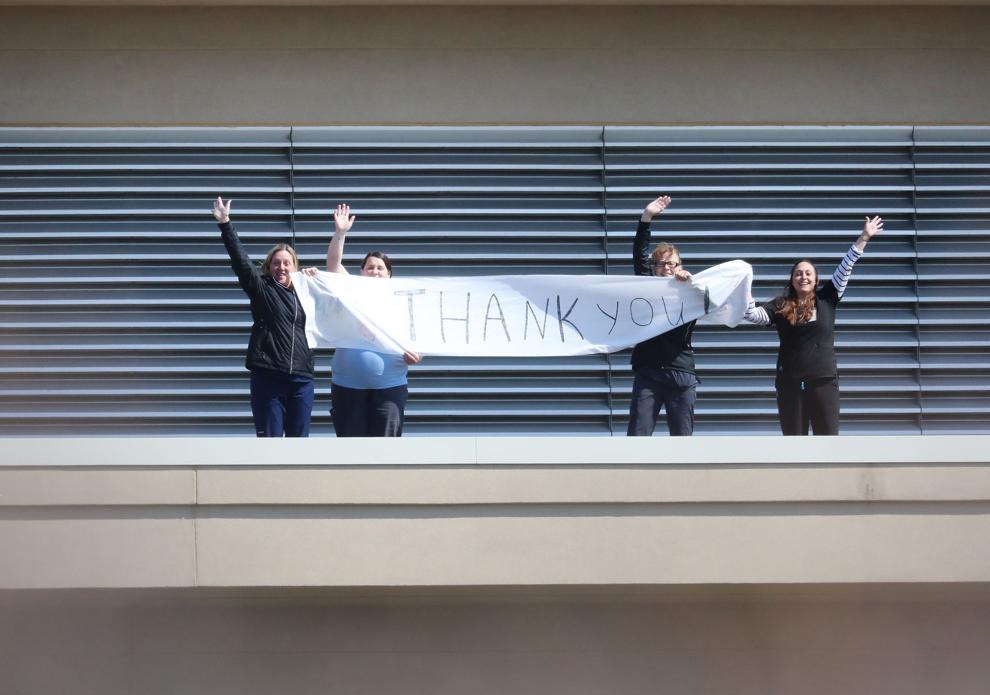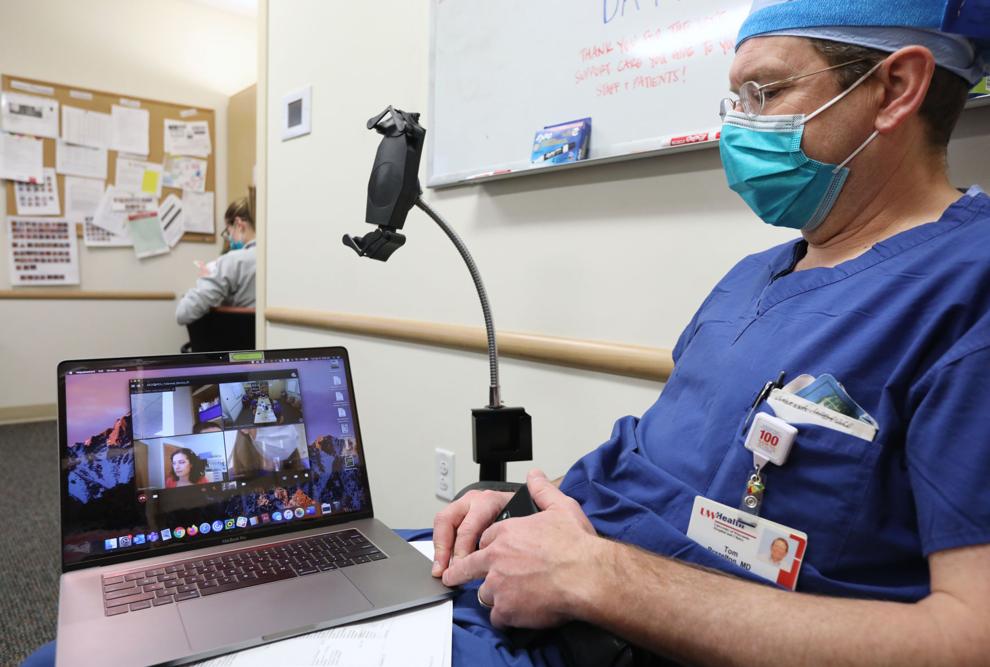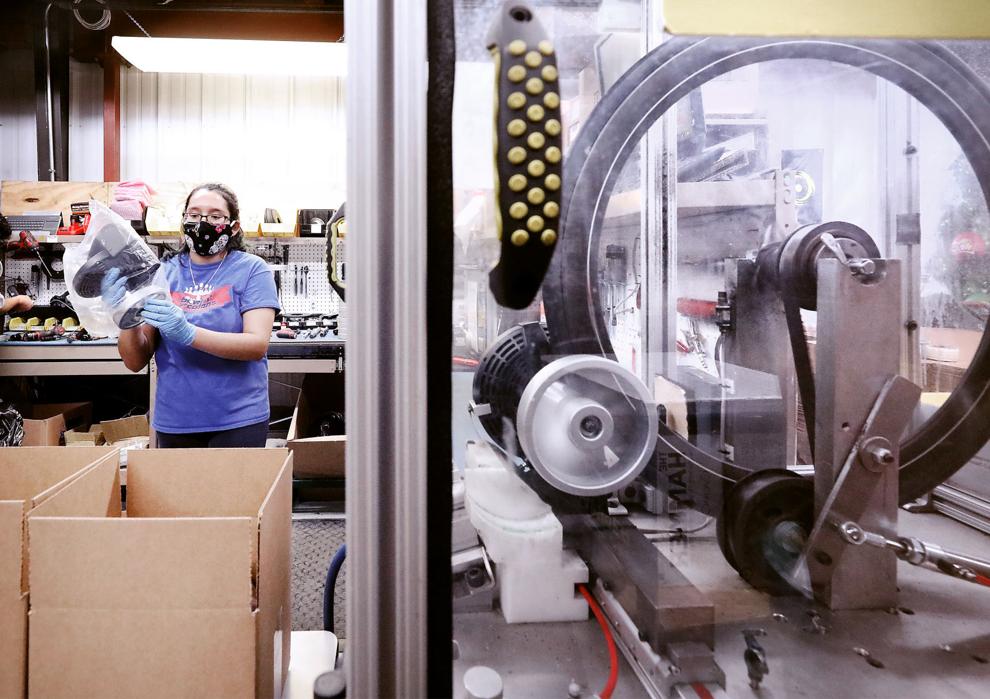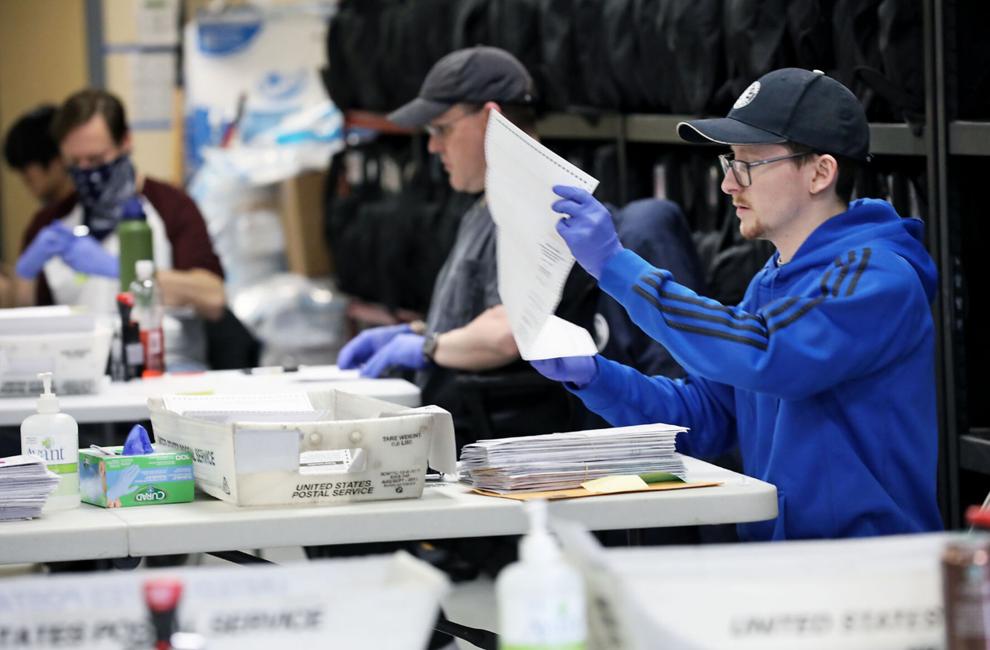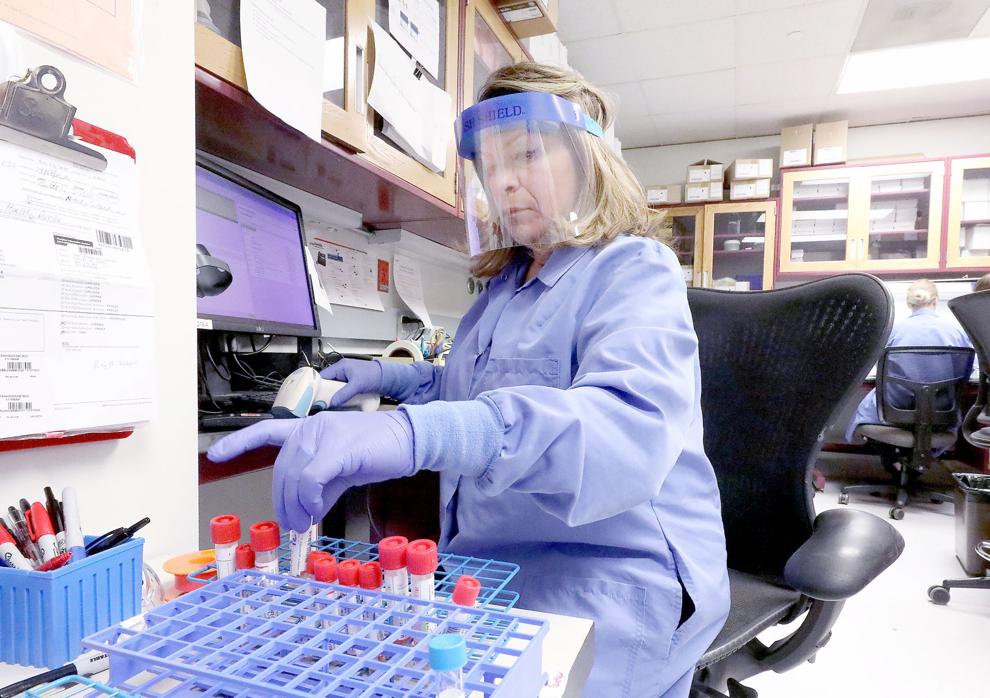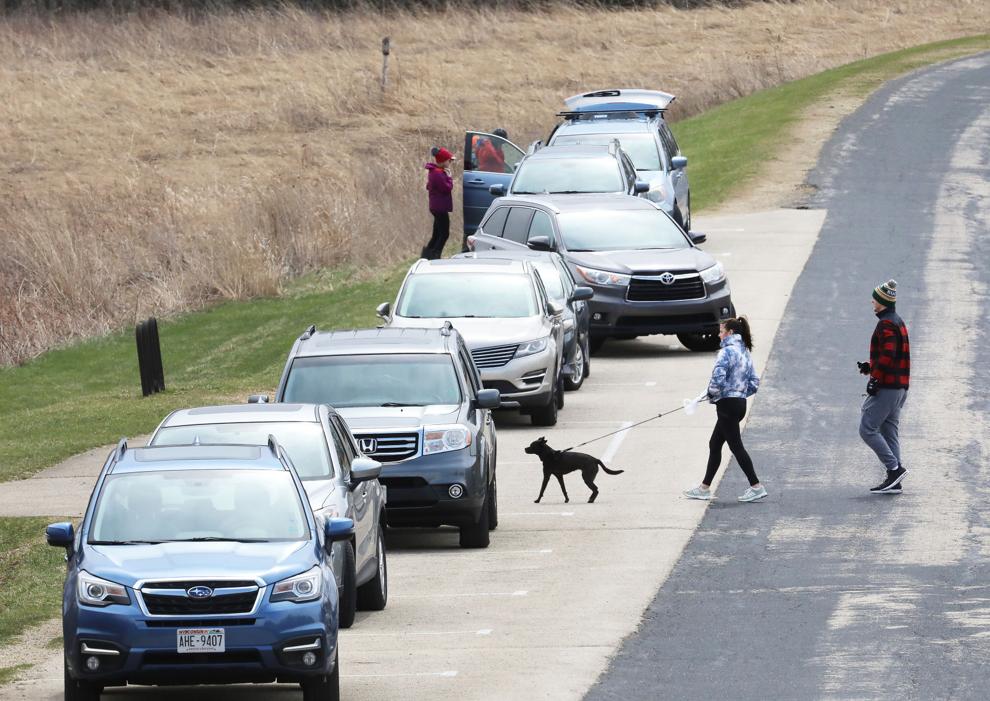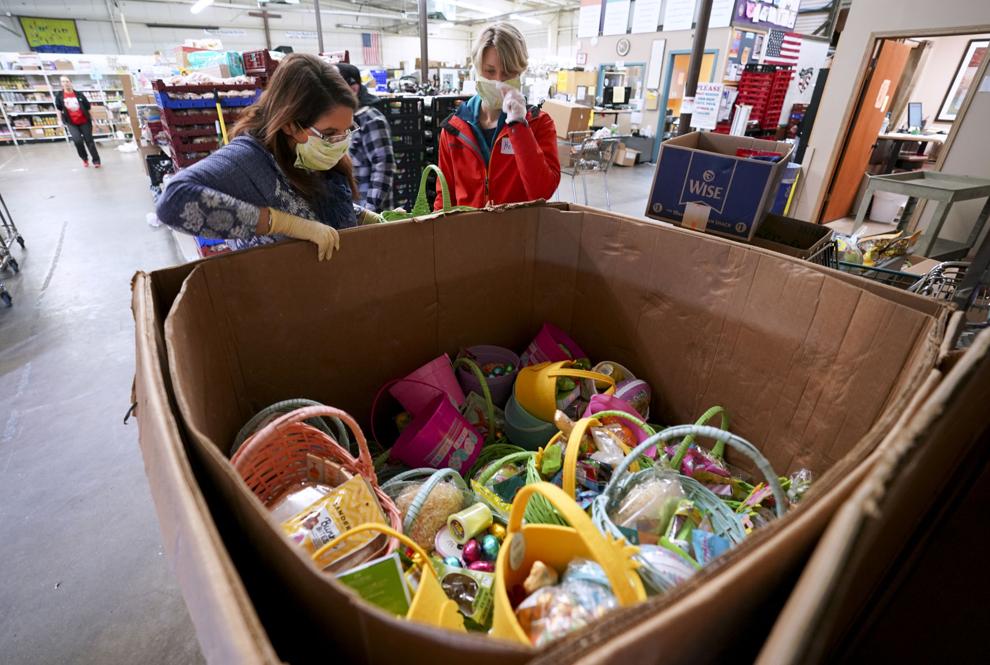 As social distancing progressed into an official order to stay in our homes, Madison has started to look more like an empty shell rather than …