The UW-Madison Human Powered Vehicle Club's attempt to create a human-powered recumbent bike didn't quite pan out.
But the bike the HPVC ultimately created never fails to turn heads.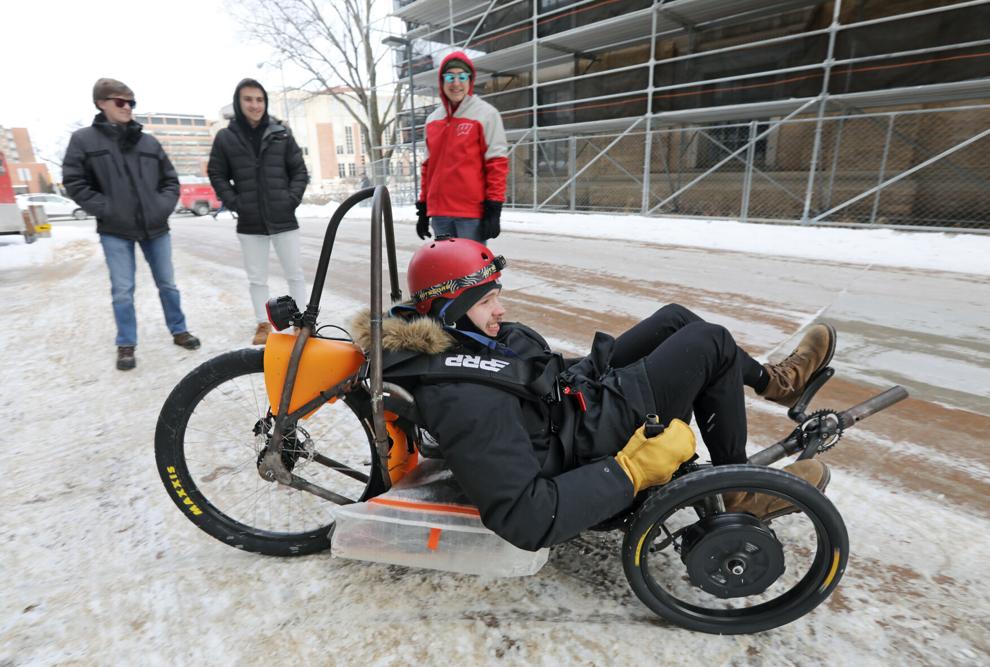 HPVC's three-wheeled recumbent bike, nicknamed "The Oli Special" after a former club member, regularly catches the attention of bikers using the standard pedal power on the trails. Often, whoever is driving The Oli Special has to stop to answer a few questions.
"There was a guy who built e-bikes that stopped me, and I had a 15-minute conversation on the side of the road," HPVC member Teekay Kowalewski said.
"Out on the bike path, everybody's staring at you because it's just so weird," HPVC member Kevin Macauley added.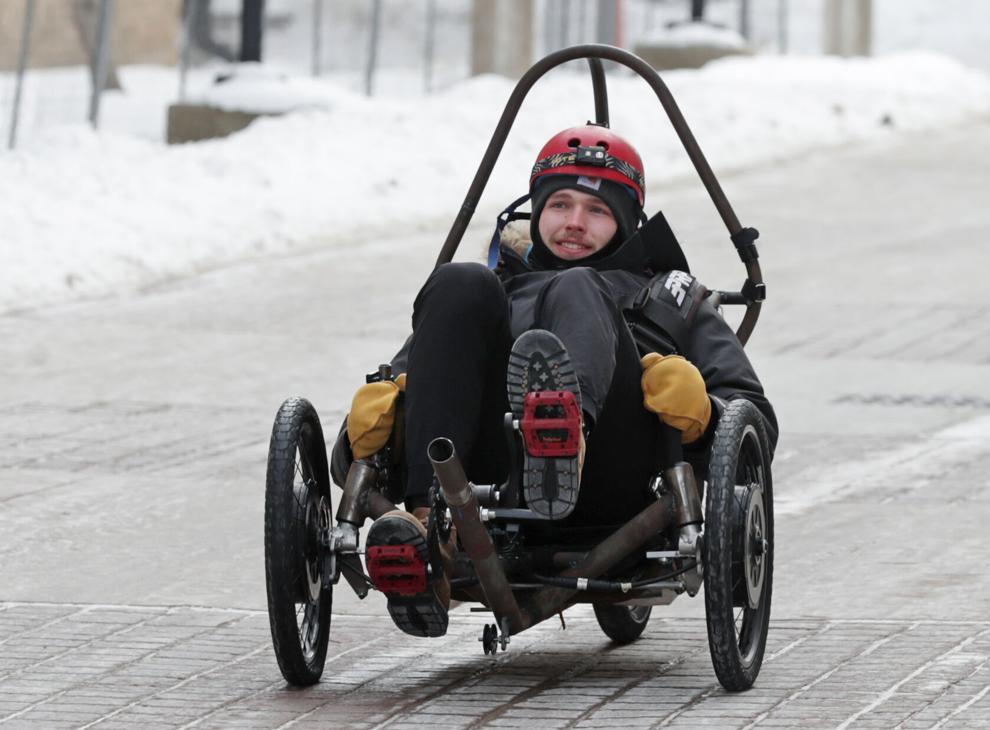 The Madison team will soon be competing with engineering students across the country vying for the title of best racer as part of the American Society of Mechanical Engineers' (ASME) annual competition.
ASME recently started allowing competitors to add battery power to their designs, to reflect the rising popularity of e-bikes.
They tried, without success, to get a human-powered model to work. The current model has an electric motor underneath the seat, sheathed in plastic to protect it from the elements, with the power of 12 humans and capable of reaching 35 miles per hour. Much like commercial electric vehicles, the bike is capable of regenerative braking, which allows power to flow back into the battery as it slows down.
Made in partnership with Fond du Lac-based Mercury Marine, a group of female UW-Madison engineering students will present their prototype at the society's annual conference in Houston later this week.
HPVC members will use that bike as their starting point for an upgraded version that they'll take to ASME's spring competition. The national competition features an hourslong relay involving a grocery store run, a requirement of the endurance challenge.
"You have to be able to get groceries because the overwhelming goal of the bike is to replace a car in a city setting," Kowalewski said. "We're trying to reduce our reliance on fossil fuels, plus cities are getting more congested these days ... when you switch to a vehicle of this size, versus a full-sized car, your parking garage can fit twice, three times, four times as many vehicles."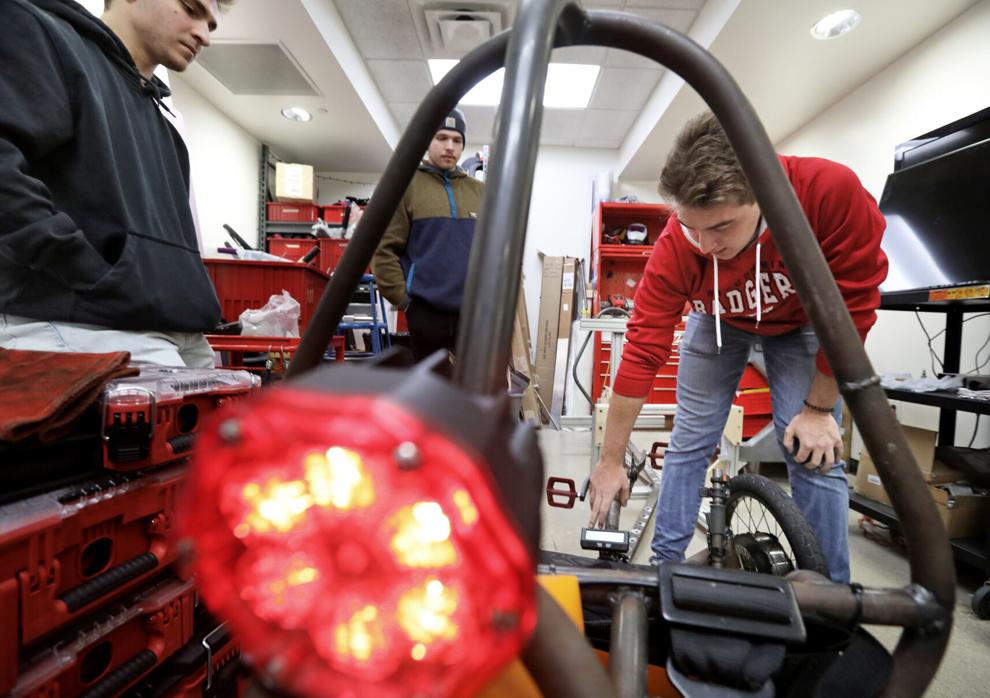 New technologies aside, HPVC members are having to start fresh. HPVC lost almost all of its membership during the COVID-19 pandemic and was saved mainly through the persistence of former student Oliver Ouradnik, namesake of the Oli Special.
"The biggest loss to our club was we lost that knowledge transfer, so that's why it's been kind of difficult starting from scratch," HPVC member Dylan Zinkgraf said. "(We're) having to all kind of learn it for ourselves the first time, which has been a challenge, but it's also been really fun as well."
Part of that discovery is finding out older designs were "pretty sketchy," HPVC member Lincoln Devine said. HPVC will expand on The Oli by adding rear suspension — it's a bumpy ride, Macauley said — and introducing aerospace-grade aluminum alloy to strengthen the bike's frame.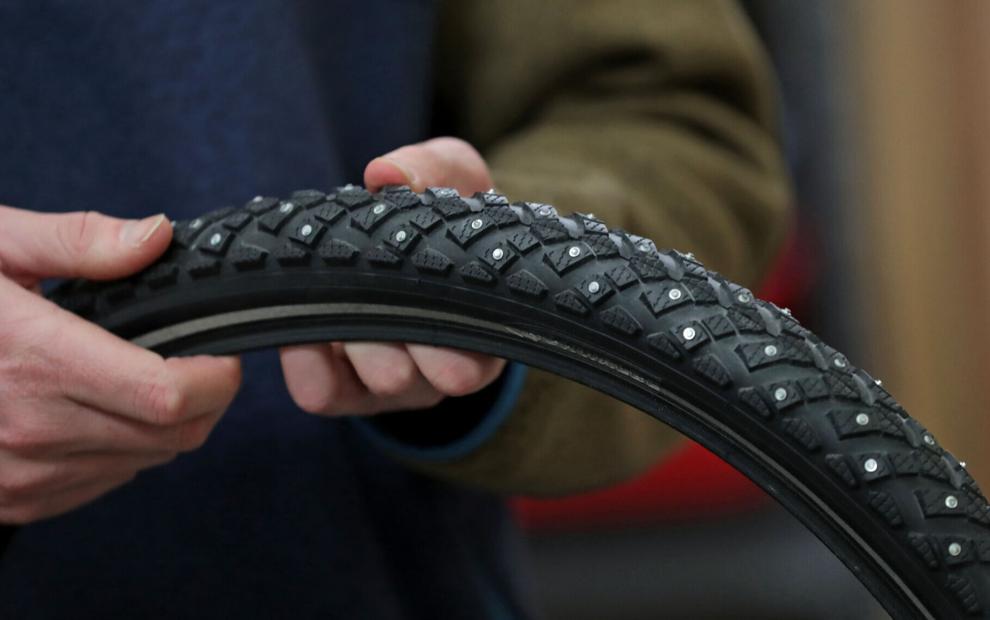 "How do (builders) know what concrete needs to be replaced and what concrete doesn't need to be replaced? So this informs that sort of decision making."
To give HPVC's new bike a Midwestern flair, the group plans to add a nose cone that will direct winter winds away from the rider and snow tires with spikes to better grip the snow and ice.
HPVC members are hoping it separates them from their competitors, but getting to drive The Oli on ice is an extra perk.
"At the end of the day, we have an amazing lake next door, so why not make use of that?" HPVC member Andrew Nasr said.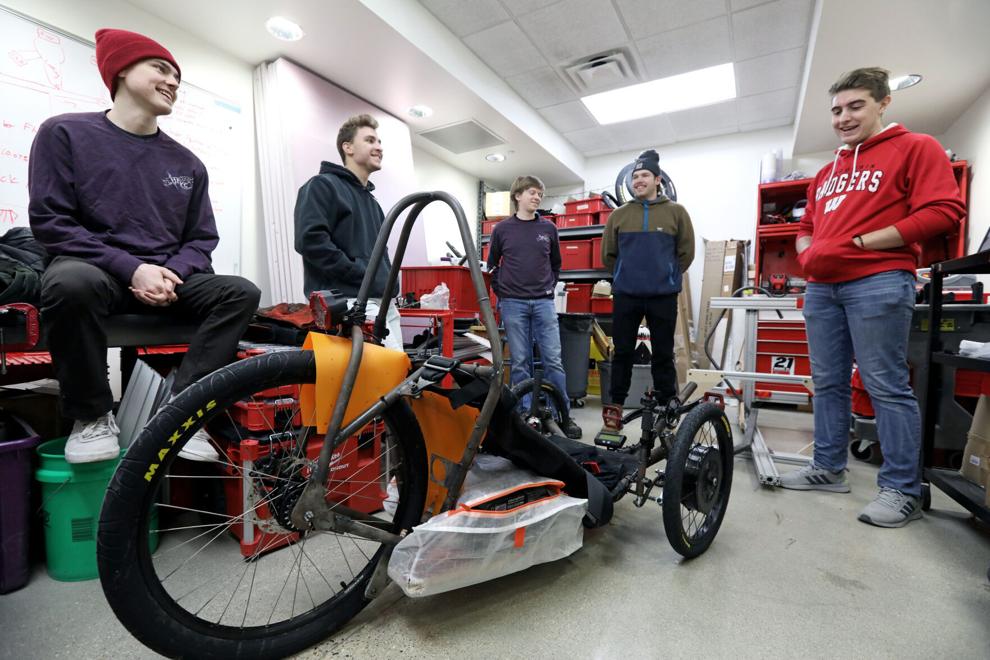 The scan will help researchers study the 1,200-year-old wooden canoe.