Hundreds of students confronted UW-Madison Chancellor Jennifer Mnookin over a racist video a white student briefly posted online earlier this week, calling for a public apology from the chancellor's office and new programming to prevent bias incidents in the future.
Upon arriving to her office at about 11 a.m. Wednesday, more than an hour into the sit-in, Mnookin told the students she was sorry for the pain the video had caused for students but cautioned the law limits how the university can respond.
"I also want to say that the video that was posted was racist, reprehensible, vile, and I know that it has caused you great pain, not just those of you in this room," she said. "I also hope that you understand very significant legal constraints on what I am able to say and what I'm able to do."
But unsatisfied by the response from Mnookin and Chief Diversity Officer LaVar Charleston, the students took their protest to the streets, marching down Bascom Hall, linking arms on Library Mall and filling roads adjacent to campus.
Most of the protesters were Black or members of other minority groups.
Students at the sit-in were frustrated at Charleston's letter from Tuesday night, which pushed students to not give in to hate and to let the university be a place of growth regardless of mistakes. Some thought Mnookin wasn't taking their concerns seriously.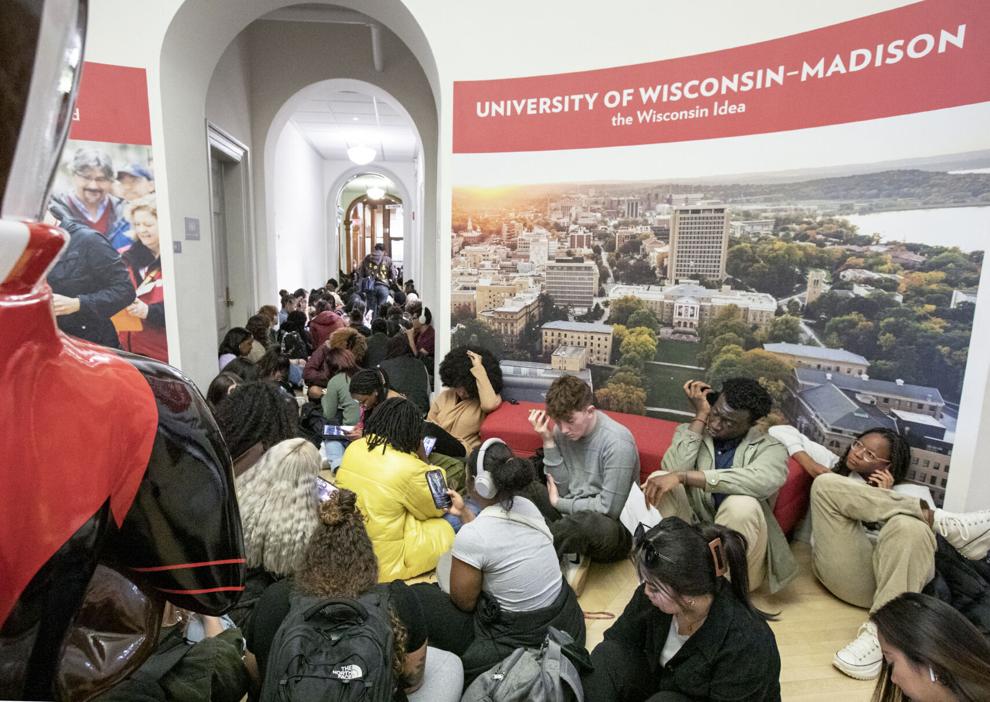 The demands from students, which were read out loud to Mnookin at the sit-in, also included:
Providing accommodations, such as attendance exceptions and deadline extensions, to students who are dealing with emotional distress or death threats received as a result of the video or their response to it.
Increasing funding for student spaces on campus.
Reevaluating the effectiveness of UW-Madison's diversity initiatives.
Proposing and supporting a zero-tolerance policy for hate speech to the UW Board of Regents that could result in expulsion at all University of Wisconsin System campuses.
Adding racial bias training to the university's violence prevention program required for all first-year and transfer students.
Expanding University Health Services' crisis line to allow for 24/7 reporting of racist incidents happening on and off campus.
Expanding academic and mental health resources for students of color.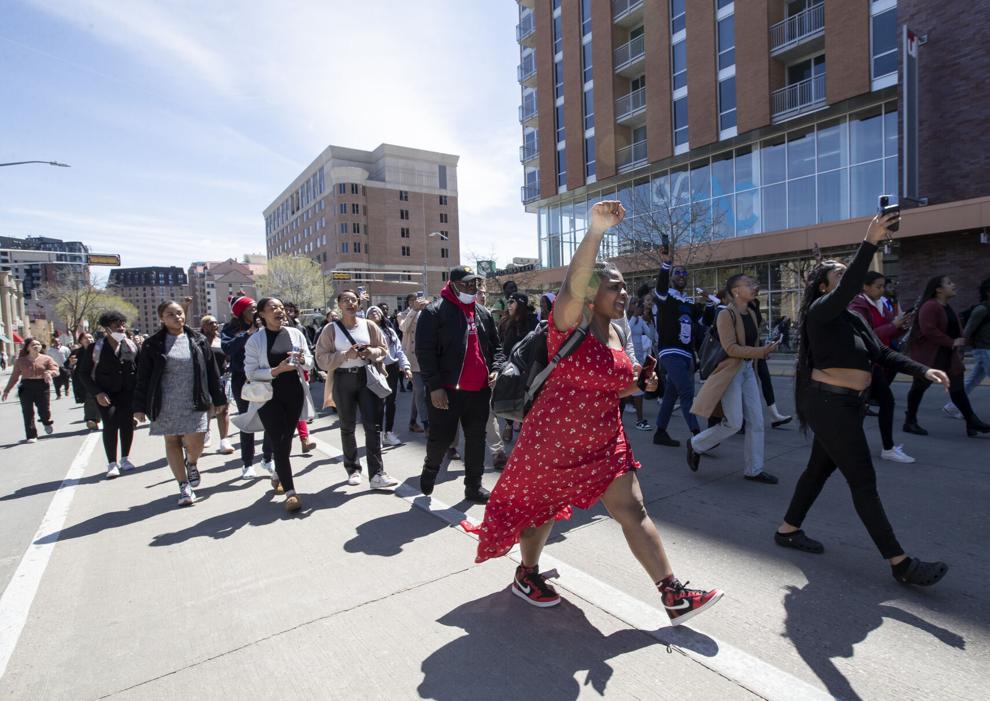 Students told Mnookin they expected to have a response to their demands by Thursday morning.
"Our voices will be heard," a student said during the sit-in as he attempted to temper the crowd. "We have to take everything one step at a time. Our next step is to get her answers."
University spokesperson John Lucas said university leaders are preparing a response to the students' demands.
The hourslong protest came after a now-deleted video was posted earlier this week of a white woman flinging racial slurs and stating she wants to see some Black people returned to slavery so she can abuse them. The video has continued to spread on social media and has led students to petition for her expulsion from the university.
UW-Madison could not confirm whether the person was a student earlier this week, citing a federal privacy law that prohibits educational entities from sharing information about a student if the student requests keeping it confidential.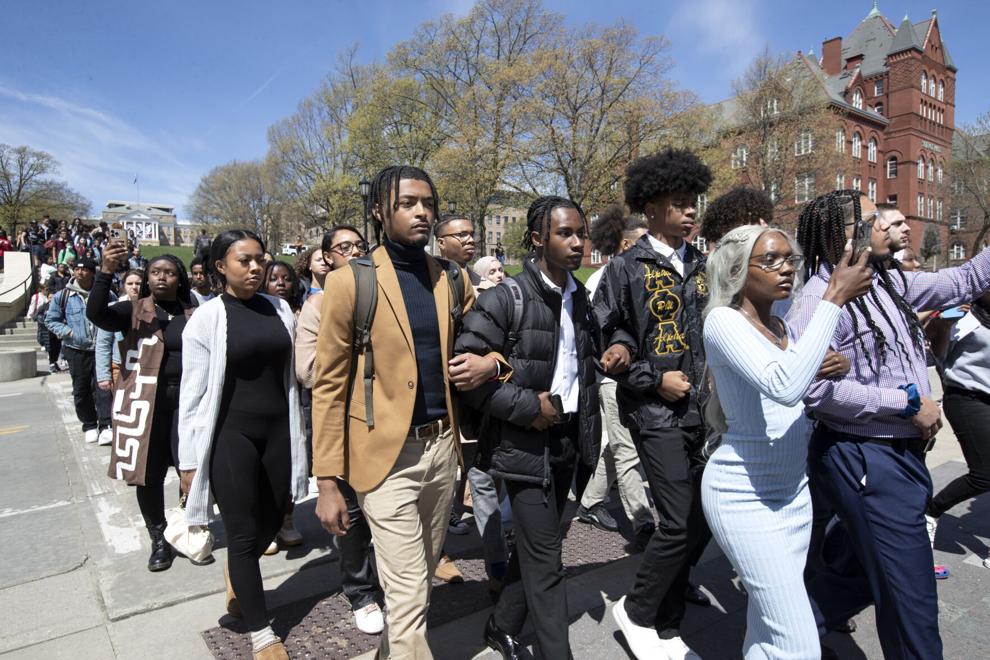 While numerous social media posts have named the person in the video, the Wisconsin State Journal has not been able to independently verify the person's identity.
But the university's responses thus far appear to confirm that the young woman in the video is a UW-Madison student.
UW-Madison has said in statements, both from Charleston and an unsigned one from Tuesday, that the university cannot punish students or employees for what they say in their personal social media posts.
Following the protest, student leaders of the UW Black Power Coalition declined to speak to media as they debated what the group's next steps forward should be, a staff member working with students said.
"We did y'all's work for you," students at the sit-in said as Mnookin was handed a copy of the demands. "We need change."