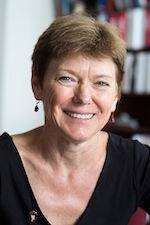 The job will mark Mangelsdorf's first opportunity to serve as a college president, according to UW-Madison.
Mangelsdorf has served as UW-Madison's chief academic officer since 2014, working closely with college deans, directing diversity initiatives and overseeing enrollment management.
UW-Madison will launch a search for a replacement next semester, with the goal of making a hire by fall, Chancellor Rebecca Blank said.
Mangelsdorf studies the socio-emotional development of infants and young children. Mangelsdorf's spouse, Karl Rosengren, a developmental psychologist in the Department of Psychology, will also depart UW-Madison to join her in Rochester, according to UW-Madison.
The University of Rochester has about 10,000 students and a budget of about $4 billion.