Irwin Goldman has spent much of his career de-beeting the beet.
A horticulture professor at UW-Madison, Goldman is a plant breeder focusing on onions, carrots and beets in his lab. And while carrots and onions are just fine, beets take priority for him, since he's the only person in the nation who's working on breeding the plant.
It helps that beets captivate him, too.
"They're kind of an underappreciated, old-fashioned crop, that like your grandparents eat beets," Goldman said. "And I found in them like such a wealth of beauty and the color and flavor and texture. I just fell in love with them."
Goldman has found that beets have almost a cult following — at one point, a group of students from Yale University who had formed their own beet fan club reached out to him, he said with a laugh.
Through Goldman and former UW-Madison professor Nick Breitbach's breeding work, they've created a new beet — aptly named the Badger Flame Beet, which brings the vegetal goodness of the plant without the off-putting dirt taste that often comes with it. The Badger Flame Beet was created from a genetic cross of a yellow beet and a rounder Chioggia beet — named for a small town in Italy — that boasts a signature swirl pattern.
As they bred the beet, Goldman and Breitbach were looking for mildness in relation to a specific genome that causes the earthy flavor. They hadn't isolated that genome at that point, so they bred the Badger Flame Beet the traditional way, through taste.
During talks he gives, someone in the audience often points out that Goldman is effectively "de-beeting" the plant. But humans have been changing their food for thousands of years, Goldman always answers.
"I think about that a lot as a plant breeder because we are changing our food, but I feel like that's really what humans have been doing since the beginning of agriculture 10,000 years ago," Goldman said. "It's all been about changing our food — I guess I don't want to say that I should be in charge of changing it — but I think that crops are evolving all the time. To be connected to that process is really beautiful."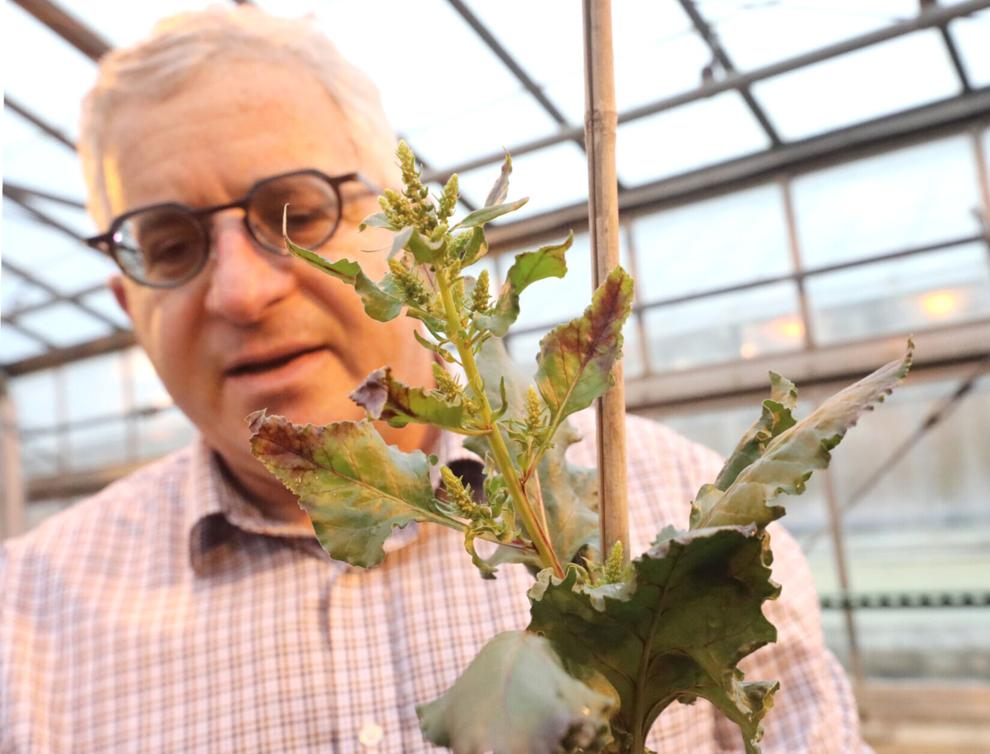 What is it about plant breeding that intrigues you?
I totally fell in love with the field of plant breeding, because I really liked working outside, but I like working with my hands and thinking, and I like genetics, and then you were working ultimately with food. It's like that unique combination of things my dad always said, you know, don't get a job that you've just worked with your hands, because it's too hard on you, and I feel like plant breeding has just enough of that.
What is it about beets that is so captivating to you?
I think it is partly that there's nobody else breeding them the United States. I also found that people love them when they were exposed to them, but a lot of people didn't know about them. I think it's just it's kind of a charismatic vegetable, in that it's kind of old-fashioned, but then when you get exposed to it, it's fantastic.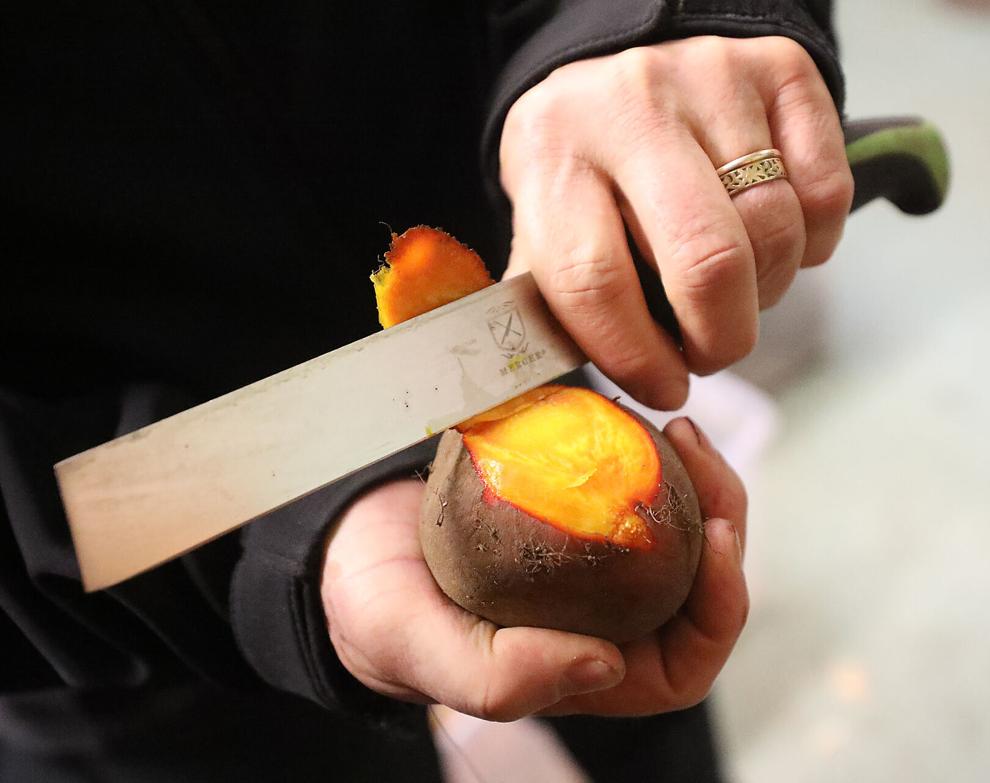 A company that sells the Badger Flame Beet seeds describes the beet as having a "dirty reputation." Can you explain that?
They say that eating beets is like licking a playground. It's like eating dirt. Beets have the earthy flavor that they do because they make this molecule called geosmin, which is the scent of soil. The scent of soil is really due to bacteria in the soil. When you put a shovel in the soil and you turn over the earth, you get that smell that's from bacteria. But for whatever reason, beets also make that same compound, and so they taste like dirt. By far, the most common comment that I would get about beets when I go around the state talking about how I'm working on breeding beets, trying to improve beets, is they would say, can you do anything about the dirt flavor of the beet? So that's really what we started working on back in the mid-90s — could we make a beet that is not as earthy so that it would be more palatable that people wouldn't get just that off-putting taste of dirt. Some people are into the earthy flavors, but a lot of consumers just don't want that.
Can you talk about how you developed the Badger Flame Beet?
(Breitbach) and I started by simply taking two plants that we really liked and crossing them together, doing the traditional breeding approach and tasting for low levels of earthiness and low levels of astringency and so it was a lot of eating and tasting.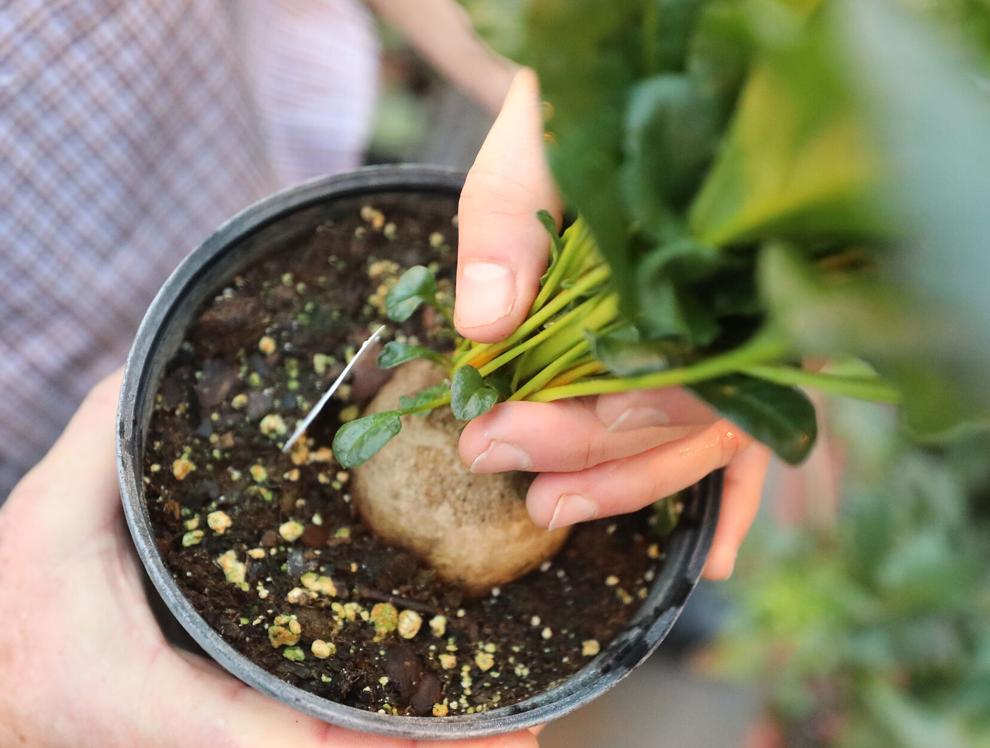 How many beets did you taste in the process?
The seed company writes that you think like a chef as you breed plants. Do you agree with that?
That has been an evolution for me personally. When I first started in plant breeding, I didn't think about it that way until some really smart people took me aside and said, "If you spend 10 or 15 years breeding a new thing, and then you come to the market with your thing and you say, 'Here, I bred this wonderful thing. Now why don't you use it?' OK, that's fine. But wouldn't it be better if you involve those people early in the process?" In year two and year three, you're like, "Hey, this is what I'm selecting, what do you think of this?" Those people who are culinary professionals, they might say, "Oh, you know what, that's not a good direction," or, "You should try this." Doing participatory breeding with culinary people, with chefs, has made a big difference because honestly, I'm not trained in that area. I don't know what works. I don't know what consumers necessarily would like or what's good in the kitchen. And that has really changed how I'm doing plant breeding.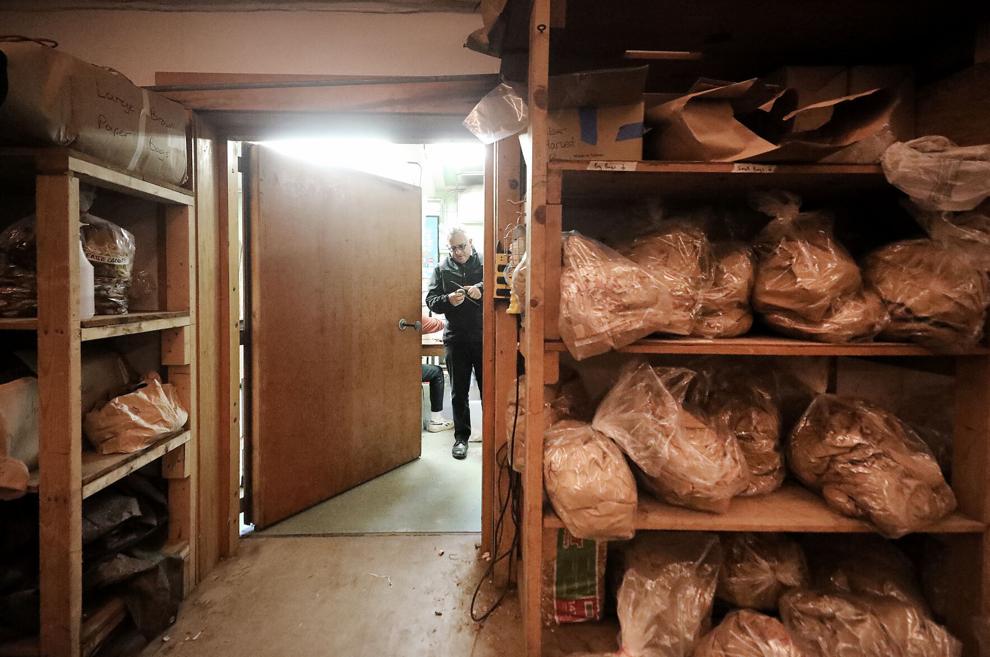 How does it feel knowing people enjoy this beet?
For a plant breeder, that's such a joy to have people eating the stuff that you've bred. The fact that people are eating this thing and using it, it's shown up on restaurant menus, it's showing up in grocery stores. I got some messages from people like, "Hey, you know I'm getting them, I'm able to buy this beet." You know, there are more important crops in the world, I realize that, but it has been wonderful to be supported doing this kind of vegetable breeding.