UW-Madison is ordering most of its employees to take varying amounts of unpaid time off over the next six months and university leaders will take a 15% pay cut over that same time as COVID-19 costs grow and the campus remains mostly closed.
"We will face this challenge as a community, asking for a shared sacrifice among faculty, academic and university staff, while expecting the largest contributions from our leadership and highest earners," Chancellor Rebecca Blank said in a Wednesday email to employees.
Officials estimate the furloughs and pay cuts will save UW-Madison up to $30 million of an estimated $100 million shortfall resulting from the coronavirus outbreak.
Between May 15 and Oct. 31, roughly 16,000 faculty and staff must take between three and six furlough days. Employees earning less than $50,000 must take three days, those earning between $50,000 and $80,000 must take four days, those earning between $80,001 and $150,000 must take five days, and those earning more than $150,000 must take six days.
Graduate student, post-doctoral, temporary and student employees will be exempt from the furloughs.
Instead of taking unpaid time off, Blank, Provost John Karl Scholz and vice chancellors will take a 15% pay cut over the next six months, which is the equivalent of a 10% annual salary reduction and six furlough days.
Some employees who work in units such as Facilities Planning and Management, University Housing and the Wisconsin Union have less work available because of the pandemic and those divisions face large financial losses. Some of those employees will be exempt from the intermittent furloughs and may instead see a 10 to 60% reduction in their work hours.
UW-Madison will also offer voluntary unpaid leave if workers want to take it.
Financial fallout
The furloughs come as the pandemic plunges campuses across the country into financial crisis.
Blank estimated last month that financial losses and additional costs associated with the coronavirus will tally about $100 million. The projection, however, was based on an assumption of life returning to normal by early summer — a scenario that appears increasingly unlikely.
UW-Madison will continue classes online this summer and canceled on-campus summer programs and camps. Leaders are weighing whether classes should remain online in the fall and plan to announce their decision by the end of July.
Congress provided Wisconsin's flagship university with a little less than $10 million in emergency institutional relief and it's unclear if requests for more money from the state or federal government will come through.
Other cost-cutting measures UW-Madison has taken include freezing travel, imposing a partial hiring freeze, drawing on its already limited reserves and pausing some construction projects. Blank said she does not anticipate any further cuts between now and fall, but cautioned that the uncertainty surrounding COVID-19 could require more action, depending on how the campus operates in the fall semester and what the state budget looks like over the next two years.
"Both of these factors could significantly deepen our financial problems and may require further expense reductions that could be considered as early as this fall," she warned.
Other campuses
Most other UW campuses, many of which were already facing financial problems because of enrollment declines before COVID-19 arrived, recently announced their own furlough plans to make up for coronavirus-related losses.
The UW System said its nearly 600 administrative employees will take one furlough day each month from May through June 2021, saving about $3 million.
Actions at other campuses include:
UW-Oshkosh said about 180 employees who cannot perform their work assignments from home will be on continuous furlough starting May 4 that could last up to 90 working days. Remaining staff must take two furlough days per month; how long this lasts depends on whether classes remain online in the fall and how COVID-19 cases unfold in the months to come. Chancellor Andrew Leavitt and vice chancellors will take a 15% pay cut that Leavitt said will remain in place while people are on furlough.
UW-Milwaukee is furloughing 267 employees from May through Aug. 31, about 30 of which are part-time furloughs and the rest full-time. The university will also impose a campus-wide furlough where all of its 3,700 employees take a certain number of days off depending on their salary and length of appointment by the end of June 2021.
UW-Whitewater said 99 employees will take up to three months of furlough from May through July. All other employees must take 13 unpaid days off from May through the end of June 2021. These cuts will save about $5 million.
UW-Stevens Point will place about 200 employees, or 15% of the university's workforce, on furlough which, for many, could last through August. In addition, campus-wide furloughs will be imposed in the weeks ahead.
UW-Green Bay will save about $250,000 by furloughing 227 employees during the month of May for lengths of time varying from two days to the entire month. Administrators making more than $100,000 also will take two furlough days in May. The university suspended its men's and women's tennis teams, annually saving about $330,000 in costs and scholarships. It also laid off four employees in the Office of International Education.
UW-Stout notified 69 employees they would be furloughed for varying lengths of time. A spokesman declined to provide a range on how long the furloughs last, saying it depends on each individual's circumstances. Preliminary plans for a campus-wide furlough will be announced in mid-May. There is no discussion of layoffs at this point.
UW-River Falls will furlough 65 employees starting May 4. The assignments range from intermittent furloughs to consecutive multi-week furloughs. A campus-wide furlough is under consideration.
UW-Superior is considering all of its 477 employees taking one furlough day for every two-week pay period from July 1 through Dec. 31 to save about $1 million.
UW-La Crosse will not impose a campus-wide furlough, but may reassign or furlough a "very small" group of employees whose workloads have been reduced because of the pandemic. The university is also considering offering voluntary furlough options.
UW-Platteville sent out a survey to employees that is open through Thursday. Any furlough plans will be based on survey results.
UW-Eau Claire will make an announcement to employees Thursday evening.
UW-Parkside said it would announce plans by the end of the month. A spokesman said no update was available.
[Editor's note: This story has been updated to clarify that some, but not all, employees in the Facilities Planning and Management, University Housing and the Wisconsin Union units will be exempt from furloughs and could see reductions in work hours instead.]
Photos: A look at how COVID-19 is affecting Wisconsin
COVID-19 in photos: How Wisconsin is managing the pandemic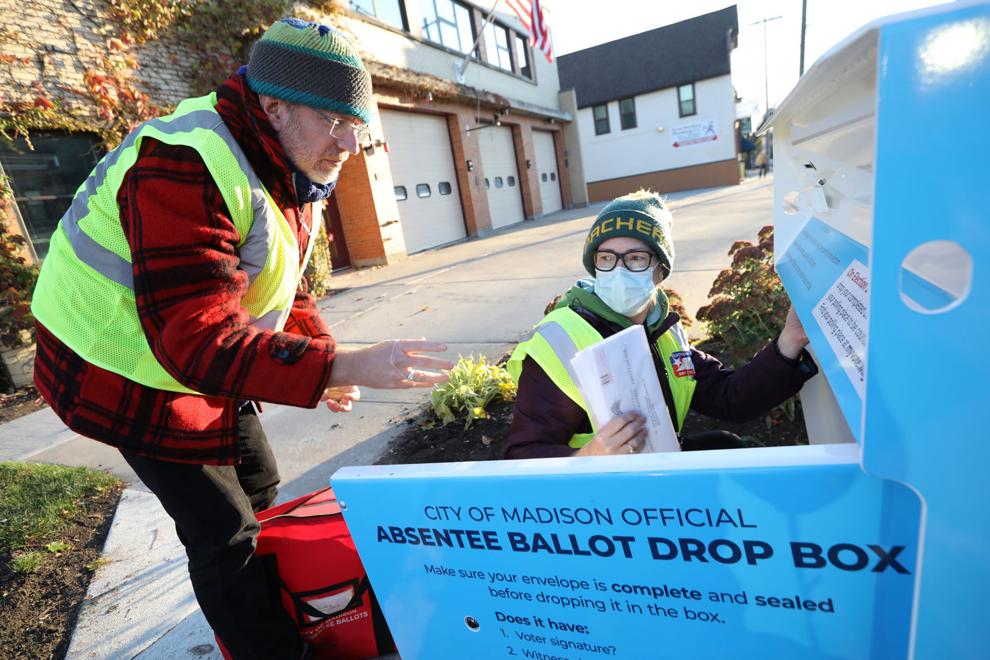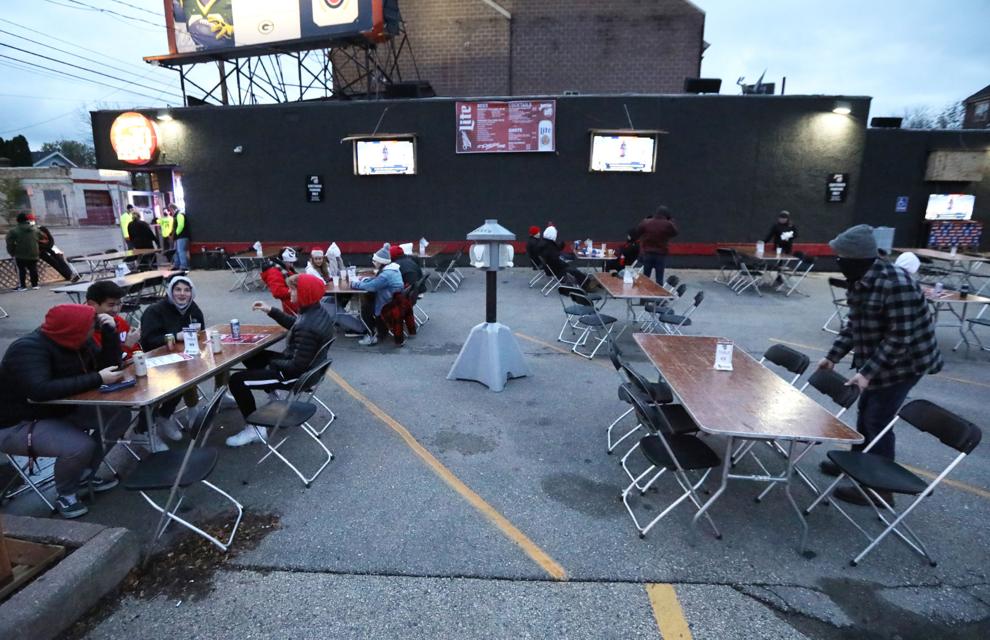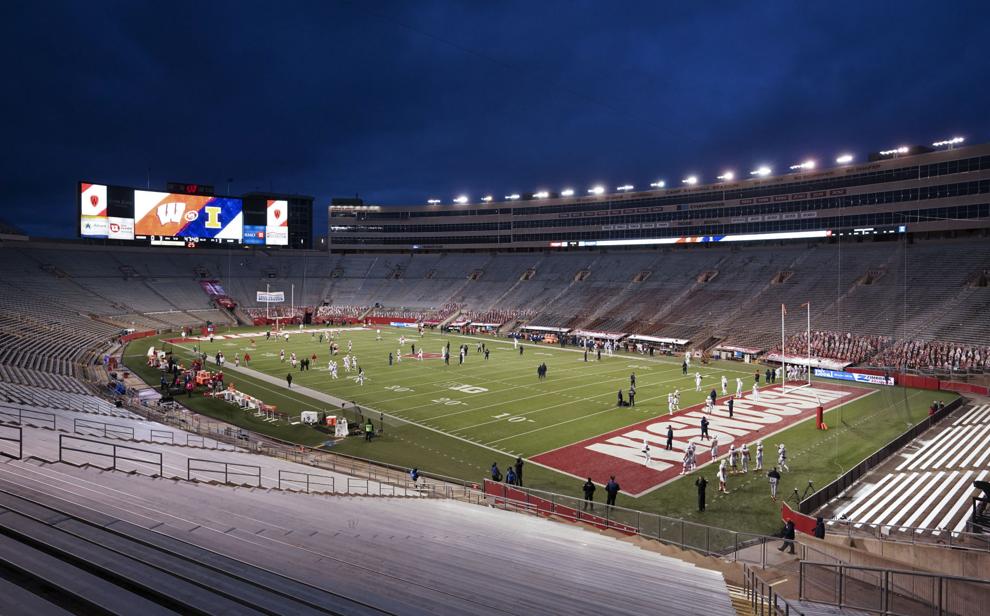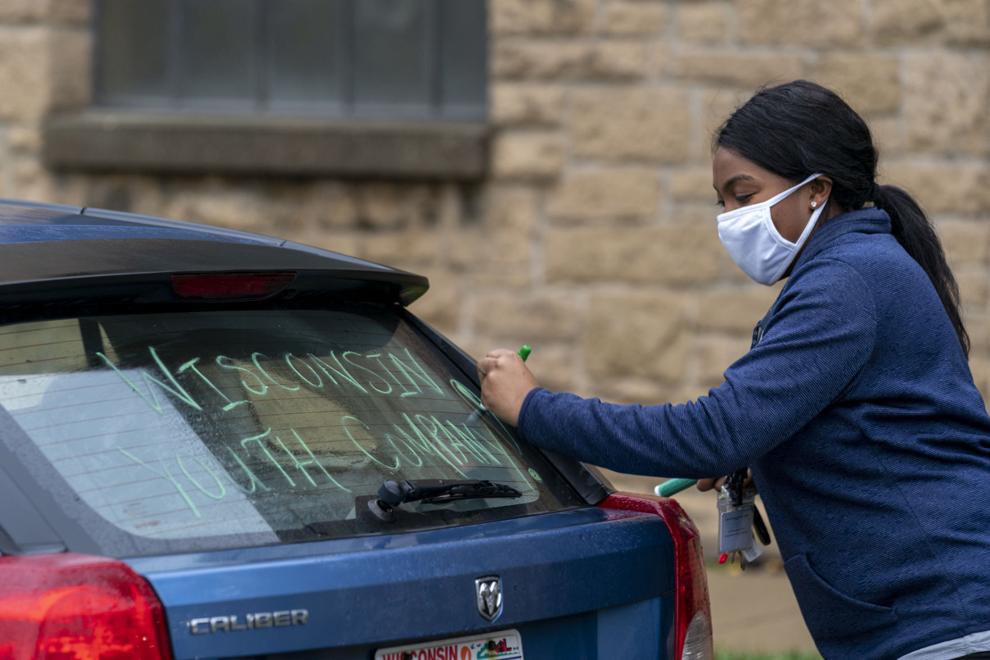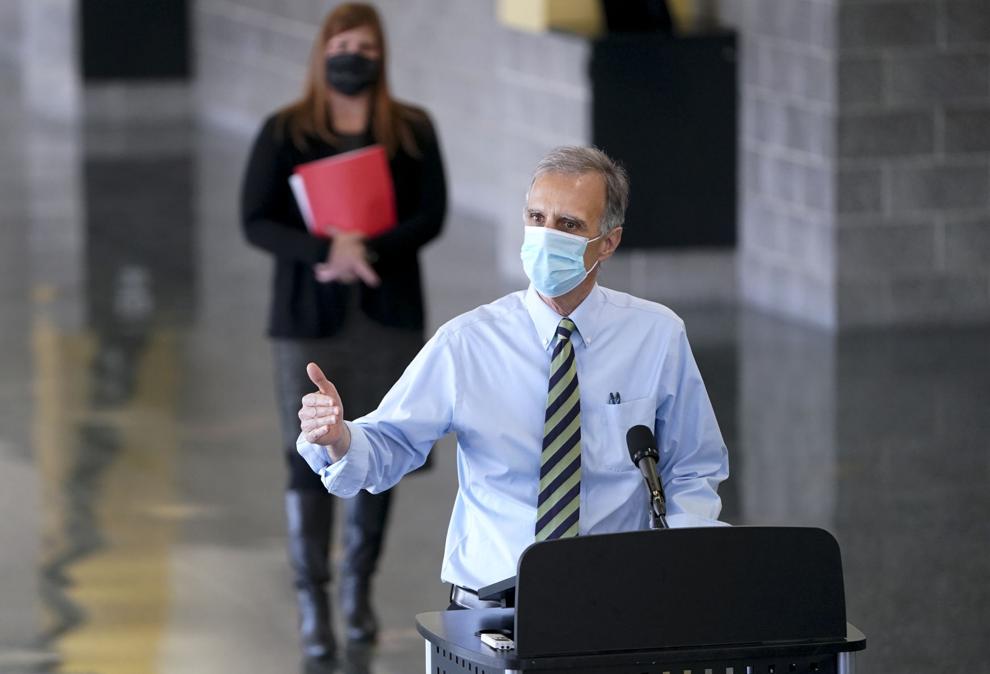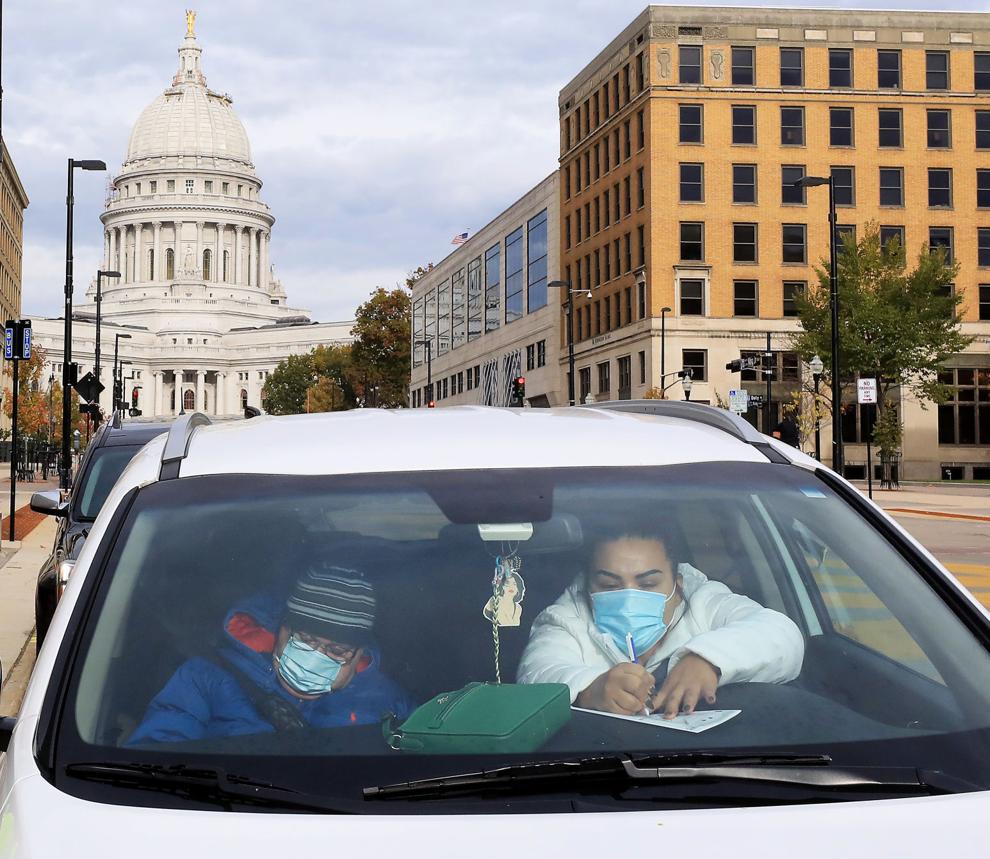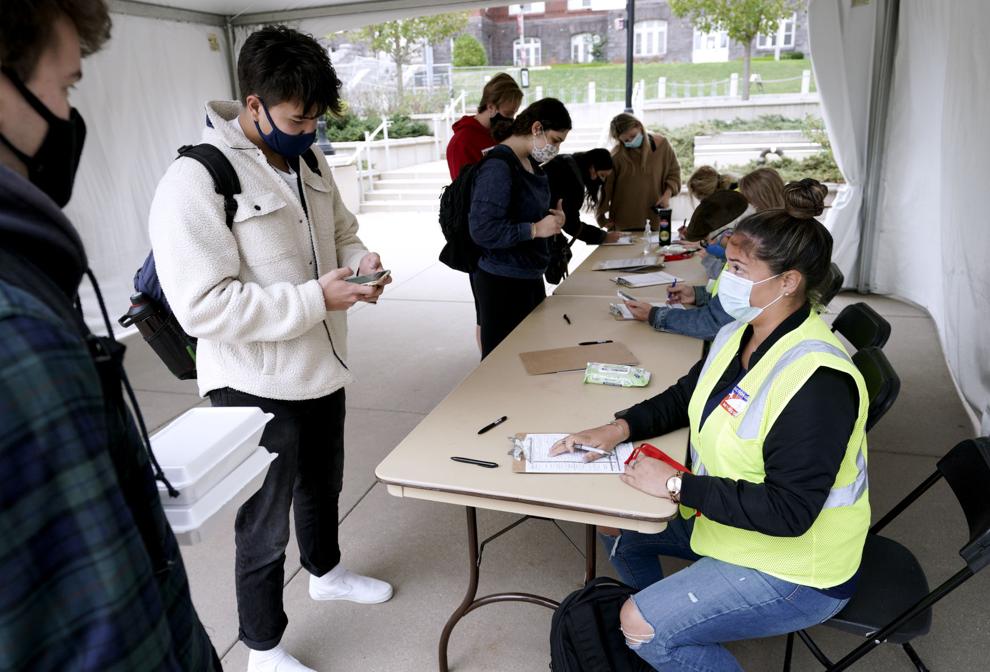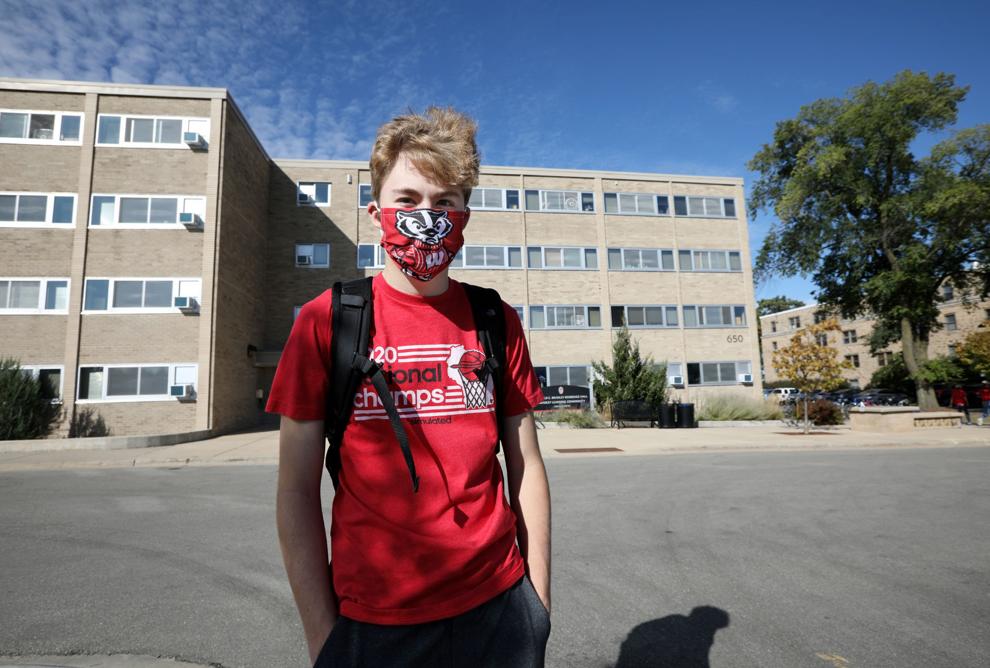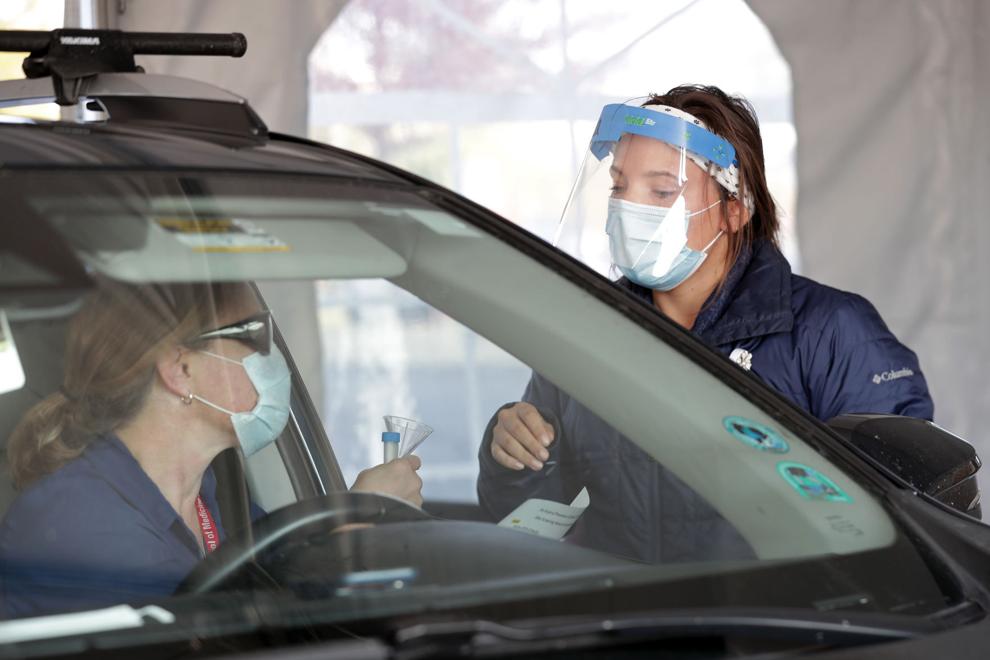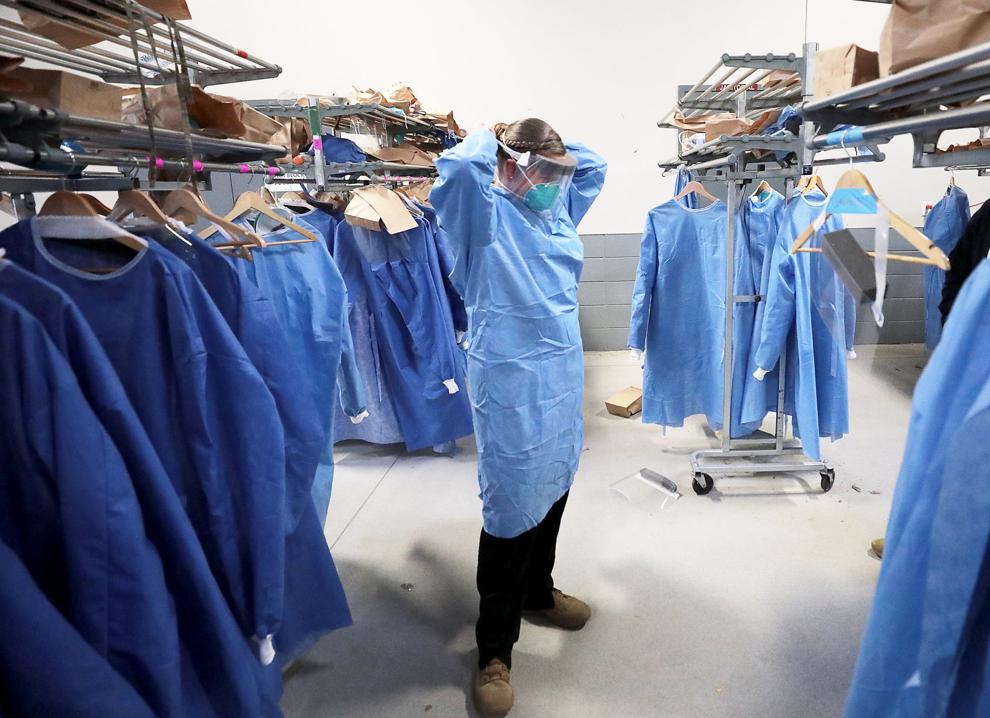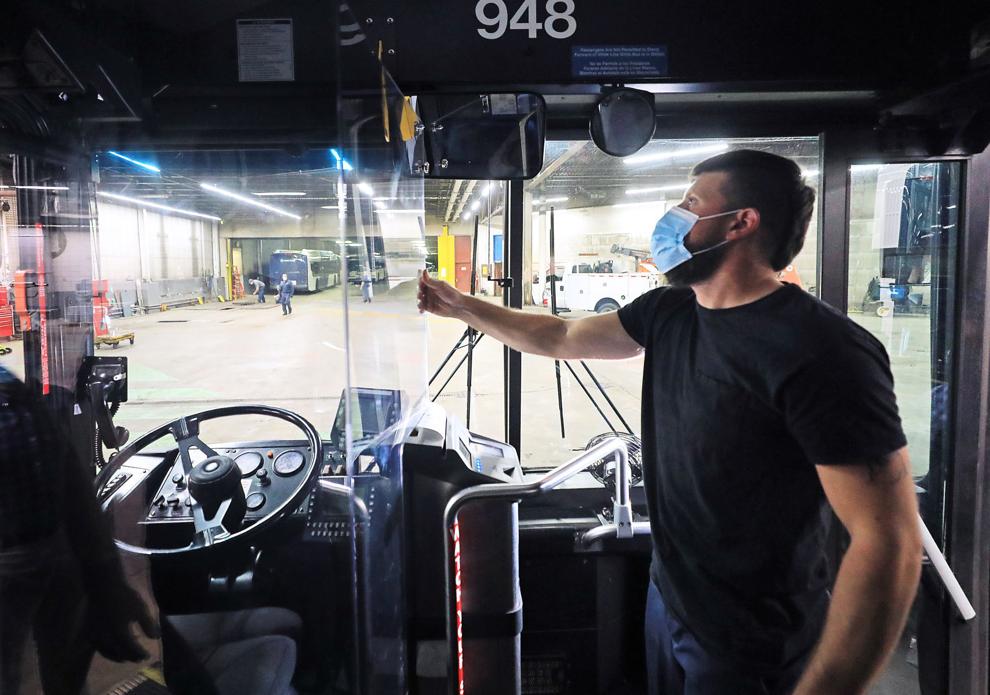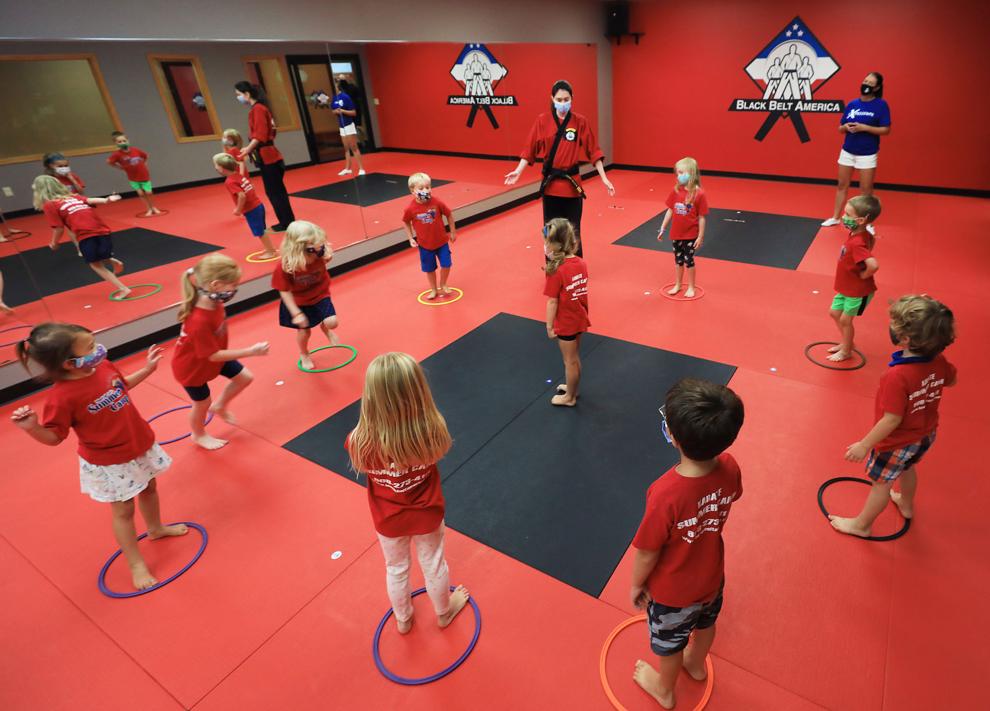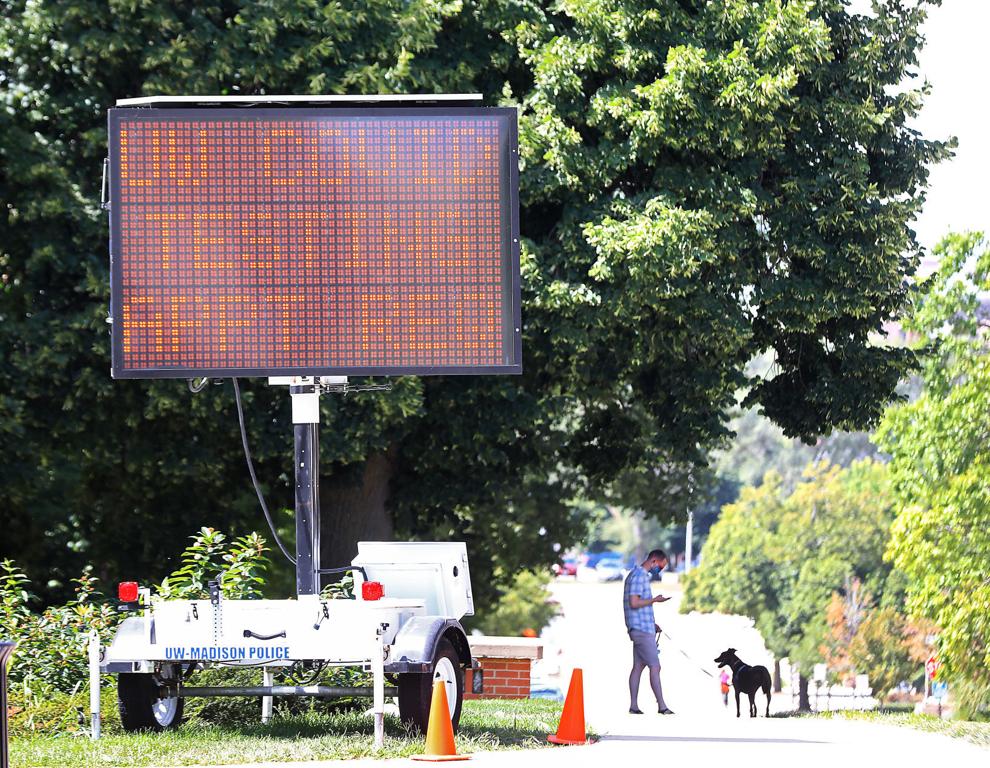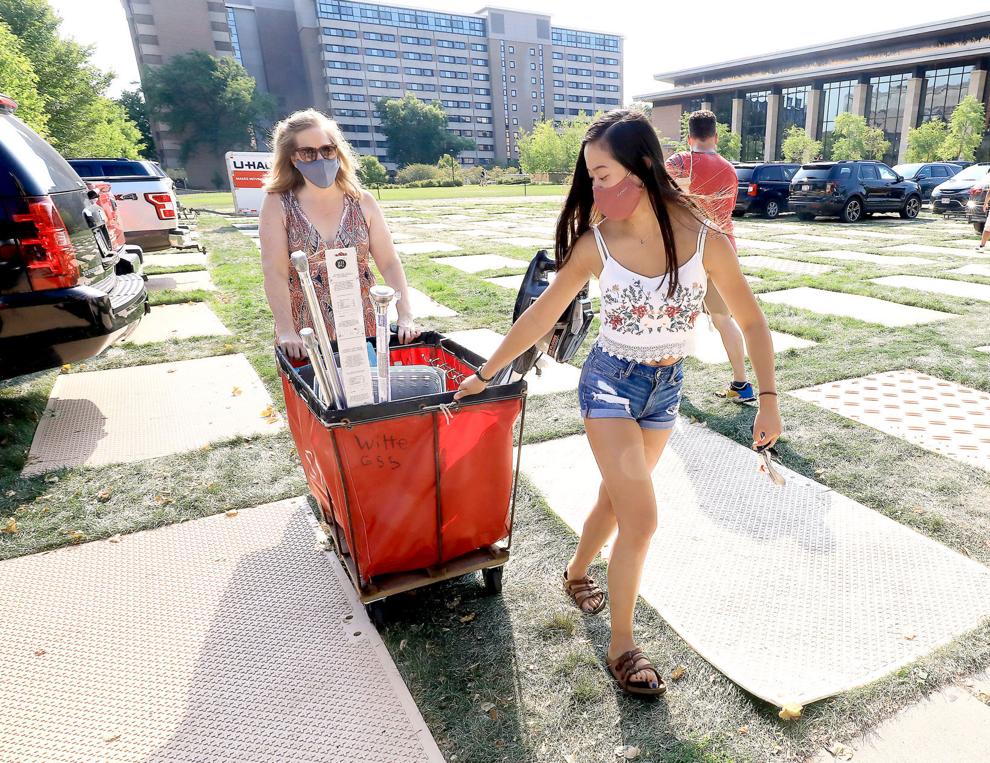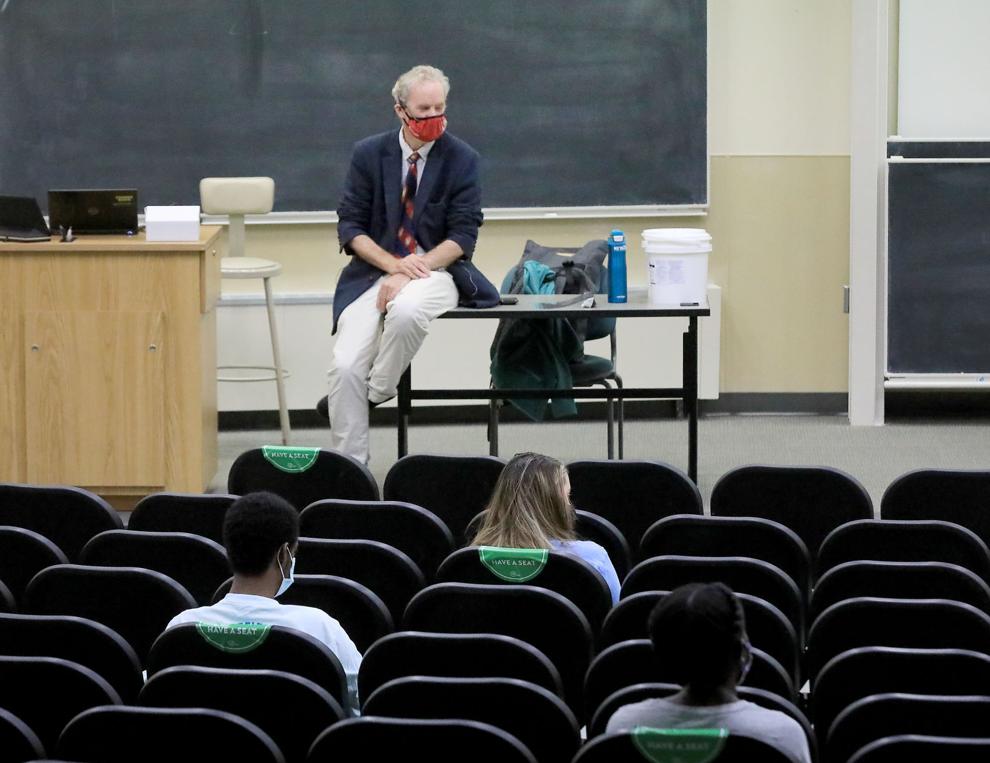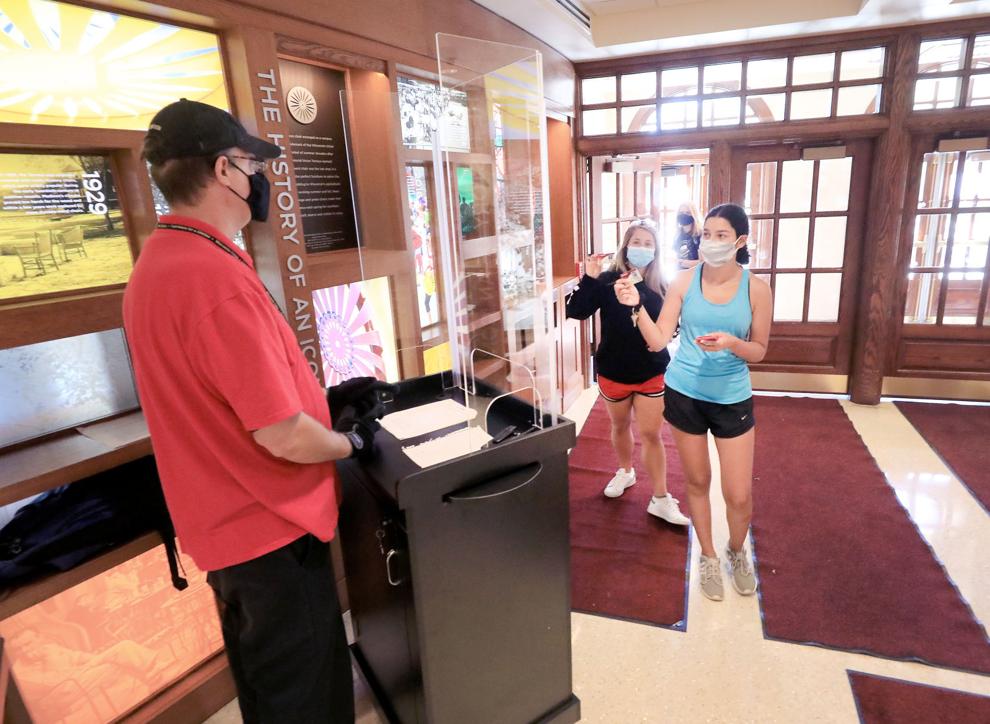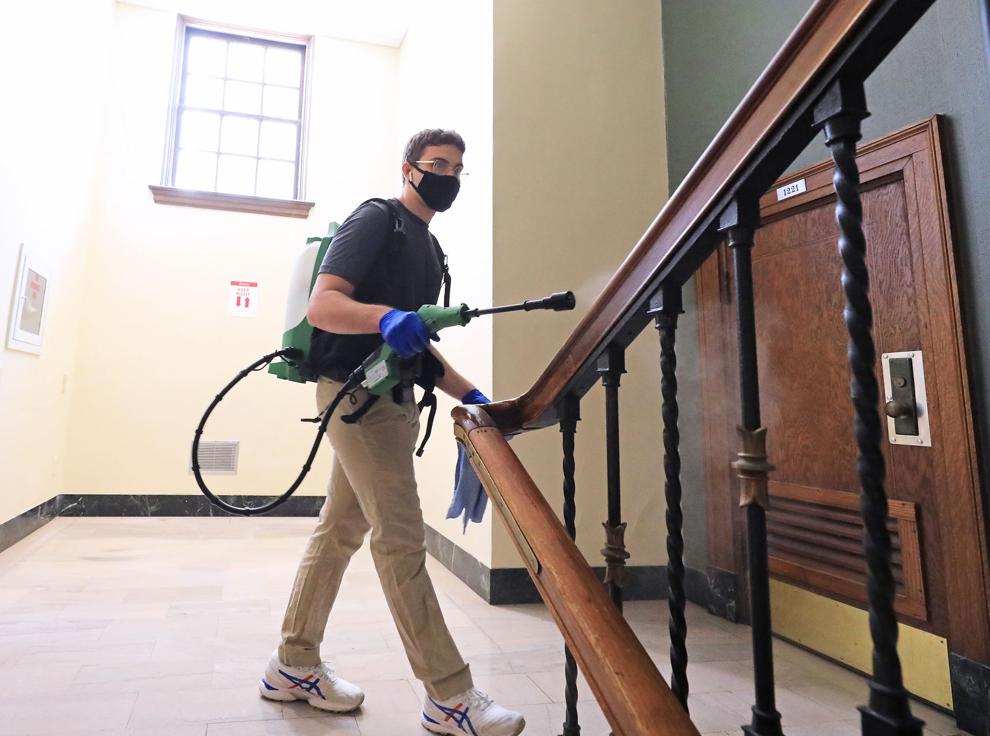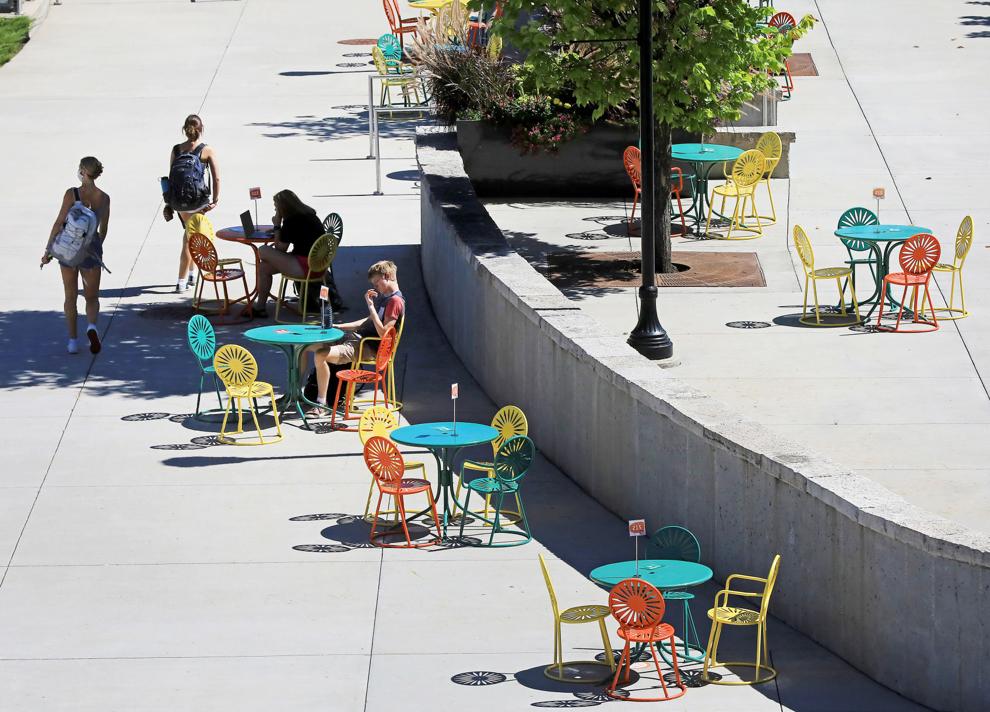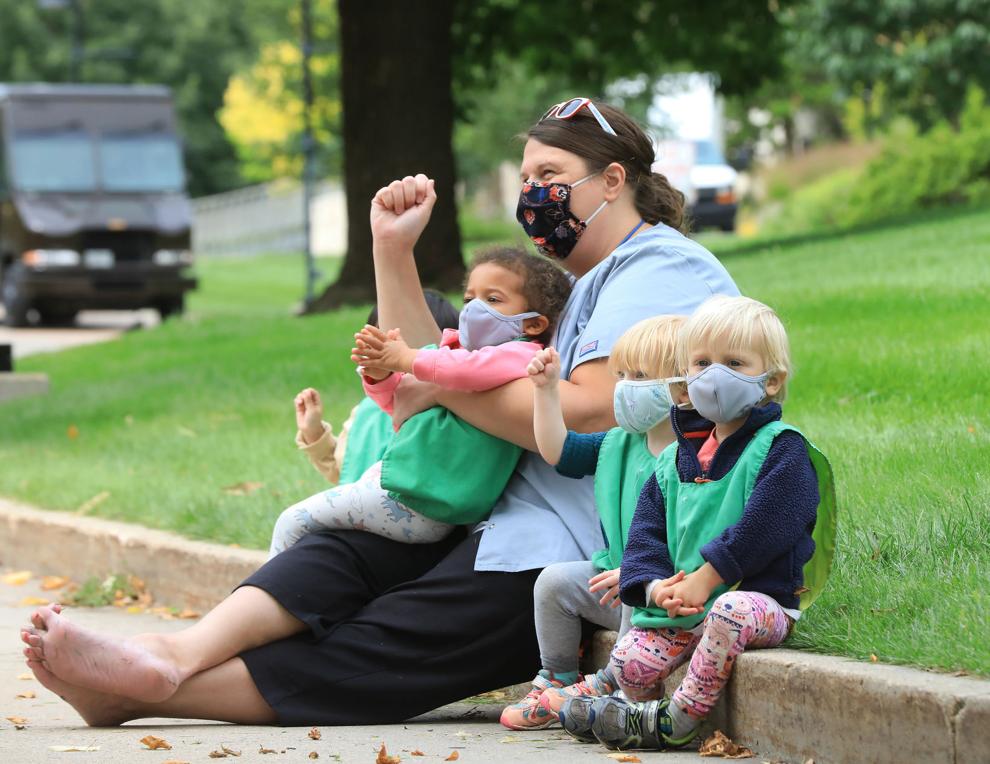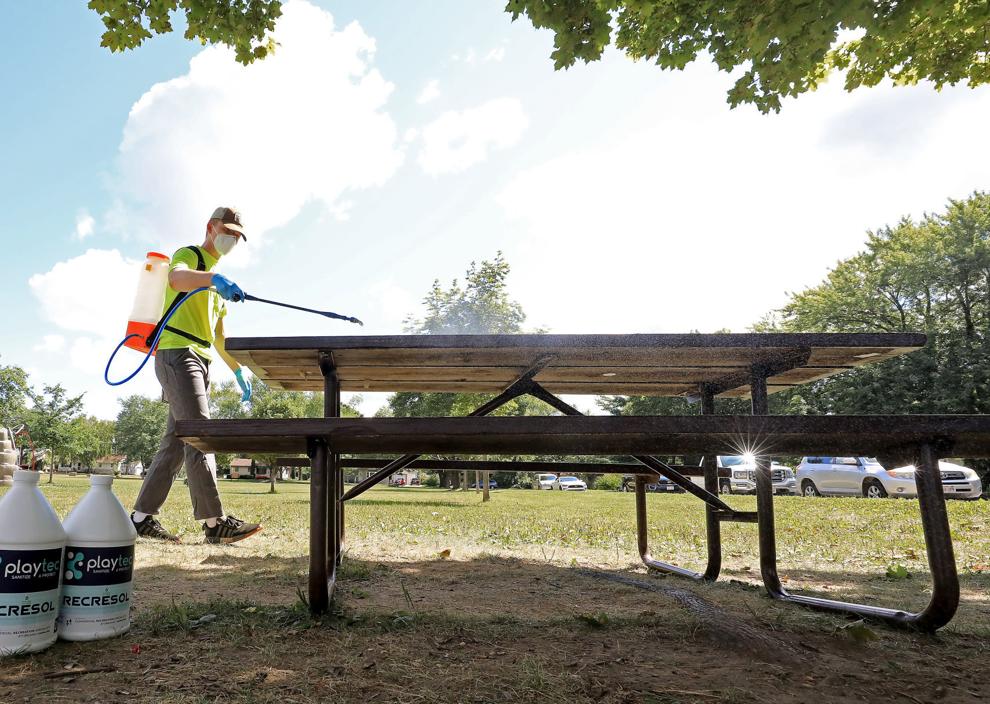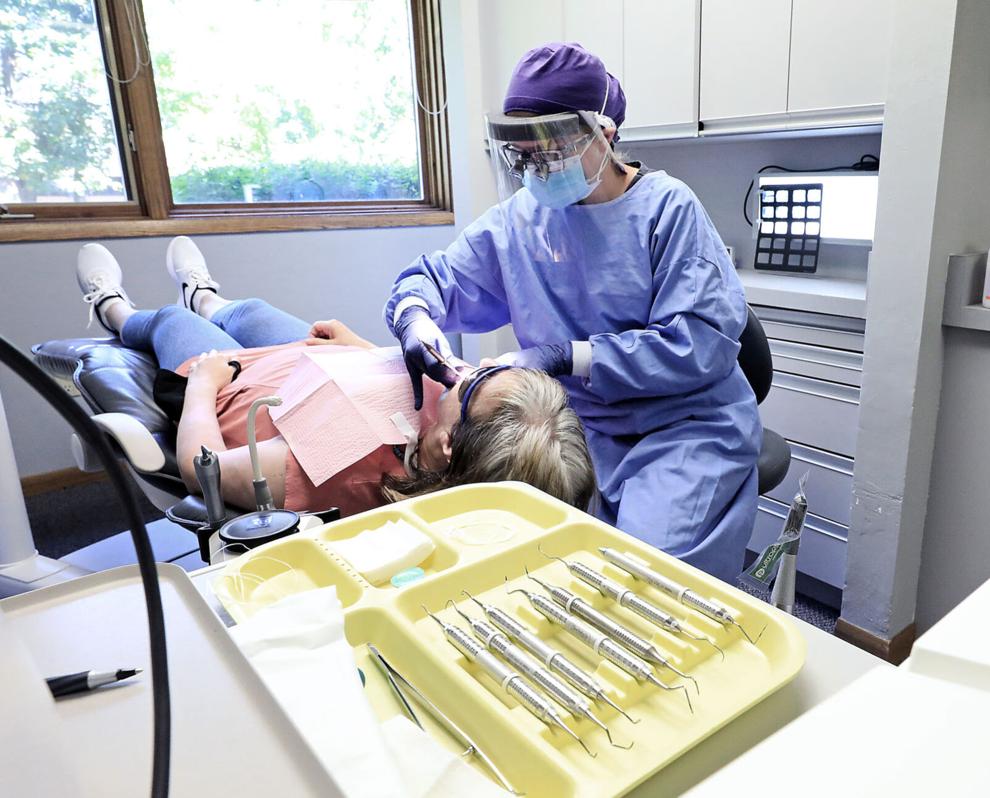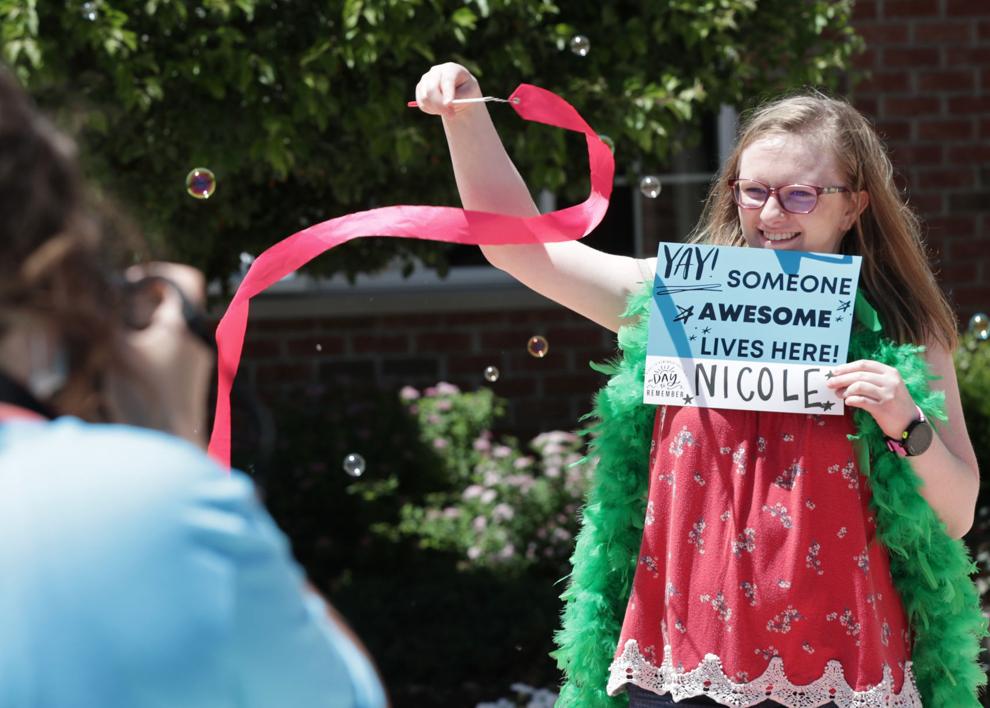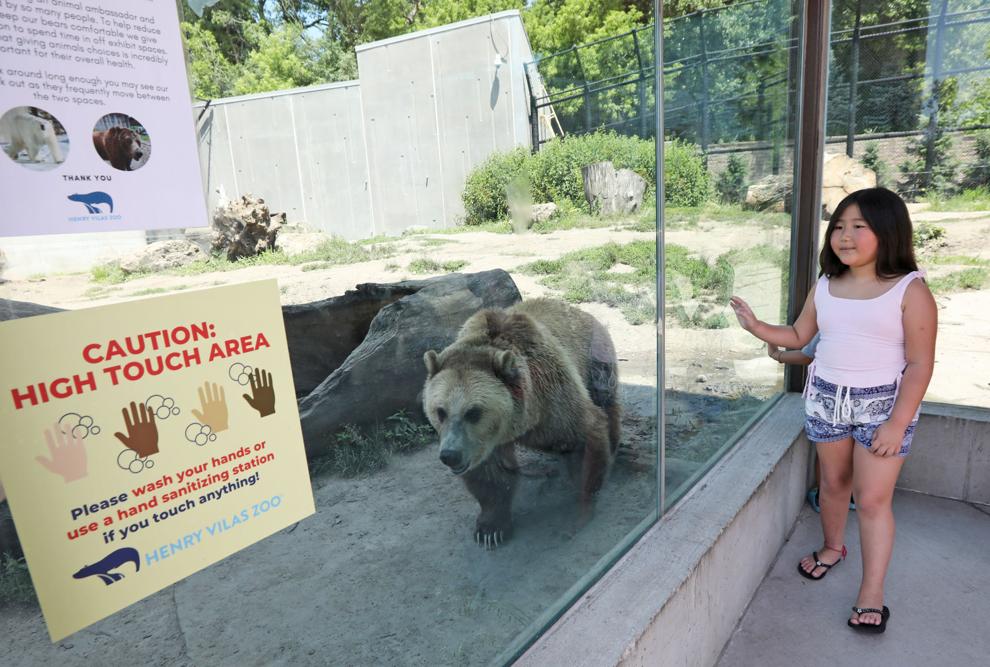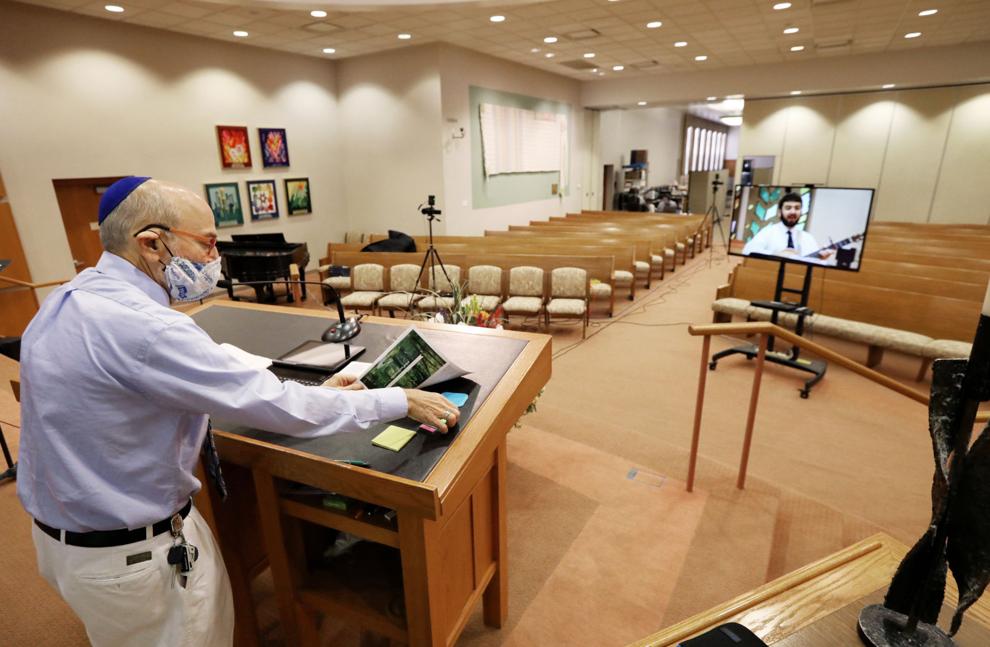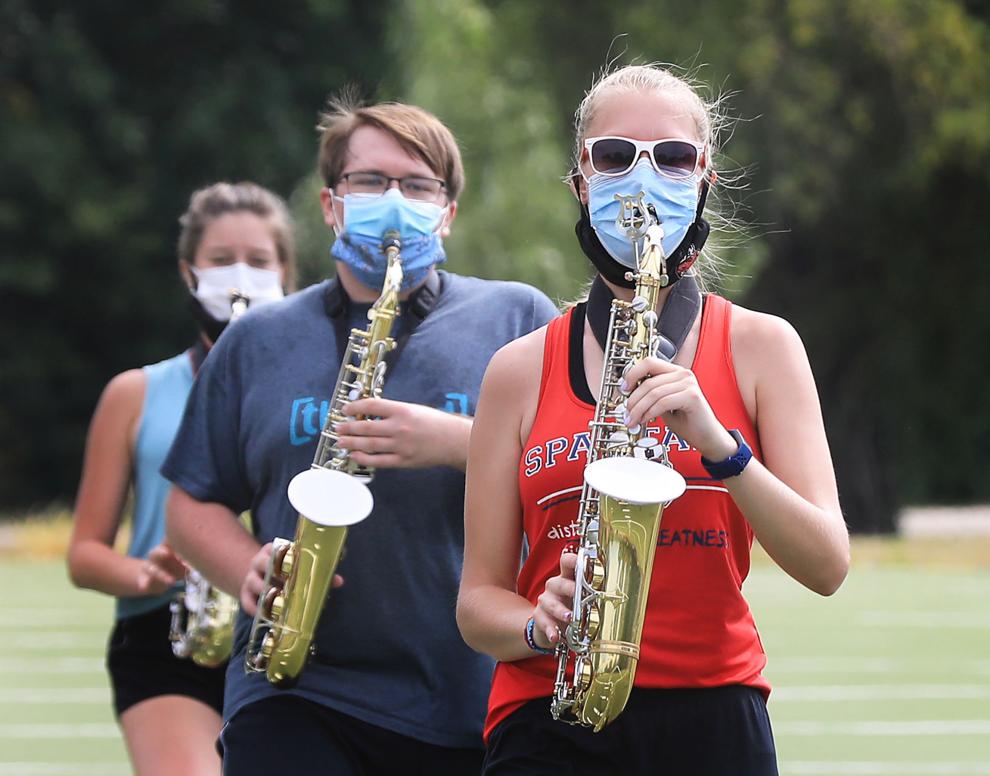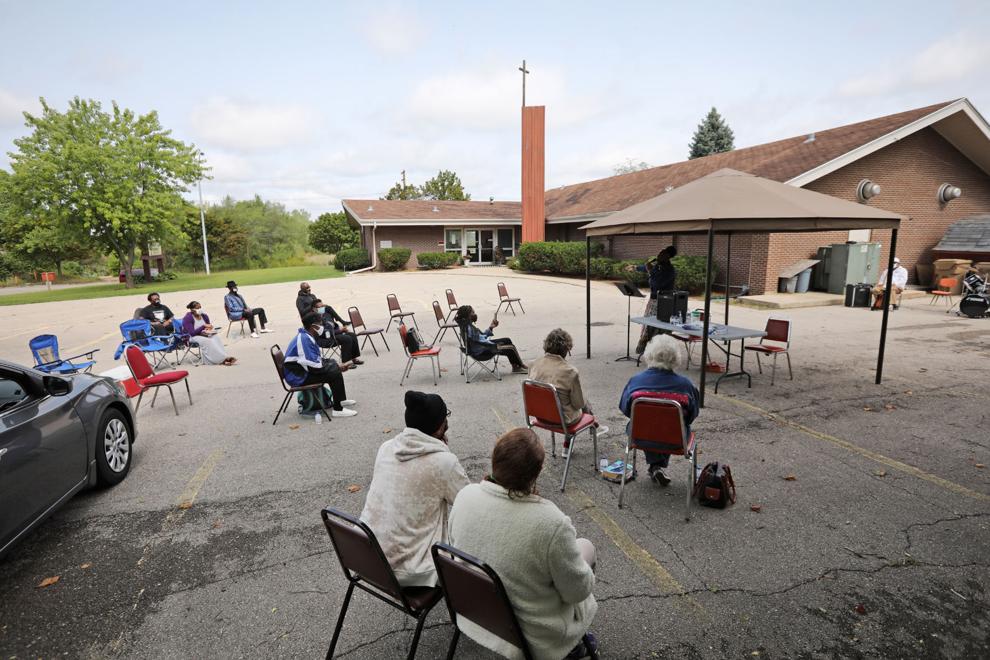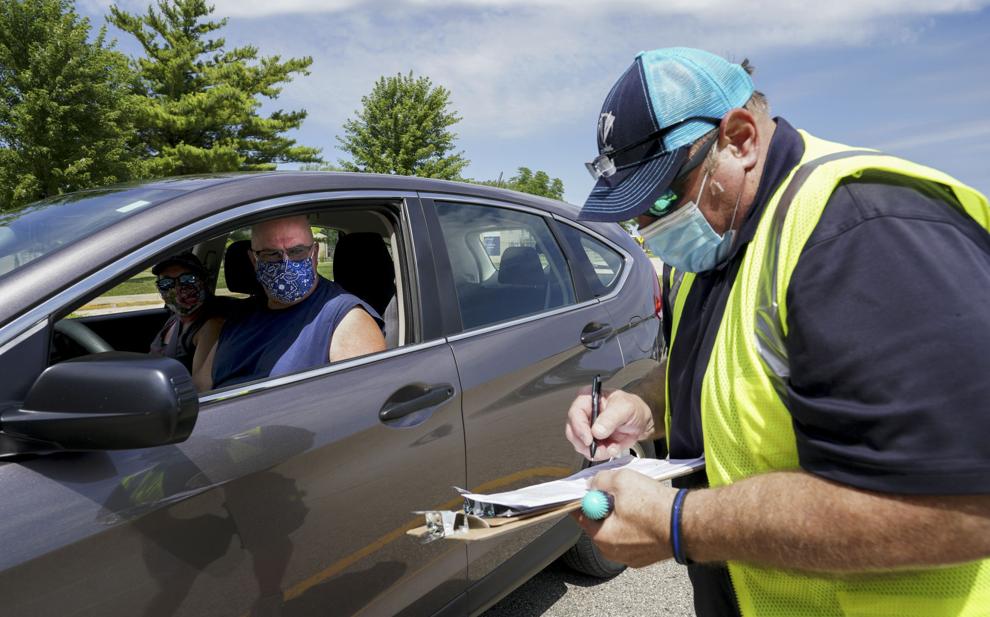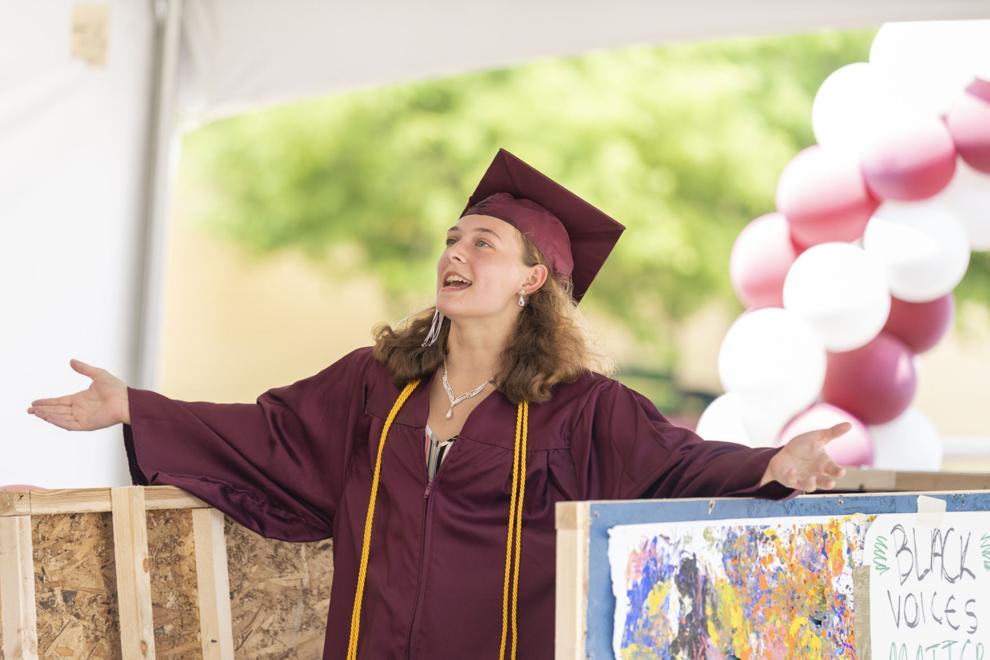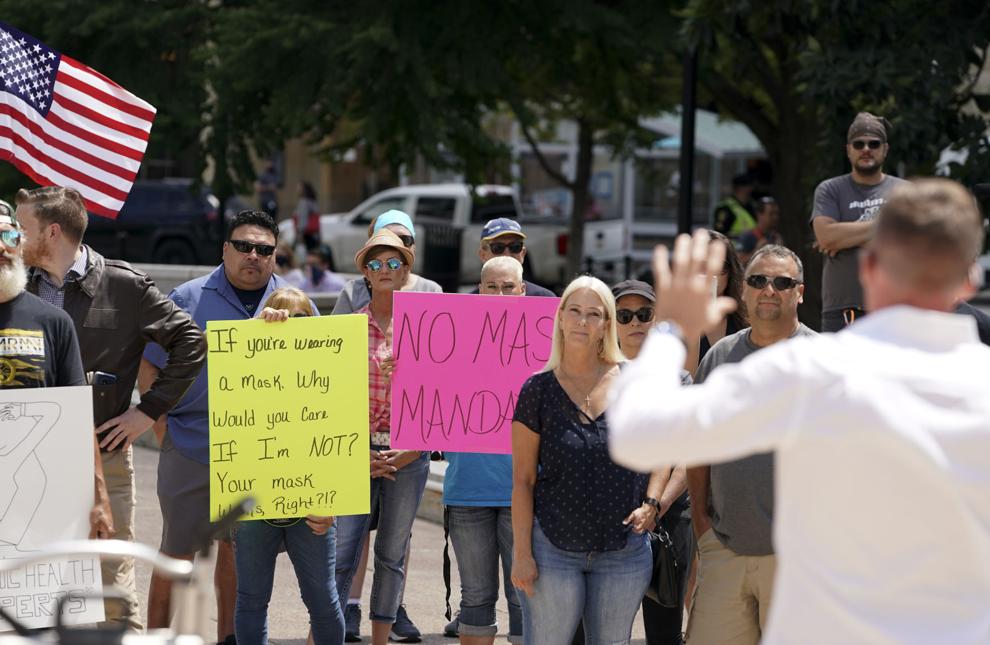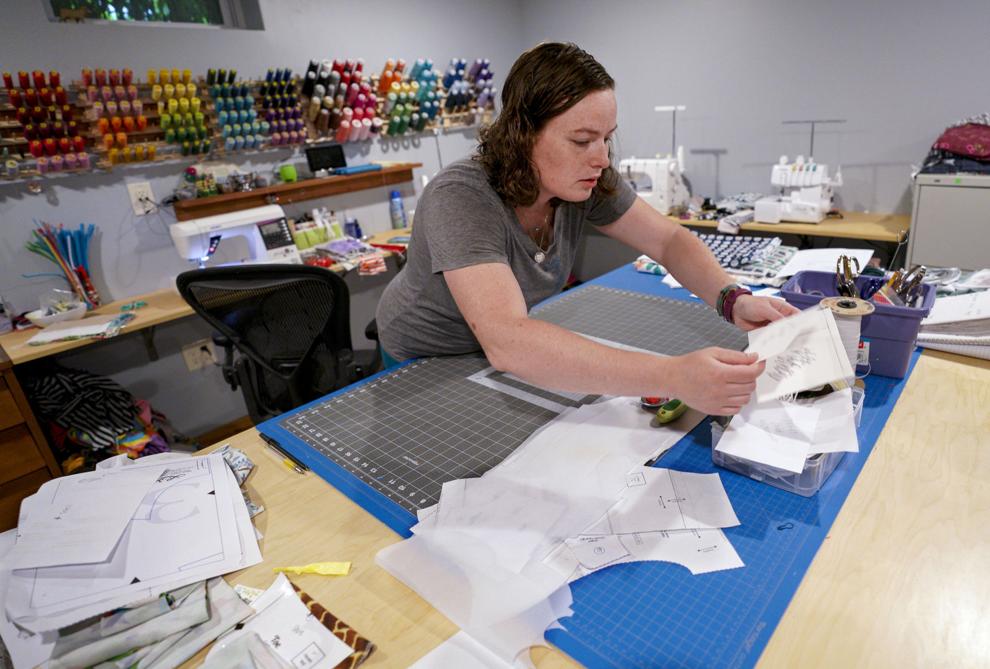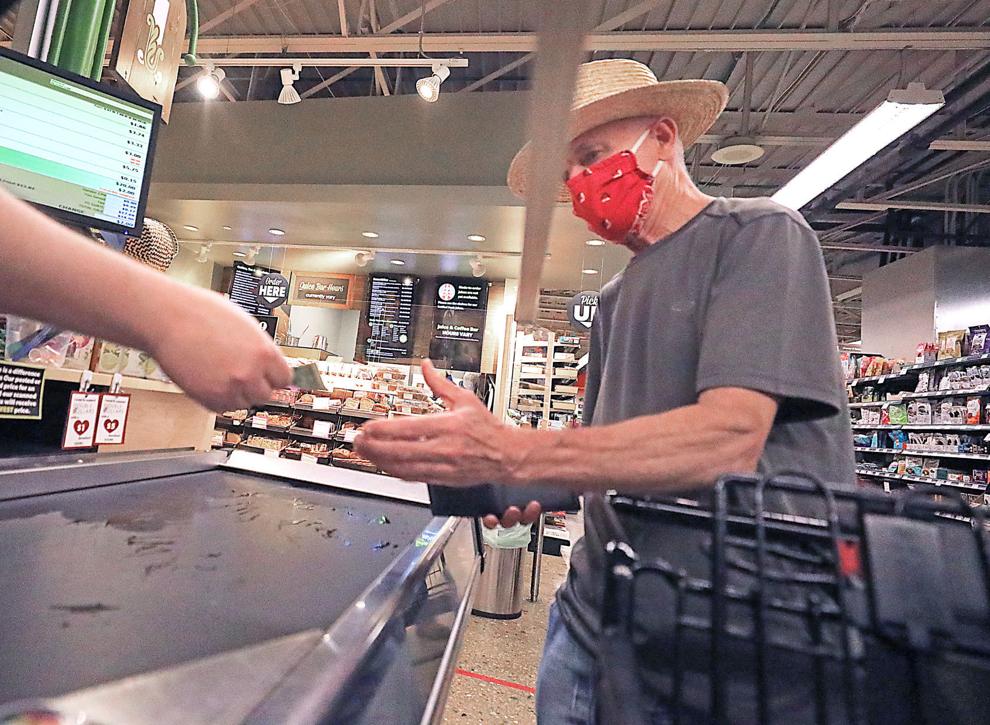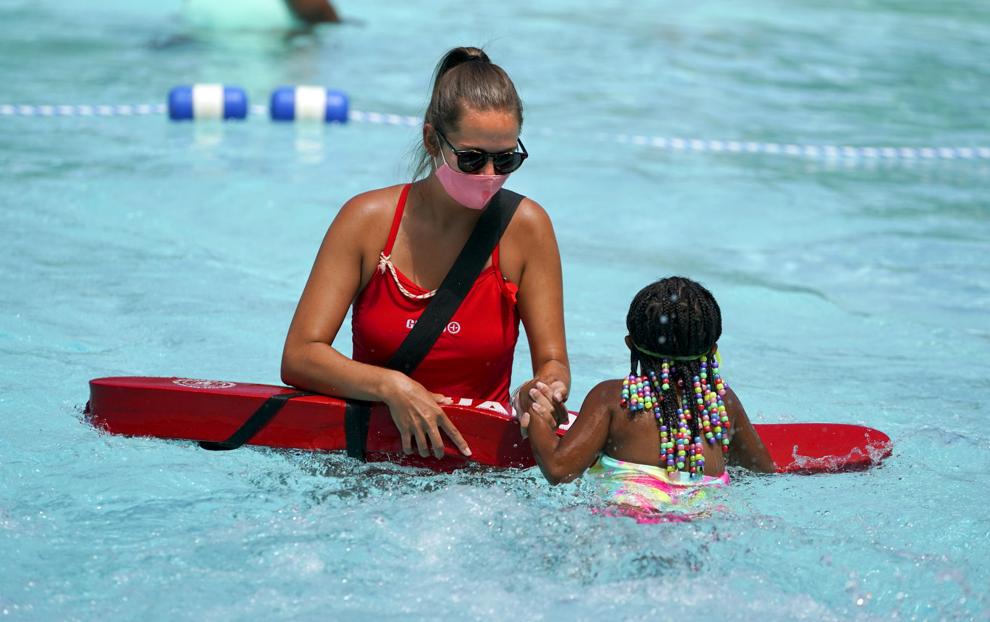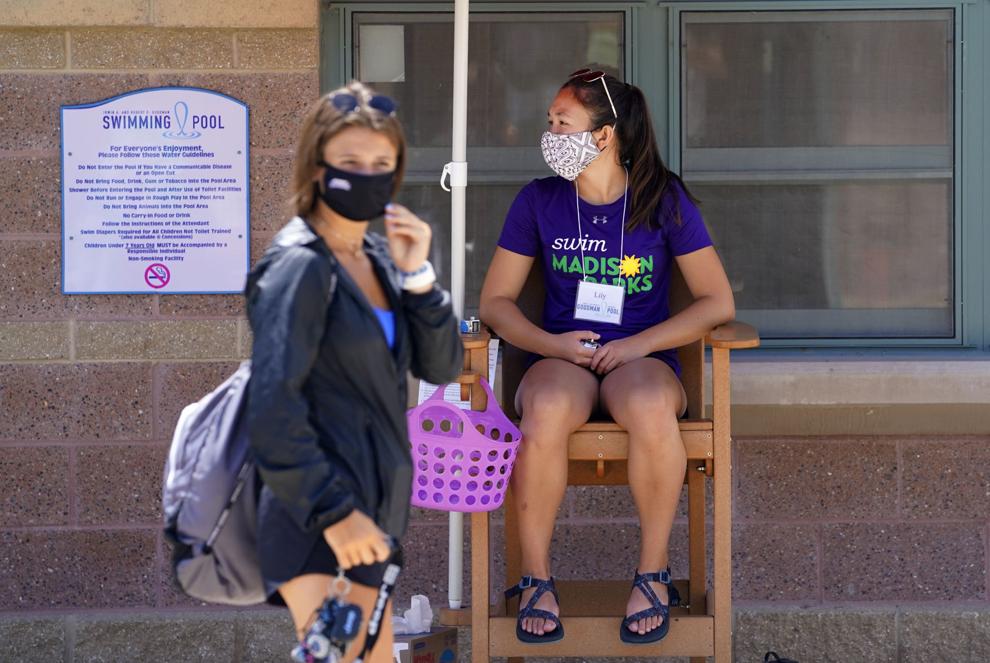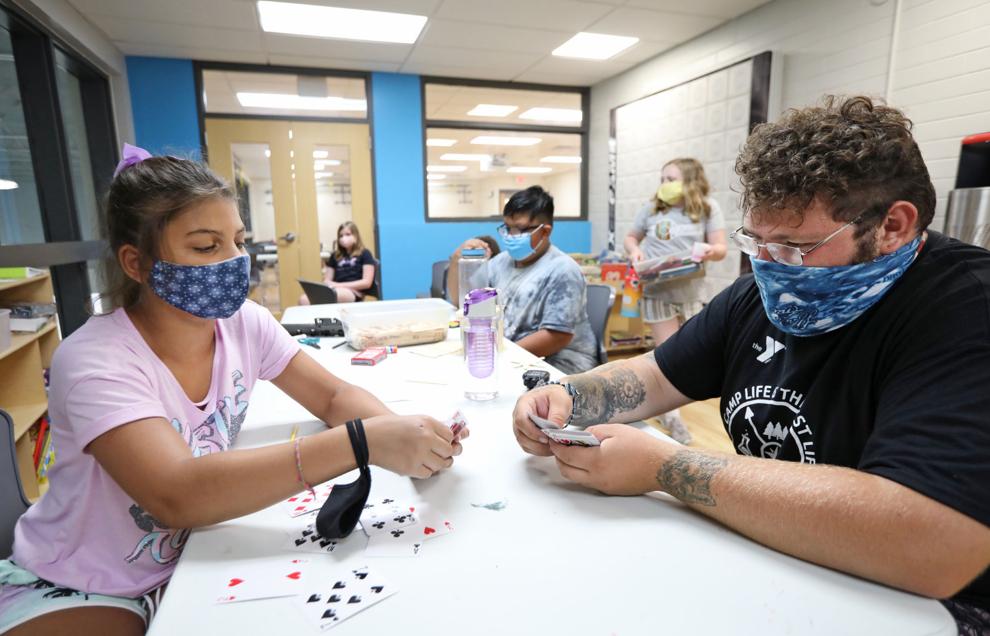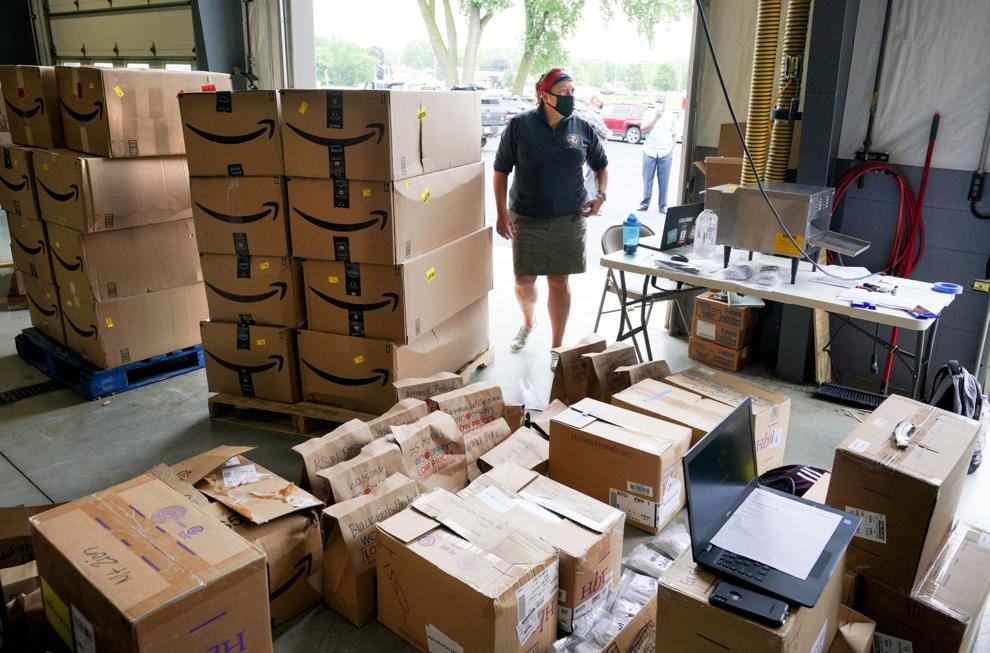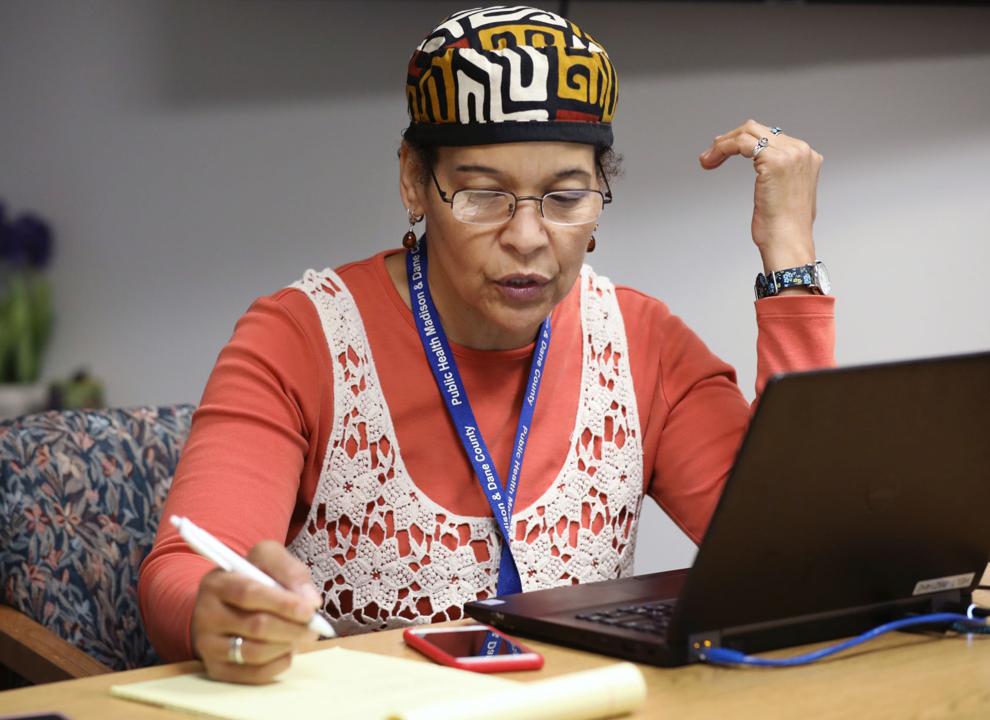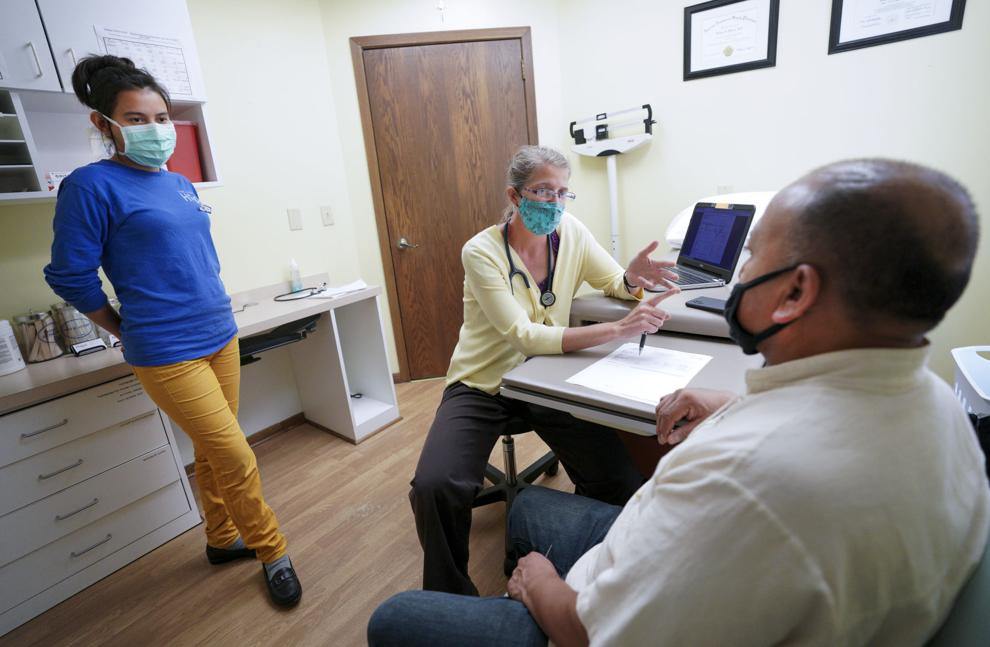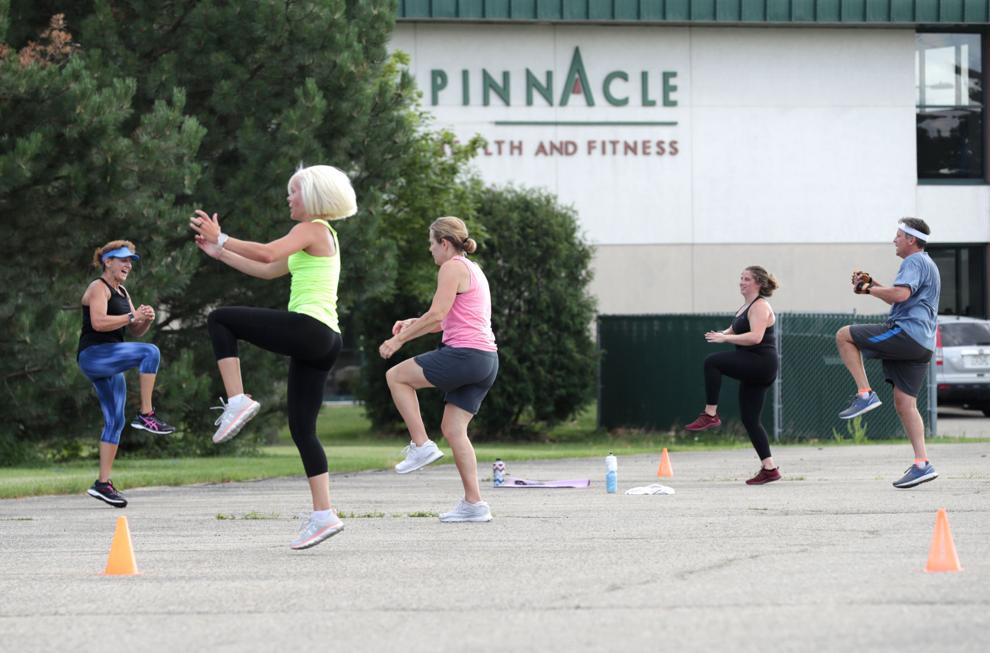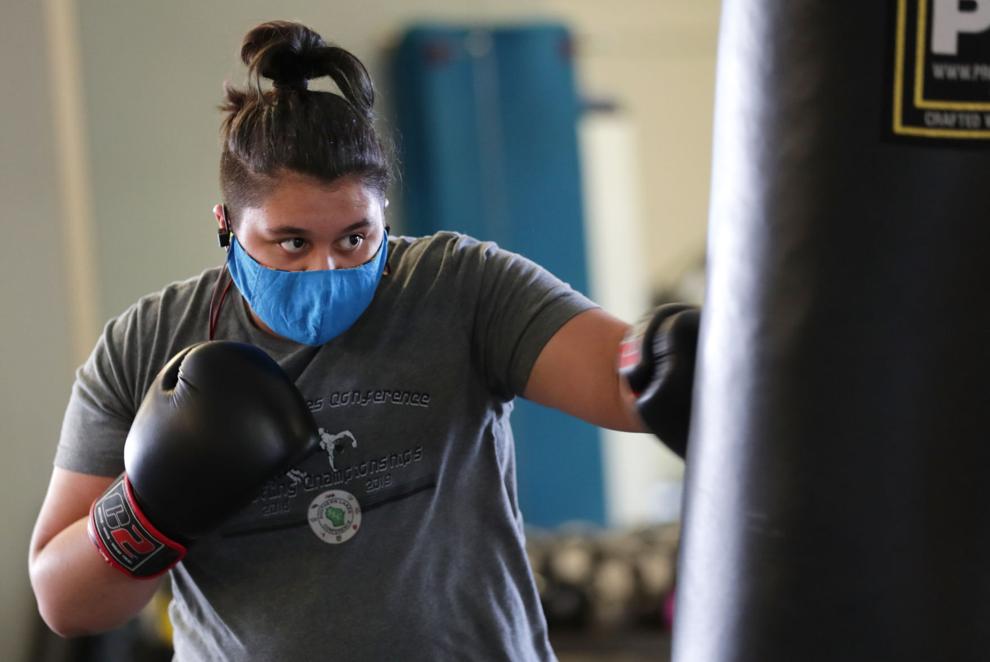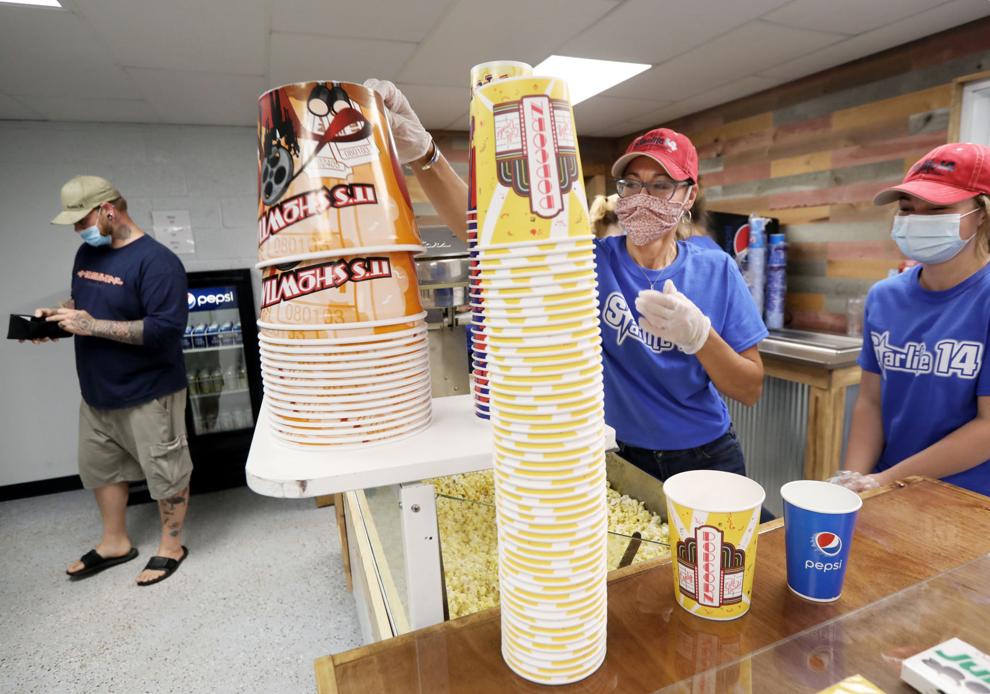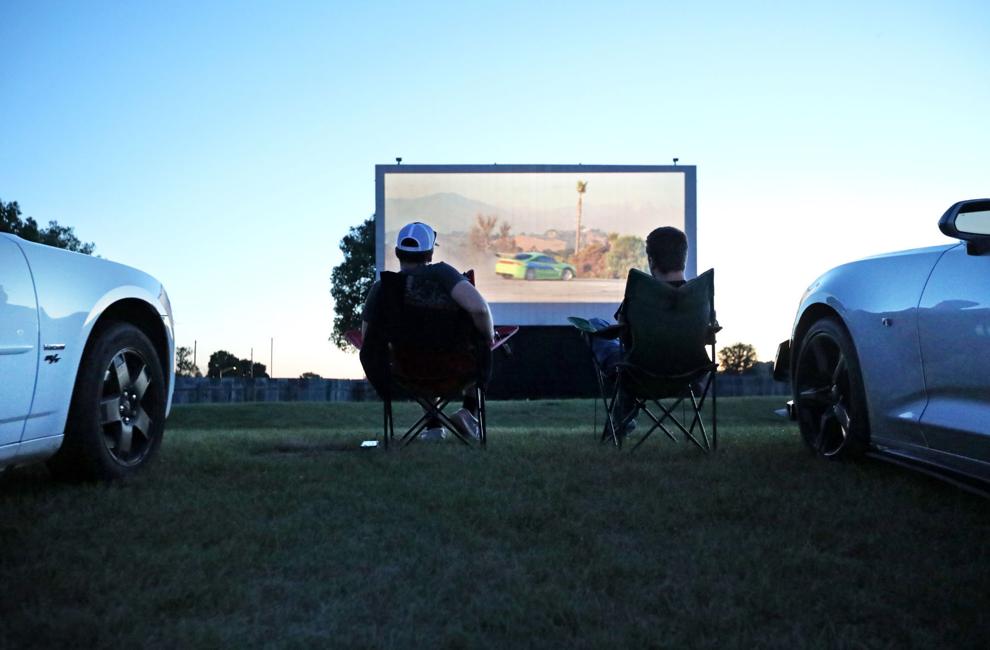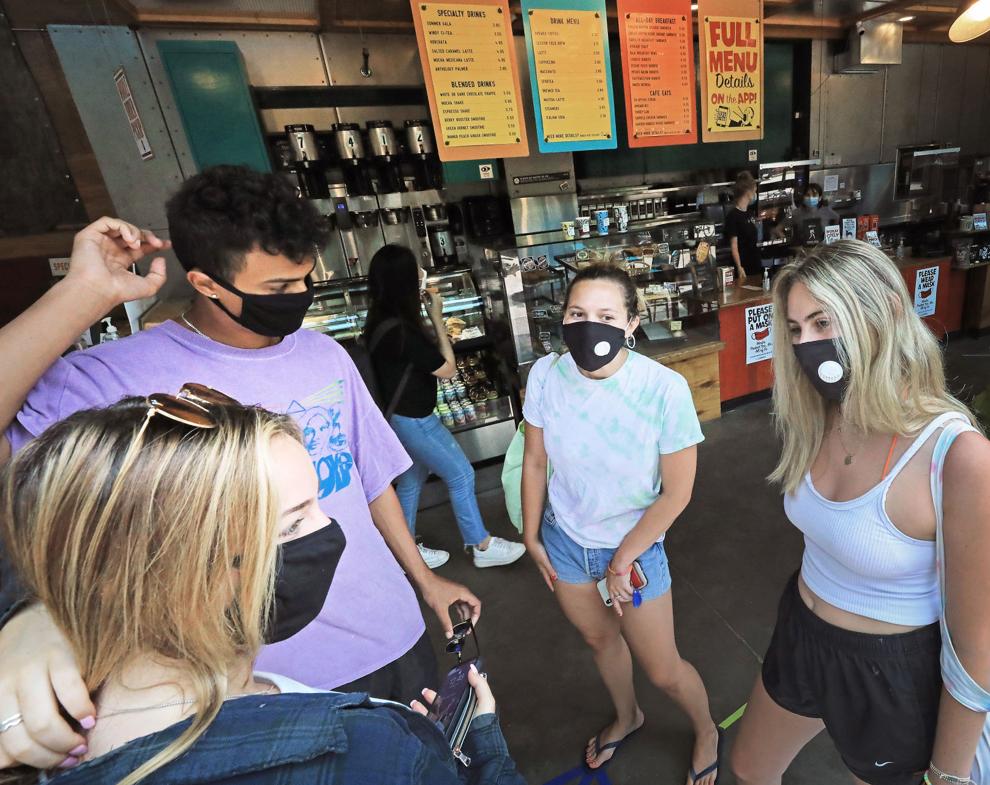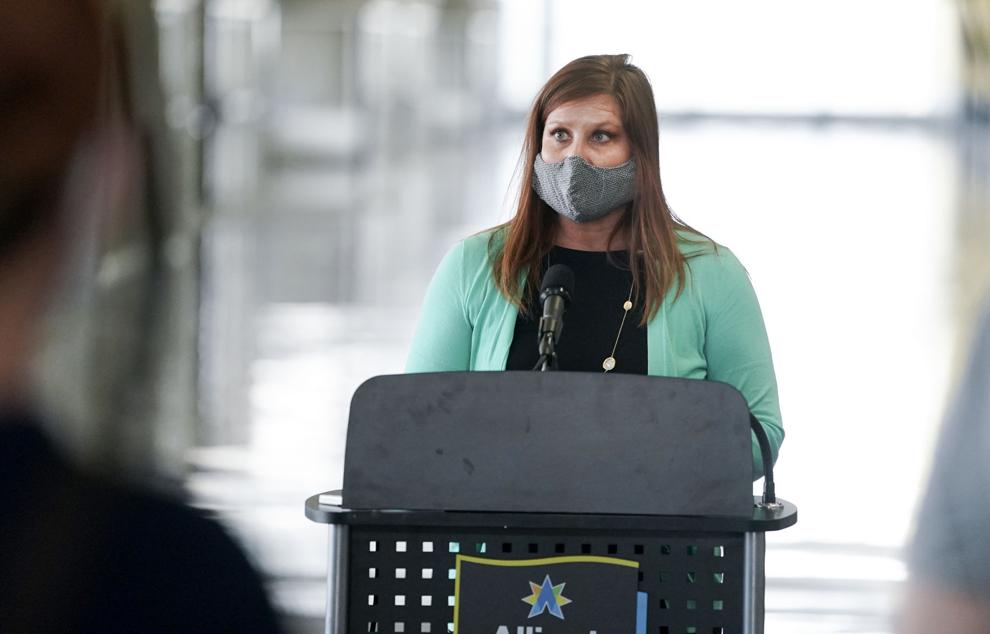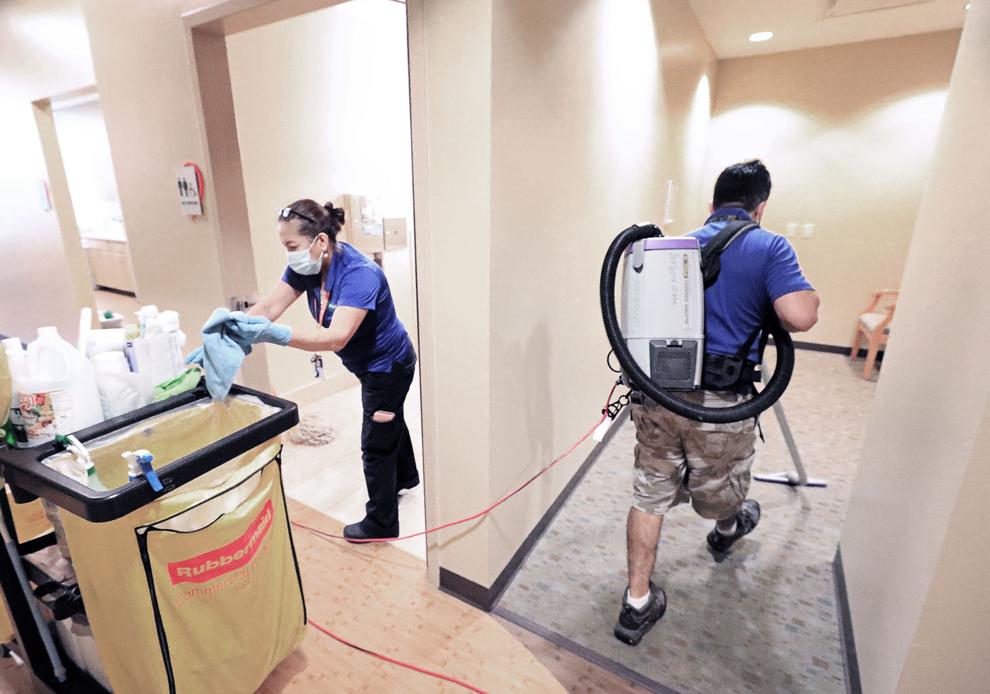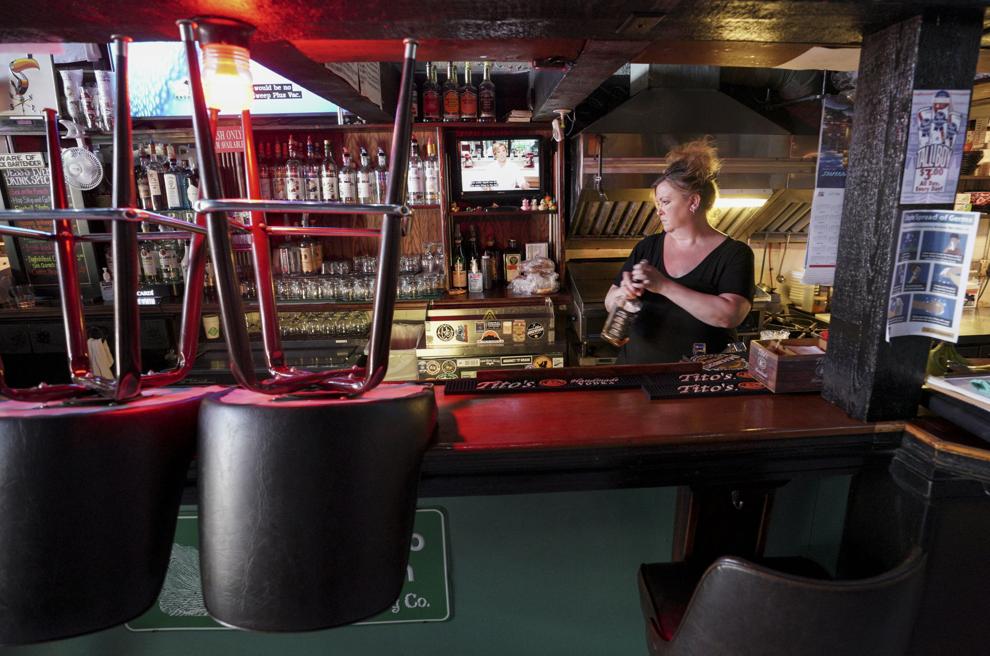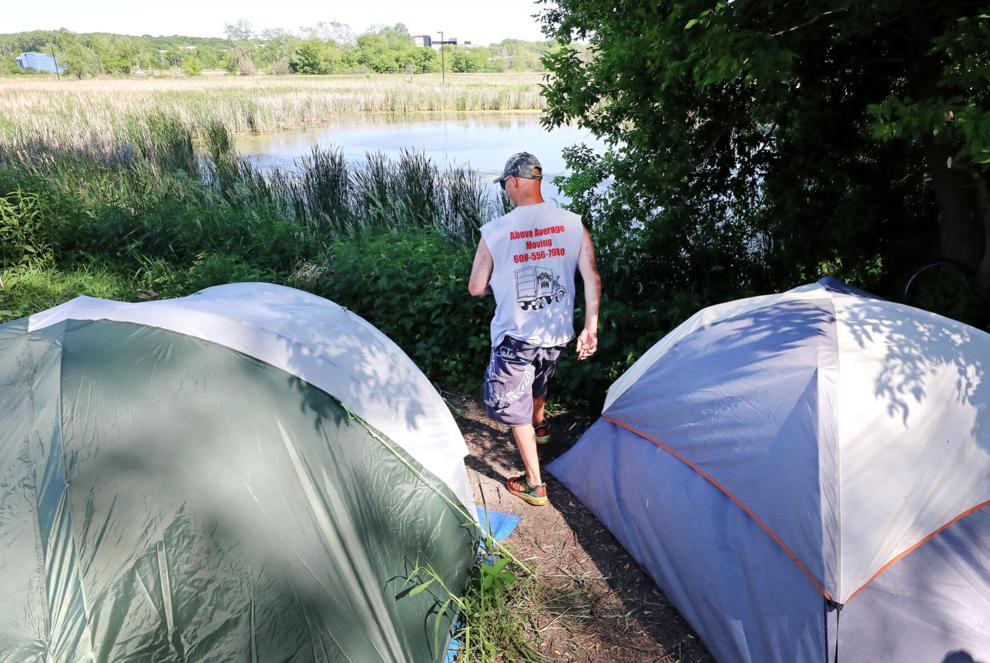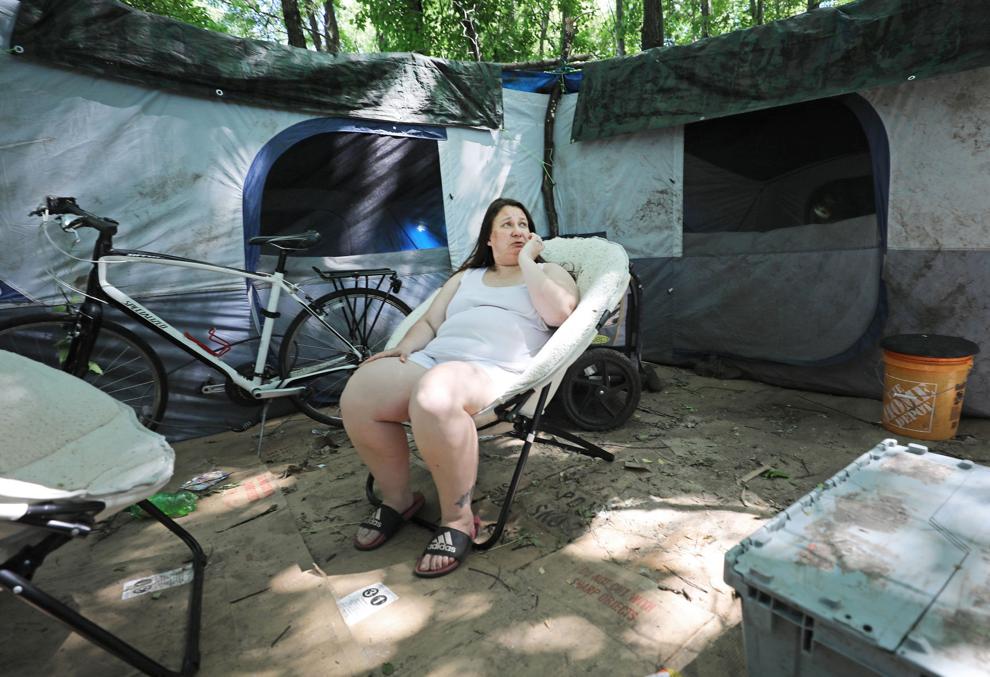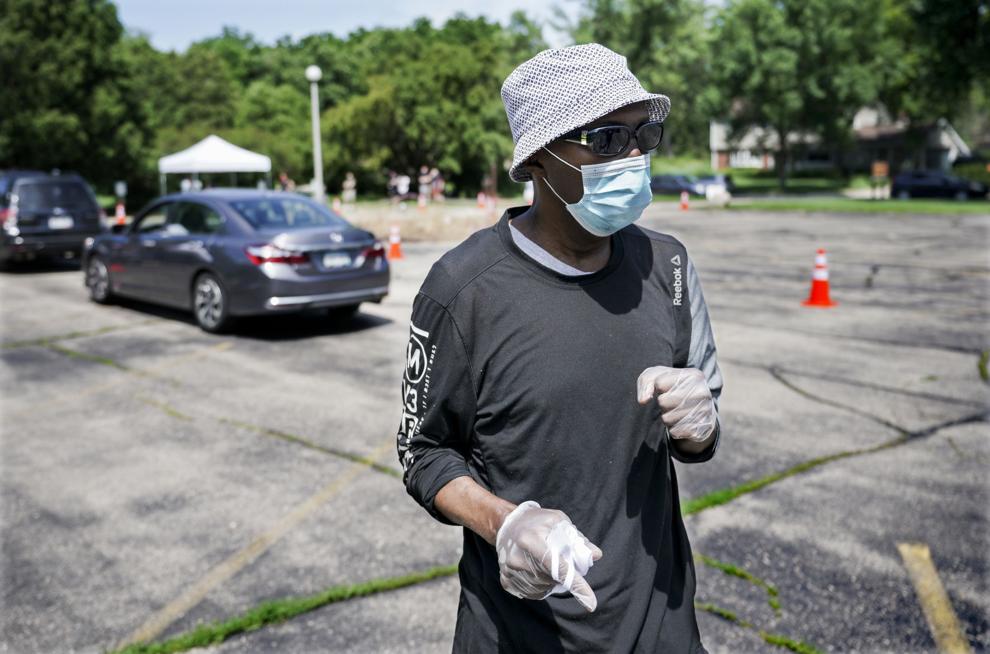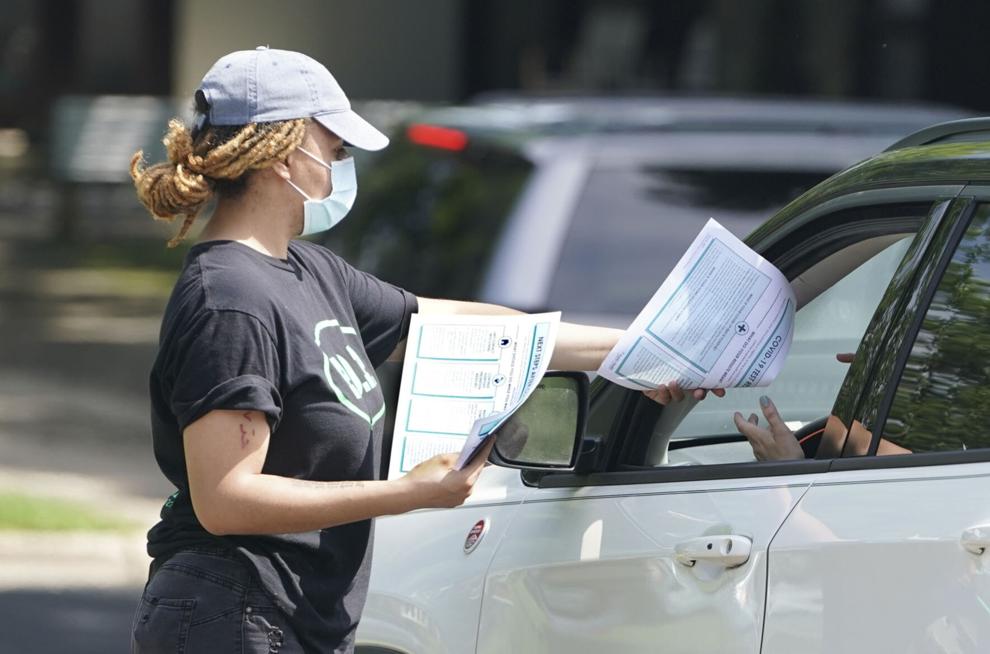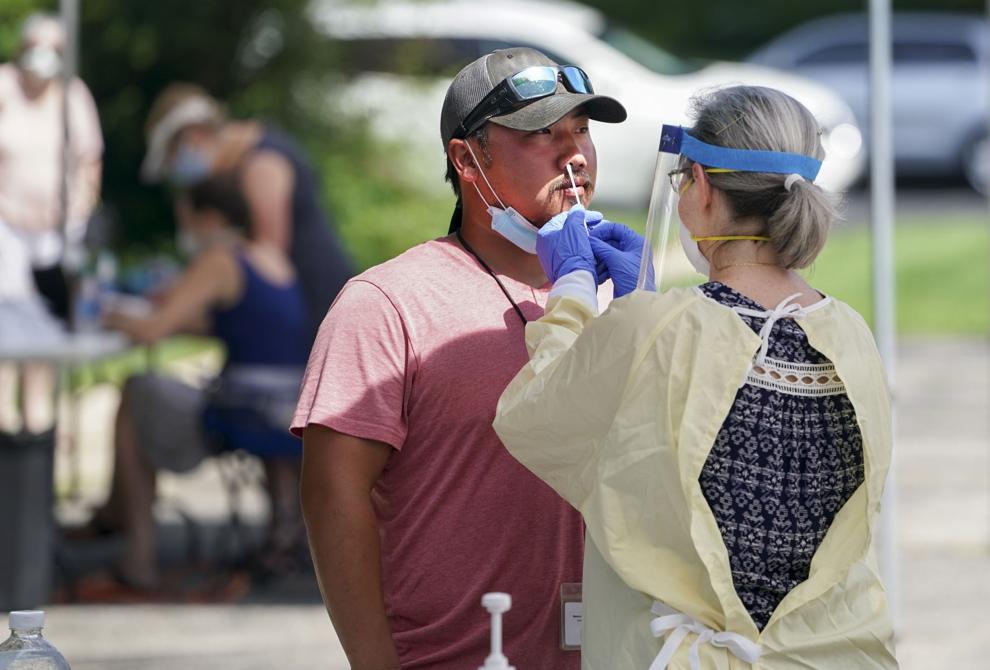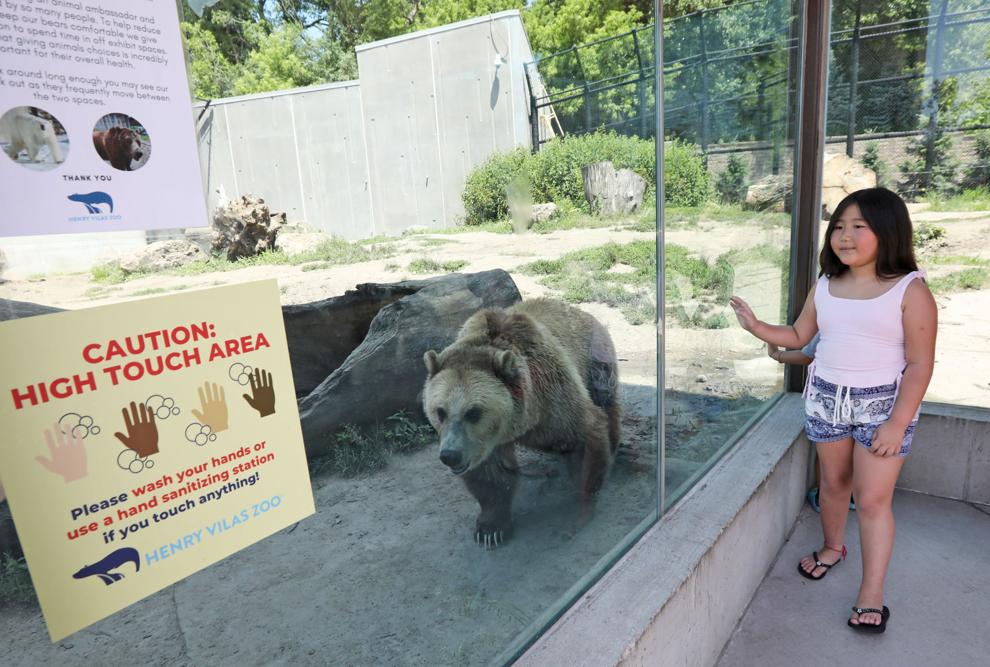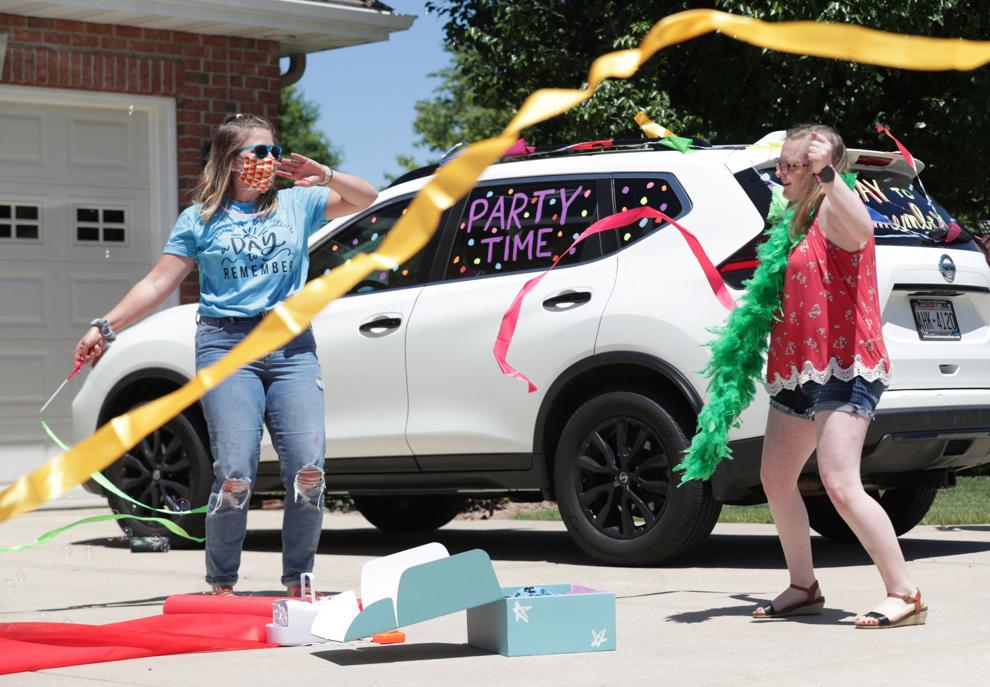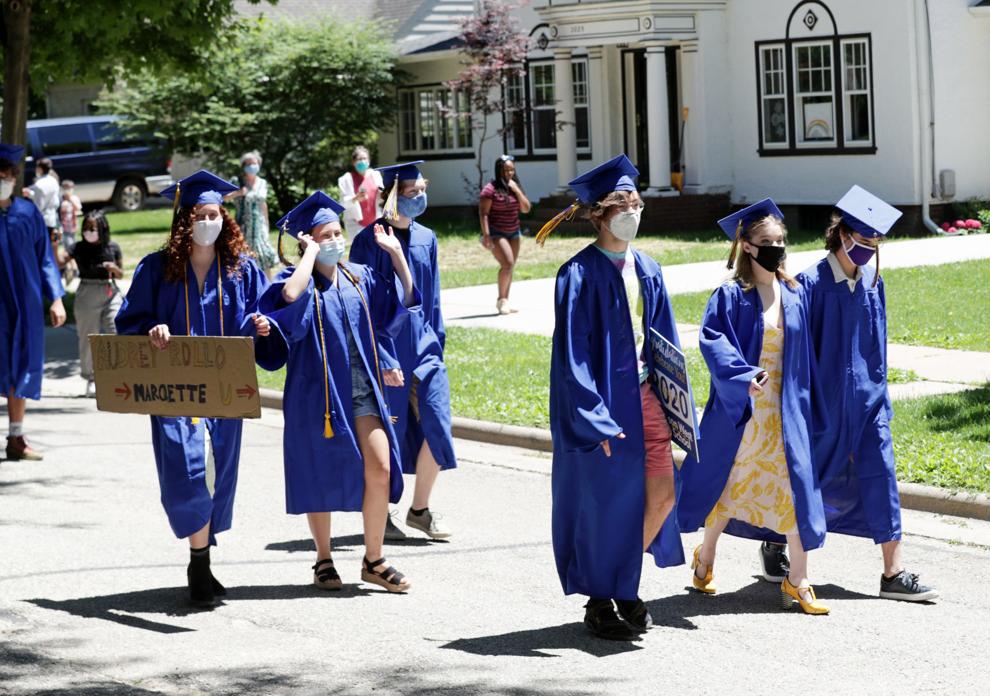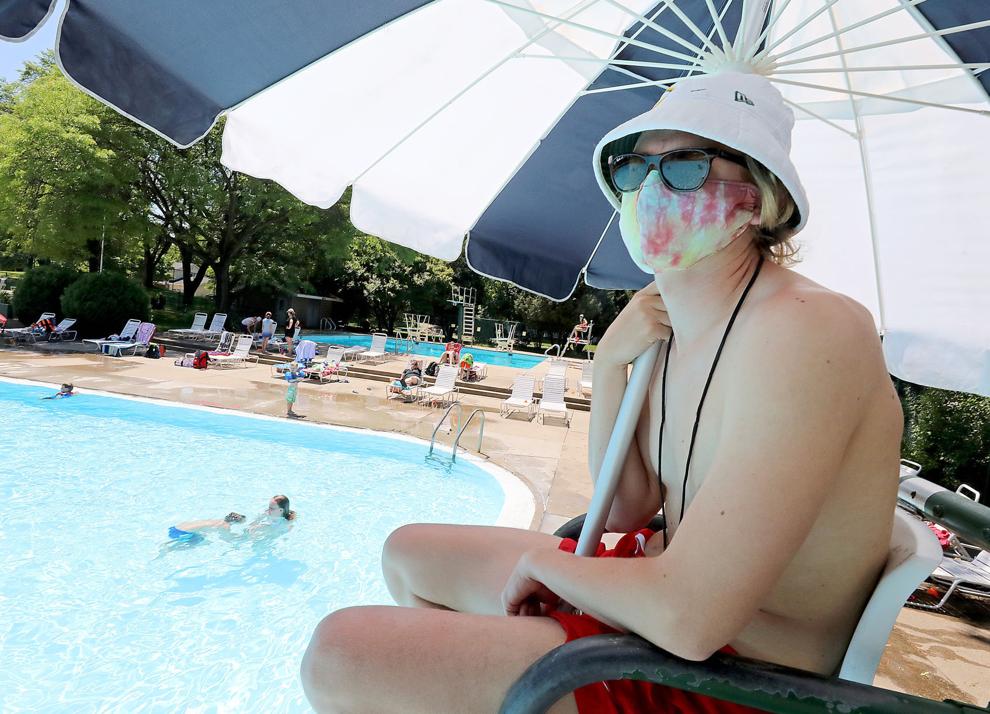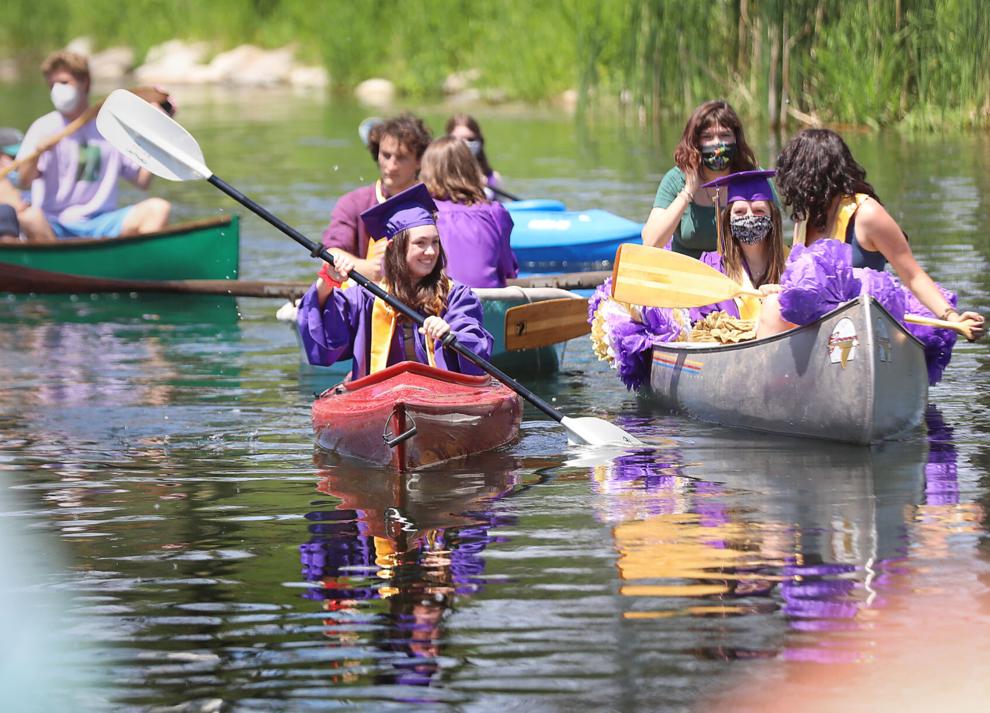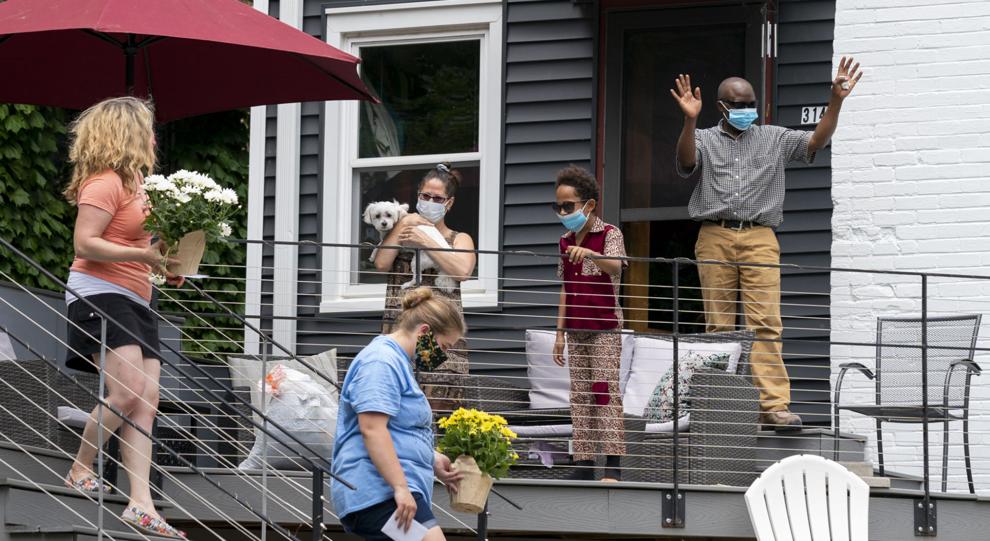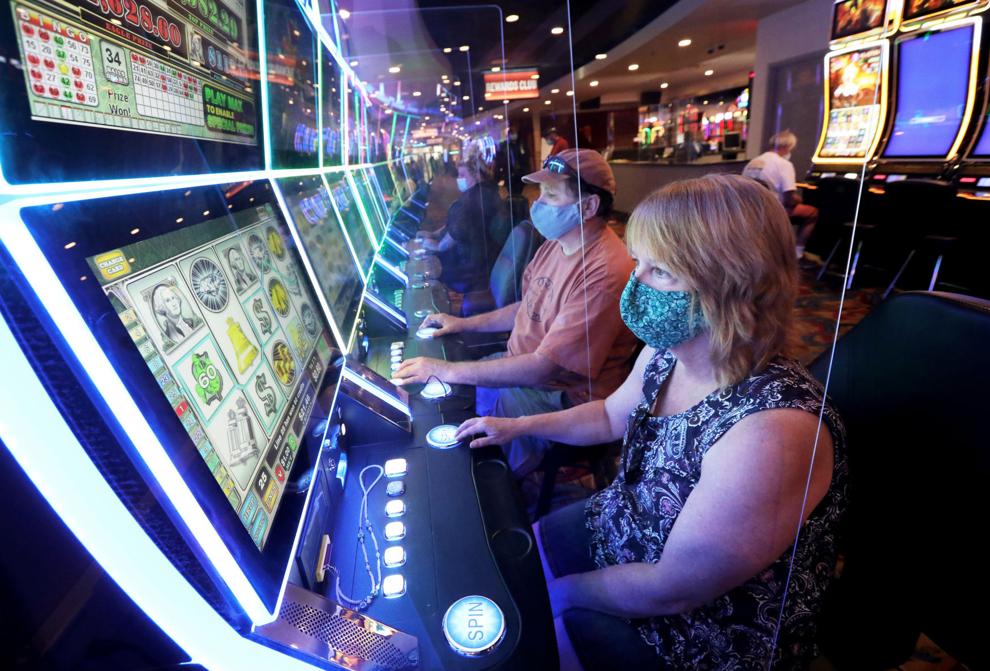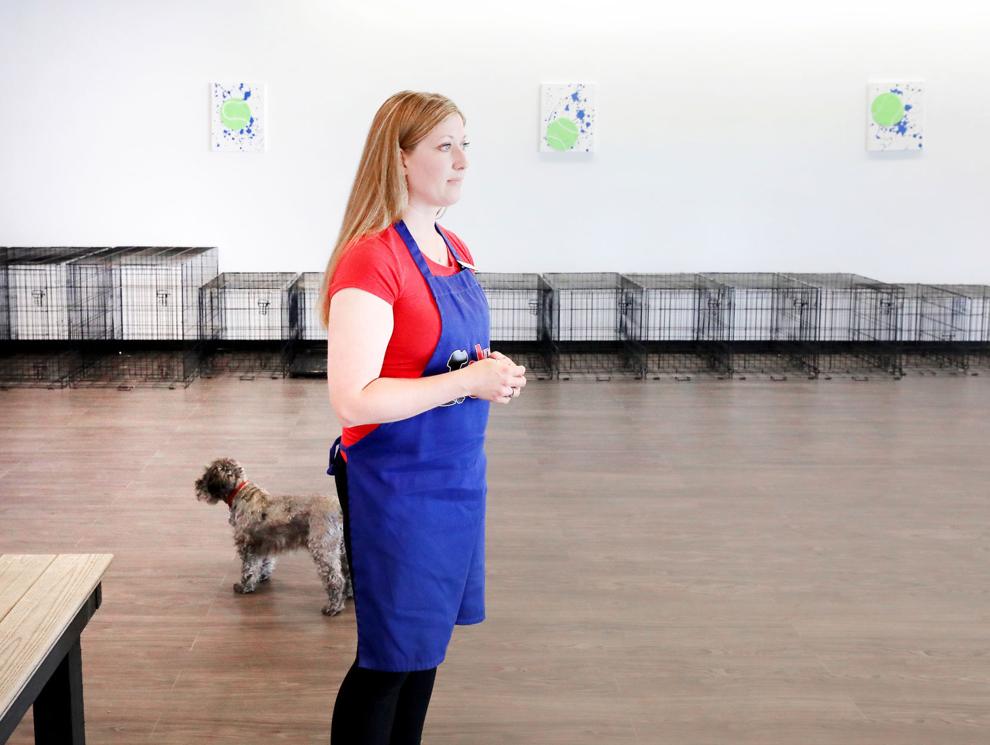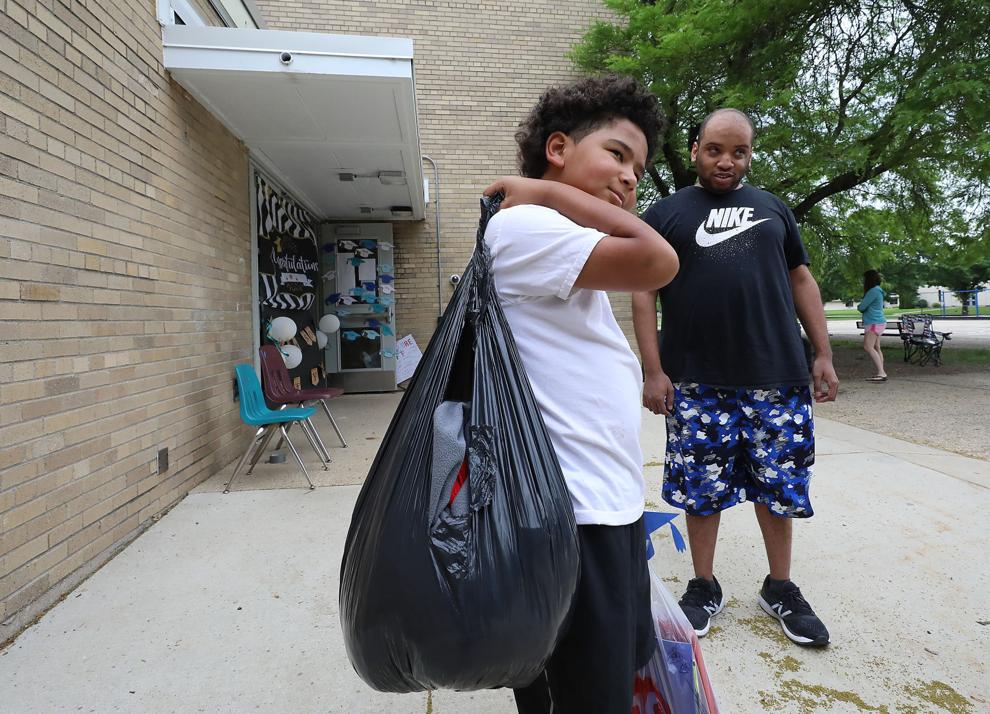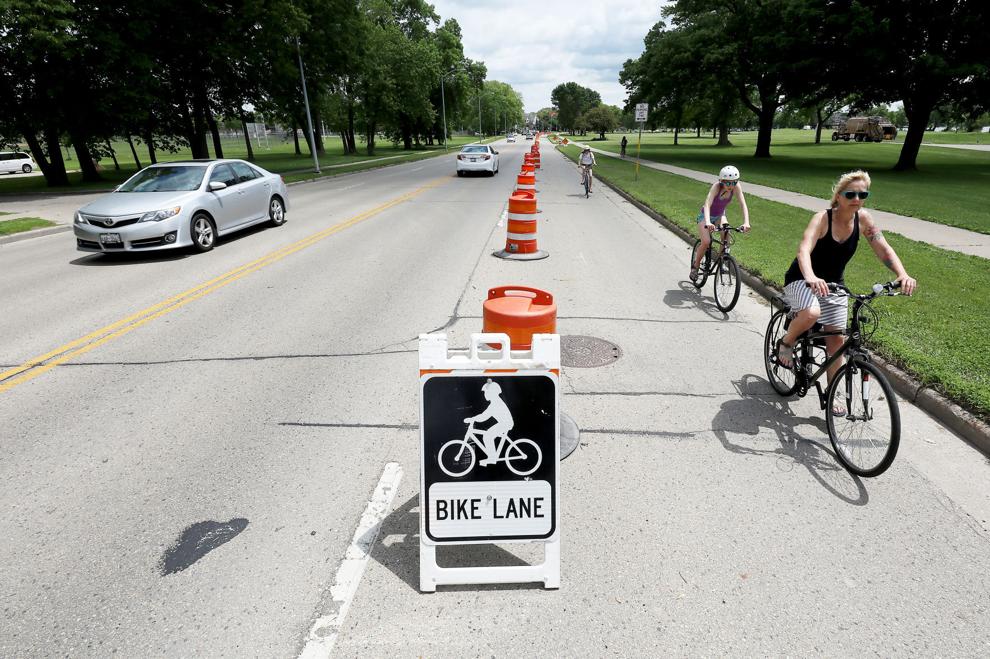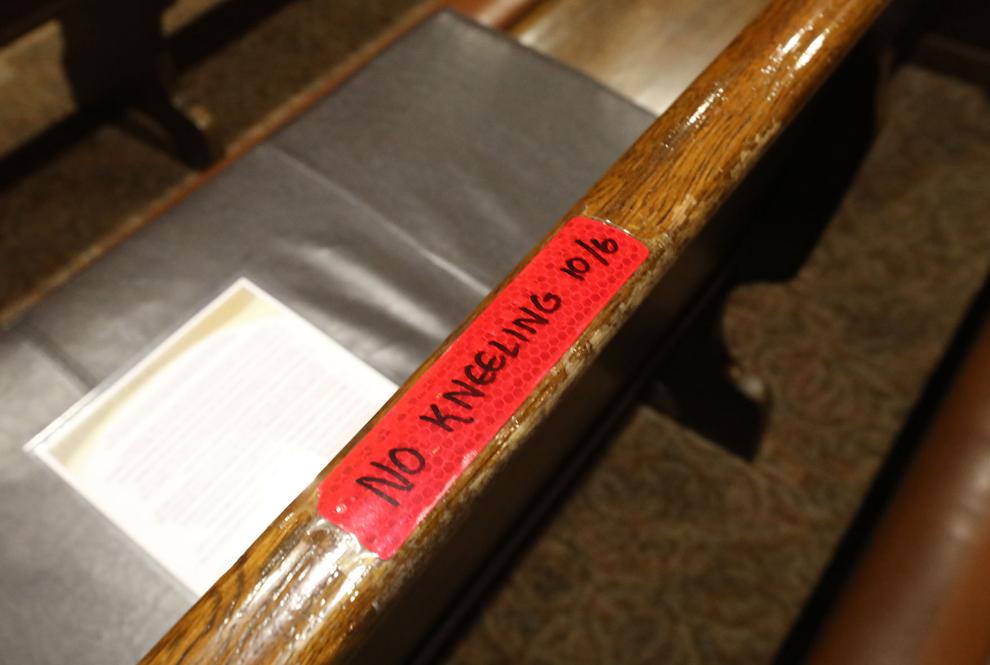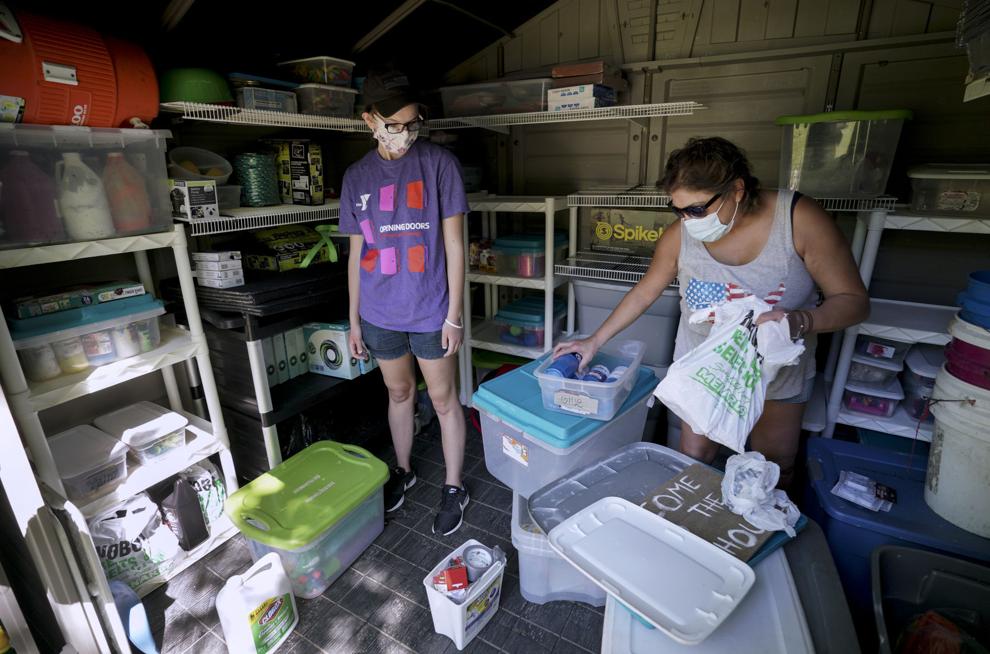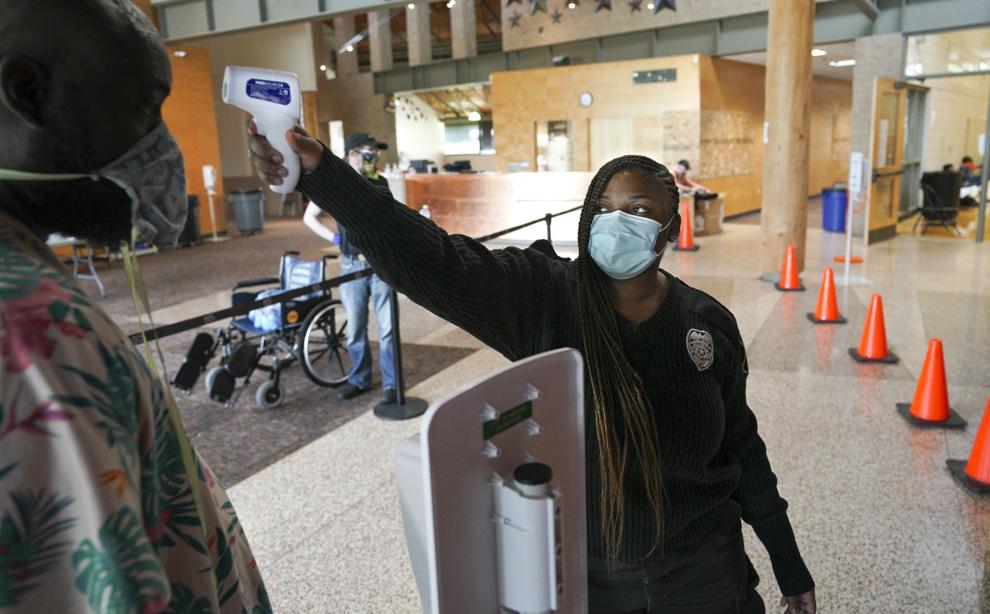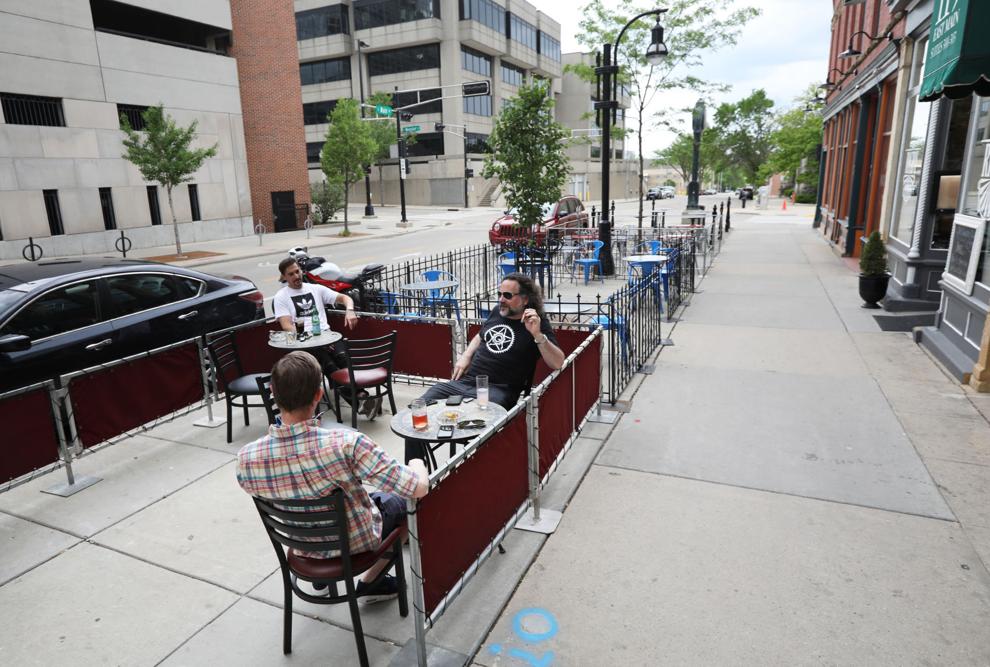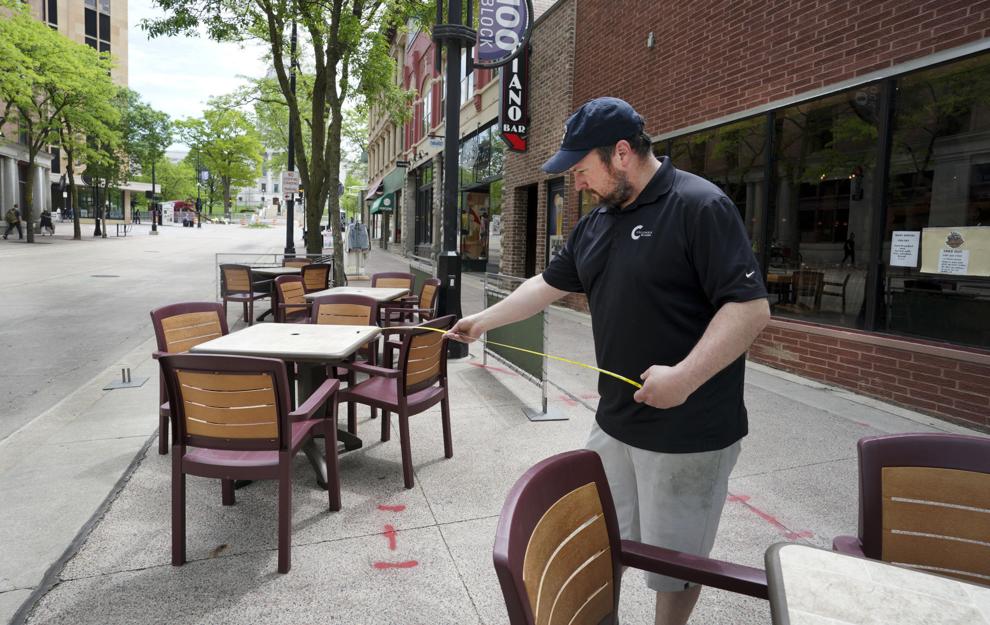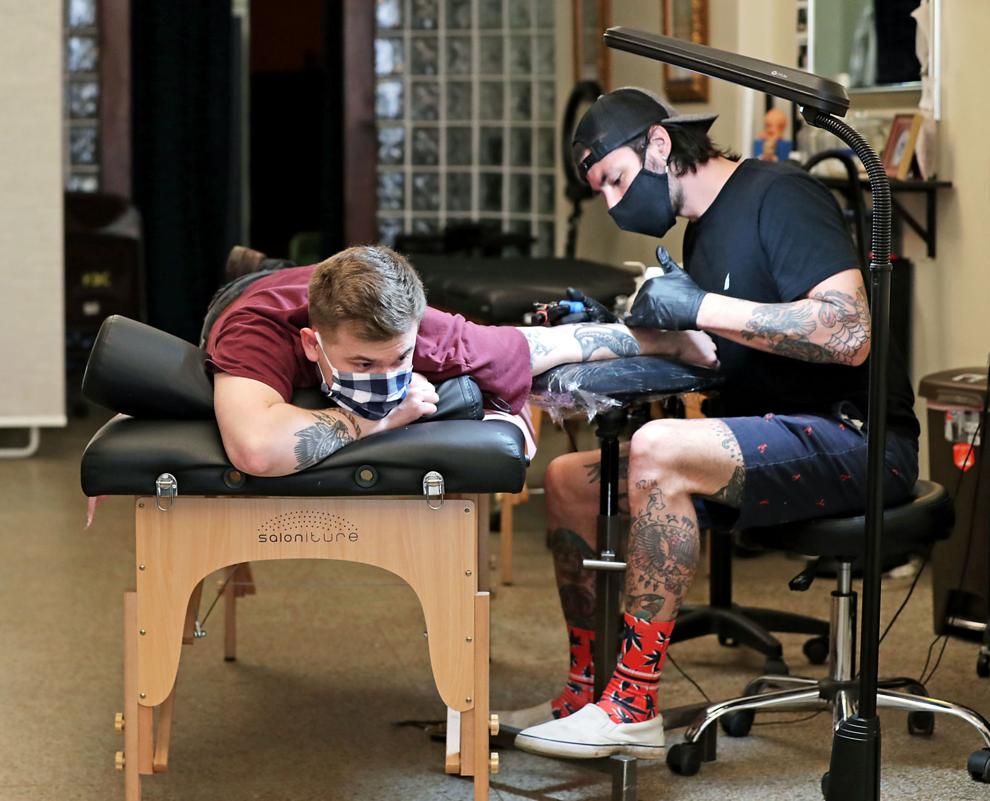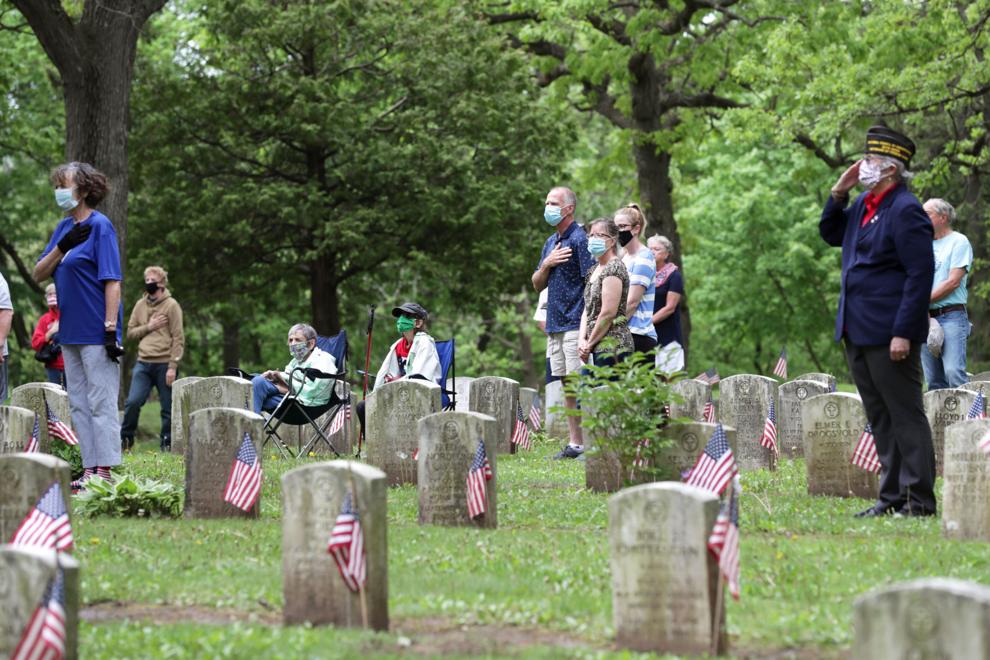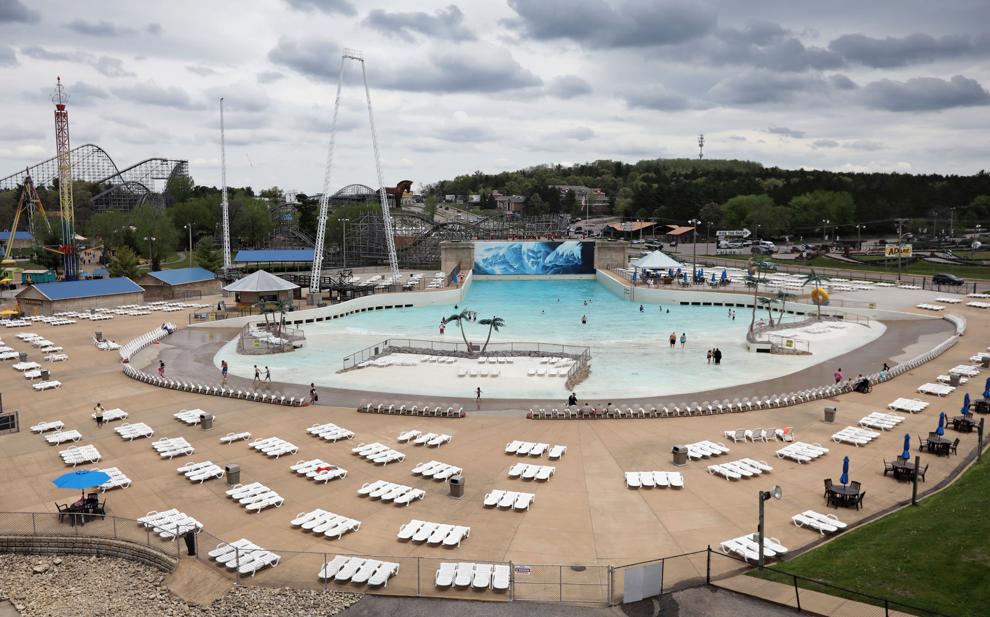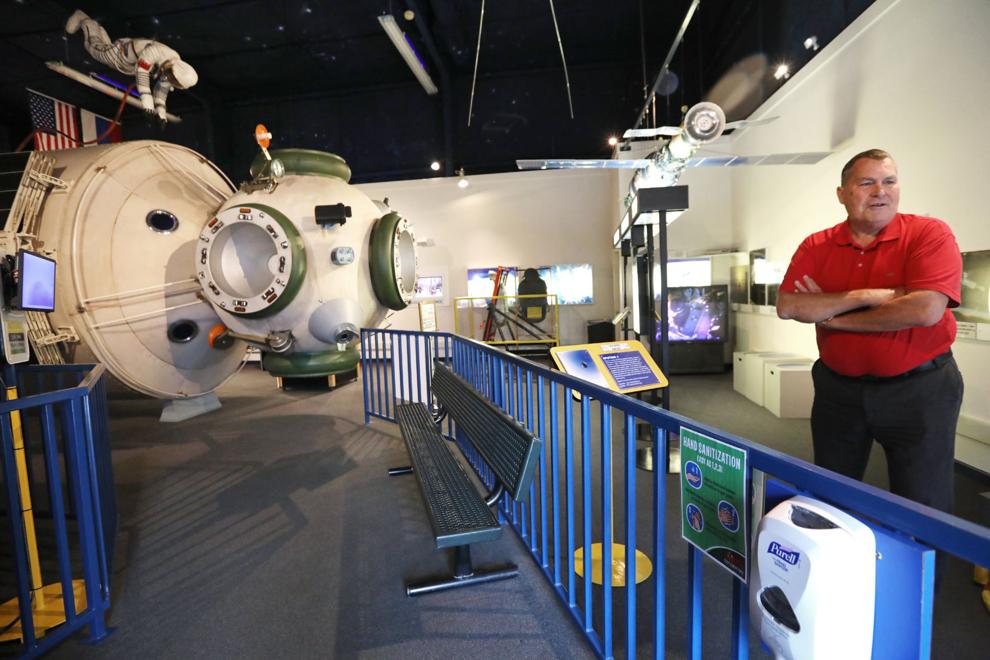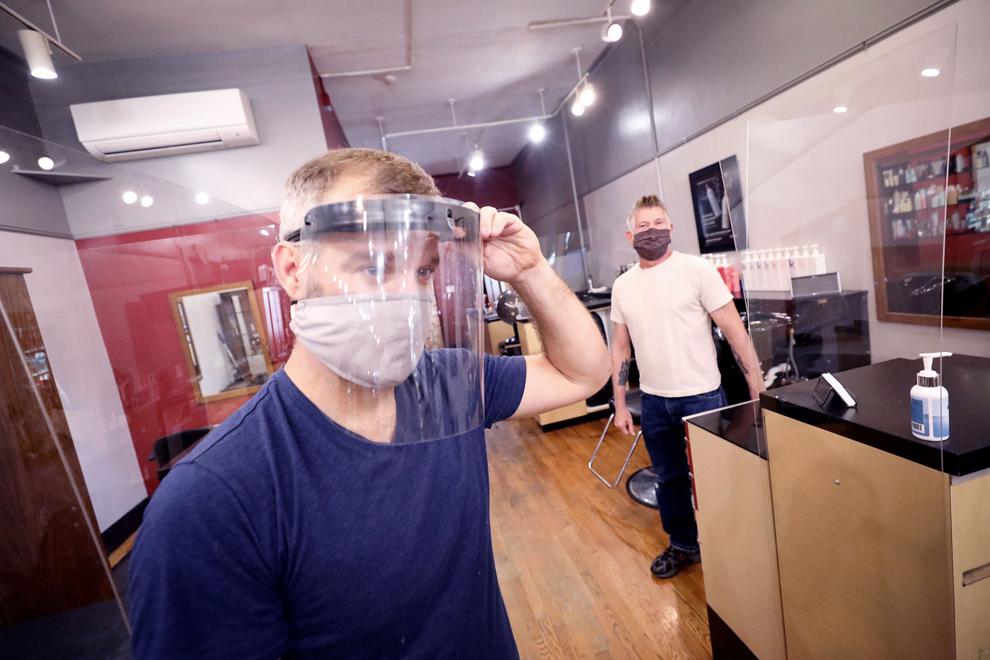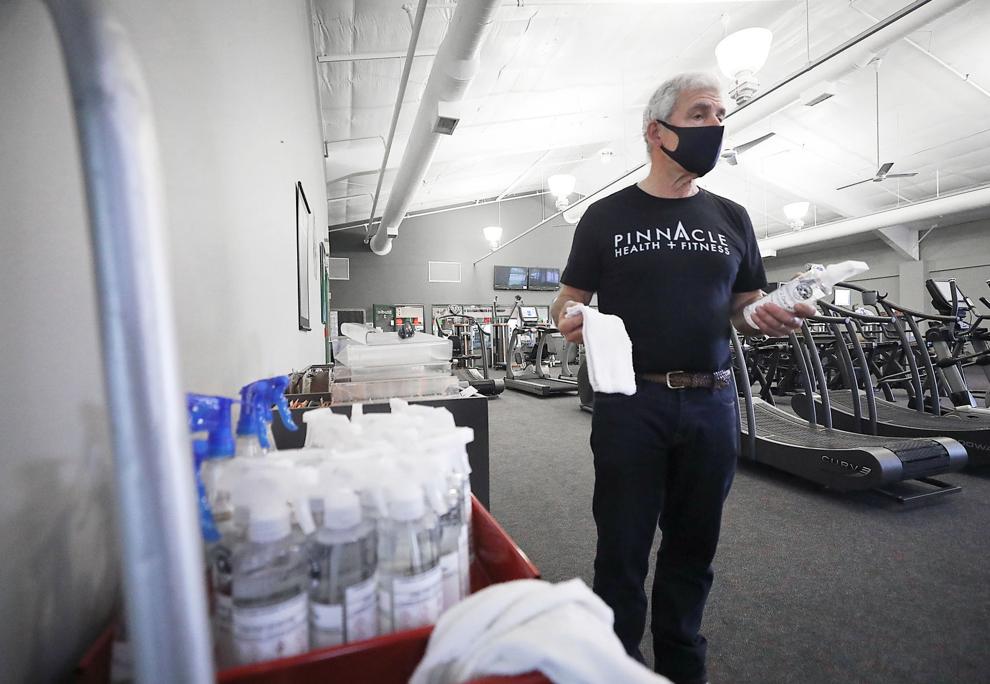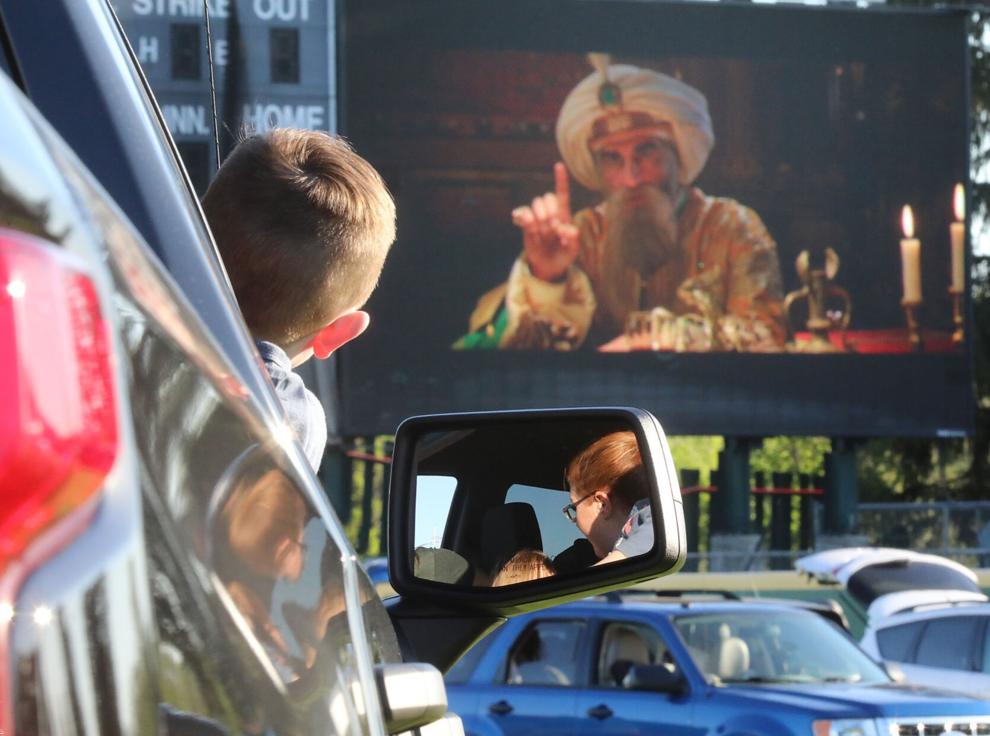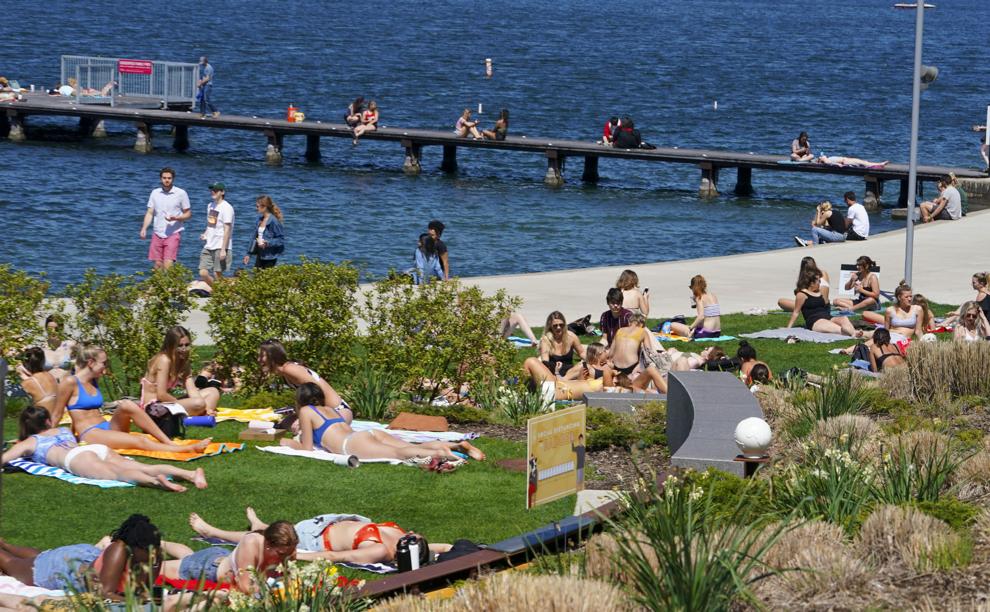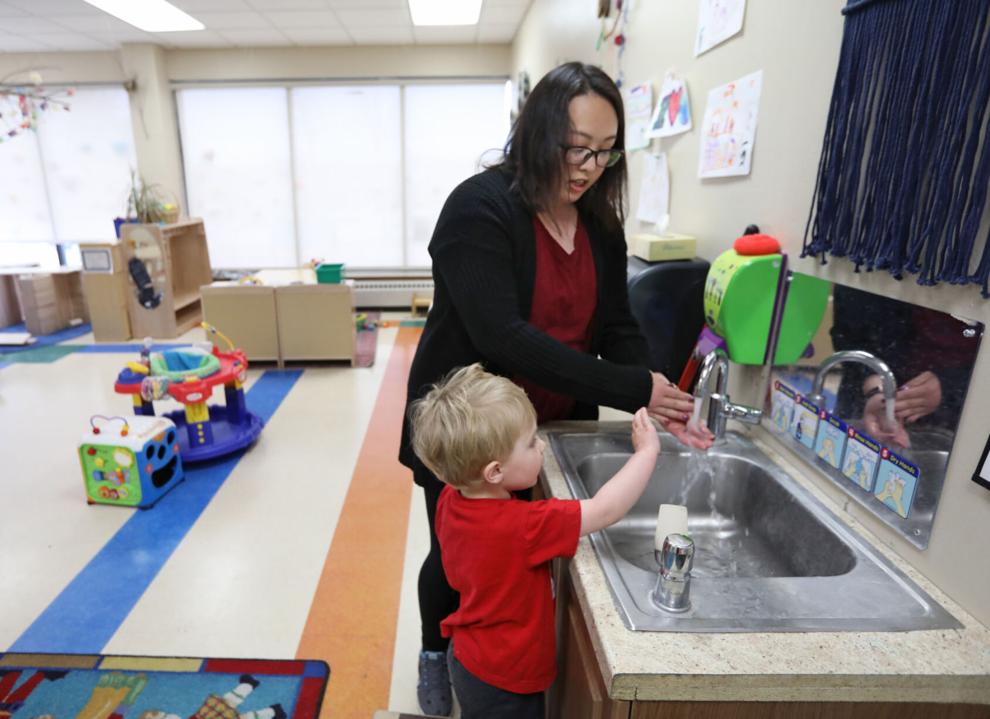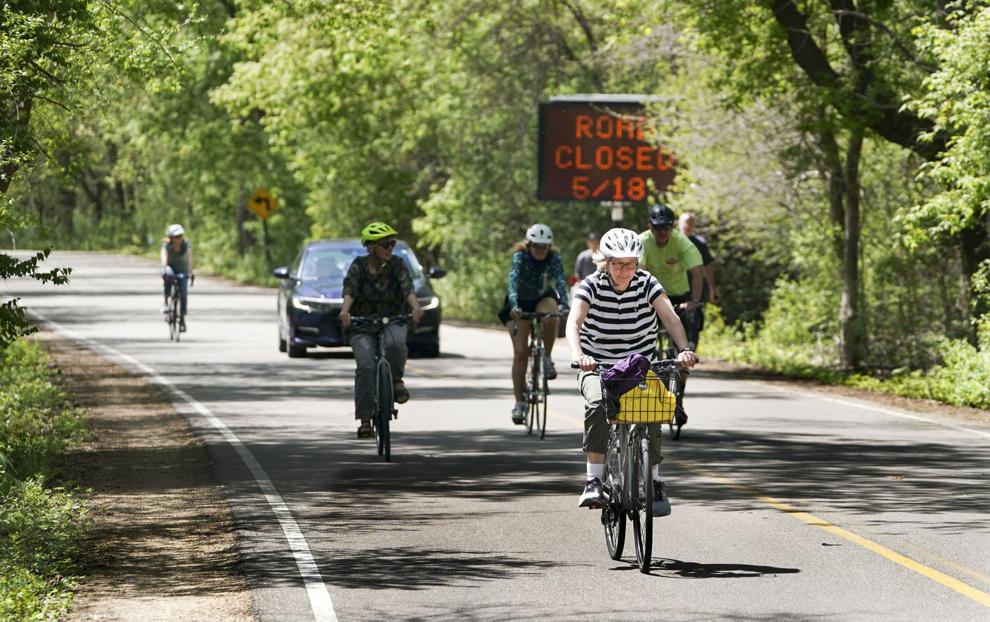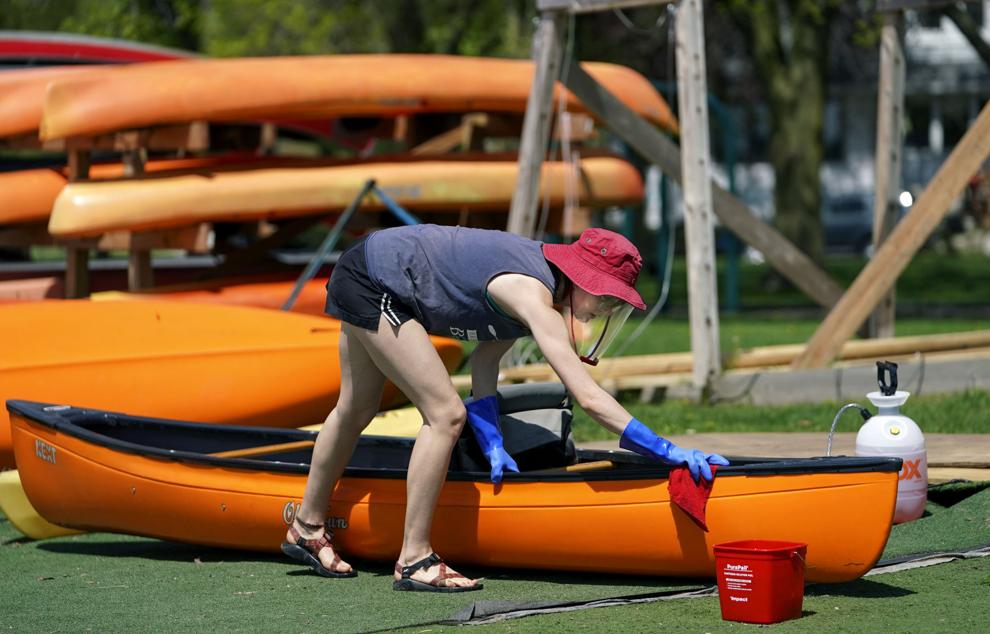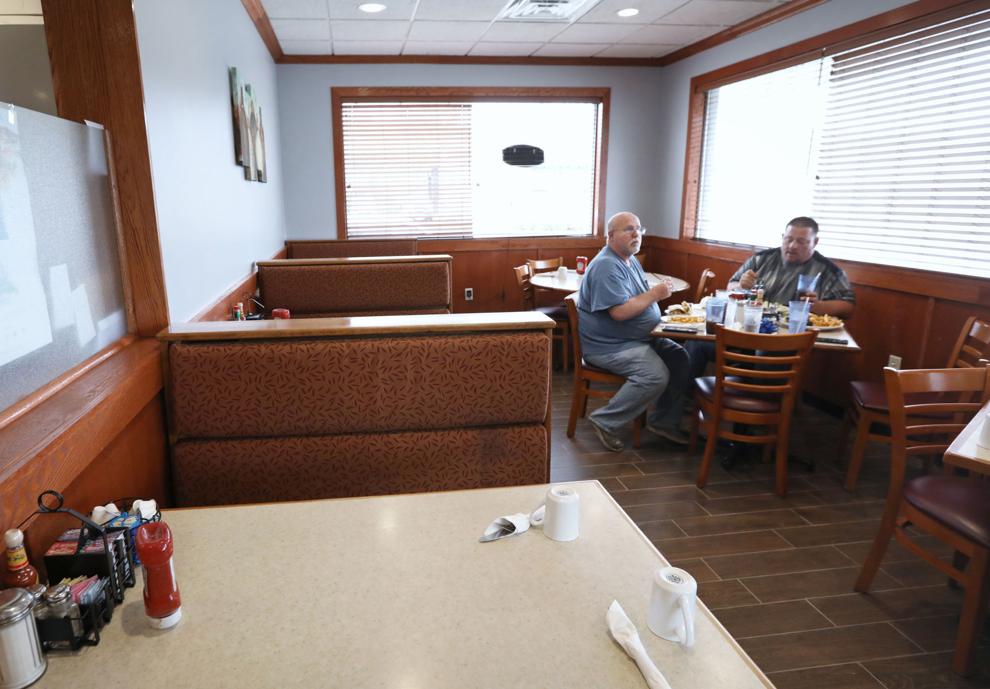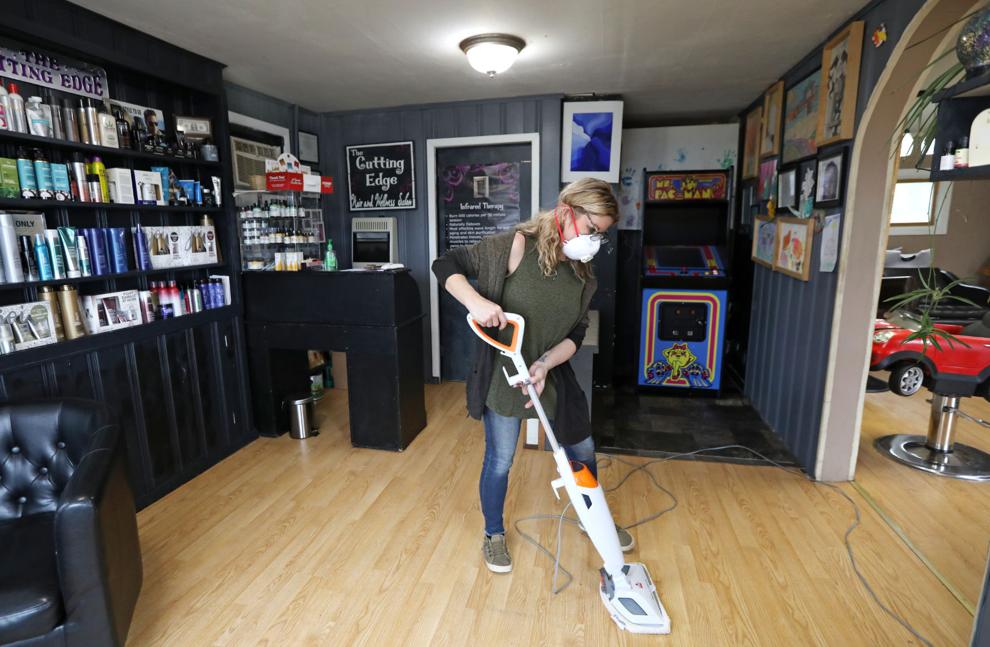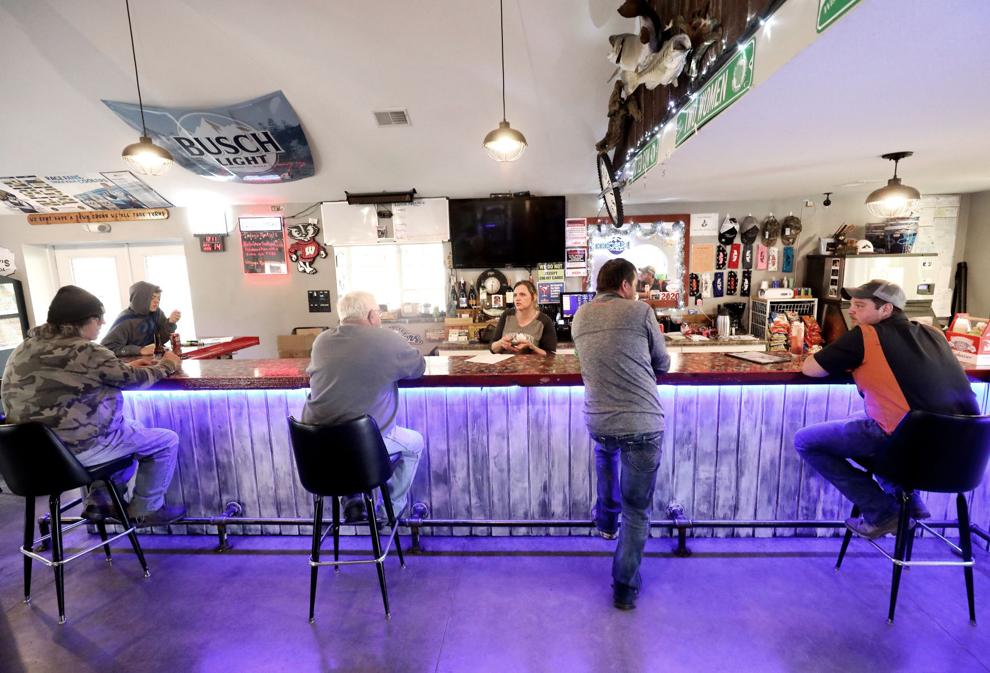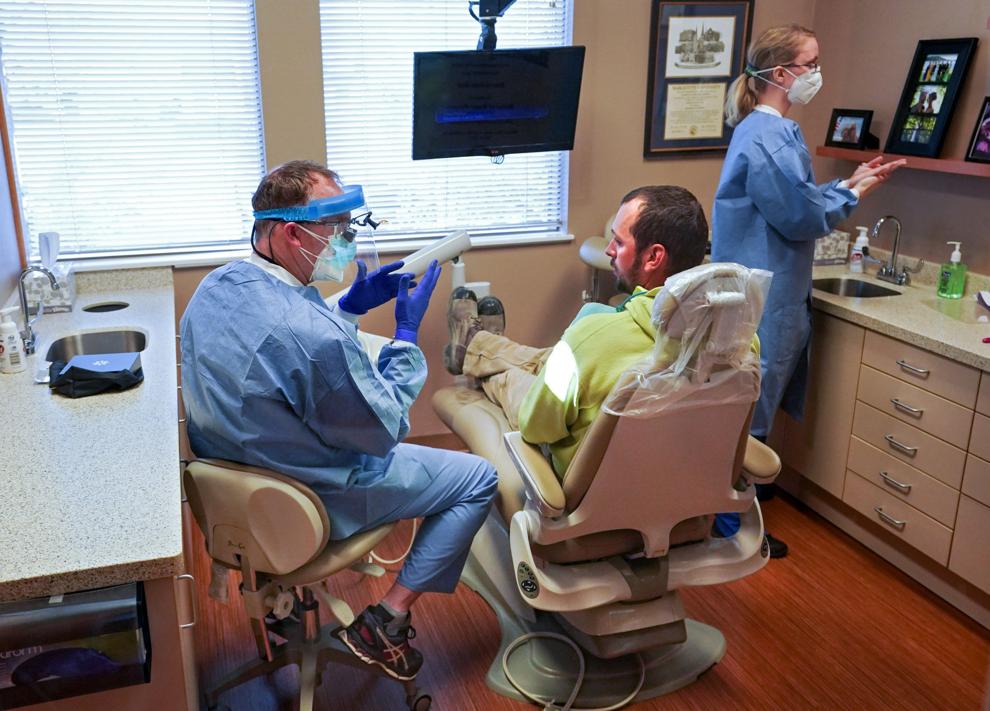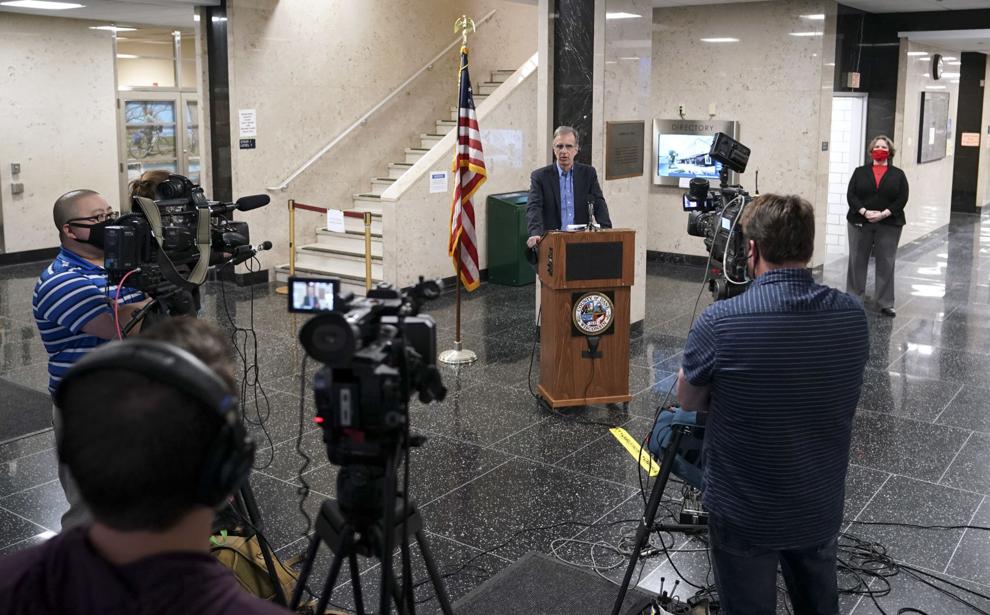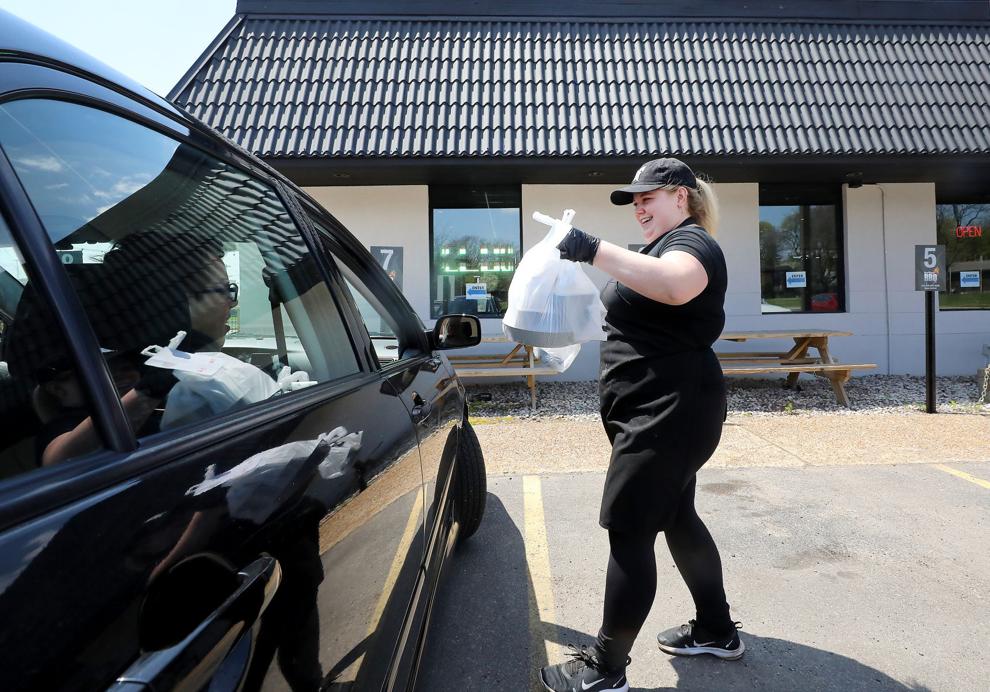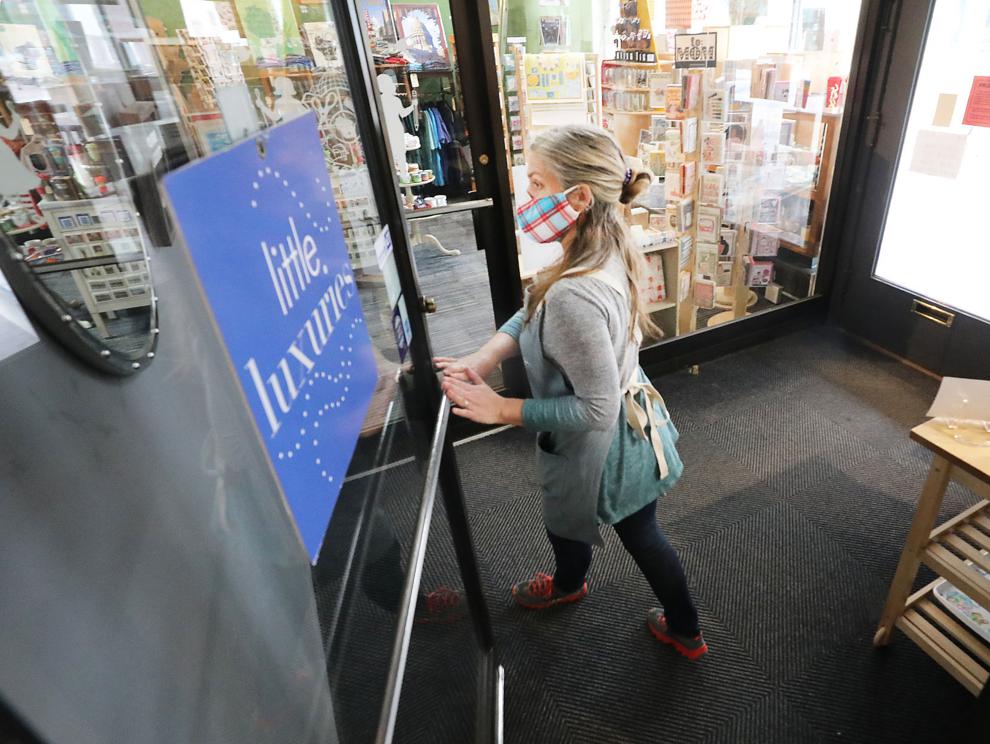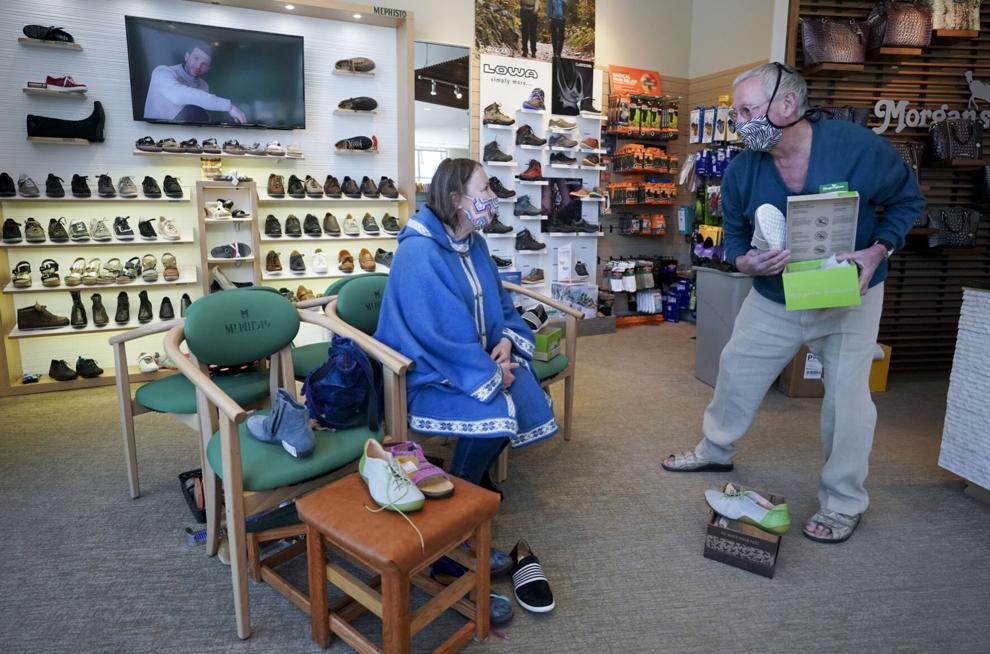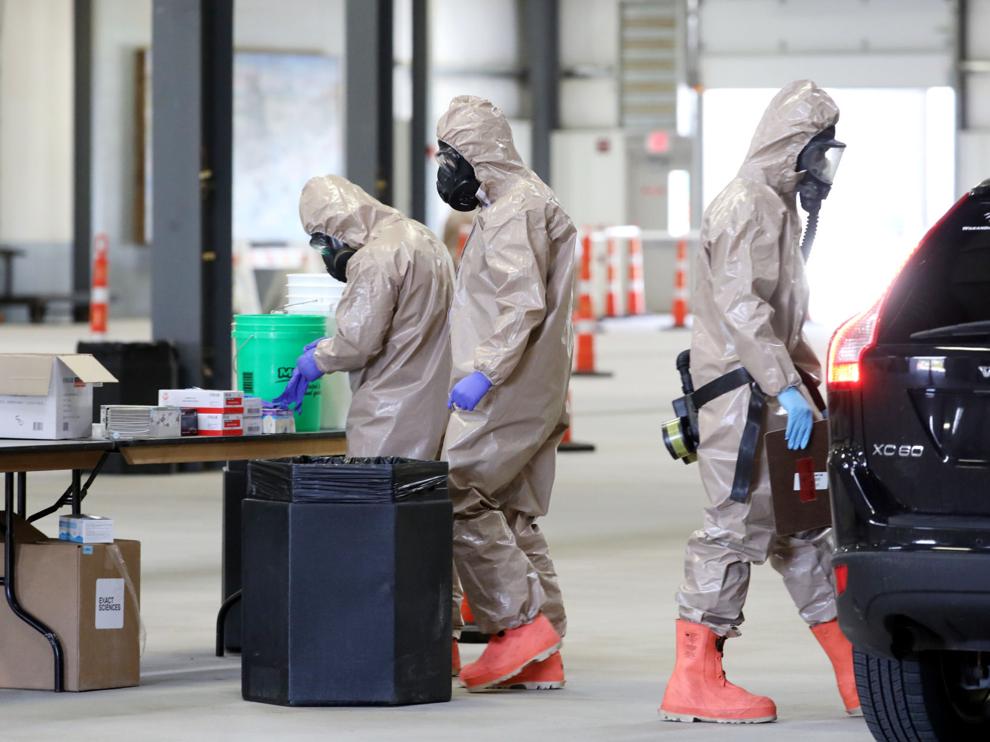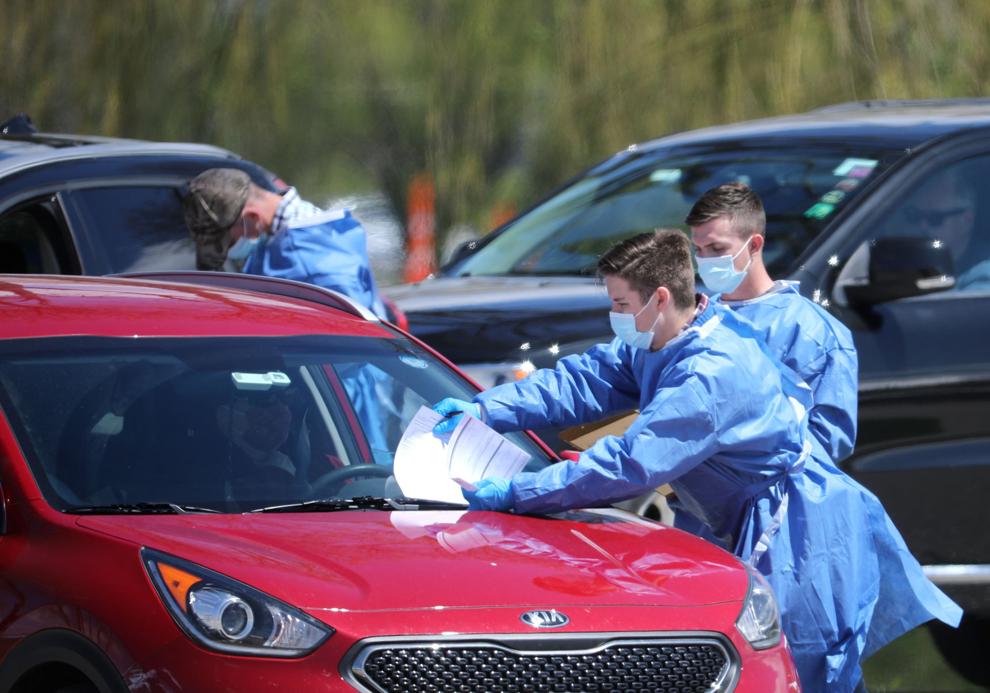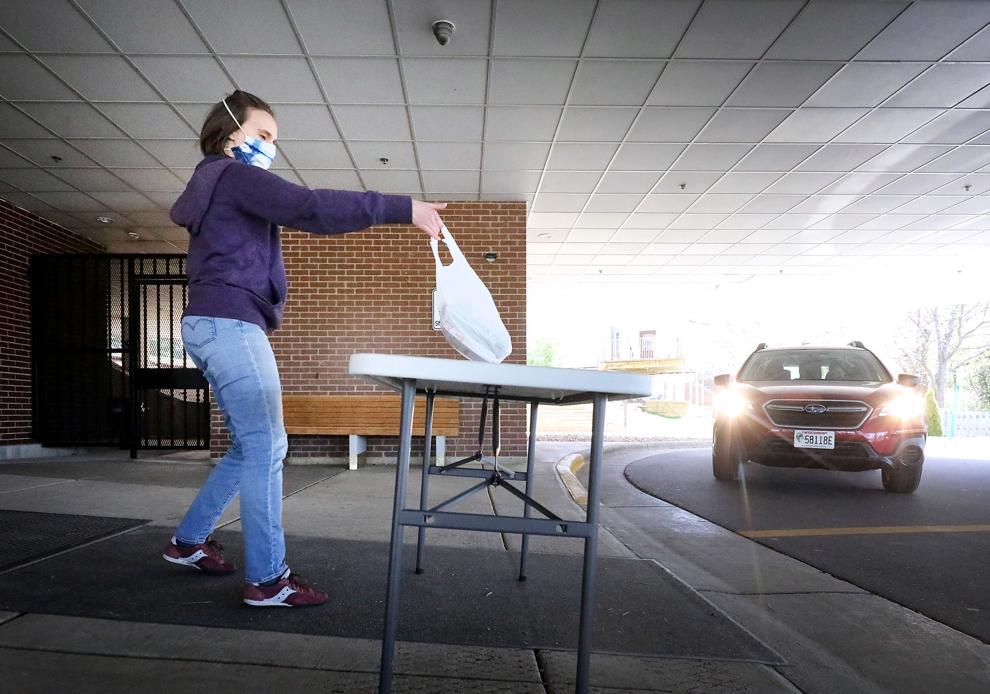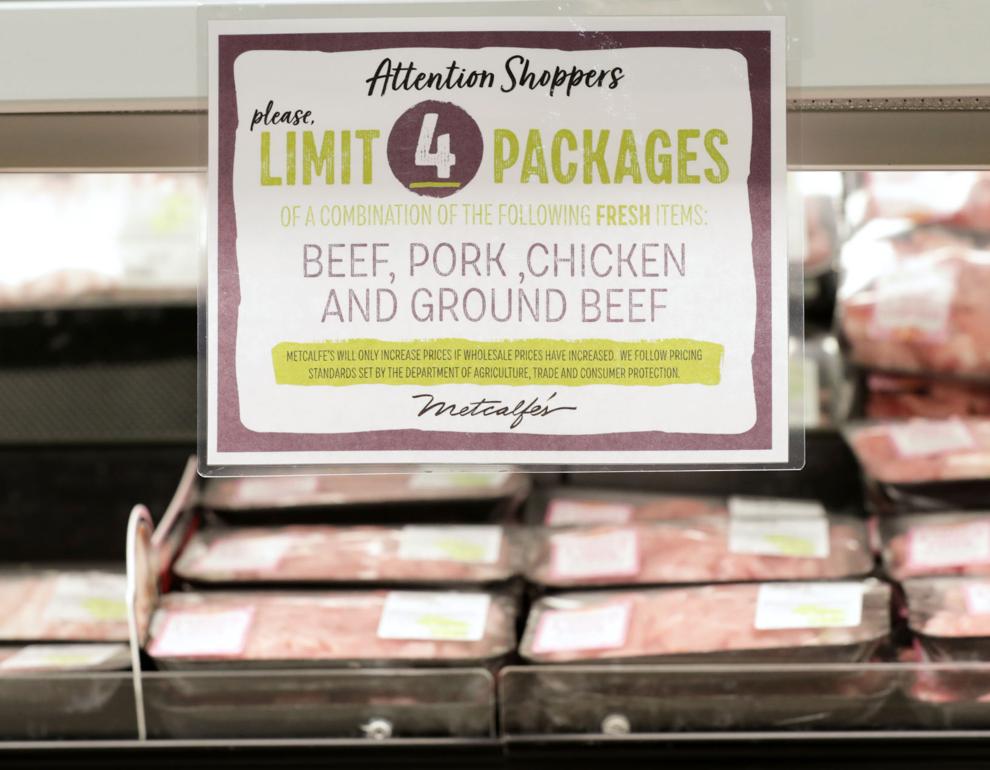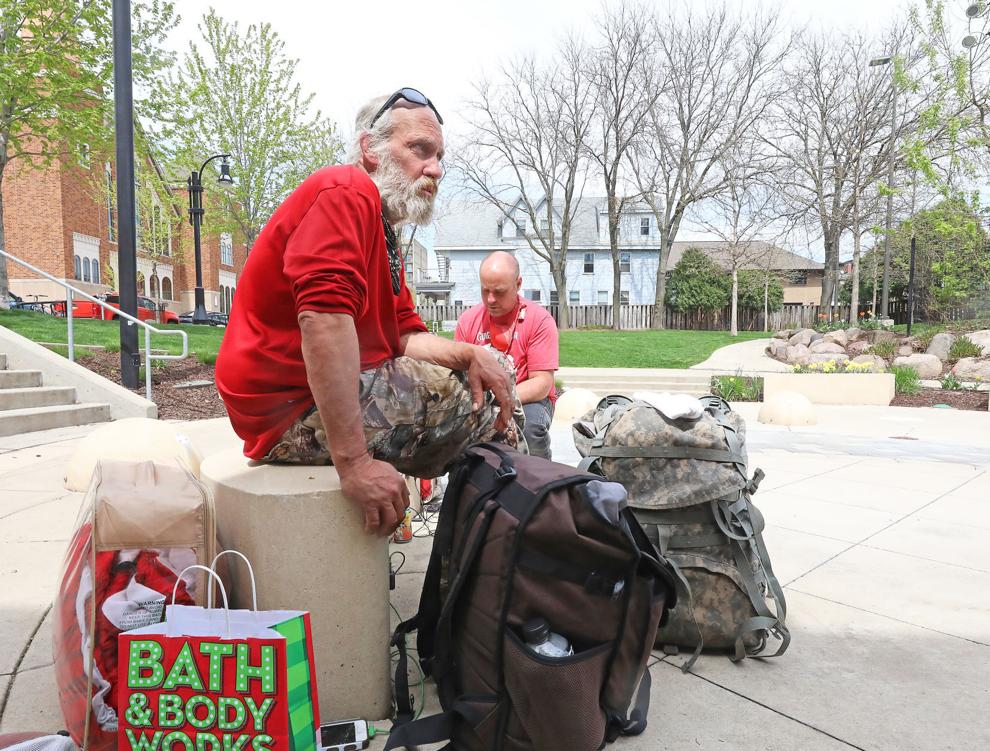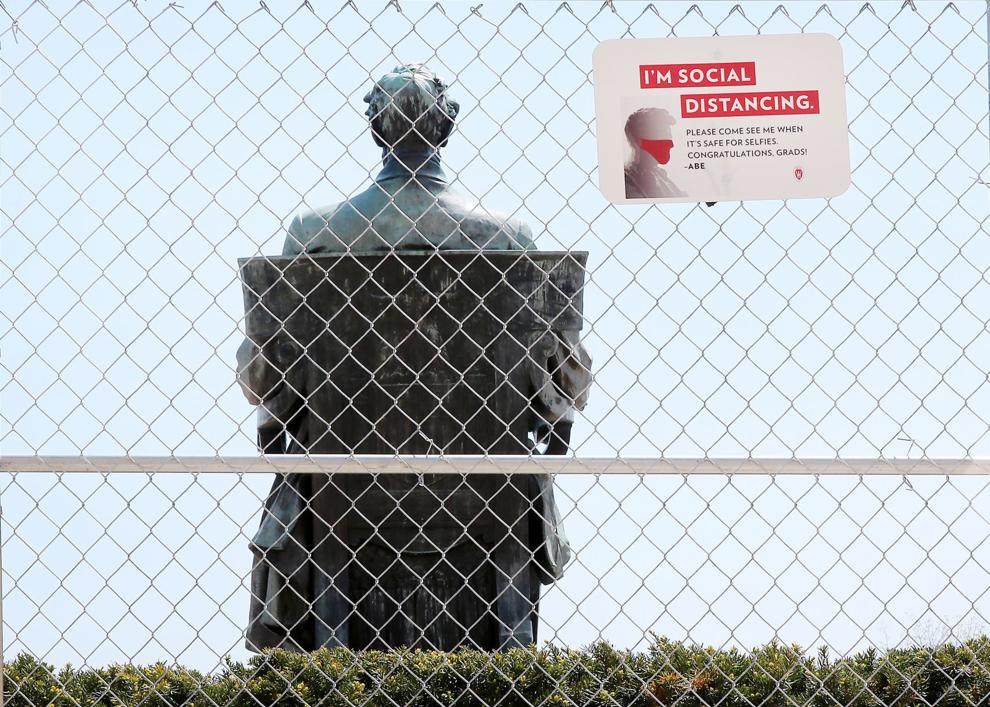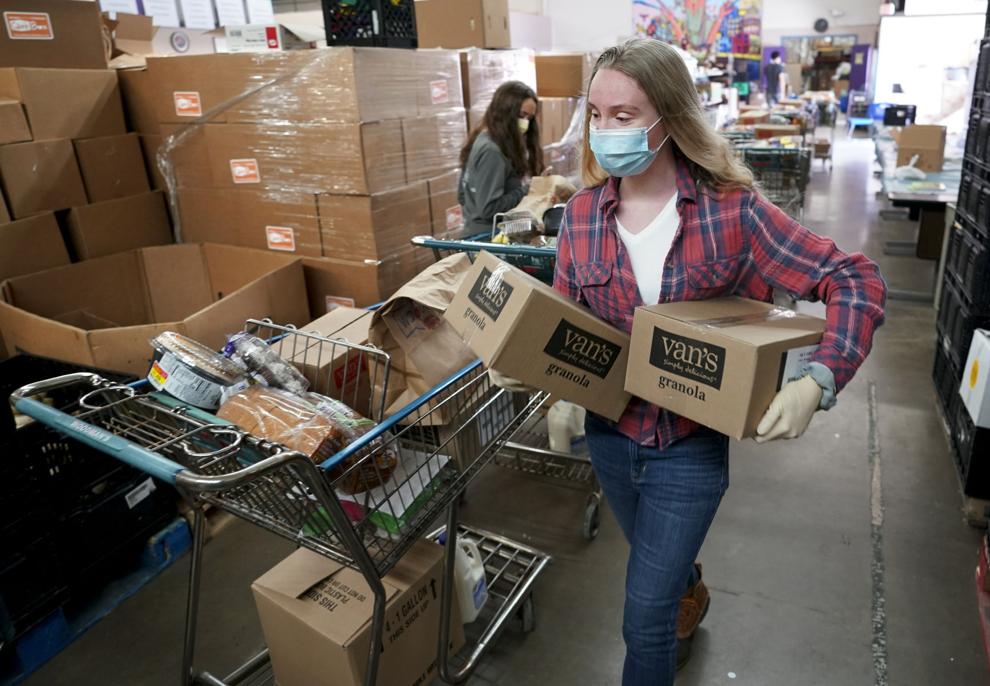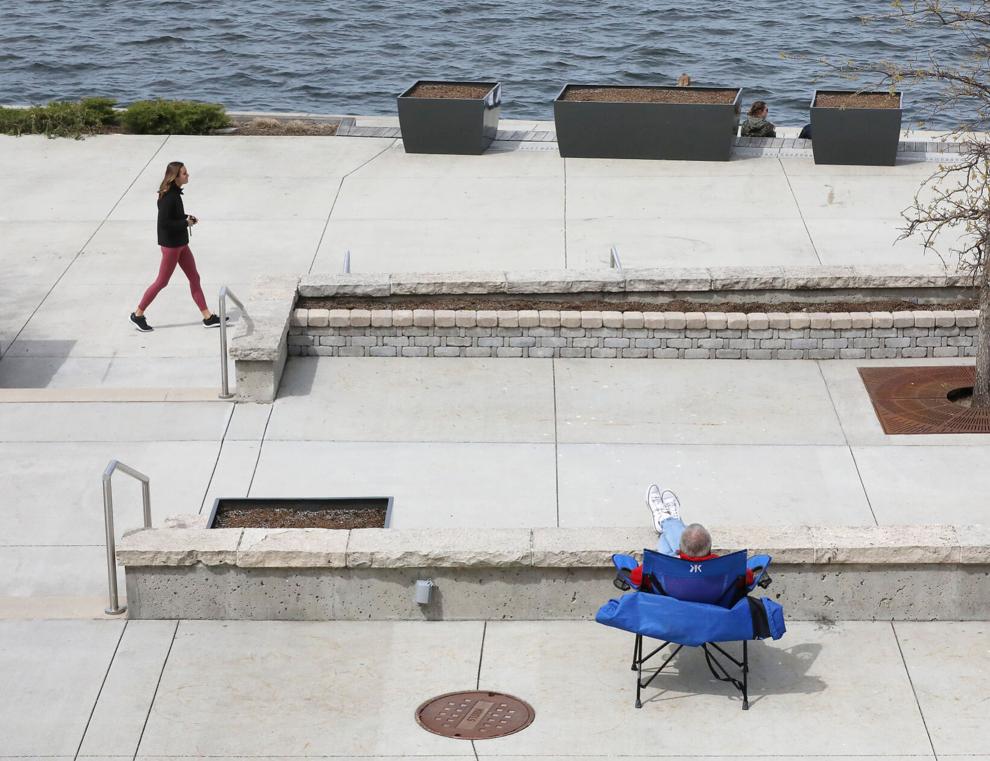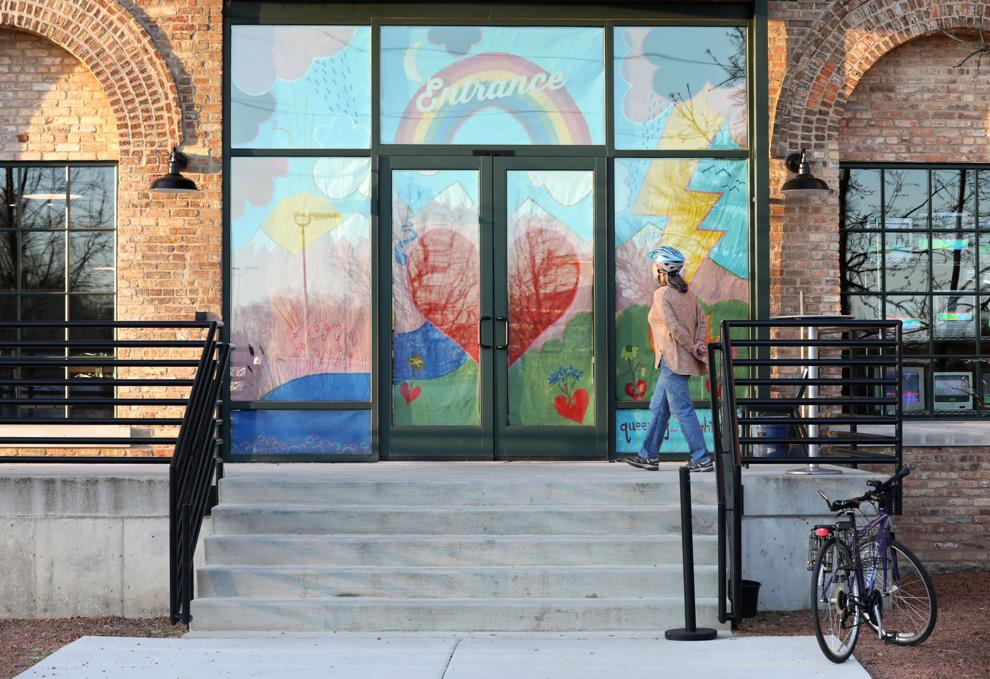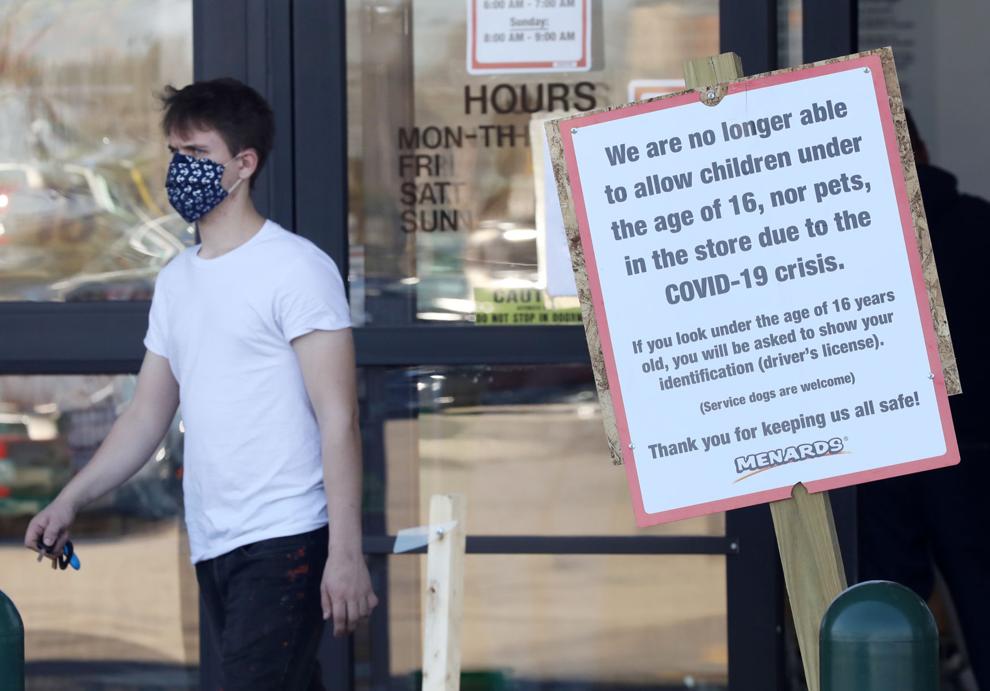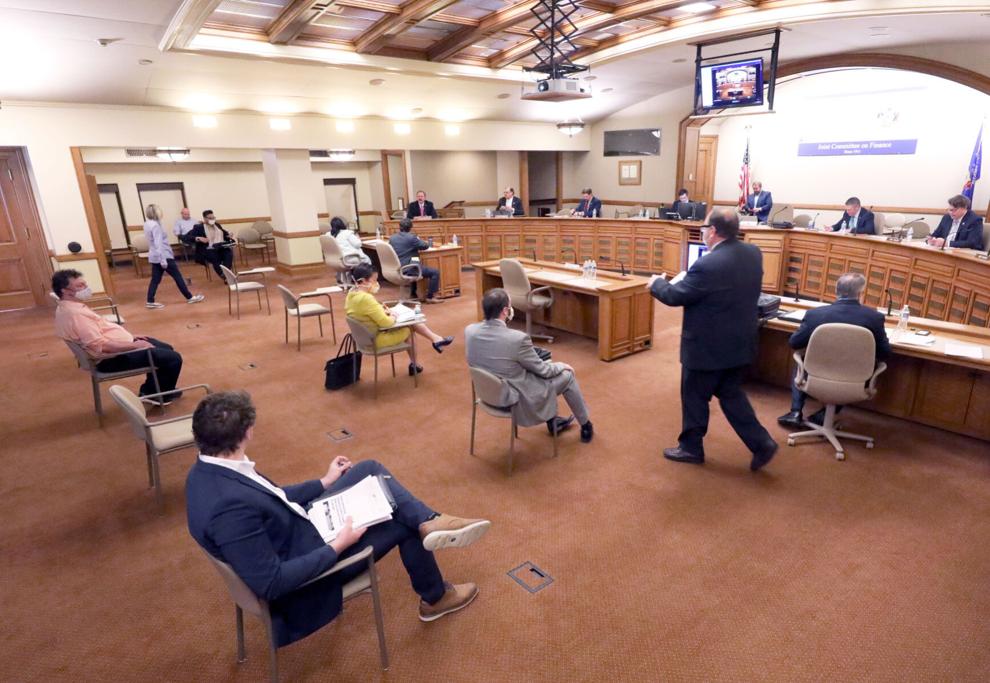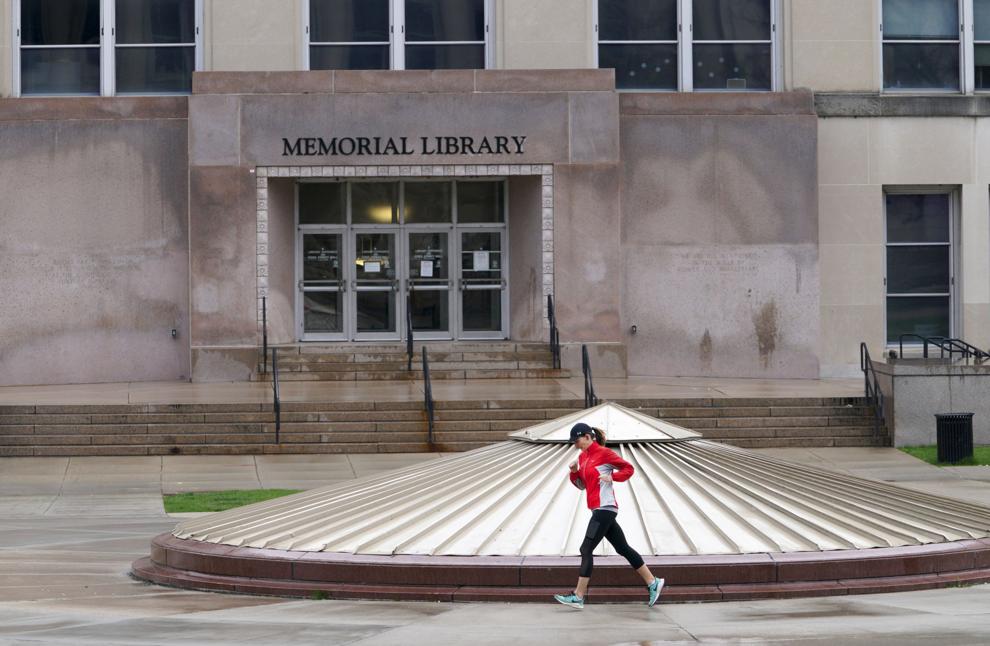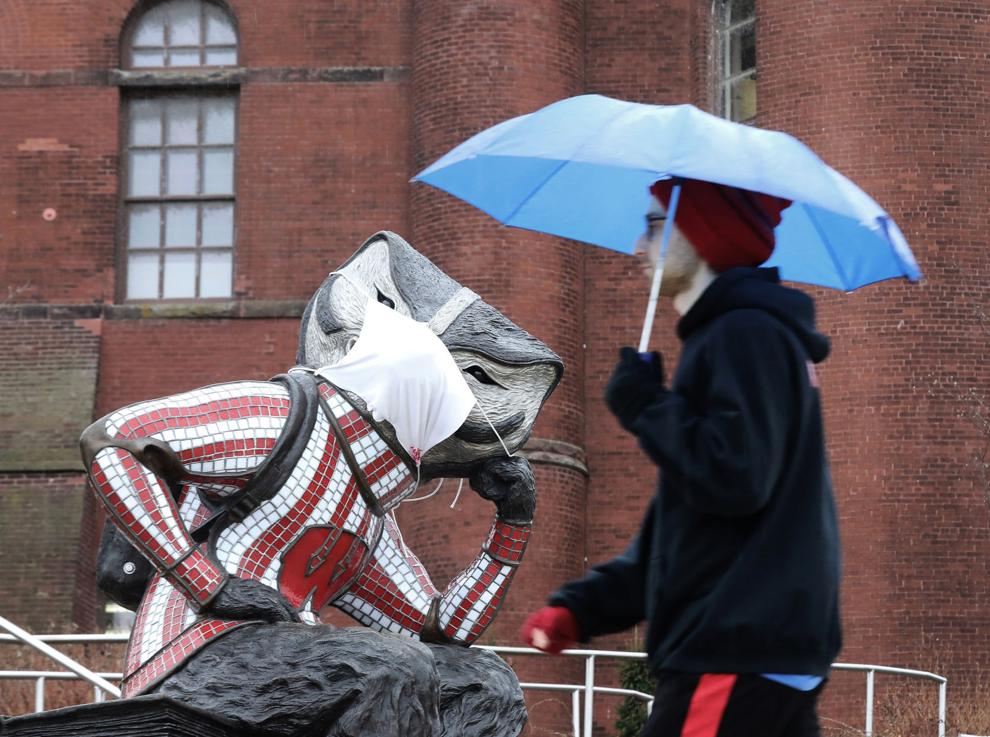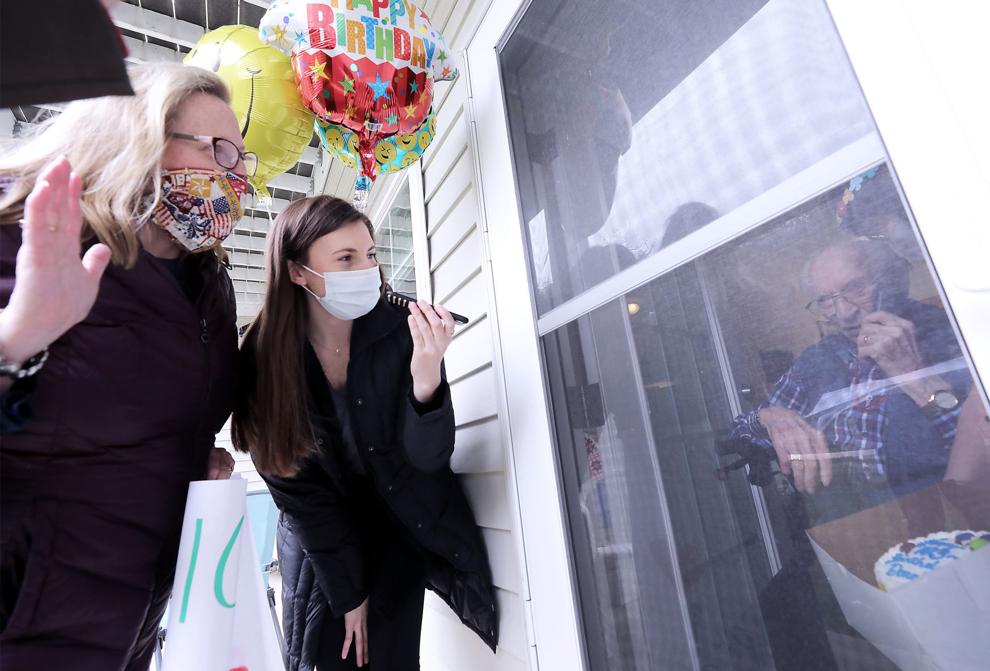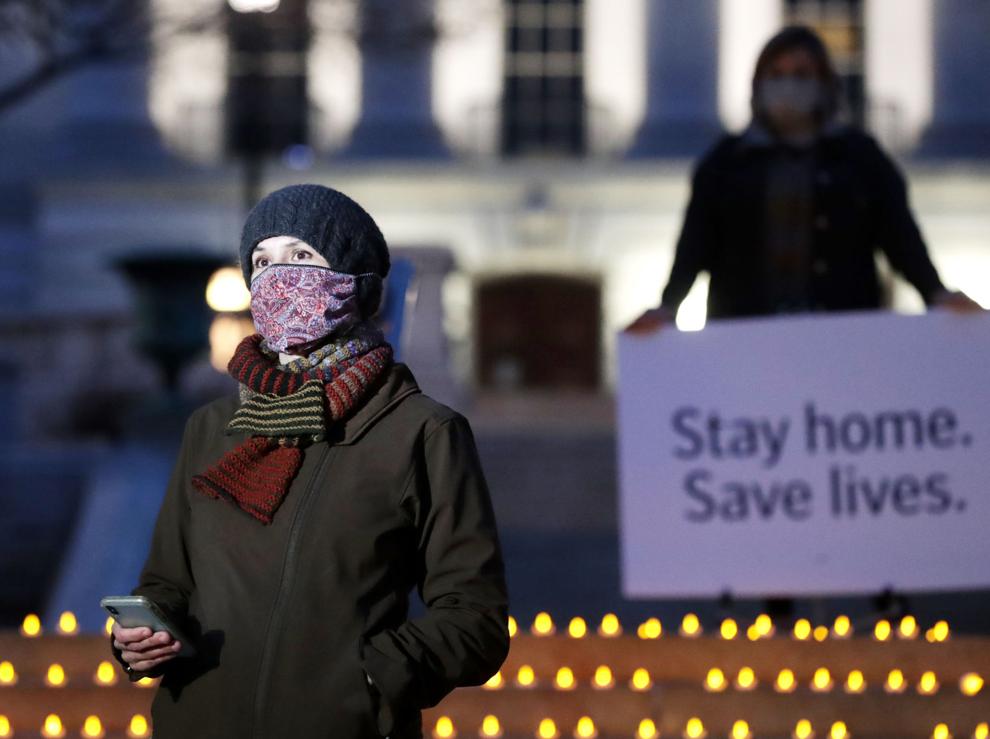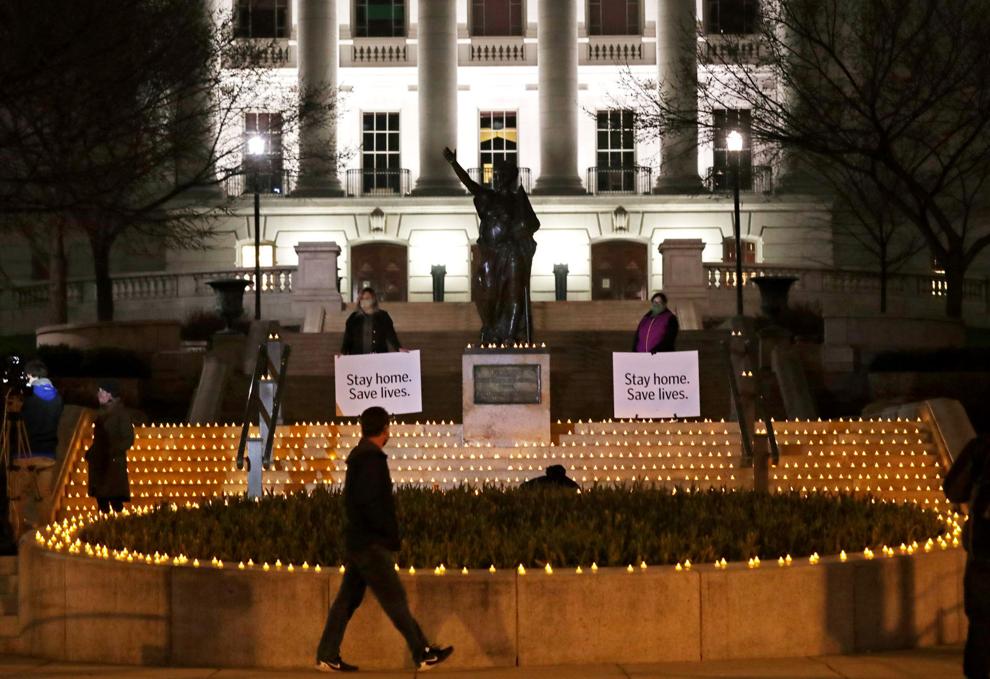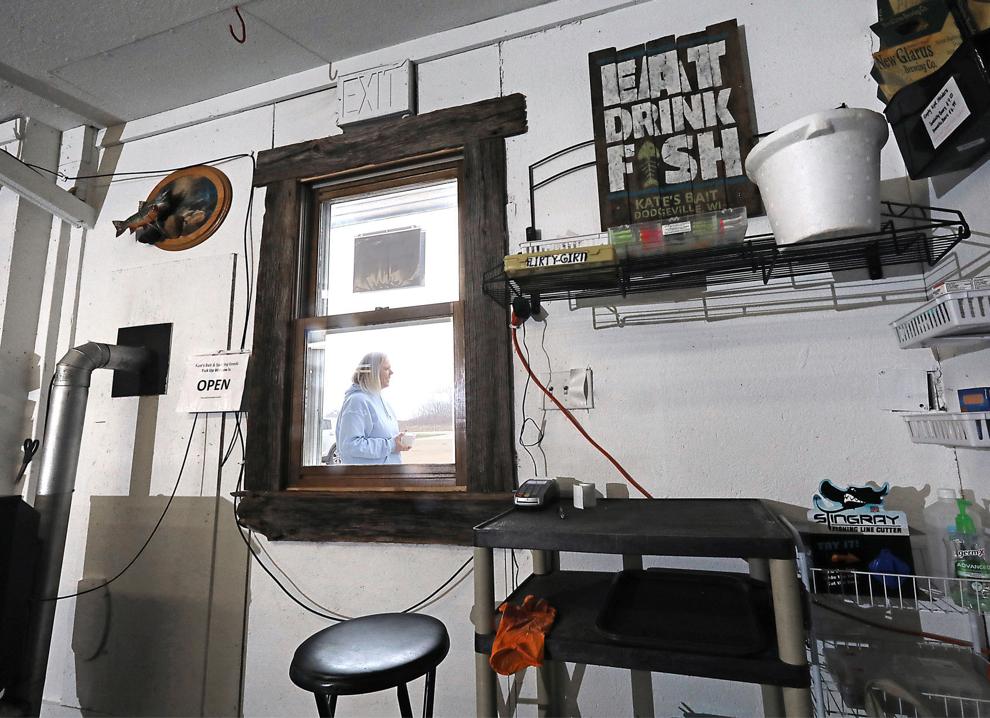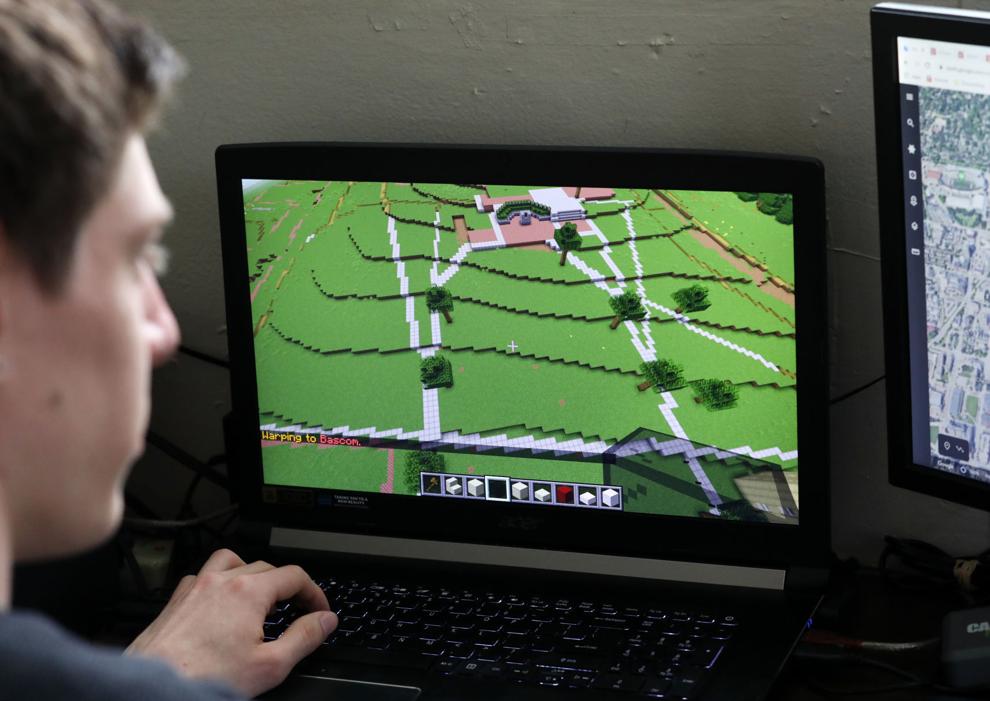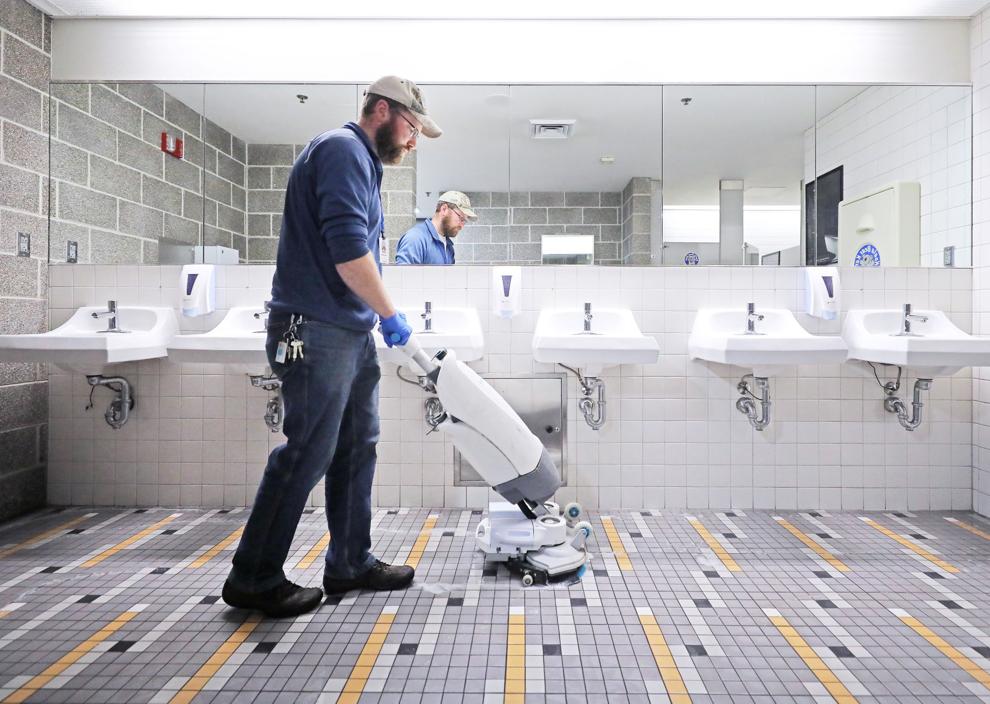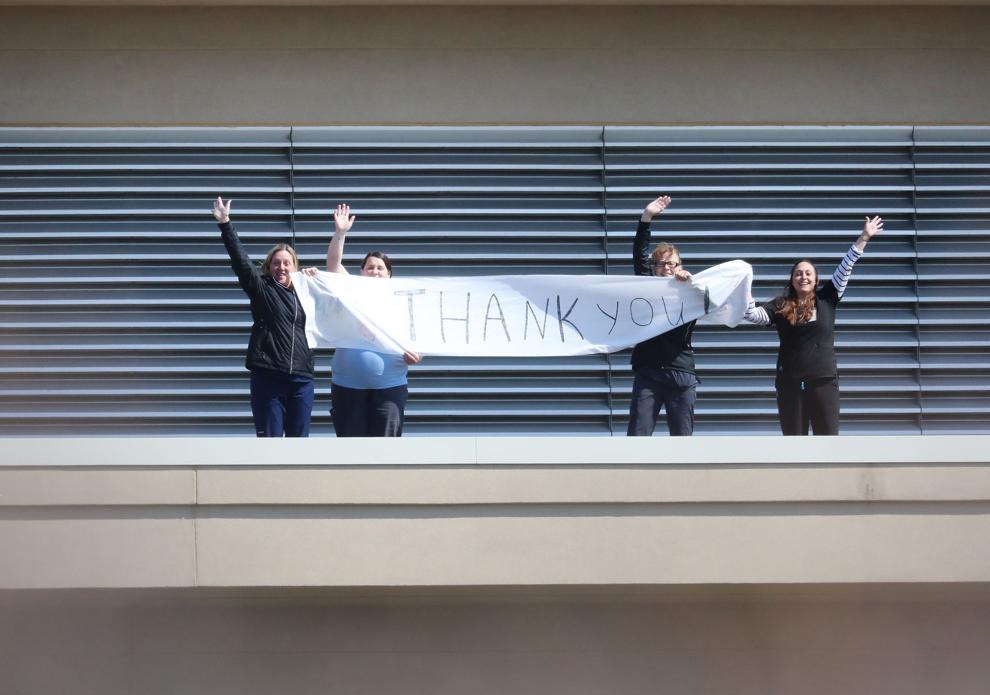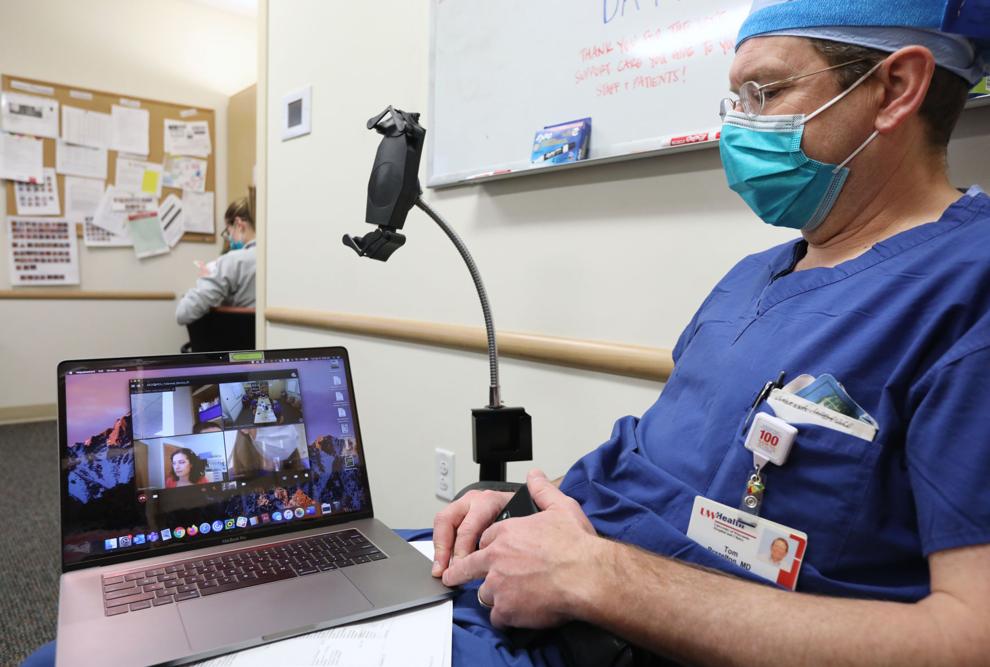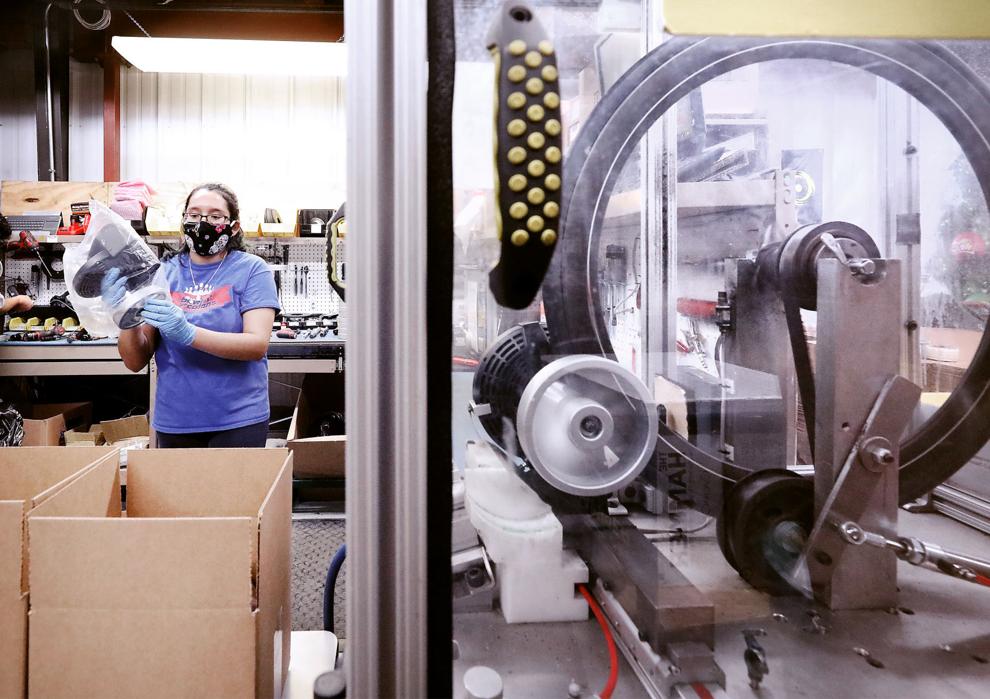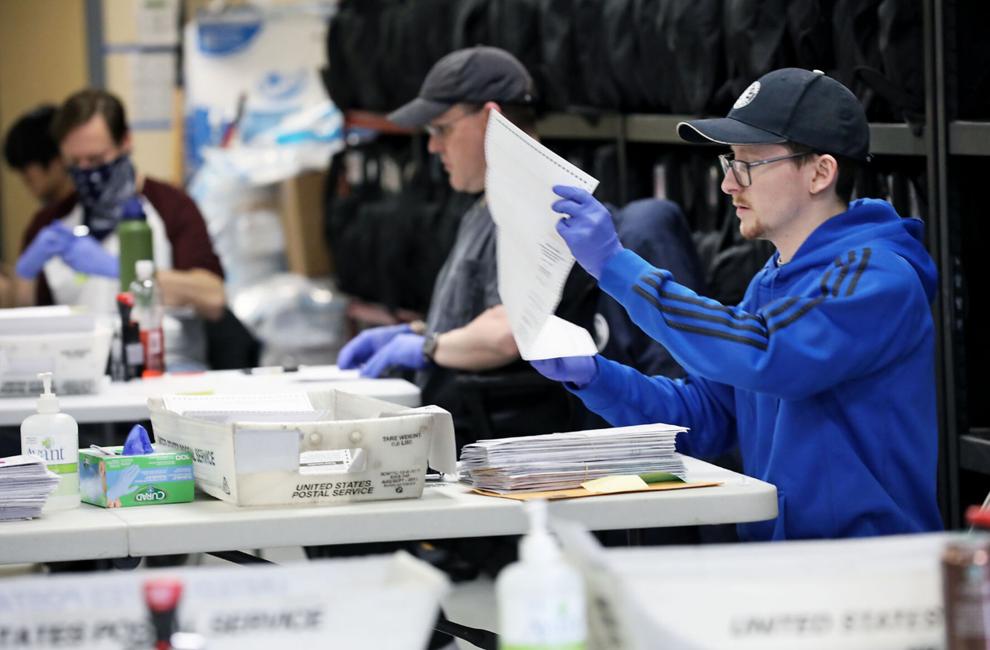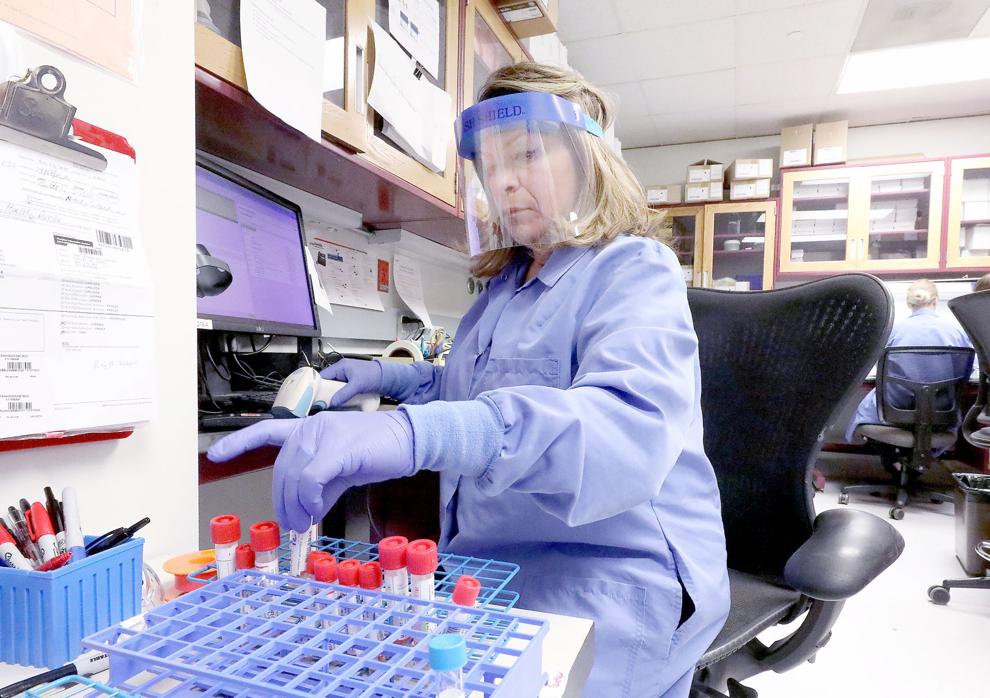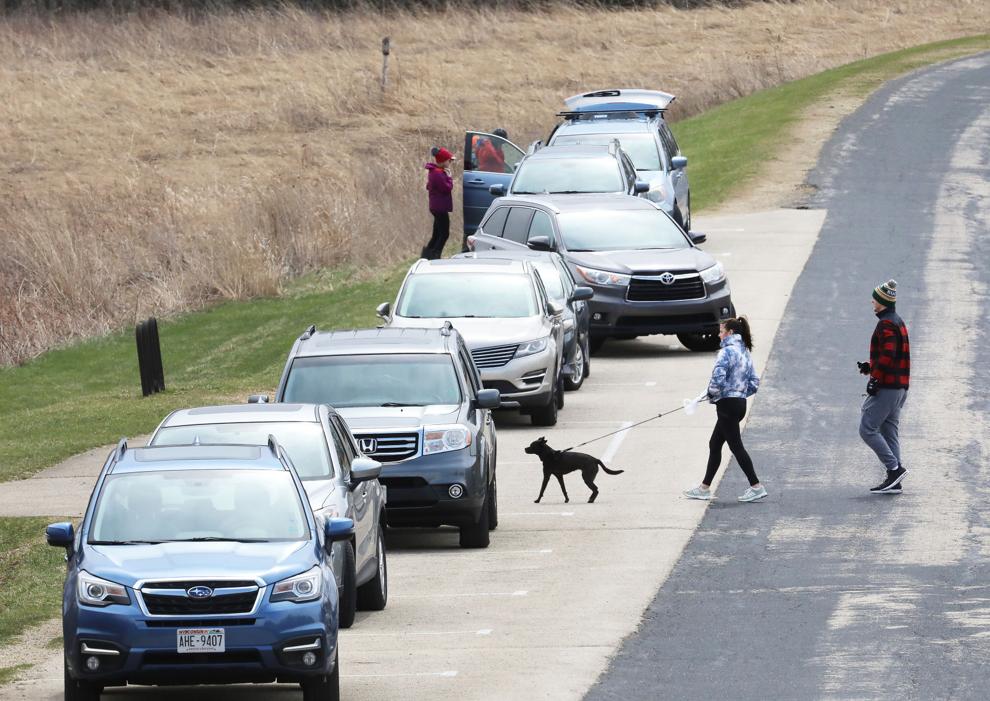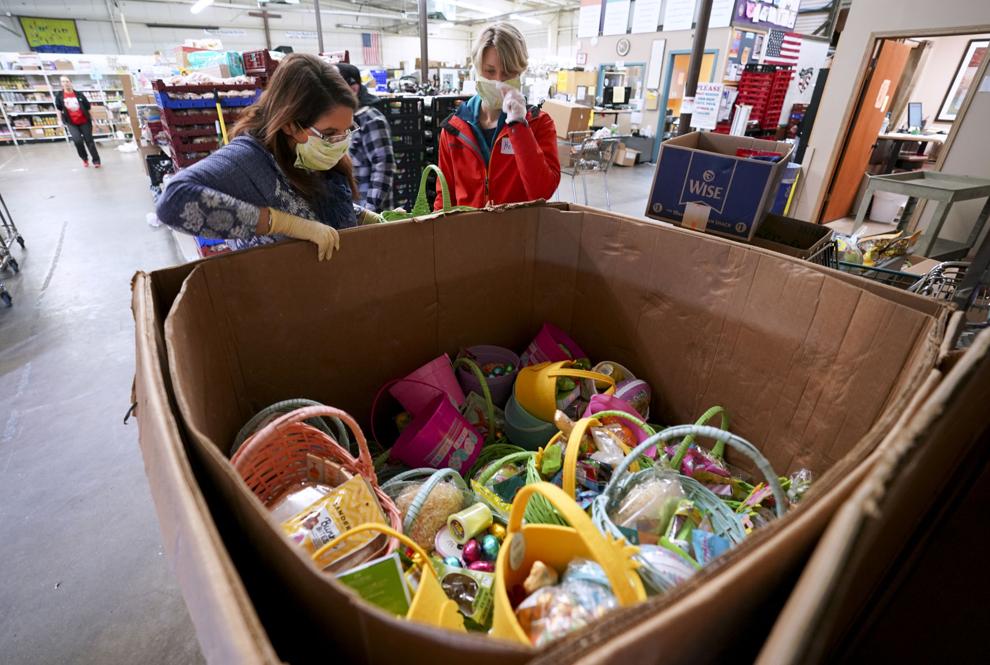 As social distancing progressed into an official order to stay in our homes, Madison has started to look more like an empty shell rather than …