An experiment begins Tuesday in one of the city's poorest and most diverse neighborhoods as doors open on Madison Area Technical College's new campus.
MATC, also known as Madison College, provided media outlets with a sneak peek Wednesday of the Goodman South campus located at the corner of South Park Street and West Badger Road.
Goodman South is an ambitious project, aiming to serve minority and other traditionally underrepresented students in the neighborhoods where they live and also integrating the college more closely with the community than it has done in the past.
"It's a campus built on the needs of the community," Madison College president Jack Daniels said on the tour. "Lots of folks who are not our students need access (to Goodman South). … It's important the community understands we have a commitment to them."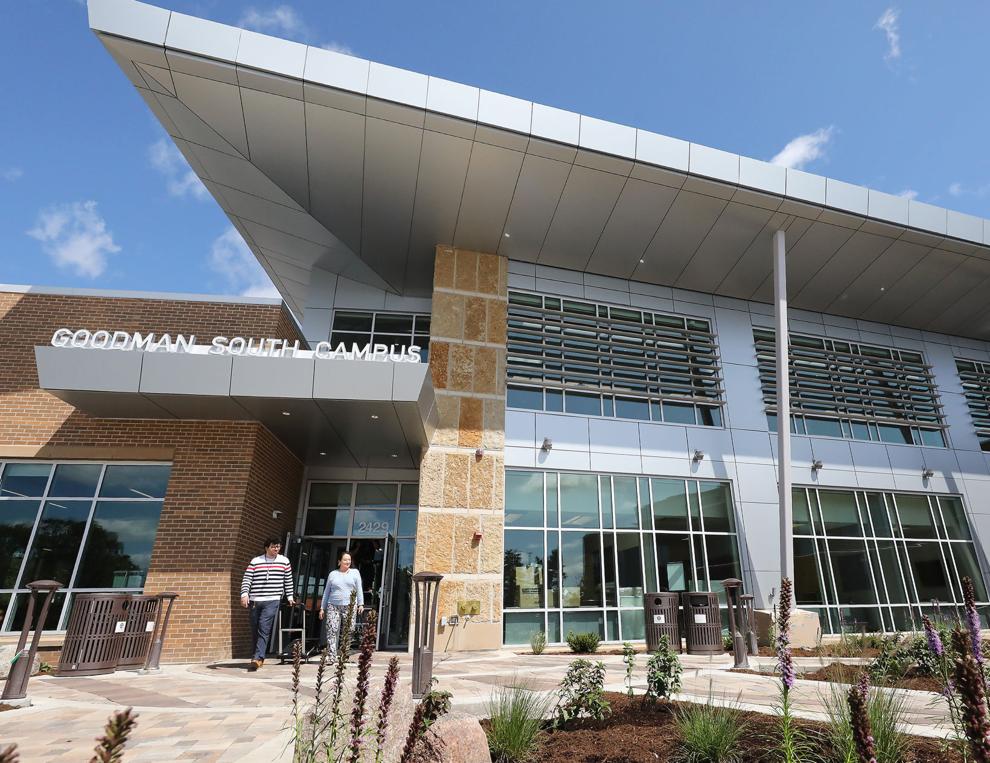 The college previously had a smaller campus on the city's South Side, but students were unable to earn a certificate or diploma without visiting one of the college's other campuses.
Goodman South is comprehensive, meaning it offers some programs students can complete entirely within the building. It also includes features — such as a library and cafe serving Starbucks coffee and hot meals — that the satellite campus lacked.
Roughly 1,600 students are enrolled to take courses at Goodman South so far, though officials expect that number to grow as walk-ins arrive during the first week of school. The building's capacity can accommodate between 4,000 and 4,500 students.
College officials will conduct a zip code analysis once enrollment stabilizes to assess how much of the South Side community the campus is serving, Daniels said.
Goodman South is the college's largest building project since the renovation and additions to its main Truax campus roughly a decade ago, according to Valentina Ahedo, dean of the new campus.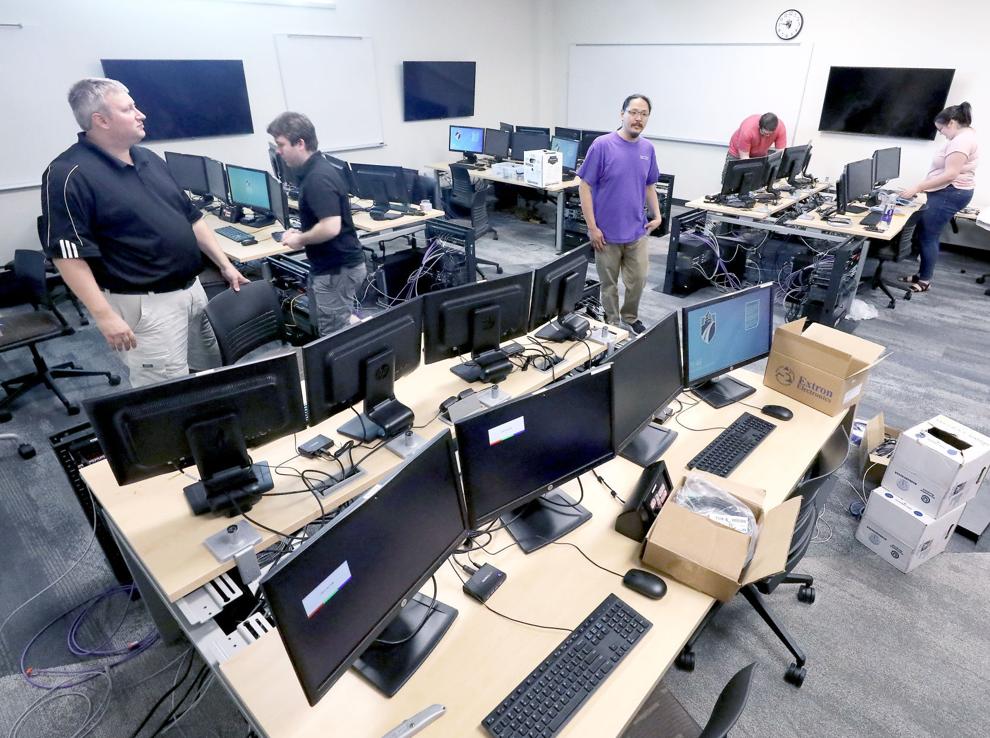 The two-story facility has 34 classrooms, five of which have the ability to livestream instruction, bringing Goodman South to students wherever they are. Sixty-one full-time faculty members will teach at Goodman South.
Some classes will start as early as 7 a.m. and the latest ones end around 9:45 p.m. Programming will also be offered on the weekends.
The round-the-clock scheduling is intentional, Daniels said. It's all about providing students, most of whom are part-time, the flexibility they need to work.
The campus' programming focuses on the county's highest areas of employment: health care and information technology. There are labs for nursing skills, anatomy and physiology, chemistry and microbiology.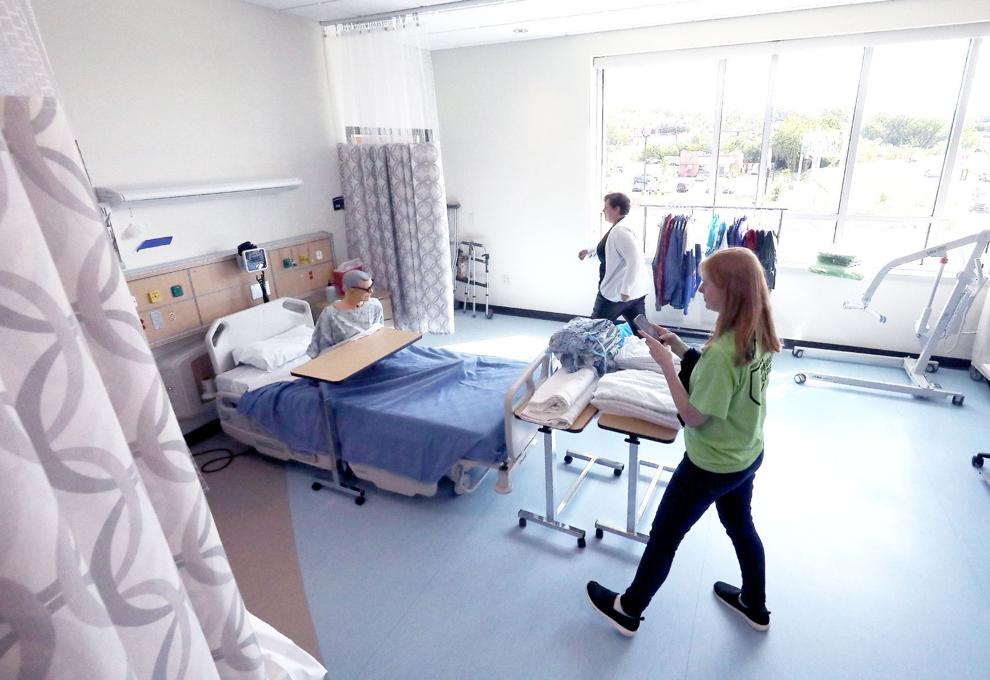 The 75,000-square-foot facility also features a high school completion center where people can receive assistance in obtaining their high school equivalency diploma. About 300 people take advantage of the center each year.
A free campus legal clinic for students and the larger community will open in September with a focus on expungement and driver's license recovery, two legal problems that bar many from moving forward in their lives. Students in the college's paralegal program will be able to learn and assist an attorney.
Four "community rooms" are available for local organizations to use. The rooms include dividers that can open up to accommodate a crowd as large as 200 people.
"Many community organizations just don't have space," Daniels said. "There are organizations right now clamoring to get in here."
Above the benches lining the college's hallways of classrooms are works created by artists from four minority groups — African American, Latinx, the Native American Ho-Chunk tribe and Hmong.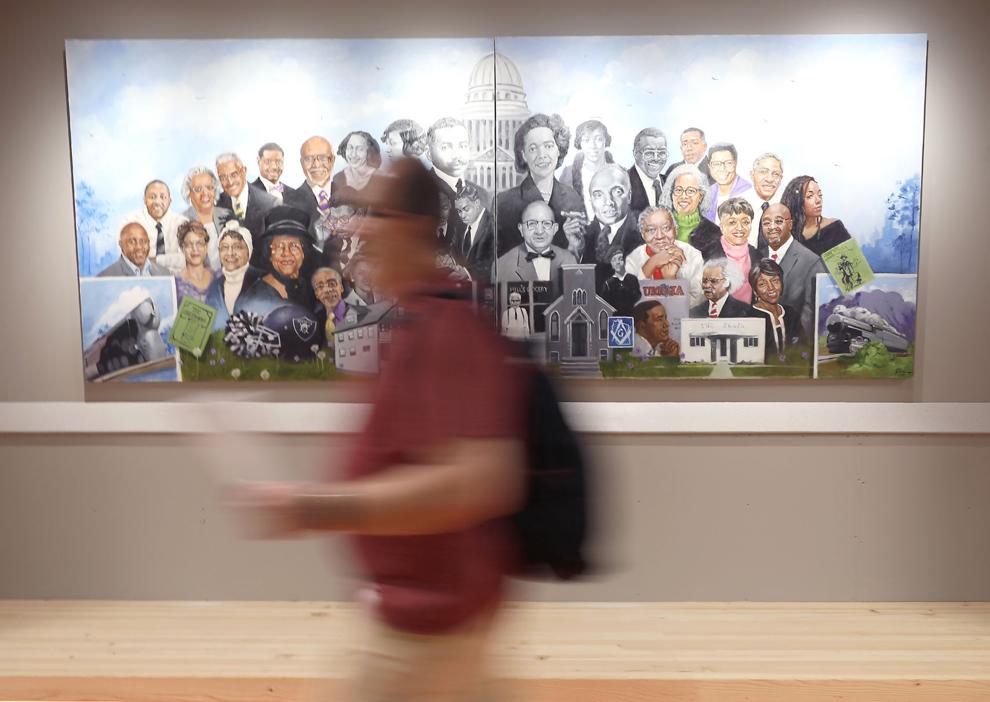 The roughly $25 million project is almost entirely funded through donations, including $10.2 million from Ascendium, formerly known as the Great Lakes Higher Education Corporation and Affiliates. Another $10 million came from the Irwin A. and Robert D. Goodman Foundation and $1.3 million from the American Family Dreams Foundation.
The rest of the money came from college coffers, not the state, according to Tim Casper, Madison College vice president of institutional learning and effectiveness.
One part of campus students are already praising: the parking lot, which has 243 spaces. Officials are in discussion with area businesses to identify more parking options if needed.
The Downtown campus did not have the space to offer students the option of parking, which was a challenge for the majority of students who commute to school and work, said Ahedo, who previously oversaw the Downtown campus.
A direct shuttle line will transport students from Goodman South to Truax. An additional line will run through neighborhoods that Madison Metro Transit does not serve, she said.