UW-La Crosse officials are set to discuss the university's responsibilities under Title IX and the Clery Act, in the wake of a highly publicized sexual misconduct case last semester.
Chancellor Joe Gow -- who initially resisted demands that he speak at an open forum, out of fears that he might compromise the investigation into former art chair Joel Elgin -- has called a forum for 3:30 p.m. Wednesday in 1400 Centennial Hall.
The school's Title IX coordinator, Nizam Arain, said the event will begin with a presentation by his department and conclude with a question-and-answer session. UW-L's Campus Climate office held a similar forum last October, he said, with Title IX officials fielding questions from students.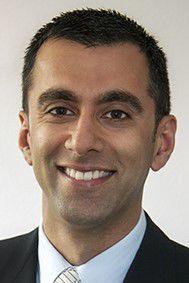 "As an institution and as an administration, we place a high priority on maintaining a high level of awareness about who we are, what we do and how we do it as far as acting on cases of sexual misconduct," Arain said. "When people express concerns or provide feedback, that's how we evolve and improve our processes."
Title IX and the Clery Act figure to be at the center of any conversation about sexual misconduct on a college campus.
The former requires colleges to combat discrimination based on sex, which includes investigating complaints of sexual misconduct on campus. The latter requires colleges to maintain and disclose campus crime statistics and security information.
Kendra Whelan, a senior who led the push for a forum by protesting at Hoeschler Tower, said all students stand to benefit from knowing these policies, from knowing their rights.
You have free articles remaining.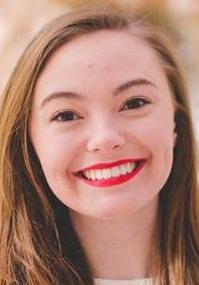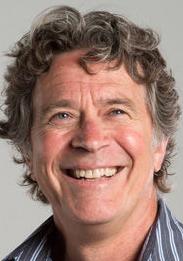 But she also hopes Wednesday's forum will double as a discussion of what UW-L can do differently to ensure that future misconduct cases are better handled, or that they never happen in the first place.
"I'm excited to see what they're planning on doing and to what extent they're willing to listen to students," Whelan said. "What are the concrete tasks this administration will implement to prevent this from happening in the future? Are they going to make changes in the hiring process? Are they going to increase funding for prevention on campus?"
Arain said Monday that there will be no "fundamental changes" to UW-L's sexual misconduct policies. Instead, he said, the university is making subtle changes, such as giving students who have filed a complaint more frequent updates about their case.
"We've been looking at how we communicate with parties, making sure that we have more clarity within our team and more clarity in terms of when parties can expect a final report," Arain said. "We want to make sure that all cases are treated with fairness and respect."
Whelan said she would like the forum to be the start of a larger, more open conversation in the wake of the Elgin case, which ended with the once-popular professor electing to retire in December, rather than face possible dismissal.
"My real hope is that this administration doesn't take the ending of this case as a reason to let the conversation die out," she said. "I want this administration to uphold the importance of this issue and understand that it is more than one professor and more than one student. This is a bigger problem, and we should be having a bigger conversation."
"I'm excited to see what they're planning on doing and to what extent they're willing to listen to students. ... My real hope is that this administration doesn't take the ending of this case as a reason to let the conversation die out."

Kendra Whelan, UW-L student and protester