As Dane County's COVID-19 cases rise, so are fears among some faculty, staff and graduate students that UW-Madison cannot safely reopen its campus this fall.
When the university unveiled its "Smart Restart" plan last month, officials said the "overwhelming" feedback from students and parents was for some sort of return to campus. Left unsaid was whether instructors wished for the same.
The university's plan calls for a mix of online and face-to-face classes, requires masks inside campus buildings, offers free testing and asks students to limit their social interactions for the greater good of the community.
The latest local data raise renewed questions about the likelihood that young adults will follow the rules. Nearly half of the county's new cases over the past two weeks came from individuals between the ages of 18 and 25, and many cases traced back to bars, health officials said.
Though young adults are less likely to become seriously ill from COVID-19, the concern among some in the Madison community is they may spread the virus to high-risk populations while attending face-to-face classes, riding city buses and participating in campus life.
"There's no way I can run the numbers and make the risk of reopening campus worth the benefits," said Angela Janis, who previously served as director of psychiatry at University Health Services before leaving to work at Mendota Mental Health Institute. "The only way I can do that is if you place the bottom line above people's lives. If they open, there will definitely be more cases and more people will die."
UW-Madison spokesman John Lucas said Thursday the plan to offer in-person instruction Sept. 2 remains in place and he dismissed the notion of finances driving the decision to reopen. He also said the plan may help the city because regardless of how UW-Madison operates this fall, many students will return in August when their off-campus housing leases start.
"The university operates for the public good through our mission of teaching, outreach and research — not to make a profit," he said. "Our ability to support the community with a robust testing program, and to teach and guide students on safer behaviors could mean that operating in a hybrid online/in-person format could be a net positive for local public health in the Madison community."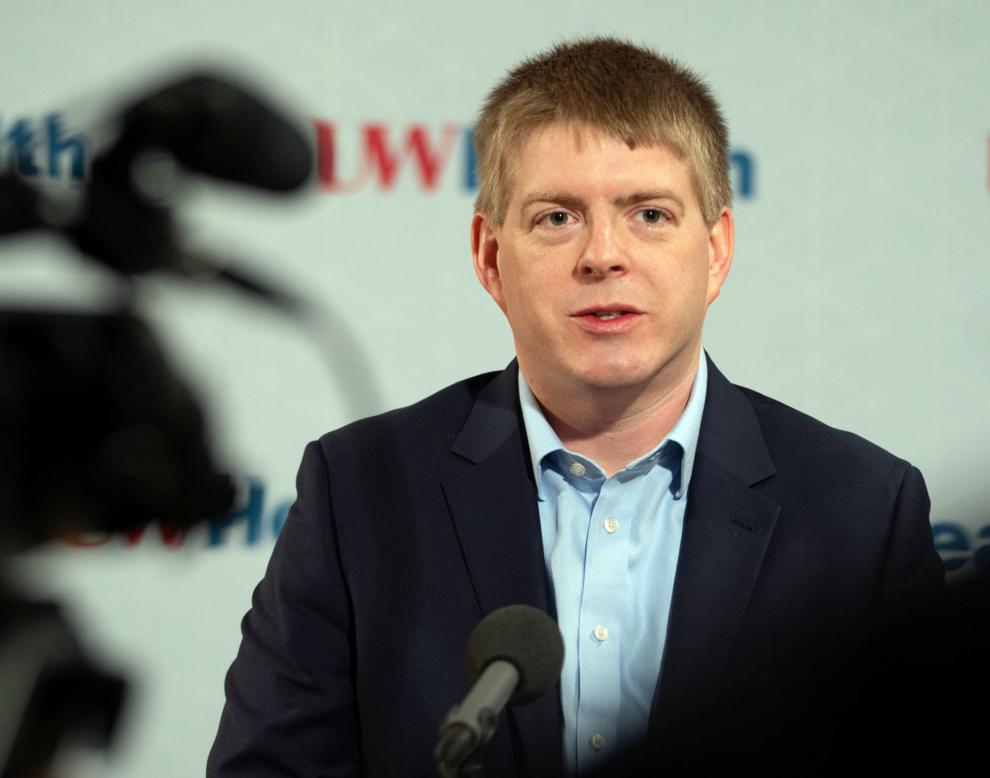 UW Health chief quality and safety officer Jeff Pothof said the rise in infection among individuals in their 20s potentially jeopardizes UW-Madison's plan to offer face-to-face instruction, but he stopped short of saying all classes should be online if the semester were to start under current COVID-19 levels.
More information would be needed to make that assessment, he said, including if the number of cases could be managed in isolation and whether cases are clustered to a particular building or spreading with no rhyme or reason. Pothof added that he has not been directly involved in the university's fall planning nor is he in a position to make recommendations to UW-Madison.
"It's a difficult challenge, but from what I've seen (of their plan) they are thinking of a lot of ways to stay on top of this and make it safe," he said. "Time will tell if it is enough. They may have to throw up the white flag when it's time and try something new."
Survey results
Some instructors feel they were not consulted on the reopening plan nor should they have to make the case to teach remotely in order to keep themselves and their families safe amid a pandemic that has already claimed more than 125,000 lives.
UW-Madison is working to provide high-quality instruction in "as safe of an environment as possible," Lucas said. Input was gathered through online chats, emails, comments left on social media, discussions with shared governance groups and committees involved in reopening decisions.
After hearing concerns from many across campus, the university's chapter of the Association of American University Professors conducted a survey in late June to assess how widespread the worry has become. The survey yielded 200 responses from faculty, staff and graduate assistants. Results released Thursday show:
Three-fourths of respondents prefer teaching their classes online this fall.
Almost 60% said all instruction should be offered solely online; another 30% said it should be left for the teacher to decide.
A third of respondents said their teaching preference was being honored by the department, but nearly a quarter said they had yet to be asked.
One in five said they are considered to be high-risk for COVID-19. A third said at least one family member or individual they live with is considered high-risk.
Nearly half were "not at all confident" that the university's plan would lead to a safe reopening of campus.
Mehmet Furkan Demirel, a Ph.D. student studying computer science, is among those who lack confidence in the "Smart Restart" plan. He is struck by the university's messaging that safety and well-being is its top priority.
"That was not my first impression when I read the plan for reopening in the fall," he said.
Having spent the past two years as a teaching assistant, Demirel said he is deeply worried by the plan's lack of information for graduate student employees, a group with far fewer job protections who often lead the smaller classes most likely to be offered face-to-face this fall. UW-Madison officials have said more details are coming soon.
Demirel is now a research assistant and can complete his work from home, but he said his course schedule is still up in the air. If some of his classes are offered in person, he said he'd have to take a crowded bus to campus.
"Even if we perform physical distancing and wear face masks during class, how are we going to keep ourselves safe during our commute?" he asked.
The university has said no student will be forced to take face-to-face classes. Its plan defers to departments on deciding which courses are offered in person and who teaches them.
Teaching concerns
A nagging question some professors said they have not received a definitive answer to: Will an instructor who does not fall into a high-risk group but is clearly uncomfortable teaching face-to-face be compelled to do so?
"We are serious about our health protocols and concerned about all instructors' health and safety," Lucas said. "We will consider and provide accommodations to those who are at increased risk."
Joe Dillard, a professor in the School of Medicine and Public Health, found "Smart Restart" to be well thought-out. He may be among a minority of instructors hoping to teach face-to-face this fall.
However, the fairly large size of his Medical Microbiology and Immunology class, with 67 students enrolled, led Dillard's department to designate it as an online course.
"Of course, the least amount of risk is if we're not interacting with each other," Dillard said. "But that's not what a university is about. It's about meeting people and learning new perspectives."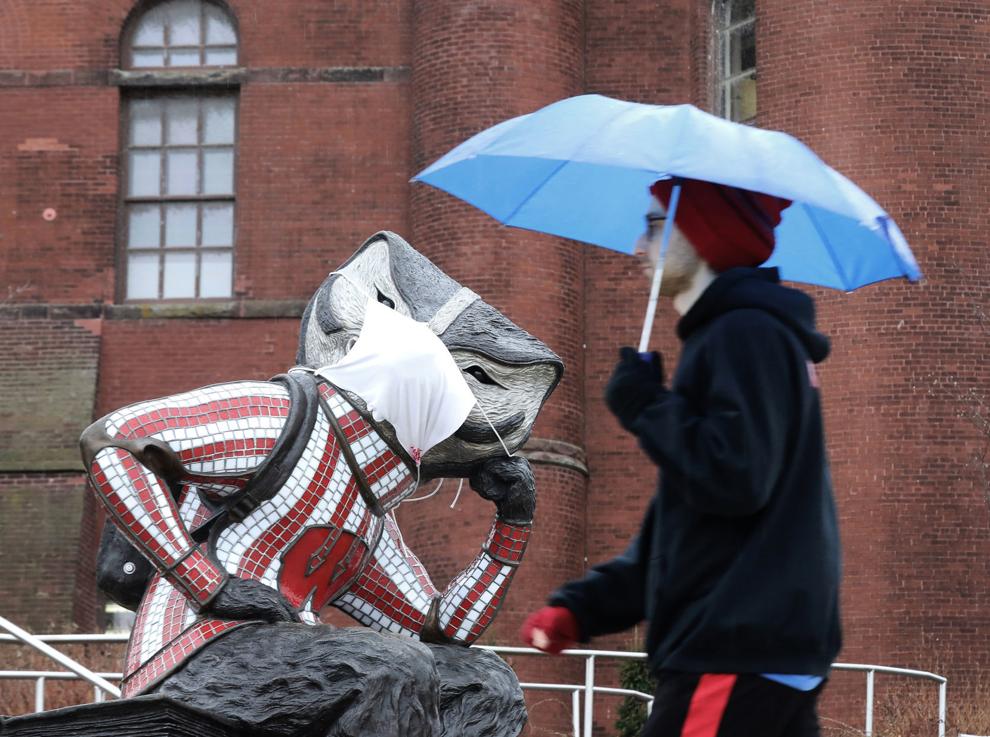 The majority of instructors that education professor Nancy Kendall has heard from are not comfortable teaching face-to-face. Safety concerns aside, she also questions how effectively one can hold a discussion-based class with a mask on and everyone spaced 6 feet apart.
"People could be screaming across a lecture hall," she said.
She also worries about the process in which instructors seek exemptions to in-person learning.
"There's a lot of concerns that people will be forced to reveal personal health information to get the help they need," Kendall said. "Or that the process will come down to favoritism."
Kendall does not blame UW-Madison for its decision to reopen. She aims her criticism at Congress for not providing more money to public higher education institutions to make up for mounting financial losses, a funding gap that she said has forced university leaders into an untenable position.
No easy answers
Recent graduate Amy Shircel perhaps best embodies the conflicting demands at the heart of the campus' decision to reopen.
She attracted global attention earlier this year when she shared her story of contracting COVID-19 and warned young adults to take the virus seriously. More recently, she observed long lines of unmasked students waiting to be let into bars from her State Street apartment window.
Many students will continue their normal behavior into the fall, she said, no matter how robust UW-Madison's marketing campaign is to mask up and socially distance.
Shircel also understands the value of face-to-face classes, the reluctance among students to pay full tuition for an entirely online semester and the many employees whose jobs depend on revenue streams that could disappear if the university operates remotely.
Do those reasons outweigh the potential of many others enduring, and possibly losing, the same battle she fought this spring?
"I'm torn on how I feel about it and if they should actually reopen," she said. "I really don't know."