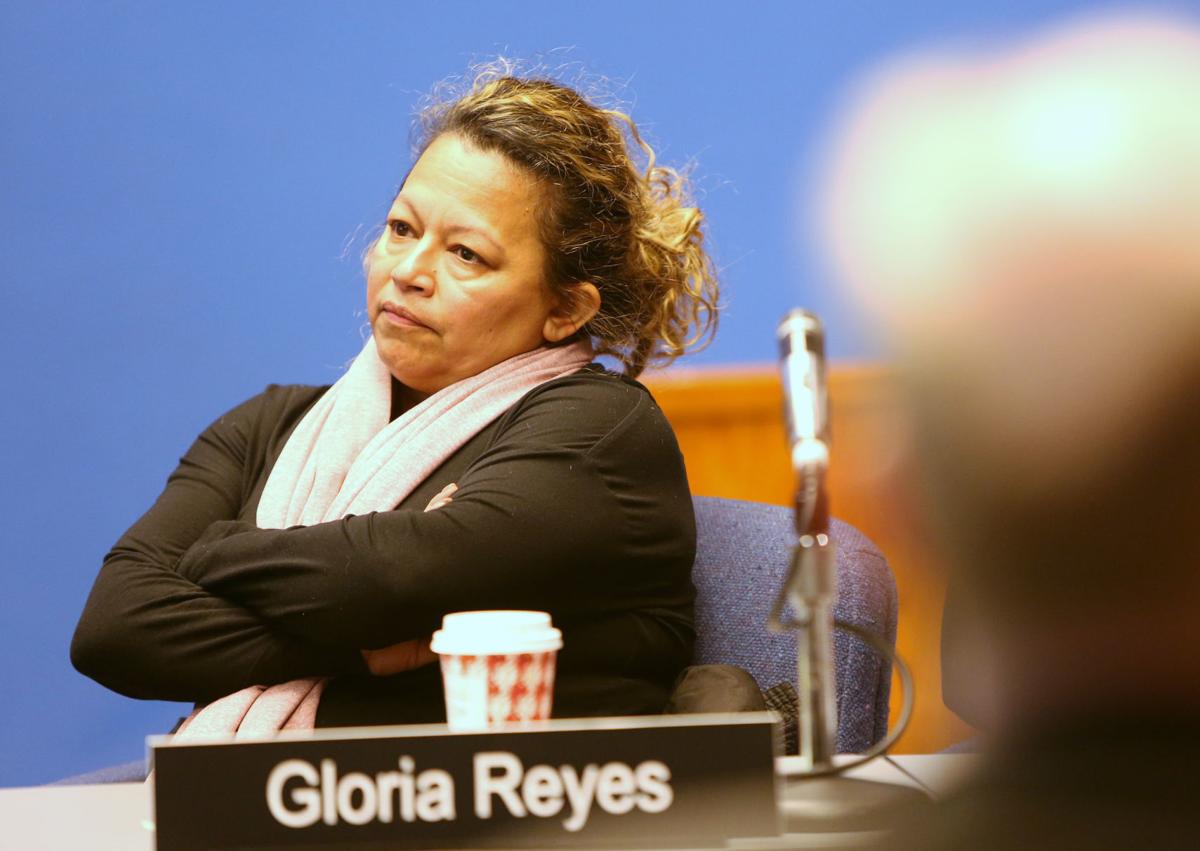 You have free articles remaining.
The Madison School Board selected Gloria Reyes as its new president Monday night, and several others were chosen for board officer roles during the group's monthly meeting at East High School.
Reyes, the former deputy mayor, was first elected to Seat 1 in 2018. She fills a leadership position previously held by Mary Burke, who decided not to run again for president. Reyes was the only member nominated and thus approved unanimously. The School Board president is often tasked with chairing the monthly meetings and setting meeting agendas.
Kate Toews, who was elected to Seat 6 in 2017, will serve as the board's vice president. Toews won the leadership position over Nicki Vander Meulen, who was also nominated for the post. Vander Meulen was voted on by members to stay on for another year as the School Board clerk, while Cris Carusi, Seat 3, was chosen as the board's treasurer.
The new board officers will lead during a year where a number of key decisions will be made, including hiring an interim and permanent superintendent. During a special meeting held before the regular Monday night meeting, board members approved a timeline that would lead to an interim superintendent hire at its monthly June meeting.
That timeline includes outreach to several groups, including the Black Educators Network and Madison Teachers Inc. Board members are also expected to visit at least one school to gather and document input from staff and students. Imaad Said, the outgoing School Board student representative, emphasized that the board should gather input from a broad and diverse swath of students.
The board expects to narrow its list of candidates down to its top choices next week before reaching out to finalists in early June. The board would then interview candidates before voting to select an interim at the end of June.
The interim superintendent would start at the end of August when current Superintendent Jennifer Cheatham steps down to take a faculty position at Harvard University's School of Education. The interim hire could serve for up to one year while the board searches for a permanent superintendent. The board has previously expressed an interest in hiring someone internally who would keep the district's administration team largely intact.
The School Board also voted 6-0 to approve a three-year renewal of the college preparation program AVID/TOPS, which is run through a partnership with the Boys & Girls Club of Dane County.
The program, which is available to students at the four comprehensive high schools and a handful of middle schools, provides mentoring and college preparation for students of color, as well as low-income students and those who would be the first in their family to go to college.