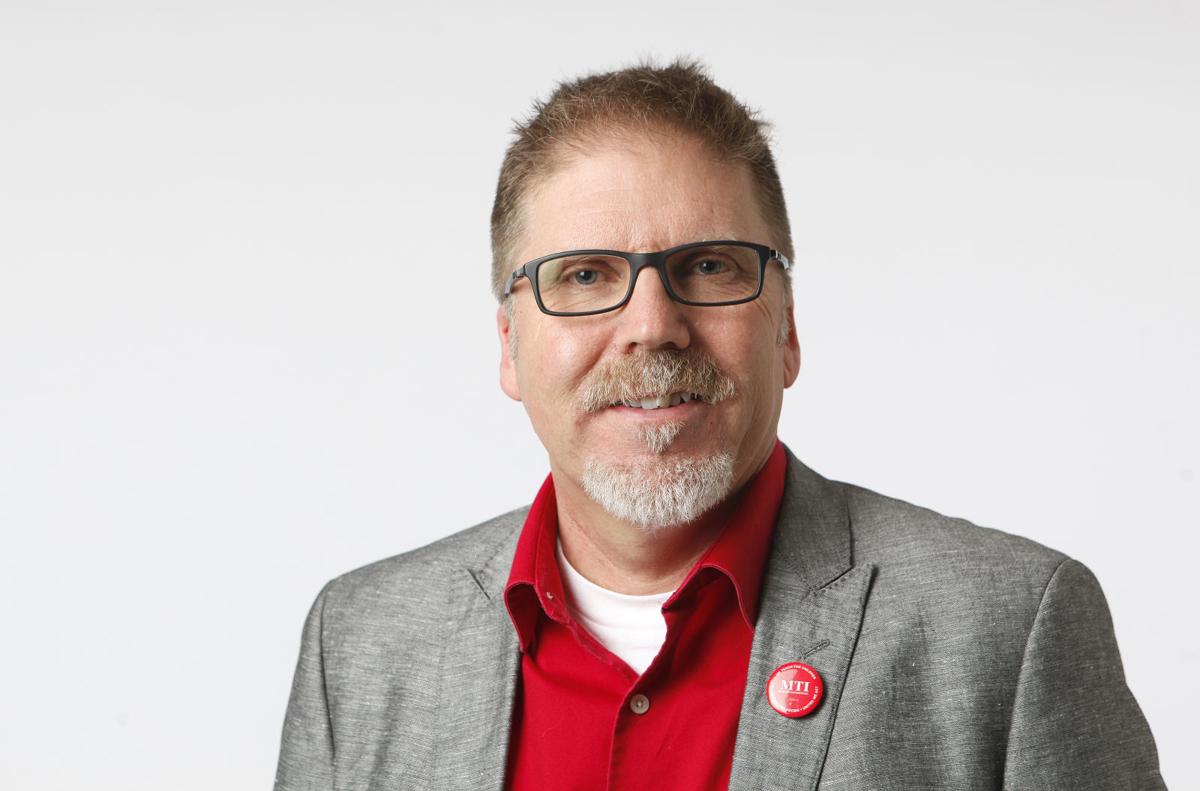 With Doug Keillor set to end his time as Madison Teachers Inc. executive director June 30, union officials are working toward finding his successor.
MTI president Andy Waity said Thursday they hope to have the third person to take the role since it was created in 1968 begin by June 1. That will allow some time for Keillor to pass on his knowledge from 30 years at MTI, including the last four in the executive director position.
The job is being posted through various labor and education organizations this week, including the National Education Association and the Wisconsin Education Association Council, Waity said, with no geographic limit to the search.
"We're entertaining folks from anywhere," Waity said. "Basically a national search."
Keillor took over in February 2016 from longtime executive director John Matthews, who had been in the position for 48 years. Keillor had worked for MTI for 25 years before becoming its director. He announced his retirement in a Feb. 15 Facebook post on MTI's page.
"As I approach my 30th year working for Madison Teachers Incorporated, I feel incredibly fortunate to have had the opportunity to work for so many committed educators and with so many terrific MTI member leaders and MTI staff," the announcement stated. "While I can identify many 'highlights' during my lengthy career at MTI, serving the Union these past four years as Executive Director, and sharing this work with all of you, has certainly been the most challenging, rewarding, and gratifying part of my career."
Waity said MTI's bylaws make clear "who is responsible" for hiring the new director, but do not define the steps for a hiring process.
"We have a process that's really well-defined and articulated in our bylaws about who is responsible but not really the steps to go through," he said.
It's also new since under Act 10, passed nearly a decade ago, required members to annually opt-in. That changed the relationship between the union and school district, which Waity said is now "more collaborative" instead of bargaining.
"When collective bargaining is eliminated on virtually every issue, now you're having to approach things in a different way," he said, mentioning the employee handbook negotiations specifically. "It's not bargaining, but it certainly is a lot of groundwork and meetings and talking and laying out and articulating positions."
The search provides "a good opportunity for us as an organization to take a look at the direction that we're headed, do some additional thinking and planning about what the future of MTI looks like as we continue to grow and evolve," Waity said. Top qualities in MTI's next leader include communications, leadership and experience, he added.
"In general, what we're really looking for is someone who is going to be able to continue this work of building, keeping the union strong, someone who is well-grounded in all the different elements that are critical to union work," Waity said.
Additional characteristics desired for the job include people who are resourceful, innovative, team-oriented and informed on political policy related to education and labor matters.
Keillor has been "a solid leader" during his years in the position, Waity said, which included work on the employee handbook, structures of support for membership and expanding the role member leaders play in the organization.
"We've been through a lot of transitions and a lot of different things," Waity said, calling Keillor "an excellent person to guide us through" those changes.
Share your opinion on this topic by sending a letter to the editor to tctvoice@madison.com. Include your full name, hometown and phone number. Your name and town will be published. The phone number is for verification purposes only. Please keep your letter to 250 words or less.
Be the first to know
Get local news delivered to your inbox!